Video Version of this Article
Photo/Video: Julianne Moore attends the 69th Cannes Film Festival/Andrea Raffin/Hollywood Insider YouTube Channel
Julianne Moore–Living an 'Unlived Life'
When Julianne Moore was cast to play Gloria Steinem in Julie Taymor's 2020 biopic, it was like a homecoming. It's a part Moore was destined to play. Like Steinem, Moore has never been afraid to fight for justice–she's an active member of Everytown for Gun Safety and she marched in protest after the shooting at Parkland's Marjory Stoneman Douglas High School. As an Artist Ambassador for Save the Children, Moore campaigns to provide healthcare, education, and opportunities to children disenfranchised by natural disasters and global conflict.
She's also a leader of Time's Up, an organization that stands up against harassment, assault, and discrimination in the workplace. She phone-banked for South Carolina Senate candidate Jaime Harrison, who was narrowly defeated, and later for Georgia Senate candidates Jon Ossoff and Raphael Warnock, who won, flipping the control of the US Senate to the Democratic party. Win or lose, Moore has the same spirit of perseverance she admires in her hero Steinem.
Related article: A Tribute to Viola Davis: The Powerhouse Champion of Excellence
Related article: A Tribute to Eddie Redmayne: The Rise and Journey of the Phenomenal Actor From Theater to Film
Moore completely embodies Steinem, her sanguine performance accentuated with restlessness like the silver streaks in her hair. The film's title, 'The Glorias', refers to the feminist icon being portrayed by four different actresses ranging in age to reflect the various chapters of her life, including Alicia Vikander as Steinem as a young woman. In memorable scenes, Moore converses with her younger counterparts while traveling in buses and trains.
These are easygoing and uninhibited maternal moments, inasmuch as one can be a mother to one's own inner child. Both Moore and Steinem are the daughters of ambitious mothers who gave up opportunities to have children. For Steinem, living her mother's 'unlived life' meant forging an independent path of journalistic accolades and human rights victories, culminating in her becoming the mother of modern feminism. For Moore, it meant becoming one of the most influential actors of her generation.
'Still Alice'
Steinem herself never had biological children (although she did become a stepmother, in a roundabout way, after marrying actor Christian Bale's father in her sixties). Moore has two – a son and a daughter. As those train car scenes in 'The Glorias' suggest, Moore, values consistency and honesty in her approach to motherhood. Speaking to IndieWire about the film 'What Maisie Knew', in which she plays a rock star attempting to manipulate her young daughter after an acrimonious custody dispute, Moore stated, "The worst thing you could do is scare a kid or trick them. Never ever, ever do that." So many of Moore's roles utilize this inherent sympathetic instinct.
Related article: MUST WATCH – Hollywood Insider's CEO Pritan Ambroase's Love Letter to Black Lives Matter – VIDEO
Subscribe to Hollywood Insider's YouTube Channel, by clicking here. 
In 'The Hours', the lyrical Virginia Woolf tribute also featuring Meryl Streep and Nicole Kidman, Moore plays a depressed 1950s housewife who perseveres for the sake of her young son and unborn child. In 'Maggie's Plan', Moore plays a brilliant and driven Danish academic whose enlightened sense of care miraculously extends to encompass even her unfaithful husband (Ethan Hawke) and his mistress (Greta Gerwig).
Moore won an Academy Award for her performance in Richard Glatzer and Wash Westmoreland's 'Still Alice', in which she plays a linguistics professor diagnosed with early-onset Alzheimer's disease. It's a heart-wrenching performance, as Alice valiantly yet impossibly attempts to hold on to both her mother tongue and her motherly bond to her children. The unraveling is most poignant as it relates to her youngest daughter Lydia (Kristen Stewart), who devotes herself to her mother's care as Alice's condition deteriorates.
Moore communicates the anguish, sacrifice, and fervor of parenthood in exquisite and excruciating detail. In 2010's 'The Kids Are All Right', Moore plays a happily married woman in a same-sex couple who is nevertheless bewitched when she meets the sperm donor who is the biological father of her daughter and son, played by Mark Ruffalo. Minor marital static is amplified by the dissonance of seeing her children's features in the face of a stranger, and her maternal affection is transmuted into sexual attraction.
Related article: The Power of Positivity: Ikorodu Bois + Chris Hemsworth + Russo Brothers + Sam Hargrave
Limited Time Offer – FREE Subscription to Hollywood Insider
Click here to read more on Hollywood Insider's vision, values and mission statement here – Media has the responsibility to better our world – Hollywood Insider fully focuses on substance and meaningful entertainment, against gossip and scandal, by combining entertainment, education, and philanthropy. 
'From Hard to Soft'
Moore has frequently been tasked with playing challenging roles that blur the lines between erogenous desire and familial attachment. In 'Savage Grace', based on the true story of Barbara Daly Baekeland, her character explores a sexual relationship with her schizophrenic son, played by Eddie Redmayne. In Joseph Gordon-Levitt's 'Don Jon', the actress becomes an oracle for the pornography-addicted Jon. While he initially dismisses her as being too old for him, she eventually shepherds him away from one-sided erotic relief towards actual emotional investment. In Paul Thomas Anderson's incredible 'Boogie Nights', Moore plays the grand dame in a troupe of pornographic actors.
In an oedipal relationship, she acts as both protector and on-screen sexual partner to Mark Wahlberg's Dirk Diggler. Unable to maintain a relationship with her biological daughter due to her personal life, she tragically superimposes her feelings onto her co-stars. It's a performance that expertly utilizes Moore's compassion, sensuality, and her ability to disappear within herself, as her character Amber Waves becomes increasingly addicted to cocaine.
There is a chimeric capacity to Moore's acting; an ability to shapeshift evident in every performance. She menaced the screen as the high priestess of a witches' coven in 'Seventh Son' and embodied the brashness of Sarah Palin in 'Game Change', but she also vanished into the role of a perpetually ill housewife in Todd Haynes' 'Safe'. David Cronenberg, who directed Moore in 'Maps to the Stars', observed that "she's more angular from the profile and softer from the full-on," Cronenberg said. "So, just by turning her head, she can go from hard to soft. She knows how to use that, too."
Related article: Hollywood Insider's CEO Pritan Ambroase: "The Importance of Venice Film Festival as the Protector of Cinema"
Related article: The Masters of Cinema Archives: Hollywood Insider Pays Tribute to 'La Vie En Rose', Exclusive Interview with Director Olivier Dahan
In Cronenberg's film, Moore plays an actress diminished by the memories of her mother's abuse who lashes out in gasping fury at her personal assistant (Mia Wasikowska). Moore's talent for rendering herself invisible can make for heart-breaking performances when she finally makes herself known, as it does in her halting, choked-up birthday speech from the finale of 'Safe'. It can also make her suddenly conspicuous, as it does in the hijacking whodunnit 'Non-Stop'.
The Mechanisms of Desire
Moore's bravura performances are the result of a switchboard masterfully operated by the actress herself. It's worth observing that there's more salaciousness in 'The Kids Are All Right' when Moore is caught merely barefoot in her lover's house than there is in 'Short Cuts', when she bravely delivers a monologue nude from the waist down. In Kimberly Peirce's remake of Stephen King's 'Carrie', Moore modulates her mothering instincts to a sinister fever pitch as the religious zealot mother of the title character, played by Chloe Grace Moretz.
In the world of Julianne Moore, subversions of archetypes are more frequent than versions. Commonly recruited to play elegantly coiffed mid-century suburbanites, she played the genocidal capo of an international drug cartel with 1950s kitsch in 'Kingsman: The Golden Circle'. As one of Jack Donaghy's suitors in the NBC sitcom '30 Rock', she brought an irresistible allure despite being saddled with a deliberately obnoxious stereotypical Boston accent.
Related article: Jessica Chastain Facts: 32 Things You Might Know About This Stunning and Talented Actress
Related article: The Evolution of Kristen Stewart: Reshaping Her Identity
There is an electric spark in Moore that seems to radiate inside her, always seeking a conduit to something to care for, be it a child, a lover, or a cause. While her characters sometimes go to monomaniacal, desperate extremes in pursuit of their desires, Moore understands the mechanisms of these desires and justifies them to the audience. She can justify the impetuous and inadvisable kidnapping of an injured baby T. Rex ('The Lost World: Jurassic Park', or a love-driven crisis of conscience of a trophy wife married to a dying millionaire ('Magnolia'). In 'Magnolia', which paired her again with director Paul Thomas Anderson, Moore responds to a bothersome pharmacist with a mesmerizing fight-or-flight breakdown. Her face takes on a hunted, leporine quality as she seems to coil up every muscle in preparation for a dramatic escape from the shadows of her own guilt.
Maude Abides
At times, ambition combines with the desire to create consistency in cold fusion. In Alfonso Cuarón's gloriously engrossing sci-fi drama 'Children of Men', Moore plays a political radical in a dystopian future where humans are no longer able to procreate. She seductively taunts the film's jaded hero (Clive Owen) back into the revolutionary fray, luring the audience into the conspiracy along with the protagonist. As the subversion of this performance, Moore gave us Alma Coin, the ruthless revolutionary terrorist from 'The Hunger Games' who reveals herself to be as cold-blooded as the dictator she intends to depose. In these characters, the role of impassioned activist and parental protector is pushed to an ideological extreme. Alma Coin is the mother from Carrie, only with more confidence and a bigger platform.
Related article: 32 Facts of Venice Film Festival: Notable Points on Oldest & Most Prestigious Film Event and Oscar-Decider
Related article: A Tribute to Sofia Coppola: The Multi-Award Winning Writer and Director | Oscar Winner
In the Coen Brothers' classic 'The Big Lebowski', Moore plays the eccentric artist daughter of the film's titular 'Big' Lebowski. That film gives the actress one of her most memorable entrances, zip-lining over Jeff Bridges' head in nothing but boots and a harness. Introducing us to Maude Lebowski flinging paint at a canvas to the sound of tribal chants, attended by two muscle-bound acolytes, the Coen Brothers synthesize the creativity of the mind with the fertility of the body.
They elucidate something so many other filmmakers have alluded to–had Moore been born thousands of years earlier, she might have been worshipped as a fertility goddess. Immediately after seducing 'the Dude', Maude lies on her back and rocks her body back and forth, explaining that it "increases the chances of conception." Maude Lebowski responds to an intuitive urgency to have a child in the most straightforward manner imaginable, and Moore delivers the news that 'the Dude' will not be expected to provide paternal support in a delightful deadpan. One can imagine Gloria Steinem cheering.
A 'Celestial Bartender'
In her book 'My Life on the Road', Steinem refers to herself as a 'celestial bartender'. Her kindred spirit Moore has often been cast as a 'celestial bartender' of sorts, as the primary confidante of her male co-stars. Inheriting the role of Clarice Starling from Jodie Foster, Moore becomes a victim of Hannibal Lecter's verbosity rather than his cannibalism as she pursues him in a game of cat-and-mouse.
Todd Haynes' 'Far From Heaven' sees Moore again playing the 50s housewife, in that film attempting to hold together a failing marriage after the revelation that her husband (Dennis Quaid) is a closeted gay man. Her character Cathy Whitaker summons superlative kindness in response to her husband's plight, only for him to turn on her when she opens herself to the innocent friendship of their good-natured Black gardener (Dennis Haysbert).
Related article: In Honor of Awards Season, A Tribute to the Greatest Acting Teachers – Stanislavski, Strasberg, Adler & Meisner
Related article: A Tribute to Selma Blair: The Invincible Iron Lady And Her Powerful Journey
Tom Ford, in his sumptuous spectacle 'A Single Man', gives Moore some of her most breathtaking looks while she strives to shore up the spirits of a despondent Colin Firth. She is often cast into a tête-à-tête with a male co-star under haphazard romantic circumstances. This results in winning chemistry with Steve Carell in 'Crazy, Stupid, Love', a film which calls to mind the 'comedies of remarriage' that were popular in the 1930s and 40s. However, it proves disastrous in 'Gloria Bell', which sees Moore play every note in the arpeggio of patience with hapless co-star John Turturro before she exasperatedly shoots up his house with a paintball gun to the triumphant tones of 'Total Eclipse of the Heart'.
Moore to Come
In an industry where the conventional wisdom is that actresses peak early, Moore continues to ascend. Thankfully, this sort of antiquated concept is receding, with performers like Moore leading the revolution. Perhaps Moore avoided attempts to retire her because she came into acting as an avid reader and has always been guided not by superficiality but by a formidable intellect. Moore's high school adviser suggested that she shove off to Broadway right after graduation and start auditioning, but Moore heeded the advice of her mother and attained a BA from Boston University before beginning her professional career. In doing so, Moore avoided the young ingenue stage of her career, coming onto the scene erudite and mature. Moore continues to reap the rewards of her sagacious trajectory, traversing in the realms of the earthy and of the elegant.
These days, Moore is keeping busy keeping democracy alive along with collaborators Keke Palmer, Julia Louis-Dreyfus, and Ilana Glazer. Along with 'Stranger Things' star Finn Wolfhard, she's joined Jesse Eisenberg's mother-son comedy-drama 'When You Finish Saving the World', a project adapted from Eisenberg's 2020 audiobook that's set to become the actor's directorial debut. In the A24 drama 'Sharper' she'll play a con artist taking down billionaires, while 'Fruitcake' will see her playing an embezzler along with Will Ferrell.
She's attached to thrillers from Joe Wright ('The Woman in the Window') and Pablo Larraín ('Lisey's Story'), as well as an adaptation of the Tony and Grammy Award-winning musical 'Dear Evan Hansen', directed by Stephen Chbosky. Perhaps most intriguingly, she'll be playing an ice road trucker named Joy Mothertrucker in Joey Soloway's 'Mothertrucker'. Mothertrucker! It's just fun to say.
julianne moore, julianne moore, julianne moore, julianne moore, julianne moore, julianne moore, julianne moore, julianne moore, julianne moore, julianne moore, julianne moore, julianne moore, julianne moore, julianne moore, julianne moore, julianne moore, julianne moore, julianne moore, julianne moore, julianne moore, julianne moore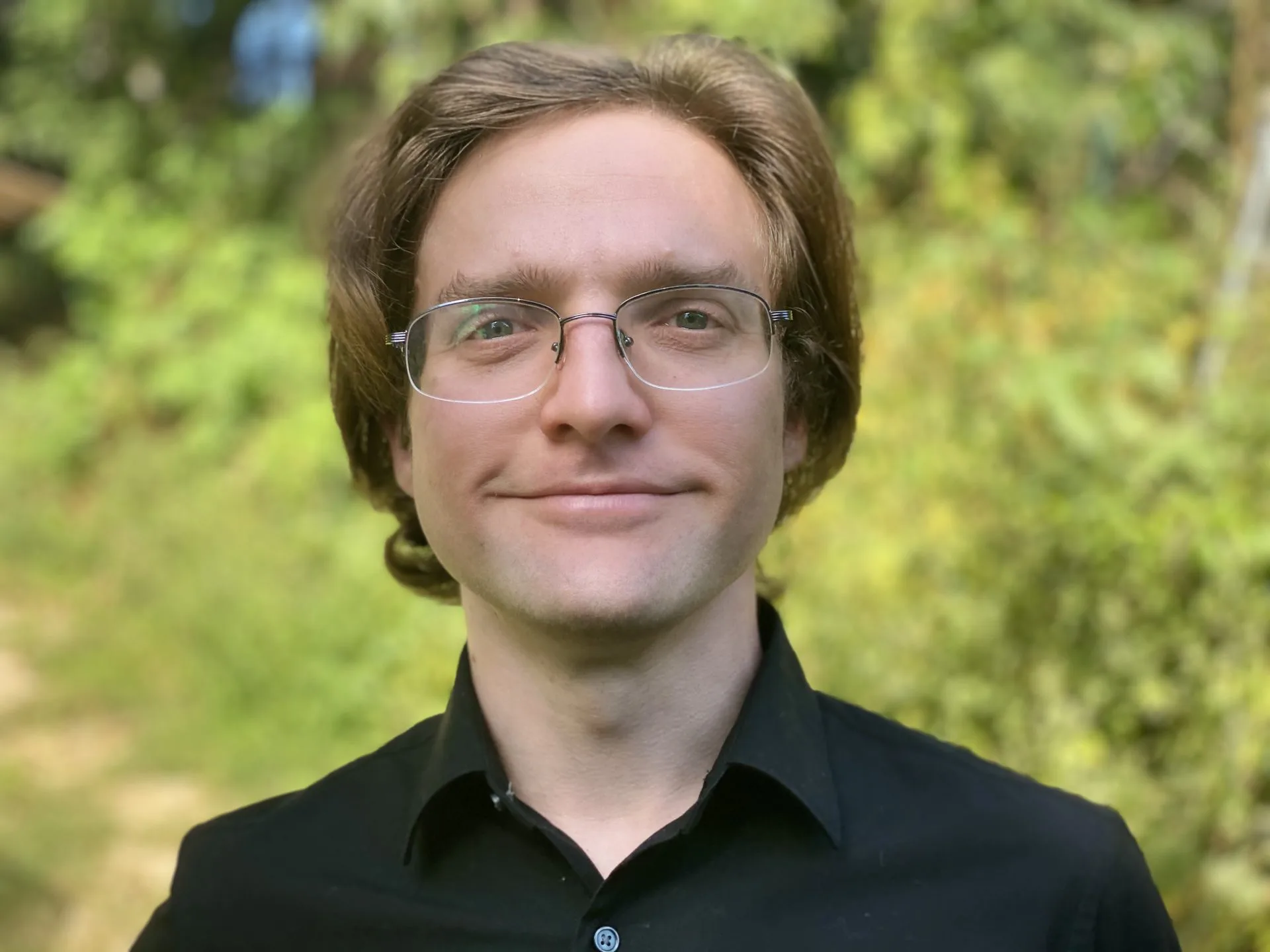 Trent
Kinnucan is a film and television critic, with over 5,000 film hours logged to date. He is devoted to maintaining an encyclopedic knowledge of cinema, with consideration for its history, its cultural impact, and its ability to create social change.
Trent
enjoys finding films that amplify voices otherwise unheard, and reveal images otherwise unseen.
Trent
's interest in media coverage as a way to inspire meaningful dialogue led him to
Hollywood Insider,
a media network that consistently prioritises journalism and content with a purpose.
Trent
also recognizes that media is meant to be enjoyed, which aligns with
Hollywood Insider's
penchant for tackling complex issues with levity and original insight.
Trent
hopes to share his love of film with others, and to help further expand the bandwidth of artists with something to say.