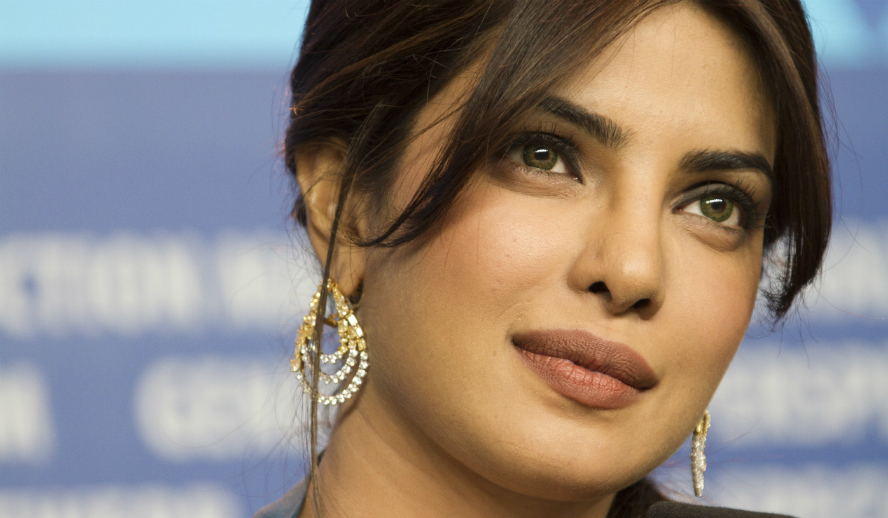 Photo: Priyanka Chopra Jonas, Denis Makarenko/Big Stock Photo
Updated on DATE Jan 25, 2020.
If you have not heard the name Priyanka Chopra Jonas then you are probably living secluded from society as a whole. Whether you watch TV or movies, or read magazines, you still know who this bright human is. Bold, extremely bright, and beautiful star/actress/humanitarian Priyanka Chopra Jonas has been steadily making waves on the global stage for a while now. Whether you know her from Quantico, her long and successful career in Bollywood, her philanthropic efforts or as the sexy villain in the recent Baywatch, it is clear that she is only just starting to soar to even greater heights. Here are a few facts about Priyanka to help you learn more about this incredible human:
1. Priyanka's favourite accessory? Confidence.
"The only thing you need to wear well is your confidence." Priyanka shared with BUILD Series, "When I was a teenager, I had a lot of self-esteem issues like most teenagers do … I was very confused with who I was and what I was supposed to be. I was bullied in school a little bit – not by everyone, but I had a bully and she just made my life miserable and used to hate on me because of where I came from. I think that's all she knew to hurt me – she called me 'curry', she used to call me 'brownie', she used to say 'go back to your country on the elephant you came on', and at 15, it got really hard for me. I decided I wanted to go back to India … and I feel like that's when destiny played its game. My mum randomly sent photos, without telling me, to Miss India – I didn't know, I just thought that they were calling me because I was discovered! But it gave me a sense of confidence that I could walk onto the stage, speak the way I speak – my parents always told me if you have an opinion don't be afraid to share it, that's all I did. I didn't know how to walk in heels, I tripped on my sari 5 times backstage. But the fact that my personality and the way I speak and my confidence is what won me that crown, made me feel like confidence is your best accessory. There is nothing else you need." 
2. The living woman she admires the most is … Mother Teresa.
Um. Do you want to tell her or should I? She admitted to Vogue that during her Miss World 2000 pageant, she may have messed up answering her question a little.  "But I still won! She lives on in my heart…" She went on to clarify that had she been asked the question now, her answer would be Michelle Obama, "I think she's aspirational, super cool, still at it and at the same time, just real, you know?"
3. The thing she always travels with? Her mandir.
"It's a little shrine, because I like to pray every morning so you light a little incense, ring the bell – just to ward off evil and start the day on a good, positive note." 
4. The coolest thing she has done is go skydiving. The scariest thing she's done is eat fried worms in Zimbabwe.
5. The best advice she has been given is, 'Live and let live'.
"We always have an opinion on what someone's doing, why they're doing it and they should be doing it or shouldn't be doing it … who is anyone to say what anyone else should do? So, live and let live – I love that." In the age of social media when everyone knows about everyone's business, that is some very good advice indeed.
6. Her best 'pinch me' moment was when she heard that she was on the cover of TIME Magazine as one of the 100 Most Influential People in the World. The award she's proudest to have received is the Padma Shri – "It's basically like getting knighted in India, the president gives it you. It's pretty cool!"
7.
She knew that
Nick Jonas
was a keeper because he … understood how much it takes to have the career she does.
Watch her describe the time Nick patiently entertained their friends and waited for her return while she went off to finish a big meeting and the moment she realised that he was a keeper.  Girls and boys, get you a man that supports your ambition and pushes you to be the best you can be! 
Video version of this article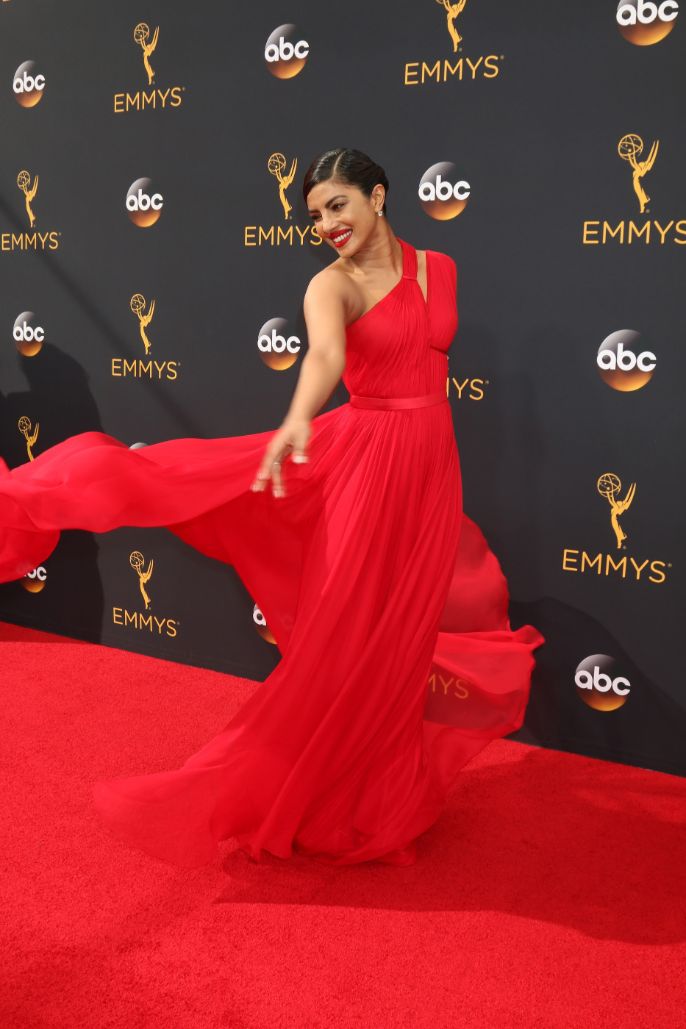 Photo: Priyanka Chopra Jonas, Kathclick/Big Stock Photo
8. She is also a five-time winner of Hollywood Insider's Best Dressed Awards.  
9. She believes that the greatest strength female leadership bring to the table is femininity.
"I would love for people to take away that it is alright to be a fierce, female achiever and yet be OK with being vulnerable and be OK with being female because that is where our strength comes in – the softness that we bring to the table but at the same time the tenacity we do is the strength of female leaders. Our femininity is our greatest strength." Well-said! 
10. She had a major crush on Tupac Shakur. Her favourite song is Hail Mary and if she could ask him any question, it would be, "Will you marry me?" Clearly, a lady with taste that isn't afraid to go and get what she wants! 
11. She does not believe in love at first sight.
She told ELLE, "I feel like you can have attraction at first sight but I think love takes a second. When it comes to love, you need to just go all in anyway, you can't always control yourself … You just have to ride the wave. My favourite thing about love is feeling a sense of security. Love is like a hug, like a warm hug." 
12. Her advice for girls who want to be like her in the future is, 'Don't try and be like me, try and be like you.'
"I always wanted to be Priyanka when I grew up – I still don't know who that is, but it will take you a lifetime to figure out who you are, you know. You just have to, every single day, identify what you like and what you don't, who you are and what your opinion is. Don't let anyone tell you that your dreams aren't worth something or that you can't be a certain way, because you can be whatever you decide to be. There are too many girls in the world who are always told that they should behave a certain way or be a certain way and that's not right. We should all try and be how we want." 
Video: Hollywood Insider YouTube Channel
13. The essentials she always carries in her handbag are hand cream, sunglasses ("it's my uniform"), perfume, wallet and … hot sauce. "You always need hot sauce!" It's true, you do. 
14. She wanted to be an aeronautical engineer growing up but accidentally ended up in acting. Now, she wants to foray into directing. And producing. And she's a singer. And an author.
Growing up in an extremely academic family, Priyanka revealed that she had actually wanted to be an engineer for NASA. However, after being entered into a beauty pageant by her mother and actually winning, she found that she felt a sense of self in the performative arts. Now, she wants to explore outside of being a vessel for other people's ideas only and wants to be able to conceive an idea and bring it to fruition herself. "Developing and producing is something I'm really into right now. I'm doing a lot of movies in India, a lot of stuff here [US], whether that is documentaries, features, TV, digital. I think I'm just in a place of wanting to be creative, and that's how I choose what to do … I think creativity cannot have a vertical, it can take any form, it sort of metamorphizes and that's what I'm trying to do." And that is evident in her career! To date, she has acted in both Hollywood and Bollywood, produced movies with her company, Purple Pebble Pictures, released songs (with Pitbull and Will.I.Am no less!), been involved various philanthropic works and now she is writing a book slated to be released later this year. Ladies, it is possible to do it all. "I am fearless in the face of adversity when it comes to my work. Ambition has no colour, no language, it has no border or country – ambition is pure ambition and I have it. And I wish for the women of the world to not be afraid to have it because we've been told for such a long time that ambition is a bad word for a girl and 'oh my god, she's too ambitious' – when did that become a bad thing?"
15. She is the most protective over her family.
"My parents are my weaknesses and my strength. I can tolerate anything except anybody insulting them or raising a finger at them – that's one part [of my life] of which I am vehemently protective." She also has a tattoo on her arm that says, 'Daddy's little girl' in her father's handwriting to honour him – he sadly lost his battle to cancer in 2013.  "I feel we are the luckiest parents in the world to have such a child with such a pure soul and a golden heart," her dad had said about his beloved daughter on an interview with Simi Garewal the year before. 
Gutsy and opinionated, this ambitious star is clearly on her way to conquer even more, keeping her career fresh and interesting – and we could not be more excited! Dwayne Johnson said it best, "She has drive, ambition, self-respect, and she knows there's no substitute for hard work. We always quote the saying 'wear your success like a T-shirt, not like a tuxedo' and she really does—as big a star as she is, as global as she is, as beautiful as she is, there's this interesting quality of relatability."
You can see the amazing Priyanka Chopra Jonas in her latest film 'The Sky is Pink' – directed by Shonali Bose and starring alongside Farhan Akhtar, Zaira Wasim and Rohit Saraf.
By Bhawana Siwa
More Interesting Stories From Hollywood Insider
– Hollywood Insider's BEST DRESSED WINNERS: Cannes Film Festival 2019 – Recap With Leonardo DiCaprio, Brad Pitt, Priyanka Chopra Jonas, Nick Jonas, Elle Fanning, Ming Xi & Many More
– Priyanka Chopra Hopes Media Stops Turning Online Trolls'/Bullies' Comments Into News
– The No. 1 Show in USA – 'Elite' is Faster, Edgier & Sexier In Season 2 – And Omar & Ander Also Known As #Omander Are Here To Steal The Title Of Most Famous/Sexiest Couple From Priyanka Chopra Jonas & Nick Jonas
– Why Queen Elizabeth II Is One Of The Greatest Monarchs | Her Majesty Queen Elizabeth II of United Queendom of Great Britain & Northern Ireland
– A Tribute To The Academy Awards: All Best Actor/Actress Speeches From The Beginning Of Oscars 1929-2019 | From Rami Malek, Leonardo DiCaprio To Marlon Brando & Beyond | From Olivia Colman, Meryl Streep To Bette Davis & Beyond
–  The No. 1 Show In USA – 'Elite' Is Faster, Edgier & Sexier In Season 2 – And Omar & Ander Also Known As #Omander Are Here To Steal The Title Of Most Famous/Sexiest Couple From Priyanka Chopra Jonas & Nick Jonas
–  FACT-CHECKED Series: Keanu Reeves – 12 Revelations About The Star Of 'Matrix', 'John Wick' & 'Toy Story 4′ – Did His Close Friend River Phoenix Predict Reeves' Super Stardom?
– In The 32nd Year Of His Career, Keanu Reeves' Face Continues To Reign After Launching Movies Earning Over $4.3 Billion In Total – "John Wick", "Toy Story 4", "Matrix", And Many More
– FACT-CHECKED Series: Zendaya And 15 Things You Might Not Know About The Star Of 'Euphoria', Tom Holland's Leading Lady In "Spider-Man: Far From Home' And Next Starring With Timothée Chalamet In 'Dune'
– Dame Judi Dench Urges All To Remember Forgotten Villages Of Nepal By Donating To Humans Of Our World's Nepal Campaign
– WATCH: Do People In America Choose Human Rights Or Religion? – Season 2 Of Hollywood Insider's Messages From America – Episode 1
Article last updated on DATE Jan 25, 2020.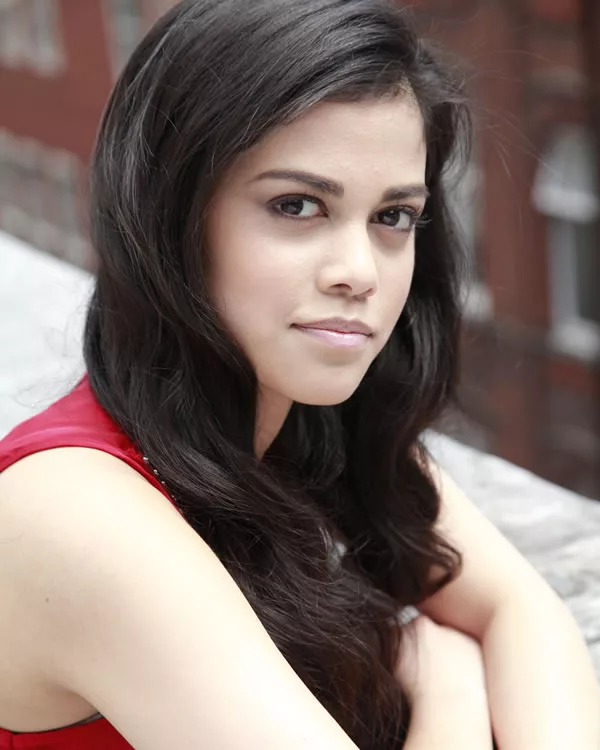 Bhawana Siwa is a writer for Hollywood Insider, writing film reviews and the occasional feature. Having grown up with a passion for finding beautiful stories, she aims to put her love of films and TV (and the hours she's spent watching them) to good use, aiding audiences to wade through the mass to find entertainment that is well-made, meaningful and that helps open their world up a little bit – exactly aligned with Hollywood Insider.