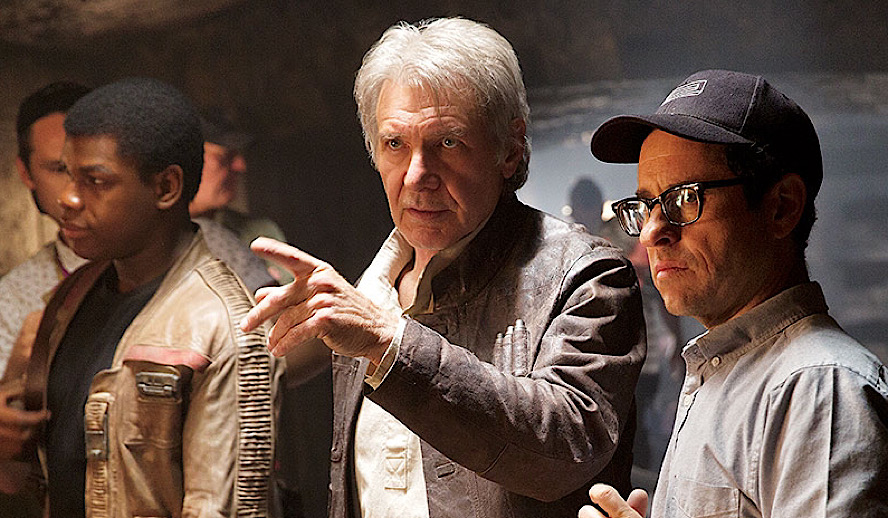 Photo: JJ Abrams and Harrison Ford on the set of Star Wars/Disney
The Franchise Reviver
J.J. Abrams is no stranger to success — the fifty-four-year-old director has made a name for himself in Hollywood after hit television successes such as 'Lost', starring Matthew Fox and Evangeline Lilly, and 'Alias', starring Jennifer Garner and Bradley Cooper. On the big screen, the son of successful television producers Gerald and Carol Anne Abrams, began his career as a solo writer penning the dramatic 1991 Harrison Ford film, 'Regarding Henry'. Since then, Abrams has gone on to have hit after hit with his production company, Bad Robot Productions, which recently signed a five-year deal with WarnerMedia for about 250 million dollars. 
Related article: The Complete List of 2021 Oscar Nominations – Celebrations, Surprises & Snubs | The Show Must Go On
Related article: The Best USA Road Trip Map of Important Movie Landmarks & Filming Locations
Abrams has injected life into many franchises that were dead in the water prior to his arrival. From modern hits like the 'Mission: Impossible' series to historic franchises like 'Star Trek', Abrams has the Midas Touch implementing his unique visual style and compelling storytelling. While J.J. Abrams and his films have been subject to criticism, he remains one of my favorite directors working and a creative mind that is not appreciated enough in the modern Cinematic landscape. Through this text, we will rank, in ascending order from my personal least favorite to favorite, the six feature films Abrams has directed.
JJ Abrams Movies: 
#6 'Star Wars: The Rise of Skywalker'
Abrams' most recent film 2019's 'Star Wars: The Rise of Skywalker', unfortunately, takes up the rear in this ranking. Marketed as the end to the 'Skywalker Saga' and the conclusion of the 'Star Wars' sequel trilogy, this film had a troubled pre-production following the mixed fan reaction to the previous film, Rain Johnson's 'Star Wars: The Last Jedi'. Abrams, who had directed the first installment of the sequel trilogy, was not originally attached to direct the film — those honors resided with 'Jurassic World' filmmaker, Colin Trevorrow. Citing creative differences, Trevorrow exited the project and Abrams took over the reins while the film was still in pre-production.
Related article: MUST WATCH – Hollywood Insider's CEO Pritan Ambroase's Love Letter to Black Lives Matter – VIDEO
Subscribe to Hollywood Insider's YouTube Channel, by clicking here. 
This unfortunately is very soundly planted as my least favorite of Abrams' films. When Abrams took up directing the film, he and screenwriter Chris Terrio, of 'Zack Snyder's Justice League', did a full rewrite of the script. It is sad to see that the script and story suffer due to the time crunch the two writers were put into with that 2019 release date looming. There also seemed to be a significant effort to complete Abrams's vision for where the trilogy would go. Johnson's sequel was a rather distinctive departure from Abrams' first film.
I can only assume that studio executives looked at the performance of Abrams and Johnson's film and wanted to get back on track with what J.J. had envisioned. While J.J., the best he can, tries to deliver the ending to the sequel trilogy that he imagined, it feels out of place when considering the events of Johnson's preceding film. Whether it was intended to or not, 'Star Wars: The Rise of Skywalker' feels like a course correction rather than the fanfare finale the end of the 'Skywalker Saga' should have been.
#5 'Mission: Impossible III'
Slotting in at number five is Abrams' 2006 feature-length directorial debut, 'Mission: Impossible III'. The 'Mission: Impossible' franchise was not the juggernaut it is today in 2006. Coming off a shaky reception of John Woo's 'Mission: Impossible 2', the Tom Cruise-led series needed to regain its footing with the critics. After being juggled between filmmakers such as David Fincher, of 'Zodiac' fame, and Joe Carnahan, director of the Liam Neeson survival film 'The Grey', Paramount and Cruise landed on Abrams to direct. 
Related article: The Power of Positivity: Ikorodu Bois + Chris Hemsworth + Russo Brothers + Sam Hargrave
Limited Time Offer – FREE Subscription to Hollywood Insider
Click here to read more on Hollywood Insider's vision, values and mission statement here – Media has the responsibility to better our world – Hollywood Insider fully focuses on substance and meaningful entertainment, against gossip and scandal, by combining entertainment, education, and philanthropy. 
The film was a breath of fresh air to the franchise, reinvigorating fan passion for the spy-thriller franchise. The biggest credit of this film is its powerhouse cast. Tom Cruise of course reprises his role of Ethan Hunt, but it is the supporting cast that stands out more than ever. Philip Seymour Hoffman plays perhaps the most compelling and memorable villain in the series to date. The film introduced 'Mission: Impossible' franchise mainstays such as Simon Pegg as Benji and Michelle Monaghan as Julia — not to mention Billy Crudup, Ving Rhames, Keri Russell, Laurence Fishburne, and even a young Aaron Paul before 'Breaking Bad' stardom.
'Mission: Impossible III', while not my favorite of the series, was a righting of the ship and a launch point for a franchise that 15 years later continues to produce better and better films in 'Mission: Impossible – Ghost Protocol', 'Mission: Impossible – Rogue Nation', and 'Mission: Impossible – Fallout'.
#4 'Star Trek: Into Darkness'
Abrams' first attempt at a sequel, 2013's 'Star Trek: Into Darkness', may have had the widest spectrum of popular fan opinion. Coming off the triumphant success that was 2009's 'Star Trek', expectations were high for the sequel. While critically the film did very well, hardcore 'Star Trek' fans found the film to be too similar to 'Star Trek II: The Wrath of Khan'. What fueled the frustration was Abrams coming out prior to the film's release and shutting down rumors of similarities to 'Star Trek II: The Wrath of Khan' specifically with Benedict Cumberbatch's character. I assume some fans left the film disappointed when indeed many of the rumors were true — I was not one of those fans.
Related article: Hollywood Insider's CEO Pritan Ambroase: "The Importance of Venice Film Festival as the Protector of Cinema"
Related article: The Masters of Cinema Archives: Hollywood Insider Pays Tribute to 'La Vie En Rose', Exclusive Interview with Director Olivier Dahan
'Star Trek: Into Darkness' is one of my favorite 'Star Trek' films and, while not as great as its 2009 predecessor, is a worthy sequel to the Chris Pine-led 'Star Trek' trilogy. The entire cast that enamored audiences in 2009 returns with some key additions such as the aforementioned Benedict Cumberbatch and Alice Eve. Cumberbatch does what Cumberbatch always does and steals the show, seeing him in a villainous role is especially enjoyable. Alice Eve is a jolt of fun and heart to the crew of The Enterprise. 'Star Trek: Into Darkness' I think is unfairly compared to previous films in the franchise, but on its own merits it holds up as a compelling continuation of the franchise as well as a deeply emotional journey for both Chris Pine's James T. Kirk and Zachary Quinto's Spock — more on them later.
#3 'Star Wars: The Force Awakens'
The 'Star Wars' franchise had been quiet since the finale to George Lucas's prequel trilogy, 2006's 'Star Wars: Episode III – Revenge of the Sith' released. While beloved by younger fans, the prequel trilogy was met with mixed reactions among critics and older 'Star Wars' fans. Longtime 'Star Wars' fans had the understanding that the franchise was finished and over with, some being at peace with it after the lukewarm to negative reaction the prequel trilogy received. When Disney purchased Lucasfilm and announced a new trilogy that would follow the events of the original three films, fans were eager to find out who would be the first director not named George Lucas to direct a 'Star Wars' film since 1983. Enter J.J. Abrams, reviver of franchises, savior of I.P. 
Related article: Everything We Know About 'House of Gucci': Lady Gaga, Adam Driver, Jared Leto, Al Pacino, Ridley Scott
Related article: Everything We Know About the Marvel Phase 4 – Disney+ & Return to Cinema | After 'WandaVision', What's Next?
Abrams was tasked with a seemingly insurmountable challenge, returning 'Star Wars' to the top of the mountain once again — and he did it. 'Star Wars: The Force Awakens' skyrocketed 'Star Wars' back to prominence surpassing all expectations with fans, critically, and financially becoming, at the time, the third highest-grossing film of all time. Fans can have their issues with the subsequent films, but no-one can argue that when 'Star Wars: The Force Awakens' was released, we all were back aboard the 'Star Wars' train.
Abrams brought back the classic, practical effect look of the original films, bringing back classic characters such as Harrison Ford's Han Solo and Carrie Fisher's Leia. We also were introduced to a new cast of compelling, endearing characters in Daisy Ridley's Rey, John Boyega's Finn, Oscar Isaac's Poe, and Adam Driver's Kylo Ren. While the film has lost a little bit of its luster since seeing the subsequent films and the treatment of the characters that I found so enjoyable in this film, I cannot deny that walking out of this film I felt overwhelmed with happiness as it felt like 'Star Wars' was back.
Related article: Video | The Artist Evolves: All Leonardo DiCaprio Roles & Performances, 1980s to 2020 Filmography
Related article: Video | The Artist Evolves: All Henry Cavill Movies and Roles, 2001 to 2021 Filmography
#2 'Super 8'
At a point in his career, Abrams took a step away from franchises to create his own original film — that film was 2011's 'Super 8'. Inspired by Steven Spielberg's 'E.T. the Extra-Terrestrial', even having Spielberg produce, 'Super 8' is the most emotionally resonant film Abrams has ever made. While the film performed fairly well with critics and at the box office, it did not nearly achieve the heights I thought it would, leaving 'Super 8' as Abrams' most-underrated film. Based on two film concepts Abrams was attracted to, an alien invasion film and a film about children in the 80s trying to make a movie. Abrams combined the two ideas to create what we know now as 'Super 8'.
The action sequences are intense and spectacular, the dialogue is quick and clever, and the visual and special effects are exceptional. The train crash scene is one of the most memorable and intense sequences I've seen. The backbone of the film is not the spectacle however, the film is elevated by the characters and performances. 'Super 8' has some of the best child performances of any film — Joel Courtney, of 'The Kissing Booth' as our lead Joe captivates the audiences more than many adult actors do. His relationship with his father, played by Kyle Chandler, will pull on your heartstrings in ways you weren't expecting.
Elle Fanning, of 'The Neon Demon', is heartbreaking in the role of Alice and launched her career to new heights after the release of 'Super 8'. Each featured character in the film is handled with care and given an emotional journey that satisfies. The final scene of the film has one of my favorite instances of visual storytelling in Cinema — I cannot say enough about how incredible 'Super 8' is.
Related article: The Amazing Taika Waititi Movies, Ranked | Director of the Upcoming 'Thor: Love and Thunder'
Related article: Zack Snyder Movies: The Divisive and Brilliant Director's Five Best Films, Ranked
#1 'Star Trek'
In 2009, the 'Star Trek' franchise was dead in the water. Outside of hardcore Trekkies, there was no excitement at the prospect of a reboot of the Enterprises five-year mission — that is until Abrams got the chance to revitalize it. Abrams' 2009 film, 'Star Trek', is definitively entrenched as my favorite of his films. Before getting into the particulars, I want to take the time to appreciate the big-picture of the film. Rather than retreading 'Star Trek' source material, the film boldly goes where we have not gone before. The film is a soft-reboot, meaning it is a new story-line with new actors but is still set within the timeline and world of the original 'Star Trek' franchise.
This is an incredibly intelligent way to approach reinvigorating a franchise as it turns the page without telling fans of the original content that what they love no longer matters. The film takes place before the unification of the crew audiences had grown to love, giving the film the chance to grow each of their characters and show how our band Enterprise crew members found each other. Abrams works in fan service moments such as the Kobayashi Maru test that don't just act as fun easter eggs, they propel dynamics between the characters, specifically with Spock and Kirk.
Related article: Before Watching Timothée Chalamet's 'Dune' – Here Are the Five Best Denis Villeneuve Movies, Ranked
Related article: All Indiana Jones Films, Ranked – The Indy Adventures Are Great Fun, But In What Order?
'Star Trek' is a blast from start to finish — while the action sequences, strong visual style, and witty banter are great, like all stories, what makes it work is the characters. Recasting the iconic original crew of 'Star Trek', William Shatner's James Tiberius Kirk and Leonard Nimoy's Mr. Spock especially, is a tall task — this film, however, nails it. Chris Pine as Kirk brings just enough of himself to the role making it feel like both a young version of Shatner's Kirk while also making it his own — the same goes for Zachary Quinto's Spock. Quinto and Pine's chemistry in the roles is the best part of the film. The two are diametrically opposites of each other, which is a fresh take on the two intergalactic best-friends we see in the original show.
Even though they are at odds, the two characters do find a kindred spirit in one another. The supporting cast is phenomenal and matches Pine and Quinto's energy. Zoe Saldana, Simon Pegg, Karl Urban, Anton Yelchin, John Cho, Bruce Greenwood, Eric Bana, and even a bit of Chris Hemsworth all share screen time in the film. Each character gets their own moments to shine and have a part to play in the beautiful machine that is this film. Leonard Nimoy even gets a chance to return to the role of Spock which will make any film fan smile. Finding a film that is more enjoyable from start to finish is a near-impossible task. 'Star Trek' will leave you smiling as starships speed past glistening stars on screen and is Abrams' true creative masterpiece. 
Related article: The 8 Paul Thomas Anderson Movies, Ranked – 'Boogie Nights', 'There Will Be Blood' & More
Related article: The 5 Best David Fincher Films, Ranked
What's Next For J.J. Abrams
Abrams is currently not slated to direct any upcoming films, however, is producing many new films with Bad Robot Productions such as 'Mission: Impossible 7', which is currently filming, and an untitled 'Cloverfield' sequel slated for a future release.
Watch both 'Star Wars: The Force Awakens' and 'Star Wars: The Rise of Skywalker' on Disney+. Stream 'Mission: Impossible III' on Paramount+. Stream 'Super 8' on Hulu and Amazon Prime Video. Rent or buy 'Star Trek' and 'Star Trek: Into Darkness' Amazon Prime Video, Google Play, Vudu, YouTube Movies, and wherever else digital films are sold.
By Sean Aversa
Click here to read Hollywood Insider's CEO Pritan Ambroase's love letter to Black Lives Matter, in which he tackles more than just police reform, press freedom and more – click here.
An excerpt from the love letter: Hollywood Insider's CEO/editor-in-chief Pritan Ambroase affirms, "Hollywood Insider fully supports the much-needed Black Lives Matter movement. We are actively, physically and digitally a part of this global movement. We will continue reporting on this major issue of police brutality and legal murders of Black people to hold the system accountable. We will continue reporting on this major issue with kindness and respect to all Black people, as each and every one of them are seen and heard. Just a reminder, that the Black Lives Matter movement is about more than just police brutality and extends into banking, housing, education, medical, infrastructure, etc. We have the space and time for all your stories. We believe in peaceful/non-violent protests and I would like to request the rest of media to focus on 95% of the protests that are peaceful and working effectively with positive changes happening daily. Media has a responsibility to better the world and Hollywood Insider will continue to do so."
Ways to support Black Lives Matter Movement to end systemic racism
– Do you know the hidden messages in 'Call Me By Your Name'? Find out behind the scenes facts in the full commentary and In-depth analysis of the cinematic masterpiece
– A Tribute To The Academy Awards: All Best Actor/Actress Speeches From The Beginning Of Oscars 1929-2019 | From Rami Malek, Leonardo DiCaprio To Denzel Washington, Halle Berry & Beyond | From Olivia Colman, Meryl Streep To Bette Davis & Beyond
– In the 32nd Year Of His Career, Keanu Reeves' Face Continues To Reign After Launching Movies Earning Over $4.3 Billion In Total – "John Wick", "Toy Story 4", "Matrix", And Many More
jj abrams, jj abrams, jj abrams, jj abrams, jj abrams, jj abrams, jj abrams, jj abrams, jj abrams, jj abrams, jj abrams, jj abrams, jj abrams, jj abrams, jj abrams, jj abrams, jj abrams, jj abrams, jj abrams, jj abrams, jj abrams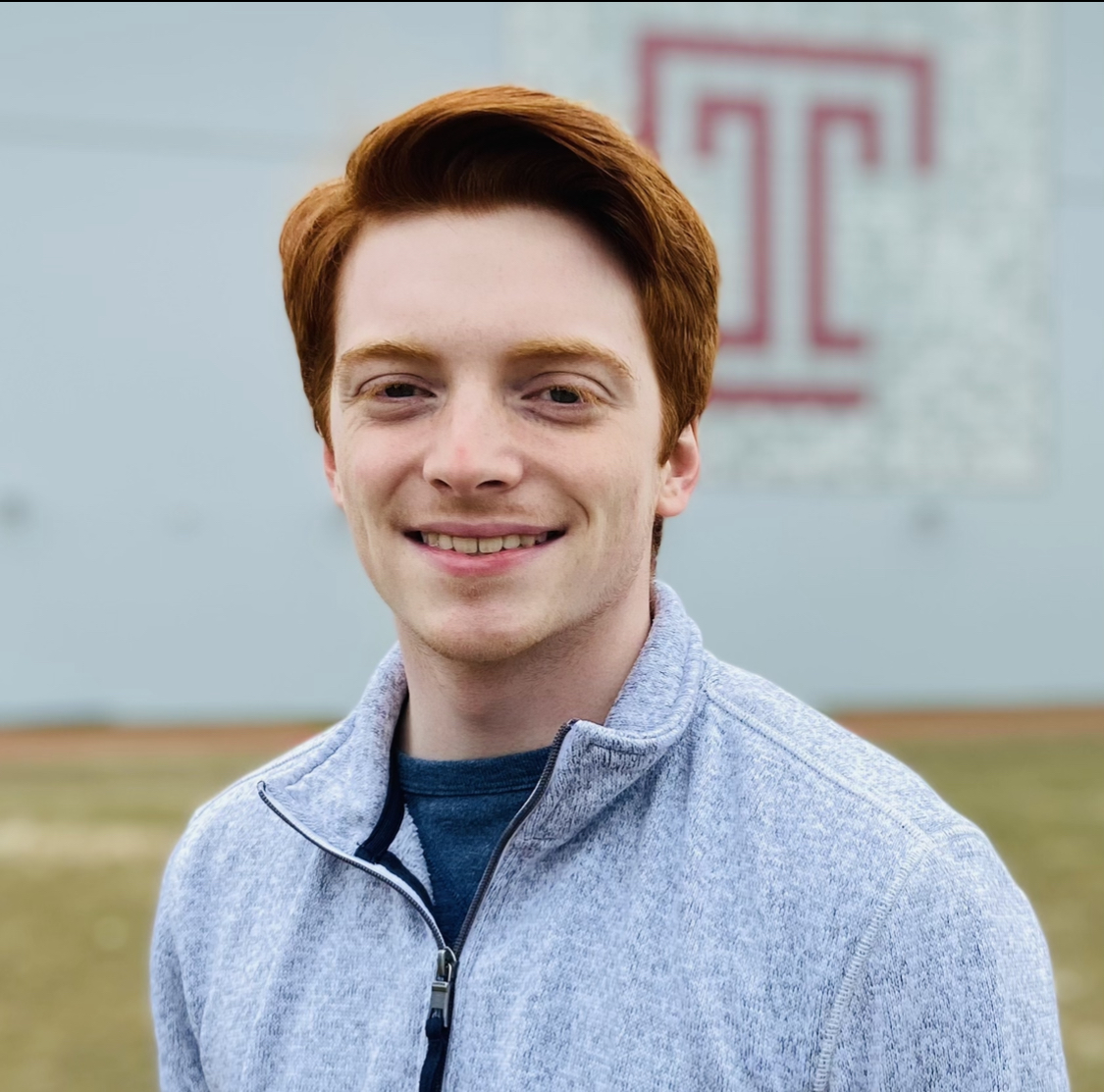 Sean Aversa is a writer for Hollywood Insider, writing film reviews and features. Knowing from a very early age his passion for the big screen, Sean quickly gravitated towards film writing. He is excited for the opportunity to write about films and filmmakers that share his passion for cinematic storytelling. His favorite films to watch, discuss, and write about are those that are striving to find creative and innovative ways to tell stories.