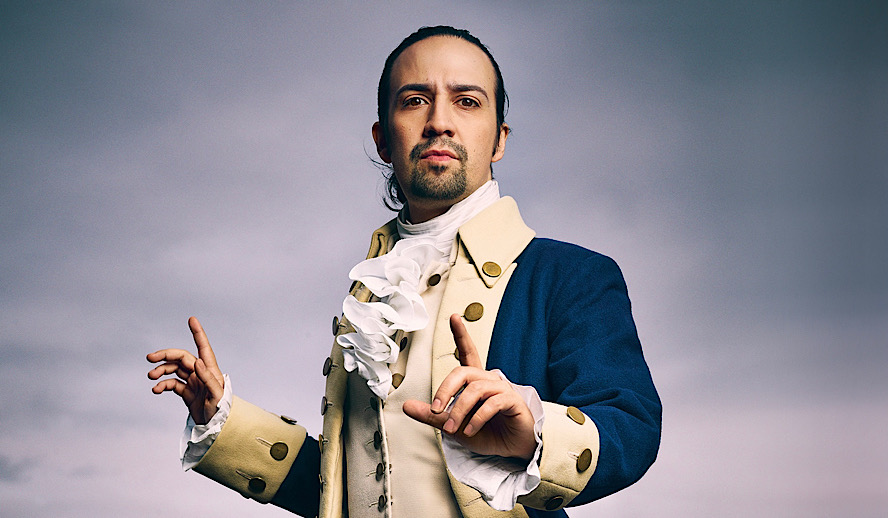 Video Version of this Article
Photo/Video: Lin-Manuel Miranda/Hollywood Insider YouTube Channel
Lin-Manuel Miranda is a Broadway legend. It's not enough for him to just write a hip hop opera (the proper term is hip-hopera) about rapping founding fathers which became one of the most popular Broadway shows of all time, he also starred in it and serves as the face of the show. 'Hamilton' has decimated the competition and has made Miranda a Broadway icon. But Miranda is more than just Hamilton. He has starred in and composed various productions and has written countless books, movies, and TV episodes which have pushed him from stardom to superstardom. Lin-Manuel Miranda will next be seen in the musical film 'In the Heights'.
Related article: 32 Facts on Lin-Manuel Miranda's 'Hamilton' 
Related article: The Complete List of 2021 Oscar Nominations – Celebrations, Surprises & Snubs | The Show Must Go On
#1- His parents were inspired to name him "Lin Manuel" by a poem.
The poem was written during the Vietnam War and called "Nana Roja para mi Hijo Lin Manuel" which translates to "pink lullaby for my son Lin Manuel." The poem is by Jose Manuel Torres Santiago and from the Mirandas' native Puerto Rico.
#2- His dad was a consultant for the Democratic Party.
Miranda's liberal beliefs are certainly not kept a secret. These beliefs were instilled in him by his dad who worked for the Democratic Party.
#3- He was a smart kid.
Miranda attended Hunter College High School, a school for intellectually gifted adolescents.
#4- He went to the same high school as some other famous people.
Other famous Hunter College high alumni include Supreme Court Justice Elena Kagan, journalist Chris Hayes and composer of 'Frozen', Robert Lopez.
#5- His high school bully was future rapper Immortal Technique.
Immortal Technique is known for his songs "Dance With the Devil" and "You Never Know." Back in high school, you could find Immortal Technique shoving Miranda into lockers and writing "LOSER" on his forehead in Sharpie.
Related article: MUST WATCH – Hollywood Insider's CEO Pritan Ambroase's Love Letter to Black Lives Matter – VIDEO
Subscribe to Hollywood Insider's YouTube Channel, by clicking here. 
#6- Chris Hayes directed him in one of his first starring roles.
Hayes described the play as "a 20-minute musical that featured a maniacal fetal pig in a nightmare that [Miranda] had cut up in biology class".
#7- He began writing musicals in high school.
Maybe Hayes' fetal pig musical inspired Miranda to become a Broadway virtuoso. Maybe he just always had it in him. Either way, Miranda began composing his own musicals in high school.
#8- He married his high school crush.
Miranda accomplished every 14-year-old's fantasy when he married his high school crush Vanessa Nadal in 2010.
#9- He wrote the first draft of 'In the Heights' while in college.
'In the Heights' is Miranda's first big hit musical, but unfortunately, it lives in the shadow of 'Hamilton.' It's about a poor neighborhood in Washington Heights. Miranda polished off his first draft of the musical before he finished his sophomore year at Wesleyan University.
#10- He named his son after everyone's favorite animated lobster.
Probably the only animated lobster you are aware of, but that's beside the point.  Sebastian from 'The Little Mermaid' certainly makes an impression on all of us with his lovable neurosis and reggae belting pipes. The crustacean made such an impression on Miranda that he decided to name his son after him.
Related article: The Power of Positivity: Ikorodu Bois + Chris Hemsworth + Russo Brothers + Sam Hargrave
Limited Time Offer – FREE Subscription to Hollywood Insider
Click here to read more on Hollywood Insider's vision, values and mission statement here – Media has the responsibility to better our world – Hollywood Insider fully focuses on substance and meaningful entertainment, against gossip and scandal, by combining entertainment, education, and philanthropy. 
#11- Lin-Manuel Miranda went viral long before 'Hamilton'.
During his wedding celebration, Miranda brought his Broadway nerdiness to the next level when he performed the most old school flash-mob in the world to the song "To Life!" from 'Fiddler on the Roof'. This was a complete surprise to Miranda's new bride Nadal who I hope is as into Broadway as Miranda is. This flash-mob was recorded on video and went viral.
#12- For a brief period, he was a T.A. at Carson High School in CA.
Imagine having the genius who created one of the best musicals of all time passing out quiz papers and taking attendance.
#13- He eventually became an English teacher.
It must be fun for his former students to use "Alexander Hamilton once taught me 'Hamlet'" as a conversation starter at parties.
#14- He's part of a comedy freestyle hip hop group
Miranda formed Freestyle Love Supreme with Chris Sullivan, Bill Sherman, and Chris Jackson.
#15- He has done work off-Broadway too.
Miranda co-composed and wrote the lyrics of the music for 'Bring It On: The Musical' based on the 2000 film. The musical was performed at the Ahmanson Theater in Los Angeles.
Related article: Hollywood Insider's CEO Pritan Ambroase: "The Importance of Venice Film Festival as the Protector of Cinema"
Related article: The Masters of Cinema Archives: Hollywood Insider Pays Tribute to 'La Vie En Rose', Exclusive Interview with Director Olivier Dahan
#16- At the 2008 Tonys while accepting his award for best original score, he rhymed his acceptance speech.
Just Lin Manuel doing Lin Manuel, I suppose.
#17- He is quite literally a genius.
This isn't just the musings of a fan fawning over him. In 2015, he was awarded the MacArthur Genius Grant.
#18- Robert Chernow, the author of the biography that inspired 'Hamilton' wasn't sure about the musical at first.
Chernow was naturally a bit skeptical when Miranda told him wanted to make a hip-hopera about a rapping version of the secretary of treasury he had spent so much time and care researching. His doubt melted away when he found out about how much care Miranda put into the musical.
#19- Sir Andrew Lloyd Webber had a big influence on 'Hamilton.'
Like any real Broadway fan, Miranda loves the work of Sir Andrew Lloyd Webber. Webber composed musicals like 'The Phantom of the Opera,' 'Evita,' and 'Cats.' Miranda says that Hamilton was structurally inspired by two of Webber's works, 'Evita' and 'Jesus Christ Superstar.'
#20- 'Hamilton' won a Tony for best book of a musical?
For those who are not Broadway literate, the book of a musical refers to the spoken dialogue of the show. 'Hamilton' is a hip-hopera meaning that other than a few lines here and there, everything is sung. So, how exactly did 'Hamilton' win for best book?
Related article: Hamilton Review: #Hamilfilm Has Become a Hit on Disney+
Related article: "Ratatouille The Musical": How a Viral TikTok Sensation Turned into a Full-Fledged Virtual Production 
#21- 'You'll Be Back' was written by '
House
' actor
Hugh Laurie
.
Miranda was hanging out with Laurie and he told him he needed to write a break-up letter from King George to the colonies. In response, Laurie improvised 'You'll Be Back.'
#22- The live recording of 'Hamilton' was filmed over 3 days.
The filming began during a Sunday matinee, close-ups were captured during rehearsals right after the performance, and more filming took place over the next two days.
#23- He's a Pulitzer winner.
In 2016, he won the Pulitzer Prize for Drama for 'Hamilton.'
#24- He's a big fan of 'The West Wing.'
Yes, the people we fangirl over can indeed be fans themselves. Miranda is a huge fan of the TV classic 'The West Wing.'
#25- He got a whole episode of 'Drunk History' to himself.
Ordinarily, an episode of 'Drunk History' is split into two or three different segments told by two or three different storytellers. This wasn't the case for Miranda. When Derek Waters decided to do an episode on Alexander Hamilton, there was only one pop-historian who fit the bill. Miranda got the whole 21 minutes to tell all the juicy secrets of America's first Secretary of Treasury. If you've ever wanted to see Miranda drunk dialing Quest Love, this episode of 'Drunk History' is how you do it.
Related article: Five Iconic Golden-Age MGM Musicals Everyone Should Watch, Ranked
Related article: Seth Macfarlane Facts: 32 Things You Didn't Know About the King of Adult Animation/Comedy
#26- He was very excited about his role in '
Mary Poppins Returns
.'
Miranda says that it had always been his dream to have a role in someone else's musical and so he was ecstatic about his role as Jack, the apprentice of Dick Van Dyke's Bert from the original 'Mary Poppins.'
#27- He's written a book.
Miranda published his book 'G'Morning, G'Night: Little Pep Talks For Me and You' in 2018. The book is a collection of tweets that double as mini pep talks for his readers.
#28- The illustrator on 'G'Morning, G'Night' deserves a shout out too.
I promise we'll get back to the current king of Broadway soon enough, but first, I have to give a shout-out to Jonny Sun, the illustrator of Miranda's book and the definition of a modern Renaissance Man.  Sun is not only an illustrator but also a screenwriter of everyone's favorite downer of the sitcom 'BoJack Horseman,' as well as a doctoral candidate at MIT, and a researcher at Harvard's metaLAB. He's also working on writing a movie. 
#29- He met his dog on vacation in the Dominican Republic.
Little Tobillo was clearly a big 'Hamilton' fan when she jumped onto Miranda and his wife's beach chairs and insisted they be her new mommy and daddy. The couple couldn't refuse and Tobillo's been living the posh life of a celebrity dog ever since.
#30- He wrote one of the iconic modern-day Disney princess power ballads.
Okay, maybe he can't lay claim to 'Let it Go', the ultimate Disney power ballad. However, he did write most of the music for 'Moana' which contains the arguably equally awesome power ballad 'How Far I'll Go.'
Related article: Stephen Colbert: 32 Facts on the Extremely Loved Talk Show Host
Related article: Sacha Baron Cohen: 32 Facts on the King of Disguises and Pranks
#31- He's an Oscar away from an EGOT.
He won an Emmy in 2014 for writing the song 'Blogger! For the 67th annual Tony Awards. His first Grammy win was for Best Musical Theater Album for 'In The Heights.' He also won a Tony for the score of 'In the Heights.'
#32- He's just going with the 'Jaba Flow!'
Miranda has so much awesome work under his belt, it's easy to overlook that he wrote some of the scores of 'Star Wars: Episode VII: The Force Awakens.' His most notable contribution is the cantina song "Jaba Flow" which, despite what the title suggests, is not a pose practiced in Wookie yoga class. 
Lin-Manuel Miranda will next be seen in the musical film 'In the Heights'.
An excerpt from the love letter: Hollywood Insider's CEO/editor-in-chief Pritan Ambroase affirms, "Hollywood Insider fully supports the much-needed Black Lives Matter movement. We are actively, physically and digitally a part of this global movement. We will continue reporting on this major issue of police brutality and legal murders of Black people to hold the system accountable. We will continue reporting on this major issue with kindness and respect to all Black people, as each and every one of them are seen and heard. Just a reminder, that the Black Lives Matter movement is about more than just police brutality and extends into banking, housing, education, medical, infrastructure, etc. We have the space and time for all your stories. We believe in peaceful/non-violent protests and I would like to request the rest of media to focus on 95% of the protests that are peaceful and working effectively with positive changes happening daily. Media has a responsibility to better the world and Hollywood Insider will continue to do so."
– Do you know the hidden messages in 'Call Me By Your Name'? Find out behind the scenes facts in the full commentary and In-depth analysis of the cinematic masterpiece
– A Tribute To The Academy Awards: All Best Actor/Actress Speeches From The Beginning Of Oscars 1929-2019 | From Rami Malek, Leonardo DiCaprio To Denzel Washington, Halle Berry & Beyond | From Olivia Colman, Meryl Streep To Bette Davis & Beyond
– In the 32nd Year Of His Career, Keanu Reeves' Face Continues To Reign After Launching Movies Earning Over $4.3 Billion In Total – "John Wick", "Toy Story 4", "Matrix", And Many More
lin-manuel miranda, lin-manuel miranda, lin-manuel miranda, lin-manuel miranda, lin-manuel miranda, lin-manuel miranda, lin-manuel miranda, lin-manuel miranda, lin-manuel miranda, lin-manuel miranda, lin-manuel miranda, lin-manuel miranda, lin-manuel miranda, lin-manuel miranda, lin-manuel miranda, lin-manuel miranda, lin-manuel miranda, lin-manuel miranda, lin-manuel miranda, lin-manuel miranda, lin-manuel miranda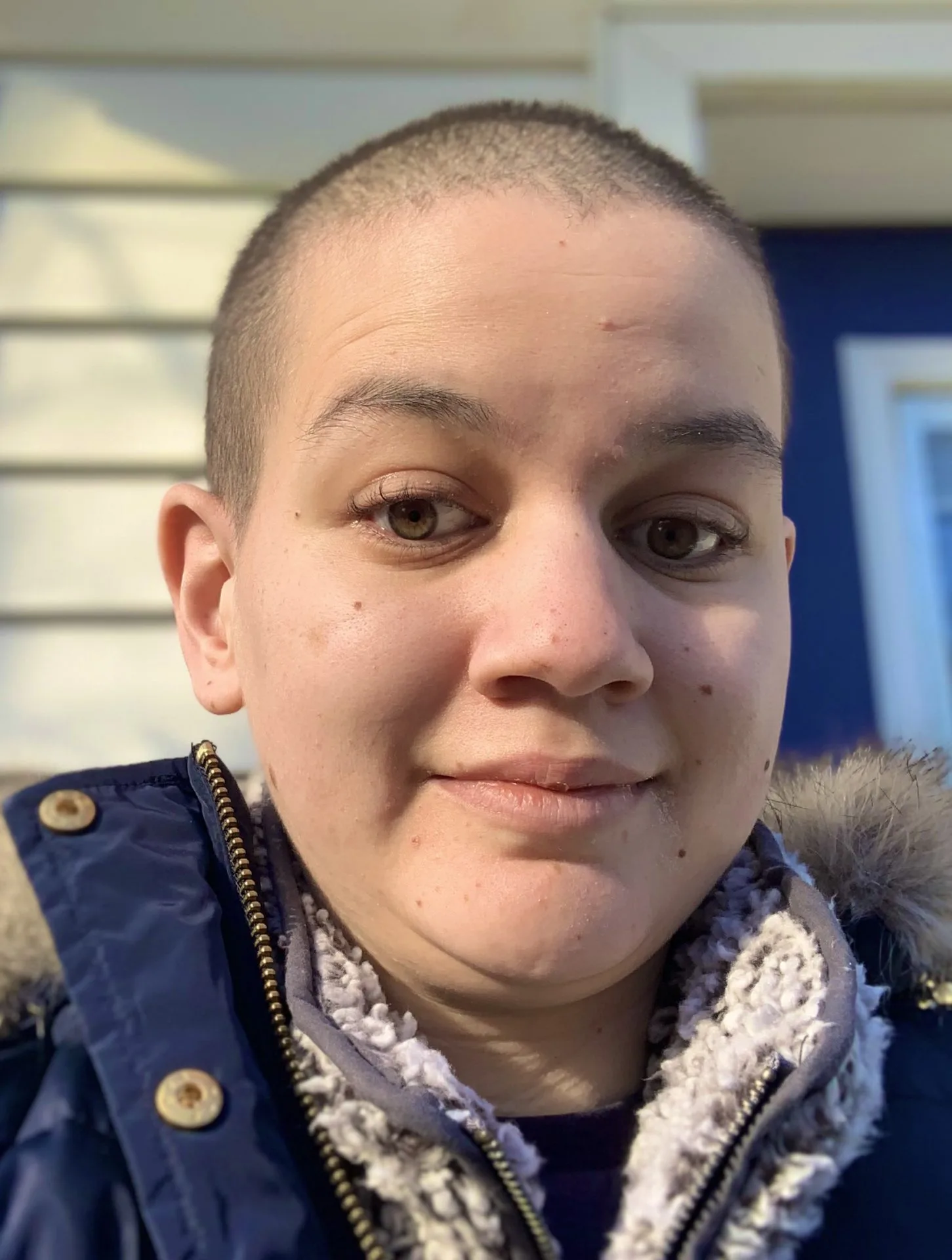 Carrie Fishbane is obsessed with all things comedy and loves to reflect on the impact of comedy on the world. Having spent thousands of hours studying literature, she also writes about the political impact of entertainment and the power movies and TV have to create social change. Hollywood Insider promotes ethics and substance in entertainment, which is exactly in line with Carrie's perspective. Carrie's favorite movies include Jojo Rabbit, Deadpool, and Inception and her favorite shows are Rick and Morty, Crazy Ex-Girlfriend, and The Office.