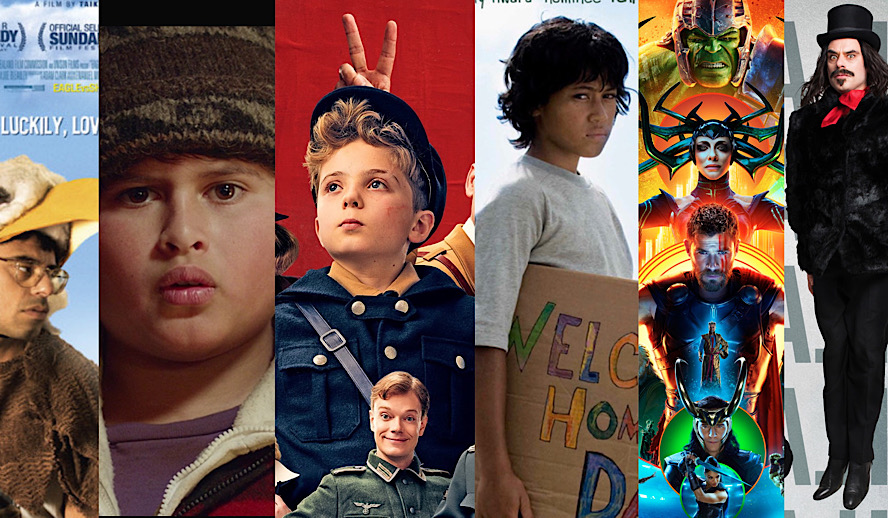 Photo: Taika Waititi Movies
Taika Waititi is a major force in the film industry whose vibrantly humorous approach to acting and directing sets him apart from his peers. He is known for his ability to balance light-hearted comedy and drama, which he mostly does with seamless skill. He has proven adept at directing both indie flicks like 'Boy' and big-budget fare in the Marvel Cinematic Universe, namely 'Thor: Ragnarok'. He is showing no signs of stopping, as he is currently helming 'Thor: Love And Thunder' as well as being on board for an upcoming 'Star Wars' project.
Related article: The Complete List of 2021 Oscar Nominations – Celebrations, Surprises & Snubs | The Show Must Go On
Related article: A Tribute to Taika Waititi: The Rise and Journey of this Multi-Talented Director
Now is a great time to rank his directorial efforts thus far – Taika Waititi Movies
'Jojo Rabbit' (2019).
Waititi's tale of young companionship in Nazi Germany offers well-intentioned but tonally awkward satire.
Waititi's colourful style never sits well with the Nazi Germany setting. The humour often struggles to be funny and when the film enters into a dark territory (and to its credit, it does), the sense of lightness surrounding it creates a feeling of emotional confusion. The film is both a comedy and a drama but it never finds the right balance between the two, unlike the rest of Waititi's films. Also (though this is a pet peeve), the various Anglo/American German accents are more off-putting than funny – Hollywood often struggles to represent foreign countries, especially in comedies (Another film that suffered from this was 'The Death Of Stalin', which contrastingly opted for English-sounding Russian politicians).
'Jojo Rabbit' may be enjoyable for some, especially Waititi completists – it's still got the fun energy you'd expect. However, it misses the mark far more frequently than the following entries. Watch 'The Great Dictator' instead.
Related article: 'Jojo Rabbit' Is An Original Satire Which Shows The Negative Effects Of Propaganda, Fanaticism & Hatred
Related article: Video: 'Jojo Rabbit' – Come Behind The Scenes with an In-Depth Look at Editing and Production Design | Scarlett Johansson, Taika Waititi, Roman Griffin Davis
'Boy' (2010).
'Boy' follows Boy (James Rolleston), a young boy (you guessed it) who lives in his rural New Zealand home parentless with his brother and grandmother until his estranged father returns.
'Boy' firstly succeeds as a comedy. It has a great mixture of classically-Kiwi deadpan humour and absurd scenarios. The child actors sell the witty back-and-forths fantastically well, and Waititi performs the father's ludicrous antics with aplomb. The secret weapon of 'Boy', however, is its earnestness – at its core, it is a moving family story that manages to feel gleefully imaginative and real at the same time. The country setting (Waititi's real hometown) exudes a beautiful sense of authenticity that runs through the landscapes as much as the cast.
Though Waititi's performance as the father is comedically excellent, in some moments its exuberance takes away from the reality of the father-son drama – this is a feature that is greatly improved upon by the casting of Sam Neil in a similar role in 'Hunt For The Wilderpeople'.
Nevertheless, 'Boy' is a touching coming-of-age story distinct for its setting and classic-Waititi charm.
Related article: The Power of Positivity: Ikorodu Bois + Chris Hemsworth + Russo Brothers + Sam Hargrave
Limited Time Offer – FREE Subscription to Hollywood Insider
Click here to read more on Hollywood Insider's vision, values and mission statement here – Media has the responsibility to better our world – Hollywood Insider fully focuses on substance and meaningful entertainment, against gossip and scandal, by combining entertainment, education, and philanthropy. 
Eagle vs Shark (2007).
'Eagle vs Shark' is a quirky romantic comedy about a strange relationship between awkward geeks Jarrod (frequent Waititi collaborator Jermaine Clement) and Lily (Loren Taylor).
'Eagle vs Shark' is an excellent example of how to do deadpan comedy right – each expressionless utterance of absurdity is hilarious. Jermaine Clement and Loren Taylor are both expert comic performers who share brilliant rapport – their strong chemistry sells both the jokes and the romance. Though the film's comedy comes from the quirkiness, the two central characters are recognisably real. Their inflections are ridiculous but Waititi makes sure to never laugh at them, instead making sure that the viewer connects to them emotionally. Like most of Waititi's films, 'Eagle vs Shark' has a sense of heart that elevates it beyond its genre trappings.
'Eagle vs Shark' is a warm indie-gem – a romantic comedy with equal doses of hilarity and warmth.
Related article: Hollywood Insider's CEO Pritan Ambroase: "The Importance of Venice Film Festival as the Protector of Cinema"
Related article: The Masters of Cinema Archives: Hollywood Insider Pays Tribute to 'La Vie En Rose', Exclusive Interview with Director Olivier Dahan
Hunt For The Wilderpeople (2016).
'Hunt For The Wilderpeople' follows Ricky Baker (Julian Dennison), a young foster child who is transferred to a new family in the New Zealand countryside, where his life takes yet another dramatic turn.
The chemistry between Julian Dennison and Sam Neill is infectious. Neil plays Ricky's foster uncle, an amusingly grumpy man who is forced to take his parental responsibilities more seriously after tragedy strikes. Ricky is a very likable protagonist – Dennison plays him with a mixture of humour and reality that shows a maturity beyond his years. 'Hunt' shares the parental themes of 'Boy' and improves upon them narratively – it provides a more engaging story that allows for the heartfelt relationships to be more fully realised.
The tank chase finale may feel overblown to some, but this sense of escalating randomness is also part of the film's quirk. Still, the main reason to watch 'Hunt' is the touching relationship at its centre, and for that, it cannot be recommended enough.
Related article: Taika Waititi's Piki Films For Projects On Indigenous People & Colonization
Related article: 'The Mandalorian' and StageCraft VFX: How LEDs are the New Green Screens
Thor Ragnarok (2017).
'Thor: Ragnarok' is a huge departure from the first two Thor films. It features more fun, more (intentional) silliness, more colour – and Hulk!
'Thor: Ragnarok' is notable for being one of the first MCU films to bring an auteurial touch to the superhero franchise – it's impressive just how much of Waititi's unique sensibility makes it inside the film. As a comedy 'Ragnarok' is entirely successful. The decision to turn Thor (Chris Hemsworth) into an intentionally silly character is a huge reason for his current resurgence in the MCU. The film is at its comedic best when Jeff Goldblum's evil 'Grandmaster' is on-screen.
The gladiator battles and eye-popping visuals make for wondrous entertainment, and Kiwi-creature Korg is a hilarious addition played by Waititi himself. Surprisingly, Waititi is equally at home with the big action scenes as he is with the comedy – the final battle on the bridge is a visually stimulating sequence wonderfully set to the tune of Led Zeppelin's 'Immigrant Song'.
'Thor: Ragnarok''s third-act detour into generic spectacle brings it down slightly as Cate Blanchett's one-dimensionally evil-villain terrorises Asgaard. 'Ragnarok''s far superior, more Waititi-esque middle-section is indeed its main selling point, but it remains immensely enjoyable even in its occasional dips into mediocrity. Bring on 'Thor: Love And Thunder'.
Related article: MUST WATCH – Hollywood Insider's CEO Pritan Ambroase's Love Letter to Black Lives Matter – VIDEO
Subscribe to Hollywood Insider's YouTube Channel, by clicking here. 
What We Do In The Shadows (2014).
'What We Do In The Shadows' is a mockumentary about the daily lives of a group of vampires and the seismic change that occurs when they let a "normal" human into their circle.
'WWDITS' is one of the funniest films of its decade. It uses the mockumentary-format in a manner reminiscent of 'The Office' and 'This Is Spinal Tap' and repurposes it for an unlikely, supernatural genre; horror. This particular mashup gives the film its sense of novelty.
All of Waititi's films are infused with comedy, but this is the only one that fully commits to being a laugh-fest first and foremost. Given that humour is arguably Waititi's main strength, this is part of the reason why 'WWDITS' is his best. Another reason is Jermaine Clement (who co-directs the film)'s incredible performance as Vladislav, the self-proclaimed vampire sex guru.
If you want to see a unique spin on a highly popular comedic format, or are a fan of comedy in general, 'What We Do In The Shadows' is essential viewing and Waititi's best film to date.
'Thor: Love And Thunder' is set to be released in 2022.
Click here to read Hollywood Insider's CEO Pritan Ambroase's love letter to Black Lives Matter, in which he tackles more than just police reform, press freedom and more – click here.
An excerpt from the love letter: Hollywood Insider's CEO/editor-in-chief Pritan Ambroase affirms, "Hollywood Insider fully supports the much-needed Black Lives Matter movement. We are actively, physically and digitally a part of this global movement. We will continue reporting on this major issue of police brutality and legal murders of Black people to hold the system accountable. We will continue reporting on this major issue with kindness and respect to all Black people, as each and every one of them are seen and heard. Just a reminder, that the Black Lives Matter movement is about more than just police brutality and extends into banking, housing, education, medical, infrastructure, etc. We have the space and time for all your stories. We believe in peaceful/non-violent protests and I would like to request the rest of media to focus on 95% of the protests that are peaceful and working effectively with positive changes happening daily. Media has a responsibility to better the world and Hollywood Insider will continue to do so."
Ways to support Black Lives Matter Movement to end systemic racism
– Do you know the hidden messages in 'Call Me By Your Name'? Find out behind the scenes facts in the full commentary and In-depth analysis of the cinematic masterpiece
– A Tribute To The Academy Awards: All Best Actor/Actress Speeches From The Beginning Of Oscars 1929-2019 | From Rami Malek, Leonardo DiCaprio To Denzel Washington, Halle Berry & Beyond | From Olivia Colman, Meryl Streep To Bette Davis & Beyond
– In the 32nd Year Of His Career, Keanu Reeves' Face Continues To Reign After Launching Movies Earning Over $4.3 Billion In Total – "John Wick", "Toy Story 4", "Matrix", And Many More
taika waititi movies, taika waititi movies, taika waititi movies, taika waititi movies, taika waititi movies, taika waititi movies, taika waititi movies, taika waititi movies, taika waititi movies, taika waititi movies, taika waititi movies, taika waititi movies, taika waititi movies, taika waititi movies, taika waititi movies, taika waititi movies, taika waititi movies, taika waititi movies, taika waititi movies, taika waititi movies, taika waititi movies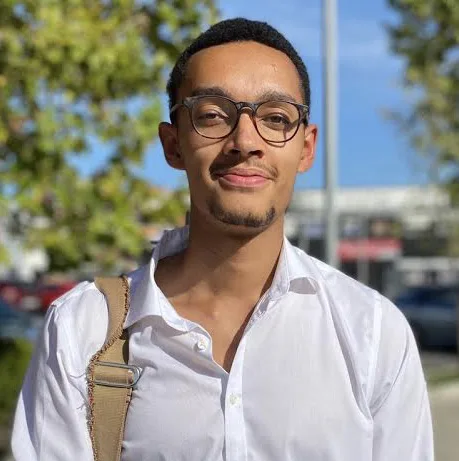 Amhara Chamberlayne is a graduate in English Literature from Warwick University who shares Hollywood Insider's passion for cinema. When he is not watching films he is writing about them. Uninterested in gossip and agenda, Amhara instead believes in sharing his honest individual reaction to cinema. He enjoys the multi-variant reactions films elicit and believes his take is just as valid as others. For Amhara, the joy lies in the exchange of opinions.