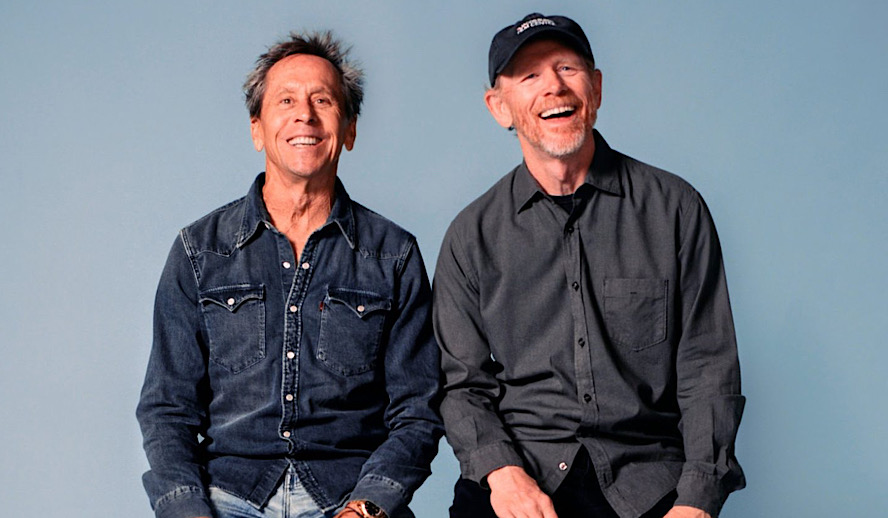 Photo: Impact Creative Systems
In a time when the world has seemingly come to a dramatic halt, countless careers have suffered in the transition to an online workspace- and artists across the globe were not spared in the slightest. Any creative can tell you the lifeline of their career is connection, their moments of collaboration with other brilliant artists that help bring their work to life, and under online circumstances, this can be more than difficult. Impact Creative Systems, founded by Ron Howard and Brian Grazer, is offering a solution in the midst of a COVID-created casualty- The Creative Solution. "[It] is the destination that connects the people who get creative projects made: writers, producers, showrunners, reps, and buyers," their website details. 
Related article: A Tribute to August Wilson: Breath and Life of American Artistry, Writer of 'Ma Rainey's Black Bottom'
Related article: A Tribute to John Logan: The Acclaimed Writer of 'Gladiator', 'The Aviator', 'Penny Dreadful' & Many More
Serving as the middle-man that people often don't think they need, Impact Creative is more than just a stomping ground to hang your hat and wait for someone to pick your idea; They cultivate your creative abilities too. They seek to impact their users with a "wealth of knowledge" that helps them succeed in a business that is seemingly impenetrable by bringing in industry royalty to discuss their fortes. 
Get To Know The CEOs 
If you don't know the names Ron Howard and Brian Grazer, allow me to guide you down memory lane. Ron Howard, actor, director, and producer, has his fingers in some of Hollywood's most infamous pies: He was little Opie on the Andy Griffith Show, the comically gifted narrator on Arrested Development, directed film staples like Apollo 13, A Beautiful Mind, and How The Grinch Stole Christmas. Brian Grazer has produced some of Hollywood's greatest such as Friday Night Lights, The Da Vinci Code, and Cinderella Man. It's clear to see that this duo is an absolute powerhouse in the film industry after their first collaboration over 35 years ago and their work has been widely celebrated. In 1995, they created their production company Imagine Entertainment, which has gone on to help create Arrested Development and other beloved media- even working on the 84th Annual Academy Awards!
Related article: MUST WATCH – Hollywood Insider's CEO Pritan Ambroase's Love Letter to Black Lives Matter – VIDEO
Subscribe to Hollywood Insider's YouTube Channel, by clicking here. 
Step One: The Applications
Imagine Creative Systems was born of Imagine Entertainment's success, once Howard and Grazer developed their "instinct for which stories matter." One of the first steps applicants take in the process of being admitted into the defining group of filmmakers is the question portion, meant to hone in on the specific strengths and weaknesses and find what needs to be finely-tuned if admitted. Users first sign on to a waitlist, the jumping point from where the process moves further, and if accepted into the prestigious program, they enter into the studious, collaborative "Speakers" stage. 
Step Two: The Speakers 
Perhaps one of the largest benefits of having your company run by infamous Hollywood legends is the array of exposure they can bring. The speakers brought in are industry masterminds, with tips and tricks that are genuinely useful after being garnered after years of true experience. Past guests include Issa Rae, JJ Abrams, and other recognizable names that bring a level of credibility that other filmmaking programs cannot always promise. Collaborating with people who have industry experience is a valuable experience to have, especially when someone is given the ability to clear up popular (but disheartening) Hollywood legends and form high-profile contacts. While it might be true that the business is incredibly difficult to break into without throwing a few names around, this program gives these virtually unknown artists a fighting chance. 
Related article: The Power of Positivity: Ikorodu Bois + Chris Hemsworth + Russo Brothers + Sam Hargrave
Limited Time Offer – FREE Subscription to Hollywood Insider
Click here to read more on Hollywood Insider's vision, values and mission statement here – Media has the responsibility to better our world – Hollywood Insider fully focuses on substance and meaningful entertainment, against gossip and scandal, by combining entertainment, education, and philanthropy. 
Step Three: The Pitch 
The elevator pitch. The dreaded presentation. The first time you offer your ideas to the public, vulnerable and spanking-new, can be an extremely taxing process, and even disheartening to younger creatives. Pitch Day at Impact Creative Systems changes all of this and brings an exciting new start to every project that is cultivated in their program. At the end of their processes, after your script has been honed and finalized, program participants are able to pitch their work to staple production companies such as A24 and Universal Studios. The simple act of running your story through so many powerful Hollywood figureheads allows for a comfortable safety net that gives the artist less of a stressful mindset when it comes to pitching.  
Hollywood's Implicit Bias Problem 
There is undoubtedly an issue with finding talent in Hollywood, even today, while top artists enjoy acting as if the entertainment industry is a sparkling utopia that represents every human issue with grace and aplomb. Nepotism runs with a fierce streak, from acting to producing, blossoming talent is crushed under the heel of money-hungry corporate companies, and studios refuse to properly represent minority stories. The global, collaborative nature of Impact Creative Systems offers a seemingly obvious solution to this problem, but Howard and Grazer are genuinely choosing the next steps towards progress. Unafraid to shy away from supporting bold choices ranging from musical stage productions to short horrors, this program boasts an impressive alumni slate that proves supporting stories that don't fit the "norm" often don't come with a devastating risk. 
Related article: A Tribute to Stephen King: The Genius Writer Synonymous with Hollywood Classics
Related article: A Tribute to Oliver Stone: The Oscar-Winning Hollywood Director & Writer
Impact Creative Systems Is The Brighter Future
In a world where art is mutilated into a competition, Impact Creative Systems understands that not everyone can stand on an equal playing field and gives them the opportunity that no one else is willing to provide. It is rare to find a start-up that has a legitimate reputation to uphold the ideals they promote, and Impact Creative Systems is well-worth any up and coming filmmakers time, especially if you're going into screenwriting! The best feature of this program is undoubtedly the ability to pitch storylines about your story, the one that truly lives inside of you, without fear that someone will boil it down and create something "palatable," which is nearly unheard of when working with popular networks. With a notable alumni group, top-notch speakers, and a standout team of CEOs, this creative start-up is surely going to revolutionize the filmmaking business, and hopefully bring around a new century of representation in film. 
Impact creative systems, Impact creative systems, Impact creative systems, Impact creative systems, Impact creative systems, Impact creative systems, Impact creative systems, Impact creative systems, Impact creative systems, Impact creative systems, Impact creative systems, Impact creative systems, Impact creative systems, Impact creative systems, Impact creative systems, Impact creative systems, Impact creative systems, Impact creative systems, Impact creative systems, Impact creative systems, Impact creative systems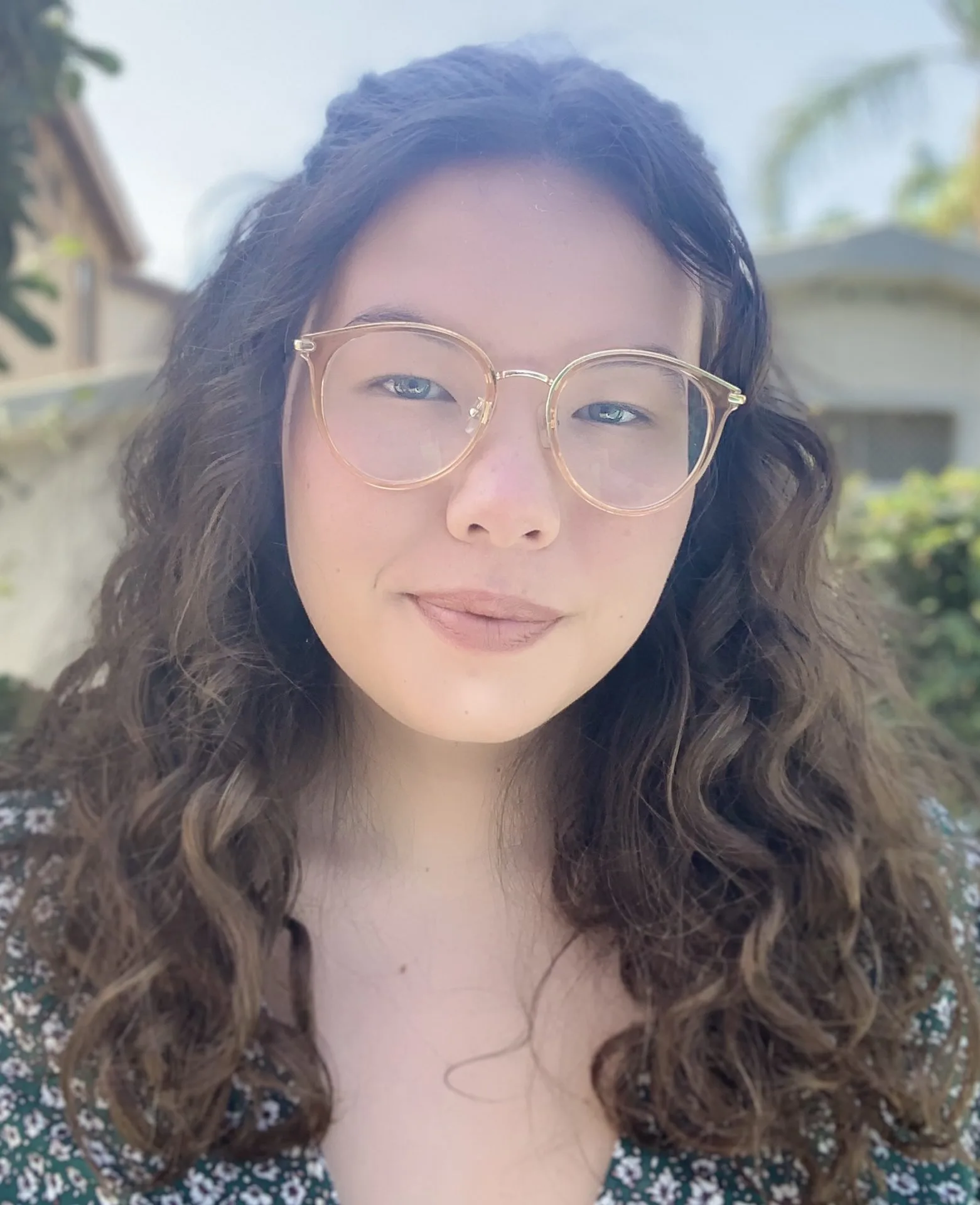 Jordyn McEvoy is an entertainment writer for Hollywood Insider with a passion for asking the tough questions in our industry today. Believing in the quality of information over scandal and rumors, she focuses on giving honestly positive reviews of films that deserve it and highlighting the true Hollywood movers and shakers. Trusting in Hollywood Insider's dedication to unbiased reporting, she wholeheartedly agrees that the media can change the world if utilized correctly.