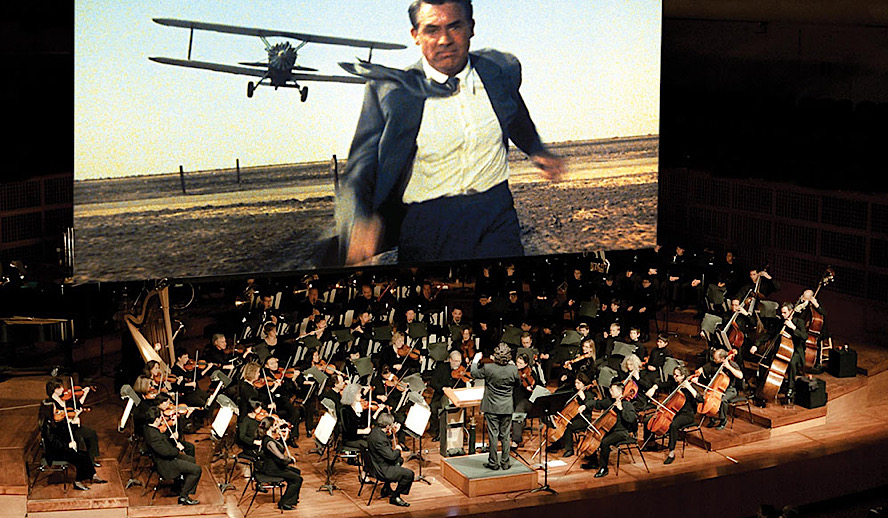 Photo: Film Scores
Film Music Is More Important Than You Think
Music is incredibly important to make a good film stand out as great. Sometimes, it can even redeem a flawed film. Man Of Steel has its problems, but in my opinion, it is hugely elevated by the quality of its music. There is a heavy correlation between my favourite films and favourite scores. But what is good film music, and isn't that extremely subjective? It is, but I like to think that it is evaluable. For me, the best scores create a world that matches, heightens, and deepens the material in any given film. Most of my favourite scores are so because they are inseparable from the original product. The best scores are both essential to the movie and are also listenable as individual pieces of music, like Taxi Driver – the latter is particularly important as I like to listen to film music in my own time.
Related article: Hans Zimmer: The Greatest Film Composer of the Modern Era
Related article: A Tribute to Ennio Morricone – A Legendary Composer & Hollywood Icon
More often than not, films with great scores tend to be good. I think that that is because good filmmakers recognise music as a crucial component to the process rather than simply another piece in the puzzle. For this list, I will be looking at scores rather than soundtracks, so films with great choices of pre-released music like Pulp Fiction unfortunately miss out. The list heavily features current king-of-film composition Hans Zimmer, as well as more classical artists like Ennio Morricone and Bernard Herrmann. I love all the scores mentioned below, and ranking them in any particular order was difficult.
Therefore, the ranking is certainly not clear-cut; many of these films, even those which are honourable mentions, could plausibly be rearranged. This is simply just my current opinion, and a way of drawing attention to what I think are some great examples of outstanding film music.
10 Brilliant Film Scores:
#10 Harry Potter And The Half-Blood Prince (2009), Nicholas Hooper.
The Harry Potter franchise is full of great music, and it has struck a personal chord with me since my childhood. Its sound is a feature that elevates it above a lot of similar franchises. John Williams made an outstanding theme that was at its best in Harry Potter And The Prisoner Of Azkaban, and subsequent composers have built on his work interestingly. It feels strange not to name a John Williams composition as the king, but Harry Potter And The Half-Blood Prince has my favourite Harry Potter score. At their best, the Harry Potter films are creepy horror stories for children, and Hooper's music most compliments this aesthetic. There is a sense of impending doom that reflects the condition of the characters. 'In Noctem' is a startlingly sombre track for this kind of film.
Related article: All 8 Harry Potter Movies, Ranked – Did Your Favourites Make the List?
Related article: The Best Movies of EACH Decade from the 1930s Onwards
'Dumbledore's Farewell' is one of the franchise's most moving musical passages. There is a sense of morbid foreboding throughout which seems to fit the tone of Shakespearean tragedy the film sets out to achieve. Half-Blood Prince is indeed seen by some as the first truly grown-up Harry Potter film (though some argue it is Azkaban), and the music certainly corroborates this opinion for the most part. It is more stripped down than its predecessors, which works for the more intimate story. Even the romantic cues are better than you would expect – the kiss between Harry and Ginny is scored very sweetly. Still, Nicholas Hooper knows the joy Potter can bring and thus retains the sense of magic and fun that it is known for in the midst of his evocations of portent.
#9 The Godfather (1972), Nino Rota.
The Godfather contains an immediately recognisable, classic score. It is classy and romantic, just like the film. The main theme is repeated with various different instruments, which is effective. Each new take fits the mood of the situation. The Sicilian-set guitar rendition is a charming and authentic accompaniment to Michael's trip. The climax's orchestral boom is also incredibly powerful within the context of his character. When it gets operatic towards the end you really feel the emotion of the story, acting, and music equally – it isn't distracting even in its louder moments. Still, it is a gangster movie after all, so there is also a necessary sense of menace underlying all of this – the church baptism scene sounds incredibly sinister.
Related article: The Power of Positivity: Ikorodu Bois + Chris Hemsworth + Russo Brothers + Sam Hargrave
Limited Time Offer – FREE Subscription to Hollywood Insider
Click here to read more on Hollywood Insider's vision, values and mission statement here – Media has the responsibility to better our world – Hollywood Insider fully focuses on substance and meaningful entertainment, against gossip and scandal, by combining entertainment, education, and philanthropy. 
#8 The Dark Knight Rises (2012), Hans Zimmer.
The music in Christopher Nolan's Batman franchise does so much to establish the series' transcendent credibility as good drama beyond its comic book origins. Batman Begins set up some really good themes (and was copied by a number of other films, like Transformers), and The Dark Knight's chaotic, anxiety-inducing score is iconic. I even strongly considered putting the latter on this list too, and only chose not to in order to give credit to the Harry Potter films instead. However, The Dark Knight Rises' music moves me the most. The film's best moments stem in large part from the power of Zimmer's score. 'Why Do We Fall''s rising crescendo is an incredibly rousing companion to Bruce's exit from the Lazarus pit. The climax of 'Despair' is paradoxically very uplifting.
The Dark Knight Rises is less techno-heavy than The Dark Knight and more serious in tone than either of its predecessors. It is slower and lower in pitch and sounds sinister in a way that reflects the film's apocalyptic tone. It is backgrounded by frenetic chants and crowd-like percussion. For me, it is the perfect blend of Batman Begins' sense of heroism and the chaos of The Dark Knight. The way the existing themes are altered reflects the aging, lost superhero at the story's centre, and when those cues return they are incredibly moving. Rises' bombastic climax also trumps those of its predecessors. When it goes, it really soars. Zimmer's music makes the last few action scenes feel incredibly climactic and it is here where he fires on all cylinders. He mixes old and new, soft violins and harsh drums, and to great effect. 'Imagine The Fire' is a particularly great exercise in ratcheting up the ante for an extended period of time.
Related article: Hollywood Insider's CEO Pritan Ambroase: "The Importance of Venice Film Festival as the Protector of Cinema"
Related article: The Masters of Cinema Archives: Hollywood Insider Pays Tribute to 'La Vie En Rose', Exclusive Interview with Director Olivier Dahan
#7 La Dolce Vita (1960), Nino Rota.
Perhaps the most fun score on this list. Like the film, Nino Rota's music is delightfully playful. It feels like a very transportive, otherworldly circus party, and even contains a few circus-related jingles (look out for a rendition of 'Jingle Bells'). The main theme is delightfully dreamy and warm. La Dolce Vita is as sweet to listen to as it is to watch, and feels immediately classic.
#6 Once Upon A Time In The West (1968), Ennio Morricone.
What is it with Italians and good film music? Sergio Leone's swaggering western contains an equally cool score by Ennio Morricone. Harmonica's epic, guitar riff is incredibly iconic, and so simple. Guitar isn't normally the go-to instrument when one thinks of cinematic music but it is used impeccably here. You feel like a superhero when 'Man With A Harmonica' comes on. As well as this, the softer, operatic themes surrounding Claudio Cardinale's Jill are sweet and heartfelt.
Related article: MUST WATCH – Hollywood Insider's CEO Pritan Ambroase's Love Letter to Black Lives Matter – VIDEO
Subscribe to Hollywood Insider's YouTube Channel, by clicking here. 
#5 The Assassination Of Jesse James by the Coward Robert Ford (2007), Nick Cave and Warren Ellis.
Nick Cave's score for Andrew Dominik's quietly powerful western is just that; quietly powerful, and it is an underrated component of an underrated film. It is delightfully simple. Its quiet, piano-led assertive earnestness suits the solemn tone. It sounds like it was created in the 19th-century setting, which is a quality few period films achieve. 'Song For Jesse' is a fantastically dreamy, ethereal, and unusually transportive piece of work for a western. It feels like Cave's most experimental recording on the album (and is so good that it was re-used in Peaky Blinders' first season). 'Song for Bob' is also a genuinely moving conclusion and a perfect complement to the film's tragic climax.
#4 Once Upon A Time In America (1984), Ennio Morricone.
Similarly to my next pick, Ennio Morricone's score for Sergio Leone's gangster epic is a softer counter to an extremely harsh story. Like the film, it has an epic, classical tone, and befits the magnitude of the decade-spanning narrative. It is operatic and grand in a way that cinematic music rarely is these days. It moves well with the time period – it adapts its cues from the 1920s onwards. Much of the film is about memory, and the recurring musical themes have increasing power as they reappear throughout Noodles' life. The flute from 'Cockeye's Song' is particularly iconic and immediately powerful. So much of the music feels incredibly emotional, and whenever music aims for this intensity of feeling, it is easy to feel coerced into being moved. This, however, is not the case in Once Upon A Time in America, which is too good to be dismissed as sentimental even when its attempts to pull at your heartstrings are apparent.
Related article: Brad Pitt's Finest Hour: 'The Assassination Of Jesse James By The Coward Robert Ford'
Related article: 'Killers of the Flower Moon': Scorsese, DiCaprio, De Niro Dropped By Paramount?
#3 Taxi Driver (1976), Bernard Herrmann.
Martin Scorsese's Taxi Driver is an intense and aggressive film on its surface. Beneath that grit though is a compassionate portrayal of a man's internal struggle, which is the element that Bernard Herrmann's score captures best. The smooth, romantic trumpet smoothens the edges of an otherwise harsh story. The sweetly memorable and jazzy main theme will stick with you long after you've watched the film – it is repeated throughout but never gets repetitive. Out of the scores I have listed, it is also probably the most suitable for listening on its own. It sounds almost as pleasant when divorced from the visuals, which is a notable feature. Still, in some moments it erupts into darkness. Like Travis Bickle (Robert De Niro)'s character, the music gives you the sense of something with the occasional charm that is nevertheless falling apart at the seams, and those moments of madness are also effective.       
#2 Inception (2010), Hans Zimmer.
'BWAOOM'. The music in Inception is fantastic. It is immediately recognisable. Almost every popular trailer that has appeared since its release is reminiscent of it. Beyond its iconography though, Zimmer's score also contains some truly transportive music; it is much more than just a fad. The Smiths' Johnny Marr's work is excellent- the moment where his guitar riff kicks in as Saito notices he is dreaming is great. Inception's music is bombastic, yet equally effective in quieter moments. 'Old Souls' is a delightfully oblique composition and feels genuinely dream-like in its strangeness. Though it ends frenetically, '528491' is a shaking piece and works really well during the climax with Fischer.
Related article: Christopher Nolan's 'Inception': The Decade's Greatest Film Excels
Related article: A Tribute to Christopher Nolan & His Muse TIME: 'Inception', 'Interstellar' & 'Tenet'
'Time' is already a classic at this point, having reached over 176,000,000 million Spotify streams – its four-note melody is so simple but still feels so distinct. Speaking of, the way Zimmer draws out a note really suits the disorienting experience of watching Inception. It is perplexing enough that you can fall asleep to it yet still bombastic enough to stir you. When seen on a big screen it is incredibly overpowering and in a good way. Most of all, it sounds original- it doesn't remind me of anything else, at least before its release. For me, it is the recent score that most clearly changed the way film music is made, and I, therefore, don't think it is an overstatement to call it the most influential score of the decade. Still, Zimmer made another composition that may just be even better.
#1 Interstellar (2014), Hans Zimmer.
Hans Zimmer's score for Interstellar is an extremely heartfelt piece of music. Though it is quieter than most of his work, when Interstellar's score erupts it provides some of the most shaking moments I have witnessed on film. The grand crescendo of 'Stay' during Cooper's departure is incredibly moving. Interstellar also represents an exciting change of sound for Zimmer. It isn't as percussive or as electronic as The Dark Knight or Inception which is a welcome change of pace. The simple piano is effective, and the booming organ helps create an otherworldly sound. The latter provides key moments of bombast as is the case during the awesome 'Mountains' sequence. As with any good science-fiction film, Interstellar's music is transportive.
Related article: Top 10 Best Gangster Movies, Ranked, from 'Scarface' to 'The Godfather'
Related article:  Oscar Snubs: The Top 10 Actors Ignored By Oscars for Best Actor & Best Actress Awards
Like its visual style, the film is pleasantly reminiscent of 2001: A Space Odyssey. The distant, echoing sounds make you feel far away in the same way that the film's space-bound pilot, Cooper, is. Zimmer incorporates more real-life sounds here; wind and rain can often be heard in the background to provide further immersive detail. Interstellar may not be the best film Zimmer has scored, but with it he produced an undeniably brilliant piece of music. Though Inception has perhaps had more impact on pop culture, I think Interstellar may just be Zimmer's best work – and my favourite film score.
Honorable mentions:
The Dark Knight (2008), Hans Zimmer, James Newton Howard.

Vertigo (1958), Bernard Herrmann.

Tenet (2020), Ludwig Göransson.

Blade Runner (1982), Vangelis.

Harry Potter And The Prisoner Of Azkaban (2004), John Williams.

Blade Runner 2049 (2017), Hans Zimmer, Benjamin Wallfisch.

Man Of Steel (2013), Hans Zimmer, Junkie XL.

The Social Network (2011), Trent Resnor, Atticus Ross.

The Lord Of The Rings: The Fellowship Of The Ring (2001), Howard Shore.

Dunkirk (2017), Hans Zimmer.

Under The Skin (2013), Mica Levi.

Fargo (1996), Carter Burwell.

Moonlight (2016), Nicholas Britell.

The Proposition (2005), Nick Cave.

Drive (2011), Cliff Martinez.

Only God Forgives (2013), Cliff Martinez.

The Neon Demon (2016), Cliff Martinez.

You Were Never Really Here (2017), Jonny Greenwood.

Phantom Thread (2017), Jonny Greenwood.

Harry Potter And The Deathly Hallows Part 2 (2011), Alexandre Desplat.

Suspiria (1977), Goblin.

Batman vs Superman (2016), Hans Zimmer, Junkie XL.

Ex Machina (2014), Ben Salisbury, Geoff Barrow.

Star Wars: Revenge Of The Sith (2005), John Williams.

Sicario (2015), Jòhan Jòhansson

American Beauty (1999), Thomas Newman.
Click here to read Hollywood Insider's CEO Pritan Ambroase's love letter to Black Lives Matter, in which he tackles more than just police reform, press freedom and more – click here.
An excerpt from the love letter: Hollywood Insider's CEO/editor-in-chief Pritan Ambroase affirms, "Hollywood Insider fully supports the much-needed Black Lives Matter movement. We are actively, physically and digitally a part of this global movement. We will continue reporting on this major issue of police brutality and legal murders of Black people to hold the system accountable. We will continue reporting on this major issue with kindness and respect to all Black people, as each and every one of them are seen and heard. Just a reminder, that the Black Lives Matter movement is about more than just police brutality and extends into banking, housing, education, medical, infrastructure, etc. We have the space and time for all your stories. We believe in peaceful/non-violent protests and I would like to request the rest of media to focus on 95% of the protests that are peaceful and working effectively with positive changes happening daily. Media has a responsibility to better the world and Hollywood Insider will continue to do so."
Vote with a conscience – Register to Vote – Your vote saves lives and ends systemic racism
Ways to support Black Lives Matter Movement to end systemic racism
– Do you know the hidden messages in 'Call Me By Your Name'? Find out behind the scenes facts in the full commentary and In-depth analysis of the cinematic masterpiece
– A Tribute To The Academy Awards: All Best Actor/Actress Speeches From The Beginning Of Oscars 1929-2019 | From Rami Malek, Leonardo DiCaprio To Denzel Washington, Halle Berry & Beyond | From Olivia Colman, Meryl Streep To Bette Davis & Beyond
– In the 32nd Year Of His Career, Keanu Reeves' Face Continues To Reign After Launching Movies Earning Over $4.3 Billion In Total – "John Wick", "Toy Story 4", "Matrix", And Many More
film scores, film scores, film scores, film scores, film scores, film scores, film scores, film scores, film scores, film scores, film scores, film scores, film scores, film scores, film scores, film scores, film scores, film scores, film scores, film scores, film scores, film scores, film scores, film scores, film scores, film scores, film scores, film scores, film scores, film scores, film scores, film scores, film scores, film scores, film scores, film scores, film scores, film scores, film scores, film scores, film scores, film scores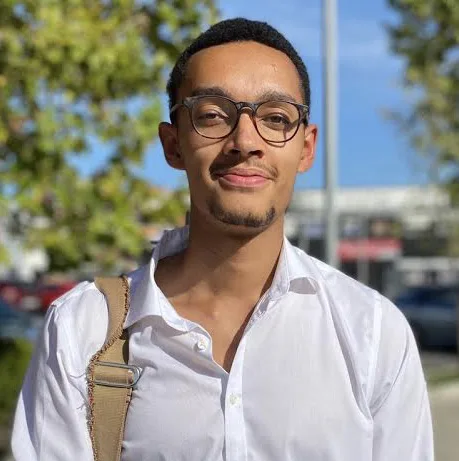 Amhara Chamberlayne is a graduate in English Literature from Warwick University who shares Hollywood Insider's passion for cinema. When he is not watching films he is writing about them. Uninterested in gossip and agenda, Amhara instead believes in sharing his honest individual reaction to cinema. He enjoys the multi-variant reactions films elicit and believes his take is just as valid as others. For Amhara, the joy lies in the exchange of opinions.