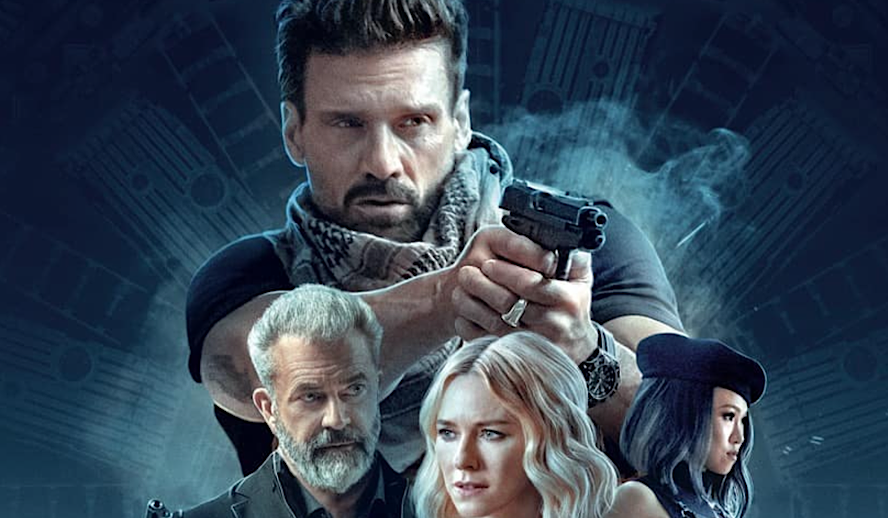 Photo: 'Boss Level'/Hulu
Directed by Joe Carnahan, 'Boss Level' follows the retired special forces soldier's life, Roy Pulver, portrayed by Frank Grillo. He is targeted and murdered by unknown hitmen causing a time loop where Pulver is set to relive the day he is murdered repeatedly. With every day Pulver relives, he is murdered by professional assassins; from a Chinese woman with a sword, German bald men, Latinas in a minivan, a hillbilly with a tow truck, a dwarf with a sticky bomb, or even a replica of Pulver himself; each day he is hunted by this strange but canny crew of killers without knowing why.
With over 200 attempts of trying to figure out the truth of who and why he is being targeted, all while learning how to replicate his days with improvements; his ex-wife and scientist Jemma Wells portrayed by Naomi Watts, and the suspicious Colonel Clive Ventor portrayed by Mel Gibson might have something to do with Pulver's never-ending death. 
Related article: Golden Globes 2021: All the Joyful Winners, Exciting Details and Emotional Speeches | Read the Whole Story
Related article: 20 Incredible Female-Led Science Fiction Movies With Stellar Female Characters | Women's History Month
'Boss Level' = 'Groundhog Day' Mixed With Action and Sci-Fi
For the past few years, filmmakers have been in majority favor of creating their versions of storylines consisting of flawed main characters revisiting days of their past with films such as 'Happy Death Day,' 'Edge of Tomorrow,' 'The Endless,' 'Palm Springs,' or 'Russian Doll;' reliving days that have already occurred seems to be a popular subject. For some time loops, the story is purposefully created to bring suspense or horror to audiences with the fear of never escaping a murderer or an inevitable death most depicted in the 'Happy Death Day' films. Although, other time loop films are for the purpose of the flawed main character to fix or learn from a past experience in order to better themselves or, in some cases, "save the world from doom" most depicted in 'Edge of Tomorrow.' 
Time loops and time travel have been around for the majority of the existence of filmmaking. Still, the idea took off in American filmmaking with Harold Ramis' 1993 comedy 'Groundhog Day' starring Bill Murray ('Lost in Translation'), Andie MacDowell ('Sex, Lies, and Videotape'), and more. Murray's character, Phil, is a flawed weatherman who is set to relive a day to find self-evaluation within himself to change who he is for the better. A take on Ebenezer Scrooge's self-evaluation and discovery in 'A Christmas Carol' but without the visits from past, present, and future mentor ghostly figures. 'Boss Level' is a comedic take on the time loop idea and self-discovery but with over-the-top violence and the addition of science fiction. 
Related article: MUST WATCH – Hollywood Insider's CEO Pritan Ambroase's Love Letter to Black Lives Matter – VIDEO
Subscribe to Hollywood Insider's YouTube Channel, by clicking here. 
At no point did the comedy feel over-done simply because Grillo's performance was worthwhile. As Pulver is pulling out his teeth in the diner's bathroom while a technology nerd watches in disbelief and horror, he remarks about how the tooth will "grow back." Or the moment in which he finds out the Latina hitwoman who had been killing him day-in day-out had been doing it with Adolf Hitler's gun, he remarks in disgust and murders her for "the jews." I could recall an abundance of scenes of Pulver's comedy that quite miraculously made me laugh out loud in real life. Yes, I honestly did "lol." 
You Will Love or You Will Hate
With a smaller inventory of directing works than most, Joe Carnahan's previous works include thrillers such as 'Narc' or 'The Grey,' both films that are heavily targeted towards dramatics, emotion, and raw acting portrayals. Carnahan's more action-oriented films include 'The A-Team,' or 'Smokin' Aces,' both films that stylistically connect with his directing style for 'Boss Level' with the action, comedy, and adventure. 
For Frank Grillo, the role of Roy Pulver was a great chance to exemplify his experience in action films and showcase his comedic skills, which were considerably great. For Grillo, filmmakers find his appearance best fit for supporting roles in films such as in 'Captain America: The Winter Soldier.' But, for me, I know Grillo best from 'The Purge' sequels as the cunning and talented hitman who fights against those designing the haunting night of stealing, murdering, and torture. The most exemplifying film that has gained him attention from critics was Jing Wu's 'Wolf Warrior 2,' which is not spoken amongst the American general public, which is a missed opportunity for Grillo to show his talents.
Related article: The Power of Positivity: Ikorodu Bois + Chris Hemsworth + Russo Brothers + Sam Hargrave
Limited Time Offer – FREE Subscription to Hollywood Insider
Click here to read more on Hollywood Insider's vision, values and mission statement here – Media has the responsibility to better our world – Hollywood Insider fully focuses on substance and meaningful entertainment, against gossip and scandal, by combining entertainment, education, and philanthropy. 
Truly, Grillo is an underrated action actor but more so an underrated actor in general, and I think we are missing opportunities to see him in dramas, romances, etc. There are moments in 'Boss Level' where this fatherly, gentle side of Grillo comes out, and to calmly say, his acting performance left me with a puppy-eyed face as he gently comforts and adores his son, Joe, portrayed by Rio Grillo. This hint on a comedic take for 'Boss Level' is a start in showing the audience, and I hope filmmakers see Grillo's potential and take a chance with him as he has proved himself to be a strong actor already. 
While the storyline fades in and out from time to time in the film, Grillo does a great job playing the comedic father and ex-soldier. For Naomi Watts, the role feels a bit out of place for her usual take on acting. While still good, it just does not feel like "home" for Watts and more so a casual acting job to have some fun with rather than taken seriously. Mel Gibson, while not a top choice for the general public with his political beliefs, racism, and antisemitism, does his job at portraying the role as he should, which even comes off as comedic as his character speaks on his distaste for race and liberals. For consideration, it might have made a more impactful choice to cast Liam Neeson, an actor Carnahan has worked with over the years, to cast as Colonel Clive Ventor.
In 'Boss Level' itself, Pulver's son notes that he is like Liam Neeson's character in the 'Taken' series because of his intelligence in murdering murderers. This choice might have offered the film a strength that lacked in being taken seriously rather than a film you might watch from time to time for a space filler. With Grillo's strong performance, the film itself is a win, in my opinion, but it could have been just that much better had he had the same strength coming from the opposing force. 
Related article: Hollywood Insider's CEO Pritan Ambroase: "The Importance of Venice Film Festival as the Protector of Cinema"
Related article: The Masters of Cinema Archives: Hollywood Insider Pays Tribute to 'La Vie En Rose', Exclusive Interview with Director Olivier Dahan
Overall, I enjoyed watching 'Boss Level,' even though it was primarily due to Frank Grillo's fantastic performance. Truthfully, I adore this man and what he brings to the screen with comedic timing and physicality when performing fighting scenes. Grillo held his end of the bargain with the hostile forces that were the casting choices for the opposing forces, if not holding up 'Boss Level' entirely to make it worth the consideration I would even be giving it. While the ending of the film had me rewinding to see if I had blinked for too long because I am dumbfounded that it had ended that way, to begin with, Grillo's performance still makes me give props to the film. I would more than likely watch it again to experience his comedy. 
Where To Watch 'Boss Level'
While there was an initial release for limited screening on February 11, 2020, 'Boss Level' releases for streaming in Iceland and the USA on March 5, 2021, available for watching through the streaming platform HULU. 
Where To Find The Stars
In the process of post-production, Joe Carnahan can next be seen as the director for 2021's 'Cop Shop,' starring Frank Grillo, Gerard Butler, Toby Huss, and more. As said on IMDb about 'Cop Shop,' "A small-town police station becomes the unlikely battleground between a professional hitman, a smart female rookie cop, and a double-crossing conman who seeks refuge behind bars with no place left to run."
Related article: Our Childhood Revived By 'Tom & Jerry': Fun For Kids, But A Mixed Bag For Fans And Older Audiences
Related article: 'Cherry': Tom Holland And 'Avengers: Endgame' Directors Russo Brothers Unite For Serious Drama Genre
Releasing on March 12, 2021, Frank Gillo can next be seen in Edward Drake's 'Cosmic Sin,' alongside Bruce Willis, Brandon Thomas Lee, and more. As said on IMDb about 'Cosmic Sin,' "Seven rogue soldiers launch a preemptive strike against a newly discovered alien civilization in the hopes of ending an interstellar war before it starts."
Expected in 2021, Frank Gillo and Naomi Watts can next be seen in James DeMonaco's 'Once Upon a Time in Staten Island,' alongside Bobby Cannavale, and more. As said on IMDb about 'Once Upon a Time in Staten Island,' "Plot unknown. Described as a coming of age family drama set in the summer of 1982 on Staten Island, New York."
Also expected in 2021, Mel Gibson can next be seen in Tim Kirkby's 'Last Looks,' alongside Morena Baccarin, Charlie Hunnam, and more. As said on IMDb about 'Last Looks,' "A disgraced ex-cop seeks solace by moving to the woods, but his quiet life comes to an end when a private eye recruits him to investigate a murder." In the process of post-production, Mel Gibson can also be seen in Mark Neveldine's 'Panama,' alongside Cole Hauser, Charlie Weber, and more. As said on IMDb about 'Panama,' "An ex-marine is hired by a defense contractor to travel to Panama to complete an arms deal. In the process, he becomes involved with the U.S. invasion of Panama, and learns an important lesson about the true nature of political power."
Expected in 2022, Naomi Watts can be seen in Michal Englert and Malgorzata Szumowska's 'Infinite Storm,' alongside Billy Howle, Sophie Okonedo, and more. As said on IMDb about "Follow one woman's journey for self-discovery and turns into a harrowing tale of survival."
Click here to read Hollywood Insider's CEO Pritan Ambroase's love letter to Black Lives Matter, in which he tackles more than just police reform, press freedom and more – click here.
An excerpt from the love letter: Hollywood Insider's CEO/editor-in-chief Pritan Ambroase affirms, "Hollywood Insider fully supports the much-needed Black Lives Matter movement. We are actively, physically and digitally a part of this global movement. We will continue reporting on this major issue of police brutality and legal murders of Black people to hold the system accountable. We will continue reporting on this major issue with kindness and respect to all Black people, as each and every one of them are seen and heard. Just a reminder, that the Black Lives Matter movement is about more than just police brutality and extends into banking, housing, education, medical, infrastructure, etc. We have the space and time for all your stories. We believe in peaceful/non-violent protests and I would like to request the rest of media to focus on 95% of the protests that are peaceful and working effectively with positive changes happening daily. Media has a responsibility to better the world and Hollywood Insider will continue to do so."
Ways to support Black Lives Matter Movement to end systemic racism
More Interesting Stories From Hollywood Insider
– Want GUARANTEED SUCCESS? Remove these ten words from your vocabulary| Transform your life INSTANTLY
– Compilation: All James Bond 007 Opening Sequences From 1962 Sean Connery to Daniel Craig
– Do you know the hidden messages in 'Call Me By Your Name'? Find out behind the scenes facts in the full commentary and In-depth analysis of the cinematic masterpiece
– A Tribute To The Academy Awards: All Best Actor/Actress Speeches From The Beginning Of Oscars 1929-2019 | From Rami Malek, Leonardo DiCaprio To Denzel Washington, Halle Berry & Beyond | From Olivia Colman, Meryl Streep To Bette Davis & Beyond
– In the 32nd Year Of His Career, Keanu Reeves' Face Continues To Reign After Launching Movies Earning Over $4.3 Billion In Total – "John Wick", "Toy Story 4", "Matrix", And Many More
boss level, boss level, boss level, boss level, boss level, boss level, boss level, boss level, boss level, boss level, boss level, boss level, boss level, boss level, boss level, boss level, boss level, boss level, boss level, boss level, boss level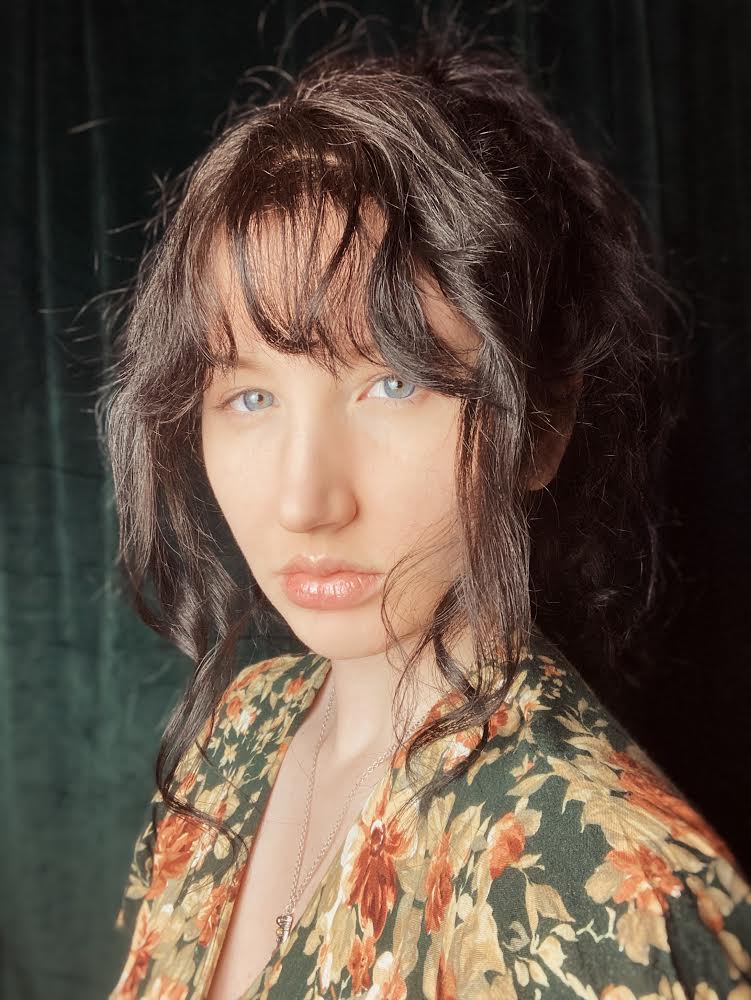 Isabella Brownlee is an experienced writer, video editor and filmmaker. She is currently a writer for Hollywood Insider, focusing on detailed and thought-provoking film reviews and articles discussing truth and impact in the film industry. Driven by self-awareness and unique perspectives, she takes utmost pride in providing others with emotionally impacted knowledge about the film industry. As a writer, her main goal is to connect with the audience and those who find themselves in the back of the bleachers unknown to anyone but beautifully aware of the world. In addition to her primary job functions, Isabella creates and edits videos/films personally and professionally. Aligning with Hollywood Insider's mission of sharing impactful and influential content, Isabella hopes to enrich her readers with positivity and truth.