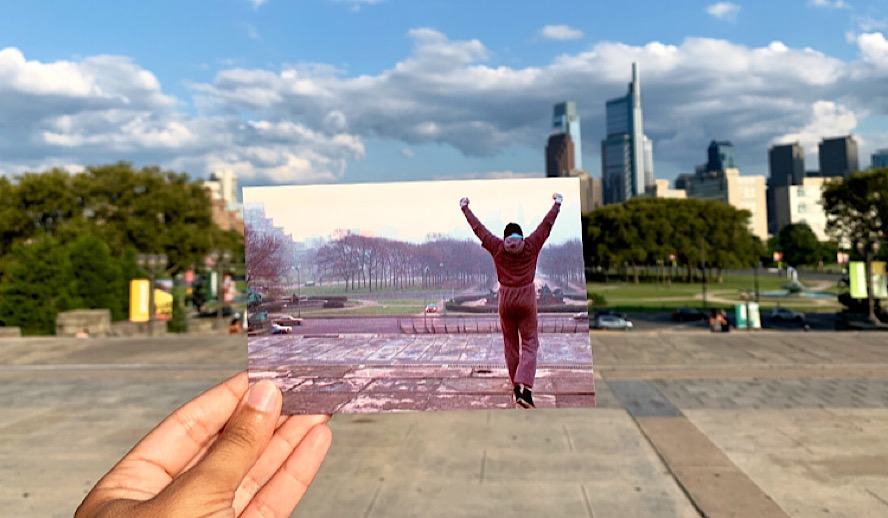 Video Version of this Article
Photo/Video: Movie Filming Locations/Andrea David/Hollywood Insider YouTube Channel
 To paraphrase Mark Twain's famous opening line, there comes a time in every rightly constructed person's life when they get a raging desire to get in a car and drive through the country. In the strange present days of self-confinement, having "a wheel in your hand and four on the road" is becoming a need. While this is not the best time for road adventures, once the pandemic ends, the influx of people rushing to their cars and heading out on the highway seems inevitable.
Related article: The Complete List of 2021 Oscar Nominations – Celebrations, Surprises & Snubs | The Show Must Go On
Related article: Worst Oscar Snubs: The Academy Awards Failed By Ignoring These Great Movies and Performances
If you enjoy the road and fancy yourself a movie buff, you probably know that when it comes to it, no country has more magic to offer than the USA, and nowhere has the road culture seemed more attractive than in American Cinema. Every US state has its own movie landmarks and locations, some of them have grown into cherished sites of local culture and tourism. So as a fantasy prequel for the future "new normal" and the time when we might actually be able to "put four on the road", here is a map of a 3,750 mile, 70-hour cross-country road trip, directing you through 14 important landmarks of the American Cinema.
As a forewarning, this East-to-West journey will intentionally skip some of the most beaten paths and locations like in Manhattan, D.C., Vegas, and L.A. – not to be a hipster about it but does anyone really need a separate guide on how to reach the White House or the Griffiths Observatory?     
Important Movie Landmarks and Filming Locations
 Cape Forchu, Nova Scotia – 'The Lighthouse' 
While not on US territory, the 32-day shoot of the Willem Dafoe and Robert Pattinson film 'The Lighthouse' took place in the southernmost part of Nova Scotia – just a 2-hour sailing distance from the shores of Maine. A full-scale, working lighthouse was built by the crew under circumstances that were no less unforgiving in real life than they appeared in the film – the desolate landscape and relentless wind didn't make it an easy task to shoot this black & white movie.
Related article: MUST WATCH – Hollywood Insider's CEO Pritan Ambroase's Love Letter to Black Lives Matter – VIDEO
Subscribe to Hollywood Insider's YouTube Channel, by clicking here. 
Manchester-by-the-Sea, MA, – 'Manchester by the Sea' 
This Matt Damon-produced movie was nominated for 5 Golden Globes and although it's set in a place that is neither spectacular nor glamorous – working-class fishing neighborhoods along Massachusetts' North Shore – it definitely captured the quaint, close-knit community life of classic New England coastal towns together with their traditions and their accents.
Although the town is only seven square miles, it has more than 10 miles of shore with beaches and spots for commercial fishing. One of the town's most visited spots is the "Singing Beach," named for the sound the sand makes when people walk across it.
World's Fair Towers, NY – 'Men in Black II'
One of the most prominent relics of the 1964 World's Fair were its observation towers, which, while operational, provided a perspective of the Queens borough that remains unmatched to this day. But to NYC millennials, they were just two weird, rusting monuments to the brutalist/modernist architecture of the space age. But after "Men in Black II" it suddenly made total sense to everyone – of course, these couldn't have been anything but disguised flying saucers because, as Agent K justly notes, "Why else hold it in Queens?"
Related article: The Power of Positivity: Ikorodu Bois + Chris Hemsworth + Russo Brothers + Sam Hargrave
Limited Time Offer – FREE Subscription to Hollywood Insider
Click here to read more on Hollywood Insider's vision, values and mission statement here – Media has the responsibility to better our world – Hollywood Insider fully focuses on substance and meaningful entertainment, against gossip and scandal, by combining entertainment, education, and philanthropy. 
Satin Dolls Strip Club, NJ – 'The Sopranos'
"Bada Bing!", the main headquarters of the Jersey "glorified crew", really does exist in Jersey, only the name of the original gentlemen's club is "Satin Dolls". Occasionally, when watching, you can even see the neon "Satin Dolls" logo on an interior wall of the place. The club boasts that some of the girls that dance at the club are the same girls that were filmed in the series, but there is one major deviation – NJ State Law prohibits nude dancing in establishments that sell alcohol, so the topless dancing, which serves as the background to at least 15 key scenes and happenings, would have been impossible in the real world.
Rocky Steps and Statue, PA – 'Rocky'
The training montage of Rocky where he is running up and down the 72 stone steps in front of the Philadelphia Museum of Art has become one of the most celebrated metaphors of resilience and of an underdog rising up to the challenge, but many people do not know that it was also one of the first uses of the Steadicam in a major film, as the operator climbed the steps together with Rocky while filming the sequence.
Nowadays, the steps and the statue have become one of the city's main attractions, and thousands of tourists recreate the steps every month, as the city was forever immortalized with Sylvester Stallone's tale of one aspiring boxer.
Related article: Hollywood Insider's CEO Pritan Ambroase: "The Importance of Venice Film Festival as the Protector of Cinema"
Related article: The Masters of Cinema Archives: Hollywood Insider Pays Tribute to 'La Vie En Rose', Exclusive Interview with Director Olivier Dahan
Ohio State Reformatory, OH – 'Shawshank Redemption'
"After years of loving it, get busy living it" – reads the Ohio State Reformatory promotional website and it's hard to say whether that line should excite you or give you the creeps, or both. In any case, "Hollywood's Favorite Prison" is open for anyone who wants to recreate moments from the iconic film. You can also "do time" in the Shawshank Museum and meet a guide who has actually done time in that very prison. It's also very possible that, surrounded by the grim prison walls, you'll discover that hope is a really good thing, maybe the best of things.     
Fort Knox, KY – 'Goldfinger' 
The 1964 Sean Connery entry "Goldfinger" is, per the critical consensus, the best James Bond film ever made. Some of its crucial scenes where Goldfinger tries to attack the gold reserves and bring chaos to world financial markets while greatly increasing the value of his personal gold supplies (basically making a r/wallstreetbets move of the 60s), is filmed in Kentucky.
The permission to film the scene of Pussy Galore's Flying Circus flying over Fort Knox and spraying gas over its guards was not easily obtained and, if not for producer Cubby Broccoli's connections with the Kennedys, the iconic scene wouldn't have happened at all.
Related article: Remembering Sean Connery: A Tribute to a Legend Who Launched the James Bond Franchise
Related article: Video: Every James Bond Kiss From 1962 to 2020 | All Bond Girls List | Sean Connery to Daniel Craig
Various locations in Memphis, TN – 'Mystery Train'
When Jim Jarmusch was driving around without direction in Memphis, scouting for a possible location for the movie, he was instantly fascinated by the intersection of a non-functioning train station, the Arcade Restaurant, and the abandoned Arcade Hotel. The haunted environment of the crossroads added the phantasmal feel common to all three stories presented in the film.
Jarmusch himself once said that above all, the film was about different cultures interacting with each other and about making a pilgrimage to the birthplace of a certain culture. While the Arcade Hotel is no more, the Arcade Restaurant, which is showcased in the middle of the movie, is very much up and running, and could serve as a great stopping point for any movie pilgrim. 
St. Louis Cemetery No. 1, LA – 'Easy Rider'
This French Quarter cemetery is owned by the Catholic Church and, needless to say, the scene in which Peter Fonda and Dennis Hopper drop acid with two prostitutes, experience a bad trip, and engage in drug-induced sexual activities were filmed without any permission and caused a scandal after the movie got released. Nowadays, the cemetery is a for-profit venture as it gathers mandatory entrance fees from everyone who wants to check it out. Apart from the "Easy Rider" sequence, the cemetery has other great stories to tell and is the final resting place for an array of historical figures. Also, it apparently is the future resting place for Nicholas Cage, who constructed a pyramid crypt for himself, for when the time comes.     
Related article: A Tribute to Sofia Coppola: The Multi-Award Winning Writer and Director | Oscar Winner
Related article: Everything We Know About the Marvel Phase 4 – Disney+ & Return to Cinema | After 'WandaVision', What's Next?
The Texas Chainsaw House in Kingsland, TX – 'The Texas Chainsaw Massacre'
The Texas Chainsaw Massacre is undoubtedly one of the most influential horror movies ever made. Its documentary-like filming style and intense tone make it powerful even today, and no wonder that the house in which Tobe Hooper's filmed his classic has become one of horror's most iconic locations.
The white, Victorian house that introduced the world to Leatherface is located in Kingsland, an hour's drive from Austin. Prior to filming, it was a normal single-family home. Today, it is home to the Grand Central Café, a southern-style restaurant, open to the public – you can actually dine safely there, without having to fear that you yourself might end up on the menu..
White Sands National Park, NM – 'Star Wars', 'Jarhead', 'The Mule' 
Around 25 major movies have been filmed in this New Mexico national park, as its rolling, bright, white sand dunes have set the scene for westerns, science fiction, and apocalyptic films for more than 50 years. This incredible natural wonder creates an otherworldly expanse straight out of Star Wars, some parts of which were also filmed here, as were scenes from "Book of Eli", "Transformers 2", and many other big-budget films. The location is so out-of-this-world that even David Bowie graced it with his alien presence when filming "The Man Who Fell to Earth". 
Related article: Everything We Know About 'House of Gucci': Lady Gaga, Adam Driver, Jared Leto, Al Pacino, Ridley Scott
Related article: 'Space Jam: A New Legacy': The Sequel Features NBA Royalty and Cinema Superstars
The Pioneer Saloon, NV – 'Fallout: New Vegas'
This world-famous Nevada tavern is a very special place in the surrounding cultural ecosystem. It was here that Clark Gable awaited word of the fate of his beautiful wife, Carole Lombard. The crash site is actually not too far from the bar, located on the nearby Mt. Potosi, where the plane she was in crashed, killing all aboard in January of 1942. Cigarette burns can still be seen on the wood of the bar table at which he awaited the terrible news.
In addition to starring in several movies, the Saloon is of quintessential importance in the cult game Fallout: New Vegas, which starts when you, the protagonist, awaken in the Saloon. Naturally, lots of Fallout memorabilia and souvenirs can be found and bought here and it's the perfect start for a pilgrimage to the game's real-life locations in Nevada.
Dunder Mifflin Office, CA – 'The Office'  
Los Angeles has been immortalized so many times in movies and television that there's always something vaguely familiar when you walk or drive through its neighborhoods. Some of the streets and buildings you pass by have been portrayed in so many movies that it can really feel like you're on this huge film set, instead of a city.
But you also meet several landmarks that you probably wouldn't even suspect you would find here – Like the Dunder Mifflin Paper Company building, which on the contrary of popular thought, is not located in Scranton, PA but in San Fernando Valley, LA, and that probably gives the idea of how versatile movie and TV industry really is with its locations.
Related article: Video | The Artist Evolves: All Leonardo DiCaprio Roles & Performances, 1980s to 2020 Filmography
Related article: Video: The Evolution Of Johnny Depp Filmography – All His Roles & Performances From 1984 to 2021
Mulholland Drive, CA – 'Mulholland Drive'
It was by no accident that David Lynch named his famous seductive and scary vision of Los Angeles after this twisted 40-mile road –  the name alone conjures up images of mansions, celebrities, and stunning views of the city. But besides the glamour and beautiful scenery, driving this road at night can definitely awaken the ominous feeling so familiar from the Lynch masterpiece. With some of LA's most pricey private properties and futuristic design mansions on one side and the raw wilderness on the other, it can sometimes feel as if you are crossing the border between artificial and natural worlds – a flirtation which is so deeply explored in the movie.  
Mulholland Drive starts in the Hollywood Hills and meanders through the Santa Monica Mountains before turning into Mulholland Highway – which is dubbed as the deadliest road in Southern California being a favorite spot for thrill-seekers looking to race along the winding and twisting road at breakneck speeds. The result has been deadly and the number of car accidents on this section of Mulholland is staggering. It also has been the ultimate spot for drug deals, gang gatherings, graveyard of cars plunged off its steep curves, and wild parties ending in violence and casualties.
Mulholland Drive is a film that thrives on its inability to be completely discovered and for that reason, watching it over and over again still feels like watching a completely different film. Likewise, driving the road can be a different adventure every time, and probably every self-respecting movie buff should engage in that hypnotic trip when in California. 
An excerpt from the love letter: Hollywood Insider's CEO/editor-in-chief Pritan Ambroase affirms, "Hollywood Insider fully supports the much-needed Black Lives Matter movement. We are actively, physically and digitally a part of this global movement. We will continue reporting on this major issue of police brutality and legal murders of Black people to hold the system accountable. We will continue reporting on this major issue with kindness and respect to all Black people, as each and every one of them are seen and heard. Just a reminder, that the Black Lives Matter movement is about more than just police brutality and extends into banking, housing, education, medical, infrastructure, etc. We have the space and time for all your stories. We believe in peaceful/non-violent protests and I would like to request the rest of media to focus on 95% of the protests that are peaceful and working effectively with positive changes happening daily. Media has a responsibility to better the world and Hollywood Insider will continue to do so."
Ways to support Black Lives Matter Movement to end systemic racism
– Do you know the hidden messages in 'Call Me By Your Name'? Find out behind the scenes facts in the full commentary and In-depth analysis of the cinematic masterpiece
– A Tribute To The Academy Awards: All Best Actor/Actress Speeches From The Beginning Of Oscars 1929-2019 | From Rami Malek, Leonardo DiCaprio To Denzel Washington, Halle Berry & Beyond | From Olivia Colman, Meryl Streep To Bette Davis & Beyond
– In the 32nd Year Of His Career, Keanu Reeves' Face Continues To Reign After Launching Movies Earning Over $4.3 Billion In Total – "John Wick", "Toy Story 4", "Matrix", And Many More
filming locations, filming locations, filming locations, filming locations, filming locations, filming locations, filming locations, filming locations, filming locations, filming locations, filming locations, filming locations, filming locations, filming locations, filming locations, filming locations, filming locations, filming locations, filming locations, filming locations, filming locations, filming locations, filming locations, filming locations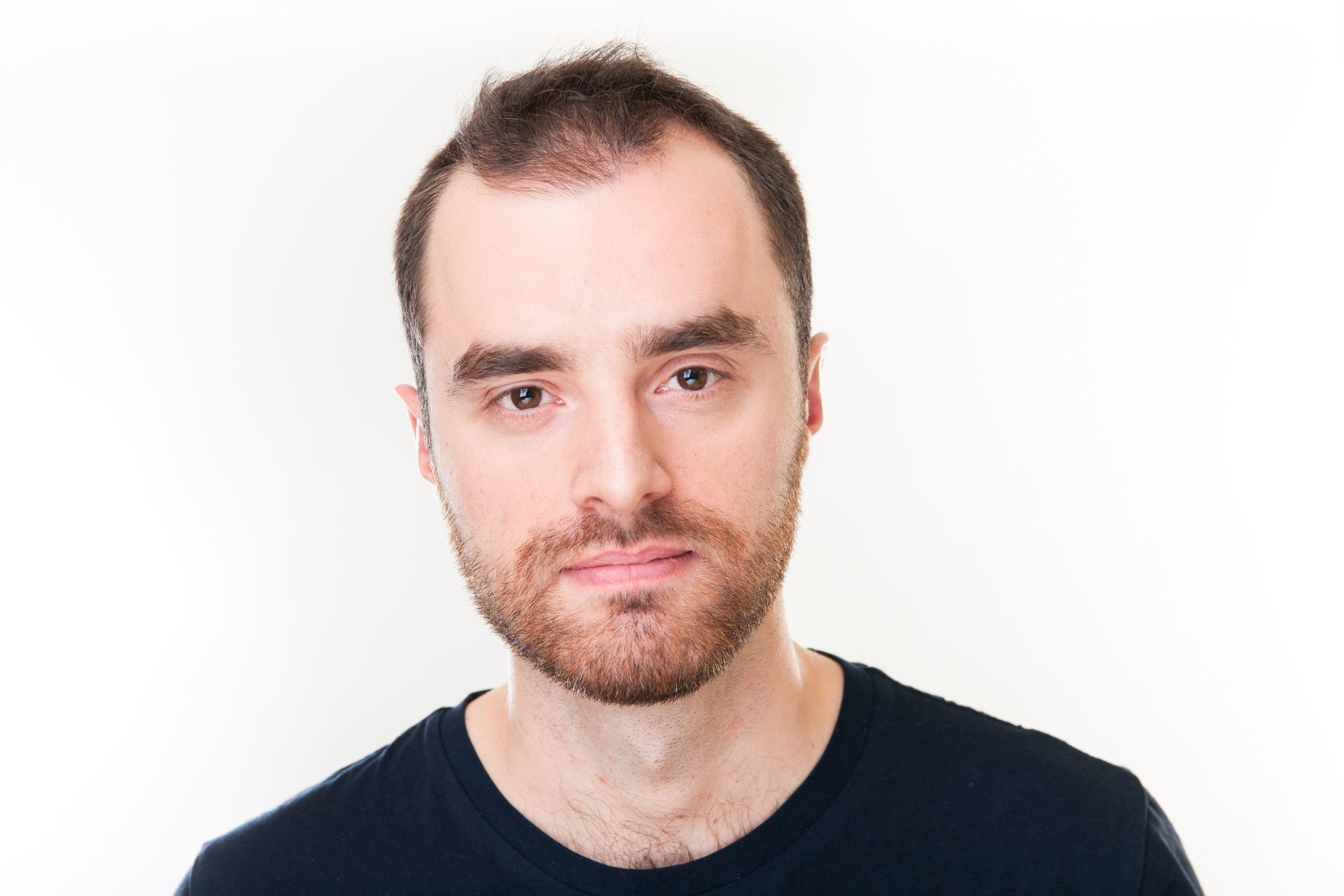 David Tsintsadze is a music industry executive, investigative reporter and a film enthusiast. As far back as he remembers, he always wanted to be involved in the entertainment industry. When that started to happen and he began to really understand how it all worked, he found that his love of both the creative arts and the relevant industry allowed him to move between the two worlds and make them relate to each other. David's belief in meaningful entertainment coincides with Hollywood Insider's values and in his vision, cultural intermediaries play a crucial role in shaping and exchanging culture, which he firmly believes is one of the main contribution in creation of a free and vibrant society that people want to live in.