Video Version of this Article
Photo: Seth Macfarlane/Hollywood Insider YouTube Channel
The world of animated TV comedy would not look the same if not for Seth MacFarlane. He pioneered the raunchy comedy, handcrafted a new animated style, and revolutionized the butt joke.  Peter Griffin is one of the heads on the Mt. Rushmore of adult animation between the head of Homer Simpson and Eric Cartman. The fact of the matter is, we would not have Big Mouth, Rick and Morty, or Bojack Horseman if it were not for Seth MacFarlane. However, Macfarlane has also ventured into live-action in both TV and film.
Related article: Seth McFarlane: The Busiest Man in Television And A Comedic Genius
Related article: Jon Stewart: 32 Facts on the Legendary Late-Night Host of 'The Daily Show'
So today we honor the man, the myth, the legend, with 32 Seth MacFarlane Facts.
#1- His genetic roots can be traced back to the Mayflower.
MacFarlane is a direct descendant of William Brewster, one of the passengers on the ship that landed on Plymouth rock four centuries ago.
#2- He's as white as they come.
MacFarlane has ancestry from England, Ireland, and Scotland. 
#3- He loved drawing as a kid.
He began at the tender age of five when he started to recreate his favorite cartoon characters on paper. At the age of nine, he advanced to creating flip-books. The flip-books were so good that they got published in the local paper! Unfortunately, his cartoons gained him notoriety at his local church and angered the priest, but this foreshadowed the no holding back and "sorry, not sorry" attitude of his work later to come.
Related article: MUST WATCH – Hollywood Insider's CEO Pritan Ambroase's Love Letter to Black Lives Matter – VIDEO
Subscribe to Hollywood Insider's YouTube Channel, by clicking here. 
#4- He graduated from RISD.
         MacFarlane got his degree from the Rhode Island School of Design. At the beginning of his college career, he wanted to work for Disney. I suppose he figured the House of Mouse wouldn't allow for too many, shall we say, phallic jokes because MacFarlane later abandoned his plan to have a rodent with uncharacteristically round ears as a boss.
#5- The name of his production company is a reference to his time at RISD.
         His apartment at the school had an entrance with a door that was covered in fur. And thus, he named his production company Fuzzy Door.
#6- His senior thesis was Life of Larry.
         Many people credit Life of Larry as being Family Guy before Family Guy was a thing. The cartoon featured a man interacting with his anthropomorphic dog. Parallels can be drawn between the short and Peter and Brian's relationship in MacFarlane's defining work.
Related article: The Power of Positivity: Ikorodu Bois + Chris Hemsworth + Russo Brothers + Sam Hargrave
Limited Time Offer – FREE Subscription to Hollywood Insider – Click here to read more on Hollywood Insider's vision, values and mission statement here – Media has the responsibility to better our world – Hollywood Insider fully focuses on substance and meaningful entertainment, against gossip and scandal, by combining entertainment, education, and philanthropy. 
#7- He began working in kids' cartoons.
         Long before the men of the Griffin household all drank Ipecac for pukes and giggles, MacFarlane was an animator at Hanna Barbera. You wouldn't think the man who pioneered Family Guy would be able to work on children's programming but, as it turns out, he had the capability to stop drawing characters with ballsacks for chins long enough to animate several family-friendly programs such as Johnny Bravo and Dexter's Laboratory.
         Rachael MacFarlane snuck her way into the hearts of every 2000s kid when she played #362 as well as various other characters in Codename: Kids Next Door. If you're a fan of Seth MacFarlane's various animated shows, you're probably a fan of Rachael without even realizing it. She'd made guest appearances on Family Guy, and she also plays everyone's favorite goth-hipster Haley Smith on American Dad.
#9- He's got the spirit of the donkey.
         That is an especially strange way of stating the fact that MacFarlane has been a Democrat his whole adult life. His shows often slam Republican beliefs and politicians on his shows. This is ironic because a good amount of his shows are on FOX, a Republican-leaning channel.
Related article: Hollywood Insider's CEO Pritan Ambroase: "The Importance of Venice Film Festival as the Protector of Cinema"
Related article: Live Updates: List of Successes From Black Lives Matter Protests!
#10- Controversial casting.
         MacFarlane cast the brother of a friend at RISD named Mike Henry to play Cleveland Brown on Family Guy and later The Cleveland Show. Unfortunately, Cleveland is Black and Mike looks like the type of person who burns by just looking at a picture of the sun.    
#11- He's a sci-fi nerd.
         Perhaps MacFarlane's magnum opus was Family Guy's three-part parody of the original Star Wars trilogy. His favorite Star Wars movie is, of course, Empire Strikes Back. He is also a Trekkie with his favorite Star Trek series being Next Generation.
#12- George Lucas personally approved all the Star Wars parodies.
         Seth MacFarlane could have hung up his animator's hat for good when George Lucas told him he was a huge fan of Family Guy and therefore it was fine for him to parody his movies. Is there anything else he had to accomplish professionally once Lucas gave him the thumbs up?
Related article: The Masters of Cinema Archives: Hollywood Insider Pays Tribute to 'La Vie En Rose', Exclusive Interview with Director Olivier Dahan
Related article: Sacha Baron Cohen: 32 Facts on the King of Disguises and Pranks
#13- He has Turkanian blood.
         MacFarlane's distant cousin is Denise Crosby who played Chief of Security aboard Starship USS Enterprise-D Tasha Yar. 
#14- Dumb-luck and a bad travel agent saved his life.
MacFarlane was supposed to be on one of the planes that crashed into the Twin Towers on 9/11. Fortunately, his travel agent gave him the wrong departure time.
 #15- He voices like every character on Family Guy.
         MacFarlane voices Peter, Brian, Stewie, and a smattering of non-Griffin family characters on Family Guy.
Related article: River Phoenix: 32 Facts on the Phenomenal Hollywood Icon & Legendary Superstar | A Tribute
Related article: Julia Roberts: 32 Facts On Hollywood's Sweetheart with A Million Dollar Smile
#16- The inspiration for Peter's voice.
         MacFarlane had to be truly inspired to channel his internal fat man. Fortunately, he was able to draw inspiration from a loud-mouthed security guard on RISD's campus.
#17- The ever-changing Meg Griffin.
Not only has Meg Griffin gone through multiple different voice actors including Lacey Chabert and Mila Kunis, but she also was originally not detested by her family. In the first batch of episodes, Meg was just a normal teenage girl but the Griffin family must've mutually decided that all teenagers suck, and since then, ripping on Meg has been a staple of the show.
#18- At least he can admit to sexism.
         MacFarlane admitted that the Griffin family's constant abuse of their only female child is a result of a writer's room populated by male writers. I'll give them a sexism pass because it's so funny to watch the family constantly abuse Meg, but maybe in the future, hire some female writers, Seth.
Related article: Do you know the hidden messages in 'Call Me By Your Name'? Find out behind the scenes facts in the full commentary and In-depth analysis of the cinematic masterpiece
Related article: 'God's Own Country' is a Must Watch for Fans of 'Call Me By Your Name'
#19- Meg's legal name is epic.
Most people assume that Meg has to be short for Megan. In reality, Peter altered her birth certificate so legally, her name is Megatron.
#20- Speaking of which…
Chris's full name is Christopher Cross Griffin. This is what happens when you let Peter Griffin name your kids. The man has the IQ of a goldfish and the attention span of a goldfish who dropped out of Kindergarten!
#21- Brian Griffin is pretty much Seth MacFarlane.
         Brian is the only character in any of MacFarlane's animated shows that MacFarlane uses his natural voice for. Brian also shares MacFarlane's atheism and his liberal views.
Related article: Want GUARANTEED SUCCESS? Remove these ten NORMAL & CRUEL words | Transform your life INSTANTLY
Related article: A Tribute To The Academy Awards: All Best Actor/Actress Speeches From The Beginning Of Oscars 1929-2019 | From Rami Malek, Leonardo DiCaprio To Denzel Washington, Halle Berry & Beyond | From Olivia Colman, Meryl Streep To Bette Davis & Beyond
#22- Want to see Family Guy uncut?
         When episodes air on Adult Swim, curses aren't bleeped out, and sometimes, deleted scenes are reinserted into the episode.
#23- A less nerdy voice changes everything.
         The character Steve in American Dad was originally more geeky and nerdy when voiced by Ricky Blitt. But when Steve's voice actor changed to Scott Grimes, the character design changed to accommodate an actor with a less stereotypically nerdy voice. Grimes would later go on to star alongside MacFarlane in The Orville.
#24- More of Macfarlane's sci-fi fantasies come true.
         Patrick Stewart plays the recurring role of Avery Bullock on American Dad. Stewart is of course better known for his role as Jean Luc Piccard in the Star Trek universe. At the point Stewart accepted the role, we would all understand if Seth screamed like a little fangirl.
Related article: FACT-CHECKED Series: Armie Hammer and 32 Facts About Our Mega-Star
Related article: FACT-CHECKED Series: Timothée Chalamet and 32 Things About This Extraordinary Superstar
#25- Plot inconsistencies are hard to avoid.
         We can give Macfarlane a pass for this one. When you've been working on a show for as many years as Seth's been working on American Dad, slip-ups are unavoidable. In the episode "Camp Refoogee," Stan turns a refugee camp in Africa into a summer camp. A couple of seasons later in "Ricky Spanish," a child from Africa moves into the Smith house to which Stan responds, "does this mean Africa is real?"
#26- The culmination of all of MacFarlane's nerdy fantasies.
         MacFarlane achieved every Star Trek nerd's dream when his show The Orville was picked up by Fox. The show is a sci-fi space-age dramedy that basically serves as a love letter to Star Trek.
#27- Characters in The Orville have a weird obsession with the 20th and 21st centuries.
         Okay, maybe it's understandable because the show was made in the 21st century, but it still feels weird that characters are always referencing Dolly Parton and Kermit the Frog in the 25th century. Of course, Parton has made a major cultural impact and Kermit… has done frog stuff but it's still strange.
Related article: Martin Scorsese: 32 Facts on the Powerful Auteur of Cinema Synonymous with Hollywood
Related article: 32 Facts of Venice Film Festival: Notable Points on Oldest & Most Prestigious Film Event and Oscar-Decider
#28- Living the dream.
         A huge number of episodes of The Orville season one were directed by people who have starred in movies and TV shows in the Star Trek canon. I guess Seth doesn't agree with the old saying "don't meet your heroes."
#29- He makes sure no other writers can screw up his dream.
         MacFarlane is credited as the sole writer on the majority of episodes on the first season of The Orville and 8/12 of the episodes in the second season. I know this show is your dream Seth but maybe think about taking a chill pill.
#30- He includes his old friends on The Orville.
         Charlize Theron and Liam Neeson were both stars in MacFarlane's Western comedy A Million Ways to Die in the West. Years later, the two of them also showed up as guest stars on The Orville.
Related article: Why Queen Elizabeth II Is One Of The Greatest Monarchs | Her Majesty Queen Elizabeth II of United Queendom of Great Britain & Northern Ireland (Video Insight)
Related article: Trilith Studios: The Live-Work Film Neighborhood in Atlanta Providing COMMUNITY, the Missing Factor in Los Angeles
#31- He's a singer.
         Seth began recording musical albums in the early 2000s. Given his other work, I assumed all his musical work would sound like Peter Griffin burping into a microphone but his albums are all serious musical endeavors.
#32- He is a science buff.
Well, at least one would have to assume that he is, given that he executive produced Neil deGrasse Tyson's show Cosmos: A Spacetime Odyssey.
An excerpt from the love letter: Hollywood Insider's CEO/editor-in-chief Pritan Ambroase affirms, "Hollywood Insider fully supports the much-needed Black Lives Matter movement. We are actively, physically and digitally a part of this global movement. We will continue reporting on this major issue of police brutality and legal murders of Black people to hold the system accountable. We will continue reporting on this major issue with kindness and respect to all Black people, as each and every one of them are seen and heard. Just a reminder, that the Black Lives Matter movement is about more than just police brutality and extends into banking, housing, education, medical, infrastructure, etc. We have the space and time for all your stories. We believe in peaceful/non-violent protests and I would like to request the rest of media to focus on 95% of the protests that are peaceful and working effectively with positive changes happening daily. Media has a responsibility to better the world and Hollywood Insider will continue to do so."
– Do you know the hidden messages in 'Call Me By Your Name'? Find out behind the scenes facts in the full commentary and In-depth analysis of the cinematic masterpiece
– A Tribute To The Academy Awards: All Best Actor/Actress Speeches From The Beginning Of Oscars 1929-2019 | From Rami Malek, Leonardo DiCaprio To Denzel Washington, Halle Berry & Beyond | From Olivia Colman, Meryl Streep To Bette Davis & Beyond
– In the 32nd Year Of His Career, Keanu Reeves' Face Continues To Reign After Launching Movies Earning Over $4.3 Billion In Total – "John Wick", "Toy Story 4", "Matrix", And Many More
Seth Macfarlane Facts, Seth Macfarlane Facts, Seth Macfarlane Facts, Seth Macfarlane Facts, Seth Macfarlane Facts, Seth Macfarlane Facts, Seth Macfarlane Facts, Seth Macfarlane Facts, Seth Macfarlane Facts, Seth Macfarlane Facts, Seth Macfarlane Facts, Seth Macfarlane Facts, Seth Macfarlane Facts, Seth Macfarlane Facts, Seth Macfarlane Facts, Seth Macfarlane Facts, Seth Macfarlane Facts, Seth Macfarlane Facts, Seth Macfarlane Facts, Seth Macfarlane Facts, Seth Macfarlane Facts, Seth Macfarlane Facts, Seth Macfarlane Facts, Seth Macfarlane Facts, Seth Macfarlane Facts, Seth Macfarlane Facts, Seth Macfarlane Facts, Seth Macfarlane Facts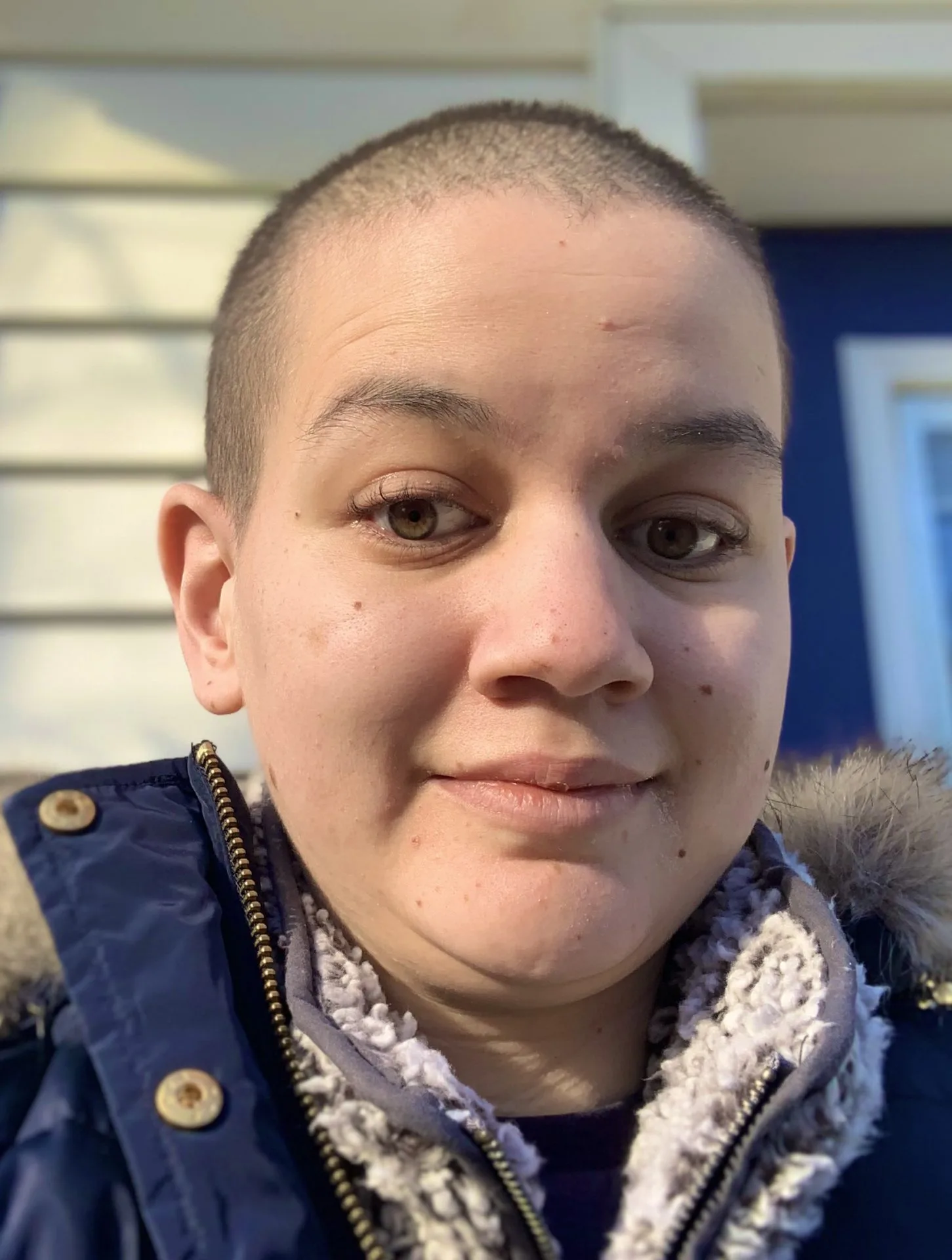 Carrie Fishbane is obsessed with all things comedy and loves to reflect on the impact of comedy on the world. Having spent thousands of hours studying literature, she also writes about the political impact of entertainment and the power movies and TV have to create social change. Hollywood Insider promotes ethics and substance in entertainment, which is exactly in line with Carrie's perspective. Carrie's favorite movies include Jojo Rabbit, Deadpool, and Inception and her favorite shows are Rick and Morty, Crazy Ex-Girlfriend, and The Office.