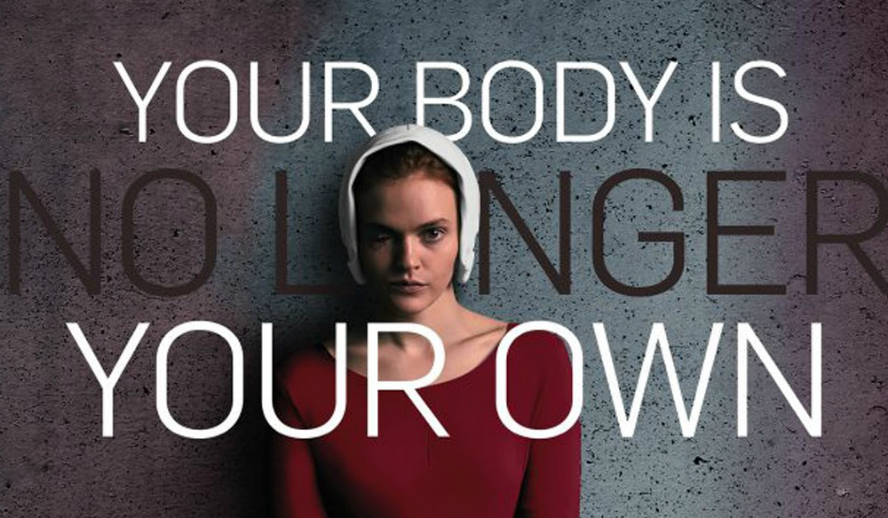 Photo: "The Handmaid's Tale", Hulu
In a move to support humanitarianism, human rights and more specifically, women's rights, major Hollywood companies have sprung into action against a bill that bans all abortions in Georgia, which was signed by Governor Brian Kemp. Similar bills have been passed in Louisiana, Alabama, Kentucky, Arkansas, Indiana, Mississipi, Missouri, North Dakota, Ohio and Utah. As Georgia has become the center of film production in the south, major Hollywood players are taking a stance and threatening to cut economical ties with Georgia over the ban. Lionsgate's Kristen Wiig starrer "Barb and Star Go to Visit Del Mar" and Amazon's "The Power" have already ceased production in the state since the signing of the bill. And now major Hollywood companies have also made a statement against the abortion ban. An all too relevant and hit show The Handmaid's Tale's director Reed Morano has also made his voice heard through his actions.
Those brave companies who deserve all our thanks are Disney, Netflix, NBCUniversal, WarnerMedia, CBS, Sony, Viacom, AMC and many others listed below. The list also includes, yours truly, Hollywood Insider, as no one is ever too big or too small to stand up for good and against injustice.
Hollywood Insider would like to quote Desmond Tutu as he proclaimed, "If you are neutral in situations of injustice, you have chosen the side of the oppressor." 
Georgia has benefited in the past from the TV and film industry, as 455 movie and TV projects were filmed in the state in 2018. TV and film production jobs brought in over 92,000 jobs, $2.7 billion through direct film/TV spending, and $9.5 billion in total economic impact in 2019 with major blockbusters being filmed there, including The Avengers, Captain America: Civil War, Hunger Games: Catching Fire, Black Panther, Jumanji: Welcome to the Jungle, Spiderman: Homecoming, etc. 
"We have many women working on productions in Georgia, whose rights, along with millions of others, will be severely restricted by this law. It's why we will work with the ACLU and others to fight it in court. Given the legislation has not yet been implemented, we'll continue to film there, while also supporting partners and artist who choose not to. Should it ever come into effect, we'd rethink our entire investment in Georgia." Current Netflix productions in Georgia are Christmas on the Square, Holidate, Insatiable and Ozark. 
"I think many people who work for us will not want to work there, and we will have to heed their wishes in that regard. Right now we are watching it very carefully. I don't see how it's practical for us to continue to shoot there."
"If any of these laws are upheld, it would strongly impact our decision making on where we produce our content in the future." 
4. AT&T Inc's WarnerMedia + HBO + Warner Bros Against Abortion Ban
"If the new law holds we will reconsider Georgia as the home to any new productions. As is always the case, we will work closely with our production partners and talent to determine how and where to shoot any given project." 
5. MGM Against Abortion Ban
"Along with our producing partners, we continue to monitor what is happening in Georgia and will plan to assess any new projects should the law take effect."
6. STX Entertainment Against Abortion Ban
"As many of you know, when Georgia Governor Brian Kemp signed the HB 481 "fetal heartbeat" bill into law on May 7th, STX was in pre-production on the film Greenland in Atlanta, GA. While the bill has not yet come into effect, we do not believe it represents the will of the people in Georgia. After thoughtful consideration about how best to move forward, we feel that relocating production would penalize the hundreds of talented crew members who would abruptly be out of jobs. In an effort to aid those on the ground fighting to reverse this legislation, STX will be making a donation to the ACLU of Georgia. Should HB 481 ever officially come into effect, we will reassess filming any future projects in the state."
7. CBS + Showtime Against Abortion Ban
"Creative voices across our industry have expressed strong concern about the recently signed bill in Georgia. The ability to attract the best talent is the first step in producing great entertainment content and is always an important consideration in where we film any series. We are monitoring the legislative and legal developments in Georgia with the full expectation that the process in the courts will play out for some time. For now, we will continue producing our series based there that have production orders for next season. If the law takes effect in Georgia or elsewhere, these may not be viable locations for our future production."
"After much thought and deliberation, we decided to continue with shooting 'Hillbilly Elegy' in Georgia next month. We felt we could not abandon the hundreds of women, and men, whose means of support depend on this production – including those who directly contribute on the film, and the businesses in the community that sustain the production. We see Governor Kemp's bill as a direct attack on women's rights, and we will be making a donation to the ACLU to support their battle against this oppressive legislation. Should this law go into effect in January, we will boycott the state as a production center."
9. AMC Networks Against Abortion Ban
"If this highly restrictive legislation goes into effect, we will reevaluate our activity in Georgia. Similar bills – some even more restrictive – have passed in multiple states and have been challenged. This is likely to be a long and complicated fight and we are watching it all very closely."
10. Sony Pictures Against Abortion Ban
"As the MPAA has noted, the outcome of the Georgia 'Heartbeat Law,' and similar proposed legislation in other states, will be determined through the legal process. We will continue to monitor that process in close consultation with our filmmakers and television showrunners, talent and other stakeholders as we consider our future production options."
11. Viacom Against Abortion Ban
"We are closely monitoring the situation in Georgia and expect the legislation will be subject to significant legal challenges. Should the new law ever take effect, we will assess whether we will continue to produce projects in Georgia."
12. And let's add to the list, Hollywood Insider Against Abortion Ban
"No explanation required. We simply quote Haile Selassie, "Throughout history, it has been the inaction of those who could have acted; the indifference of those who should have known better; the silence of the voice of justice when it mattered most; that has made it possible for evil to triumph."
———-
As film companies show their stance against the abortion ban, film commissions in New York and New Mexico have begun offering tax credits and incentives to studios looking for a new state for their projects. Laurent Rejto, head of Hudson Valley Film Commission in New York, stated that his commission and New York State can offer combinations of incentives to film/TV companies including, tax credits of up to 30% on "below-the-line" costs covering salaries for actor, director, script development, producer, etc and up to 45% on post-production costs. Rejto stated, "This area has always embraced art for art's sake. Hudson Valley has been and continues to be a staunch supporter of women's rights. First we were approached by HBO and since then we have spoken to Netflix several other companies, we mention that these kinds of politics never happen in New York. " Joining Rejto is New Mexico with its Gov. Michelle Lujan Grisham, as she stated, "We're sending a clear message to producers inside and outside New Mexico: We want your creativity, we want your business." The state had doubled the annual cap on rebate payments to $110 million with further boosts in incentives for production in rural communities.   
Hopefully, the state of Georgia and other states who have passed a bill to ban abortions will realize their mistake and allow women to have the right to their….. own bodies. Simple. 
For More Inspiring Stories From Hollywood Insider
– How Hollywood continues to take a stance on climate change and speaks up to halt the crisis facing our ONE home known as earth
– Netflix's Elite is a show where being gay is a non-issue and gay couples are celebrated
– Pritan Ambroase on his idols Martin Scorsese, James Cameron and positive actions needed to avert the global warming crisis
– All the reasons why Beyonce is more than just a singer, actress and icon, she is a humanitarian. 
– Priyanka Chopra slams media for giving online trolls/bullies a larger platform to spew their harmful negativity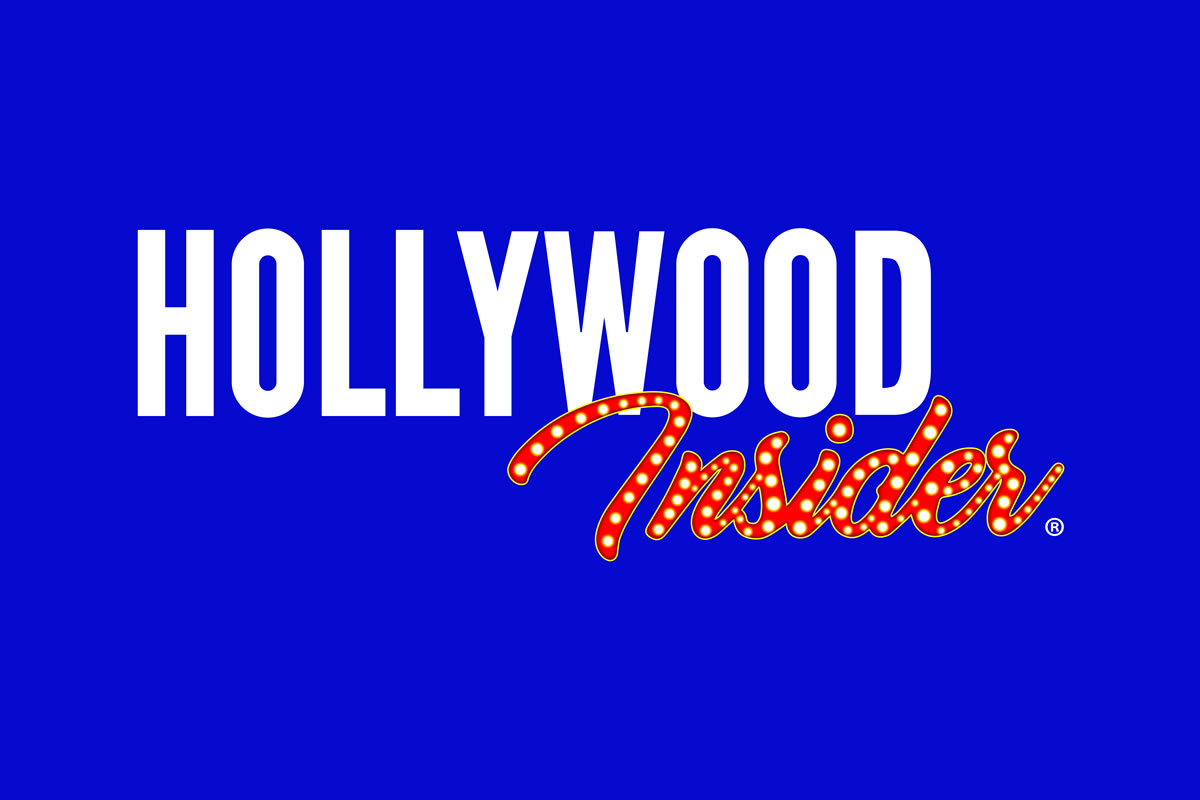 Hollywood Insider  is a media network thatfocuses on substance and meaningful entertainment/culture, so as to utilize media as a tool to unite and better our world, by combining entertainment, education and philanthropy, while being against gossip and scandal.