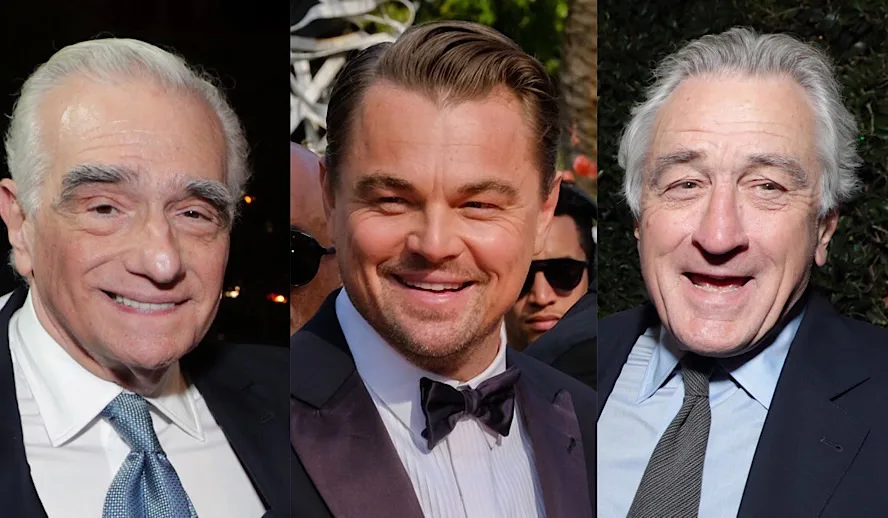 Photo: Killers of the Flower Moon
Despite the Critical Acclaim and Success of
The Irishman
, Paramount Does not Seem to be Confident that Scorsese Can Bring Audiences to Theatres.  
Martin Scorsese was daring to be bold with his first high-budget western film starring Leonardo DiCaprio and Robert  DeNiro, Killers of the Flower Moon.  Not only was there a lot of buzz around this film because it would be Scorsese's first western, but it would mark his first theatrical return since 2016's Silence, which tragically underperformed.  Audiences around the world seemed to be excited that they may have an opportunity to see a Scorsese film in theaters once again, and hopefully, have a more successful turnout than his last theatrical run. 
Subscribe to Hollywood Insider's YouTube Channel, by clicking here.  
Maybe, he can prove that, like Quentin Tarantino and Christopher Nolan, he can still make major tentpole films that audiences will show up for.  This project was supposed to be released and distributed by Paramount.  However, it seems that their confidence in Scorsese has shaken in the past couple of weeks due to the expensive price tag of $200 million, and thus refusing to finance the film completely.  Since then, Scorsese has been courting streaming services such as Apple and Netflix to see if they would finance and distribute his high-budget film.  
Exclusive: Lion King is now a talk show host? The Launch of NEWEST ANIMATED TALK SHOW – 'The Anytime Show' with host Mister H. I. | Much needed humor and perspective
Why Did Paramount Stop Having Faith in Scorsese's Flowers of the Killer Moon?
Many people around the internet have spoken out about Scorsese's increasingly high-budget productions, claiming that it is wasteful and unnecessary.  However, it is not like this is unheard of. Paramount has financed projects just as large, and sometimes larger.  For example, Transformers the Last Knight was given a budget of $217 million, Terminator: Dark Fate $194 million, and Star Trek: Into Darkness $190 million. 
So, you can clearly see that Paramount's issue is the fact that they have to bet that amount of money on an original story and a cast of people that were mainly popular a decade ago.  Yes, Killers of the Flower Moon is based on a novel of the same name, but a majority of the movie-going audience will not know that which means most people seeing this film would be going in essentially blind.
​Related article: FACT-CHECKED Series: Timothée Chalamet and 32 Things About This Extraordinary Superstar 
Paramount was comfortable giving out large sums to franchise films because they know audiences will turn up for those, as they are part of a larger connected plot.  But for this particular original film, they have to rely purely on Scorsese's brand and the name power of the cast around him to draw people into the theatre.  Audiences nowadays like to see familiar faces and characters that they already know and care about before paying to see the film. 
Limited Time Offer – FREE Subscription to Hollywood Insider, for substance and meaningful entertainment that is free of gossip and scandal, click here
This is the reason why comic book adaptations have become so popular; we recognize the characters from books, comics, or previous adaptations, so we feel safe knowing what we are getting into.  Because of this, it is also why adaptations such as these are so financially reliable.  Paramount is now forced to ask, do the names Martin Scorsese and Leonardo DiCaprio carry enough weight to earn at least $400 million at the box office?  And by refusing to finance the film, their answer is a resounding, no. 
As Creative Directors and Original Stories Become Rarer and Rarer, this is a Sign of Anxiety over What Will Make a Profit.  
This is indicative of a much larger issue: the studios do not have faith in original stories or old school directors such as him.  Of course, this has been an issue for years now across the board.  Filmmakers such as Quentin Tarantino and Christopher Nolan seem to be the only directors making original stories while turning their releases into an exciting event that rivals a Marvel Cinematic Universe film.  More directors could be a part of this small group, making thrilling and unique content, but few get the chance. 
Related article: FACT-CHECKED Series: Armie Hammer and 32 Facts About Our Mega-Star
Most people who are seen as creative forces nowadays actually usually get their start making a franchise film.  Taika Waititi, a now sought after director, became a household name after breathing life into the character of Thor. Or James Gunn, who created two consistently emotional and eye-catching films out of the goofy Guardians of the Galaxy. 
This, of course, makes me and many others nervous about the future for filmmakers.  With the dwindling confidence, will all original adult dramas be tossed into the sphere of on-demand or streaming services?  If a film made by Martin Scorsese and starring Robert DeNiro and Leonardo DiCaprio does not make studios feel safe anymore, then who, or what will?
Related Article: Want GUARANTEED SUCCESS? Remove these ten words | Transform your life INSTANTLY
Will Studios Ever Give Scorsese Another Chance?
It is unfortunate that Scorsese might be relegated to streaming his films for the rest of his life, as they will probably go unseen or underappreciated.  This can be evidenced by the fact that most people who watched The Irishman only completed 70% of the film.  However, I believe that this is because people were watching such a long film at home.  You become distracted, tired, busy, and walk away and forget that it exists. 
Time and time again, he has proven that not only can he make some of the iconic and influential films, but they can profit.  A classic example would be Wolf of Wall Street, released in 2013, had a budget of $100 million and went on to make $392 million.  He also made a reliable profit on films such as The Departed and Shutter Island.   If given the chance, I do believe that he can make another blockbuster.  
I will go to the movie theaters to watch Killers of the Flower Moon and I am sure millions of people around the world will do the same. 
By Stephanie Bock
More Interesting Stories From Hollywood Insider
– A Tribute To The Academy Awards: All Best Actor/Actress Speeches From The Beginning Of Oscars 1929-2019 | From Rami Malek, Leonardo DiCaprio To Marlon Brando & Beyond | From Olivia Colman, Meryl Streep To Bette Davis & Beyond
– Why Queen Elizabeth II Is One Of The Greatest Monarchs | Her Majesty Queen Elizabeth II of United Queendom of Great Britain & Northern Ireland
– Compilation: All James Bond 007 Opening Sequences From 1962 Sean Connery to Daniel Craig
– In the 32nd Year Of His Career, Keanu Reeves' Face Continues To Reign After Launching Movies Earning Over $4.3 Billion In Total – "John Wick", "Toy Story 4", "Matrix", And Many More
– Want GUARANTEED SUCCESS? Remove these ten words from your vocabulary| Transform your life INSTANTLY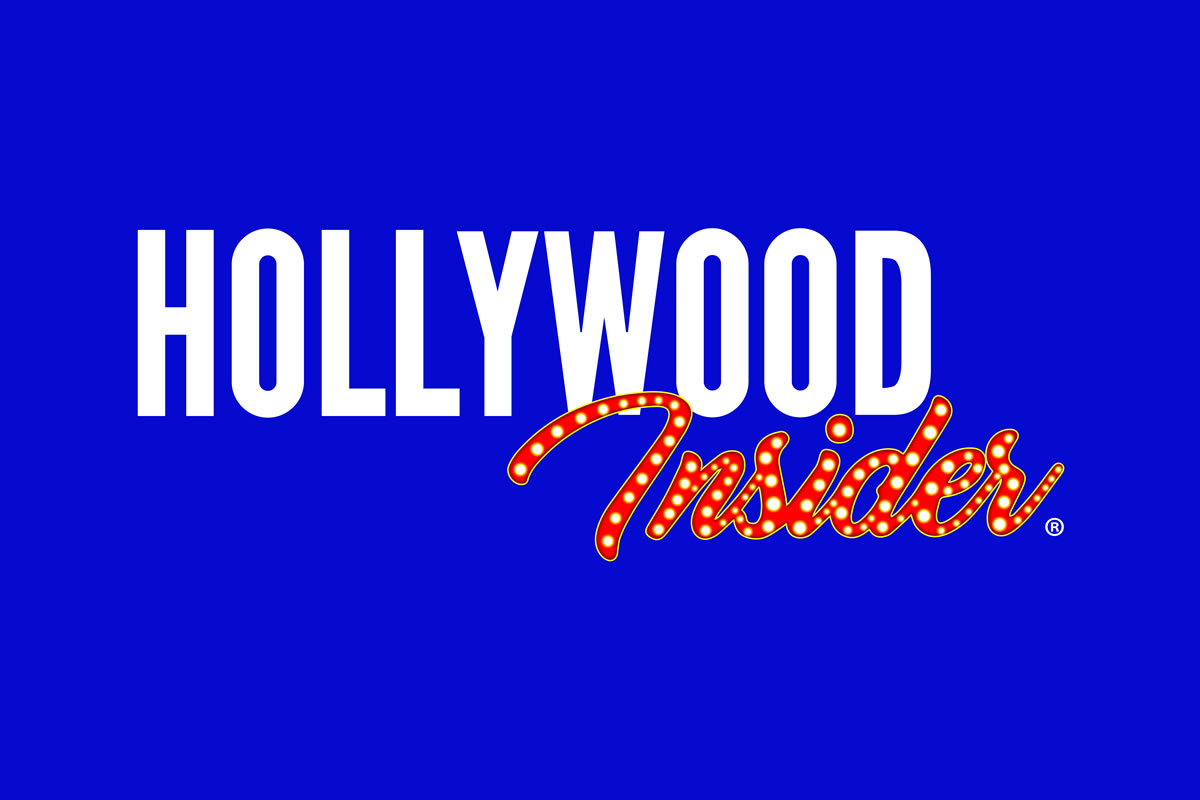 Hollywood Insider  is a media network thatfocuses on substance and meaningful entertainment/culture, so as to utilize media as a tool to unite and better our world, by combining entertainment, education and philanthropy, while being against gossip and scandal.