Photo: Jacob Tremblay/Shutterstock
Some people are lucky enough to find their calling in their lifetime. It's rarer to find this calling before turning eighteen, and even more so for that calling to be acting. Sometimes those careers will fade away as they age, but their talent is undebatable. In no particular order, here are ten young stars whose careers are one's to keep an eye on. 
10 Child Actors and Their Careers:
Mckenna Grace
Despite being 15 years old, it feels like Mckenna Grace has played the younger version of every lead blond in the last decade. She has had nearly ten roles fulfilling this role, including Tonya Harding in 'I, Tonya', Theo Crain in the horror series 'The Haunting of Hill House', and Carol Danvers in Marvel's 'Captain America'. It's not because of the hair color that she's cast for these roles, it's because she has serious acting chops.
Related article: EXCLUSIVE: 'Dune' Full Commentary, Reactions, Making Of – Timothee Chalamet, Zendaya, Oscar Isaac
Related article: 'No Time to Die' Full Commentary, Behind the Scenes & Reactions, Daniel Craig, Rami Malek, Bond
 Not only can she hold her own in scenes with well-established performers, but she shines all on her own as well. In an interview with Variety, Grace said, "'ll get tagged in TikTok memes, like, showing me next to all of the characters that I've played. It's really funny. I don't know how that ended up happening. But I'm really glad that it did, because I definitely got to learn from all of the actresses that I played younger versions of."
After she started taking acting classes at the age of four the teacher urged her mother to get her an agent. The performer has since been featured in over 50 titles, from the riveting dystopian drama 'The Handmaids Tale' to the sweet coming-of-age 'Troop Zero', there doesn't seem to be an end in sight for the performer. "This is my preferred career path, my preferred childhood. I love what I do. I'm so happy," Grace told Teen Vogue. 
Grace's next project will be released later this year, and it's a family drama/ adventure film called 'Crater'. 
Related article: EVOLUTION: Every Henry Cavill Role From 2001 to 2021, All Performances Exceptionally Poignant
Related article: EVOLUTION: Every Chris Evans Role From 1997 to 2020, All Performances Exceptionally Poignant
Jacob Tremblay
The first time I saw Jacob Tremblay he was only seven years old, acting alongside Brie Larson in the haunting drama 'Room'. In that film, he played 5-year-old Jack, a little boy who has never seen outside of the 11-by-15 shed that he and his mother are kept inside. His mother was kidnapped as a teenager and impregnated by her capture, and she tries to make life tolerable for her son. The film's heart despite a devastatingly dark premise is love enduring and a parent's resilience even through true horror. Jack is in nearly every scene, something that is tough for a seasoned actor to pull off, and the entire film is filtered through his innocent eyes. Without the performance that Tremblay gave, the film would not have been the success that it was. 
Director Lenny Abrahamson met with over 2,000 actors for the role of Jack before seeing Tremblay's audition tape. He started his career a few years before, at only five years old acting in 'Smurfs 2'. "You could tell he was special. He was so assured. Maybe too assured. I was a little concerned that he's too coached because he'd done commercials. But he's bright. Once we got him together with Brie, we started to realize just how intelligent he was. In rehearsals, we started to realize, 'Oh, there's real acting in there.'," said Abrahamson to The Hollywood Reporter. 
Related article: #metoo Revolution: Powerful Questions That Need Answers
Related article: FACT-CHECKED Series: Timothee Chalamet and 32 Facts about The Young Superstar
Since then, Tremblay has gone on to be credited in over 30 titles, including the protagonist in family-friendly 'Wonder', the raunchy comedy 'Good Boys', and the voice of the titular Luca in the animated Disney film. In his upcoming projects, Tremblay voices Flounder in the upcoming live-action remake of 'The Little Mermaid' which is currently in post-production.
Caleel Harris
At only age four, Caleel Harris saw his older brother act in an episode 'Grey's Anatomy' and decided that he would follow in his footsteps."Once I saw him doing it, I was so mesmerized by just the thought of seeing myself on TV," he told The New York Times. "Acting at the age of 4 is cool, but you can't fully comprehend what's going on. Around 7 or 8, I began to realize what an amazing craft acting really is." 
The now eighteen-year-old has gone on to establish a name for himself. His most well-known role is in the Ava DuVernay crime drama 'When They See Us', where he portrays Antron McCray. McCray is one of five teenagers arrested and wrongfully convicted of raping a woman in 1989 in Central Park who now must fight for their rightful exoneration. The other young actors in the series are also astounding and could have easily been on this list as well, but for the sake of being concise, I could only pick one. 
Most recently, Harris can be seen in the new sports drama 'Swagger', which was inspired by Kevin Durant's time in youth basketball.
Related article: MUST WATCH – The Hollywood Insider's CEO Pritan Ambroase's Love Letter to Black Lives Matter – VIDEO
Subscribe to The Hollywood Insider's YouTube Channel, by clicking here.
Brooklynn Prince
Brooklynn Prince had her breakout role as mischievous Moonee in the critically acclaimed 'The Florida Project' at only seven years old. Moonee and her mom Halley live in the poverty-stricken shadows of Disney World, a bleak contrast between family vacations and struggling to find food. She stole the show with her powerful acting abilities, including making audiences laugh, irritated, and eventually sob. 
The little starlet has continued on projects in a wide variety of genres, such as the horror film 'The Turning' alongside another child actor Finn Wolfhard. In 2019, the young auteur tried her hand at directing after being inspired by director Sean Baker. In an Instagram post, Prince wrote, "I loved watching Sean work and was inspired by his patience, vision, and creativity. Since then my dream was to become one of the youngest directors of all time. Today my journey as a director begins. Thank you to my friend and mentor, Sean Baker for believing in me, and to the amazing crew and cast. I hope to make you all very proud. I can't wait for the world to see Colours."
The multi-talented Prince can next be seen in 'The Marsh King's Daughter' which will be released in 2022. 
Related article: Why Queen Elizabeth II Is One Of The Greatest Monarchs | Her Majesty Queen Elizabeth II of United Queendom of Great Britain & Northern Ireland (Video Insight)
Limited Time Offer – FREE Subscription to The Hollywood Insider
Click here to read more on The Hollywood Insider's vision, values and mission statement here – Media has the responsibility to better our world – The Hollywood Insider fully focuses on substance and meaningful entertainment, against gossip and scandal, by combining entertainment, education, and philanthropy.
Marsai Martin
At only 14 years old, Marsai Martin produced and starred in her own film 'Little'. Not only is that incredibly impressive, it actually makes her the youngest executive producer in Hollywood after pitching the film when she was only ten. 
When she pitched her idea to Will Packer Productions for the feature film, Packer immediately saw the potential in the young starlet. According to Cinema Blend, Packer said, "[Marsai Martin] came in with this really well thought out, structured pitch that was good and worked! I said 'You know what? I can see this movie!' She had some scenes that she acted out in the moment and I was like 'Okay, this young lady is not shy, she's got a very strong sense of self but also a very strong sense of story.'" Martin also starred in the film, acting as a young version of Regina Hall alongside Issa Rae and held her own.
This took place after the first season of 'Black-ish', where Martin starred as one of the twin youngest siblings, Diane. In the show, Diane is the smartest, and sassiest of the five Johnson children. Her comedic timing is sharp, and the role sky-rocketed her into fame despite it being her first project. 
"Marsai Martin is working hard to create more space in the film industry for young black girls both in the roles of actresses and in the roles of executive producers. It often takes one person to create a domino effect, and as Hollywood's youngest-ever executive producer, she is taking strides no one could have ever thought possible," said Kaliray Arison for Hollywood Insider. Martin can be seen continuing her role as Diane in the eighth and final season of ABC hit series 'Black-ish'. 
Related article: The Hollywood Insider's CEO Pritan Ambroase: "The Importance of Venice Film Festival as the Protector of Cinema"
Related article: The Masters of Cinema Archives: The Hollywood Insider Pays Tribute to 'La Vie En Rose', Exclusive Interview with Director Olivier Dahan
Related article: – Want GUARANTEED SUCCESS? Remove these ten words from your vocabulary| Transform your life INSTANTLY
Noah Jupe
At only 16 years old, Noah Jupe has already been featured in some of the biggest blockbusters of the last five years. While he was acting before 'A Quiet Place', Jupe's career gained momentum after stealing every scene he was in during the action/ horror feature. Following the success, Jupe has continued to build quite an impressive repertoire, including acting as Christian Bale's son in 'Ford v Ferrari', alongside Nicole Kidman in the HBO suspenseful miniseries 'The Undoing' as well as absolutely stunning in 'Honey Boy'. 
In 'Honey Boy' Jupe portrays an alternate version of Shia Lebouf, and he nails the mannerisms of the actor who stars alongside him as his abusive father. Jupe his incredible range, deeply evoking emotions of pain, frustration, and loneliness. 
Looper writes, "Jupe is hardly slowing his roll moving forward either, with a handful of genuinely intriguing films currently in the works. If the young actor's career continues on the current track, we'll undoubtedly be seeing his face on screens big and small for many years to come." Jupe can most recently be seen in Steven Soderbergh's HBO Max crime drama 'No Sudden Move'.
Related article: 'In the Heights' Full Commentary & Behind the Scenes +  Reactions – Lin Manuel Miranda, John M. Chu
Related article: All Best Actor/Actress Speeches From The Beginning Of Oscars 1929-2019 | Hollywood Insider
Related article: 'House of Gucci' Full Commentary & Behind the Scenes – Lady Gaga, Adam Driver, Jared Leto, Al Pacino
Quvenzhane Wallis
The youngest actress to be nominated for an Oscar for Best Actress was only nine years old. In 'Beasts Of The Southern Wild', Quvenzhane Wallis plays Hushpuppy, a six-year-old girl who lives with her father in the southern delta community at the edge of the world. With her father's health deteriorating and her home flooding from melting icecaps, she sets out to find her lost mother. 
Since then, Wallis has had her name in several projects, including '12 Years A Slave', the titular role in the remake of 'Annie', and several episodes alongside Marsai Martin 'Black-ish'. She can currently be seen in the Apple TV show 'Swagger', also with the previously mentioned Caleel Harris. In the series, she plays Crystal, a basketball standout, which required the actress to train in order to prepare to portray an athlete realistically.
According to People, Wallis gets goosebumps when she remembers that she was nominated for such a prestigious award. She said, "I spent a lot of time just living and being young in between 'Annie' and 'Swagger'. So, when I got Swagger and began doing press, I'd keep seeing 'Oscar nominee,' and I'm like, 'Gosh!' I got a nice reminder of who I was because it's like, 'Oh, I did that.' It's just crazy to be 18 now."
Related article: Oscar Nominee Andrew Garfield's Career Resurgence: His Marvel-ous Career From Superheroes to Oscars
Related article: A Tribute To The Academy Awards: All Best Actor/Actress Speeches From The Beginning Of Oscars 1929-2019 | From Rami Malek, Leonardo DiCaprio To Marlon Brando & Beyond | From Olivia Colman, Meryl Streep To Bette Davis & Beyond
Roman Griffin Davis
At the age of 11, Roman Griffin Davis got his first professional acting role as the title character in 'Jojo Rabbit'. He was a star of the 2019 satire film and was amazing as a young boy in Nazi Germany, and Hitler is his imaginary friend. 
Like several others on the list, Davis won the Critics Choice Movie Award for Best Young Performer. Two of the other nominees that year were in the film with him, so that only shows how strong that young cast was. Davis was also nominated for an Oscar for Best Actor in a Motion Picture Musical/ Comedy, in a category with the likes of Leonardo DiCaprio, Taron Egerton, Eddie Murphy and Daniel Craig. 
According to Deadline, even though he seems to have quite a natural knack for it, Davis started acting as a way to get out of school. He said, "It was a Sunday night, and I remembered that I had school the next day, and I was like, God, I need to get out of school. So, I thought, how could I get out of school? I thought, well I'd have to be working, and the only place I could really work is in the film industry. Then I thought, I can't do any of it, apart from acting. So, mum, could I get an agent?"
Related article: Why The Oscars Should Have An Award for the Best Stunts Category
Related article: Oscar Snubs: The Top 10 Actors Ignored By Oscars for Best Actor & Best Actress Awards
At the same time though, it was a job that chose Davis as well. He said in an interview with Deadline that cinema is the language of his house growing up, and it's because of that he did want to pursue his career. His mother is writer and director Camille Griffin and his father is cinematographer Ben Davis. "I used to always go to my father's sets and see what he was shooting, and I always felt like I was at home, when I went to his set. I've always really admired the film industry and looked up to it, and looked up to people who can act. I feel it's a great skill to be able to do," said Roman.
Roman can next be seen in the new TV series 'Fables' alongside Natasha Lyonne and Anthony Ramos.  
Millicent Simmonds
Millicent Simmonds is most known for her role as Regan Abbott, the oldest daughter in 'A Quiet Place'. Her character, like the actress herself, is deaf and communicates with her family through sign language, a skill that has helped them since monsters attracted to sound ravaged Earth. Previously mentioned Noah Jupe acts as her younger brother Marcus.
How the family signed shows aspects of their personality, and that was important to understanding the dynamics between characters as well as being faithful to the language. In an interview with Variety, Simmonds said, "We had an ASL coach and a sign language interpreter who, if people had questions about deaf culture and the history of sign language or to make sure the sign articulation was correct, or if they wanted to learn more signs than just their lines, then they would teach that, and I really appreciated that. Noah is a fluent signer because we spent so much time together."
Related article: If Oscars New Rules Had Existed 80 Years Ago, These Deserving Stars Would Not Have Been Ignored
Related article: Oscars Diversity Guarantee: What the Academy Awards' New Rules Mean?
Related article: Will the Diversity in Victory of Oscars 2019 – 91st Academy Award Winners Ever Be Repeated?
According to Yahoo! Entertainment, co-star Emily Blunt said the second movie in the series was made for Simmonds in particular. She said, "This really should become the kids' story, in particular Millicent's story. She's not only such a powerhouse of an actress, but she can also carry [a movie]. She's so arresting to watch, and we'd be continuing the idea of somebody with a disability who becomes this weapon for the world."
According to Teen Vogue, Simmonds wants to see more disabled actors cast for roles. She said, "I'd like to see more roles for people with disabilities that you don't feel sorry for. We don't feel sorry for ourselves, so we don't need other people to feel that way about us." Simmonds can next be seen portraying Helen Keller in 'Helen & Teacher' which is still currently in pre-production. 
Sunny Suljic
Rounding out the list of ten kids who have accomplished more than most full-grown adults is Sunny Suljic. Beginning his career in 2013 in a short, Suljic went on to have a breakthrough after the 2017 horror/mystery 'The Killing Of A Sacred Deer'. In 2018, the young actor was the protagonist in the film 'Mid90s'. He plays Stevie, a 13 year old navigating between new older friends that he meets at a skate shop and a tough home life. 
Suljic was purposefully cast because of his real skateboarding experience, and so were the other boys who become his friends. In an interview with Jimmy Fallon, writer, and director of the film Jonah Hill praised Suljic and his incredible performance. "He's unbelievable," Hill said. "He was 11 when we shot the film. And I've never, as a 34-year-old, 15-year career, never had to do that much. Like, strap a movie to my back and walk across the field." 
Related article: Is It Still Netflix Versus Oscars? Is The Academy Ready To Accept Netflix Based On Talent And Merit? 'The Irishman', 'Marriage Story', 'Uncut Gems', 'The Two Popes', 'Dolemite Is My Name'
Related article: The 2022 NAACP Image Awards: Full List of Nominees, A History of the Ceremony, and How to Vote
Stevie is played by Suljic with simmering intensity, heartbreaking and quiet hurt, and genuine raw talent. According to Bustle, "This character really runs the gamut of emotions, and Suljic is able to show all of them in a way that comes off as impressively effortless."
Suljic can most recently be seen in the 2021 film 'North Hollywood'. 
Concluding Thoughts
Some of these young stars' careers have lasted the majority of their lives while others have had a standout debut, but no matter what these professionals have undeniable talent. It will be exciting to see where their careers go from here, as well as what they will become as they develop their skills even further. 
By Kylie Bolter 
Click here to read The Hollywood Insider's CEO Pritan Ambroase's love letter to Cinema, TV and Media. An excerpt from the love letter: The Hollywood Insider's CEO/editor-in-chief Pritan Ambroase affirms, "We have the space and time for all your stories, no matter who/what/where you are. Media/Cinema/TV have a responsibility to better the world and The Hollywood Insider will continue to do so. Talent, diversity and authenticity matter in Cinema/TV, media and storytelling. In fact, I reckon that we should announce "talent-diversity-authenticity-storytelling-Cinema-Oscars-Academy-Awards" as synonyms of each other. We show respect to talent and stories regardless of their skin color, race, gender, sexuality, religion, nationality, etc., thus allowing authenticity into this system just by something as simple as accepting and showing respect to the human species' factual diversity. We become greater just by respecting and appreciating talent in all its shapes, sizes, and forms. Award winners, which includes nominees, must be chosen on the greatness of their talent ALONE.
I am sure I am speaking for a multitude of Cinema lovers all over the world when I speak of the following sentiments that this medium of art has blessed me with. Cinema taught me about our world, at times in English and at times through the beautiful one-inch bar of subtitles. I learned from the stories in the global movies that we are all alike across all borders. Remember that one of the best symbols of many great civilizations and their prosperity has been the art they have left behind. This art can be in the form of paintings, sculptures, architecture, writings, inventions, etc. For our modern society, Cinema happens to be one of them. Cinema is more than just a form of entertainment, it is an integral part of society. I love the world uniting, be it for Cinema, TV. media, art, fashion, sport, etc. Please keep this going full speed."
More Interesting Stories From The Hollywood Insider
– Want GUARANTEED SUCCESS? Remove these ten words from your vocabulary| Transform your life INSTANTLY
– A Tribute to Martin Scorsese: A Complete Analysis of the Life and Career of the Man Who Lives and Breathes Cinema 
– Do you know the hidden messages in 'Call Me By Your Name'? Find out behind the scenes facts in the full commentary and In-depth analysis of the cinematic masterpiece
– A Tribute To The Academy Awards: All Best Actor/Actress Speeches From The Beginning Of Oscars 1929-2019 | From Rami Malek, Leonardo DiCaprio To Denzel Washington, Halle Berry & Beyond | From Olivia Colman, Meryl Streep To Bette Davis & Beyond
– In the 32nd Year Of His Career, Keanu Reeves' Face Continues To Reign After Launching Movies Earning Over $4.3 Billion In Total – "John Wick", "Toy Story 4", "Matrix", And Many More
Child actors, Child actors, Child actors, Child actors, Child actors, Child actors, Child actors, Child actors, Child actors, Child actors, Child actors, Child actors, Child actors, Child actors, Child actors, Child actors, Child actors, Child actors, Child actors, Child actors, Child actors, Child actors, Child actors, Child actors, Child actors, Child actors, Child actors, Child actors, Child actors, Child actors, Child actors, Child actors, Child actors, Child actors, Child actors, Child actors, Child actors, Child actors, Child actors, Child actors, Child actors, Child actors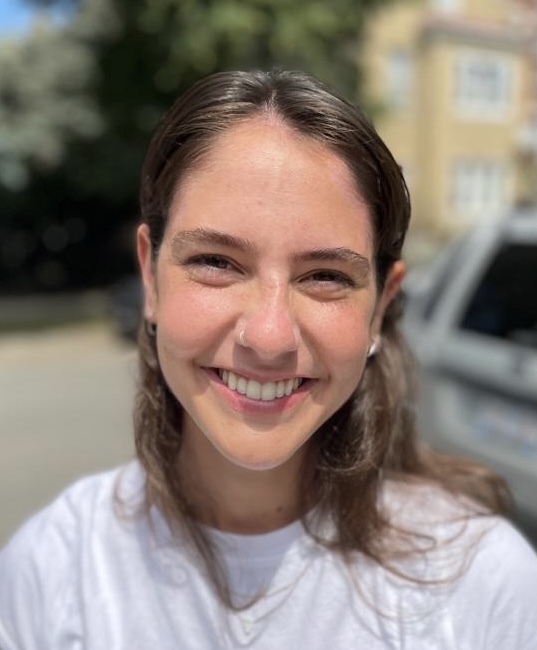 Kylie is a writer obsessed with entertainment, most notably in film and television. Her background in screenwriting tends to make her focus on dialogue and development of characters. Although she enjoys watching new material with a critical eye, she is very easily entertained and quick to laugh. 
The Hollywood Insider's
dedication to journalism without gossip is something that she values, along with their dedication to meaningful representation and substantial storytelling.  She enjoys finding the balance between relatability and artistry, no matter the format.