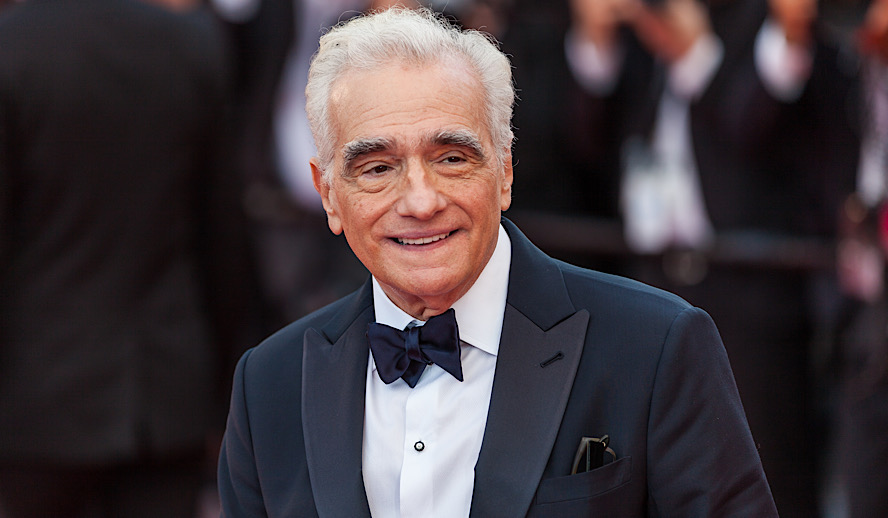 Video Version of this Article
Photo: Martin Scorsese/Shutterstock
If one were to boil all of film history down into one form, one singular face, who might that face belong to? For some, the answer may admittedly be that of Iron Man or James Bond, but for many, that face is none other than that of Martin Scorsese. The legendary director has consistently shaped the industry of film both directly and indirectly over the past 55 years, remaining one of the most distinct and daring minds in Hollywood since his maiden voyage behind the camera in 1967.
The Martin Scorsese
Few voices have rivaled Scorsese's as the foremost authority on exceptional world Cinema and its vastly interwoven history, and as such, the director's name has become nearly inseparable from the medium as a whole. But Scorsese's love of film was born much like everyone else's, plopped in a drafty movie theater, transfixed by the dancing lights cascading across the mammoth screen in front of him. While his cinephilic origins may have been ordinary, his film journey was anything but, reaching glorious peaks and surviving cavernous valleys on his way to becoming the undisputed master of Cinema. 
Related article: 'In the Heights' – Behind the Scenes and Full Commentary/Reactions from Cast & Crew
Related article: The Hollywood Insider's CEO Pritan Ambroase: "The Importance of Venice Film Festival as the Protector of Cinema"
The 1960s – The Birth of a Cinephile in Little Italy
On November 17 of 1942, Martin was born to Charles and Catherine Scorsese. Both parents were familial emigrants from Sicily and the household relocated to the Little Italy district of New York City when he was too young to remember. Scorsese was a sickly frail and asthmatic child which caused his parents to refuse to allow him to play sports or hang around with the neighborhood ruck, instead, his mother and father would simply take him to the movies daily to occupy his active mind. Sprawling epics like Cecil B. DeMille's 'The Ten Commandments' (1956) and Howard Hawks' 'Land of the Pharaohs' (1955) taught him about the potential for Cinema as spectacle whereas quieter works like John Ford's 'The Searchers' (1956) instilled in him the desire to challenge the American mythos and cultivate his own perspective on his country and the films that it had issued. Despite these unquestionably influential works, Scorsese's film-dominated childhood was not solely defined by American fare, the early discovery of the French New Wave coupled with Italian directors like Roberto Rossellini and Federico Fellini helping to shape the director's international worldview and acute stylistic sensibilities. 
This adolescent love for moving pictures wound up becoming more influential than he could have ever imagined, giving his life direction when he felt at his most desultory. Scorsese had been training to become a priest at a preparatory seminary but was quickly overcome with doubt over the life he was seemingly locking himself into. He dropped out and decided to throw caution to the wind, enrolling at New York University with a concentration in Film Communication. While at NYU, Scorsese directed three experimental short films; 'What's A Nice Girl Like You Doing in a Place Like This?' (1963), 'It's Not Just You, Murray!' (1964), and 'The Big Shave' (1967), each improving upon the last with precision and purpose.
The same year as Scorsese released his graphic Vietnam metaphor 'The Big Shave', he additionally released his first feature-length film, 'Who's That Knocking At My Door' (1967) which starred fellow NYU students and soon-to-be lifelong contributors actor Harvey Keitel and editor Thelma Schoonmaker. A small film about a Catholic New Yorker wrought with relationship anguish, legendary film critic Roger Ebert saw the film by happenstance at the Chicago International Film Festival and immediately sung Scorsese's praises stating, "…absolutely genuine, artistically satisfying, and technically comparable to the best films being made anywhere. I have no reservations in describing it as a great moment in American movies." 
Related article: MUST WATCH – The Hollywood Insider's CEO Pritan Ambroase's Love Letter to Black Lives Matter – VIDEO
Subscribe to The Hollywood Insider's YouTube Channel, by clicking here.
The 1970s – A Different Kind of Filmmaker For a Different Kind of New York 
It would take until 1972 for Scorsese to make his next film, picking up Hollywood odd-jobs and buddying up with the 'movie brat' generation of emergent New Wave American filmmakers. His sophomore effort, the forgotten western-exploitation B-movie 'Boxcar Bertha' (1972) starring Barbara Hershey and David Carradine, was a complete failure on all fronts. Highly influential actor and director John Cassavetes famously saw the film and told Scorsese, "Marty, you've just spent a whole year of your life making a piece of s**t. It's a good picture, but you're better than the people who make this kind of movie. Don't get hooked into the exploitation market, just try and do something different." It's hard to imagine the last 50 years of Cinema history had Cassavetes not set Scorsese straight after 'Boxcar Bertha', as only one year later the director released the much-celebrated gritty New York gangster film 'Mean Streets' (1973). 
The beginning of one of the most prolific and celebrated director-actor relationships in the history of film, 'Mean Streets' united Scorsese with the relatively unknown Robert De Niro. Connected by fellow 'movie brat' Brian De Palma who had worked with De Niro on the little-seen 'Greetings' (1968) and 'Hi, Mom!' (1970), the pair instantly formed a connection that would eventually lead to some of the most memorable performances in film history. Keitel starred as small-time hood Charlie who, alongside De Niro's hot-headed Johnny Boy, struggles with the banality of his position and deep religious guilt over his misdeeds.
The film employed break-neck editing and a seemingly unending soundtrack of electrifying classic and contemporary music, which would soon grow to become clear signifiers of 'A Martin Scorsese Picture'. Following the hyper-masculine and aggressively brash 'Mean Streets', Scorsese took a turn few could have predicted, directing a much quieter wanderlust in 'Alice Doesn't Live Here Anymore' (1974). Star of 'The Exorcist' (1973) Ellen Burstyn hand-picked Scorsese as the director of the film after being turned on to his previous film by Francis Ford Coppola and her leap of faith was ultimately rewarded, winning the Best Actress Oscar at the 1975 Academy Awards for her role in the film.  
Related article: Why Queen Elizabeth II Is One Of The Greatest Monarchs | Her Majesty Queen Elizabeth II of United Queendom of Great Britain & Northern Ireland (Video Insight)
Limited Time Offer – FREE Subscription to The Hollywood Insider
Click here to read more on The Hollywood Insider's vision, values and mission statement here – Media has the responsibility to better our world – The Hollywood Insider fully focuses on substance and meaningful entertainment, against gossip and scandal, by combining entertainment, education, and philanthropy.
Scorsese's next venture would prove one of the most important of his career as well as one of the most influential films of all time. In 1976, he would release the polemically beloved masterpiece 'Taxi Driver', again teaming with Robert De Niro as the tragically tortured Travis Bickle. Oozing style and substance from every frame, the film served as the first collaboration between Scorsese and writer-director Paul Schrader as well as the final score composed by the legendary Bernard Herrmann. It additionally introduced the world to two-time Oscar winner Jodie Foster who controversially portrayed the underage prostitute Iris. 'Taxi Driver' remains a spellbindingly harrowing descent into madness and contentious dissection of isolation, likely one of the most brutally accomplished character studies to have ever been put to film. It went on to win the Palme d'Or at the 1976 Cannes Film Festival and officially crown both its star and director as the undisputed best of the best within the industry.
Around the release of this film, Scorsese was in the grips of a vicious cocaine addiction that was only worsened by the failure of his next film, a long-time passion project and ode to the golden age of musicals, 'New York, New York' (1977). Again teaming with De Niro and 'Cabaret' (1972) star Liza Minnelli, the director fell into a vicious depression that landed him in the hospital after his destructive drug use triggered internal bleeding. De Niro met with him while he was still recovering at the infirmary and asked him frankly whether he wanted to "live or die", and if he wanted to live then he had to set himself straight and begin working on his next picture.
The 1980s – A Cultural and Personal Rebirth 
This next picture wound up matriculating into the titanically influential and heartbreakingly powerful 'Raging Bull' (1980). The real-life story of middleweight boxing champion turned addled stand-up comedian Jake LaMotta, of whom De Niro's destructively rabid portrayal scored a win for Best Actor, the film offered a sprawling portrait of dwindling fame and doleful decline. Scorsese scored his first nomination for Best Director for 'Raging Bull', his ingenious camera movements and intricately claustrophobic staging sighted as some of the film's quieter successes. The film quickly rose in estimation in the years following release, Britain's Sight and Sound magazine listing it as the best film of the 1980s and coming in at an astonishing number 4 on the AFI's "100 Years…100 Movies" List. In addition to its formative impact on the world of film, 'Raging Bull' is made even more important by the fact that the film saw the first-ever collaboration of Scorsese and actor Joe Pesci for the very first time. 
Related article: The Hollywood Insider's CEO Pritan Ambroase: "The Importance of Venice Film Festival as the Protector of Cinema"
Related article: The Masters of Cinema Archives: The Hollywood Insider Pays Tribute to 'La Vie En Rose', Exclusive Interview with Director Olivier Dahan
Related article: – Want GUARANTEED SUCCESS? Remove these ten words from your vocabulary| Transform your life INSTANTLY
The 1980s would see Scorsese taking even more risks than before, striking out on his own two feet to tell the stories that mattered to him. The director would follow up 'Raging Bull' with the bitingly satirical 'The King of Comedy' (1982), again teaming with De Niro to bring to life the perversely comical tale of aspiring comedian Rupert Pupkin. The film pitted De Niro's unquenchably dedicated yet not exactly levelheaded Pupkin against Jerry Lewis' aging late-night talk-show host Jerry Langford. While certainly underappreciated in its time, 'The King of Comedy' has enjoyed a triumphant second-life amongst Scorsese purists and general audiences alike, crowning the film as one of his best. The director only had to shift a few city blocks for his next feature, an all-in-one-night odyssey of Manhattan misfortune entitled 'After Hours' (1985) that starred Griffin Dunne as the snakebitten Paul Hackett. Filmed on an impressively low budget and reminiscent of the more alternatively underground style, Scorsese won the Best Director Award at Cannes for the film.
His next film served as his first genuine induction into mainstream studio filmmaking, a sequel twenty-five years in the making to Robert Rossen's influential 'The Hustler' (1961), 'The Color of Money' (1986) starring Paul Newman and Tom Cruise. Newman took home an Oscar for his reprised role as Fast Eddie Felson, but the film's true winner was Scorsese who finally amassed enough studio clout to receive the go-ahead for his long-awaited adaptation of Nikos Kazantzakis' highly contentious novel, 'The Last Temptation of Christ'. In 1988, Scorsese's dream finally became a reality, bringing to life the alternative interpretation of Jesus Christ's final days and casting 'Platoon' (1986) star Willem Dafoe in the leading role.
Blisteringly beautiful and unabashedly bizarre, the film sought to challenge and interrogate the biblical interpretation of Christ, instead offering a more unsure and unstable portrayal that landed the director in hot water with many religious fundamentalists around the world. The film was famously deemed "morally offensive" by the Roman Catholic Church and sparked protests around the globe for the supposed blasphemy of even entertaining the notions grappled within Scorsese's visceral masterpiece.
Related article: Martin Scorsese: 32 Facts on the Powerful Auteur of Cinema Synonymous with Hollywood
Related article: The Art of Deception Behind Martin Scorsese's 'Shutter Island' | An In-Depth Guide & Explanation
The 1990s – Reaching New Heights as a True Screen Icon
Scorsese kicked off the new decade with what is arguably his most recognizable work, the unparalleled gangster epic 'Goodfellas' (1990). The director again teamed with De Niro and Pesci as supporting players in the sprawling story of a life in the mafia, handing the reins over to Ray Liotta to anchor the film in a magnetic performance as real-life mobster turned FBI informant Henry Hill. From Hill's childhood induction into the world of crime, across his various pulp-filled misadventures with fellow crooks Jimmy Conway and Tommy DeVito, to his eventual betrayal of the life he once lusted after so unsparingly, Scorsese paints a truly mesmerizing picture of life in the mob with an earnest fervor rarely seen in other crime dramas. The film saw Scorsese elevate his craft to the next level across the board, becoming more ostentatious in his bravura editing, camera maneuvering, and perfectly brash selection of musical accompaniment. Both Ebert and contemporary Gene Siskel listed the film as their pick for the best of the 1990s, and since its release, it has become the director's foremost iconography and distinguishing trademark. 
It will shock no one to learn that the director's next feature 'Cape Fear' (1991) yet again featured a much-celebrated performance from none other than Robert De Niro. What made this film special though, as well as De Niro's place within it, is the complete and utter terror that oozes throughout every pore of both. De Niro portrays the horrifically sadistic and psychotic Max Cady, an ex-con who seeks out the lawyer who failed to save him from a 14-year sentencing played by Nick Nolte. Nolte and his family, a pair of exceptional performances from Jessica Lange and Juliette Lewis as his wife and daughter, are terrorized by the unrelenting Cady, slowly blurring the line between what's real and what's imagined as his attacks grow more violent. If classic films have to be remade, this is absolutely how it should be done as Scorsese elevates and expands upon the original while avoiding relitigation of the same story beats.
It was clear to many, including the director himself, that the formula of casting De Niro in increasingly outlandish roles was running its course and as such the director set out on an unofficial hunt for his next leading man. His first attempt to fill the De Niro-shaped void came in the form of lauded British star of 'My Left Foot' (1989), Daniel Day-Lewis. The actor was cast as Newland Archer in Scorsese's unpredicted high-society period piece 'The Age of Innocence' (1993). The extravagantly gentle film received rave reviews from critics but bombed at the box office, sending Scorsese back to the reassuring comfort of De Niro and Pesci for yet another gangster saga with 'Casino' (1995).
Related article: Pritan Ambroase On His Idols Martin Scorsese & James Cameron And Positive Actions Needed To Avert Global Warming Crisis
Related article: Watch: Behind The Scenes & Making Of Netflix's 'The Irishman' As Al Pacino, Robert De Niro, Joe Pesci & Martin Scorsese Continue Their Legendary Partnership
While not breaking any new ground for the director, the film remains an insanely fun watch, a feast for the eyes and ears, and unworthy of the unfair comparisons it received to 'Goodfellas' upon its release. The director would follow his recognizably safe effort with 'Casino' with his most alienating and unique film, 1997's 'Kundun'. The film follows the trials of the 14th Dalai Lama and his exile from Tibet, a subject matter that got Scorsese banned from the country indefinitely. Scorsese ended the decade on a more recognizable note with 1999's 'Bringing Out the Dead' starring Nicholas Cage, reteaming with Schrader for another characteristically pitch-black examination of spiritual redemption.
The 2000s – A New Muse For a New Millennium 
Scorsese's search for a new franchise-face was ended upon his discovery of the overnight sensation and star of 'The Basketball Diaries' (1996) and 'Titanic' (1997), Leonardo DiCaprio. Scorsese was made aware of the meteoric young performer by none other than De Niro himself, who acted alongside DiCaprio in 'This Boy's Life' (1993) and was blown away by his powerful screen presence. Scorsese would make three films across the 2000s, each headlined by DiCaprio in vastly different yet consistently remarkable roles. The pair's relationship began with 'Gangs of New York' (2002), an absolutely massive ode to the warring factions of 1800s New York.
DiCaprio offered fine work as the vengeful Amsterdam Vallon but was unquestionably outshined by a gloriously larger-than-life performance from the aforementioned Day-Lewis as Bill the Butcher. Their next collaboration would prove as a better spotlight of the young actor's immense acting chops, taking on the daunting legacy of reclusive film mogul and pioneer of aviation Howard Hughes in the eccentric biopic 'The Aviator' (2004). DiCaprio offered up an unprecedented vulnerability in his take on Hughes, depicting the extent of his destructive OCD and later-life mania. While the film won five Academy Awards, including nabbing Best Supporting Actress for Cate Blanchett's portrayal of legendary actress Katharine Hepburn, both DiCaprio and Scorsese walked away empty-handed. 
His Academy luck would finally change with the release of his loose remake of the Hong Kong crime thriller 'Internal Affairs' (2002), 2006's Best Picture-winning 'The Departed'. DiCaprio starred alongside Matt Damon as dual sides of the same coin, the former a desperate police recruit sent undercover to infiltrate the mob and the latter a mob informant lodged deep in the police department, both manipulated by the fiendish mob boss Frank Costello portrayed by Jack Nicholson in his final iconic performance. Scorsese finally took home the Best Director Oscar for his sixth nomination, jokingly asking the presenter to "double-check the envelope" in his acceptance speech. 
Related article: A Tribute to Denis Villeneuve: The Best Fantasy-Thriller Director Today
Related article: A Tribute to Taika Waititi: The Rise and Journey of this Multi-Talented Director
Outside of the directing chair, the 2000s saw Scorsese take on a completely new challenge with the founding of his much-celebrated World Cinema Project. The non-profit organization's sole originating purpose was to preserve and restore neglected films from around the world, offering them a chance to reach a larger audience than the various creators had ever imagined. A sibling to Scorsese's similarly-minded American-bound endeavor The Film Foundation, the WCP offered a platform for talent of all forms, making way for some of the greatest films from around the world to have slipped between the cracks of public consciousness. The organization has restored 43 films including Ousmane Sembène's 'Black Girl' (1966), Luis Buñuel's 'Los Olvidados' (1950), and Edward Yang's 'A Brighter Summer Day' (1991), with plenty more soon to be reissued in the coming years.
The 2010s and Beyond – A Name Synonymous With Cinema Incarnate
Scorsese's partnership with DiCaprio extended into the 2010s, beginning the latest stage of his career with the horror-infused neo-noir 'Shutter Island' (2010). A twist-fueled tale of two hard-nosed detectives sent to a remote island mental institution to locate a missing patient, the film saw its director begin to examine his status as a cinematic master and the illustrious career he had carved out for himself. This self-reflection propelled him in directions he had previously been averse towards such as the spellbinding mystery of 'Shutter Island' or the kid-friendly wonderment of his next film 'Hugo' (2011).

Adapted from the illustrated children's novel by Brian Selznick "The Invention of Hugo Cabret" the film marked the director's first foray into anything that could be remotely construed as heart-warming, let alone resoundingly whimsical. But just when audiences might have suspected Scorsese was softening up, he came out with the dizzyingly raucous and unreservedly unreputable 'The Wolf of Wall Street' (2013). The unbelievably true story of New York stockbroker Jordan Belfort, from his first days on Wall Street to his glorious reign as hard-partying CEO and eventual downfall and imprisonment for large-scale security fraud. DiCaprio's performance as Belfort is one of the wildest to ever be captured on film and is still argued as potentially the greatest he ever delivered, but alongside the likes of Jonah Hill and newcomer Margot Robbie, the film ultimately proves a brilliant ensemble piece.
Related article: A Tribute to Oliver Stone: The Oscar-Winning Hollywood Director & Writer
Related article: A Tribute to Great International Film Directors & Their Films
The latter half of the decade would see Scorsese revisit the two central tenets of his previous filmography; faith and regret. In 2016, he released the stunningly atmospheric 'Silence' which starred Andrew Garfield and Adam Driver as Portuguese Jesuit priests sent to seventeenth-century Japan after it had banned foreign contact and the practice of Catholicism under the Tokugawa shogunate. The director would return to the questions pondered in his works like 'The Last Temptation of Christ' and 'Kundun', creating a cumulative yet reserved journey through the very soul of belief. Scorsese would continue this filmographic review of his own career with the much-anticipated release of 'The Irishman' (2019). Scorsese again reunited with his former partners De Niro and Pesci, this time adding into the mix the legendary Al Pacino alongside them. A gigantic three-and-a-half-hour epic about Irish teamster Frank Sheeran caught in the crosshairs of history and locked between the mob and powerful union leader Jimmy Hoffa, many skeptics of the film and its radical de-aging CGI technology were quickly silenced upon its release. 
Looking into the future, Scorsese is already underway on his next endeavor, a sprawling western adaptation of David Grann's novel "Killers of the Flower Moon" set for release in 2022. Both De Niro and DiCaprio will co-star in the film, for the first time uniting Scorsese's generational muses in one of the director's own films. The film will follow the multiple murders that took place on the oil-rich Osage Nation in Oklahoma during the 1920s and will likely be released on the streaming service Apple TV+, the second streaming release for the director after Netflix distributed 'The Irishman' in 2019. 
We, at The Hollywood Insider, will continue to support the auteur Scorsese and marvel at his brilliance – Cinema is better due to Scorsese. Long Live Scorsese. Long Live Cinema. 
By Andrew Valianti
Click here to read The Hollywood Insider's CEO Pritan Ambroase's love letter to Black Lives Matter, in which he tackles more than just police reform, press freedom and more – click here.
An excerpt from the love letter: The Hollywood Insider's CEO/editor-in-chief Pritan Ambroase affirms, "The Hollywood Insider fully supports the much-needed Black Lives Matter movement. We are actively, physically and digitally a part of this global movement. We will continue reporting on this major issue of police brutality and legal murders of Black people to hold the system accountable. We will continue reporting on this major issue with kindness and respect to all Black people, as each and every one of them are seen and heard.
Just a reminder, that the Black Lives Matter movement is about more than just police brutality and extends into banking, housing, education, medical, infrastructure, etc. We have the space and time for all your stories. We believe in peaceful/non-violent protests and I would like to request the rest of media to focus on 95% of the protests that are peaceful and working effectively with positive changes happening daily. Media has a responsibility to better the world and The Hollywood Insider will continue to do so."
Ways to support Black Lives Matter Movement to end systemic racism
More Interesting Stories From The Hollywood Insider
– Want GUARANTEED SUCCESS? Remove these ten words from your vocabulary| Transform your life INSTANTLY
– Compilation: All James Bond 007 Opening Sequences From 1962 Sean Connery to Daniel Craig
– Do you know the hidden messages in 'Call Me By Your Name'? Find out behind the scenes facts in the full commentary and In-depth analysis of the cinematic masterpiece
– A Tribute To The Academy Awards: All Best Actor/Actress Speeches From The Beginning Of Oscars 1929-2019 | From Rami Malek, Leonardo DiCaprio To Denzel Washington, Halle Berry & Beyond | From Olivia Colman, Meryl Streep To Bette Davis & Beyond
– In the 32nd Year Of His Career, Keanu Reeves' Face Continues To Reign After Launching Movies Earning Over $4.3 Billion In Total – "John Wick", "Toy Story 4", "Matrix", And Many More
martin scorsese, martin scorsese, martin scorsese, martin scorsese, martin scorsese, martin scorsese, martin scorsese, martin scorsese, martin scorsese, martin scorsese, martin scorsese, martin scorsese, martin scorsese, martin scorsese, martin scorsese, martin scorsese, martin scorsese, martin scorsese, martin scorsese, martin scorsese, martin scorsese, martin scorsese, martin scorsese, martin scorsese, martin scorsese, martin scorsese, martin scorsese, martin scorsese, martin scorsese, martin scorsese, martin scorsese, martin scorsese, martin scorsese, martin scorsese, martin scorsese, martin scorsese, martin scorsese, martin scorsese, martin scorsese, martin scorsese, martin scorsese, martin scorsese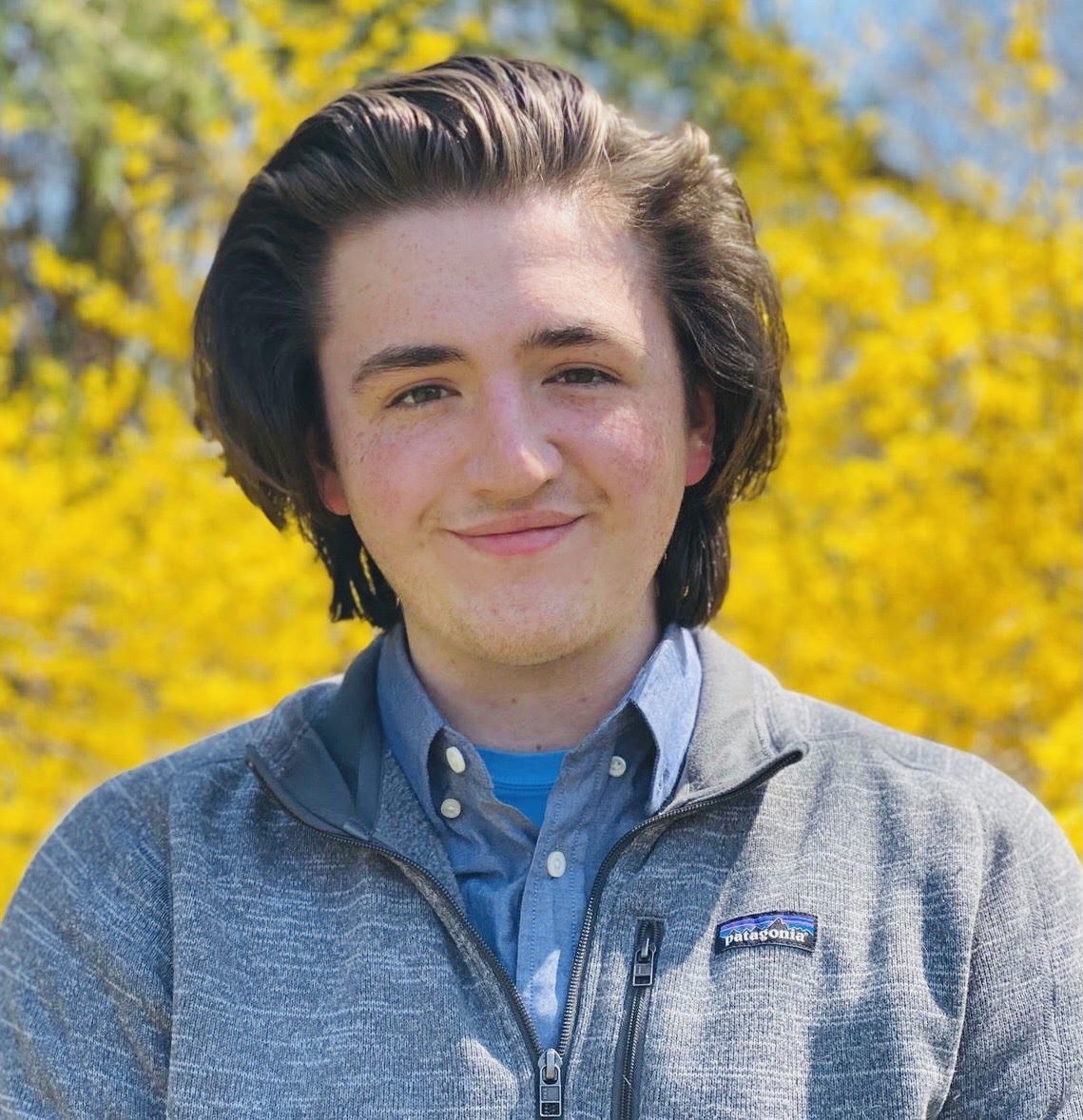 Andrew Valianti is a writer and an aspiring producer-director, and all-around film lover. While writing both features and reviews for the Hollywood Insider, Andrew has focused on the intersection of cinema and politics as they relate to empowering diverse stories and viewpoints. Through both study and practice, Andrew has seen first hand the many ways in which film and media can have a positive and meaningful impact on everyday lives. His personal views align with the Hollywood Insider, as he views journalism as a means to empower and mobilize positive change rather than spread gossip or negativity. He believes that art ignites action and has sought to pursue stories that further this goal.