Photo: 'Luca'/Pixar
'Luca' – A Summer Oasis For Children
Disney and Pixar's latest animated feature, 'Luca,' is an endearing fable about two young sea monsters who go off on an adventure to accomplish their dreams of running away on a Vespa. Filled with friendship, gelato, soccer, and bicycling, 'Luca' encompasses the youth within Italian culture. When a reserved sea monster meets a daring friend, they quickly bond over their aspirations for adventure and the hopes of claiming a Vespa of their own.
The two venture into a local Italian Riviera, where they learn the ways of humans through pasta, cycling, and exploring the concept of stars. When they learn that a local competition called The Portorosso Cup offers prize money, the disguised sea monsters and their human friend make a team to try and win so that they can drive off into the sunset on their personal Vespa. 
Related article: A Tribute to Cannes Film Festival: A Celebration of Cinema, Glamour, and Humanity | Statement From Hollywood Insider's CEO Pritan Ambroase
Related article: One of the Most Beautiful Love Stories 'God's Own Country' is a Must Watch for Fans of 'Call Me By Your Name'
Related article: Did you see the hidden messages in 'Call Me By Your Name'? Find out behind the scenes facts in the full commentary and In-depth analysis of the cinematic masterpiece
In his first feature film, director and native to Italy, Enrico Casarosa's past strength was in the art department as a storyboard artist for films such as 'Coco,' 'Up,' and  'Robots.' Casarosa's only directorial piece prior to 'Luca' was for a coming of age short 'La Luna,' available to watch on Disney+. As done with 'Toy Story 4,' the impressive visualizations are extraordinary to witness, and the sheer amount of work into perfecting a single strand of hair is something otherworldly. Even in English, the film holds its ties to Italian culture as the introduction graphics are in Italian with "Disney presenta" and "un film Pixar Animation Studios." While the film itself is not extraordinarily life-changing, it's a sure winner for capturing your heart and compelling a story of friendship no matter your differences. 
Trading Sea Life For Vespas 
'Luca' begins by introducing the main character, Luca Paguro (Jacob Tremblay), a young sea monster filled with vibrancy, curiosity, and gentle humor. He lives with his family off the coast of the Italian Riviera with his attentive mother Daniela (Maya Rudolph), caring father Lorenzo (Jim Gaffigan), and outspoken grandmother (Sandy Martin). It is more than clear that Luca's curiosity gets the better of him as he ventures beyond his under the sea household to find human treasures. With his only friends being a colony of fish that resemble brainless sheep, his need for adventure is more apparent than ever.
On his small underwater adventure, Luca finds little human treasures such as a wrench, clock, old photographs; and cannot help but wonder what life is above the water horizon. Then, he sees a boat soaring above him, making Luca retract in fear and calling them a land monster. When he goes home, he asks his mother, "Where do boats come from?" His family offers a similar response as to what you'd find when a human child asks where babies come from.
Related article: MUST WATCH – Hollywood Insider's CEO Pritan Ambroase's Love Letter to Black Lives Matter – VIDEO
Subscribe to Hollywood Insider's YouTube Channel, by clicking here.
Luca's grandmother, one of the most well-written characters from the film, replies with a cool, "He's old enough to hear about it." Luca's mom is your average fearful woman whose entire life is focused on keeping her child safe from things she does not understand, so when her son begins to question the outside world, she is terribly fearful. Luca is an inquisitive little guy with a similar personality to Nemo from Pixar's 'Finding Nemo' so you could go ahead and claim that his mother is Nemo's father, Marlin, in this situation. 
When Luca's curiosity leads him to a lost gramophone, he meets Alberto Scorfano (Jack Dylan Grazer), a risk-taking and fearless sea monster who spends most of his time on land. While Luca is constantly worrying, Alberto's nature always seems to free up Luca's personality so that he can learn to enjoy himself more than he ever did under the sea. Luca quickly finds himself on land, appearing as a real boy once his skin is no longer exposed to water. Think of the Australian teenage drama show, 'H20: Just Add Water', when the girls would transform into mermaids with the smallest drop of water. Man, I miss that show. Once out of the water, Luca experiences a euphoric moment as he witnesses life beyond the sea from grass, birds, and the warmth of the sun.
With a small amount of convincing since Luca's curiosity ultimately leads him to it, he joins Alberto in his home filled with lost human scraps. Alberto teaches Luca everything about being a human from walking, gravity, breathing, and not to look at the sun — of which Alberto believes the stars to be anchovies and the sun to be a big fish that watches overall. Alberto speaks of his father, whom he lives with above ground but is never around, making it very clear that his father's absence is something to speculate about. 
Related article: Why Queen Elizabeth II Is One Of The Greatest Monarchs | Her Majesty Queen Elizabeth II of United Queendom of Great Britain & Northern Ireland (Video Insight)
Click here to read more on Hollywood Insider's vision, values and mission statement here – Media has the responsibility to better our world – Hollywood Insider fully focuses on substance and meaningful entertainment, against gossip and scandal, by combining entertainment, education, and philanthropy.
With little time to explore the world, which is my only critique of the film, Luca becomes enamored with Vespas when he sees a poster of one that reads, "Vespa is freedom." Alberto and Luca share this need for freedom, as the two create and design a make-shift scrap Vespa earning a few crashes and scratches from the trial.
It's evident that Vespas are very important in the storyline as it's a symbol of freedom, risk-taking, and a human item that Luca so desperately wants. Back under the sea, Luca's family is furious that he went onto land, "You need to promise us that you'll never sneak off to the surface again," Daniela says. Without any compromises, Luca's family has made plans for him to stay at the bottom of the ocean with his see-through and crazy Uncle Ugo (Sacha Baron Cohen). Upset and frustrated, Luca runs away to land, where he and Alberto make an agreement to run away to the nearby human town of Portorosso. 
Alberto: "Every day, we'll ride someplace new, and every night we'll sleep under the fish. No one to tell us what to do. Just you and me out there. Free." 
Pasta, Star Gazing, And Bike Lessons
Running away from the sea, Luca and Alberto find themselves walking amongst humans on the Italian Riviera. Still learning how to act "human," they meet Ercole Visconti (Saverio Raimondo), a snobby five-time winner of the Portorosso Cup. However, he owns a shiny, brand-new red Vespa, and the two boys cannot help but stand in awe of the one thing they so desperately want. If Ercole says he got the Vespa by winning the competition, you bet their only desire is to win the competition so that they can have one of their own. With the story by Enrico Casarosa and Simon Stephenson, the attention to detail of what a real boy in Italy would dream of having or indulging in, is very well constructed into the storyline.
Related article: Hollywood Insider's CEO Pritan Ambroase: "The Importance of Venice Film Festival as the Protector of Cinema"
Related article: The Masters of Cinema Archives: Hollywood Insider Pays Tribute to 'La Vie En Rose', Exclusive Interview with Director Olivier Dahan
Related article: – Want GUARANTEED SUCCESS? Remove these ten words from your vocabulary| Transform your life INSTANTLY
They experience some genuine fear as the townspeople murder and eat ocean life but cannot help themselves from indulging in pasta and gelato. Giulia Marcovaldo (Emma Berman), a headstrong human girl, takes in the two as the three agree to team up to win the Portorosso Cup. As the underdogs, the three of them train relentlessly with the different skill sets needed for the competition. Luca trains for cycling, Alberto trains for devouring pasta, and Giulia takes on the swimming part as the two boys are still disguising themselves as human, and water is a big no. 
For a side character, Giulia's father, Massimo (Marco Barricelli), is a very endearing character as his intimidating presence as a fisherman frightens the boys when they first meet him. For their competition, they need her dad to pay for the entry fee, but as a fisherman, he's not catching enough fish to pay for bills, something the boys are more than capable and willing to help with. The rest of the film plays out in a humorous adventure of learning how to cope with friendships, jealousy, and discrimination. Luca, Alberto, and Giulia do anything they can for each other so that they can earn the rusty old Vespa in hopes of running away. 
"Silenzio, Bruno!" 
Written by Jesse Andrews ('Me and Earl and the Dying Girl') and Mike Jones ('Soul'), as you would expect from creators whose previous works excelled in screenwriting, 'Luca,' while not spectacular, has its moment of brilliance. Such as when "sharks" is substituted for a human curse word when a sea monster speaks of something in disagreement. Or the use of "Silenzio, Bruno," a phrase that Luca and Alberto say before doing risk-taking things. The writers made sure to hit areas of importance when discussing the differentiation between the sea monsters and the humans and the discrimination that came from their differences. 
Grandma: "Some people, they'll never accept him. But some will."
As an adult watching a film directed towards children, I felt that it kept my attention up until a certain point. In a way, I wished there was more emphasis on the difference between being underwater and on the surface for Luca's first time. When he's up there, Luca almost immediately goes into building his infatuation with the Vespa, as I would have liked to have seen him trying things out for the first time and simply enjoying the surface altogether from the very start.
Related article: An Ode To Pixar: The Studio That Never Misses, Making Us Cry and Laugh & More
Related article: Why Pixar Would Not Exist Without Steve Jobs, The Surprising Relationship
But, I cannot deny that it earned a few tears from myself by the end of the film. The character design seems to match the widely used format of round face, large eyes, and smooth textures as seen in 'Tangled,' 'Coco,' and 'Inside Out.' These animated features seem to be a recurring design for Pixar, and it's definitely winning as children seem to gravitate towards these wild size differences. With the addition of two brilliant young actors, Jacob Tremblay and Jack Dylan Grazer who perfectly portrayed the attitudes of the young sea monsters, this children's film is a win. 
Where To Watch 'Luca' 
'Luca' releases on June 18, 2021, available to stream exclusively on Disney+ with a subscription. Rated PG for rude humor, language, some thematic elements, and brief violence. 
Where To Find The Stars
Currently filming, Jacob Tremblay can be heard as Flounder in Rob Marshall's 'The Little Mermaid' alongside Awkwafina, Melissa McCarthy, and more. As said on IMDb about 'The Little Mermaid,' "A live-action remake of the animated Disney classic."
Expected June 2, 2023, Jack Dylan Grazer can be seen in David F. Sandberg's 'Shazam! Fury of the Gods' alongside Adam Brody, Zachary Levi, and more. As said on IMDb about 'Shazam! Fury of the Gods,' "Sequel to the 2019 film 'Shazam!'. Plot details are not yet known."
Just announced, Sacha Baron Cohen can be seen in Etan Cohen's 'Mandrake the Magician.' As said on IMDb about 'Mandrake the Magician,' "An action/adventure story centered on the comic strip master illusionist."
Expected in 2022, Maya Rudolph can be seen in Adam Shankman's 'Disenchanted' alongside Amy Adams, James Marsden, and more. As said on IMDb about 'Disenchanted,' "Ten years after her happily ever after, Giselle questions her happiness, inadvertently turning the lives of those in the real world and Andalasia upside down in the process."
Expected July 23, 2021, Jim Gaffigan can be heard as a voice actor in Derek Drymon and Jennifer Kluska's 'Hotel Transylvania: Transformania' alongside Brian Hull, Andy Samberg, Selena Gomez, and more. As said on IMDb about 'Hotel Transylvania: Transformania,' "Drac's Pack is back, like you've never seen them before in the final chapter of 'Hotel Transylvania.'"
Click here to read Hollywood Insider's CEO Pritan Ambroase's love letter to Black Lives Matter, in which he tackles more than just police reform, press freedom and more – click here.
An excerpt from the love letter: Hollywood Insider's CEO/editor-in-chief Pritan Ambroase affirms, "Hollywood Insider fully supports the much-needed Black Lives Matter movement. We are actively, physically and digitally a part of this global movement. We will continue reporting on this major issue of police brutality and legal murders of Black people to hold the system accountable. We will continue reporting on this major issue with kindness and respect to all Black people, as each and every one of them are seen and heard.
Just a reminder, that the Black Lives Matter movement is about more than just police brutality and extends into banking, housing, education, medical, infrastructure, etc. We have the space and time for all your stories. We believe in peaceful/non-violent protests and I would like to request the rest of media to focus on 95% of the protests that are peaceful and working effectively with positive changes happening daily. Media has a responsibility to better the world and Hollywood Insider will continue to do so."
Ways to support Black Lives Matter Movement to end systemic racism
More Interesting Stories From Hollywood Insider
– Want GUARANTEED SUCCESS? Remove these ten words from your vocabulary| Transform your life INSTANTLY
– Compilation: All James Bond 007 Opening Sequences From 1962 Sean Connery to Daniel Craig
– Do you know the hidden messages in 'Call Me By Your Name'? Find out behind the scenes facts in the full commentary and In-depth analysis of the cinematic masterpiece
– A Tribute To The Academy Awards: All Best Actor/Actress Speeches From The Beginning Of Oscars 1929-2019 | From Rami Malek, Leonardo DiCaprio To Denzel Washington, Halle Berry & Beyond | From Olivia Colman, Meryl Streep To Bette Davis & Beyond
– In the 32nd Year Of His Career, Keanu Reeves' Face Continues To Reign After Launching Movies Earning Over $4.3 Billion In Total – "John Wick", "Toy Story 4", "Matrix", And Many More
luca, luca, luca, luca, luca, luca, luca, luca, luca, luca, luca, luca, luca, luca, luca, luca, luca, luca, luca, luca, luca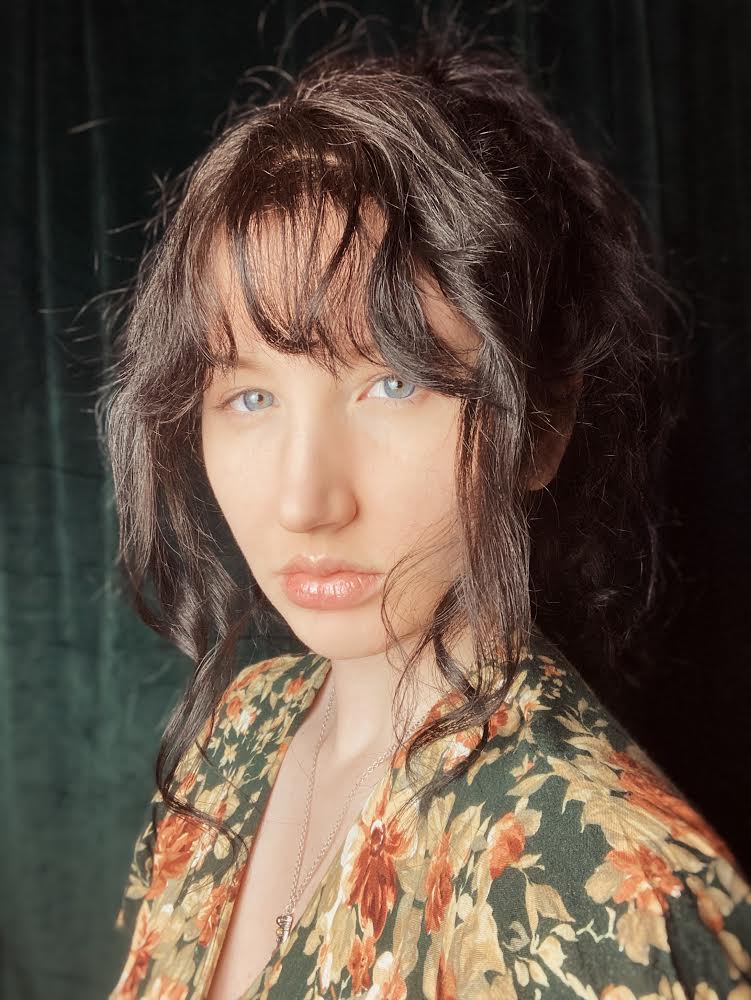 Isabella Brownlee is an experienced writer, video editor and filmmaker. She is currently a writer for Hollywood Insider, focusing on detailed and thought-provoking film reviews and articles discussing truth and impact in the film industry. Driven by self-awareness and unique perspectives, she takes utmost pride in providing others with emotionally impacted knowledge about the film industry. As a writer, her main goal is to connect with the audience and those who find themselves in the back of the bleachers unknown to anyone but beautifully aware of the world. In addition to her primary job functions, Isabella creates and edits videos/films personally and professionally. Aligning with Hollywood Insider's mission of sharing impactful and influential content, Isabella hopes to enrich her readers with positivity and truth.