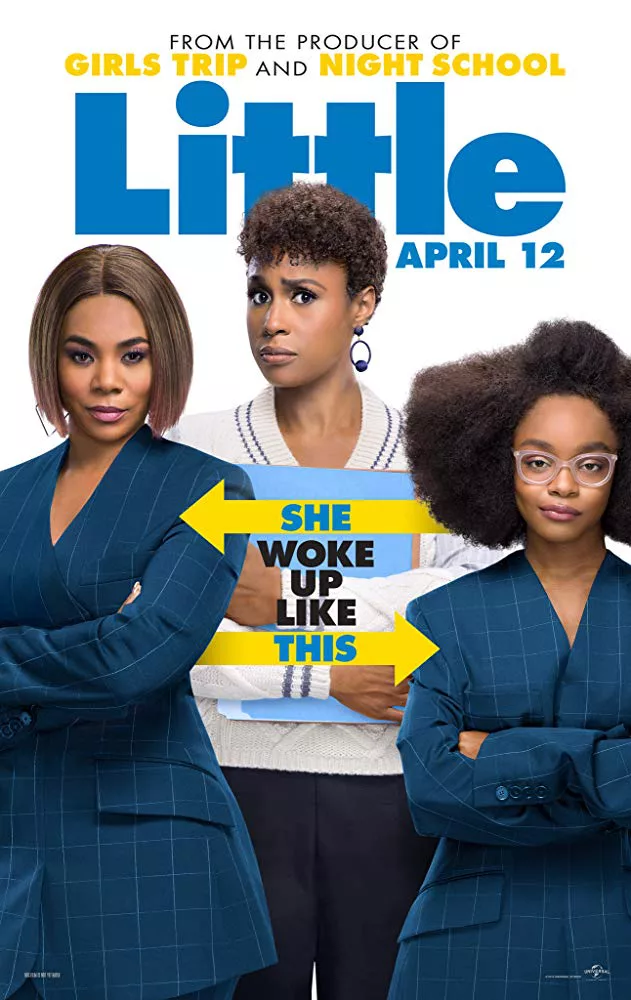 Photo: "Little"/Universal Pictures
Little is a nostalgic comedy directed by Tina Gordon, depicting an overwhelming, boss woman named Jordan Sanders, played by Regina Hall, who undergoes a magical transformation into her thirteen-year-old self with no one to believe her situation except her assistant, April Williams who is played by Issa Rae. Marsei Martin plays the child version of Jordan Sanders in which her character is forced to return to the school where she was once bullied. Martin is also acknowledged for having come up with the idea for this film at ten years old, and now as a fourteen year old, has had this idea come to life as an executive producer.
Marsie Martin is the fourteen-year-old executive producer of this film
The film was released April 12, 2019. The movie portrays parallels with other adult-child transformation films such as 13 Going on 30, Big, and 17 Again, but is subverted with a dominantly African American woman cast and with modern circumstances. The film starts off with Sanders issuing brutal treatment to her employees, resulting in child Stevie's wish for her to transform into a child. Once this magical transformation takes over, April is forced to take over the boss role which proves harder than she had thought. She then starts to see what Jordan's life truly was like as a child and her present as an overworked businesswoman. The ultimate goal of the film is for Jordan's character to find humility within herself and treat others with more respect in order to transform back to her adult self.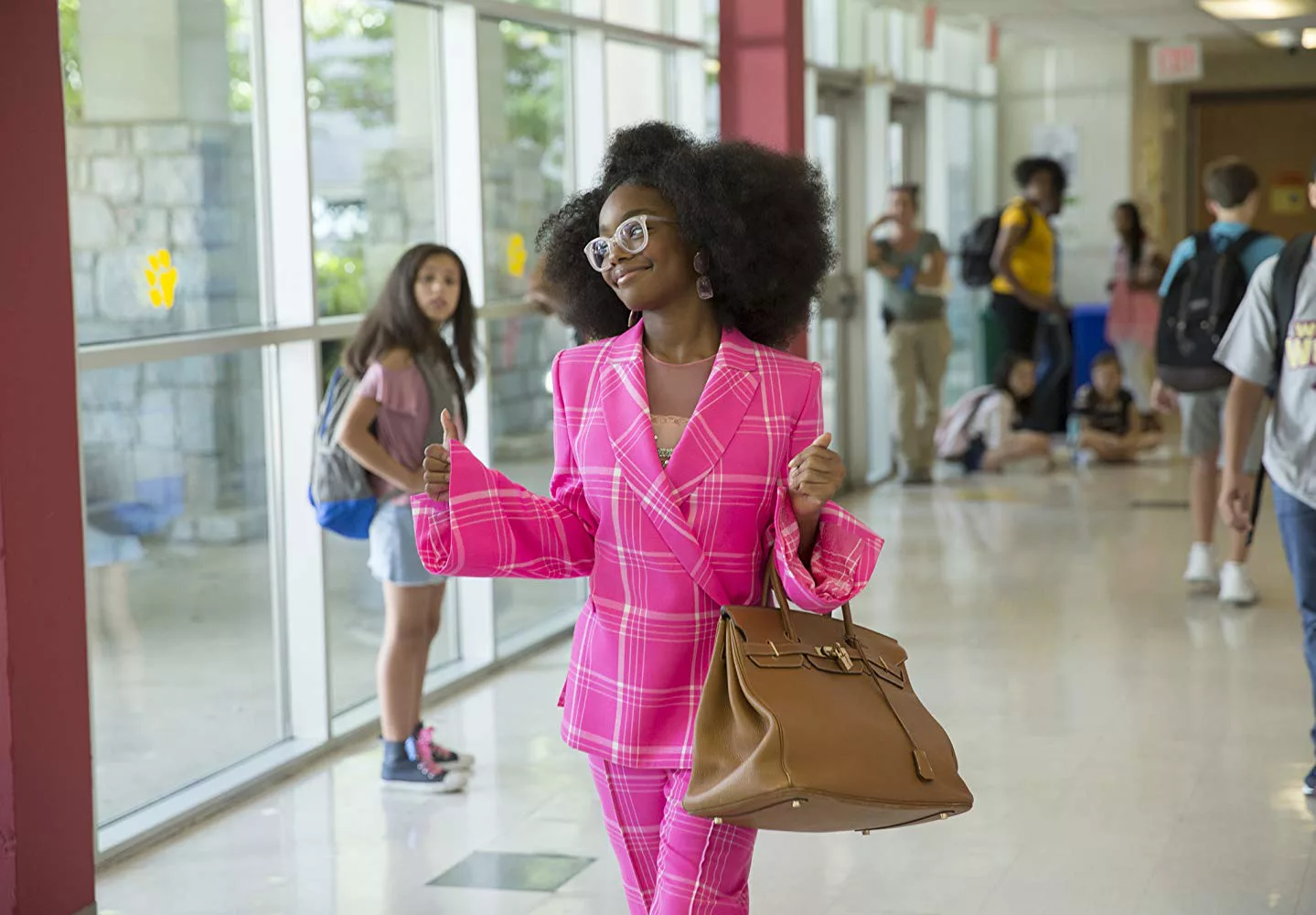 Photo: Marsai Martin in "Little"/Universal Pictures
A Hilarious Relationship Develops Between Boss Jordan
Sanders and Assistant April Williams
One of the more humbling aspects of the film is Jordan transforming from superior to inferior. April is forced to take on the role of Jordan's guardian in these circumstances, where Jordan legally must enroll in school and live a proper child's life. Jordan had been initially seen overworking and nearly belittling April as an assistant, causing an overbearing amount of stress. When the roles are reversed, Jordan clearly takes no pleasure in having to take condescending instructions from April; the dramatic irony is specifically seen in one scene in the parking lot where April seizes the opportunity to spank her publicly for her blatant disrespect. This is deemed as acceptable within their superior to inferior relationship and Jordan gets to experience the embarrassment of being scolded so sharply in front of others, similar to her imposed treatment in the office. Throughout the film, the two women get to understand each other's lives better, and the reasons they behave the way they do by forming a sister-type bond on the interior and a mother-daughter one on the exterior. Martin plays her role as an uppity adult woman trapped within a child's body extremely well, portraying great maturity over the other children which only increases the adorableness of her character.
A Little Lesson of Big Importance – Growth
A main motivation for Jordan's success is the fact that she had been socially tormented as a child, therefore, she desires her revenge to be through her own success. Once she presents a successful career for herself, her pettiness is clearly channeled through her treatment of her inferiors, as if she's treating them as if they had been her past tormentors. The transformation that takes place enables her to grow up "the right way" and to mature enough to truly leave the past……. in the past. Regina Hall portrays the true misery of this type of adult incredibly well and eventually bounces back into a humble woman. This film demonstrates how true growth and success isn't just about being rich and powerful, but it is also about being a good person and having a positive influence on others. Jordan finally redeems herself when she befriends the school's outcasts and helps them perform at the pep rally, regardless of any type of reputation from it or her current situation.
Cast: Regina Hall, Issa Rae, Marsei Martin, Justin Hartley, Tracey Elliot Ross, Tone Bell, Mikey Day, JD McCrary, Tucker Meek, Thalia Tran, Marley Taylor
Director: Tina Gordon
Writer: Tracy Oliver and Tina Gordon
Producers: Kenya Barris, Regina Hall, James Lopez, Josh Martin, Marsei Martin, Will Packer
More Interesting Stories From Hollywood Insider
– How Hollywood continues to take a stance on climate change and speaks up to halt the crisis facing our ONE home known as earth
– Are new actors getting a huge break, an amazing story, or simply financially beneficial for studios? 
– Read all about the hit show that's breaking all kinds of conventions, Fleabag is the groundbreaking showthat was written by the creator of Killing Eve.
– Chiewetel Ejiofor's masterful directorial debut The Boy Who Harnessed The Wind
– Why is Our Planet, the first landmark natural history show ever?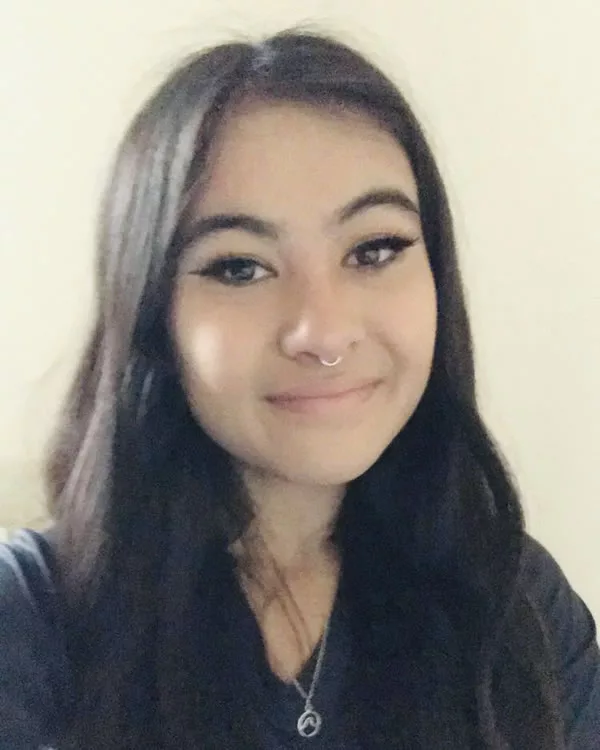 Juliet Poucher is a reviews writer for Hollywood Insider. She has a keen eye for films, art and literature, often analyzing them for hidden meanings. Hr goal with her career and duripromote entertainment with quality actors, meaningful stories, and universal messages.