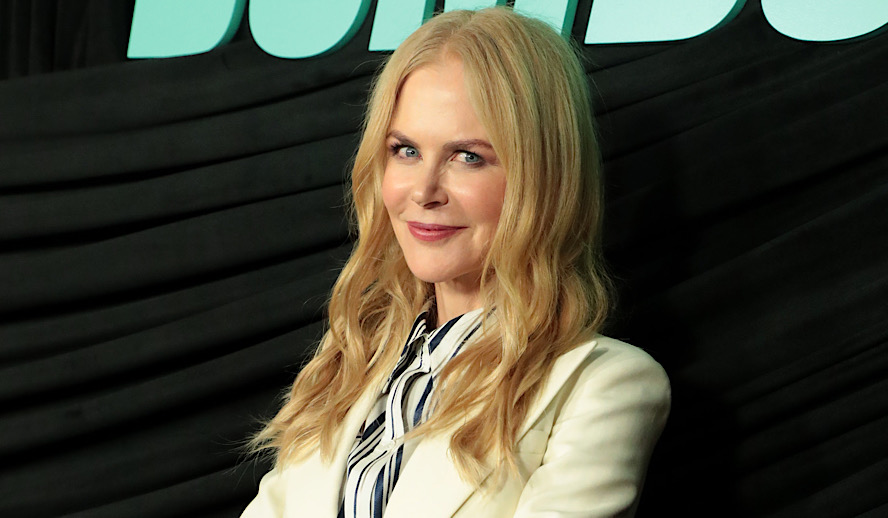 Video Version of this Article
Photo/Video: Nicole Kidman/Lionsgate Entertainment/ Hollywood Insider YouTube Channel
At birth, Nicole Kidman was given the Hawaiian name "Hōkūlani", meaning "heavenly star". While many casting directors have acknowledged Kidman's features as having a celestial quality to them, she's challenged herself throughout her career to bedevil this angelic trajectory. Despite occasionally becoming the focus of the tabloid lens, Kidman is a consummate professional who continues to seek out fresh and challenging work and doesn't seem to have a bad thing to say about anyone. In her storied career, she's played the queen of the punks, the queen of Atlantis, and the nemesis of Paddington the bear.
Related article: A Musical 'The Prom': Love Wins In Celebration of the Year with Meryl Streep, Nicole Kidman | Must-Watch
Related article: Video: Full Commentary & Reactions From Stars On 'Bombshell' With Charlize Theron, Nicole Kidman, Margot Robbie, Jay Roach & Team
Here are some of the best Nicole Kidman Roles:
BMX Bandits,
dir. Brian Trenchard Smith
One of Nicole Kidman's first films was BMX Bandits, a lighthearted teen sports comedy directed by Ozploitation icon Brian Trenchard-Smith. It's the sort of candy-colored hyperkinetic fluff a lot of great actors have in their early catalog, but what really sticks out about BMX Bandits is just how good it is. It's got a jamming synth score, a nonstop plot, and plenty of excellently photographed bike tricks (even if it's gobsmackingly obvious that Nicole's stunt double is a man in a frizzy red wig). 
Kidman buoyantly bounces off of the doltish villains (who seem like prototypes for Home Alone's Harry and Marv) as aptly as she does the teen heartthrobs, with whom she shares a few cheeky moments that telegraph her future excellence as a playful and magnetic romantic lead. Plus, it's great to hear an ingenue Kidman speak in her unadulterated Aussie accent.
Related article: MUST WATCH – Hollywood Insider's CEO Pritan Ambroase's Love Letter to Black Lives Matter – VIDEO
Subscribe to Hollywood Insider's YouTube Channel, by clicking here. 
To Die For,
dir. Gus Van Sant
While the early 90s saw Kidman romantically tower over Tom Cruise in Days of Thunder and Far and Away and fantasize about the rubber-suited Caped Crusader in Joel Schumacher's campy and libidinous Batman Forever, the actress's next big splash was in Gus Van Sant's To Die For. 
Playing a narcissistic anti-hero before it was cool, Kidman received a BAFTA nod and sculpted her 'ice queen' persona that she would return to again and again. As the monomaniacally ambitious broadcast journalist Suzanne Stone, Kidman used a gleaming smile to eclipse perverse moral plasticity and a capacity for manipulation that would put Cersei Lannister to shame. Behind her piercing blue eyes, Kidman revealed double-edged daggers that could cut straight to the heart.
Related article: The Power of Positivity: Ikorodu Bois + Chris Hemsworth + Russo Brothers + Sam Hargrave
Limited Time Offer – FREE Subscription to Hollywood Insider
Click here to read more on Hollywood Insider's vision, values and mission statement here – Media has the responsibility to better our world – Hollywood Insider fully focuses on substance and meaningful entertainment, against gossip and scandal, by combining entertainment, education, and philanthropy. 
Portrait of a Lady,
dir. Jane Campion
Kidman followed up To Die For with Jane Campion's The Portrait of a Lady, a sumptuous adaptation of the novel by Henry James. Trading the frozen remove of To Die For for deep vulnerability, Kidman utilizes her glamor to elicit maximum sympathy for her wayward heroine. It's a knowing, nuanced performance befitting a person whose real-life comprehension of the human condition would lead them to becoming a Goodwill ambassador for both UNICEF and UNIFEM. Where Van Sant's film revealed Kidman's talent for portraying wrought machinations of the mind, Campion's did the same for the machinations of the heart. Kidman soon became a reliable go-to for the part of the star-crossed lover.
The trick to playing star-crossed is that it requires an adeptness at displaying depths of both love and pain, often without the benefit of a present scene partner. This specialty of Kidman's was tapped again in Griffin Dunne's 1998 film Practical Magic. This film, which also began the tradition of Kidman's luminous allure being appropriated for characters with supernatural abilities, is more notable for its lived-in portrayal of the sororal bond between Kidman's Gillian Owens and Sally Owens (Sandra Bullock).
Related article: Hollywood Insider's CEO Pritan Ambroase: "The Importance of Venice Film Festival as the Protector of Cinema"
Related article: The Masters of Cinema Archives: Hollywood Insider Pays Tribute to 'La Vie En Rose', Exclusive Interview with Director Olivier Dahan
EVOLUTION: Every Nicole Kidman Role From 1983 to 2021
The Others,
dir. Alejandro Amenábar
The turn of the century saw Kidman shed the coquettishness and innuendoes to become a full-fledged psychological sex symbol, as evidenced in Stanley Kubrick's Eyes Wide Shut and Baz Luhrmann's Moulin Rouge! What is really interesting is that as soon as Kidman had adopted the title of femme fatale did she begin to subvert it. The Others, whose director Alejandro Amenábar coincidentally directed the Spanish film that Vanilla Sky is adapted from, casts Kidman as a cloistered and devout housewife. Shut away due to her children's' extreme sensitivity to light, Kidman pines for an absent husband and shades in a remarkably realistic relationship with the film's two child stars.
The Others is a film utterly absorbed in atmosphere, and Kidman is a presence that can channel that and become herself an ethereal force of nature. In Stephen Daldry's The Hours, Nicole Kidman was given a role that needed to echo through three distinct chronological periods. While Kidman's Virginia Woolf character only physically appears in the first of the film's three chapters, Woolf is referenced throughout the film and resonates thematically in each character's story. Here, the expressive energy in Kidman's gossamer countenance subtly evolves from that of turmoil to transcendent peace with one's mortality. For this role, Kidman won her first (and so far, her only) Academy Award.
Related article: 'The Undoing': A Bold Side of Nicole Kidman in HBO's Newest Suspense Drama
Related article: Video: 'Bombshell' Golden Globes Nominated & Oscar-Worthy – Rendezvous At The Premiere With Reactions From Charlize Theron, Nicole Kidman, Margot Robbie & Team
Cold Mountain,
dir. Anthony Minghella
2003 saw Nicole Kidman immersed in working-class dramas. Lars Von Trier's Dogville continued her streak of ably bringing to life even the most conceptual pieces by experimental auteurs–Dogville takes place in a small town that is represented by an empty soundstage with only the barest outlines of buildings drawn onto the ground. The film places Kidman right at the center of an allegorical tale of good and evil. While polarizing upon release, the film has gained a reputation as being one of the best films of the 2000s. For Kidman's character, the story is a fall from grace, possible because as an actress Kidman is believable both as the epitome of dignity and as one brought to utter desperation.
Cold Mountain is far more traditional in its presentation, but its story explores similar themes. The film is something of a synthesis for Kidman. She thrives in the film's period setpieces and costumes, beginning the film as the well-to-do preacher's daughter who has naturally garnered the attention of many of her town's eligible bachelors. As the film moves to its dramatization of the Civil War, she is given a long-lost love to hold onto in the form of Jude Law. Perhaps the most charming aspect of this film is the playful relationship that develops between Kidman and co-star Renée Zellweger. In a highlight scene, Kidman's Ada bemoans that the fence they're constructing "is about the first thing I've ever done that'll produce an actual result." Zellweger responds, "So you never wrapped your legs around this Inman?" to which Kidman flashes a coy glance worth a thousand words.
Related article: Video: 'Bombshell' Come Behind The Scenes During The Making of Oscar Worthy Film With Charlize Theron, Nicole Kidman, Margot Robbie, Jay Roach & Team
Related article: Watch: 'Reaction From Stars' On Making Of 'Bombshell' From Charlize Theron As Megyn Kelly, Nicole Kidman, Margot Robbie And More
Birth, dir. Jonathan Glazer
In Jonathan Glazer's Birth, Kidman's winning chemistry with child actors and her knack for characterizing lovelorn sorrow were both turned on their heads. In Glazer's film, Kidman's character Anna finds herself falling in love with a ten-year-old boy who claims to be her deceased husband Sean, reincarnated. This is a film that absolutely only works due to Kidman's simultaneous innocence and total commitment. Kidman ironically demonstrated her bonafides for a part like this at a press event for the film itself. When co-star Lauren Bacall dismissively characterized Kidman's experience as that of a "beginner", Kidman humbly responded, "I certainly don't feel like a big star in Hollywood."
After collaborations with the likes of Noah Baumbach (Margot at the Wedding) and Rob Marshall (Nine), Kidman was cast in perhaps her most unlikely role to date–as the antagonist in an Adam Sandler film. The film's title, Just Go With It, describes the advice Sandler gives to a woman who he's cajoled into pretending to be his wife, but it could also describe the thought process Kidman seems to bring to her work. Kidman's part in this film amounts mostly to some fun competitive banter between her and Jennifer Aniston, but it's worth mentioning due to a moment of peak physical comedy. During a contest in which Kidman's character and her husband (played by musician Dave Matthews) are tasked with picking up a coconut without using their hands, Kidman struggles hilariously until the coconut becomes lodged in between Dave Matthews' butt cheeks.
Related article: Why Queen Elizabeth II Is One Of The Greatest Monarchs | Her Majesty Queen Elizabeth II of United Queendom of Great Britain & Northern Ireland (Video Insight)
Related article: A Tribute To The Academy Awards: All Best Actor/Actress Speeches From The Beginning Of Oscars 1929-2019 | From Rami Malek, Leonardo DiCaprio To Marlon Brando & Beyond | From Olivia Colman, Meryl Streep To Bette Davis & Beyond
The Killing of a Sacred Deer,
dir. Yorgos Lanthimos
The 2010s had Kidman continuing her auteur streak with Park Chan-wook's Stoker and Werner Herzog's Queen of the Desert. She also began a television relationship with producer David E. Kelley, beginning with Big Little Lies. While Kidman continued to receive acclaim during this time, the actress really hit a new stride with 2017's The Killing of a Sacred Deer, directed by Yorgos Lanthimos. The Greek filmmaker's films seem to be naturally inflected with aspects of classical Greek drama, as well as tenets of the style of French director Robert Bresson. Bresson believed in stripping away the artifice of filmmaking. He often used nonprofessional actors in order to capture performances that were not 'actorly'.
Lanthimos, on the other hand, has come to almost exclusively use professional actors like Colin Farrell, Rachel Weisz, and Olivia Colman. This adds the additional step of having trained actors act like they are not actors. The resultant performances are perplexing, hypnotic, and haunting. The Killing of a Sacred Deer sees Kidman playing a mother confronted by an unstoppable supernatural force that threatens to kill either her or one of her children–the choice is her husband's. Rather than confront the situation emotionally, Kidman's character addresses it with stone-cold logic. Her performance is an unsettling tour de force.
Related article: An Analytical Guide to Yorgos Lanthimos' Early Films: Low on Intimacy, High on Violence
Related article: A Tribute to Charlize Theron: Her Career, Best Roles & Transformations
The Beguiled, dir. Sofia Coppola
Kidman again partnered with Colin Farrell for Sofia Coppola's The Beguiled. In yet another Civil War period piece for the Australian actress, Nicole Kidman plays Martha Farnsworth, the headmistress of a girls' school in Virginia. The women, low on supplies and increasingly isolated come across the wounded Corporal John McBurney while foraging. Soon, the man's presence creates dissent in their precarious hierarchy. 
Kidman revisits her 'ice queen' persona here, establishing rigid order among younger actresses including Kirsten Dunst and Elle Fanning. There is also a tense sexual power play in the film, as the violent interloper corporal is treated at times as an asset, a hostage, and a liability. Kidman also explored shifting loyalties and the perceptions therein in Karyn Kusama's 2018 film Destroyer. In that film, Kidman's detective Erin Bell is gradually hollowed out by the difficulties of her role as an undercover cop infiltrating a violent gang. Donning sun-spotted skin and a ragged voice for the part, Kidman gives a brutal whole-body performance totally unlike anything she's done before. Kusama's film takes Kidman's trademark charms and filters them to the point of near-unrecognizability. 
Kidman transformed in a totally different way for Jay Roach's 2019 film Bombshell, wearing Oscar-winning facial prosthetics to assume the appearance of news anchor Gretchen Carlson. This year, she's reteamed with David E. Kelley for the HBO series The Undoing and in Ryan Murphy's musical comedy The Prom. She's also slated to star in Robert Eggers' upcoming 10th-century Viking epic The Northman. Without a doubt, Kidman still has reinventions left in store for us.
We, at Hollywood Insider, will continue to support Nicole and cheer for each of her projects and her continued domination over Hollywood. Thank you for destroying ageism and continuing to rise in your career. Your roles and movies will continue to enthrall and inspire us all. 
Nicole Kidman Roles, Nicole Kidman Roles, Nicole Kidman Roles, Nicole Kidman Roles, Nicole Kidman Roles, Nicole Kidman Roles, Nicole Kidman Roles, Nicole Kidman Roles, Nicole Kidman Roles, Nicole Kidman Roles, Nicole Kidman Roles, Nicole Kidman Roles, Nicole Kidman Roles, Nicole Kidman Roles, Nicole Kidman Roles, Nicole Kidman Roles, Nicole Kidman Roles, Nicole Kidman Roles, Nicole Kidman Roles, Nicole Kidman Roles, Nicole Kidman Roles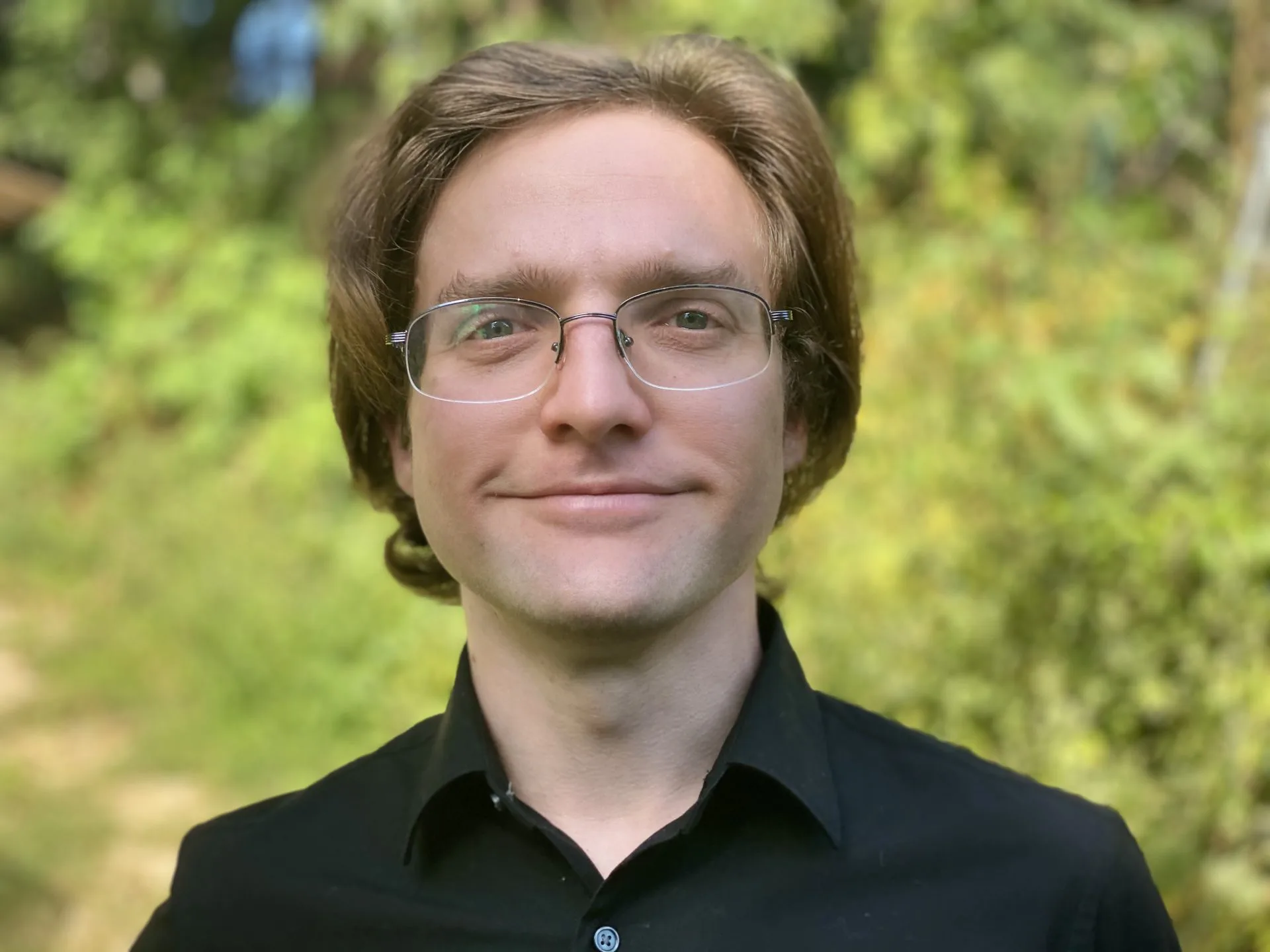 Trent
Kinnucan is a film and television critic, with over 5,000 film hours logged to date. He is devoted to maintaining an encyclopedic knowledge of cinema, with consideration for its history, its cultural impact, and its ability to create social change.
Trent
enjoys finding films that amplify voices otherwise unheard, and reveal images otherwise unseen.
Trent
's interest in media coverage as a way to inspire meaningful dialogue led him to
Hollywood Insider,
a media network that consistently prioritises journalism and content with a purpose.
Trent
also recognizes that media is meant to be enjoyed, which aligns with
Hollywood Insider's
penchant for tackling complex issues with levity and original insight.
Trent
hopes to share his love of film with others, and to help further expand the bandwidth of artists with something to say.