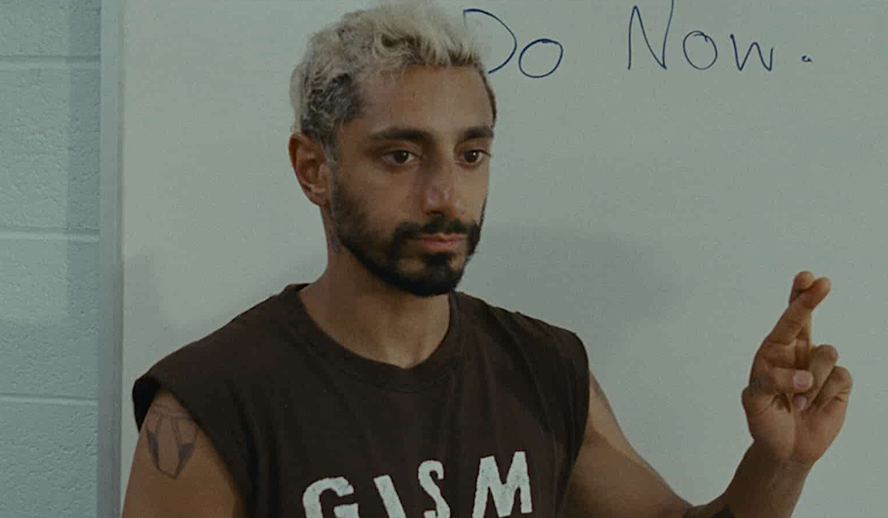 Photo: 'The Sound of Metal'
One way someone can participate in Deaf Awareness is by learning a few basic signs, learning about Deaf history and the ostracization that this marginalized group faced, or researching Deaf identity and learning a bit about a very vibrate culture. But, quite possibly the easiest way to celebrate is by combining all three of these and watching a movie. Advocacy Officer for the UK's Royal National Institute For Deaf People (RNID), Annie Roberts, says in a BBC article, "Too many films ignore the wealth of deaf culture, the sense of belonging to a community, and often embark on the medical route where deafness is seen as something to be cured. Often, a deaf character is just a token, used to tick a box, or is an object of ridicule." 
Related article: EXCLUSIVE: 'Dune' Full Commentary, Reactions, Making Of – Timothee Chalamet, Zendaya, Oscar Isaac
Related article: 'No Time to Die' Full Commentary, Behind the Scenes & Reactions, Daniel Craig, Rami Malek, Bond
Related article: 'No Time to Die' Royal Premiere & Reactions – Daniel Craig, Rami Malek, Léa Seydoux & More
Related article: 'Halloween Kills' Full Commentary & Reactions, Behind the Scenes – Jamie Lee Curtis & More
Related article: The Hollywood Insider's CEO Pritan Ambroase: "The Importance of Venice Film Festival as the Protector of Cinema"
The representation of deaf people in media has been warped and doesn't show the true authenticity of the Deaf experience or address the obstacles that people who are not deaf often overlook. These characters are commonly viewed negatively and the focus of their story ark is often about their struggle to fit into hearing society. Common tropes of deaf people include the criminal, the loner/ outcast, a source of comedy, or a character whose purpose is to elicit sympathy (this character usually dies in the end).
Deaf characters are depicted as always single and never in a relationship, experts at lip reading, and want to be hearing. These are misconceptions, and the distortion of people with hearing loss in media representation has only contributed to the hardships that the community has faced. The National Association of the Deaf stated that they believe, "all media coverage of deaf and hard of hearing individuals or the deaf and hard of hearing community should consist of authentic and first-hand representation." The slogan that they then go on to explain should be a driving factor in casting is "Nothing about us without us". There are several notable films however that take a deeper and more nuanced look at the Deaf experience. 
Deaf Representation – Movies and TV
'CODA'
'CODA', an acronym standing for Child Of A Deaf Adult, is an indie coming-of-age film about Ruby, the only hearing person in her family. Based on the 2014 French film 'La Famille Belier', the film was distributed in August 2021 by Apple TV+ after receiving top honors at The Sundance Film Festival. 
Ruby's family lives in Massachusetts and owns a humble fishing business. Because they do not have enough money for an interpreter, and because the social infrastructure does not accommodate people with disabilities and people of a lower socio-economic class, Ruby is their key to communicating with the hearing world around them. She is conflicted however when she finds she has a passion for music and longs to leave her town for Boston and get a singing degree. She feels pulled in two directions: helping her family or following her own dreams. 
Related article: MUST WATCH – The Hollywood Insider's CEO Pritan Ambroase's Love Letter to Black Lives Matter – VIDEO
Subscribe to The Hollywood Insider's YouTube Channel, by clicking here.
While the film's protagonist is hearing, the three other members of her family are all played by Deaf actors, including Marlee Matlin, who said to CBS about CODA, "I look forward to more opportunities, and not just me, but for deaf actors, writers, directors, people who work behind the camera. We have a history, we have a culture, we are part of the diverse continuum. So, what do I do? I talk about it, I make noise about it." The film is also important because it brings to light the lack of accessibility for Deaf individuals. Ruby acts as the family's interpreter because no one else in the small town can provide that invaluable service for them, even in places like the courtroom or the doctors office. 'CODA' is one of very few films to be open-captioned, meaning that all theatrical showings of the film must use subtitles, a small step of progress for making films more accessible.
'The Silent Child'
'The Silent Child' is a short film that was released in 2019 that focuses on the relationship between a little girl and her social worker, Joanne. It is only 20 minutes but is still extremely impactful and garnered critical acclaim, including winning an Oscar for Best Live Action Short Film. The story follows Libby, a profoundly deaf four-year-old and the only deaf person in her family. Her parents and her older siblings show no interest in communicating with Libby or accommodating her needs. In the opening scene, Libby is quiet at the table as her family talks rapidly, often covering their mouths, turning away, eating, or in general making it difficult for even the most experienced lip-reader to be able to understand a conversation. Libby is introduced to a social worker who teaches her sign language and changes the silence she is so used to into something different.
Through signing, the two form a deep bond and it is understood that Libby is not learning disabled, she just lacks the resources she needs to communicate effectively. The screenwriter Rachel Shenton, who also plays Joanne, is an ambassador for National Deaf Children's Society and while she herself is hearing, her father went deaf after undergoing chemotherapy. To her, it was crucial that the role of Libby went to a deaf child. According to IndieWire, Shenton said, "I've been involved in the deaf community for years, and my friends in the community that are actors or performers get very frustrated when they see hearing people portraying a deaf role, so that was something that I was never gonna do."
The ending of the short, without giving anything away, is followed up sombering title cards stating true statistics. These statistics are: 9 out of 10 deaf children are born to hearing parents and over 78% of deaf children attend mainstream school with no specialist support in place. The end card hits the theme of the film without being overly preachy, "We hope this film contributes in the fight for sign language to be recognized in every school across the globe."
Related article: Why Queen Elizabeth II Is One Of The Greatest Monarchs | Her Majesty Queen Elizabeth II of United Queendom of Great Britain & Northern Ireland (Video Insight)
Limited Time Offer – FREE Subscription to The Hollywood Insider
Click here to read more on The Hollywood Insider's vision, values and mission statement here – Media has the responsibility to better our world – The Hollywood Insider fully focuses on substance and meaningful entertainment, against gossip and scandal, by combining entertainment, education, and philanthropy.
'The Sound Of Metal'
'The Sound Of Metal' is a feature film that was nominated for multiple awards including Academy Award for Best Picture, Best Original Screenplay, Best Actor to name a few. The film was celebrated for its authentic look at the deaf struggle, however, it did face criticism that Riz Ahmed, who plays the protagonist in the film, is a hearing individual. Paul Raci, who earned a nomination for his portrayal of Joe, a war veteran who instructs the rehab group, Raci himself is also hearing. However, Raci was raised by two Deaf parents, is fluent in ASL, and participates in many aspects of Deaf culture such as a Deaf theater group. He also was a war veteran and had previously struggled with addiction, so his take on the character was extremely grounded and backed up by his own personal experiences. Ahmed took ASL classes for six months as well as asking questions and learning from the Deaf cast and crew. To CBC, Ahmed said, "It's a tragedy that we live such separate lives, the deaf and hearing communities," he said. "A lot of people don't realize that deafness is not a disability. It's an identity. Deaf pride is something that is real and rich and powerful." 
The film focuses on Ruben Stone, a drummer for the heavy metal duo, who learns that his hearing is rapidly deteriorating. He is advised to eliminate loud noises and undergo more testing, although he refuses and continues to play. Ruben is also a recovered drug addict, and his girlfriend and bandmate Lou are worried about him and his sobriety at risk. She calls Ruben's sponsor, who finds him a rural shelter for deaf recovering addicts. Stone settles into his new life at the home, learning sign language and finding a community, but still desperately wants to return to his life before which he believes can be fixed with a cochlear implant. The film is really outstanding because while themes of deafness and disability drive the film, it's not the only thing about the characters. They are so much more than their deafness. CBC says, "The movie shows them being depressed, horny, frustrated and searching for answers to their addictions. It's a film about the human condition. The characters' lack of hearing is a small part of that."
Related article: The Hollywood Insider's CEO Pritan Ambroase: "The Importance of Venice Film Festival as the Protector of Cinema"
Related article: The Masters of Cinema Archives: The Hollywood Insider Pays Tribute to 'La Vie En Rose', Exclusive Interview with Director Olivier Dahan
Related article: – Want GUARANTEED SUCCESS? Remove these ten words from your vocabulary| Transform your life INSTANTLY
The movie was a dividing one in the community, while it does talk about Deaf issues it still has a strong "hearing gaze", meaning it's meant for hearing people to understand deaf people. However, the sound design of the film is what is able to connect an audience that might not know a lot. As Ruben starts to lose his hearing, the audio becomes distorted as well. Destiny Lopez, a woman who completed her master's with a thesis on media accessibility for Deaf/ HoH people, thought the film was insightful. According to i-d.vice, she said, "The captions consistently told me when the conversation was muffled or at 'normal' level but, because of my hearing loss, I was not able to fully experience the sound experimentation.
That's when I realized that its production was most influential on hearing viewers. I don't mind this though, allyship occurs through education, and Sound of Metal educated its audience creatively. Once I finished the film, I told all of my hearing friends and family to watch it so that they could maybe better understand the difference in my hearing from theirs." If you are going to use 'The Sound Of Metal' as a tool for learning though, it's important to do your due diligence and hear from the Deaf community what worked and what was frustrating about this film. 
Marlee Matlin 
Marlee Matlin is a Deaf actress who is known for her breakout role in 'Children Of A Lesser God', a film that made her the first Deaf actor to win an Academy Award as well as the youngest at only 21. The movie has since become extremely dated, depicting a Deaf woman with little freedom or control over her life who depends on her boyfriend who is hearing. Matlin, on the other hand, has gone on to champion Deaf representation in the film industry as well as become a huge advocate for the Deaf community. She also plays Ruby's mother in 'CODA', and is also amazing in the TV movie 'Sweet Nothing In My Ear' to name a few. While her success as an actress is a win for the Deaf community as a whole, it's not enough any more. Matlin is a white cis-gendered woman and there are so many more experiences to represent within the deaf population.
The NAD asks all media outlets to "involve the viewpoints of deaf and hard of hearing individuals that represent the impacted segment of the community. For example, any story about deaf and hard-of-hearing people in the African-American community should include the input and views of African-American deaf or hard-of-hearing person. One deaf or hard of hearing person's experience is usually not the same as the experiences of other deaf hard of hearing people." There are so many Deaf actors, writers, directors who aren't given the chance to succeed in their industry because they are differently-abled, and even small amount of people who are able to share their intersectional experiences with stories about more than just deafness.  and while we can rejoice in the films that have respectfully told their stories, it is not enough for a community that is lively, beautiful, and full of natural visual storytellers.
By Kylie Bolter
Click here to read The Hollywood Insider's CEO Pritan Ambroase's love letter to Black Lives Matter, in which he tackles more than just police reform, press freedom and more – click here.
An excerpt from the love letter: The Hollywood Insider's CEO/editor-in-chief Pritan Ambroase affirms, "The Hollywood Insider fully supports the much-needed Black Lives Matter movement. We are actively, physically and digitally a part of this global movement. We will continue reporting on this major issue of police brutality and legal murders of Black people to hold the system accountable. We will continue reporting on this major issue with kindness and respect to all Black people, as each and every one of them are seen and heard.
Just a reminder, that the Black Lives Matter movement is about more than just police brutality and extends into banking, housing, education, medical, infrastructure, etc. We have the space and time for all your stories. We believe in peaceful/non-violent protests and I would like to request the rest of media to focus on 95% of the protests that are peaceful and working effectively with positive changes happening daily. Media has a responsibility to better the world and The Hollywood Insider will continue to do so."
Ways to support Black Lives Matter Movement to end systemic racism
More Interesting Stories From The Hollywood Insider
– Want GUARANTEED SUCCESS? Remove these ten words from your vocabulary| Transform your life INSTANTLY
– Compilation: All James Bond 007 Opening Sequences From 1962 Sean Connery to Daniel Craig
– Do you know the hidden messages in 'Call Me By Your Name'? Find out behind the scenes facts in the full commentary and In-depth analysis of the cinematic masterpiece
– A Tribute To The Academy Awards: All Best Actor/Actress Speeches From The Beginning Of Oscars 1929-2019 | From Rami Malek, Leonardo DiCaprio To Denzel Washington, Halle Berry & Beyond | From Olivia Colman, Meryl Streep To Bette Davis & Beyond
– In the 32nd Year Of His Career, Keanu Reeves' Face Continues To Reign After Launching Movies Earning Over $4.3 Billion In Total – "John Wick", "Toy Story 4", "Matrix", And Many More
deaf representation, deaf representation, deaf representation, deaf representation, deaf representation, deaf representation, deaf representation, deaf representation, deaf representation, deaf representation, deaf representation, deaf representation, deaf representation, deaf representation, deaf representation, deaf representation, deaf representation, deaf representation, deaf representation, deaf representation, deaf representation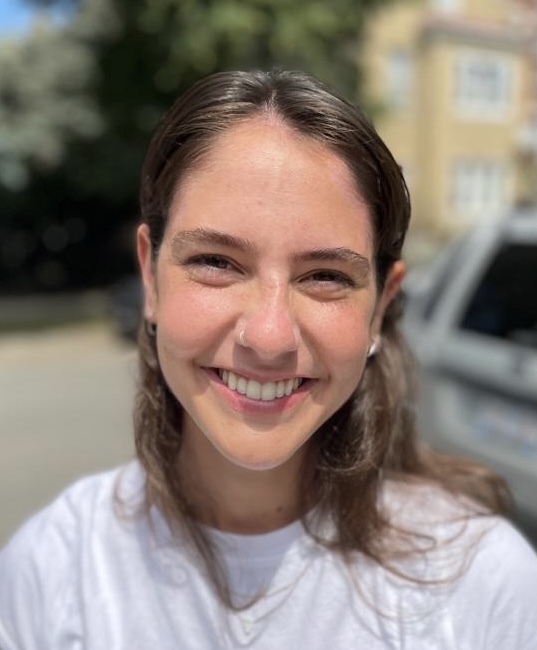 Kylie is a writer obsessed with entertainment, most notably in film and television. Her background in screenwriting tends to make her focus on dialogue and development of characters. Although she enjoys watching new material with a critical eye, she is very easily entertained and quick to laugh. 
The Hollywood Insider's
dedication to journalism without gossip is something that she values, along with their dedication to meaningful representation and substantial storytelling.  She enjoys finding the balance between relatability and artistry, no matter the format.