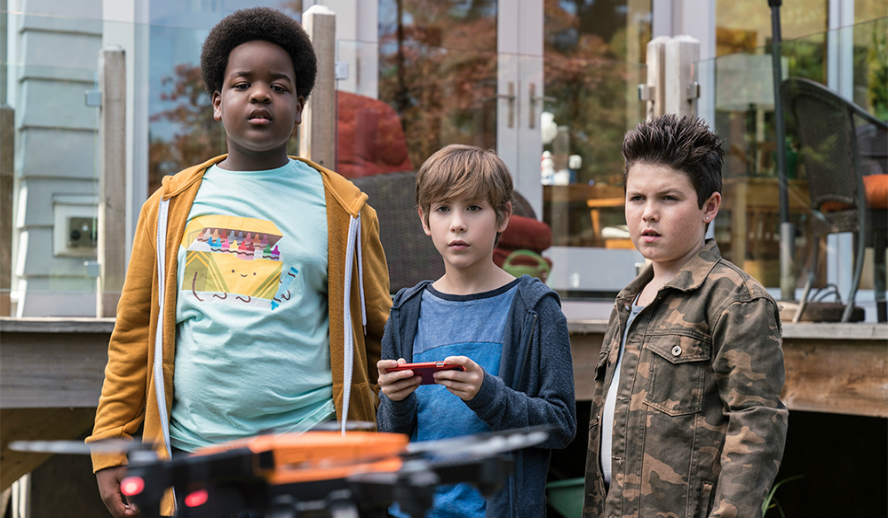 Photo: Good Boys/Universal Pictures
Good Boys is a hilarious coming of age comedy directed by Gene Stupnitsky about three 12-year-old boys who skip school and end up on an adventure that involves encounters with drugs, sex, and frat boys. Hilariously young actors Jacob Tremblay, Keith L. Williams, and Brady Noon play Max, Lucas, and Thor in this extravaganza. The boys plan to secretly borrow Max's father's beloved drone to spy on his teenage neighbor so he can learn how to kiss for an upcoming middle school party, aka "kissing party." They end up losing the drone, causing them to skip school the next day to go find it before Max's father, played by Will Forte, comes home. The film portrays their hilarious discovery to new adult concepts grouped in one chaotic day. It's "wildly raunchy" but could also be perceived as ironically educational and even wholesome in some parts, creating a good balance.  
Good Boys Shows The Debacle Of The Internet And Social Media Being The New Sex Ed For Tweens
Good Boys is arguably a very realistic depiction of modern day adolescence; tweens have exposure to a lot more than parents might expect nowadays. This is especially due to the Internet and social media enabling adult content to be seen by pretty much anybody. The boys attempt to learn how to kiss primarily through videos on the internet which showed much more than they bargained for. Thor's younger sister Annabelle, played adorably by Lina Renna, seems to know a lot more than her brother due to watching Dateline. She even somehow understands that the "swing" in her parents' room is a "sex swing" and truthfully, where else could she have learned that? What the internet isn't able to teach as well is the mechanics of romantic relationships in which the boys also begin to learn about along their adventure. Lucas who is seen having a very close relationship with his mom, played by Retta, tragically begins to see that his parents' relationship is dissolving into divorce, learning that even though it's painful, marriages don't always work out after a while. The boys also watch Max's teenage neighbor Hannah and her ex boyfriend Benji, played by Molly Gordon and Josh Caras, as an up close study of real romance. Max's goal is to translate his studies into his first real relationship with his crush Brixlee, played by Millie Davis. Everything they're learning is part of their growing process into teenagers, and eventually into men. Therefore, it's interesting to see the shocking factors of the internet played into their development.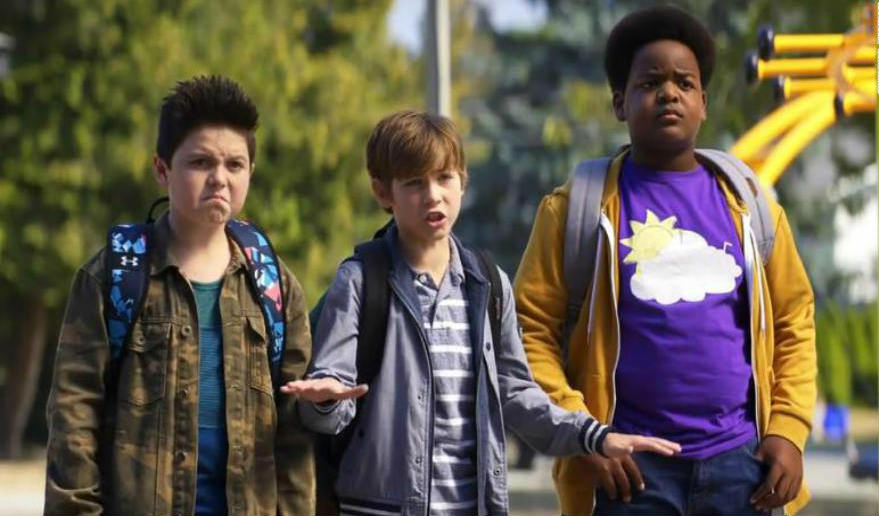 Photo: Good Boys/Universal Pictures
Good Boys Shows Seth Rogen's Explicit Influence
In the beginning of the trailer, we see Seth Rogen's influence as producer being established within the movie and even being compared to his previous films, Superbad and Sausage Party. Rogen is widely known for his raunchy and vulgar humor which prepares us for the content we're about to see. Overall, the film lived up to this expectation in the most positive way possible; it was most definitely explicit in the way these young boys cursed in just about every other sentence and had an all time high sexual curiosity, yet it was also incredibly wholesome in the way they ultimately used their experience for maturity and growth. If you're a fan of Rogen's other films, this will definitely not fall short.
Should 12-Year-Olds Be Able To Watch Good Boys?
Another thing we see in the beginning of the trailer is Seth Rogen telling the young actors that they're not allowed to watch their own trailer due to its explicit content. The boys protest, claiming they've seen worse of Rogen's films which is not only ironic in itself, but ironic in the way that most 12-year-olds have seen worse in general. In a way, maybe 12-year-olds should be able to watch it. The film is ironically educational and the boys within the film undergo the embarrassment of finding these things out "the hard way" so that others don't have to find out in an even more explicit or inappropriate way. There are some valuable lessons embedded in this vulgar comedy such as when the boys lecture the girls on how they shouldn't be taking drugs or when Thor is encouraged to pursue his love for singing regardless of those who tease him for it. It's definitely a debatable topic, but all in all, Good Boys contains all of the factors of a typical coming of age comedy but with an insightful yet politically incorrect twist.
Cast: Jacob Tremblay, Keith L. Williams, Brady Noon, Molly Gordon, Midori Francis, Izaac Wang, Millie Davis, Josh Caras, Will Forte, Mariessa Portelance, Lil Rei Howery
Director: Gene Stupnitsky
Writers: Gene Stupnitsky, Lee Eisenburg
Cinematographer: Jonathan Furmanski
More Interesting Stories From Hollywood Insider
– Fleabag Season Two Loneliness And Tragedy Have Never Been So Funny
– A Tribute To The Academy Awards: All Best Actor/Actress Speeches From The Beginning Of Oscars 1929-2019 | From Rami Malek, Leonardo DiCaprio To Marlon Brando & Beyond | From Olivia Colman, Meryl Streep To Bette Davis & Beyond
– Joanna Lumley Blasts Media Which "Forgets Broken Lives/Communities Left Behind Once Storm Of Publicity Has Moved On From An Area Of Crisis" In Support Of Humans Of Our World's "Remember Forgotten Villages" Campaign
– Chiwetel Ejiofor Inspiring Directional Debut Celebrates The Insuppressible Spirit of Youth With The Boy Who Harnessed The Wind
– Dame Judi Dench Urges All To Remember Forgotten Villages Of Nepal By Donating To Humans Of Our World's Nepal Campaign
– WATCH: Do People In America Choose Human Rights Or Religion? – Season 2 Of Hollywood Insider's Messages From America – Episode 1
– Little A Film Produced By A Fourteen Year Old Named Marsai Martin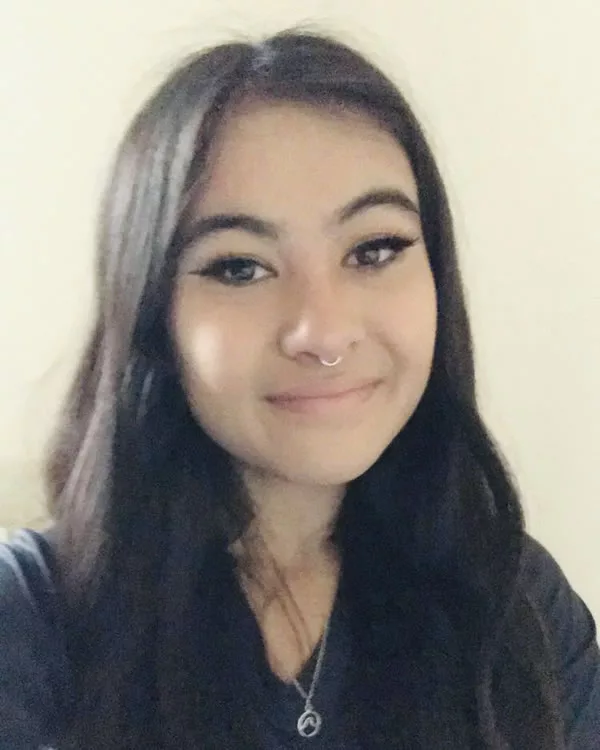 Juliet Poucher is a reviews writer for Hollywood Insider. She has a keen eye for films, art and literature, often analyzing them for hidden meanings. Hr goal with her career and duripromote entertainment with quality actors, meaningful stories, and universal messages.