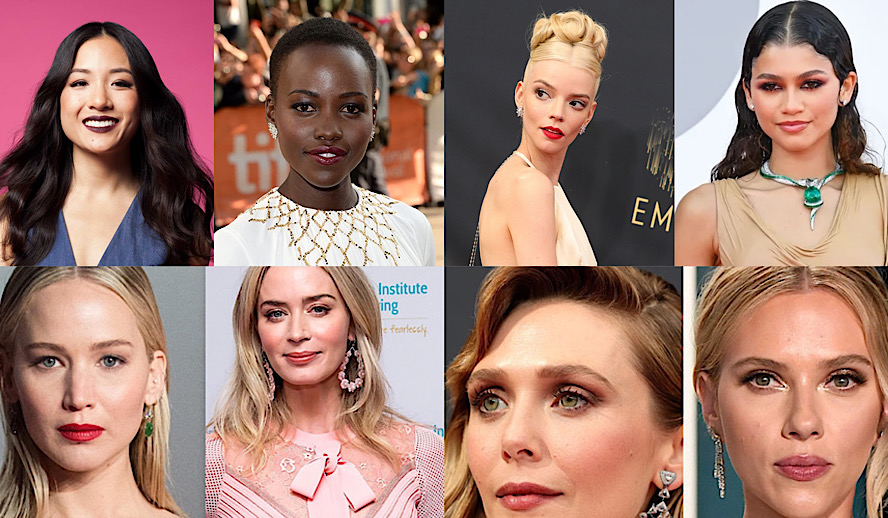 Photo: Top Actresses of 2021
In 2021, we made up for a lot of missed movies and shows that had been held back because of the COVID-19 pandemic. As a result, we've been introduced to many new and important stories that have made this year's media more exciting and engaging, allowing new and old stars to have their time in the spotlight. Female actresses especially have been given the rightful platform to succeed and tell their stories, and we wanted to highlight some of our favorites!
Top Actresses of 2021
Scarlett Johansson 
Scarlett Johansson, known famously for her reprising role as Black Widow in the Marvel Cinematic Universe, has had a year of many landmarks and successful films. Most prominently, she earned a well-deserved stand-alone film for her badass assassin and spy alter ego, Black Widow or Natasha Romanov. After decades of fulfilling the role in multiple 'Avengers' movies and as a guest star on other Marvel stand-alones like, 'Iron Man 2,' and 'Captain America: Civil War,' she got to tell her own story. 
Related article: 'In the Heights' – Behind the Scenes and Full Commentary/Reactions from Cast & Crew
Related article: The Hollywood Insider's CEO Pritan Ambroase: "The Importance of Venice Film Festival as the Protector of Cinema"
In this film that came out in July of this year, Natasha tries to redeem herself after a life of being groomed into an immoral killer spy. Alongside her sister, Yeleana, we get to see a fully-fleshed Natasha who is more than the skin-tight suits and overly sexualized female Avenger that she'd been portrayed as before. It was a memorable performance on Johansson's end and it made her one of the highest-grossing actresses this year and one of the most talked-about female leads in 2021. That followed by her secret engagement to SNL star, Colin Jost, means Scar Jo, and her fiery red hair has been on our mind a lot these days!
Top Ten Scar Jo Movies
'Girl With a Pearl Earring' (2013)

'Vicky Cristina Barcelona' (2008)

'Lucy' (2014)

'Jojo Rabbit' (2019)

'Marriage Story' (2019)

'Ghost World' (2001)

'Match Point' (2005)

'Her' (2013)

'Under The Skin' (2014)

'Lost in Translation' (2003)
Related article: Video: The Evolution of Scarlett Johansson – All Her Roles & Performances From 1994 to 2021
Related article: Scarlett Johansson Sues Disney Over 'Black Widow' Profits; What This Could Mean for the Future of Streaming
___________________________________________
Christina Hendricks 
Maybe we're on a redheaded streak, but Christina Hendricks deserves a lot of credit this year as well. Known for obscure roles in the likes of 'Mad Men' or 'The Neon Diamond,' she really found her place and power as one of the moms on the Netflix series, 'Good Girls.' A show about three moms who unintentionally turn to crime in order to support their crumbling families, Hendricks plays the main mom, Elizabeth Boland. Beth is a stubborn, brave and often times obsessive mom who ends up doing whatever it takes to take care of her kids, especially after taking a break from her boring PTA life becomes more and more enticing. 
Hendricks plays her beautifully – the inner-moral dilemma Beth faces, the adoration for her children and sister, her anger, and desperate need to stay in power and on top of every situation. Every facial expression, every tear, and smile is calculated and intentional, creating the perfect crime-obsessed mom as she battles the turmoil within herself while also trying to survive Rio, the leading criminal mastermind of the series. 
Not only did this role solidify her name in the acting world, but it allowed audiences to see the strength in Hendricks's performances and commanding aura. Maybe it's the death stare she gives Rio with those bright blue eyes or the way she fearlessly leads the other moms involved in this ordeal, but Hendricks has made Elizabeth Boland into someone we can all admire, criminal or not. 
Related article: MUST WATCH – The Hollywood Insider's CEO Pritan Ambroase's Love Letter to Black Lives Matter – VIDEO
Subscribe to The Hollywood Insider's YouTube Channel, by clicking here.
Jennifer Lawrence 
Our list wouldn't be complete with our Hunger Games icon, Jennifer Lawrence. After her debut as Katniss Everdeen from District 13, her career has skyrocketed, and even today she remains one of the most successful actresses of all time. To date, she's won 114 awards and received 174 nominations.
Recently we saw her stun in a trailer for her new Winter 2021 film, 'Don't Look Up,' where she's cast alongside Leonardo DiCaprio. A science-fiction comedy, Lawrence is going to play a low-level astronomer trying to warn Earth about an oncoming destructive comet, but as predicted, nothing goes as planned. The official teaser was released three weeks ago and you can watch it here!
Top Ten J-Law Movies
'Like Crazy' (2011)

'Passengers' (2016)

'Red Sparrow' (2018)

'X-Men: First Class' (2011)

'Mother' (2017)

'The Hunger Games' (2012)

'Joy' (2015)

'American Hustle' (2013)

'Winter's Bone' (2010)

'Silver Linings Playbook' (2012)
Related article: The Rise and Journey of Jennifer Lawrence: The Most Down to Earth Oscar Winner
Related article: Everything We Know About 'Don't Look Up' Starring Leonardo DiCaprio, Timothée Chalamet, Jennifer Lawrence, Ariana Grande & More
Emily Blunt 
Emily Blunt has always stunned, whether it be her role in 'The Quiet Place,' or 'Mary Poppins Returns.' Recently, she starred alongside Dwayne 'The Rock' Johnson in a Jumanji-themed film, 'Jungle Cruise.' It encapsulated the fun, energetic, and iconic atmosphere of every Jumanji movie just with the extra pizazz of Emily Blunt. 
Her producing and acting skills still remain unmatched, even in silly, action-comedy films like this. To date, she's had 22 wins and 105 nominations for her various roles in television and film. "It's always a little mind-boggling to realize that these famous actors know who I am," she said, but we all know Emily Blunt and we all love her so!
Related article: Why Queen Elizabeth II Is One Of The Greatest Monarchs | Her Majesty Queen Elizabeth II of United Queendom of Great Britain & Northern Ireland (Video Insight)
Limited Time Offer – FREE Subscription to The Hollywood Insider
Click here to read more on The Hollywood Insider's vision, values and mission statement here – Media has the responsibility to better our world – The Hollywood Insider fully focuses on substance and meaningful entertainment, against gossip and scandal, by combining entertainment, education, and philanthropy.
Elizabeth Olsen 
What a year for Elizabeth Olsen! Following her success as Wanda in the 'Avengers' series, the hard-working and iconic actress got an entire show dedicated to the Scarlet Witch. The first episode aired in January of 2021 and has amassed so much well-deserved credit and success, even inspiring Scarlet Witch-themed costumes for Halloween. 
The show became an instant hit in the MCU and it was the perfect transition into the new Marvel era with the best person leading it. Elizabeth Olsen worked hard to make sure her acting played more to the camera and the plot, rather than the audience, creating a storyline that will forever remain iconic for Wanda and Vision fans. She was given the chance to shine and she passed that test with flying colors, gaining 23 nominations and awards this year. 
She began acting at age four, alongside her famous twin sisters, Mary-Kate and Ashley Olsen. Now, with the legacy of Marvel resting in her hands, we could not be happier and more excited to see what she does!
Related article: Myers-Briggs Personality Goes Hollywood: Which Movie & TV Characters Are the Same As Your Personality Type? | The Complete Guide
Related article: Powerful Women in Movie Franchises: From Carrie Fisher, Scarlett Johansson to Nia DaCosta and Chloé Zhao
Top Ten Elizabeth Olsen Movies
'Ingrid Goes West' (2017)

'Liberal Arts' (2012)

'Kodachrome' (2017)

'Martha Marcy May Marlene' (2011)

'Avengers: Age of Ultron' (2015)

'Wild River' (2017)

'Captain America: The Winter Soldier' (2014)

'Captain America: Civil War' (2016)

'Avengers: Endgame' (2019)

'Avengers: Infinity War' (2018)
The future is female, especially in the entertainment industry with leaders like Scarlett Johansson and Christina Hendricks creating a platform for female success and fame. Whether it be another Marvel blockbuster or a show about criminal moms, the females on this list are sure to make the media scene more interesting and exciting throughout the rest of the year!
Zendaya
Zendaya has been acting since 2009, starring as Rocky on the Disney Channel sitcom 'Shake It Up,' as a backup dancer. In 2013 she joined the 'Dancing With the Stars,' cast and crew where she showcased her dancing talent and on-screen charisma. 
One of her biggest accomplishments lies in her lead performance on 'Euphoria,' the HBO drama series where she plays a drug-addicted teen trying to navigate high school. She became the youngest recipient of the Outstanding Lead Actress in a Drama Series, a well-deserved win. The show is still ongoing and Zendaya's character remains as inspiring and emotional as ever. 
Related article: Generation 'Z for Zendaya': How the Young Actress is Defining a New Hollywood
Related article: 'Dune': Reactions from Timothée Chalamet, Denis Villeneuve, Zendaya, Jason Momoa & Co-Stars
Her role as MJ in the Spider-Man films has also added to her impressive resume, and she's become an immediate fan favorite in the MCU. Most recently, she starred in a romantic drama, 'Malcolm and Marie,' and the animated sports comedy, 'Space Jam: A New Legacy,' with Lebron James. And with an equally impressive cast, she starred in 'Dune,' with Timothee Chalamet at her side.  
The sheer amount and quality of her 2021 films have just proved that the Zendaya-effect is real and that she is and always will be one of the top actresses of our day, whether as a sci-fi badass soldier or a preppy girl who dances with her best friend in Chicago. 
Related article: The Hollywood Insider's CEO Pritan Ambroase: "The Importance of Venice Film Festival as the Protector of Cinema"
Related article: The Masters of Cinema Archives: The Hollywood Insider Pays Tribute to 'La Vie En Rose', Exclusive Interview with Director Olivier Dahan
Related article: – Want GUARANTEED SUCCESS? Remove these ten words from your vocabulary| Transform your life INSTANTLY
Anya Taylor-Joy
Recently rising to fame, Anya Taylor-Joy has grown into one of the most successful and inspiring actresses of the past couple of years. Now having received a Critics' Choice Award, a Golden Globe Award, and a SAG Award, she'd been placed on the Time 100 Next list, which we fully agree with!
Recently, her role as Beth Harmon in the Netflix miniseries, 'The Queen's Gambit,' has been in the limelight, with the show gaining an almost occult fan base after its reason in 2020. Taylor-Joy herself found it a cathartic experience to play and connect with Beth as it helped her understand that feeling of an outsider trying to belong, something we're all familiar with. 
She gave everything she had to the show and the excellence of her acting and the plot, prove that Taylor-Joy deserved the role and the awards that came after it. The small gestures, facial expressions, they were all a part of her masterful crafting of Beth and the ways in which she is characterized by the subtler actions and thoughts. 
We can't wait to see what she comes up with next!
Related article: Anya Taylor-Joy: 12 Facts About the Captivating Star of 'The Queen's Gambit'
Related article: Everything We Know About Anya Taylor-Joy's 'Last Night In Soho'
Lupita Nyong'o
A Mexican-born Kenyan actress, Lupita Nyong'o began her Hollywood career as a production assistant. But, after the necessary push from family, friends, and a small film she starred in, she pursued her master's degree in acting. Soon after, she starred in the biographical period drama, '12 Years a Slave,' and won several awards, namely the Academy Award for Best Supporting Actress.
Nyong'o has been an inspiration for young African American girls, everyone, proving that despite being a woman of color, her goals and dreams have come true. Nyong'o herself is a supporter of historic preservation, working tirelessly to raise awareness about the preventing of sexual harassment and the rights of women and animals. Her status amongst celebrities and young malleable audiences is well deserved and we wait patiently for her next projects.
This year, she partnered with Nairobi-based media to support the Youtube Originals' StEM themed show, 'Super Sema,' which is the first kid's superhero animated show in Africa. This and other prospective projects, like the television series she's producing based on the novel, 'Americanah' prove that Nyong'o is far from putting down the cape – she'll continue to inspire and create for many years to come!
Constance Wu
Constance Wu, an Asian-American actress, first entered our lives as Jessica Huang on the ABC comedy, 'Fresh Off the Boat.' Already heavily popularized and celebrated, with two TCA Awards nominations and four Critics' Choice Awards, we weren't surprised to see her stun in the romantic-comedy, 'Crazy Rich Asians.' 
Playing Rachel Chu, the world fell in love with Wu, her easy grace and bright, lively eyes and words. The 2018 film was so successful she was nominated for the Golden Globe Award for Best Actress in a Comedy or Musical and Screen Actors Guild Award for Outstanding Performance by a Cast in Motion Picture. 
Besides her obvious talent and beauty, Wu's legacy came in being the first Asian woman in over 40 years to receive a nomination in the former category, and all the fourth ever to receive it in the first place. Her ability to accurately and fairly represent the Asian-American community, especially in times of high racial tensions and hate crimes makes Constance Wu one of the most influential and well-celebrated actresses of the past few years. With a role in the anthology series, 'Solos,' and the main role in 'The Terminal List,' series, we're excited to keep seeing and cheering Wu on our screens!
Zoe Saldana 
She's not the first, but maybe the last amazing Marvel woman on this list! Zoe Saldana, an American actress who began her career in 2000 on 'Center Stage,' is one of our favorite actresses of this year. Known for her role in science fiction films, Saldana had multiple appearances in the 'Star Trek' movies and eventually became Gamora from 'Guardians of the Galaxy' (2014). Gamora became a fan favorite, with Saldana portraying her quick wit and confident aura perfectly. 
As an active member of the MCU, she also starred in three of the five highest-grossing movies in history – 'Avengers: Infinity War,' 'Avengers: Endgame,' and an earlier role in 'Avatar.' No other actress holds that title or can say that they've grossed more than 11 billion dollars worldwide across those films. 
Not only has she solidified her role as one of the most successful and second-highest-grossing film actresses of all time, but she's served as an inspiration for young Black Americans across the world. To claim such an illustrious title as a woman of color is a big accomplishment in a world that suppresses their voices and success. 
Recently she starred in a Netflix musical, 'Vivo,' and in years to come she'll reprise her role as Neytiri in 'Avatar 2,' and 'Avatar 3.' 
By Mireille Karadanaian
Click here to read The Hollywood Insider's CEO Pritan Ambroase's love letter to Black Lives Matter, in which he tackles more than just police reform, press freedom and more – click here.
An excerpt from the love letter: The Hollywood Insider's CEO/editor-in-chief Pritan Ambroase affirms, "The Hollywood Insider fully supports the much-needed Black Lives Matter movement. We are actively, physically and digitally a part of this global movement. We will continue reporting on this major issue of police brutality and legal murders of Black people to hold the system accountable. We will continue reporting on this major issue with kindness and respect to all Black people, as each and every one of them are seen and heard.
Just a reminder, that the Black Lives Matter movement is about more than just police brutality and extends into banking, housing, education, medical, infrastructure, etc. We have the space and time for all your stories. We believe in peaceful/non-violent protests and I would like to request the rest of media to focus on 95% of the protests that are peaceful and working effectively with positive changes happening daily. Media has a responsibility to better the world and The Hollywood Insider will continue to do so."
Ways to support Black Lives Matter Movement to end systemic racism
More Interesting Stories From The Hollywood Insider
– Want GUARANTEED SUCCESS? Remove these ten words from your vocabulary| Transform your life INSTANTLY
– Compilation: All James Bond 007 Opening Sequences From 1962 Sean Connery to Daniel Craig
– Do you know the hidden messages in 'Call Me By Your Name'? Find out behind the scenes facts in the full commentary and In-depth analysis of the cinematic masterpiece
– A Tribute To The Academy Awards: All Best Actor/Actress Speeches From The Beginning Of Oscars 1929-2019 | From Rami Malek, Leonardo DiCaprio To Denzel Washington, Halle Berry & Beyond | From Olivia Colman, Meryl Streep To Bette Davis & Beyond
– In the 32nd Year Of His Career, Keanu Reeves' Face Continues To Reign After Launching Movies Earning Over $4.3 Billion In Total – "John Wick", "Toy Story 4", "Matrix", And Many More
top actresses, top actresses, top actresses, top actresses, top actresses, top actresses, top actresses, top actresses, top actresses, top actresses, top actresses, top actresses, top actresses, top actresses, top actresses, top actresses, top actresses, top actresses, top actresses, top actresses, top actresses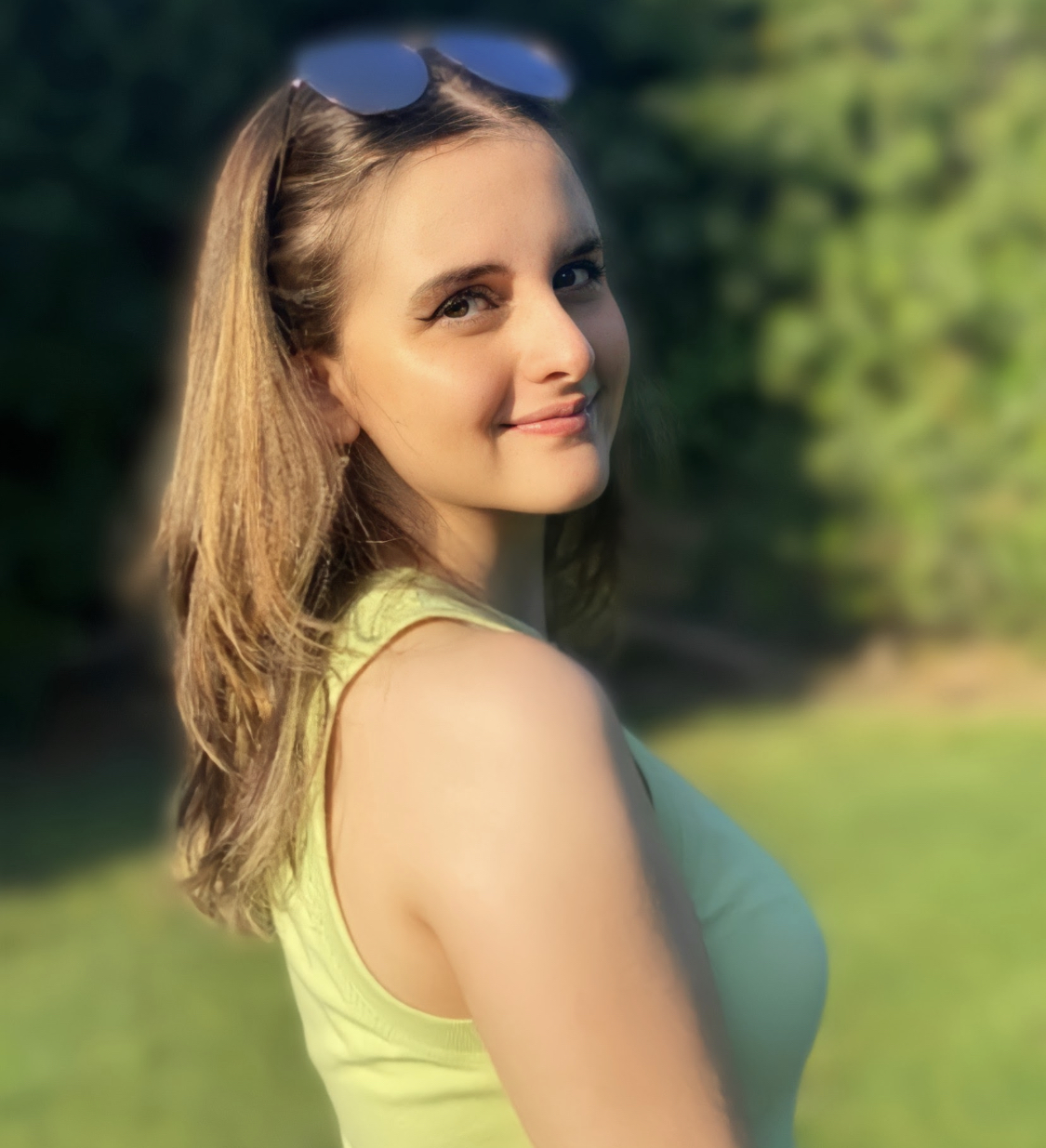 Mireille Karadanaian is an entertainment journalist, whose passion for reviewing upcoming TV shows and movies has existed since a young age. She writes reviews and feature entertainment stories for The Hollywood Insider's inclusive and authentic platform, contributing to the important stories being told in media today. Mireille loves discussing the impact today's media is making on younger generations who emulate what they see on screen and the Internet, a double-edged sword. Her stories often include the importance of creating content that inspires inclusion, positivity, and productive messages to all audiences and generations. Mireille's love of covering TV shows, movies, and exciting questions that are being asked in the media world is seen in her writing and her ability to not just report facts but also tell a story.