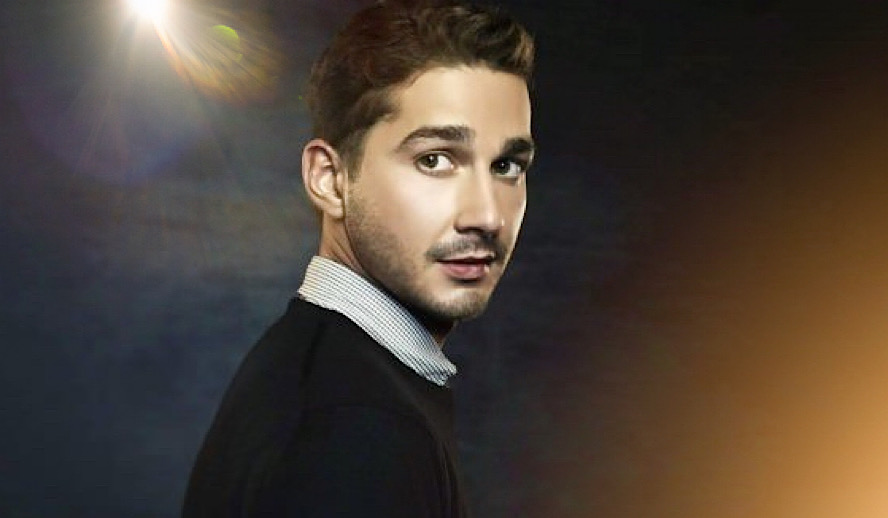 Video Version of this Article
Photo: Shia LaBeouf/Hollywood Insider YouTube Channel
From his early work as a young artist in Even Stevens, to some of his more recent works of more matured variety, multi-artist Shia LaBeouf fetches our love with his dynamic career and boldly creative choices as we've watched him blossom throughout the years. Recently, at a comical virtual table read for Fast Times at Ridgemont High, he gifted us with some chuckles for charity as he gave a classic character, a Shia-like twist with his hilariously authentic portrayal of Jeff Spicoli (sporting a most-likely real joint and animated neon sunglasses). The performance was a hit, and despite the table read being cast with Brad Pitt, Matthew McConaughey, Julia Roberts, Morgan Freeman, Henry Golding, and more, Shia LaBeouf stole the show. Trending with a lot of popularity on Twitter and social media, Shia is often praised for his commitment and character dedication. 
It's been a wild ride for the undeniably gifted Shia, with his flurry of unconventional projects and widespread recognition for his virally inspirational "Just do it!" video. Growing up in the public eye is a tricky wire to walk, as many celebrities distill their real-life experiences in efforts to keep the image bubble of their celebrity life unpunctured. Throughout his stardom Shia has been criticized for his conduct and public inebriation, shining a light on his worst nights. Following these affronts, he has touched his viewers with redemptive propulsion of deeply compelling characters and self-reflective work. 
Related article: A Tribute to Tom Hardy: Tracking the Master Actor's Epic Career & Transformations
Related article: FACT-CHECKED Series: Ben Hardy And 10 Things You Might Not Know About This 'Bohemian Rhapsody' Star
Character Prism of Shia LaBeouf
It's hard to forget a younger Shia in the screenplay adoption of the novel Holes, starring him and a twisted Sigourney Weaver. The demographic for this film is broader than one might imagine. It's pretty mature for a children's film, commenting on racism, death, and ancestral karma while retaining its novel timbre of adventure and mysticism. Cursed by his "no-good-dirty-rotten-pig-stealing-great-great-grandfather" (not surprised I didn't have to look that up, your mind is a sponge when you're a kid), Stanley Yelnats (Shia) is doomed to inherit the horoscope of perpetual bad luck. He is then wrongfully convicted and sent away to a desert detention camp to dig holes under some cryptic pretenses. It's hard to shake this image of Shia, that courageous rebellion of his, harpooning our hearts with the dexterity of a true hero. His character is gentle but tough, with a desire (an uncanny parallel to his personal life) to break the chain of his familial fate and lift the curse of poverty and misfortune from his bloodline.  
Related article: Shia LaBeouf Plays His Own Father And Revisits Trauma For His Semi-Autobiographical Film 'Honey Boy'
Maybe it's no mistake that Shia has played so many rebellious, twisted, or lost-boy roles throughout his career. He has an irrefutable edge that reflects a capacity for deeply disturbing behavior, while his sad doe-eyes and innocuously boyish charm never seem to be extinguished as he ages. His career comes across as the oddly unique clambering of entrenched love and a persevering spirit outlined with the brutality of someone who deeply comprehends the searing fury of a mistreated soul. Another film that captures this is the Hitchcockian Disturbia, where a youthful Shia plays a teen under house arrest whose rebellion casts him again as somewhat of a hero as he spies and tracks down a serial killer. Despite being the hero of the film, Shia came across as dangerous and enigmatic–it's a template he's frequently returned to in performances since.
Related article: MUST WATCH – Hollywood Insider's CEO Pritan Ambroase's Love Letter to Black Lives Matter – VIDEO
Subscribe to Hollywood Insider's YouTube Channel, by clicking here. 
With too many to mention, Shia has intrigued us with performances that capture the prolific depths of twisted, broken, and disturbing characters. From the brooding Jerôme in Nymphomaniac, to the Rihanna-loving Jake in American Honey, he showers us with layers of eccentric power plays and character quirks that no other actor can replicate. In the heartbreakingly beautiful and must-see Peanut Butter Falcon, Shia is a loner on the run that befriends the talented Zack Gottsegen, who has escaped a care home where he has been kept due to having Down's syndrome. In a role that mirrors the inspirational "Just do it!" video, Shia's character sees to it that he makes Zack's dream of becoming a wrestler come true. You can't help but melt as you watch the authentic companionship develop between this unlikely pair. 
Unveiling His Scars
In an act of immense vulnerability with his release of Honey Boy, an autobiographical masterpiece, Shia's childhood memoir, and suffering are projected for all the world to see. The term "honey boy" here seems to be a play on the Hollywood term "American Sweetheart", layered with truth and an almost heartbreaking satire. Shia impressively wrote and starred in the film as his father, undoubtedly exploring his traumas in a cathartic examination of the events that would eventually shape his rage and net of misguided emotional turbulence. Directed by Alma Har'el, the story explores Shia's childhood relationship with his overbearing, alcoholic father as he wrestles to address and heal his internalized resentment towards him as an adult. 
Related article: The Power of Positivity: Ikorodu Bois + Chris Hemsworth + Russo Brothers + Sam Hargrave
Limited Time Offer – FREE Subscription to Hollywood Insider – Click here to read more on Hollywood Insider's vision, values and mission statement here – Media has the responsibility to better our world – Hollywood Insider fully focuses on substance and meaningful entertainment, against gossip and scandal, by combining entertainment, education, and philanthropy. 
As much as it is tragic to witness the abusive tactics employed by his father (masking his addiction and feelings of lack with an aggressive "tough love"), Shia still manages to humanize the inner obstacles that prevent him from providing the type of fatherly support every child desperately needs. He doesn't fail to regard his father with a certain tenderness as he battles his repressed humiliation and desire to forgive his father and himself. Young Shia is essentially burdened with the responsibility of fathering his father (a washed-up clown) while juggling the demanding arena of working on-set as a child star. It's at times excruciatingly hard to watch, so one can only imagine the degree of torment Shia faced as he continued his acting career, plagued with the painful associations of his past that would plague his heart as he developed as an actor. Overcoming such an intricate set of traumas while balancing a career in entertainment is too heavy a burden to bear for anyone's mental well-being. 
Crashing the Cog in the Machine
Having his behavior denounced as outlandishly uncouth and aggressively inappropriate, it's no mystery that Shia has been publicly scrutinized. However, to undermine his artistic contributions would be a crime on its own. For so many, watching Shia clearly crushed by the weight of his own psyche and inner turmoil for everyone to see and judge has been profoundly powerful to witness. He doesn't sugarcoat his ailments, eccentricities, or halt his creative endeavors no matter how he will be perceived or criticized. 
Related article: Hollywood Insider's CEO Pritan Ambroase: "The Importance of Venice Film Festival as the Protector of Cinema"
Related article: Live Updates: List of Successes From Black Lives Matter Protests!
He is human and is unapologetically flawed and aching, something too many of us shun in ourselves in our erratic attempts to project perfection. He embraces himself fully, in all his deeply blissful and deeply anguished bits. For too many people in society, the celebrity hierarchy is a harsh one to follow. The fame, the fortune, the lifestyle. It's a product of American culture to emulate the picturesque portrayal of stability, happiness, and prosperity. "I am healthy, I am happy, I am thriving." It creates cognitive dissonance in all of us, nearly chipping away all of ourselves to fit the mold of impeccable excellence. Shia rebels against every aspect of this, baring himself naked to the world. In his bizarre, fractured, and brilliant ways, he is unhinging himself from the machine by seeking the ultimate liberation. When one can brave through the torrential entanglements to liberate their spirit, it permits others to do the same.
Shia is an emblem of our generation. He is America's Honey Boy.
Click here to read Hollywood Insider's CEO Pritan Ambroase's love letter to Black Lives Matter, in which he tackles more than just police reform, press freedom and more – click here.
An excerpt from the love letter:
Hollywood Insider's 
CEO/editor-in-chief 
Pritan Ambroase
 affirms,
 "Hollywood Insider
 fully supports the much-needed Black Lives Matter movement. We are actively, physically and digitally a part of this global movement. We will continue reporting on this major issue of police brutality and legal murders of Black people to hold the system accountable. We will continue reporting on this major issue with kindness and respect to all Black people, as each and every one of them are seen and heard. Just a reminder, that the Black Lives Matter movement is about more than just police brutality and extends into banking, housing, education, medical, infrastructure, etc. We have the space and time for all your stories. We believe in peaceful/non-violent protests and I would like to request the rest of media to focus on 95% of the protests that are peaceful and working effectively with positive changes happening daily. Media has a responsibility to better the world and 
Hollywood Insider
 will continue to do so."
Vote with a conscience – Register to Vote – Your vote saves lives and ends systemic racism
Ways to support Black Lives Matter Movement to end systemic racism
– Do you know the hidden messages in 'Call Me By Your Name'? Find out behind the scenes facts in the full commentary and In-depth analysis of the cinematic masterpiece
– A Tribute To The Academy Awards: All Best Actor/Actress Speeches From The Beginning Of Oscars 1929-2019 | From Rami Malek, Leonardo DiCaprio To Denzel Washington, Halle Berry & Beyond | From Olivia Colman, Meryl Streep To Bette Davis & Beyond
– In the 32nd Year Of His Career, Keanu Reeves' Face Continues To Reign After Launching Movies Earning Over $4.3 Billion In Total – "John Wick", "Toy Story 4", "Matrix", And Many More
Shia LaBeouf, Shia LaBeouf, Shia LaBeouf, Shia LaBeouf, Shia LaBeouf, Shia LaBeouf, Shia LaBeouf, Shia LaBeouf, Shia LaBeouf, Shia LaBeouf, Shia LaBeouf, Shia LaBeouf, Shia LaBeouf, Shia LaBeouf, Shia LaBeouf, Shia LaBeouf, Shia LaBeouf, Shia LaBeouf, Shia LaBeouf, Shia LaBeouf, Shia LaBeouf, Shia LaBeouf, Shia LaBeouf, Shia LaBeouf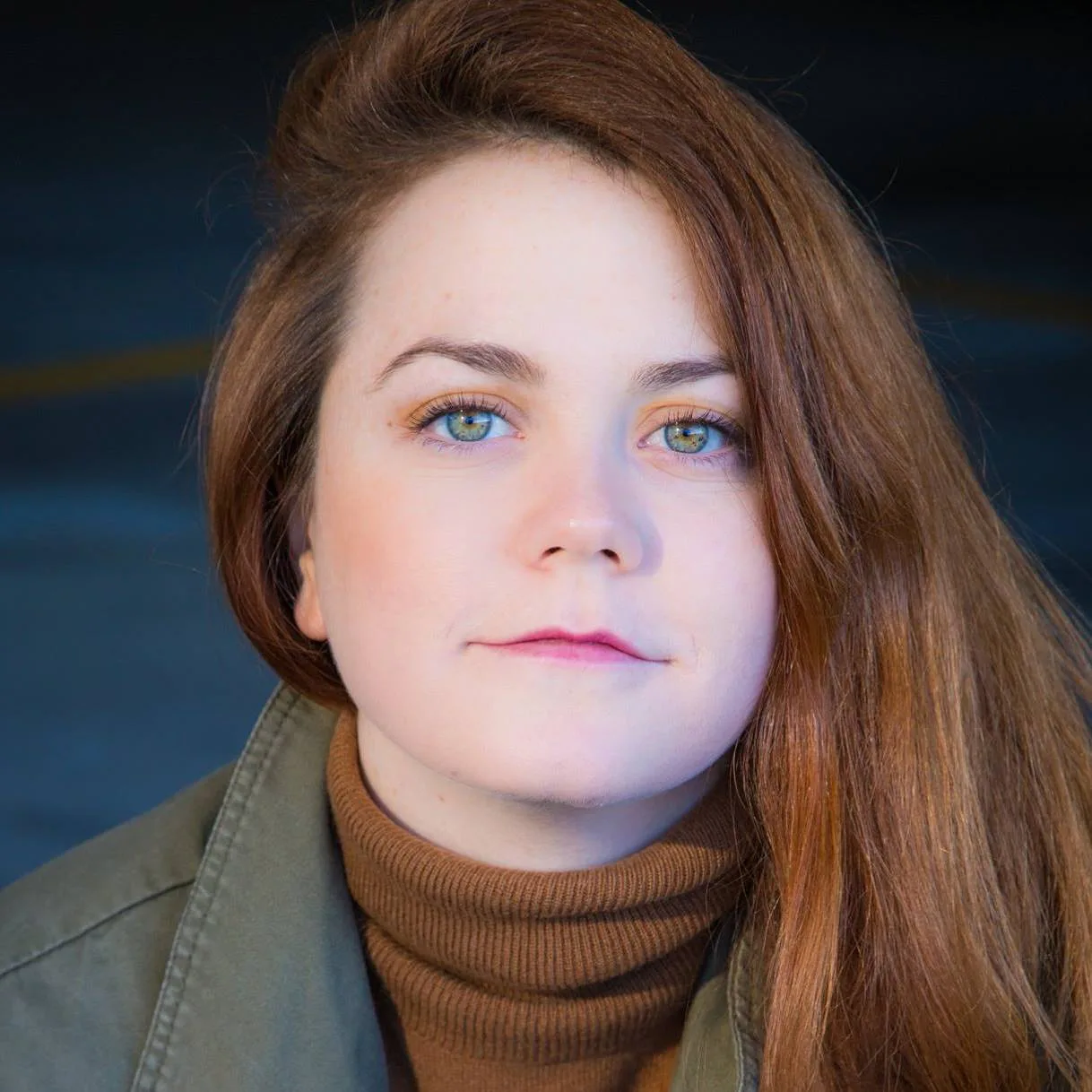 Melissa McGrath is a writer for Hollywood Insider, offering rich and engaging content for reviews and features. Melissa feels at home with Hollywood Insider's lively team who share an equal passion for the art of cinema. Having sought out compelling stories her whole life, she is eager to examine and share her observations with others interested in thought-provoking material. She believes in changing the world through meaningful dialogue and hopes to provide helpful insight with her work. She values open discussions concerning morality, culture, personal development, and holds a soft spot for cathartic humor. Through the art of storytelling, journalism, and cinema, Melissa seeks to help build a strong community of free-thinkers and cultivate a deeper understanding of the human experience.