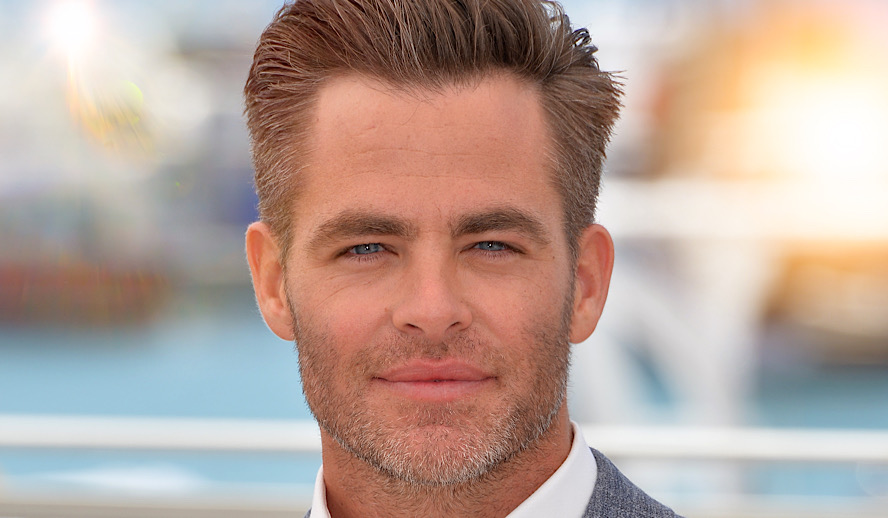 Video Version of this Article
Photo/Video: Chris Pine at Festival de Cannes/Featureflash Photo Agency/Hollywood Insider YouTube Channel
Excelling in dramatic roles, musicals, and comedies alike, Pine has proven time and time again that he is truly one of the most versatile actors of his generation and does not get enough credit for that versatility. Impressing in films such as 'Hell or High Water' and 'Into the Woods', Pine demonstrates his diverse ability as a performer. Through an examination of his career, it will be clear to see that Chris Pine is one of the most talented actors Hollywood has to offer and is much more than just Captain Kirk.
Related article: The Complete List of 2021 Oscar Nominations – Celebrations, Surprises & Snubs | The Show Must Go On
Related article: April Movies Release Schedule: The Most Accurate List of Every Movie Coming Out in April – Live Updates
Chris Pine – From Captain Kirk to Captain Trevor
Chris Pine has made a name for himself in Hollywood through the past decade starring in blockbuster hits such as J.J. Abrams' 'Star Trek' and Patty Jenkins' 'Wonder Woman'. There is no doubt Pine gets credit for his star power, but I do not often hear him be praised for his versatility as an actor. Pine has played a wide array of character types in an even wider array of genres yet is not always discussed in terms of actors with a significant range. Taking the time to look retrospectively at Pine's filmography will make abundantly clear how impressive Pine's talent and career success has been. 
The New Captain of the Enterprise
Pine's breakout performance that catapulted him into the realm of other A-List stars was 2009's 'Star Trek' from director J.J. Abrams. Pine was cast in the lead role of the film as a young James T. Kirk, William Shatner's character in the original television series. While Pine could have just opted for an impression of Shatner to appease fans of the show, Pine makes the character his own while maintaining all the traits of what made Shatner's character so engaging. Shatner had a very distinct charisma to his Kirk, seasoned and charming — Pine brings a youthful magnetism to the role, bright-eyed and smart-mouthed but maintaining that Captain Kirk charm.
Related article: MUST WATCH – Hollywood Insider's CEO Pritan Ambroase's Love Letter to Black Lives Matter – VIDEO
Subscribe to Hollywood Insider's YouTube Channel, by clicking here. 
It is a true accomplishment that Pine so seamlessly incorporated what made Shatner's Kirk work while embracing his own interpretation of the character. Never once did Pine's Kirk not feel like he was a different character than who Shatner's Kirk was which is an issue other franchises have struggled with. The other aspect of Pine's performance that resonated with audiences was his chemistry with his supporting cast. Pine has a unique back and forth between each of his crewmates aboard the U.S.S. Enterprise including talents such as Zoe Saldana, Simon Pegg, Karl Urban, Anton Yelchin, John Cho, and Bruce Greenwood. 
The core of why Pine's performance works so well is his dynamic with Zachary Quinto's Spock. The antagonistic relationship that blossoms into a friendship between the two characters propel the story of 'Star Trek' and without the performances of Pine and Quinto, the film would not be nearly as effective nor as entertaining. Pine also brings a physicality that is noteworthy in the action sequences of the film, selling every jump, sprint, and punch.
Pine continued to bring the same charm and physicality to the subsequent sequels, 'Star Trek: Into Darkness' and Justin Lin's 'Star Trey: Beyond'. Pine evolves his portrayal of the character through the sequels of the film, offering a more mature, reflective Kirk by the third installment that completely works. It is Pine's elevation of the script and his continued charisma that makes his Captain Kirk one of the most engaging lead characters of the decade in genre film.
Related article: The Power of Positivity: Ikorodu Bois + Chris Hemsworth + Russo Brothers + Sam Hargrave
Limited Time Offer – FREE Subscription to Hollywood Insider
Click here to read more on Hollywood Insider's vision, values and mission statement here – Media has the responsibility to better our world – Hollywood Insider fully focuses on substance and meaningful entertainment, against gossip and scandal, by combining entertainment, education, and philanthropy. 
Franchise Hero
'Star Trek' launched Pine into the spotlight and soon carved out a niche for the action star. Quickly finding another franchise to head, Pine was cast as Jack Ryan in Kenneth Branagh's 'Jack Ryan: Shadow Recruit' starring opposite Kevin Costner and Keira Knightley. Pine was the fourth actor to play the titular character, Alec Baldwin, Harrison Ford, and Ben Affleck preceding him. Yet again, Pine brings his own flair to an established character and while the movie did not blow the doors off the box office, it was an exciting action-adventure nonetheless. More recently, Pine was cast as Captain Steve Trevor opposite Gal Gadot in 'Wonder Woman'.
Pine acts as the conduit for the audience entering the world of the Amazons from the outside and in many ways acts as the heart of the film. Pine and Gadot's chemistry carries the film and is another example of Pine's versatility, being able to have a strong relationship that exudes energy from the screen — Pine reprised his role for the sequel, 'Wonder Woman 1984'.
Pine has starred in other, more low-profile action films such as 2010's 'Unstoppable' opposite Denzel Washington. 'Unstoppable', based on a true story, followed Pine and Washington as they attempted to halt a runaway train carrying hazardous chemicals. The film received critical acclaim and was nominated for Best Sound Editing at the Academy Awards. In 2016, Pine teamed up with Casey Affleck in another film based on true events in 'The Finest Hours' about the 1952 coast guard rescue of the SS Pendleton. In 2018, Pine appeared in a small role in Ava Duvernay's 'A Wrinkle In Time' adaptation as Dr. Alexander Murry. Unfortunately, the latter film underperformed financially and received mixed critical reviews.
Related article: Hollywood Insider's CEO Pritan Ambroase: "The Importance of Venice Film Festival as the Protector of Cinema"
Related article: The Masters of Cinema Archives: Hollywood Insider Pays Tribute to 'La Vie En Rose', Exclusive Interview with Director Olivier Dahan
Subverting Perception
Pine has had a lot of diversity in the project he selects to sign onto over the years, consistently playing roles against the action-hero type he has been cast as so many times. Pine's first big-screen role was the romance-family film, 'The Princess Diaries 2: Royal Engagement' playing Anne Hathaway's love interest. Pine returned to romance films in the 2012 romantic action-comedy, 'This Means War', duking it out with Tom Hardy to win Reese Witherspoon's heart. Pine also appeared in the comedy sequel, 'Horrible Bosses 2' playing man-child Rex Hanson opposite Jason Bateman and Jason Sudeikis. Pine brings his quick delivery and comedic timing that was evident in 'Star Trek' to both of these films and fits right in amongst the cast of comedy giants.
In 2014, Pine dipped his toe into big-screen musicals in 'Into The Woods' seeing him be paired with an ensemble cast that included Meryl Streep, James Corden, Anna Kendrick, and Emily Blunt. Playing the conceited, self-obsessed Prince, Pine showed off his vocal range and also had fun with the camp and melodrama of his character. Pine has appeared in several animated films as a voice actor such as Phil Lord and Chris Miller's 'Spider-Man: Into The Spider-Verse' as Peter Parker and Peter Ramsey's 'Rise of the Guardians'. In both roles Pine excels, his charisma and talent translating perfectly to animated roles that relied solely on his voice further proving his range as an actor. 
Related article: A Tribute to Steven Spielberg: The Father of the American Blockbuster
Related article: A Tribute to Ryan Gosling: Hollywood's Most Underestimated Drama Actor
Pine has delved into more dramatic roles, such as 'Z for Zachariah' co-starring with Margot Robbie and Chiwetel Ejiofor — his most notable dramatic role, however, is 2016's 'Hell or High Water'. Opposite powerhouse performances from Jeff Bridges and Ben Foster, that netted Bridges a Best Supporting Actor Nomination, Pine leads the film as the sympathetic anti-hero Toby Howard in this exciting, emotionally turbulent modern western. Without Pine's heartfelt performance, the film would not work. Pine is the foundation for the story and supports all other characters and performances — so much can be read just from the look in Pine's eyes. With that being said, he did not get much acclaim for his exceptional performance as most of the accolades went to the supporting cast, direction, and writing.
In Retrospection 
Chris Pine is an actor that can do it all. Not many actors can be as believable in a musical as they are in a sci-fi action film — not only does Pine pull off these roles, he elevates them further than any other performer could. Pine brings his own take on each role while also respecting the writer's intent and source material of the character. Pine has excellent chemistry with every actor he works with, yet many times his supporting cast gets the praise. With so many examples, it is clear to see that the common denominator is Pine and his versatile talent and it is time that he gets the long-deserved recognition as one of the most talented actors working today. 
What's Next For Chris Pine
Pine is currently set to star in 'Violence of Action' releasing September 23rd of this year. This marks a 'Hell or High Water' reunion with Pine and Ben Foster starring in the film. Pine also will star alongside Laurence Fishburne and Thandie Newton in 'All the Old Knives' which is currently in post-production.
Stream 'Hell or High Water' on Hulu. Rent or buy 'Star Trek' and 'Star Trek: Into Darkness' Amazon Prime Video, Google Play, Vudu, YouTube Movies, and wherever else digital films are sold.
By Sean Aversa
Click here to read Hollywood Insider's CEO Pritan Ambroase's love letter to Black Lives Matter, in which he tackles more than just police reform, press freedom and more – click here.
An excerpt from the love letter: Hollywood Insider's CEO/editor-in-chief Pritan Ambroase affirms, "Hollywood Insider fully supports the much-needed Black Lives Matter movement. We are actively, physically and digitally a part of this global movement. We will continue reporting on this major issue of police brutality and legal murders of Black people to hold the system accountable. We will continue reporting on this major issue with kindness and respect to all Black people, as each and every one of them are seen and heard. Just a reminder, that the Black Lives Matter movement is about more than just police brutality and extends into banking, housing, education, medical, infrastructure, etc. We have the space and time for all your stories. We believe in peaceful/non-violent protests and I would like to request the rest of media to focus on 95% of the protests that are peaceful and working effectively with positive changes happening daily. Media has a responsibility to better the world and Hollywood Insider will continue to do so."
Ways to support Black Lives Matter Movement to end systemic racism
– Do you know the hidden messages in 'Call Me By Your Name'? Find out behind the scenes facts in the full commentary and In-depth analysis of the cinematic masterpiece
– A Tribute To The Academy Awards: All Best Actor/Actress Speeches From The Beginning Of Oscars 1929-2019 | From Rami Malek, Leonardo DiCaprio To Denzel Washington, Halle Berry & Beyond | From Olivia Colman, Meryl Streep To Bette Davis & Beyond
– In the 32nd Year Of His Career, Keanu Reeves' Face Continues To Reign After Launching Movies Earning Over $4.3 Billion In Total – "John Wick", "Toy Story 4", "Matrix", And Many More
chris pine, chris pine, chris pine, chris pine, chris pine, chris pine, chris pine, chris pine, chris pine, chris pine, chris pine, chris pine, chris pine, chris pine, chris pine, chris pine, chris pine, chris pine, chris pine, chris pine, chris pine, chris pine, chris pine, chris pine, chris pine, chris pine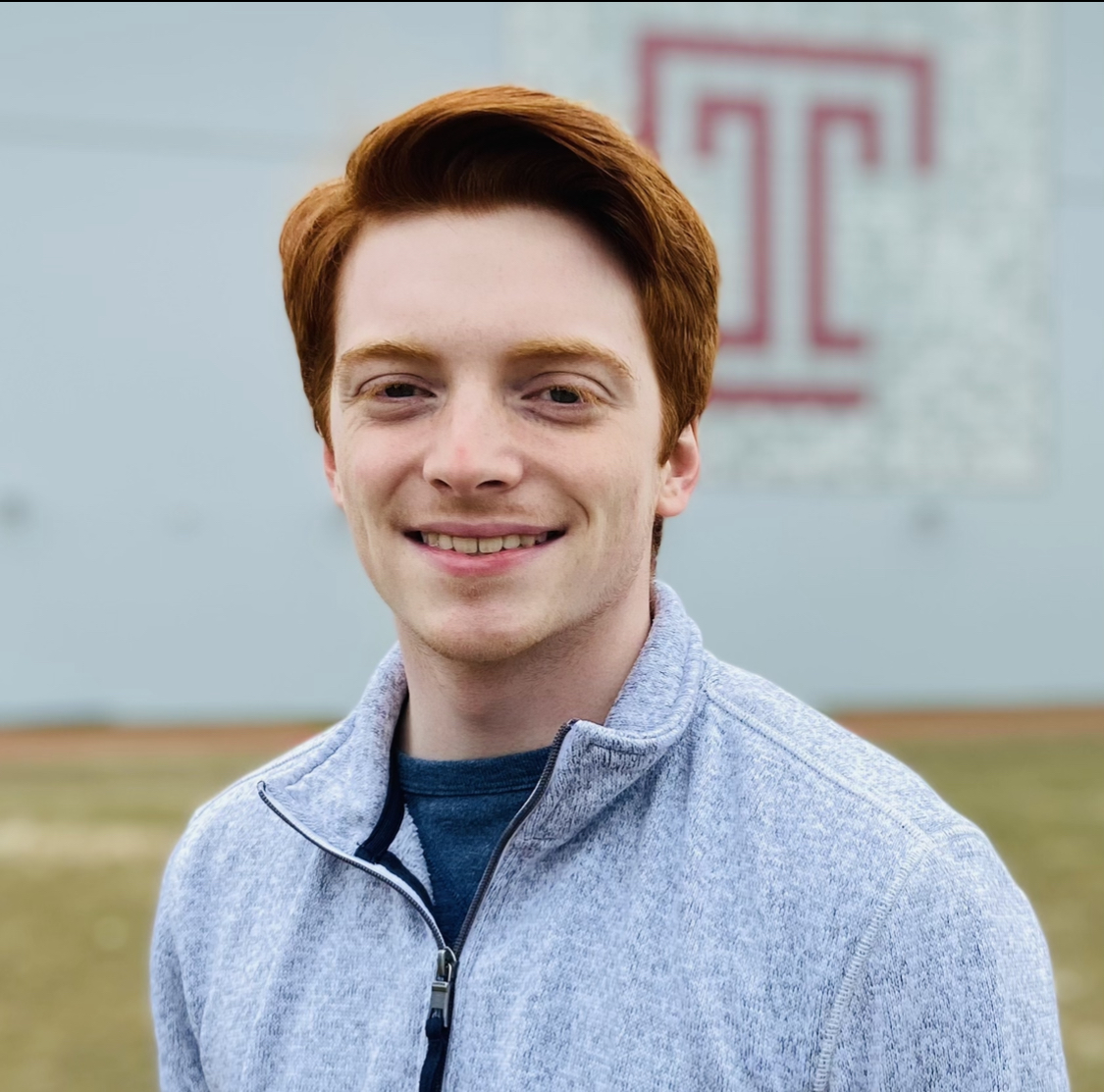 Sean Aversa is a writer for Hollywood Insider, writing film reviews and features. Knowing from a very early age his passion for the big screen, Sean quickly gravitated towards film writing. He is excited for the opportunity to write about films and filmmakers that share his passion for cinematic storytelling. His favorite films to watch, discuss, and write about are those that are striving to find creative and innovative ways to tell stories.