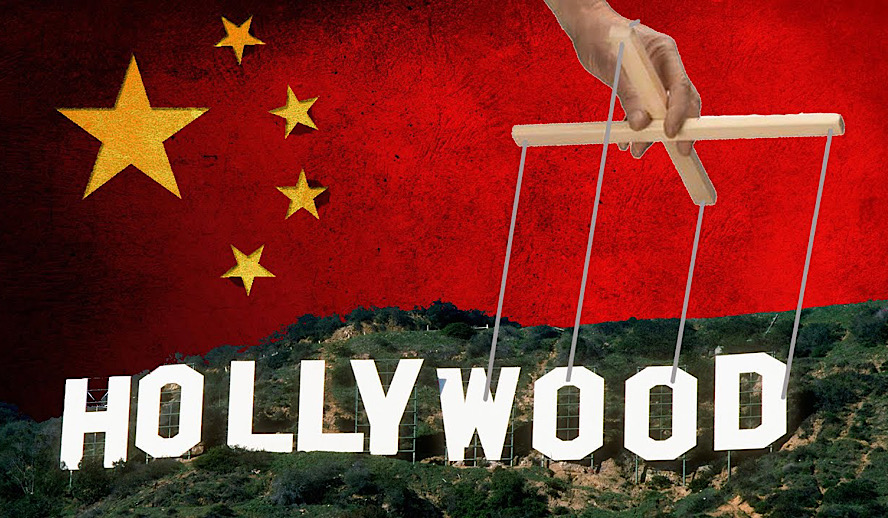 Photo: Hollywood and China
This past weekend saw the premiere of the video game movie Monster Hunter in China, ahead of its upcoming release in the United States. And then, just after one day, it found itself embroiled in controversy and was pulled from Chinese theaters. The reason? The backlash from viewers over a scene perceived to be racist.
Per Variety, the scene involved two soldiers sharing some banter, one of them played by Asian-American rapper Jin Au-Yeung, a.k.a MC Jin. At one point Jin's character jokes to his companion, "Look at my knees! What kind of knees are these? Chi-knees!". For most of us, this appears to just be a dumb pun at best, but Chinese viewers interpreted the line as a reference to an old racist schoolyard rhyme: "Chinese, Japanese, dirty knees, look at these". Compounding matters, to localize the joke the subtitles for the film were altered to reference a Chinese idiom about kneeling down. 
Related article: Lang Lang Biopic: Can White Filmmakers Make Films on Chinese Stories Authentically?
Related article: An Analysis of Netflix's Upcoming 'Water Margin': A Difficult Adaptation Causing Both Excitement and Worry
Hollywood and China
But the rhyme combined with the subtitles led patriotic viewers to believe they were being insulted. The backlash against the movie on Chinese social media was swift, with even the video games being barraged with negative reviews. Germany's Constantin Film, which co-produced the film, recently apologized and announced that the scene would be cut but it's still unclear if the film will return to theaters in China; Jin, director Paul W.S. Anderson, and star Milla Jovovich have also apologized for the scene. This whole situation is surprising considering the rigorous vetting process by censors for any movie being theatrically released in China, as well as the fact that Tencent Pictures, a Chinese production company, and distributor, is among the film's co-producers: how was this not flagged?
This also serves as a reminder of the fraught relationship between Hollywood and China. In recent years, the country has become a major power player and an increasingly key market in the global film industry. So it is understandable why Hollywood needs access to the Chinese film market, but that desire does have its downsides as delineated in a recent report by PEN America. Let's explore this.
Related article: MUST WATCH – Hollywood Insider's CEO Pritan Ambroase's Love Letter to Black Lives Matter – VIDEO
Subscribe to Hollywood Insider's YouTube Channel, by clicking here. 
Why is Hollywood so Eager to Work With China
The answer is the simplest one: money.
Consider this: in 2000, the sum total of China's box office was $863 million. But by 2018 that number had increased to almost $8 billion—almost tenfold. And in the first quarter of 2018, China's box office revenue actually surpassed that of the United States for the first time; by 2023, that revenue is expected to reach $15.5 billion (this estimate was made before the pandemic, however). This year, the Chinese film market is expected to be the largest and most successful by virtue of the fact that the country is further ahead in fighting the coronavirus than the United States.
The numbers make it clear that China is an extremely lucrative market, but here's the rub: China doesn't really need Hollywood. In the past, their box office had been nearly dominated by big splashy U.S.-made blockbusters. But in recent years, the quality of Chinese films have improved—in popularity among local audiences, in technical skill, and in spectacle and production value—putting them on par with foreign blockbusters. As of 2020, of the highest-grossing films shown in China, only one Hollywood film cracked the top 10—Avengers: Endgame—with the rest being entirely Chinese and Hong Kong films. China's highest-grossing film of all time, Wolf Warrior 2, made $854 million dollars in China alone; other homegrown successes include The Wandering Earth ($690 million), The Mermaid ($526 million), and this year's The Eight Hundred ($460 million, and as of this writing, the highest-grossing film of 2020 worldwide).
Related article: The Power of Positivity: Ikorodu Bois + Chris Hemsworth + Russo Brothers + Sam Hargrave
Limited Time Offer – FREE Subscription to Hollywood Insider
Click here to read more on Hollywood Insider's vision, values and mission statement here – Media has the responsibility to better our world – Hollywood Insider fully focuses on substance and meaningful entertainment, against gossip and scandal, by combining entertainment, education, and philanthropy. 
As one Hollywood executive tells PEN America, "The size of the Chinese movie-going audience is so huge, that if you happen to be the one who catches their fancy you can make $100 million in pure profit." Major studio releases, like the aforementioned Avengers: Endgame, the Fast & Furious movies, Aquaman and Venom, have been massive hits and on rare occasions, China can even help salvage movies that disappointed in the U.S. box office like Warcraft and Terminator Genisys. 
Long story short, studios know that ignoring China would be at their own peril. And with tensions growing between the United States and China, this puts more pressure on Hollywood filmmakers and the studios to stay in their good graces. Even if it means self-censorship.
So What Kind of Films Can be Shown in China, and How?
The ruling Chinese Communist Party has a censorship system that encompasses all forms of media—movies, TV shows, books, social media—and applies to works both foreign and domestic, stipulating what content is forbidden. The wording in these prohibitions are vague and overbroad, but the gist of it is that it entails content that threatens or disparages the Party's political goals and values, or anything they deem as morally objectionable (like sex, glorification of excess violence and crime, hurting minors, and even supernatural themes). But the censorship is dynamic and can either be loosened or tightened up depending on various factors.    
Related article: Hollywood Insider's CEO Pritan Ambroase: "The Importance of Venice Film Festival as the Protector of Cinema"
Related article: The Masters of Cinema Archives: Hollywood Insider Pays Tribute to 'La Vie En Rose', Exclusive Interview with Director Olivier Dahan
Regardless, there's fear of angering China in projects and three 1997 films come to mind: Red Corner with Richard Gere, Seven Years in Tibet with Brad Pitt, and Martin Scorsese's Kundun. In those cases, the first was heavily critical of the Chinese justice system and the latter two tackled China's strained relations with Tibet. In the aftermath, the stars and directors of those films were reportedly blacklisted in the country, but it's not static: Gere remains blacklisted because of his activism for Tibet, but Pitt was eventually welcomed back and so was Disney (after apologizing for Kundun, which it distributed and produced). 
As for how to enter the Chinese market, there is a quota. Specifically since 2012, the Chinese and U.S. governments agreed on a 34-film quota for foreign films allowed each year (although this is also flexible for varying factors). The films submitted for approval by the major Hollywood studios tend to be big-budget blockbusters (movies where the studio expects the most profits); whether a film is accepted or not can have an impact on a studio's financial returns. And independent films or ones made by smaller studios are at a disadvantage compared to those from the major studios—Disney, Sony, Paramount, Universal, and Warner Bros.   
Related article: Shang-Li, Love Interest and Bi-Sexual Icon, Erased from New 'Mulan' Remake, Why? Unjustified.
Related article: Video: Full Commentary on 'MULAN' with Reactions from Yifei Liu, Donnie Yen, Ming-Na Wen, Jet Li
There's another way for studios to circumvent the quota and access the Chinese market: joint productions—partnerships between Chinese and foreign film producers and companies. Since they're partially produced by China, they don't count as foreign films. One benefit is that unlike traditional foreign films—where the producer only collects 25 percent of the profits from China—these co-productions allow the foreign producer to collect more profit (about 43 to 50 percent) from Chinese ticket sales. This kind of cooperation has become more viable and common for Hollywood studios; just to name a few of the China-owned producers and investors—there's Legendary (Godzilla, Pacific Rim, Dune), Bona Film Group (Once Upon a Time in Hollywood, Bloodshot), Alibaba Pictures (the Mission: Impossible films, 1917), and the aforementioned Tencent (Men in Black: International, A Beautiful Day in the Neighborhood, Top Gun: Maverick). 
On Tailoring a Foreign Movie for the Chinese Audience
As mentioned and implied earlier, large-scale blockbusters tend to do quite well in China, less so than dialogue-driven comedies, as jokes might not translate due to both the language and cultural barrier (case in point, the Monster Hunter kerfuffle). That said, foreign movies occasionally see content changes before seeing a release in China—sometimes even in development.
Related article: Fact-Checked Series: 10 Revelations About Awkwafina – The Comedienne And Star Of 'Crazy Rich Asians'
Related article: 'Crazy Rich Asians', 'Black Panther' & Priyanka Chopra Eradicated White-Washing In Hollywood?
One of the most notable examples that come to mind is Transformers: Age of Extinction. As a co-production with the China Movie Channel and the Chinese company Jiaflix Enterprises, critics noted that this entry in the franchise, which takes place in both the U.S and Hong Kong, portrays American officials in an unflattering light while depicting Chinese characters and the government as selfless and decisive; the film was also full of product placement for Chinese products. Another example is Iron Man 3, which filmed additional scenes with Chinese doctors racing to save Tony Stark's life, but the additions here were criticized even by Chinese commentators as shameless pandering and feeling tacked-on.
On the other end of the spectrum are instances where the U.S might have to make subtractions or substitutions. For example, the original plan for the 2012 time-travel thriller Looper was to have the protagonist (Joseph Gordon-Levitt/Bruce Willis) move to Paris for a section of the film. But the overseas setting was changed to Shanghai when China-based DMG Entertainment became a co-producer, and Chinese actress Qing Xu was cast as Willis' wife. Another example is The Meg, which was also a China co-production: while the book that it's based on was set in Hawaii, the film changed its setting to China, as well as changed the book's two lead Japanese scientists into Chinese scientists. A more drastic kind of substitution took place with the 2012 remake of Red Dawn; the film's invading army was changed from Chinese to North Korean in post-production, although the film never saw release in China. And lastly, there's Doctor Strange, where the Tibetan (in the comics) Ancient One is reconfigured as a white character now played by Tilda Swinton; ironically this opens up another can of worms vis-à-vis whitewashing.
Related article: 'Over the Moon': Netflix's Animation Tugs at Your Heartstrings Brilliantly
Related article: The Farewell's Storyline & Awkwafina Strike A Perfect Balance To Provide a Tearjerker Comedy That Brings With It Oodles Of Culture
As for cuts and removals, China, for example, censored Shanghai-set scenes from Mission: Impossible III that show images of tattered clothes hanging from a clothesline (as censors at the time felt it didn't portray the city in an ideal way), as well as omitted a scene from Skyfall showing a dead Chinese security guard along with references to sex work and police torture. LGBTQ scenes and themes are especially taboo in China; as such, same-sex kisses or sex scenes are omitted from films like Cloud Atlas, Star Trek Beyond, and Alien: Covenant; more notably, Call Me By Your Name was banned in China and Bohemian Rhapsody was heavily edited to remove scenes about Freddie Mercury's sexuality.
Related article: Did you see the hidden messages in 'Call Me By Your Name'? Find out behind the scenes facts in the full commentary and in-depth analysis of the cinematic masterpiece
Related article: A Tribute To Freddie Mercury – A Hero That Dared To Be Himself
Conclusion
By now it's made clear the influence China can wield. But is there trouble on the horizon? This past September, the recent Mulan remake became an unlikely source of controversy. First, lead actress Yifei Liu spoke out in support of Hong Kong police cracking down on pro-democracy protesters, which led to calls to either boycott or support the film. Then there's the reveal that Disney filmed in Xinjiang and gave thanks to local government entities, despite the region being the site of alleged human rights abuses against Uighurs and other Muslim minorities in internment camps; this led to condemnation from the Human Rights Foundation and even Missouri Senator Josh Hawley. And despite being tailored for Chinese audiences, the film's box office performance was quite muted. This suggests that the push to court China has its limits. 
Still, too big to ignore — that pretty much sums up the Chinese film market in the eyes of Hollywood at this point; and again, doubly so as China's movie theaters have for the most part successfully reopened while the U.S still struggles. As far as international markets go, right now China is very important for better or worse. And to be fair, it should still be possible to tell provocative stories while keeping in mind the restrictions set by China.
But at the end of the day, it comes down to what one's willing to compromise: creative expression or commerce? That's something the filmmakers and studios will have to answer. 
By Mario Yuwono
Click here to read Hollywood Insider's CEO Pritan Ambroase's love letter to Black Lives Matter, in which he tackles more than just police reform, press freedom and more – click here.
An excerpt from the love letter: Hollywood Insider's CEO/editor-in-chief Pritan Ambroase affirms, "Hollywood Insider fully supports the much-needed Black Lives Matter movement. We are actively, physically and digitally a part of this global movement. We will continue reporting on this major issue of police brutality and legal murders of Black people to hold the system accountable. We will continue reporting on this major issue with kindness and respect to all Black people, as each and every one of them are seen and heard. Just a reminder, that the Black Lives Matter movement is about more than just police brutality and extends into banking, housing, education, medical, infrastructure, etc. We have the space and time for all your stories. We believe in peaceful/non-violent protests and I would like to request the rest of media to focus on 95% of the protests that are peaceful and working effectively with positive changes happening daily. Media has a responsibility to better the world and Hollywood Insider will continue to do so."
Ways to support Black Lives Matter Movement to end systemic racism
More Interesting Stories From Hollywood Insider
– Want GUARANTEED SUCCESS? Remove these ten words from your vocabulary| Transform your life INSTANTLY
– Compilation: All James Bond 007 Opening Sequences From 1962 Sean Connery to Daniel Craig
– Do you know the hidden messages in 'Call Me By Your Name'? Find out behind the scenes facts in the full commentary and In-depth analysis of the cinematic masterpiece
– A Tribute To The Academy Awards: All Best Actor/Actress Speeches From The Beginning Of Oscars 1929-2019 | From Rami Malek, Leonardo DiCaprio To Denzel Washington, Halle Berry & Beyond | From Olivia Colman, Meryl Streep To Bette Davis & Beyond
– In the 32nd Year Of His Career, Keanu Reeves' Face Continues To Reign After Launching Movies Earning Over $4.3 Billion In Total – "John Wick", "Toy Story 4", "Matrix", And Many More
Hollywood and china, Hollywood and china, Hollywood and china, Hollywood and china, Hollywood and china, Hollywood and china, Hollywood and china, Hollywood and china, Hollywood and china, Hollywood and china, Hollywood and china, Hollywood and china, Hollywood and china, Hollywood and china, Hollywood and china, Hollywood and china, Hollywood and china, Hollywood and china, Hollywood and china, Hollywood and china, Hollywood and chin, Hollywood and china, Hollywood and china, Hollywood and china, Hollywood and china, Hollywood and china, Hollywood and china, Hollywood and china, Hollywood and china, Hollywood and china, Hollywood and china, Hollywood and china, Hollywood and china, Hollywood and china, Hollywood and china, Hollywood and china, Hollywood and china, Hollywood and china, Hollywood and china, Hollywood and china, Hollywood and china, Hollywood and china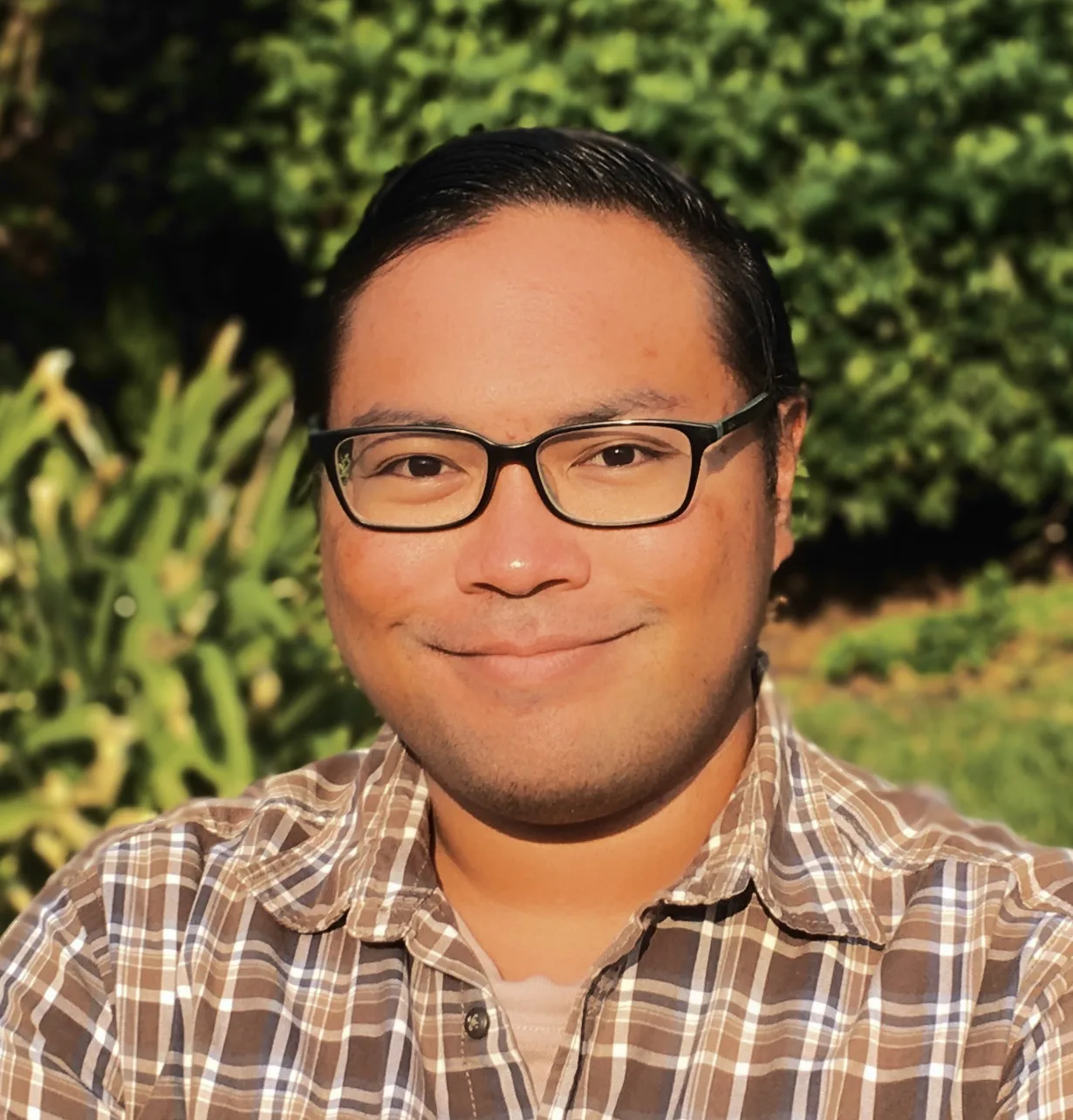 Mario
Yuwono
is from Indonesia, but was born in Italy and attended school in Jakarta, Moscow, Berlin and Los Angeles. He has been obsessed with films ever since he saw his first movie at the age of five, and would go on to spend his younger years reading film encyclopedias and movie guides. Combined with a global upbringing rooted in greater social awareness, this drives him to be more observant of values promoted in films. He believes in cinema's potential to enable greater empathy and meaningfully expand people's horizons, in line with
Hollywood Insider's
goal. He holds a Master of Fine Arts degree in Screenwriting from California State University in Northridge. Aside from reporting on film, TV and culture, Mario also aspires to write for film and television, and is a strong believer in social change, equality and inclusion.