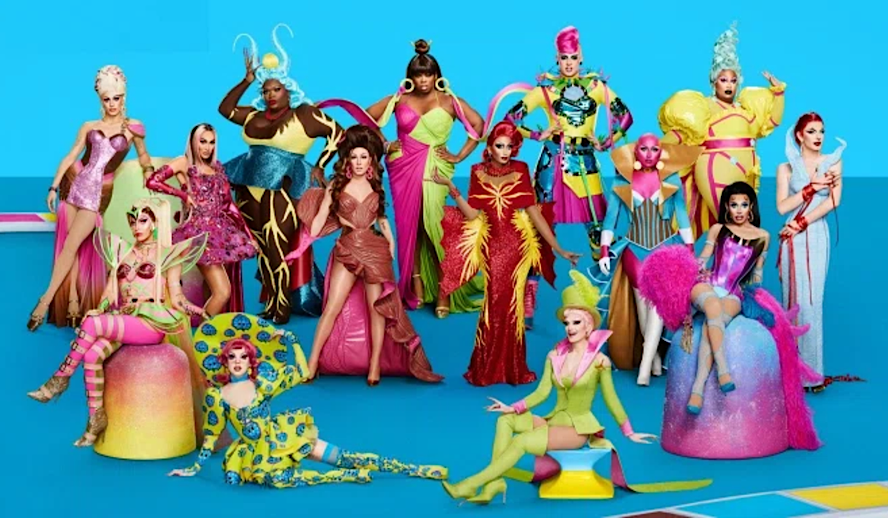 Photo: 'RuPaul's Drag Race'
Honey, COVID can't keep a good queen down – it's 2022 and we're getting our 14th season of the Emmy Award-winning show 'RuPaul's Drag Race' (aka 'RPDR')! Yes, henny, this means all new lewks, all new challenges, and all-new queens. And! A new surprise twist. 
Let's meet our cast, discuss RuPaul's two big openings, the queens' Candyland promo looks, and ruveal our fabulous panel of judges.
A Quick Overview of Some 'Drag Race' Slang
In queer culture, like any culture, there are many slang terms and expressions that are made. And 'RuPaul's Drag Race' is no different. Let's briefly go through some drag queen and RPDR slang.
Ball: A series of looks that go with an overall theme and are displayed on the runway. "We're throwing a Halloween ball. Categories are sexy Halloween costume, witch, and Monster I'd Like to Frock."
Beat: Having a flawless makeup look. The term references the motion of constantly dabbing makeup onto the face. "Hunny, my face is beat!"
Boots: A verbal exclamation point. i.e. "My face was painted, boots!"
Related article: EXCLUSIVE: 'Dune' Full Commentary, Reactions, Making Of – Timothee Chalamet, Zendaya, Oscar Isaac
Related article: 'No Time to Die' Full Commentary, Behind the Scenes & Reactions, Daniel Craig, Rami Malek, Bond
Related article: 'No Time to Die' Royal Premiere & Reactions – Daniel Craig, Rami Malek, Léa Seydoux & More
Camp/Campy: Over-the-top drag that is overly exaggerated female impersonation, often focused on comedy. "My look tonight is very camp: I'm wearing a pasta dress with meatballs as my hat."
Glamazon: A tall, glamorous woman/drag queen. "She was a 6'4 glamazon. She's a phenomenon." 
House down boots: Amazing or used to punctuate a sentence. i.e. "Girl, you're painted the house down."
Lewk: A variation of the word "look", like a fashion look. i.e. "This lewk is fierce."
Lip sync/Lip syncing: To move your lips in synchronization with a song. i.e. "She lip-synced to Britney's "Piece of me" last night while dancing."
Mug: A person's face. i.e.  "My mug is gorgeous."
Read/To read: A catty and playful way to insult someone. i.e. "My knees are ashy and Z read me for that!"
Shade: To insult passively. Showing subtle disgust for something verbally or non verbally. i.e. "Z threw shade at A when A called Z's drag 'basic'."
Related article: MUST WATCH – The Hollywood Insider's CEO Pritan Ambroase's Love Letter to Black Lives Matter – VIDEO
Subscribe to The Hollywood Insider's YouTube Channel, by clicking here.
Shantay, you stay and sashay away: When RuPaul chooses the bottom queens, the two must lip sync for their lives before Ru can make her final decision. When she declares the winner, she calls their name and follows it up with "Shantay, you stay." When she addresses the loser, she calls their name and says, "Sashay away." i.e. "A, sashay you stay. Z, sashay away."
Sick'ning: To be amazing and really hot. "A's mug is sick'ning!" 
Slay: To be on point, to win, to be outstanding or the best. "I'm gonna slay this competition"
Tuck: When a queen pulls back their genitals to create the illusion of having a vagina, often held together by duct tape and pantyhose. "My tuck is too tight. I need to untuck!"
Werk: To strut down a runway, work your body, or serve a look. i.e. "You betta werk!"
The Werk Room: Where the queens first enter, do their makeup, and get ready for the main challenges.
For more of the 'RPDR' dictionary, check out the RuPaul's Drag Race Fandom website!
Two Big Openings, One Amazing Cast!
For the beginning of this season, RuPaul split the cast in two: Seven queens were featured in episode one, and the other seven in episode 2. But this is nothing new for the show.
In the sixth season of 'RPDR', the queens were also split right down the middle. They were given different mini and maxi challenges for their respective episodes, and a losing queen sashayed away at the end of both!
Related article: Why Queen Elizabeth II Is One Of The Greatest Monarchs | Her Majesty Queen Elizabeth II of United Queendom of Great Britain & Northern Ireland (Video Insight)
Limited Time Offer – FREE Subscription to The Hollywood Insider
Click here to read more on The Hollywood Insider's vision, values and mission statement here – Media has the responsibility to better our world – The Hollywood Insider fully focuses on substance and meaningful entertainment, against gossip and scandal, by combining entertainment, education, and philanthropy.
By the end of season 6's second episode, all of the queens were brought together. This clash of the tucked titans was set to Western-style stand-off music. In their confessionals, queens from different sides of the cast shared their reactions to meeting their competitors. "It's like two prides of lions meeting each other on the Serengeti." Said Australian contestant Courtney Act. "This is like the Outsiders!" 24-year-old Adore Delano exclaimed, "I'm from Azusa, okay? I know how street fights get down." And Bianca Del Rio added, "They're all trying a little too hard for my taste… I don't like 'em! Don't. Like. Them."
But of course, at the beginning of the third episode, the queens drop the vicious facade and run to each other, embracing their sisters with open arms. But not without a side of shade. Gia Gunn's famous response to meeting the other queens was, "Well you girls…" pregnant pause, "Look good!"
This split premiere approach was dropped and we thought it was gone for good. But not so fast! Six seasons later, RuPaul divided up her season 12 queens, challenging them both to create original lyrics and choreography. And unlike season six, no queens were eliminated until they were all brought together.
And in ANOTHER unexpected twist, the queens of season 13 had a new kind of split premiere. Although all of the queens got their entrances and their entrance lines in the first episode, two by two (and once a group of three) they lip-synced for their lives on the main stage. The winners of the lipsync got to stay in the competition and the losers were sent home. Well, that's what they lead us to believe. In actuality, those asked to sashay away were sent to the "Porkchop Loading Dock" (named after Victoria Porkchop Parker, the first eliminated queen of the entire franchise), splitting the queens into the winners and losers circles. This created a new kind of drama, as the losing queens came in with a "disadvantage", and the winners were set to higher standards.
Related article: The Hollywood Insider's CEO Pritan Ambroase: "The Importance of Venice Film Festival as the Protector of Cinema"
Related article: The Masters of Cinema Archives: The Hollywood Insider Pays Tribute to 'La Vie En Rose', Exclusive Interview with Director Olivier Dahan
Related article: – Want GUARANTEED SUCCESS? Remove these ten words from your vocabulary| Transform your life INSTANTLY
So by now, it's no surprise that 'RPDR' would split up the queens again. This time, it was in the style of the OG Big Openings, but instead of having to make fabulous runways, each queen had to present talent in the Miss Charisma, Nerve, and Talent Pageant, aka the CNT's. And, like the OG split premiere, a queen was sent home for both episodes… Or were they?
Now with 14 queens to get through, enough talk. Let's meet our 14 queens of season 14!
She's on the Prowl: It's Alyssa Hunter
Our Puerto Rican queen of the season, Alyssa Hunter entered the Werk Room with a bow and arrow in hand, a jungle-inspired garment designed by Javier Arnaldo, and a wild, dirty blonde mane by Wigs by Hassoon. Her entrance line? "Hola! I hope you guys are ready to be slayed. 'Cause, it's hunting season [ladies]!" Talk about being on-brand. As the first queen to enter, she flipped back her hair, saying, "I'm the first one? Always number one."
And she's not wrong. Her first title win was when she was 16 years old. And she's gone on to win crown after crown.
When asked the origin of her name, Hunter said she took inspiration from tongue-popping Alyssa Edwards and Miss Continental winner Danielle Hunter. "I combined the delicate name with the strong and sexy last name, and I put [them together], and it's me, Alyssa Hunter."
For her Candyland look, Hunter dressed as a neon pink and green superhero with shoulder details flaring out (designed by Mitchell Aguilar) and a matching headpiece, with a ponytail Ariana Grande would live for (designed by Luova Wigs). 
On her Instagram, you can see her going from straight-up female glamor to being a fricken fish. And the makeup? It's all done by her.
Related article: 'Halloween Kills' Full Commentary & Reactions, Behind the Scenes – Jamie Lee Curtis & More
Related article: The Hollywood Insider's CEO Pritan Ambroase: "The Importance of Venice Film Festival as the Protector of Cinema"
Baby, It's Bosco
Bosco walked in horny. For her entrance look, the Seattle queen wore a long-sleeved fitted black and white polka dot dress with a matching headpiece adorned with polka-dotted horns. What. Yes. This was pure fashion that managed to look both like a blast from the past and a view into the future. And it was all put together with Nordstrom Rack, a wig from Wish.com, and accessories by Lucy Lips and herself. "I feel very like if the Teletubbies had a devil," she told Alyssa Hunter.
The 28-year-old also came in with a contrasting red lipstick and a unique, pointed signature brow. So even her eyebrows were "horned" if you will. If you scroll through her Instagram, you'll see she can do them in any color for any lewk, whether it be as a horrifying monster or as a glamorous cat.
After hitting her mark, Bosco stood with her white heels apart, telling the world, "Alright. Let's get out there today and, make a difference." In her confessional – while wearing their naturally long hair and a multipatterned silk shirt – Bosco shared her objective of the season, "I'm here to show the world that I'm not just some skanky alternative girl from Seattle. I am the skanky alternative girl from Seattle." I can't disagree with that. Anyone who lip-syncs to Sylvia Plath is my queer, alternative drag hero.
In her Meet the Queens interview, Bosco shared their darker sense of humor. "The name 'Bosco' came from a dead animal." Insert record scratch. Bosco explained, "My childhood dog's name was Bosco, and I just thought it was neat. So, he's not using it anymore, he's dead. So now it's mine."
And with her darker sense of humor comes a shadiness that her season 14 sisters can attest to. During Buzzfeed's game "Who's Who", when the queens were asked who was the most likely to deliver a savage read, the majority said "Bosco" without hesitation. One sister explained her choice, saying, "Bosco because [she is] so quick on her feet. Like, oh my god, she is so quick, like, Bosco could read all four of us at one time."
During her interview, Bosco wore another tight-fitting garment (designed by Jordan Christianson), but this one was a gown that I can't believe she was able to sit in. The corseted blue/grey bust of the dress continued past her chest and lead up her torso, creating yet another horned effect. She had long red ribbons wrapped around her hands that danced every time she moved her wrists, complimented by her slicked-back crimson hair and dark red lipstick. And when she turned around, BAM! The dress was held together by a red ribbon but left peak-a-boos of her backside. So, basically, we have a shady, sexy fashionista on our hands.
Related article: A Tribute to Laverne Cox: The Trailblazing Trans Icon Who Changed the Face of Entertainment
Related article: The Curious Case of Martin Scorsese's 'Port Authority': The Transexual Representation Film You've Never Heard of
The Bakery is Open. Introducing, Kornbread "the snack" Jeté
"Ten minutes into the first episode," Monet X Change, host of "The Pit Stop" said, "and I'm already in love with [Kornbead]."
Coming in with a pointed show, a CINCHED waist, and a garment inspired by Moschino's fall 2020 collection, it's Kornbread "the snack" Jeté. "Is you hungry?" she asked upon walking in, "'Cause [girl] I'm baked!" 
We have to talk about this entrance lewk. Are you serious? This beautiful big girl is belted in a black leather jacket that flares out at the hips, giving her an extreme silhouette that takes up as much space as her personality does. It's got gold-colored detailing on the belt and a matching zipper. (Designed by Loris of "Dragula" and Loraine Calzada) And in the hair, we got a black bun that is decorated with gold-colored … twisted things? Looking like perm rods but, expensive?? Whatever is, drag wigs on a dime really snapped on this one. The whole look is giving very classy leather mama who can afford to buy you a steak dinner, but only if you treat her right.
Immediately, we got introduced to Jeté's quick wit and boisterous personality. "America," she said in her confessional – while showing off her gorgeous natural skin – "Don't adjust your TV, I'm this fat in person!"
Her humor and infectious personality were also apparent in her Meet the Queens ruveal. When telling the story of her name, the LA queen revealed it came from an unusual place. "I watched these prison shows," she said, "and there was this lady on there and her husband was cheating on her, she caught him, and they were eating cornbread and she shot him at the table." Because of this, the prisoner's fellow inmates gave her the nickname "Cornbread". "I'm like 'if I ever became a drag queen, 'Cornbread' would be [my name]'… I haven't shot nobody though. And I ain't got no husband either."
Her castmates reinforce her infectious personality during Buzzfeed's "Who's Who" video. When asked who will have the most iconic catchphrases, many competitors chose her. "I picked Kornbread because she's got a little catchphrase for everything," said one contestant "Banter ready to go, 1 2 3."
Related article: Enough is Enough: A Condemnation of Comedy's Abuse of the Trans Community
Related article: Trans Representation in Film, TV & Streaming Must Increase Respectfully
Jeté also had a horny lewk for this season. In her interview, her baby blue hair was sculpted by David Sanchez: Two horns that twisted almost like antennae were accompanied by Rita Hayworth hair as a base, giving a retro and futuristic lewk. The outfit, by G is for Goboy, involved a nude bodysuit decorated with a yellow design and a shiny, azure blue skirt with a train.
When describing her drag, Jeté said "I like to paint pretty, because I can't be painting all campy and stuff because all my numbers and stuff is real out loud. You get beauty but a voice like Morgan Freeman."
Jeté has also made history as the first Black transwoman to be out before walking into the Werk Room. There have been other transwomen on the show, but they either came out on the show or after their season aired. 
On her Instagram, you can see her as a lobster, covered in milk, and dressed in a recreation of LaLa Ri's infamous gift bag look.
It's the Little Pill, Willow Pill
The fourth queen to step into the Werk Room brought me great nostalgia with their look: Wearing an all-white and pink outfit with a mini skirt, a thin jacket, platform flip flops, and a crop top that reads "Angle" instead of "Angel", Willow Pill harkens back to a time where most queens on 'RPDR' wore pedestrian drag that made fun of casual, female fashion.
Pill's entrance line, "Where am I?" appropriately accompanies the silly, valley girl look. "Every Willow look has a different story," she says, "And this girl just wants money and jewelry and hot dogs." When Alyssa Hunter saw Pill, she commented, "Paris Hilton is here."
The 26-year-old Denver drag queen shared that her name comes from a character on "Buffy the Vampire Slayer" because she "always wanted to be a lesbian witch." And that her surname is because she has to "take like 20-something pills every day, and they're all delicious."
Related article: Valentina Sampaio: Sports Illustrated Swimsuit's First Trans Model Rejoices
Related article: My Story Trying to Walk Away from Harry Potter, JK Rowling, Her Transphobic Views
Pill has cystinosis, a fact she revealed during her walk-through with RuPaul on the first episode. But she handles the condition with grace and with humor. "I grew up chronically ill my whole life," Pill told RuPaul, "And there was just a lot of trauma and I thought, 'why not make it funny'?… cystinosis just blocks your kidneys and your eyeballs and your fingers, and it grows little crystals in your eyes. It's very glamorous!"
The Denver queen is also in the same drag family as season 11 winner Yvie Oddly, who also has a medical condition. The drag sisters even have a song together called "Sick b****" where they rap about their illnesses. They have a similar sense of fashion that is both gorgeous, weird, and eclectic. The other queens better watch out.
On Instagram, you can see Pill's Meet the Queens look, a yellow lace-up dress covered in blue raspberries with matching boot covers and hat, the dress by Pieretta Viktori, and the pattern by Finn James. And her hair is a gorgeous light red styled by her season 14 sister Daya Betty. If you scroll down, you'll see Pill as her character Jillian, dressed as a light-up jellyfish costume, and, my personal favorite, with spiked hair and a skirt made of mismatched thongs. Get ready to gag on Willow Pill.
Kerri Colby Representing for White, Pink, and Blue
Kerri Colby is more than just the drag daughter of the Miss Continental winner Sasha Colby. This bodacious glamazon made herstory as the second out and proud transwoman of color to shantay her way into the Werk Room. And she let us know it! Wearing a garment and makeup inspired by the trans flag – from the white mesh mini dress to the pink and blue tool, the makeup, the heels, and the hair – Colby is representing her trans community. (Dress by Fuddie Fantasia Lewis and shoes from Louboutin. Budget, baby.)
Upon her entrance, Colby stayed on-brand as she introduced herself to the world, "I have one thing to say: Baby, you alright know every kiss begins with a 'K'." And before you ask, yes, she is stunnalina the house down boots. Just ask Willow Pill, whose jaw literally dropped to the floor when seeing her for the first time.
Colby has hustled her way to the beautiful woman she is today. She came from an oppressively religious background, just like her trans sister Kornbread, and shared her experience with her cast members:
Related article:  'Mayor Pete': The Impersonal Illusion of U.S. Transportation Secretary Pete Buttigieg
Related article: 'Harry Potter' Stars LOUDLY Support Trans Lives Silencing J.K. Rowling
I was put out very early from my parents. I was never the child they wanted me to be… Like, I woulda been one of those kids, if I did have a supporting family, where I woulda been like eight-years-old telling my family, like, I don't feel comfortable as a boy… I most definitely did not have that type of supporting system.
During an interview with Entertainment Weekly, Kornbread shared the incredible impact Colby has on others. "Not just to a broader audience of fans," Jeté said, "[Kerri never knows] how much you're touching the person right next to you. She's literally walked me through so much of my transition… She's not my drag mom but she's definitely, like, partially my trans mom."
She's come out of her trauma a fierce competitor, a loving sister, but also a diva who knows how to look her best. "Oh, is that human hair walking through Hollywood?" Colby said in her interview, "Yes, that's Kerri Colby. Oh, is that like a fully stoned outfit moment? It's Kerri Colby… My reputation in LA is definitely known for being that b****."
For her world debut, Colby wore a magenta tutu dress silhouette, bedazzled with rhinestones and hearts – similar to the V Day heart candies –  accompanied by matching gloves and strappy, thick-heeled pumps. "Kerri Colby is like a combination of multiple different influences I've had," she said with her bronzed, stallion legs crossed and human hair for days, "I've always been inspired by like whatever the sexiest thing I can think of is, whatever the hottest [girl] in the room is giving." Colby also shared she's inspired by the Kardashian family, and it definitely shows.
Her Instagram and TikTok are full of beauty, long hair, and curves and swerves. And if you see a fully stoned garment accompanied by bundles of human hair, that's Kerri Colby.
Fill Up Your Plate with Some June Jambalaya
"Grab a fork, ladies. Jambalaya is served." 
June Jambalaya, the self-proclaimed Real Housewife of Drag, stomps into the Werk Room like the stallion she is. "Imagine if Meghan Thee Stallion and Phaedra Parks had a baby. That's June Jambalaya." Originally from Jacksonville, Florida, Jambalaya describes herself as "southern, savage [who is] ready to sprinkle seasoning all through this [place]." 
For her entrance look, "the hoochie entered the workroom in Pucci", as June wrote on her Instagram. Jambalaya came onto 'Drag Race' wearing an Emilio Pucci jumpsuit with hair from Wigz by Charise. When describing Jambalaya, Jeté called her a "super talented and a label whore." And if you scroll through her IG, you will see designer after designer fitted perfectly on her body: From Ivy Parks to Louis Vuitton, this African queen is decorated in brands.
Related article: Marsha P. Johnson: 32 Facts on HER Glorious Life, Black Trans Lives Matter
Related article: The Empire of RuPaul's Drag Race: What the New Season of 'Drag Race UK' Predicts for the Queendom
Jambalaya also had an exaggerated silhouette with a half pink half green gown that jutted outward at the hips, with silky long brown hair was held together by chopsticks in a bun. (Hair by Edward Sizzahands, dress by Rey Ortiz, jewelry by Need for Bling, and shoes by Kaflora) Her entrance and Meet the Queens look reflect her "high fashion and urban street style" inspirations. In her own words, "I like to wear nice clothes and do ratchet things."
Jambalaya definitely displayed some kicks and splits on her first episode, even while having "more curves than a racetrack". She majored in dance at AMDA, but felt constricted during her time there, "I went to school for performing arts," she said, "and it was always so many rules and boxes you had to fit in to be casted. And drag is an art form that's so universal. I get to create my own art and narrative for this character. There's no right or wrong. No one can tell me how to do my drag… Except Ru." 
She's definitely not constricted here. A competitive queen who is ready to feed the children, get ready to feast on June Jambalaya.
Who's Story? It's Orion Story
Our final queen of the first episode is Orion Story. Orion's whistle tone was heard before she was. And once she walked in, the outfit did not disappoint. Story came in with a vintage updo, a crystalized bra, patterned corset, long red nails, and red robe, all created by herself! And, to top it all off, she carried in the hamburger phone as seen in the movie 'Juno'. Iconic.
"I am West Michigan's premiere fembot," Story declared in their confessional, "I wanted to start off with a bang, starting off obnoxious and crazy, and show these girls that I did not come to play."
But her entrance line was definitely playful. After whistling her way in, Story picked up her hamburger phone, "Hello, RuPaul? Yes, we've been trying to reach you regarding your car's extended warranty… Oh, perfect. Well then I just have one more question for you," she shuts the phone and looks dead into the camera, "Are you ready boots?"
Story's drag was heavily inspired by her mother. "My mom's maiden name is 'Story'. You know, my drag is a tribute to my mom," she said while attempting to cross her legs during her interview, "So, I knew I wanted to incorporate 'Story'…" 
Related article: Queer Joy Takes Slays in Brand New Season of Global Phenomenon 'RuPaul's Drag Race'
Related article: Euphoria Season 2 Episode 1: The Drama is Back on HBO With Recap of Season 1
During Meet the Queens, Story presented themselves as very lax and unbothered. "You know I'm not a pageant girl… It's a lot of work. It is and, you know, I'm really lazy… I don't really care what people think about me as long as they think about me." So far, Story seems to be a prime example of not taking drag too seriously and just enjoying the ride. "I always try to be kind and nice, so I always want people's first impression of me to be a positive one. I know there's a lot of nasty [girls] out there, so I do not want to entertain that energy."
Story's obsession with the 60s and 70s is apparent on their Instagram and in their Ruveal look: Wearing Barbarella hair with a textured caramel chocolate brown dress by Rey Ortiz, with retro pink earrings, Orion Story is a queen of any era.
Entering RuPaul's Second Big Opening It's Not "Gorgeous", It's Jorgeous
Coming in with two human hair ponytails by Edward Sizzorhands and a custom Cazias leotard with ostrich feathers and matching gloves, "It is gorgeous like Jorgeous! Ow!"
Knee-high to a grasshopper, the "little, spicy, little Latina goddess" packs a big punch in her lewks. All throughout her Instagram, she serves beat mug after beat mug, lewk after lewk, and a whole lotta body-ody-ody. The 22-year-old firecracker is one of the youngest queens this season and has been doing drag since she was 16-years-old.
From the same state as dancing queen Alyssa Edwards, it's not a surprise that Jorgeous is also a fellow dancing and pageant queen. But Jorgeous believes she differs from the Texas scene. "[Texas drag is] cookie-cutter drag, I will say. Everyone's doing pretty much the same thing."
With a vocal fry and a captivating smile, Jorgeous's youth shows, but in the most endearing way possible. Her friendliness and inability to crack a frown have captured the hearts of fans everywhere. "When people first meet me they're like '[She] is gorgeous like she must be stuck up.'… Anybody can come up and talk to me. Like, I'm here…" When asked if she likes to start drama, Jorgeous's smile grew wider, exclaiming, "I don't think so! I'm pretty a sweet, peachy kinda gal, you know what I mean?"
Related article: The Independence of Carl Nassib: The First Openly Gay NFL Player – A Touchdown For The LGBTQ+ Community
Related article: Five LGBTQ+ Movies to Watch with Pride Whether its June or Not | Continue Pride Beyond June
But despite her age, one of her influences for drag came from a 90s cult classic. "What made me start doing drag was the movie 'To Wong Foo, Thanks for Everything, Julie Newmar'. Chi-Chi Rodriguez was, like, my main inspiration because I feel like I related to her the most… ever since then, this is exactly what I've been wanting to do."
Jorgeous is a perfect example of how 'Drag Race' has inspired a whole new generation of queens. Like Orion Story, she grew up a fan of RuPaul and the show. "Oh my god, it honestly means so much to me that I am on season 14 because RuPaul is somebody that I looked up to a lot ever since I was a kid. And to finally have this opportunity is so, so, like, validating."
Gorgeous Jorgeous showed off her showgirl roots with her promo look, showing off another shiny, custom Cazias corset with a pink and blue feather bustle and a wig that took a village of three wig designers to make! (Including Gowigorgohome, Eldar Gorak Styling, and ChiChi Fuera)
Jorgeous hopes to represent her community and become the first Latina winner of the show. "There's never been a short, Latina winner and it's my turn now. It's my time. Oh! And I do look amazing in a crown if you wanted to know."
The Pastel Princess Deja Skye
In a tribute to Laganja Estranja's iconic entrance line, "Let's get sick'ning" on season 6, plus-size beauty Deja Skye slips into the room, announcing to the camera, "Alright season 14, let's get thickening!"
Skye is another queen who started drag because of the show. During an ABC10 interview, Skye shared her desire to represent Northern California. "It feels amazing, I feel like there's, like, no North Cal representation on 'RuPaul's Drag Race'…" she said, "I have a whole community, a whole city, practically a valley having my back."
For her promo lewk, Skye's hair resembled the shape of a Christmas tree, described as a "swirled, towering beehive with waved accents" by the wig's creator, Ghastly Wigs. As for her outfit, Skye wore a bright yellow jumpsuit with big, puffy sleeves, baby blue stars, and magenta straps across the suit. A big matching bow sat on the back of her outfit and was designed by Emma Fèmme Brûlée. But the suit itself is a Deja Skye original.
Skye's entrance look, however, is a softer, less dramatic silhouette. Keeping up with her title as the Pastel Princess, Skye arrived in pastel green hair with pastel purple eyeshadow, showing off her longstanding appreciation for complementary colors. Her outfit is custom Skye, with a pink and white polka-dotted number on top of an off-white mesh top. Her hands are covered in clown white gloves and, between her thick and exposed legs, you can peek at her pink undergarment. Definitely showin' off some camp. 
But don't put her in a box as a camp queen or think she's just a seamstress. Skye is a dancer who is "big but [can] break it down," and a cheer and dance choreographer. "My name actually originates from the Beyoncé song 'Deja Vu'…" she said, sharing more of her eclectic taste, "and then 'Skye' [comes from] a puppet on this show called 'The Puzzle Place', and I thought he was cute when I was a kid and it always stuck. So, 'Skye'."
Skye's Instagram is full of big wigs, more Deja Skye originals, and healthy servings of curves.
Related article: A Tribute to Keith Haring: The Magnificent Artist and LGBTQ Icon
Related article: HBO Max Celebrates Queer Love in the Face of Tragedy in Latest LGBTQ Masterpiece 'It's a Sin'
It's The Ditzy Doll of New York, Jasmine Kennedie
As our third dancing diva in a row, Jasmine Kennedie pumped her way into the Werk Room wearing a custom leotard by her drag mother, Mancie Mandell. But, it's not just any leotard. The baby pink and feathered garment is asymmetrical and bedazzled and, honestly, I don't know how she kept her arm up with how many feathers were on the sleeve. It's perfectly paired with big, magenta hair by Maddelynn Hatter and Nasty Queen shoes. When she hit her mark, Kennedie let us all know, "And this is just the entry look." And she is definitely a queen who can bring it to you every ball.
"I guess you could say the drag I do is very pageantry, but it's also, I like to say, a little bit of a new wave," Kennedie explained as she sat poised and upright in her promo lewk, displaying a hypnotizing, custom double stacked wig by Double D Wigs. Her Casey Caldwell garment is almost like a candy-colored suit of armor, accompanied by a floor-hitting, ombre fuschia and bronze skirt. And although she collaborated for this moment, Kennedie's Instagram is filled with fashion she put together herself. And of course, kicks and splits for your nerves.
When her cast members were asked about Kennedie, they said she would be a viral meme for her ditziness and how much she talks. But babbler or not, Kennedie knows how to take a dang photo. In fact, for her first mini-challenge, Kennedie was one of the few queens who was able to find her light and pose her body to show all her best assets (I mean those legs, come ooon). 
And when she walked down the runway for the first time, RuPaul noticed her modern and vintage inspiration, comparing her to both Alyssa Edwards and Edie Williams from 'Beyond the Valley of the Dolls.'
"I think the biggest misconception of me is that I'm stupid," Kenndie said, "I think another misconception about me is that people think I can't do ballads because I'm a back-flipping bimbo. Maybe I could do a ballad if I want to, if I have to, if I need to, you never know. Stay tuned."
Related article: Marvel/DC LGBTQ Representation: Will Bisexual Star-Lord Amount to More Gay Superheroes on the Big Screen?
Related article: 2020: An Outstanding Year for LGBTQ Representation Against All Odds
Straight Outta Arkansas, It's Maddy Morphosis
Maddy Morphosis entered the Werk Room dressed like a pretty, female Guy Fieri, and was underscored by backwoods rock music. As she pulled out a pair of sunglasses on a stick from a hamburger purse (yes, you read that correctly), she asked, "You ready to pitch a tent, America? The camp queen is here."
And camp she is. Morphosis' social media is chock full of hilarious female impersonations of Joe Exotic, Smitty Werbenjägermanjensen from "Spongebob Squarepants", and, my personal favorite, KFC's Colonel Sanders, with lingerie and everything. 
Her entrance look may have been simple, but it was smart and clean: She had the wig exactly like Fieri, and the black dress had stoned orange, yellow and red flames coming up from the bottom with matching detail on the collar and sleeves. And again, we can't forget the sunglasses on a stick.
But her Candyland look was far from simple. The campy queen painted her head fuschia with a nude illusion to match. The garment itself, made by Monique Vee and co., is a dramatic silhouette reminiscent of a Victorian fashion, with the cyan fabric and thigh-high white boots completing it. 
"My look today I just wanted to go something very casual, just going to the store, get some milk, nothing too flashy," Morphosis said, "I know some girls go over the top, but I just want to keep it very demure." She nodded, her marigold collar standing like a backdrop behind her.
There are already two 'Drag Race' firsts this season, but the 26-year-old Arkansas native has introduced a third as the first, cis-gendered heterosexual queen to ever compete on the show. 
Related article: Bisexual Erasure: Where is the 'B' in LGBTQ? 
Related article: Kristen Stewart's 'Happiest Season' is A Major Win with Central LGBTQ Couple in a Christmas Movie
Morphosis' identity created major discourse with fans everywhere. "Imagine being a drag queen having drag as your safe space from all the straight men that made you feel like you don't belong" one Twitter user wrote, "and now you'd be competing against a straight white guy… on a show centered on queerness?!?!"
When asked about her identity, Morphosis said they don't consider themselves a straight drag queen. "I'm just a drag queen who happens to be straight… I think my being on the show can tap into a lot of the guys watching at home — like, cisgender, straight guys — and really just, like, projecting to them that, like, gender is completely arbitrary. Just be yourself."
Many former 'RPDR' competitors have opened up in support of Morphosis, including Bob the Drag Queen, Monet X Change, Gottmik, and even 'Drag Race' judge Michelle Visage.
Straight or not, Morphosis is definitely camp and fits right in. When asked who was most likely to deliver a savage read, one contestant said it would be Maddy. "I remember a few things she said that cracked me up that came as a surprise! So, I'll go ahead and say, Maddy."
Polish? Check. Glam? Check. Talent? Check. Angeria Paris VanMichaels? Check
The most glamorous country bumpkin you will ever meet in your life sashayed into the Werk Room in a 50s inspired housewife silhouette, with a VanMichaels twist. The southern belle from ATL came in with another black and white polka-dotted number, but this one was accentuated by sparkling Christmas red fabric for the collar, part of the skirt, and on the gloves (the skirt can be taken off to reveal that the top is a bodysuit in case she had to "make it shake Hunny") Her hair was coiffed victory rolls by Kouture Kaoz Hair. "This is like, the most fitted, perfect outfit that's walked in," Gottmik of season 13 said, "this is painted on [her]."
But she's not just a vintage debutant. For her promo look, she is giving more red sparkle, but in the fishiest way possible. No, she's literally got fins coming out of the back of the gown! And the golden yellow crawling all the way up creates a necessary flare and accentuates her shape. The broad portrait collar, the draggiest of drag jewels, and matching red hair by Kouture Kaoz are the cherry on top. Hosts Raja and Gottmik of 'Fashion Photo Ruview' have given all three of Angeria's lewks a toot.
Related article: It Takes a Village, Review of Netflix's 'Jewel's Catch One' – LGBTQ Documentary
Related article: Javicia Leslie – The First Black Batwoman to Empower Young Black Girls & LGBTQ People
The real magic begins when she opens her mouth. With a thick southern accent, VanMichaels is the epitome of southern charm. When she met her season 14 sisters for the first time, she described her drag as "old school pageant drag. Old school music. That's what I do, I'll ballad you to death." As the winner of Miss Dominion Newcomer, I certainly don't doubt that.
When contestants were asked who would become a viral meme, a handful of them said VanMichaels. "Angie is gonna be giving you sound bites," Maddy said, "There's so much meme potential." And so far, she's right. In VanMichaels's promo interview, every time she smiled, her nose crinkled in the cutest way. She exclaimed out to the world her excitement, "I can't stop watching ['Drag Race'], and now I'm on it! I don't know when that happened!" Now going up in pitch, "What?! Me?! Girl I'm on 'Drag Race'. Sound good when I say it too."
On her social media, you'll get the same diverse fashion and even more of that charm that you see on the show. You can call her Angie, baby, "Now let's make it shake, hunny!"
The Sixth Member of the Spice Girls, Lady Camden of Camden town
We've had queens from overseas compete in the American 'RPDR' before, including Australian season 6 runner-up Courtney Act and France native Nicky Doll. But now, we've got one from just across the pond. 31-year-old Lady Camden pirouetted her way into the competition as her own Spice Girl, Garbage Spice. Keeping up with the Candyland promo theme, she made her way into the Werk Room wearing none other than a bra and necklace made out of, you guessed it, candy! Her hair is bubblegum pink with brows to match, a pink, yellow, and blue jacket and skirt, and a sparkling pair of silver boots. She opened her arms to the world, shouting in glee, "Hello, you sexy [ladies]!"
Related article: Love Wins at Hallmark Channel with LGBTQ Storylines in Holiday Movies
Related article: 'The Last of Us Part 2': One of The Best Video Games with LGBTQ+ Characters
Like 'RPDR' season 11 runner-up and Canada's Drag Race judge Brooke Lynn Hytes, the San Fransisco queen has a background in ballet. Also, like Hytes, Lady Camden has her own unique eye for fashion. Austin, TX Youtuber Bussy Queen, described the Lady's promo look as "very Monopoly man meet Willy Wonka but make him a drag queen. And I love that!" Her light green leotard was corsetted and structured, with a flaring flamingo-pink collar and matching cuffs at the end of her long sleeves (outfit by Kip Yanaga) Oh! And with a dapper feathered hat. But the best part and the perfect nod to Monopoly man was the cane with a light green mustache on the top. Truly Candyland royalty
And Lady Camden has made many of her looks herself. In an interview with Soshesays.com, the English queen shared the origins of her creativity. "Both [of my] parents were never happy unless they were busy creating something. I think it's these two influences that made me begin my drag… I'm the happiest are when I'm creating something… usually something ambitious and with a sense of humor. 
Scrolling through her Instagram, you'll find comedy skits, Marie Antoinette fashion, regal dance moves, and a plethora of hand-made hats. So, a quadruple threat.
You Betty be Ready for Daya Betty
The fourteenth and final queen to enter the Werk Room is Missouri punk rocker chick, Daya Betty! In her own words, "Daya's a rockstar and she's the rockstar's girlfriend shoved together with a safety pin through it."
Her entrance look is indicative of that description. Her cyber yellow, black-tiger striped Jem and the Holograms-inspired garment was made by Zero Waste Daniel, who used exclusively recycled and upcycled materials! And the blonde punk wig is a standout from the usual jet black Joan Jett aesthetic.
Also, we are not allowed to move on without discussing Betty's press junket look. Chiiiiiild. The queen cast, sculpted, and panted a bust, placed her head on top of it, and made it look like she was a talking statue. And the BEAT she did on her face? It was remarkable. Honestly a showstopper. And so far, my personal favorite look of the season.
Related article: Pride Month: Hollywood Insider Pays Tribute To LGBTQ Films 1918-Now
Related article: Video: What's Your Message To LGBTQ People Disowned By Parents?
Similar to her drag sister, season 12 runner-up Crystal Methyd, Daya Betty's name is a play on words. "So, Daya Betty actually comes from the fact that I am a diabetic," she shared during Meet the Queens, "A lot of people don't think that I am just by first meeting me, but I am a type one diabetic… I have never changed my drag name. Daya Betty was like, my one and only… Sometimes [I go by ] Diarrhea if I'm feeling gross."
Often being mistaken for Crystal Methyd, Betty came into the season with some fear about the comparison. "There was such a great reception with her," Betty shared with Newnownext, "So I think that was really what scared me the most is I got in my head about that. I just knew I'm not Crystal."
But Daya Betty has stood out all on her own. For her Candyland promo look, Betty looked like a true superhero that would definitely be on the same justice league as Alyssa Hunter: Inspired by rave culture, Monda Guerra designed for her a yellow top with aquamarine shoulder spikes, bright blue pants covered with one leg covered by a half skirt, green kneepads, pockets by the ankles, and matching ribbons flowing in the breeze – literally everything but the kitchen sink was thrown into this fit! As for her bright pink mohawk hair, Betty was the mastermind behind it. 
You'll find more custom Betty wigs on her Instagram along with plenty of chokers, an eclectic array of facepaint, and big 80s punk hair. Get ready for the human mood ring.
Related article: The (Hopeful) Future of Telling LGBTQ Stories Progressively
Related article: WATCH: Would A President's Sexuality Matter To You? A Lesbian, Gay, LGBTQ President? Pete Buttigieg? – Hollywood Insider's "Messages From America" – Episode 3
Talented POC Women on the Judges Panel? Gimme All You Got!
Covid-19 has restricted the number of guest judges allowed on the panel. In previous seasons, two to three guests could be expected to join the prestigious panel, including The B-52s, the Pointer Sisters with Latoya Jackson, the leading men of 'Mean Girls', and more. But in season 13, the guest spot has been limited to one special star per week.
During season 13, RuPaul and Michelle Visage were always planted in their seats. Their third regular judge would rotate between Queer Eye's Carson Kressley and comedian Ross Mathews, two men familiar with judging the show. But the fourth judges would rotate between episodes. Sitting all the way on the right would either be choreographer Jamal Sims, actress Nicole Byer, stand-up comedian Loni Love, or LGBTQ rights activist TS Madison. For the 13th episode and the penultimate final challenge of the season, Cynthia Erivo took their place.
Every judge on season 13 was a one-of-a-kind Black influencer representing our community. And, to kick off season 14, Lizzo returned to the judges' panel, and Alicia Keys made her 'Drag Race' debut. As teased in the trailer, more beautiful female stars are yet to come, including Taraji P. Henson, Andra Day, Ava Max, and Dove Cameron. With the limitations made for their seasons, 'RPDR' made the wise choice to represent the women and the Black community.
Related article: LGBTQ+ Representation in Film/TV: From The First Romantic Film in 1919 Based On A Gay Love Story To Where We Must Go
Related article: The Rise and Journey of Lisa Vanderpump: Reality Television Queen and Long-Time Activist
So, In the Words of Crystal Methyd, "What are You Waiting for?!" 
With two talent shows to get through, a ball, and RuPaul performing a brand new track on the runway, what are you waiting for? Go tune in for 'RuPaul's Drag Race' season 14 every Friday at 8 pm EST on VH1! And, for even more behind-the-scenes drama, stay an extra half hour for 'Untucked', a spin-off that reveals all the drama between the queens while the judges deliberate. Oh! And don't forget about the twists. You're gonna walk away with a cavity because the competition has never been this sweet. 
Cast: RuPaul, Michelle Visage, Carson Kressley, Ross Mathews | 
Created by: RuPaul | 
Producers: Fenton Bailey, Randy Barbato, RuPaul
By Z Murphy 
Click here to read The Hollywood Insider's CEO Pritan Ambroase's love letter to Black Lives Matter, in which he tackles more than just police reform, press freedom and more – click here.
An excerpt from the love letter: The Hollywood Insider's CEO/editor-in-chief Pritan Ambroase affirms, "The Hollywood Insider fully supports the much-needed Black Lives Matter movement. We are actively, physically and digitally a part of this global movement. We will continue reporting on this major issue of police brutality and legal murders of Black people to hold the system accountable. We will continue reporting on this major issue with kindness and respect to all Black people, as each and every one of them are seen and heard.
Just a reminder, that the Black Lives Matter movement is about more than just police brutality and extends into banking, housing, education, medical, infrastructure, etc. We have the space and time for all your stories. We believe in peaceful/non-violent protests and I would like to request the rest of media to focus on 95% of the protests that are peaceful and working effectively with positive changes happening daily. Media has a responsibility to better the world and The Hollywood Insider will continue to do so."
Ways to support Black Lives Matter Movement to end systemic racism
More Interesting Stories From The Hollywood Insider
– Want GUARANTEED SUCCESS? Remove these ten words from your vocabulary| Transform your life INSTANTLY
– Compilation: All James Bond 007 Opening Sequences From 1962 Sean Connery to Daniel Craig
– Do you know the hidden messages in 'Call Me By Your Name'? Find out behind the scenes facts in the full commentary and In-depth analysis of the cinematic masterpiece
– A Tribute To The Academy Awards: All Best Actor/Actress Speeches From The Beginning Of Oscars 1929-2019 | From Rami Malek, Leonardo DiCaprio To Denzel Washington, Halle Berry & Beyond | From Olivia Colman, Meryl Streep To Bette Davis & Beyond
– In the 32nd Year Of His Career, Keanu Reeves' Face Continues To Reign After Launching Movies Earning Over $4.3 Billion In Total – "John Wick", "Toy Story 4", "Matrix", And Many More
Drag race, Drag race, Drag race, Drag race, Drag race, Drag race, Drag race, Drag race, Drag race, Drag race, Drag race, Drag race, Drag race, Drag race, Drag race, Drag race, Drag race, Drag race, Drag race, Drag race, Drag race, Drag race, Drag race, Drag race, Drag race, Drag race, Drag race, Drag race, Drag race, Drag race, Drag race, Drag race, Drag race, Drag race, Drag race, Drag race, Drag race, Drag race, Drag race, Drag race, Drag race, Drag race, Drag race, Drag race, Drag race, Drag race, Drag race, Drag race, Drag race, Drag race, Drag race, Drag race, Drag race, Drag race, Drag race, Drag race, Drag race, Drag race, Drag race, Drag race, Drag race, Drag race, Drag race, Drag race, Drag race, Drag race, Drag race, Drag race, Drag race, Drag race, Drag race, Drag race, Drag race, Drag race, Drag race, Drag race, Drag race, Drag race, Drag race, Drag race, Drag race, Drag race, Drag race, Drag race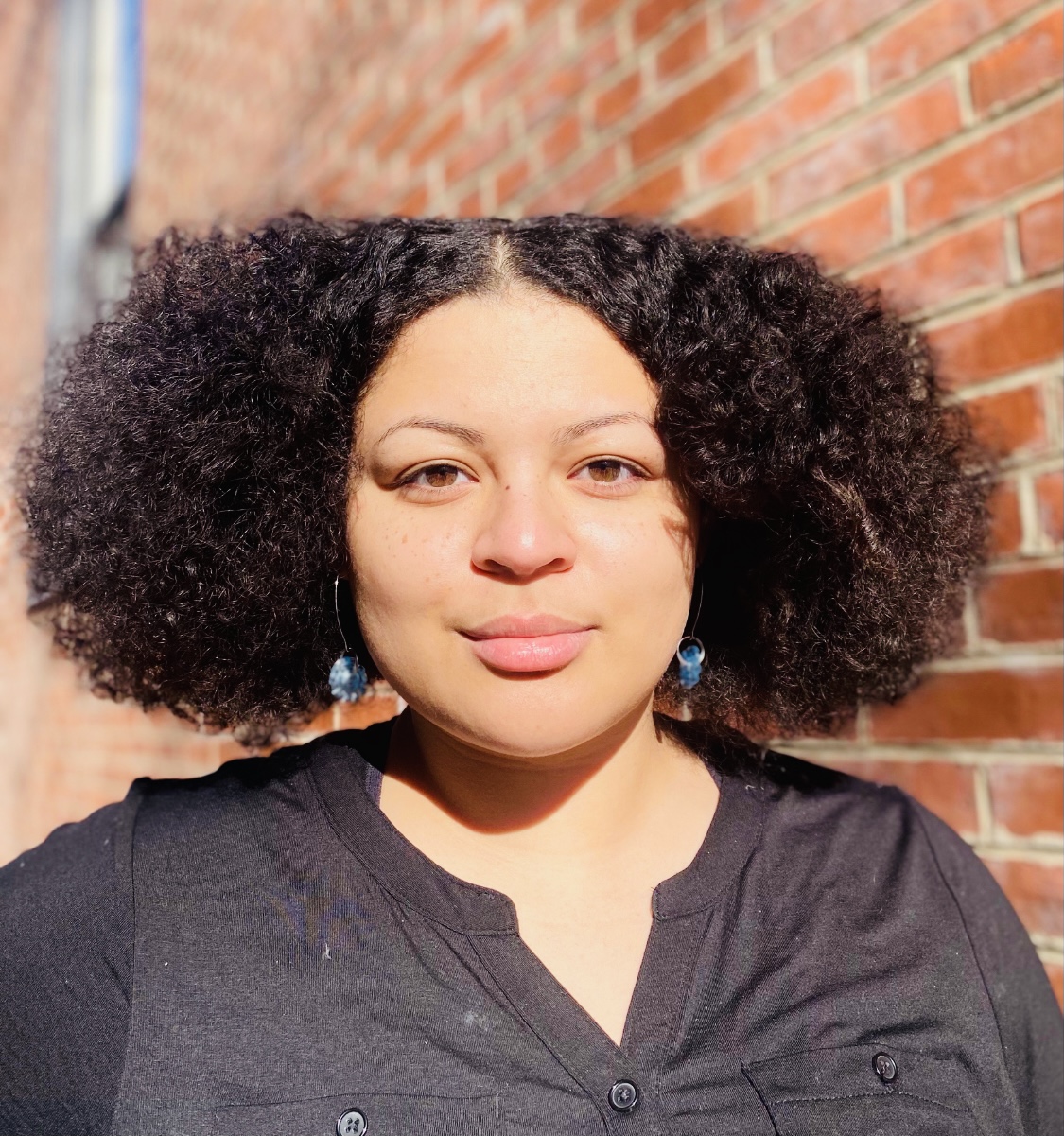 Z Murphy (she/they) has a passion for storytelling. As a queer person of color, Z always aims to challenge their readers to look at art in a new light by putting racial and sexual identities in conversation with pop culture. With this dedication to inspiring respectful and insightful dialogue, Z is thrilled to be a part of the Hollywood Insider cohort, a media network that supports content focused on perceptive exploration rather than gossip.