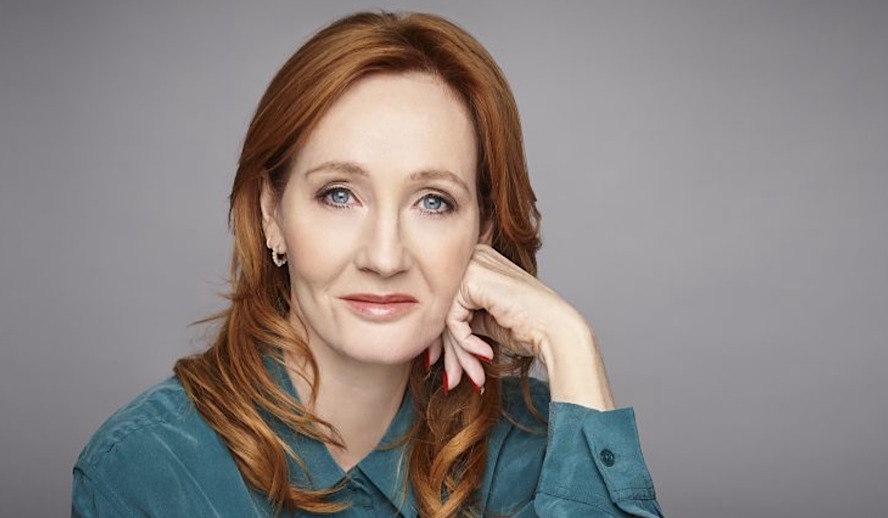 Photo: JK Rowling/Debra Hurford Brown
Last month during the Playstation 5 Showcase, Warner Bros. Interactive released a trailer announcing a Harry Potter video game currently in development. Titled Hogwarts Legacy, the open-world role-playing-game is set in the 1800s at the Hogwarts School of Witchcraft and Wizardry. The game promises to allow players to create their own Hogwarts students, choose their House, attend classes, and in general explore and have adventures in the Wizarding World. For longtime Harry Potter fans, myself included, this sounds like a dream come true; it's the Harry Potter game they've all been waiting for.
Then some of us catch ourselves and remember: JK Rowling is a transphobe.
Gaming journalist Laura Kate Dale wrote in a Twitter thread, of the game's announcement: "Reminder, buying this game does financially support JK Rowling, who is a huge unapologetic TERF (Trans-Exclusionary Radical Feminist). She actively hates people like me existing". 
Furthermore, "I really hope not to see you all uncritically hyping that Harry Potter game up without mentioning how Rowling actively campaigns to roll back trans rights and keeps writing books about trans women who are murderous villains. She will profit off this game existing". A cursory search of the game on Twitter reveals mixed feelings towards the game. For every fan eagerly anticipating it, there are others who have trouble reconciling their love and anticipation with the hateful ideas Rowling has been promoting.
It's the age-old question of separating the art from the artist. But in the case of Harry Potter, that might not be so simple. Such that one might have to consider walking away.
Related article: 'Harry Potter' Stars LOUDLY Support Trans Lives Silencing JK Rowling
Related article: Valentina Sampaio: Sports Illustrated Swimsuit's First Trans Model Rejoices
Yes, She's Still Hurting the Transgender Community
Hollywood Insider was among those who broadcasted of Rowling's controversial remarks, and the resulting backlash. A quick recap: after she quoted an article on Twitter about 'people who menstruate', she used it as a jumping-off point to convey transphobic remarks on the link between gender and sex. Her attempt to defend her position through a 3,600-word essay didn't help matters either, as she espoused the idea that trans women aren't women. After the essay was posted, various Harry Potter cast members spoke out and expressed their support for the trans community. 
Since that article was listed, Rowling has only doubled down on her views. Just to name a few, she's compared transgender hormone therapy to gay conversion therapy. She blocked author Stephen King, a longtime champion of hers, on Twitter and returned a Robert F. Kennedy Human Rights organization award after both parties expressed support for trans rights and criticized her stance. And she nearly threatened a children's news outlet with libel after calling out her views on gender. It's gotten to the point that two of the biggest Harry Potter fansites (The Leaky Cauldron, and MuggleNet) have jointly condemned her statements; and the makers of Hogwarts Legacy have had to insist that Rowling is not at all involved with the game.
Related article: MUST WATCH – Hollywood Insider's CEO Pritan Ambroase's Love Letter to Black Lives Matter – VIDEO
Subscribe to Hollywood Insider's YouTube Channel, by clicking here. 
Compounding matters is the latest installment in her Cormoran Strike detective series, Troubled Blood, which she writes under the pen name of Robert Galbraith. The novel sparked controversy when it was revealed that it features a male serial killer who dresses as a woman to kill other women. This only feeds into harmful outdated stereotypes of trans people: that they're cis-gendered predators. And yet the criticisms don't seem to have had any adverse effect: the book is already a best-seller in the UK. That's where we are now.
Growing Up With Harry
I want to circle back a bit to my own experiences. I remember in the year 2000 when Harry Potter hype reached high levels in the run-up to the release of Harry Potter and the Goblet of Fire. I remember being excited when my parents bought me a copy of the book (never mind the fact that I hadn't read the first three books). 
As for the films, I was there opening weekend for all eight entries. I remember the anticipation in the theater before the first one, recalling a pre-show contest with all the kids cheering. It was just infectious. Since then, I enjoyed all the movies as works of entertainment and nothing more, eagerly awaiting each new entry in the series. And then after Deathly Hallows – Part 2, it was over. As far as I was concerned, I reached the end of the road and I was satisfied. While I loved the memories, I moved on.
Related article: The Power of Positivity: Ikorodu Bois + Chris Hemsworth + Russo Brothers + Sam Hargrave
Limited Time Offer – FREE Subscription to Hollywood Insider – Click here to read more on Hollywood Insider's vision, values and mission statement here – Media has the responsibility to better our world – Hollywood Insider fully focuses on substance and meaningful entertainment, against gossip and scandal, by combining entertainment, education, and philanthropy. 
Don't get me wrong, I loved visiting Platform 9 and ¾ at King's Cross when I was on vacation in London a few years ago. And prior to all this, visiting The Wizarding World of Harry Potter at Universal Studios Hollywood had been on my wishlist. But that's about it. I didn't really care when Rowling began retroactively updating the universe's lore or when she launched Pottermore. When the Fantastic Beasts movie series was announced, I was interested but not overly so. I thought the first movie was decent enough but found the sequel to be so underwhelming, to the point that I've lost most of my interest. So in summation, as much I liked the Harry Potter universe, it didn't pervade my life that much. Which probably made it easier for me to detach a bit.
JK Rowling – the Author
La mort de l'auteur, or The Death of the Author, is a 1967 essay written by Roland Barthes, a French literary critic and theorist. In it, he argues against the idea of viewing a work through the creator's ideological or biographical background. In essence, the work should stand alone, separate from the creator, to allow all possibilities of narrative interpretation. Applying it in this situation, the idea is that one needn't and shouldn't take into account Rowling's ideas and beliefs when consuming her works. But can it be done?
Related article: Hollywood Insider's CEO Pritan Ambroase: "The Importance of Venice Film Festival as the Protector of Cinema"
Related article: Live Updates: List of Successes From Black Lives Matter Protests!
One can make the argument that Harry Potter has become such a cultural touchstone, it's so much bigger than Rowling. Consider the thousands upon thousands of fanart and fanfiction, or the movies and theme parks; how we compare public figures to characters in the series, and words like "Muggle" and "Hogwarts" and the debate over which House you belong to can be used in common parlance; or how the series themes of love, friendship and finding the courage to stand up for what's right has impacted countless readers and shaped their beliefs and understanding of the world. The idea is that regardless of Rowling's views, she can't undo what the fandom has gleaned from her works. 
Here's the rub, though: JK Rowling is Harry Potter. None of this would exist if it wasn't for her. She's still very much involved with every aspect of the Wizarding World, whether directly (screenwriting the Fantastic Beasts film series) or indirectly (a video game set in a universe she created). She still profits from anything and everything Harry Potter-related. There's no board of executives deciding what to do with the world, or at the very least she gets final approval.
By contrast consider, say, Star Wars. While George Lucas created the universe, he has essentially divested himself from the series. Basically, he's not really involved anymore. It's now in the hands of Disney producers and executives, and writers and directors like J.J. Abrams, Rian Johnson and Jon Favreau. Hypothetically, if Lucas were to one day say hurtful things on social media, it wouldn't taint the series that much. The Star Wars universe has moved beyond him; it's not tied anymore to whatever views he might have. Right now, Harry Potter doesn't have that luxury. 
Related article: The Masters of Cinema Archives: Hollywood Insider Pays Tribute to 'La Vie En Rose', Exclusive Interview with Director Olivier Dahan
Related article: Star Wars Facts: 32 Things You Didn't Know About the Most Famous Franchise
Conclusion – "What is Right, and What is Easy"
So where do we go from here? Circling back to the video game, some on social media have argued for buying the game regardless to support the developers (who themselves are anxious regarding the backlash), or to balance things out with a donation to trans activist organizations. But the fact of the matter is owning the game (and by extension, anything Potter-related) means continuing to support Rowling, whose voice and influence will remain as loud as ever. She still has her hooks in you.
This isn't to cast judgment on anyone who chooses to continue supporting the Harry Potter universe. If you have no problem separating the art from the artist, if you feel that your love of the series and the lessons you've learned from it is stronger than Rowling's problematic views, then that's your prerogative; you do you. Maybe there's no definitive right answer.
Still, there's going to be a point where one will have to draw a line in the sand. That it might get harder to reconcile being an ally with supporting someone who continues to deny the trans community their humanity. One will have to decide how steadfast in their principles they really are. To quote Dumbledore himself, "Soon we must all face the choice between what is right, and what is easy".
By Mario Yuwono
Click here to read Hollywood Insider's CEO Pritan Ambroase's love letter to Black Lives Matter, in which he tackles more than just police reform, press freedom and more – click here.
An excerpt from the love letter: Hollywood Insider's CEO/editor-in-chief Pritan Ambroase affirms, "Hollywood Insider fully supports the much-needed Black Lives Matter movement. We are actively, physically and digitally a part of this global movement. We will continue reporting on this major issue of police brutality and legal murders of Black people to hold the system accountable. We will continue reporting on this major issue with kindness and respect to all Black people, as each and every one of them are seen and heard. Just a reminder, that the Black Lives Matter movement is about more than just police brutality and extends into banking, housing, education, medical, infrastructure, etc. We have the space and time for all your stories. We believe in peaceful/non-violent protests and I would like to request the rest of media to focus on 95% of the protests that are peaceful and working effectively with positive changes happening daily. Media has a responsibility to better the world and Hollywood Insider will continue to do so."
Vote with a conscience – Register to Vote – Your vote saves lives and ends systemic racism
Ways to support Black Lives Matter Movement to end systemic racism
More Interesting Stories From Hollywood Insider
– Want GUARANTEED SUCCESS? Remove these ten words from your vocabulary| Transform your life INSTANTLY
– Compilation: All James Bond 007 Opening Sequences From 1962 Sean Connery to Daniel Craig
– Do you know the hidden messages in 'Call Me By Your Name'? Find out behind the scenes facts in the full commentary and In-depth analysis of the cinematic masterpiece
– A Tribute To The Academy Awards: All Best Actor/Actress Speeches From The Beginning Of Oscars 1929-2019 | From Rami Malek, Leonardo DiCaprio To Denzel Washington, Halle Berry & Beyond | From Olivia Colman, Meryl Streep To Bette Davis & Beyond
– In the 32nd Year Of His Career, Keanu Reeves' Face Continues To Reign After Launching Movies Earning Over $4.3 Billion In Total – "John Wick", "Toy Story 4", "Matrix", And Many More
JK Rowling, JK Rowling net worth, JK Rowling twitter, JK Rowling books, JK Rowling new book, JK Rowling pen name, JK Rowling trans, JK Rowling transphobic, JK Rowling, JK Rowling, JK Rowling, JK Rowling, JK Rowling, JK Rowling, JK Rowling, JK Rowling net worth, JK Rowling twitter, JK Rowling books, JK Rowling new book, JK Rowling pen name, JK Rowling trans, JK Rowling transphobic, JK Rowling, JK Rowling, JK Rowling, JK Rowling, JK Rowling, JK Rowling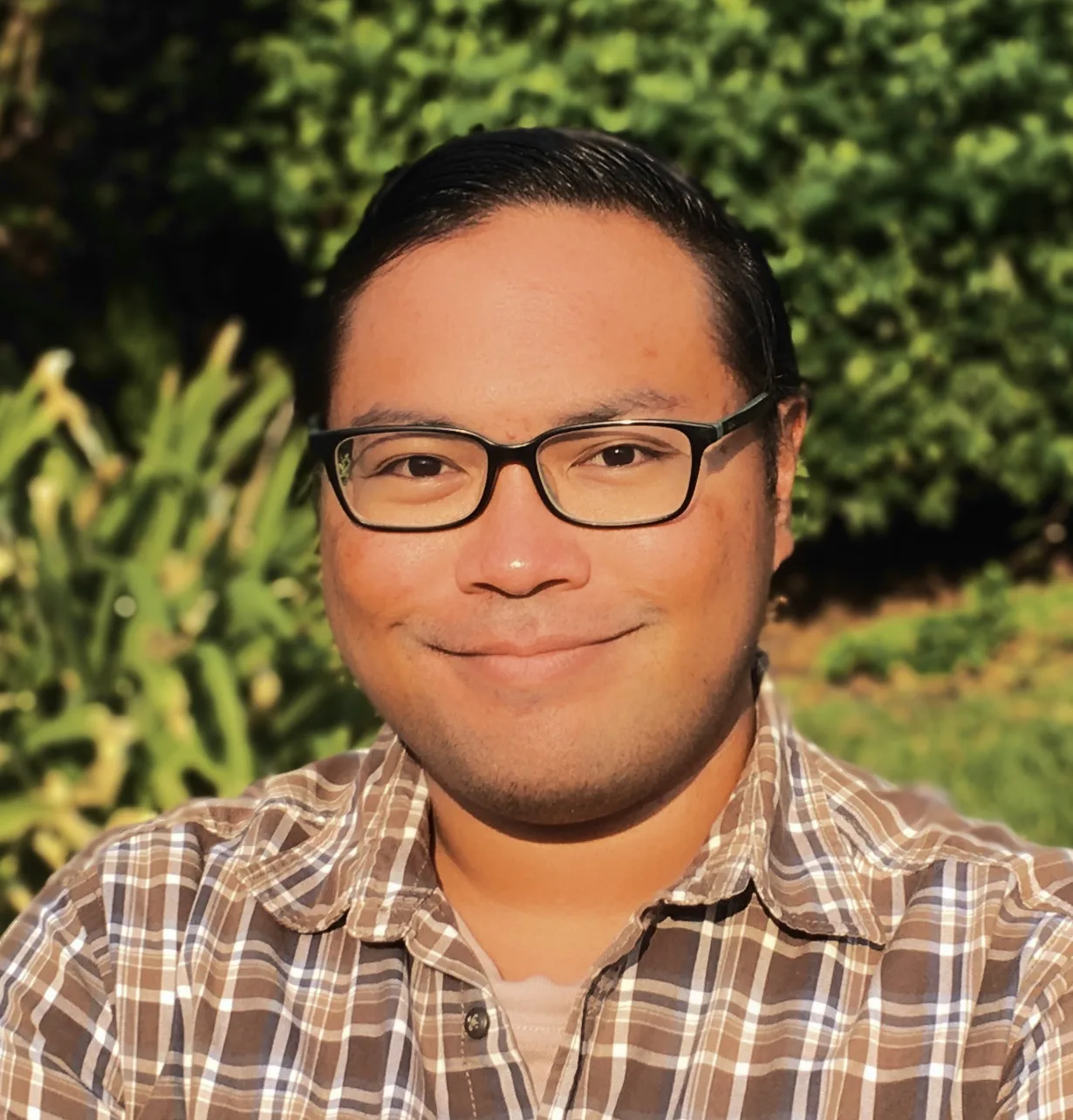 Mario
Yuwono
is from Indonesia, but was born in Italy and attended school in Jakarta, Moscow, Berlin and Los Angeles. He has been obsessed with films ever since he saw his first movie at the age of five, and would go on to spend his younger years reading film encyclopedias and movie guides. Combined with a global upbringing rooted in greater social awareness, this drives him to be more observant of values promoted in films. He believes in cinema's potential to enable greater empathy and meaningfully expand people's horizons, in line with
Hollywood Insider's
goal. He holds a Master of Fine Arts degree in Screenwriting from California State University in Northridge. Aside from reporting on film, TV and culture, Mario also aspires to write for film and television, and is a strong believer in social change, equality and inclusion.