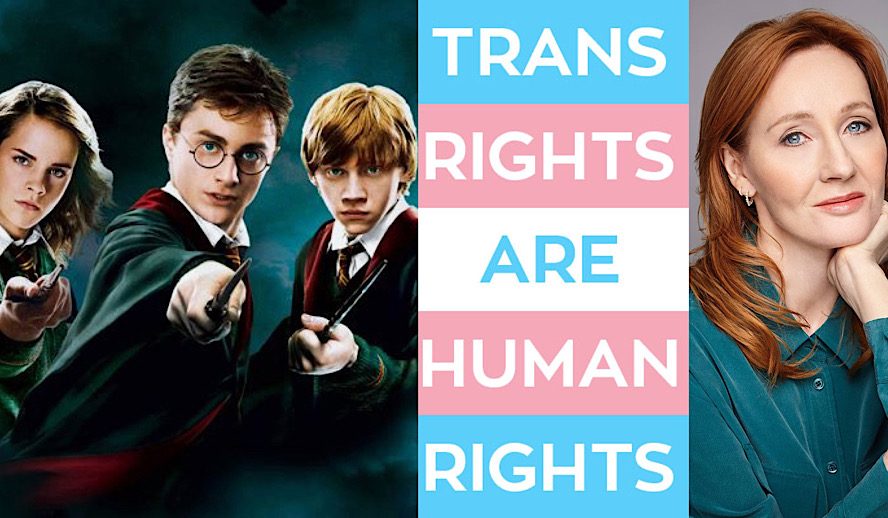 Photo: Harry Potter stars openly support Trans Women and Men while being against JK Rowling and her transphobic/homophobic views
Daniel Radcliffe, Emma Watson, Rupert Grint, and other cast members in the Harry Potter franchise are speaking up about their support for the transgender community after Harry Potter author J.K. Rowling makes controversial remarks regarding trans women (who are simply WOMEN) on Twitter. The stars of the beloved series have personally come forward to discuss their own views on the transgender community and offer their voice as support. Many fans on Twitter were not surprised by Rowling's remarks as this is not the first time she has gotten herself in hot water for making homophobic/transphobic statements. After igniting controversy on Twitter, Rowling took to her website to pen a 3,600-word essay defending her remarks and further explaining her views. This only added fuel to the fire, and many stars of Harry Potter spoke out in solidarity of transgender rights.
Related article: Hollywood Insider's CEO Pritan Ambroase's Love Letter to Black Lives Matter
J.K. Rowling's Hurtful Comments On The Transgender Community
Controversy first arose when Rowling quoted an article on Twitter about 'people who menstruate'. She tweeted, "People who menstruate. I'm sure there used to be a word for those people. Someone help me out. Wumben? Wimpund? Woomud?" Twitter was quick to respond, and soon Rowling's name was trending. Fans of the franchise were sad to see her comments and made remarks like "Can we just pretend somebody else wrote the Harry Potter series?" Many responded to Rowling, explaining that her comments about the relationship between gender and sex needed to be seriously thought out and researched before just being thrown onto the internet. In a string of tweets, Rowling attempted to defend herself, even stating that her "self-described butch lesbian friend" called her in support of her comments. 
Related article: WATCH: "If Your Child Told You They Were Gay/Lesbian/Trans/LGBTQ, What Would You Do?" – Prince William Confirms He Would Completely Accept His Gay Children – Hollywood Insider's 'Messages From America' – Episode 6
Following the controversy on Twitter, Rowling decided to write a 3,600-word essay defending her statements and giving a deeper explanation as to how she feels about the transgender community. Rowling started off by saying "This isn't an easy piece to write, for reasons that will shortly become clear, but I know it's time to explain myself on an issue surrounded by toxicity. I write this without any desire to add to that toxicity." Rowling explained her intrigue in the trans community and the concept of gender identity had been growing in the past couple of years, being of both professional and personal interest to her. The author goes on to explain that the inclusive language which seemingly erases the idea of sex, is degrading to biological women.
Related article: Did you see the hidden messages in 'Call Me By Your Name'? Find out behind the scenes facts in the full commentary and In-depth analysis of the cinematic masterpiece
She states, "So I want trans women to be safe. At the same time, I do not want to make natal girls and women less safe. When you throw open the doors of bathrooms and changing rooms to any man who believes or feels he's a woman…then you open the door to any and all men who wish to come inside." While fans hoped Rowling could redeem herself through her, on the face of it, long thought out essay, the author fell short. Being unable to identify that trans women are women is hurtful and dangerous to the transgender community. These are women who have fought tooth and nail to be viewed in the way they have always viewed themselves.
Related article: Live Updates: List of Successes From Black Lives Matter Protests!
Limited Time Offer – FREE Subscription to Hollywood Insider, for substance and meaningful entertainment that is free of gossip and scandal, click here
Harry Potter Cast Shows Support For The Trans Community And Fans 
After Rowling released her essay, HP stars Daniel Radcliffe, Emma Watson, Rupert Grint, Eddie Redmayne, and Bonnie Wright all expressed their support for transgender fans and people around the globe. Radcliffe who starred as Harry Potter in the series, wrote a blog post responding to Rowling's views on The Trevor Project website. He made a poignant opening stating that his post should not be viewed as some fight with J.K. Rowling and himself, but rather just him speaking up as a human being that supports this community.
Radcliffe wrote, "Transgender women are women. Any statement to the contrary erases the identity and dignity of transgender people and goes against all advice given by professional health care associations who have far more expertise on this subject matter than either Jo or I."
Related Article: Want GUARANTEED SUCCESS? Remove these ten words | Transform your life INSTANTLY
Radcliffe went on to touch on how this affects fans' views on the books and franchise. Many characters in the series are written to be sexually ambiguous and Radcliffe stated, "if you believe that a particular character is trans, nonbinary, or gender fluid, or that they are gay or bisexual; if you found anything in these stories that resonated with you and helped you at any time in your life — then that is between you and the book that you read, and it is sacred."  Fans were happy to hear from Radcliffe who has openly supported the transgender community an LGBTQ community as a whole. 
Related article: 'God's Own Country' is a Must-Watch for Fans of 'Call Me By Your Name'
Subscribe to Hollywood Insider's YouTube Channel, by clicking here. 
Emma Watson (AKA Hermione Granger) also took to Twitter to give her thoughts on Rowling's statements.
Watson tweeted, "Trans people are who they say they are and deserve to live their lives without being constantly questioned or told they aren't who they say they are." 
Actress Bonnie Wright who played Ginny Weasley also tweeted out saying, "If Harry Potter was a source of love and belonging for you, that love is infinite and there to take without judgment or question. Transwomen are Women. I see and love you, Bonnie x."
Rupert Grint who portrayed Harry's right-hand man Ron Weasley also made a statement regarding Rowling's controversial comments. Grint told the U.K.'s The Sunday Times "I firmly stand with the trans community and echo the sentiments expressed by many of my peers. Trans women are women. Trans men are men."
J.K. Rowling has not made any further statements on the matter, nor has she responded to any of the cast members. The fans of the franchise are proud however, that cast members are speaking out against these dangerous views, and instead choosing love and choosing to support our transgender brothers and sisters. 
Related article: Pixar's Latest SparkShort 'Out' Includes the Studio's First Gay Protagonist
We, at Hollywood Insider, believe in respecting and seeing people according to their own self-identity. Each individual has the right to live their life and tell their OWN story through their OWN perspective. Trans-women are simply WOMEN. Trans-men are simply MEN. We are MORE than just our physical features. We see each and every one of you and respect you for it. LGBTQ humans are completely natural and normal as hundreds of species in the animal kingdom are a part of the LGBTQ spectrum – thus it is just NATURAL. Humans in all our variety are nature, we are not separate from nature. We are here for you all of our brothers and sisters. Oh and happy PRIDE month!
More Interesting Stories From Hollywood Insider
– Do you know the hidden messages in 'Call Me By Your Name'? Find out behind the scenes facts in the full commentary and In-depth analysis of the cinematic masterpiece
– A Tribute To The Academy Awards: All Best Actor/Actress Speeches From The Beginning Of Oscars 1929-2019 | From Rami Malek, Leonardo DiCaprio To Marlon Brando & Beyond | From Olivia Colman, Meryl Streep To Bette Davis & Beyond
– Why Queen Elizabeth II Is One Of The Greatest Monarchs | Her Majesty Queen Elizabeth II of United Queendom of Great Britain & Northern Ireland
– Compilation: All James Bond 007 Opening Sequences From 1962 Sean Connery to Daniel Craig
– In the 32nd Year Of His Career, Keanu Reeves' Face Continues To Reign After Launching Movies Earning Over $4.3 Billion In Total – "John Wick", "Toy Story 4", "Matrix", And Many More
– Want GUARANTEED SUCCESS? Remove these ten words from your vocabulary| Transform your life INSTANTLY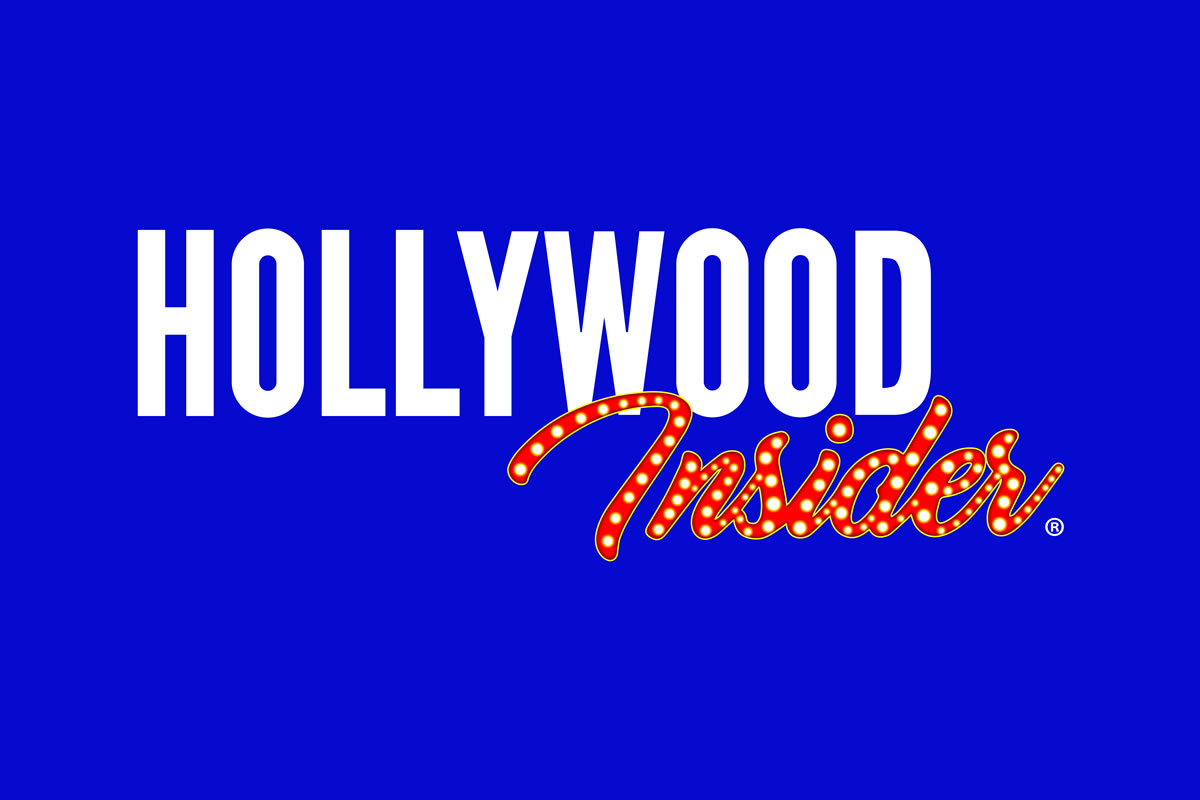 Hollywood Insider  is a media network thatfocuses on substance and meaningful entertainment/culture, so as to utilize media as a tool to unite and better our world, by combining entertainment, education and philanthropy, while being against gossip and scandal.