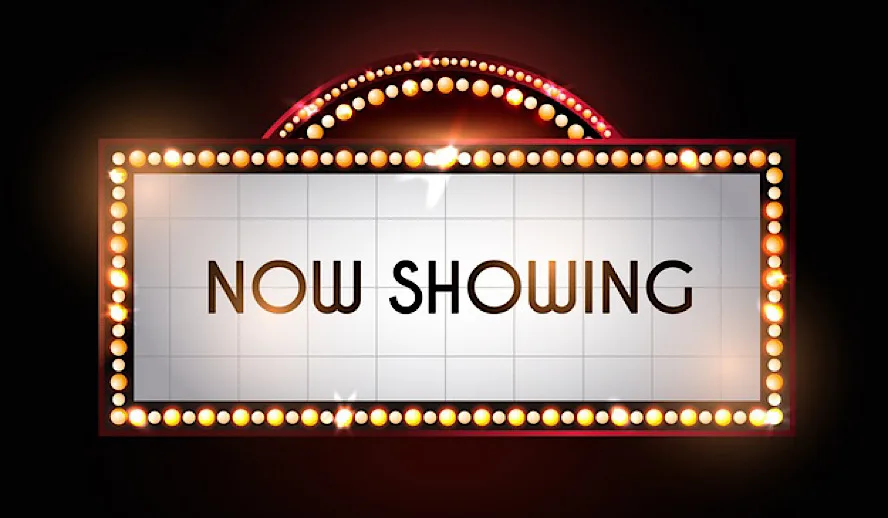 Photo: Movie Theaters
The past five months of theater abstinence has left film buffs around the world restless. For many, the movie theater is a place of sanctuary. To make it worse, any news in entertainment seems to only be negative: film releases being pushed back for the second or third time, festivals canceled, productions halted, theaters closing down. It's a difficult time for the film industry, filled with uncertainty.
But hold your horses. The future of movie theaters' culture may not be as bleak as it seems. Hollywood has taken major hits before and persevered. Change is indeed ahead, but should it warrant concern? 
Movie Theaters – The Box Office Bombs
If you haven't been up to date on the current condition of the film industry, here's a brief rundown:
In January, China was the first major box office to close down. The absence of Hollywood's biggest international money-maker informed some major film delays, like the new Bond film, No Time to Die, and Marvel's Black Widow. In March, theaters went dark across the US and the film release calendar was thrown into further oblivion. James Cameron's Avatar sequels, Wonder Woman 1984, A Quiet Place Part II, and Top Gun: Maverick are amongst many other crucial releases that have been significantly or indefinitely delayed. Production disruptions also sent many developing projects into a temporary limbo.
Related article: MUST WATCH – Hollywood Insider's CEO Pritan Ambroase's Love Letter to Black Lives Matter – VIDEO
As expected, movie theaters have taken a significant hit. Even the world's largest theater chain, AMC, is struggling to survive. Big figures in the industry, like Christopher Nolan, have been pushing to reopen theaters across the world. Nolan's upcoming blockbuster, Tenet, has been promoted as the film to bring back the big screen. However, the movie was recently delayed for the fourth time, now set to premiere in 70 countries on August 26th. A U.S. premiere is scheduled to take place in select cities this Labor Day weekend. While AMC plans to reopen cinemas in August, it's very doubtful these releases will hold up. 
NBCUniversal has taken immediate action, sending their cut-off or upcoming releases to premium video on demand (PVOD) for a rental cost of $19.99. The tactic has proved itself as an adequate alternative with the digital release of Trolls: World Tour collecting over $100 million in rental fees. This made the film more lucrative than its initial 5 month run in the domestic box office. Therefore, Universal Studios was quick to negotiate a historical deal with AMC Theatres which allows their new films to release on PVOD after a mere 17 days in theaters — a time frame far shorter than the typical three to four months of theatrical exclusivity. 
Related article: The Power of Positivity: Ikorodu Bois + Chris Hemsworth + Russo Brothers + Sam Hargrave
Limited Time Offer – FREE Subscription to Hollywood Insider, independent media network for substance and meaningful entertainment that is free of gossip and scandal, factual news on culture, click here
Other studios have since followed suit. To the surprise of many, Disney announced it will release the live-action adaptation Mulan on Disney Plus for a $30 fee. With a 200 million dollar budget, the film is Hollywood's most expensive digital tradeoff so far. It's likely that other major Disney releases like Black Widow and Soul follow a similar path if Mulan is digitally profitable. Many are also anxious to see if Disney, and other major studios, negotiate deals akin to Universal and AMC's or go purely digital. 
Streaming services were already starting to dominate pre-pandemic, so much of their content was already in post-production amidst the initial outbreak. Being so, the giants, like Netflix and Hulu, have continued to release original shows and feature films. And the demand has never been higher. In the U.S., the average person's time spent streaming content has nearly doubled and many are subscribing to new streaming services.
Related article: Movie Theaters Reopening Plans with Precautions: Everything You Need to Know
Movie Theaters – Should We Worry? 
In short, no. While it may be a tough time for the industry, this isn't the end of the modern film culture we've come to know and love. The theater experience is something special that will continue to have demand. There is a sense of belonging in movie theaters and film festivals that streaming can never replace. Looking at the billions of dollars and theater real-estate to be lost is intimidating. However, throughout history, Hollywood has rebounded from some major financial holes.
Related article: Video: Full Commentary on 'A QUIET PLACE II' Reactions from John Krasinski, Emily Blunt & Cillian Murphy
Related article: 'Tenet': What We Know About Christopher Nolan's Much-Anticipated Film
For example, the Golden Age of Hollywood (roughly 1930-1945) saw an abrupt end with the Paramount Decree and a new, suburban-television culture that threatened the future of film. The box office took a deep plunge of nearly 74%, major studios like RKO ceased production, and thousands of theaters closed down nationwide. Nevertheless, Hollywood adapted and came back stronger than ever before. 
The film industry isn't easy to tear down and NOR should it be torn down. Filmmakers are more prepared than ever for an event like this. Modern technologies have allowed for incredibly swift adaptations in the entertainment world. Live recorded programs, like Saturday Night Live and late-night talk shows, immediately responded with new, innovative formats. Projects in pre and post-production have continued to be worked on in remote environments. As aforementioned, streaming services and online platforms, like YouTube, have allowed filmmakers and creators to share their passion projects and still profit without the big screen. More recently, in-person productions have slowly returned with social-distancing, masks, and various other safety precautions. Simply put, perseverance and adaptability are at the heart of all filmmaking.
Related article: Video: Full Commentary on 'MULAN' with Reactions from Yifei Liu, Donnie Yen, Ming-Na Wen, Jet Li
Click here to read more on Hollywood Insider's vision, values and mission statement here – Media has the responsibility to better our world – Hollywood Insider fully focuses on substance and meaningful entertainment, against gossip and scandal, by combining entertainment, education, and philanthropy. 
Temporary Hiccups
This won't be a walk in the park. The COVID-19 vaccine is still a thing of the future. There are going to be many caveats to film culture until the United States fully recovers from the pandemic.
First and foremost, digital streaming will be the new norm. As we've already seen, streaming services will continue to dominate as long as theaters stay closed. Many studios and filmmakers will be looking to either sell or produce their current projects through a streaming service. 
The trend towards streaming services was among us before Coronavirus, with top filmmakers like Martin Scorsese, Charlie Kaufman, Alfonso Cuarón, putting out excellent Netflix Originals. Netflix even surpassed all other studios in 2020 Oscar nominations with a whopping 24. Pre-COVID, the attraction was greater creative flexibility; for example, The Irishman's 3.5-hour runtime. Now it's a matter of releasing a film immediately, through a streaming service, or waiting months till profit can be made and debts can be paid. As LightShed Partners said in its report to Business Insider, at the current moment "Studios really have no choice". 
Related article: Finding the New James Bond? 'No Time To Die' Will Be Daniel Craig's Final 007
Related article: A24 Films: Hollywood Insider's Tribute to The Most Exciting Studio's Exquisite Menu
However, Paul Dergarabedian (Comscore) sees everything returning to form. "I don't think we're going to see a complete shift to streaming… I just don't see how you justify big budgets for big films that people want to see in the theater. The longer this drags on, where the number of screens are limited, studios will have to rethink their ability to earn back dollars. But when theaters return to full operation the prestige, exclusivity, and earnings power of theatrical exhibition will remain an important part of any studio's decision-making process."
CNBC and Peter Jackson's visual effects company, Weta Digital, predict that many post-pandemic films will be shot in virtual sets, combining computer-generated imagery (CGI) with live-action images. The prediction makes sense: virtual sets are far more conditioned for social distancing and safety. There are already some examples of films making this transition. Matt Reeves' The Batman will resume production in a few weeks with almost all of its sets built in-studio. Don't worry, that doesn't mean it'll look like the Star Wars prequels. Disney's The Mandalorian and The Jungle Book have stunning visuals and were both shot entirely indoors with innovative green screen and projection technologies. 
Related article: What We Know about Matt Reeves' 'The Batman' Starring Robert Pattinson
Related Article: Want GUARANTEED SUCCESS? Remove these ten NORMAL & CRUEL words | Transform your life INSTANTLY
A Slow But Eventual Comeback for Movie Theaters
When theaters finally return, things will start to feel normal again… with a few exceptions. In its attempt to reopen theaters, China has implemented a 2hr time limit to any theatrical releases. We can expect many policies akin to this when U.S. theaters return. Released films will likely be shorter than usual for safety reasons and also have far longer theater runs to compensate for the less crowded, socially distanced theaters. Like any other public space, we can also expect mask policies, at least until a vaccine is distributed widely. 
Related article: Good Cop Stephen Mader Fired For REFUSING to Shoot A Black Person
Subscribe to Hollywood Insider's YouTube Channel, by clicking here. 
Lastly, 2021 is going to be a very dense year for film releases. Due to the many delays, films will be sharing many close release dates. For studios, this may be a bummer: sharing more the box office than they're used to. For audiences, it's going to be pretty fantastic. At least for those of us who don't mind weekly theater visits. Blockbusters will be coming out back to back.
Filmmakers, and humans in general, are incredibly adaptive. The film industry is going to survive the Coronavirus pandemic and come back safer and more innovative than ever. In the long run, you can expect an epic return to form for film culture. Till then, the best we can do is stay healthy and safe, support independent theaters and creatives, and keep a positive outlook.
Click here to read Hollywood Insider's CEO Pritan Ambroase's love letter to Black Lives Matter, in which he tackles more than just police reform, press freedom and more – click here.
An excerpt from the love letter: Hollywood Insider's CEO/editor-in-chief Pritan Ambroase affirms, "Hollywood Insider fully supports the much-needed Black Lives Matter movement. We are actively, physically and digitally a part of this global movement. We will continue reporting on this major issue of police brutality and legal murders of Black people to hold the system accountable. We will continue reporting on this major issue with kindness and respect to all Black people, as each and every one of them are seen and heard. Just a reminder, that the Black Lives Matter movement is about more than just police brutality and extends into banking, housing, education, medical, infrastructure, etc. We have the space and time for all your stories. We believe in peaceful/non-violent protests and I would like to request the rest of media to focus on 95% of the protests that are peaceful and working effectively with positive changes happening daily. Media has a responsibility to better the world and Hollywood Insider will continue to do so."
Vote with a conscience – Register to Vote – Your vote saves lives and ends systemic racism
Ways to support Black Lives Matter Movement to end systemic racism
– Do you know the hidden messages in 'Call Me By Your Name'? Find out behind the scenes facts in the full commentary and In-depth analysis of the cinematic masterpiece
– A Tribute To The Academy Awards: All Best Actor/Actress Speeches From The Beginning Of Oscars 1929-2019 | From Rami Malek, Leonardo DiCaprio To Denzel Washington, Halle Berry & Beyond | From Olivia Colman, Meryl Streep To Bette Davis & Beyond
– In the 32nd Year Of His Career, Keanu Reeves' Face Continues To Reign After Launching Movies Earning Over $4.3 Billion In Total – "John Wick", "Toy Story 4", "Matrix", And Many More
Movie Theaters, Movie Theaters, Movie Theaters, Movie Theaters, Movie Theaters, Movie Theaters, Movie Theaters, Movie Theaters, Movie Theaters, Movie Theaters, Movie Theaters, Movie Theaters, Movie Theaters, Movie Theaters, Movie Theaters, Movie Theaters, Movie Theaters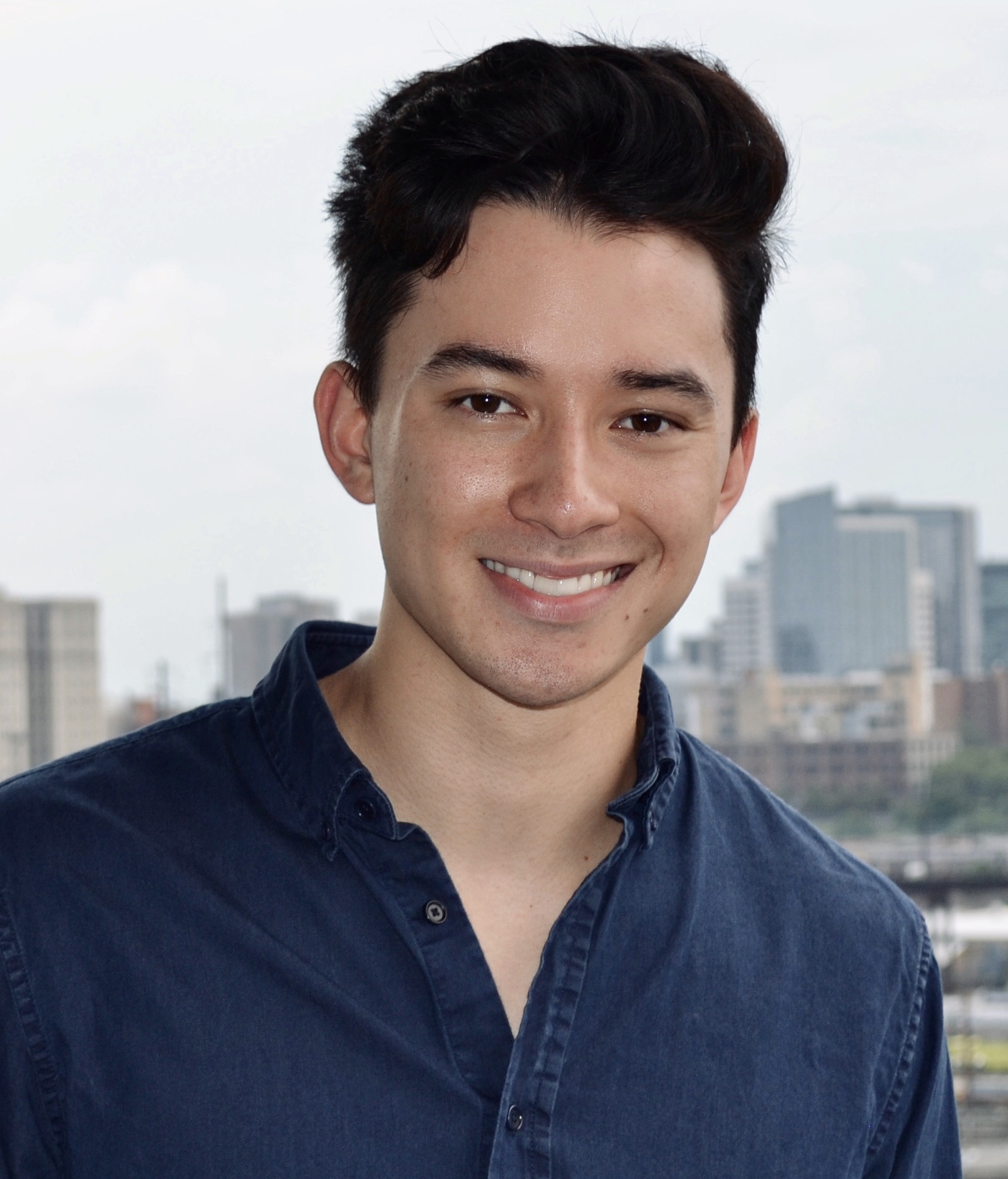 Tiger Russell-Yeh is a writer and aspiring filmmaker with a background in psychology and a passion for storytelling and pop culture. He works to actively address unspoken topics, educate, and remove stigmas associated with mental illnesses through his writing.
Hollywood Insider
is the perfect place for Tiger to combine his motivation to lead positive change with his love for film and television. He's a firm believer in the power of storytelling to inspire, challenge, and unify audiences. Writing features and reviews, Tiger hopes to spread the joy and perspective that stories give him to others.