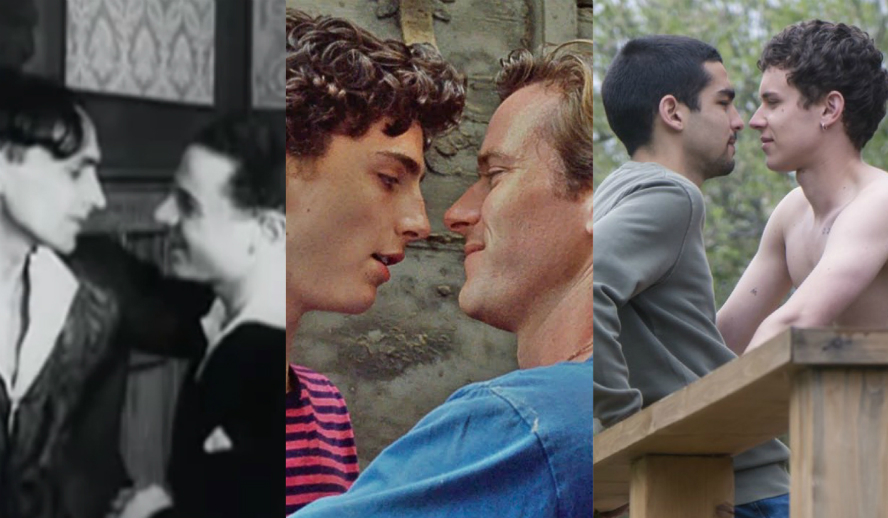 Photo: Paul & Kurt in "Different From The Others", Ricard-Oswald-Produktion, Elio & Oliver in "Call Me By Your Name", Sony Pictures Classics, Omar & Ander in "Elite", Netflix
As we enter Pride month alongside the Trump administration's efforts to "make America ignorant again", it is vital to remember exactly why LGBTQ+ representation in film/TV is of great consequence: it has and shall endlessly exist as a catalyst to social change.
Remember: art imitates life imitates art. Show the world the growth you want to see, explain to the world why you want to see it, and demonstrate how to go about sculpting the change.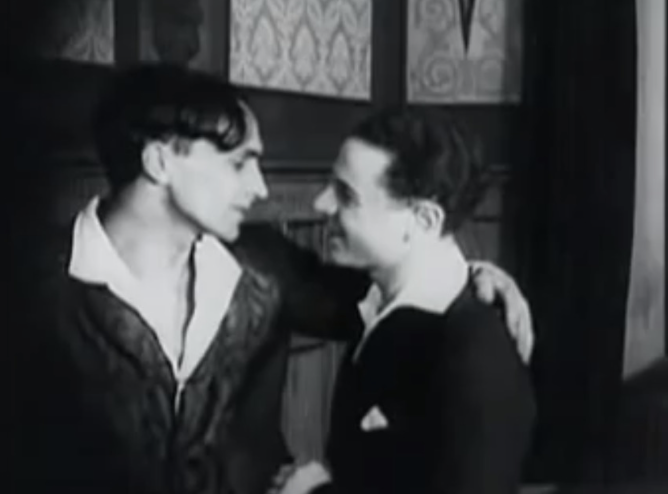 Photo: Paul & Kurt in "Different From The Others", Ricard-Oswald-Produktion

Different From the Others: Paint the Dream, but Expose the Reality
In 1919, a German film titled Different From the Others, Anders Als Die Andern in German, told the story of two male musicians who fall in love. Polemic in nature, the movie was aimed at lambasting the then current laws making homosexuality a criminal offense in Germany. Talk about a movie ahead of its time.
Fifty years before the Stonewall Riots, Different From the Others tackled homosexuality with a critical eye towards the fear-driven "normative" perspective – one hell-bent on condemning what it refused to understand. Though society, at the time, fears the homosexual man as "different; therefore, bad" the movie sides with love (through the eyes of a forgiving judge who comes to rule over the case).
Ending with the protagonist's suicide, the filmmakers send a poignant message: While it's important to paint a picture of the world you hope to see, it's equally important to expose the world for what it is. When it comes to LGBTQ+ representation, it's not enough to include a gay character – especially a walking caricature of gay stereotypes, as is often the case – you must reflect and comment on the given social structure surrounding said individuals.
Jordan Peele's Us parallels this 1919 film when it comes to the relationship between fear and hate, lack of understanding and condemnation, for those existing "underground" are the others we come to fear, yet Peele's lens is focused on social class, race, and privilege.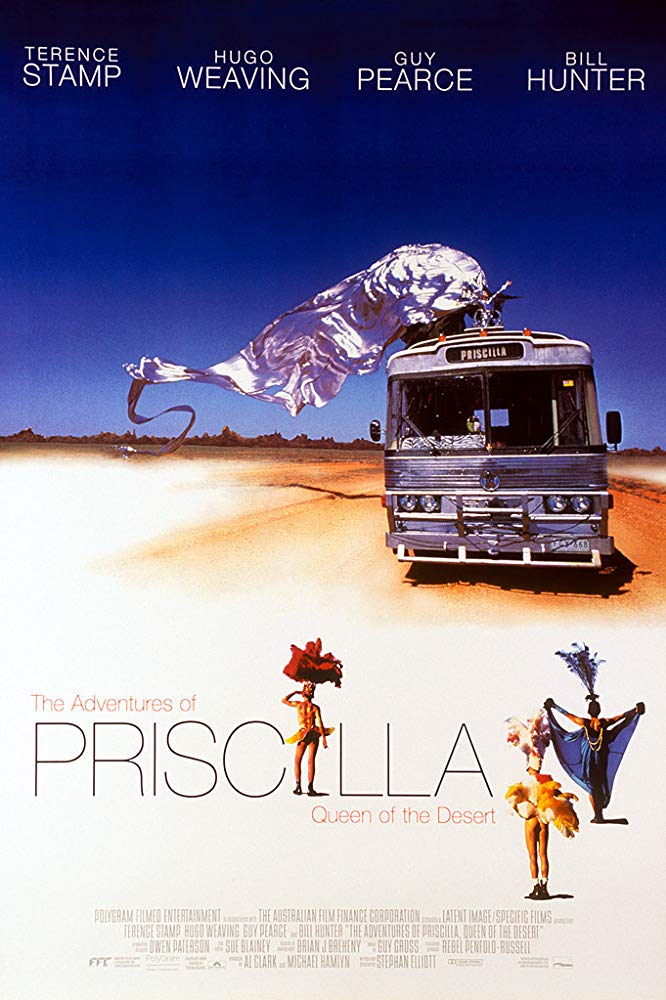 Photo: "The Adventures of Priscilla, Queen of the Desert", Polygram Filmed Entertainment
The Adventures of Priscilla, Queen of the Desert: Aim to Teach
Back in 1994, The Adventures of Priscilla Queen of the Desert – taking a risk with its premise  – presented a transsexual woman, a transvestite, and a drag queen as its pivotal players. Though often laugh-out-loud funny, the film's dramatic moments reveal how tender and contemplative the story is.
Priscilla – when facing discrimination, exclusion, prejudice, and pure hate – always manages to respond with wit and poise. Rather than attacking, she makes each point with a sense of composure, and an aim to educate.
Despite the ignorance that seems to be running rampant as of late, it is important to remember that the victimized, unfortunately, are often the ones tasked with rising above their neanderthalic urges, for fighting fire with fire only adds to the flame. This is not to say that movies should turn every LGBTQ+ character into an erudite professorial influencer. LGBTQ+ themed films and TV shows, through subtext and thematic undertone, should work to educate. Speak softly, but with power.
The Next Step: The Problem with LGBTQ+ as a Genre
To take the above argument one step further, movies and TV shows should no longer require an LGBTQ+ badge to tackle LGBTQ+ issues and individuals. The community is just as much a part of this world's fiber, and history, as all others; meaning, LGBTQ+ individuals should be able to exist in films/TV, with narrative arcs integral to the story's progression, without being considered the genre at hand. True acceptance is integration; the genre tag is only another form of separation. It says, "this movie is for them."
If a psychological thriller about murder and espionage features a transgender individual in the leading role, label the movie a psychological thriller. For, if the individual's gender or sexual orientation is not at the center of the film/show, why should it be the descriptor used to encompass the movie/show? However, first, let's get a transgender actor in a role about murder and espionage!
It is important to remember that, while it may feel like we are going backward in terms of socio-cultural progression, art will always paint the future – what's just beyond the horizon. And to quote, yet expand upon, an overused doctrine: the pen is mightier than the sword, but when an artist is holding the pen, he's mightier than the war itself. For artists end the war how they see fit. And, lucky for us, most artists in Hollywood are on the right side of this battle.
A beautiful quote, which is even more relevant now than ever, from Different Than The Others, as Arzt says, "Respected ladies and gentlemen take heed. The time will come when such tragedies will be no more. For knowledge will conquer prejudice, truth will conquer lies, and love will triumph over hatred."
By Joshua Lezmi 
CALL TO ACTION: Since LGBTQ+ representation and inclusivity help to transform our world for the better, we would like to hear from those people who were impacted positively by LGBTQ+ characters/movies/TV shows in a positive way. Also, do let us know if there are any other ways in which movies and TV shows could represent LGBTQ+ characters and stories. Please share your stories/messages with us via social media or e-mail. For social media, please use appropriate usernames along with customized hashtags such as #hollywoodinsiderpride. On Instagram, you can tag us on @hollywoodinsider along with your story or DM us. On Twitter, you can tweet us @hollywdinsdr. On Facebook, you can tag us on www.facebook.com/hollywoodinsidernetwork. Or email us: press@hollywoodinsider.com 
More Inspiring Stories From Hollywood Insider
– Netflix's Elite is a show where being gay is a non-issue and gay couples are celebrated
– Bollywood's first mainstream lesbian romance wins hearts all over the world 
– When Brad Pitt, Leonardo DiCaprio and the rest of the cast of Once Upon A Time In… Hollywood brought glamour back to Cannes
– 10 facts you may not know about Ben Hardy, the Bohemian Rhapsody Star 
– Timothée Chalamet feels lucky to utilize his platform to save people from drug abuse 
– Pritan Ambroase on his idols Martin Scorsese, James Cameron and positive actions needed to avert the global warming crisis
– All the reasons why Beyonce is more than just a singer, actress and icon, she is a humanitarian. 
– Olivia Colman's status as powerful actress is confirmed by eccentric period film The Favourite
– Why Scarlett Johanssen was wrong in stepping down from playing a transgender person 
– Why Rami Malek cannot be blamed for the director Bryan Singer's faults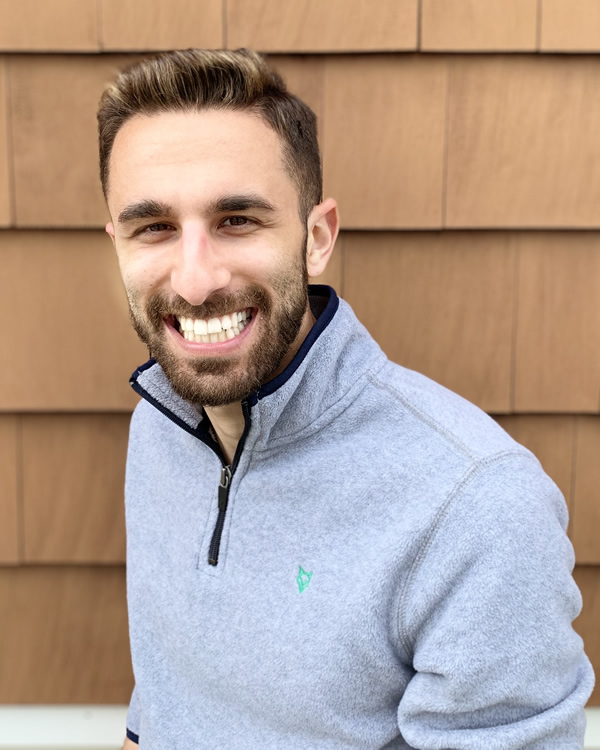 Joshua Lezmi is an entertainment journalist who keeps an ear to the ground concerning movies and Broadway. Writing reviews and feature stories for Hollywood Insider, Joshua enjoys contemplating all the ways that art impacts life. Though often reflecting contemporary cultural values back on society, art can also mold the reality we know. Joshua's coverage often carries and comments on this concept. Joshua enjoys raising questions in his pieces that are designed to be explored, for like the subject matter he covers — movies, TV shows, and Broadway productions — the appeal is in the journey.