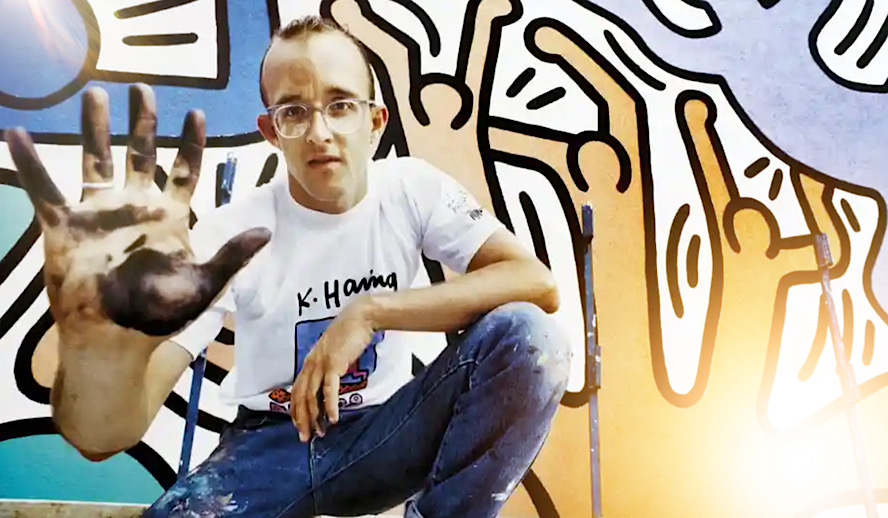 Video Version of this Article
Photo/Video: Keith Haring/Hollywood Insider YouTube Channel
At first glance, Keith Haring's artwork may come across as basic. His murals consist of simple, graphic lines that are boldly painted on a brightly colored background. The symbols are easily recognizable — a baby, a dog barking, stick figures dancing — but the meaning behind this simplicity derives itself from a multitude of fascinating concepts that none before Keith Haring dared to explore. 
Easy Accessibility is the Point
The intention behind Haring's work is the simplicity of it all; it is supposed to be easily recognizable because that makes it accessible. And that's the whole point: accessibility. In the era of smartphones, where any information is available with a few touches to a screen, Keith Haring's artwork is not only still relevant, but also reminiscent of a time where art was not so easily seen by the general public. During his time, Haring's ideas were revolutionary in the way he digested and reframed political ideologies and activism into a medium that could be appreciated by anyone. 
Related article: The Complete List of 2021 Oscar Nominations – Celebrations, Surprises & Snubs | The Show Must Go On
Related article: April Movies Release Schedule: The Most Accurate List of Every Movie Coming Out in April – Live Updates
Haring was born in Pennsylvania in May 1954. He is one of four children, who all have names that begin with the letter "K", and was the only boy in his family growing up. He became interested in art at a young age, taking inspiration from the great cartoonists of his time like Dr. Seuss and Walt Disney. As a young adult, Haring moved into commercial art and studied in Pittsburgh at the Ivy School of Professional Art. He studied for only two years until he lost interest and dropped out. From here, he made the decision to pursue his own style of art in the way that he wanted to. 
In 1978, he had his first art exhibition at the Pittsburgh Center for the Arts which introduced him to a community of artists from whom he drew inspiration. One of these artists was the well-known sculptor, Christo, who focused on site-specific, naturalistic sculptures. Through Christo's work, Haring learned an appreciation for public accessibility to art, something that influenced his entire body of work in years to come.
Related article: One of the Most Beautiful Love Stories 'God's Own Country' is a Must Watch for Fans of 'Call Me By Your Name'
Related article: Marvel/DC LGBTQ Representation: Will Bisexual Star-Lord Amount to More Gay Superheroes on the Big Screen?
Keith Haring's Subway Drawings: The Beginnings
In 1980, he began drawing on unused advertising slots in the New York City subway, an area that he would eventually refer to as his "laboratory". He often sketched on these black backgrounds with white chalk which led him to form a passion that would one day develop into the iconic, bold lines and symbols that we now recognize him for. While working in the subway, Haring made conversation with local commuters, using this as an opportunity to share not only his art but also his personality with the public. He worked very quickly, sometimes creating up to forty pieces in a single day. His audacious stylings garnered attention from the people, and these subway drawings began to form the start of a short-lived, yet highly impactful career in the art world. 
Related article: MUST WATCH – Hollywood Insider's CEO Pritan Ambroase's Love Letter to Black Lives Matter – VIDEO
Subscribe to Hollywood Insider's YouTube Channel, by clicking here. 
International Recognition and Public Attention
In 1982, Haring worked on a project with a group of other artists to create a computer-animated piece of art that would be showcased on the Spectacolor board in Times Square. He rose to infamy very quickly, gaining traction in international art communities by 1983. He participated in the Sao Paulo Biennial in Brazil later that year, putting him in the international spotlight for the first time. During this time, Haring was also featured in many New York art exhibitions, often as part of a group of other artists all pushing their own work as well.
Related article: The Real Hero: Wentworth Miller – First Hollywood Leading Man to Accept Only Gay Roles
But, Haring never saw other artists as his competition, instead, he saw them as collaborators who came together to create beautiful pieces. He was open to working with all mediums of art and, throughout his career, produced everything from magnets to t-shirts. In 1984, he even designed a few clothing items with designer Vivienne Westwood for her Fall/Winter collection. One of these pieces was even featured in the Madonna music video for 'Borderline'. 
Obviously, all the attention his work was getting was picked up by media outlets. In 1984, he was profiled in magazines like Vanity Fair and Newsweek, leading his work to become even more iconic in nature. His artistic style revolved around minimalism: simple, bold lines that featured uncomplicated images and symbols. He was obsessed with movement and capturing the dynamism of movement in his work. His most effective medium of choice seems to be the mural, large-scale images plastered on the streets of New York City and beyond. 
Related article: The Power of Positivity: Ikorodu Bois + Chris Hemsworth + Russo Brothers + Sam Hargrave
Limited Time Offer – FREE Subscription to Hollywood Insider
Click here to read more on Hollywood Insider's vision, values and mission statement here – Media has the responsibility to better our world – Hollywood Insider fully focuses on substance and meaningful entertainment, against gossip and scandal, by combining entertainment, education, and philanthropy. 
Haring painted his infamous Crack is Wack mural in New York in 1986. The mural was considered an act of vandalism and even led to Haring's arrest. However, with the support of the public and art communities, Haring was released from prison easily. Late that year, Haring made the controversial decision to open the Pop Shop, a store that sold everything from coffee mugs to socks. Though Haring was criticized for the commercialization of his work, he offered a different perspective on the matter.
It was about getting his art on as many easily accessible products as possible. By combining utilitarian and artistic values, he was able to broaden the influence of his work from beyond just street murals. He collected more of an audience through commercialization that was now able to enjoy his art anywhere and everywhere. Even his work itself was rooted in this idea of accessibility, with the simple style making it easily discernible to all people.
Related article: Did you see the hidden messages in 'Call Me By Your Name'? Find out behind the scenes facts in the full commentary and in-depth analysis of the cinematic masterpiece
A Short-Lived Career that Influenced Decades to Come
1987 was the beginning of the end for Haring. In the middle of the AIDS crisis, Haring was diagnosed with the disease. As an openly gay man and LGBTQ+ activist, Haring represented a threat to conservative living that fueled the representation of these issues in the media. In his last years, Haring's art became more politically motivated with frequent references to the AIDS crisis and his position as an oppressed, gay man. One of his close friends, Andy Warhol, passed away later on in 1987, devastating Haring as well as the entire art community. Haring channeled his grief into activism, however, and founded the Keith Haring Foundation in 1989 to support AIDS organizations and children's programs. 
Related article: Hollywood Insider's CEO Pritan Ambroase: "The Importance of Venice Film Festival as the Protector of Cinema"
Related article: The Masters of Cinema Archives: Hollywood Insider Pays Tribute to 'La Vie En Rose', Exclusive Interview with Director Olivier Dahan
In 1990, Haring passed away at the tragically young age of 31. His art career was short-lived, yet influenced much of the minimalist style that we still see today. His values of accessibility influenced everything from his artistic aesthetic to the mediums he used to share his art. His commitment to using art as a political platform to share ideas and build tolerance still permeates the community today. Currently, the Pop Shop is still open and has even moved into the digital space with an online store.
Haring's estate ensures that his values of community and accessibility to the masses are never forgotten, even thirty years after his death. Keith Haring was a firm believer in art for the masses, he chose to see the benefits of commercialism instead of the downsides in an ever-growing materialistic society. This notion fueled his ability to spread political messages and encourage others to join in activist causes. Ultimately, he wanted the style of his art, the medium, and the distribution to all be rooted in easy access that appealed to a broad audience, which was, and still is, refreshing. 
An excerpt from the love letter: Hollywood Insider's CEO/editor-in-chief Pritan Ambroase affirms, "Hollywood Insider fully supports the much-needed Black Lives Matter movement. We are actively, physically and digitally a part of this global movement. We will continue reporting on this major issue of police brutality and legal murders of Black people to hold the system accountable. We will continue reporting on this major issue with kindness and respect to all Black people, as each and every one of them are seen and heard. Just a reminder, that the Black Lives Matter movement is about more than just police brutality and extends into banking, housing, education, medical, infrastructure, etc. We have the space and time for all your stories. We believe in peaceful/non-violent protests and I would like to request the rest of media to focus on 95% of the protests that are peaceful and working effectively with positive changes happening daily. Media has a responsibility to better the world and Hollywood Insider will continue to do so."
Ways to support Black Lives Matter Movement to end systemic racism
– Do you know the hidden messages in 'Call Me By Your Name'? Find out behind the scenes facts in the full commentary and In-depth analysis of the cinematic masterpiece
– A Tribute To The Academy Awards: All Best Actor/Actress Speeches From The Beginning Of Oscars 1929-2019 | From Rami Malek, Leonardo DiCaprio To Denzel Washington, Halle Berry & Beyond | From Olivia Colman, Meryl Streep To Bette Davis & Beyond
– In the 32nd Year Of His Career, Keanu Reeves' Face Continues To Reign After Launching Movies Earning Over $4.3 Billion In Total – "John Wick", "Toy Story 4", "Matrix", And Many More
keith haring, keith haring, keith haring, keith haring, keith haring, keith haring, keith haring, keith haring, keith haring, keith haring, keith haring, keith haring, keith haring, keith haring, keith haring, keith haring, keith haring, keith haring, keith haring, keith haring, keith haring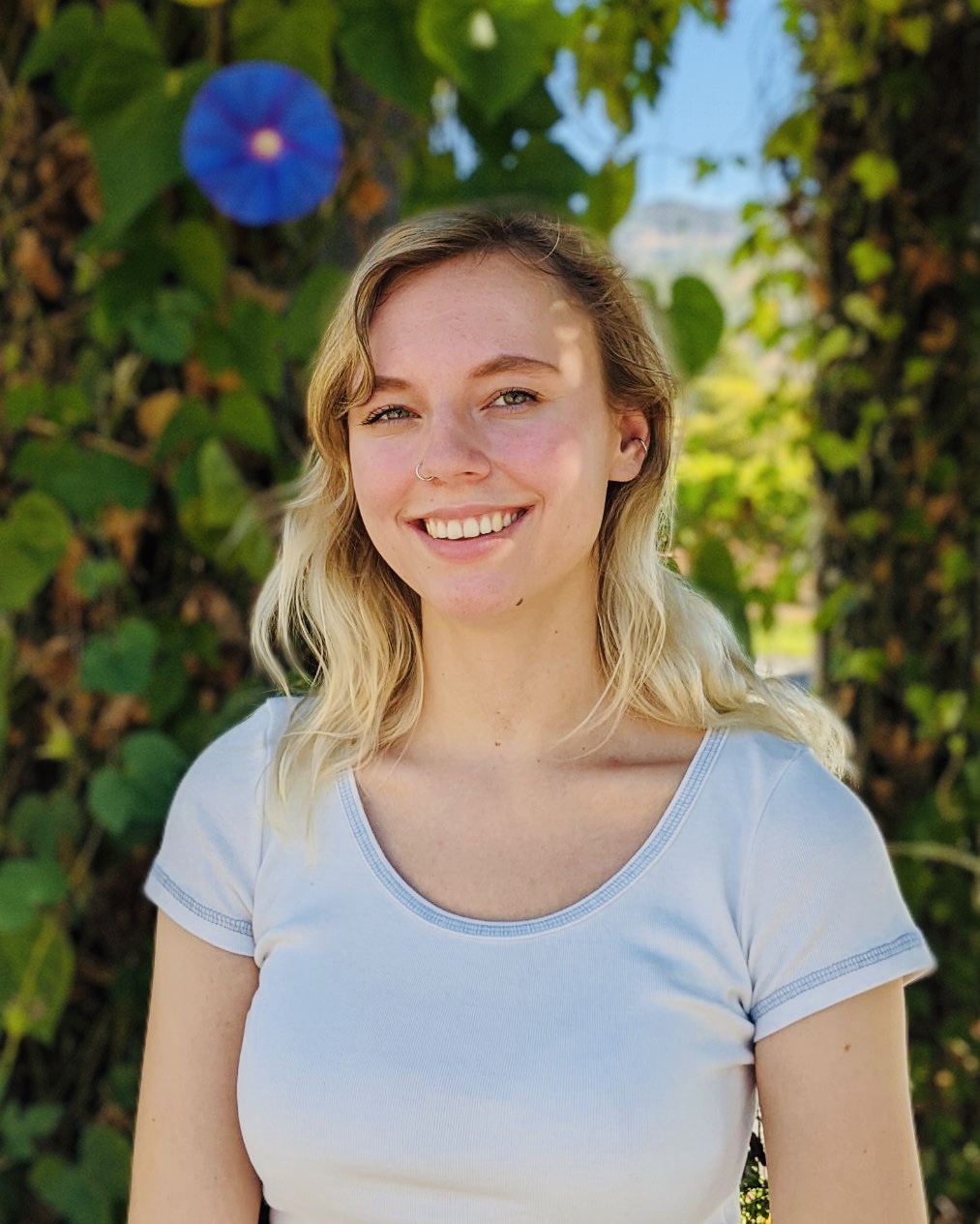 Caroline is currently a writer and contributor for Hollywood Insider. She believes in constant critical thinking and applied analysis when it comes to media consumption. Her goal aligns with Hollywood Insider's mission statement, and she strives to educate readers on the nuances of the entertainment industry and to hopefully encourage them to form their own opinions on the media they consume daily.