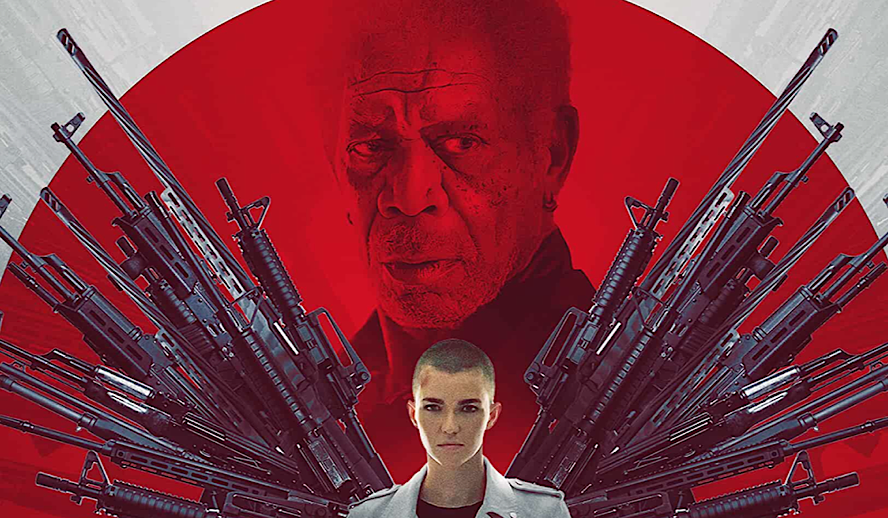 Photo: 'Vanquish'/Lionsgate
An Unpredictable And Interesting Duo
The first aspect of an upcoming film that I always pay attention to is the casting. The cast choices are just as important as the writing and cinematography of the film, in my opinion. What's the point of creating a film with a bland, unappealing, unrelatable cast? The audience has to believe that the characters they're meeting are real, and their actions are believable. Most films get this area spot on, while some films just don't make the mark.
Related article: The Complete List of 2021 Oscar Nominations – Celebrations, Surprises & Snubs | The Show Must Go On
Related article: April Movies Release Schedule: The Most Accurate List of Every Movie Coming Out in April – Live Updates
When I saw Morgan Freeman and Ruby Rose starring in 'Vanquish', I was undeniably excited. The two are an unpredictable, and exciting duo. Morgan Freeman is an absolute legend in films such as, 'The Shawshank Redemption', 'Lean On Me', and 'Wanted'. Having Freeman take on a bad guy role, was an awesome choice, in my opinion. He has this soothing, yet menacing voice and demeanor which is perfect for this role. I'm surprised he hasn't been cast in this way more often. 
Ruby Rose broke out into international fame after her appearance on the popular Netflix series, 'Orange Is The New Black', and more recently joined the cast of the CW's 'Batwoman'. Rose is typically cast as the attractive and androgynous femme fatale. It makes sense to cast her in the lead of this action/thriller, however, it is a bit surprising after not seeing her in mainstream media for a while. The film follows an ex-drug runner's (Rose) journey in getting her daughter back.
She must defeat dangerous thugs, per the request of ex-cop (Freeman), as he holds her ill daughter hostage. At first, this felt like an interesting take on a typical cop movie. Cop movies seem to be an area of expertise for the 'Vanquish' director, George Gallo. His most notable works are his writing for the classic 1995 film, 'Bad Boys', and the 1988 De Niro film, 'Midnight Run'. Since those movies were timeless successes, I couldn't help but watch this film with a microscope. 
Related article: MUST WATCH – Hollywood Insider's CEO Pritan Ambroase's Love Letter to Black Lives Matter – VIDEO
Subscribe to Hollywood Insider's YouTube Channel, by clicking here. 
Characters Are A Vital Component of A Film.
The film was released in theaters on Friday, April 16th, and is said to be released on streaming services and digitally on, April 23rd. Before I go into my review of this film, I want to say that although some parts were not the most enjoyable for me, it was still a watchable movie, overall. I did have very high expectations for the storyline and character development within this film. Like mentioned before, the plot of this film felt pretty unique to me. However, while watching, I found myself beginning to predict the rest of the movie. It seemed like a combination of a bunch of films we have already seen before. While this action/thriller movie formula has been successful in the past, the execution in this film felt a little bland.
I wish we got to know the characters better, or on a deeper level at some point. The film lacks character development. They all come off as very one-dimensional, at most. The writing of the film is decent, however, the delivery of the lines feels a bit stiff and disingenuous at times. The film also seems to lack an effective backstory. There seems to be no real motive or method to the madness. Or, at least a strong enough motive. This film is about 96 minutes long, which is on the shorter runtime for typical feature narratives. Maybe if the film were about 20-30 minutes longer, it could've had time to develop the story and characters more in-depth. This movie didn't quite meet my expectations, personally.
Related article: The Power of Positivity: Ikorodu Bois + Chris Hemsworth + Russo Brothers + Sam Hargrave
Limited Time Offer – FREE Subscription to Hollywood Insider
Click here to read more on Hollywood Insider's vision, values and mission statement here – Media has the responsibility to better our world – Hollywood Insider fully focuses on substance and meaningful entertainment, against gossip and scandal, by combining entertainment, education, and philanthropy. 
However, we also have to keep in mind the target audience for this kind of film. There is always something for someone. This is a female lead action movie, so it's understandable that most people are watching to see a woman kick ass, and some may just want to see her look amazing while doing so. If that's the market for you, then you will absolutely love this film! 'Vanquish' is packed with epic fight scenes, and epic chase scenes, complete with guns and motorcycles. There are many moments that will have you on the edge of your seat. It is undoubtedly thrilling and fast-paced. We understand that this kind of film will work for many people, so we can't and won't knock it in that respect. 
Were Critics Too Harsh on 'Vanquish'?
My overall opinion of 'Vanquish', was a great concept, that could use a little extra help in the delivery. The film almost felt rushed in some aspects. It was similar in many facets to film's such as, 'Taken', 'Birds of Prey', and the 2014 psychological thriller 'Lucy'. This sounds great in theory, but was a bit too busy to squeeze into one narrative. Critics did not receive this film very well. Though I mostly understand why, I do think some critics were a little too harsh in their reviews of this film. Some audiences may be growing tired of the same plot devices and methods of filmmaking. However, the fact that this type of film is still being produced, demonstrates its worth to many consumers. I do appreciate the trend of strong female leads in action films these days.
Related article: Hollywood Insider's CEO Pritan Ambroase: "The Importance of Venice Film Festival as the Protector of Cinema"
Related article: The Masters of Cinema Archives: Hollywood Insider Pays Tribute to 'La Vie En Rose', Exclusive Interview with Director Olivier Dahan
I think it is very important for young girls and women alike, to see themselves in all spaces within film. I just feel as though directors and producers have the ability to create female lead films, without falling into the same pattern of making that the entirety of the film's identity. They are not always utilizing their abilities. I want to end this article by reinforcing my adoration of both Morgan Freeman, Ruby Rose, and Gallo's previous works. I, just like many other people, expected something a little different from this film. I will always support the production of female lead films, but that should not be the extent of the film's success. There still needs to be a compelling story and characters that an audience can care about. I think that is the recipe for some of the most successful movies of our time. 
Cast: Ruby Rose, Morgan Freeman, Nick Vallelonga, Miles Doleac, Patrick Muldoon, Juju Brener, Julie Lott, Ekaterina Baker, Hannah Stocking
Cinematography: Anastos N. Michos | Editor: Yvan Gautheir | Composer: Aldo Shllaku | Writers: George Gallo, Samuel Bartlett
Director: George Gallo
Producers: Richard Salvatore, David E. Ornston, Nate Adams
vanquish, vanquish, vanquish, vanquish, vanquish, vanquish, vanquish, vanquish, vanquish, vanquish, vanquish, vanquish, vanquish, vanquish, vanquish, vanquish, vanquish, vanquish, vanquish, vanquish, vanquish, vanquish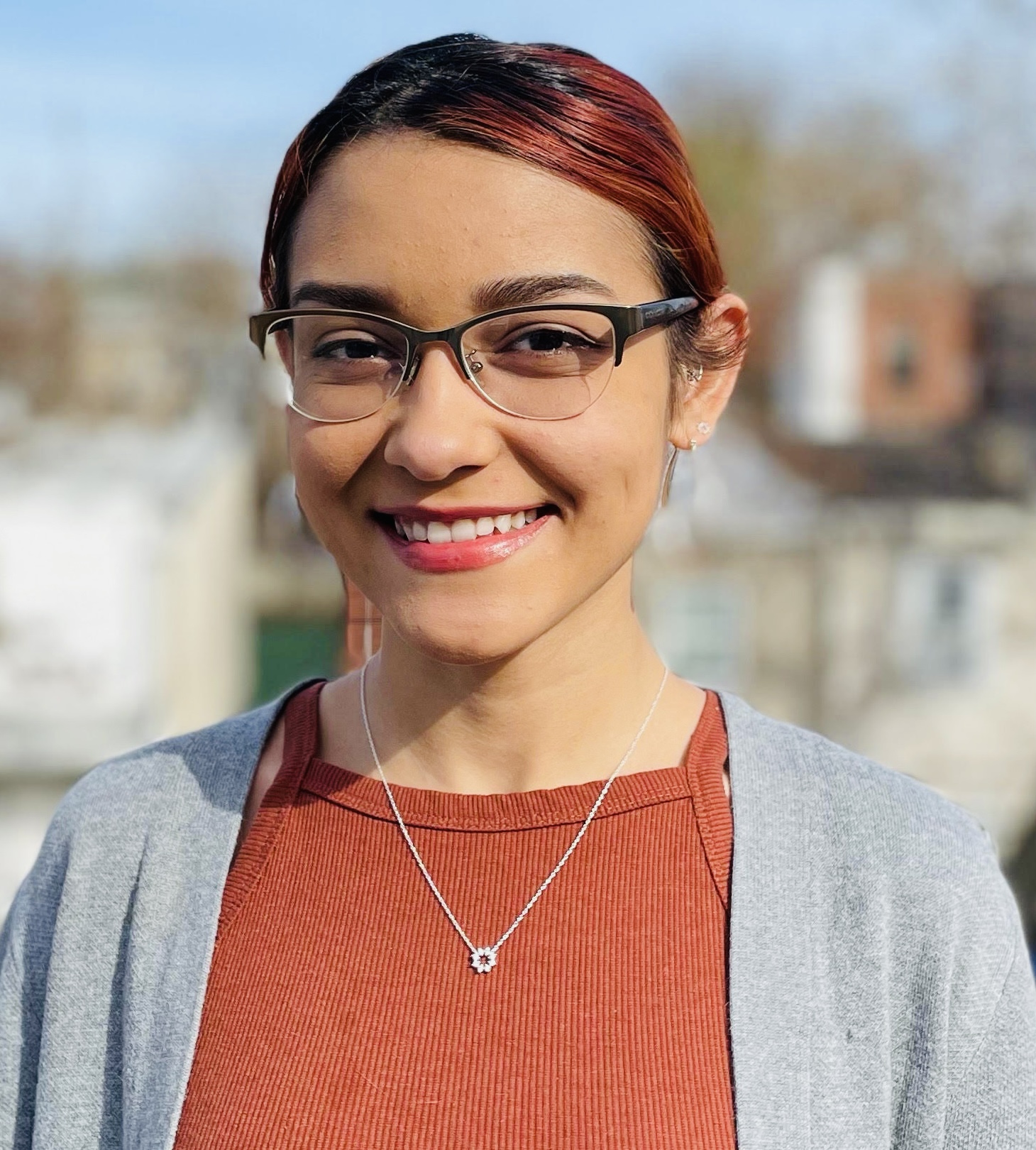 Danessa Naj'e Lopez has an intense passion for pop-culture and cinema. Writing and indulging in current events have always been Danessa's favorite pastimes since childhood. She takes her time analyzing media, then contextualizing her thoughts in a tasteful, factual, and respectful manner for all readers to enjoy. Danessa enjoys sparking interest and perspective in readers, challenging them to engage in a positive discourse surrounding a topic she may cover. She hopes to share her knowledge and spread her love for media to readers – like you!