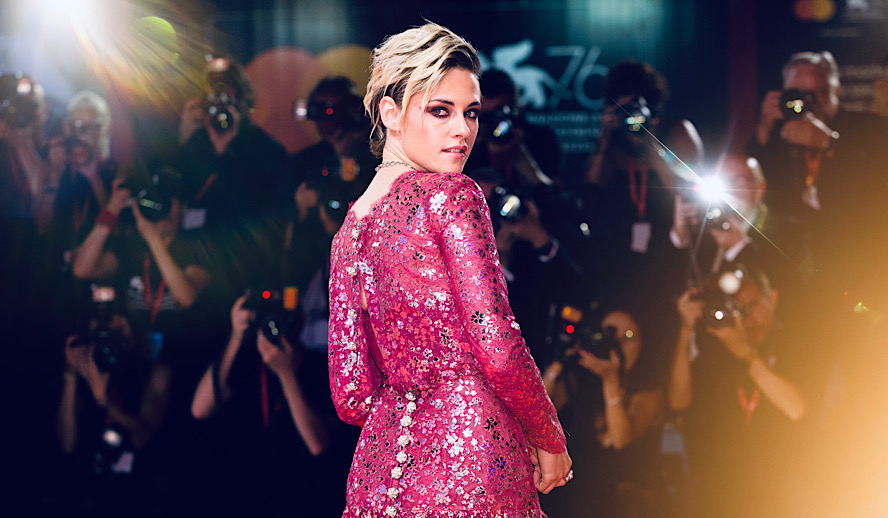 Video Version of this Article
Photo/Video: Kristen Stewart attends the premiere of the movie "Seberg" during the 76th Venice Film Festival on August 30, 2019 in Venice, Italy./Andrea Raffin/Hollywood Insider YouTube Channel
"If it's not scary, you kind of have to step back and go, 'You're probably making this decision because it's right on paper.' But unless you get that irking fear it's not right."
Though Kristen Stewart gained widespread recognition for her role in the Twilight Series, she has since actively showcased her newfound voice with her freshly emerging profile. As most of us know, the character "Bella" that she portrayed in the series was the soft-spoken, submissive, girl with "no special attributes".  The way the character was written (not to her demerit) was relatively one-dimensional. She had some issues with her parents and fitting in at her new school but ultimately she was painted to be the normal girl that happened to magnetize men–vampire, wolf, and human alike.
Related article: FULL Reaction From Stars CHARLIE'S ANGELS Kristen Stewart, Naomi Scott, Noah Centineo, Ella Balinksa
Kristen Stewart – Her Story
Since her breakthrough role in this film– starring alongside Robert Pattinson— it seems as if she has rebelled against this identity, peeling back some layers of that innocent wildflower demeanor. Twilight was a hit for teenage girls and I even know some young adults my age who still watch it and love it–I actually read most of the books myself during my pre-teen years (I did end up throwing one of the final books across the room because it failed to deliver the type of raunchy sex scene between Bella and Edward that I had been anticipating as a horny adolescent–but that's neither here nor there–suffice to say I didn't finish reading the series). Although Kirsten had played more troubled characters before this role, she blossomed in the public eye as a result of it– though a significant amount of her other films received high praise from critics. 
Still, Kristen didn't abandon her roots and appeared in several independent films that premiered at both the Cannes Film Festival and Sundance. She also starred alongside actors such as Jesse Eisenberg and Dakota Fanning in Adventureland and The Runaways. The Runaways was debatably one of the films that began to publicly showcase her "edgier side" as she played the infamous hard rocker, Joan Jett. (I remember when I was priming for my first experimentation with women, I would play the song Crimson and Clover on repeat–really sets the mood.)
Related article: MUST WATCH – Hollywood Insider's CEO Pritan Ambroase's Love Letter to Black Lives Matter – VIDEO
Subscribe to Hollywood Insider's YouTube Channel, by clicking here. 
She also starred in Seberg, a 2019 film inspired by the real-life events of "Jean Seberg", a French New Wave icon. Sporting her shorter, bleached hair look–her newer roles seem to outwardly support her edgier bits. The film takes place in the late 1960s, with Seberg being targeted by FBI Director J Edgar Hoover's agent due to her romance and political involvement with Hakim Jamal–a civil rights activist. This film was followed by Happiest Season in 2020, written and directed by Clea DuVall. In this film, she played the love-struck partner of a girl whose parents are overbearing and unaccepting. She struggles to win them over as her partner hides their relationship. 
Achievements
"You definitely have to be somewhat of a self-involved person to create anything. Most creative people are pretty aware they are a little self-obsessed, but in order to f*cking have faith in yourself and make confident work, you have to be a little crazy and believe in yourself enough to just do it."
As Kristen steadied into some diverse work as a lead in several independent features, the rewards began to file in. After appearing in Welcome to the Rileys, she earned a BAFTA Rising Star award, and four years later she became the first actress in America to win the Cesar Award for her role in Clouds of Sils Maria next to Juliette Binoche. Following these achievements she also starred in Cafe Society and Still Alice, co-starring Julianne Moore. In 2016, she made her directorial debut in Come Swim, an experimental film meant to evoke the thoughts one has upon their first moments of waking, described by Kristen as an "existential netherworld."
Related article: The Power of Positivity: Ikorodu Bois + Chris Hemsworth + Russo Brothers + Sam Hargrave
Limited Time Offer – FREE Subscription to Hollywood Insider
Click here to read more on Hollywood Insider's vision, values and mission statement here – Media has the responsibility to better our world – Hollywood Insider fully focuses on substance and meaningful entertainment, against gossip and scandal, by combining entertainment, education, and philanthropy. 
Identity Roles
"I have realized that you can close yourself off to life if you put walls up, but it's a difficult thing. So I've gotten quite comfortable with just being unafraid. I keep saying the same thing: it's not about being fearless but really just embracing the fears and using them."
As the world comes to accept broader ideas concerning gender and identity, we can see Hollywood contouring this progressive leap. Many stars – and just people in general – are coming out as gay, queer, bi-sexual, trans, etc., and are modifying their appearances to adjust accordingly to their inner worlds. Gender may more accurately be viewed as an encompassing wide-ranging continuum, as we see somewhat of a cultural shift towards androgyny. It seems, to me, that as a society we still don't quite understand the complicated expression of energies and sexual attraction. This seems to be widely affected by cultural conditioning, belief systems, and roles that are entrenched deeply in the societal psyche. Fortunately, activists and other social advocates are pressing for further examination of these behavioral laws set forth by the cultural landscape of our ancestors. 
Related article: Hollywood Insider's CEO Pritan Ambroase: "The Importance of Venice Film Festival as the Protector of Cinema"
Related article: The Masters of Cinema Archives: Hollywood Insider Pays Tribute to 'La Vie En Rose', Exclusive Interview with Director Olivier Dahan
The normalizations constructed for us while we're young are complicated nets to rewire, but it varies from society to society and can be changed. It's more about how you feel, and your own internal interpretation of the chemistry you're composed of. While it may be harmful to demonize those who are confused about this spectrum, it's important to continue to educate ourselves and others moving forward. There is a great deal of hesitation from groups of people in terms of accepting new ways of seeing roles and defining a new normal for people across the gender spectrum. 
Fortunately, there are people who act as role models for this, like Kristen Stewart, who– although widely recognized for her feminine allure in the Twilight series–has participated in some courageous acts of self-expression in her work and as a person, to assist in this cultural movement and contribute to the expansion of knowledge concerning identification and fearless self-expression. 
"The public kind of burned me at the stake. But that's ok, I can take it. I'm not dead."
Click here to read Hollywood Insider's CEO Pritan Ambroase's love letter to Black Lives Matter, in which he tackles more than just police reform, press freedom and more – click here.
An excerpt from the love letter: Hollywood Insider's CEO/editor-in-chief Pritan Ambroase affirms, "Hollywood Insider fully supports the much-needed Black Lives Matter movement. We are actively, physically and digitally a part of this global movement. We will continue reporting on this major issue of police brutality and legal murders of Black people to hold the system accountable. We will continue reporting on this major issue with kindness and respect to all Black people, as each and every one of them are seen and heard. Just a reminder, that the Black Lives Matter movement is about more than just police brutality and extends into banking, housing, education, medical, infrastructure, etc. We have the space and time for all your stories. We believe in peaceful/non-violent protests and I would like to request the rest of media to focus on 95% of the protests that are peaceful and working effectively with positive changes happening daily. Media has a responsibility to better the world and Hollywood Insider will continue to do so."
Kristen Stewart, Kristen Stewart, Kristen Stewart, Kristen Stewart, Kristen Stewart, Kristen Stewart, Kristen Stewart, Kristen Stewart, Kristen Stewart, Kristen Stewart, Kristen Stewart, Kristen Stewart, Kristen Stewart, Kristen Stewart, Kristen Stewart, Kristen Stewart, Kristen Stewart, Kristen Stewart, Kristen Stewart, Kristen Stewart, Kristen Stewart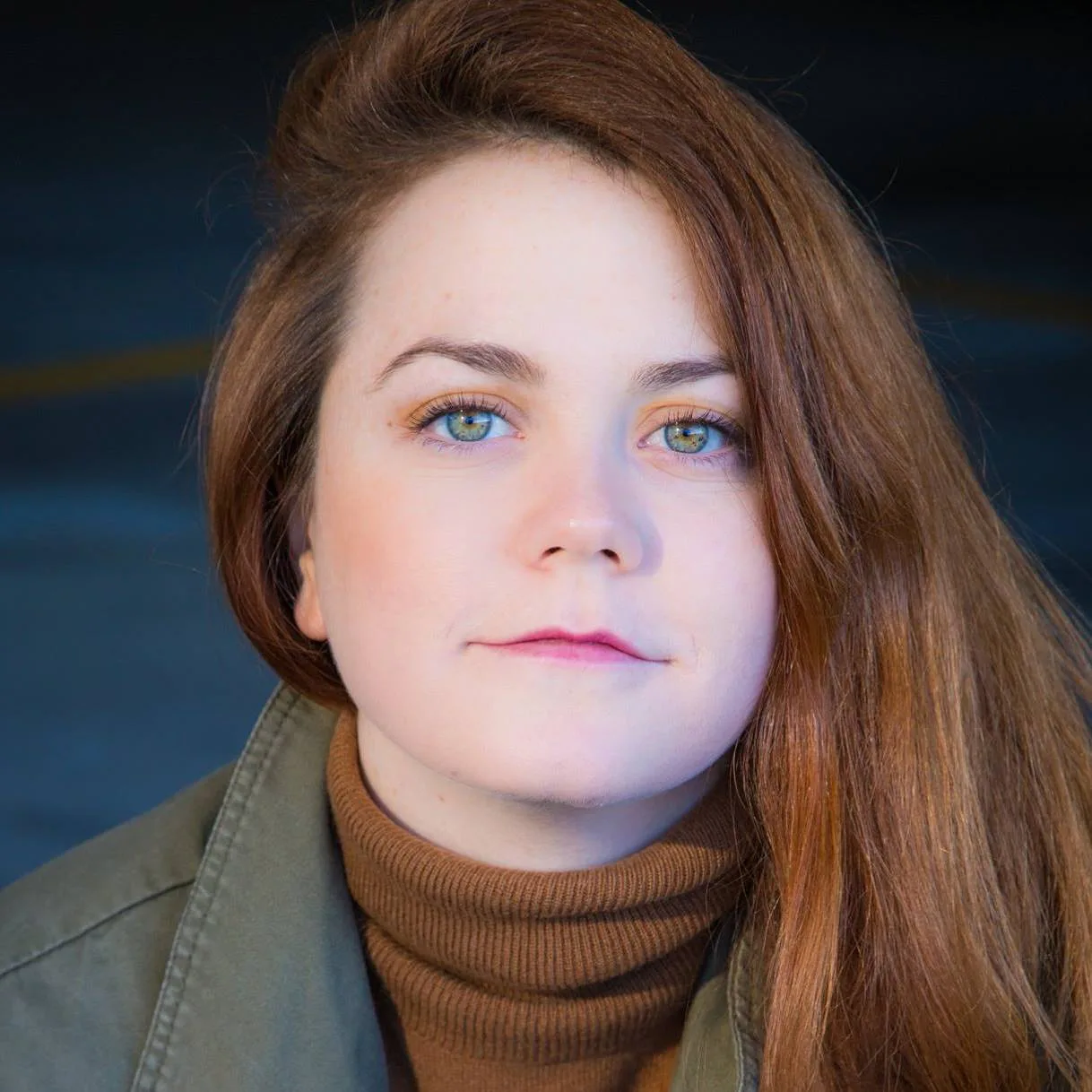 Melissa McGrath is a writer for Hollywood Insider, offering rich and engaging content for reviews and features. Melissa feels at home with Hollywood Insider's lively team who share an equal passion for the art of cinema. Having sought out compelling stories her whole life, she is eager to examine and share her observations with others interested in thought-provoking material. She believes in changing the world through meaningful dialogue and hopes to provide helpful insight with her work. She values open discussions concerning morality, culture, personal development, and holds a soft spot for cathartic humor. Through the art of storytelling, journalism, and cinema, Melissa seeks to help build a strong community of free-thinkers and cultivate a deeper understanding of the human experience.