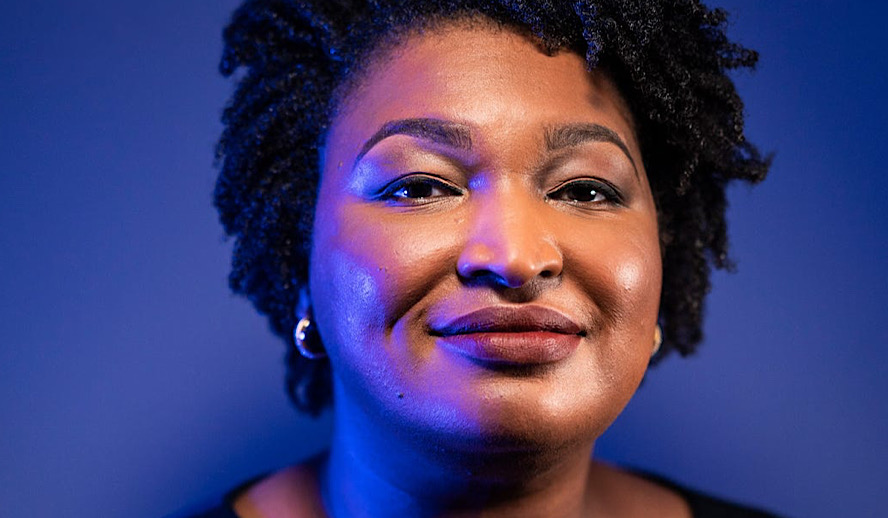 Photo: Stacey Abrams
Stacey Abrams, American Hero
The 2020 presidential election is over, and Joe Biden will be the 46th president of the United States. But America, we are not out of the woods yet. On January 5th, 2021, The state of Georgia will hold a runoff election to elect two senators. The United States Senate is currently composed of 50 Republicans and 48 Democrats, and this Georgia election could potentially send 2 Democratic senators to Washington. Since Vice President Kamala Harris would be the tiebreaker, the outcome of these Georgia races will essentially determine whether the Senate will be a help or a hindrance to the Joe Biden presidency. The stakes could not be higher, and all eyes will be on Georgia for this showdown. At the center of it all is Stacey Abrams.
Related article: President Joe Biden & VP Kamala Harris – Hollywood Insider Congratulates Our Official Endorsements!
Related article: MUST WATCH – Hollywood Insider's CEO Pritan Ambroase's Love Letter to Black Lives Matter – VIDEO
Who is Stacey Abrams? Short answer: Stacey Abrams is an American hero. A civil rights icon of the 21st century, Stacey Abrams has fought tirelessly to empower Georgians with access to voting. Her on-the-ground organizing effort to register hundreds of thousands of voters has been credited with giving Joe Biden a surprising election night win in the heart of the Republican-controlled south. During an election cycle that saw several high-profile Democratic politicians make bids for their party's nomination to challenge Donald Trump for president, Abrams instead devoted herself to her organization Fair Fight Action, an organization dedicated to combating voter suppression through legislation and litigation. She also works with the New Georgia Project, an organization designed to encourage Georgian voter turnout. The PBS documentary And She Could Be Next shows how Abrams came to be perhaps the most important organizer in the Democratic Party today.
Heroes Across the U.S.
 And She Could Be Next does not focus exclusively on Stacey Abrams. The two-part documentary, filmed in 2018 and 2019, follows the campaigns of women of color across the United States. There's Rashida Tlaib, who in 2018 was running to represent Detroit in the House of Representatives as the first woman of Palestinian descent in Congress. There's Veronica Escobar, a House candidate from El Paso staunchly opposed to Trump's border wall. There's Maria Elena Durazo, a labor organizer from Los Angeles running for a California State Senate seat. There's Bushra Amiwala, a 19-year-old Illinois activist destined to become the youngest Muslim elected official in the United States. And there's Lucy McBath, the Georgia native whose path to Congress began when her son was shot and killed outside a gas station by a man who didn't like the music he was playing in his car.
Related article: MUST WATCH – Hollywood Insider's CEO Pritan Ambroase's Love Letter to Black Lives Matter – VIDEO
Subscribe to Hollywood Insider's YouTube Channel, by clicking here. 
This is a group that is downright ebullient with the energy of positive change. Watching And She Could Be Next, the contrast between the efforts of these women and their opposition is striking. For these women, organizing means driving elderly immigrants to the polls. It means providing translation services so that Americans who don't speak English can be involved in the political process. It means handing out snacks and drinks to people who are forced to wait in line for hours to cast their votes. For their opposition, organization means calling the police on a bus of senior citizens excited to go to the polls. It means purging hundreds of thousands of voters off of voter rolls without notification. It means not providing power cables to voting machines on election day, either through malevolence or sheer incompetence. It's intimidation, suppression, and disenfranchisement. To say that only one of these groups represents American values should not be controversial.
Voter Suppression 
And She Could Be Next has plenty of moving human moments that highlight the profundity of the American experiment. In one scene, the Asians for Abrams volunteer striving mightily to overcome Georgia's diabolical 'exact match' law, explaining that an elderly Vietnamese woman's lack of middle name in the database is due to differences in American and Vietnamese naming culture and not due to her being an entirely different person. At a Bushra Amiwala event, we see her deftly handling a very enthusiastic older white man explaining that he voted for Trump but he's voting for her due to being impressed by her drive and ambition. We also meet a Parkland father who has dedicated his life to ending gun violence, hopeful that US policymakers can somehow figure out a way to pass extremely popular common-sense gun control legislation. In a political system where corruption, kickbacks, and casual cruelty have become normalized, it's shockingly refreshing to see profiles of political candidates driven by empathy and a sense of service.
Related article: The Power of Positivity: Ikorodu Bois + Chris Hemsworth + Russo Brothers + Sam Hargrave
Limited Time Offer – FREE Subscription to Hollywood Insider – Click here to read more on Hollywood Insider's vision, values and mission statement here – Media has the responsibility to better our world – Hollywood Insider fully focuses on substance and meaningful entertainment, against gossip and scandal, by combining entertainment, education, and philanthropy. 
So many of our entrenched politicians are motivated by a desire to maintain a system in which fear and violence are the backbones of the status quo. Take for example Georgia governor Brian Kemp. In one political ad, Kemp gleefully touts his conservative 'un-PC' bonafide by saying he drives a "big truck to round up illegals". In another, Kemp sits with his daughter's boyfriend while holding a gun in his lap, expressing how fond he is of the Second Amendment. What is the messaging behind these ads? "Illegal immigrants are our enemies and we should treat them like animals." "If you or someone you know is an illegal immigrant, be afraid because we are coming for you." "Having a gun means your opinion counts for more than someone else's. Vote for me and you can own guns and be strong like me." "People who look like me use guns to solve their problems. Be afraid of us." This is implicit voter suppression. 
Dr. James Crow Ph.D., Data Analyst
 And She Could Be Next does an excellent job revealing both implicit and explicit voter suppression, which was a major factor in the governor's race between Brian Kemp and Stacey Abrams. As Secretary of State, Brian Kemp was able to oversee an election in which he was a candidate. Rather than recuse himself due to this conflict of interest, Kemp used his authority to enact extremely stringent ID requirements, random voter purges, and last-minute polling location changes. These tactics are designed to disproportionately disenfranchise minority voters, and And She Could Be Next shows how Jim Crow laws have not really gone away, they have simply become more sophisticated. As one of the film's commentator's explains, it's now "Dr. James Crow Ph.D., data analyst." 
Despite these blatant attempts by Kemp to manipulate his way to victory, Stacey Abrams came within 60,000 votes of being the first African American woman to be elected governor in the United States. This is the message And She Could Be Next drives home with perfect efficacy. The voters for leaders like Stacey Abrams are out there, they just need to be activated and they need to be allowed to vote.
Related article: Hollywood Insider's CEO Pritan Ambroase: "The Importance of Venice Film Festival as the Protector of Cinema"
Related article: Live Updates: List of Successes From Black Lives Matter Protests!
GEORGIA: VOTE!
And She Could Be Next is a superhero origin story. What is happening now is Endgame. Stacey Abrams and her team activated hundreds of thousands of voters and tipped Georgia into Joe Biden's column. Still, the margins were paper thin. In order to deliver Senate wins for Democratic candidates Jon Ossoff and Reverend Raphael Warnock, even more voters will need to be activated. If this doesn't happen, Mitch McConnell will remain in control in the Senate and will likely block every piece of meaningful legislation the House passes before it can get to President Biden's desk.
After Trump's loss, Abrams said she allowed herself '17 minutes' to celebrate before getting 'back to work'. Now, the fight is being led by Fair Fight Action and the New Georgia Project, both of which are likely to receive national attention and donations in the coming weeks. Americans chose Joe Biden to address 'four historic crises': the coronavirus pandemic, economic crisis, mass calls for racial justice, and climate change. The ability of Joe Biden and Kamala Harris to receive meaningful assistance from the Senate to solve these problems depends on Georgians electing Jon Ossoff and Raphael Warnock, which in turn depends on Stacey Abrams and her team of organizers. If anyone can make this happen, it's Stacey Abrams. She can't do it alone, but fortunately, she doesn't have to. Do yourself a favor. Watch And She Could Be Next. Get to know Stacey Abrams. Then support her in her quest to make America a freer, fairer, better place to live–for everyone.
And She Could Be Next is available for rental on Amazon.
To donate to the New Georgia Project, an organization designed to improve Georgian voter registration, click here.
To donate to Fair Fight Action, an organization designed to protect the fairness of Georgian elections, click here.
Stacey Abrams, Stacey Abrams, Stacey Abrams, Stacey Abrams, Stacey Abrams, Stacey Abrams, Stacey Abrams, Stacey Abrams, Stacey Abrams, Stacey Abrams, Stacey Abrams, Stacey Abrams, Stacey Abrams, Stacey Abrams, Stacey Abrams, Stacey Abrams, Stacey Abrams, Stacey Abrams, Stacey Abrams, Stacey Abrams, Stacey Abrams, Stacey Abrams, Stacey Abrams, Stacey Abrams, Stacey Abrams, Stacey Abrams, Stacey Abrams, Stacey Abrams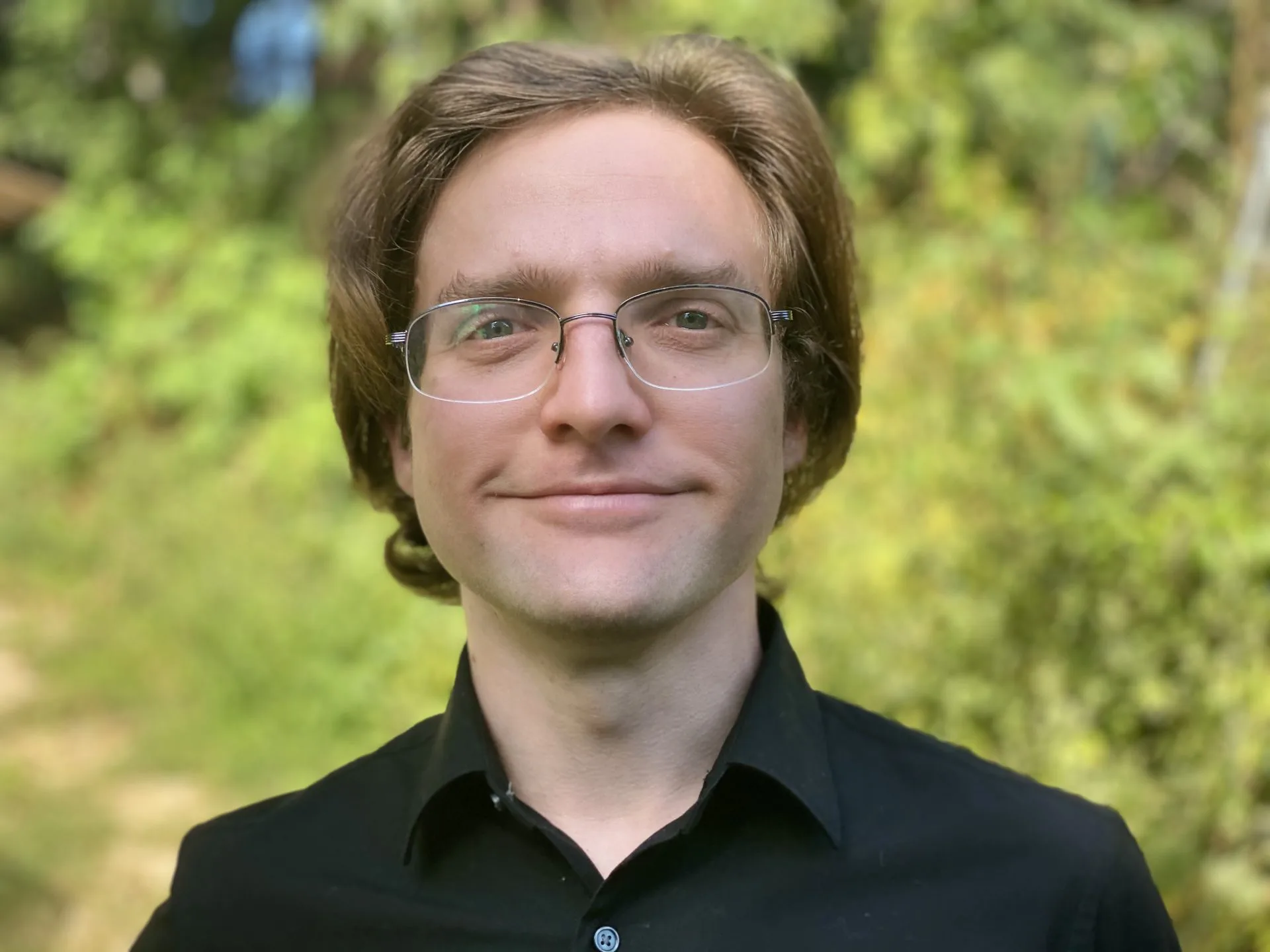 Trent
Kinnucan is a film and television critic, with over 5,000 film hours logged to date. He is devoted to maintaining an encyclopedic knowledge of cinema, with consideration for its history, its cultural impact, and its ability to create social change.
Trent
enjoys finding films that amplify voices otherwise unheard, and reveal images otherwise unseen.
Trent
's interest in media coverage as a way to inspire meaningful dialogue led him to
Hollywood Insider,
a media network that consistently prioritises journalism and content with a purpose.
Trent
also recognizes that media is meant to be enjoyed, which aligns with
Hollywood Insider's
penchant for tackling complex issues with levity and original insight.
Trent
hopes to share his love of film with others, and to help further expand the bandwidth of artists with something to say.