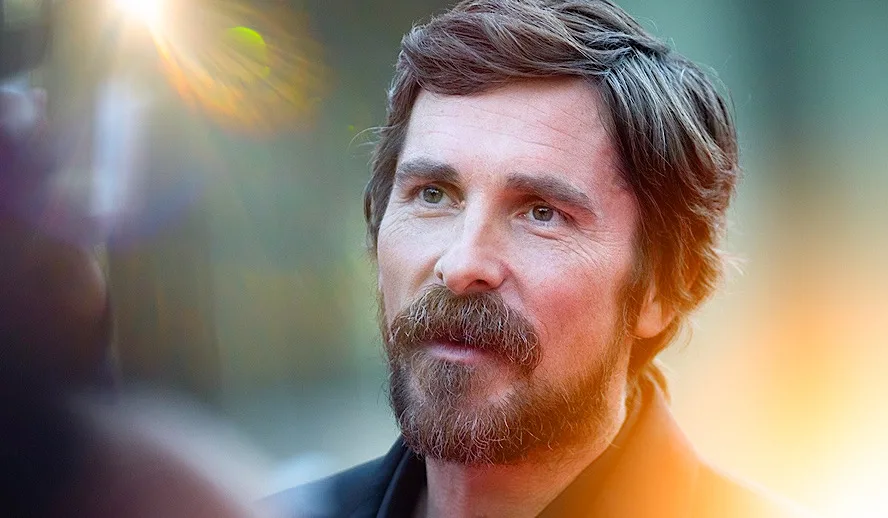 Video Version of this Article
Photo/Video: Christian Bale/Hollywood Insider Youtube Channel
Christian Bale, a British actor born in Haverfordwest, Pembrokeshire (Wales), is one of the world's greatest and most prolific method actors. He has won several dramatic awards, including an Academy Award for Best Supporting Actor and two Golden Globe Awards, one for Best Supporting Actor and one for Best Actor. Bale's career began in 1987, when he was only thirteen, with a role in Vladimir Grammatikov's fantasy film Mio in the Land of Faraway. He has since appeared in dozens of films, with his latest picture being last year's Ford v Ferrari, directed by James Mangold.
Christian Bale is well-known for his method acting, often drastically transforming his body to fit a role. However, physical transformation is only one part of the process that makes Bale such an amazing performer. His ability to truly understand a role, and become engrossed in their mind, allows him to deliver breathtaking performances. Let's take a look at some of Christian Bale's most fascinating physical, and psychological, transformations.
Related article: MUST WATCH – Hollywood Insider's CEO Pritan Ambroase's Love Letter to Black Lives Matter – VIDEO
'American Psycho'
An incredibly dark satirical thriller, Mary Harron's American Psychohas garnered a massive cult following since its release in April of 2000. The movie follows the daily routine of a wealthy investment banker, and serial killer, Patrick Bateman. Bateman played masterfully by Christian Bale, somehow manages to be simultaneously terrifying and hilarious. The movie, and the novel by Bret Easton Ellis on which it is based, is postmodern and heavily satirizes consumerism and urban professionalism.
Bale's now-iconic portrayal of Patrick Bateman required both a physical and mental transformation. To embody the image of the narcissistic and perfectionist Bateman, Bale worked out constantly and had work done on his teeth. To fully enter Bateman's twisted and sadistic mindset, he took inspiration from an interview that fellow actor Tom Cruise had done with David Letterman.
Related article: The Power of Positivity: Ikorodu Bois + Chris Hemsworth + Russo Brothers + Sam Hargrave
Limited Time Offer – FREE Subscription to Hollywood Insider, independent media network for substance and meaningful entertainment that is free of gossip and scandal, factual news on culture, click here
'The Machinist'
Director Brad Anderson's The Machiniststill remains one of Bale's most famous roles. The film tells the story of Trevor Reznik, a physically emaciated machinist who is suffering from insomnia and severe psychological issues.
Bale committed to an incredibly dramatic physical transformation in order to prepare for the role. According to a biography on the actor, titled Christian Bale: The Inside Story of the Darkest Batman, he reportedly lost 65 pounds through a daily diet of only water, one apple and one cup of coffee. Sticking to this incredibly dramatic diet eventually cost him his social life, which likely contributed to enter the emotional state of the character.
Related article: A Tribute to Brad Pitt: His Greatest Roles & Transformations – The Winner's Journey
Click here to read more on Hollywood Insider's vision, values and mission statement here – Media has the responsibility to better our world – Hollywood Insider fully focuses on substance and meaningful entertainment, against gossip and scandal, by combining entertainment, education, and philanthropy.
'The Dark Knight Trilogy'
While Bale already had a number of amazing performances under his belt at the time, it was probably the role of Batman that truly made him a household name. Christopher Nolan's trilogy of Batman Begins, The Dark Knidght, and The Dark Knight Riseshas since gone down as one of the greatest comic book film trilogies of all time, and Christian Bale's performance is at the center of that success.
After finishing The Machinist, Bale had only a month and a half to prepare for the first screen test for Batman. He ate very high-calorie foods to gain weight quickly, and once he could safely work out again, he followed an intense routine. In fact, Bale actually wound up getting too bulky for the role and had to cut more weight before shooting began.
To embody the iconic character of Batman, and Bruce Wayne, Bale's experience as Patrick Bateman was very helpful. Even though he is a superhero, Bale explained that Batman, "had this great darkness to him. There is philanthropy, obviously, hopefully there but it is something… he's having a battle, a monster within himself."
Related article: Every Christopher Nolan Film Ranked from Good to Best, Director of the Most-Anticipated Film 'Tenet'
Related Article: Want GUARANTEED SUCCESS? Remove these ten words | Transform your life INSTANTLY
'The Fighter' – Christian Bale's Oscar Victory
Christian Bale's first, and so far only, Academy Award win was for the 2010s The Fighter. His supporting role as Dicky Ecklund, the older brother, and trainer of Mark Wahlberg's Micky Ward, earned Bale both an Academy Award and a Golden Globe Award. The film, directed by David O. Russell, is a sports biopic telling the true story of professional boxer George Michael Ward Jr.
In this film, Bale had the rare opportunity of portraying a real-life figure who was still very much alive during production. Dicky Eklund's highly distinctive mannerisms, including a unique vocal rhythm and accent, may have been difficult for other actors to imitate. Bale prepared for the role by recording conversations with Eklund and taking notes, while the former boxer showed the actor around his home. Bale was also required to once again lose weight, in order to accurately portray the wiry and formerly drug-addicted Eklund.
Related article: A Tribute to Leonardo DiCaprio: The Generation Defining Thespian & Hollywood Legend
Related article: A Tribute to Tom Hardy: Tracking the Master Actor's Epic Career & Transformations
'Vice'
2018's Vice, directed by Adam McKay, is a biopic telling the story of former United States Vice President Dick Cheney. It features an all-star supporting cast, including Amy Adams as Lynne Vincent Cheney, Steve Carell as Donald Rumsfeld, and Sam Rockwell as George W. Bush. However, the star of the show is Christian Bale's performance as Dick Cheney.
This film probably features Bale's most shocking physical transformation since The Machinist, except it is taken to the opposite extreme. While Bale lost up to 60 pounds for the role of Trevor Reznik, he gained about 40 pounds to portray Cheney. In addition to the weight gain, makeup and prosthetics were used to complete the image. Between four to eight hours were spent in a makeup chair every day to transform Christian Bale into the tenacious Vice President.
Bale also conducted abundant research in order to fully embody "the essence" of Dick Cheney. While he was advised against meeting with the man himself, for legal reasons, he did study hundreds of hours of footage portraying Cheney. By doing so, Bale was able to master speaking, and apparently thinking, with Cheney's distinct inflections and tones.
Related video: Video: 'Ford V Ferrari'- Reactions From Stars on Golden Globes Nominated and Oscar Worthy Film with Christian Bale, Matt Damon, James Mangold & Team
Related article: A Tribute To The Academy Awards: All Best Actor/Actress Speeches From The Beginning Of Oscars 1929-2019 | From Rami Malek, Leonardo DiCaprio To Marlon Brando & Beyond | From Olivia Colman, Meryl Streep To Bette Davis & Beyond
'Ford v Ferrari'
Christian Bale's latest appearance on the big screen was in last year's Ford v Ferrari, directed by James Mangold and starring Bale and Matt Damon. The film is a sports biopic, telling the true story of American automotive designer Carroll Shelby, played by Damon, and British professional race car driver Ken Miles, played by Bale.
The real Ken Miles was unfortunately killed in a testing accident in 1966, so Bale was unable to go to the source like he did for The Fighter. However, he was able to obtain first-hand accounts of the man's mannerisms by speaking to Miles' son, Peter. He also had to lose 70 pounds, mostly weight gained for Vice, before he could accurately portray the fit Miles.
Subscribe to Hollywood Insider's YouTube Channel, by clicking here.
Fitting his established record of going above and beyond in order to truly embody his roles, Bale also spent hours behind the wheel of Formula One race cars in order to become Ken Miles. Hollywood stunt driver Robert Nagle spent two weeks with Bale at a racing school in Arizona, so that Bale could fully appreciate what a professional racer experiences in real life. Bale does not actually drive the race cars in the film, which are instead controlled by stunt drivers seated in a pod attached to the car. However, he is still seated in the driver's seat while the cars drive at top speed and cameras inside the car capture his performance.
From Batman to Dick Cheney, Christian Bale has proven himself to be one of the most skilled and prolific actors in recent memory. He pours maximum effort and commitment into every role, ensuring that he never delivers anything less than stellar performance. The roles of Patrick Bateman, Trevor Reznik, and Dicky Ekland, in particular, are some of the most iconic film roles in history. Whatever role Bale tackles next, it is sure to be another immersive and breathtaking performance.
Click here to read Hollywood Insider's CEO Pritan Ambroase's love letter to Black Lives Matter, in which he tackles more than just police reform, press freedom and more – click here.
An excerpt from the love letter: Hollywood Insider's CEO/editor-in-chief Pritan Ambroase affirms, "Hollywood Insider fully supports the much-needed Black Lives Matter movement. We are actively, physically and digitally a part of this global movement. We will continue reporting on this major issue of police brutality and legal murders of Black people to hold the system accountable. We will continue reporting on this major issue with kindness and respect to all Black people, as each and every one of them are seen and heard. Just a reminder, that the Black Lives Matter movement is about more than just police brutality and extends into banking, housing, education, medical, infrastructure, etc. We have the space and time for all your stories. We believe in peaceful/non-violent protests and I would like to request the rest of media to focus on 95% of the protests that are peaceful and working effectively with positive changes happening daily. Media has a responsibility to better the world and Hollywood Insider will continue to do so."
Vote with a conscience – Register to Vote – Your vote saves lives and ends systemic racism
Ways to support Black Lives Matter Movement to end systemic racism
– Do you know the hidden messages in 'Call Me By Your Name'? Find out behind the scenes facts in the full commentary and In-depth analysis of the cinematic masterpiece
– A Tribute To The Academy Awards: All Best Actor/Actress Speeches From The Beginning Of Oscars 1929-2019 | From Rami Malek, Leonardo DiCaprio To Denzel Washington, Halle Berry & Beyond | From Olivia Colman, Meryl Streep To Bette Davis & Beyond
– In the 32nd Year Of His Career, Keanu Reeves' Face Continues To Reign After Launching Movies Earning Over $4.3 Billion In Total – "John Wick", "Toy Story 4", "Matrix", And Many More
Christian Bale, Christian Bale, Christian Bale, Christian Bale, Christian Bale, Christian Bale, Christian Bale, Christian Bale, Christian Bale, Christian Bale, Christian Bale, Christian Bale, Christian Bale, Christian Bale, Christian Bale, Christian Bale, Christian Bale, Christian Bale, Christian Bale, Christian Bale, Christian Bale, Christian Bale, Christian Bale, Christian Bale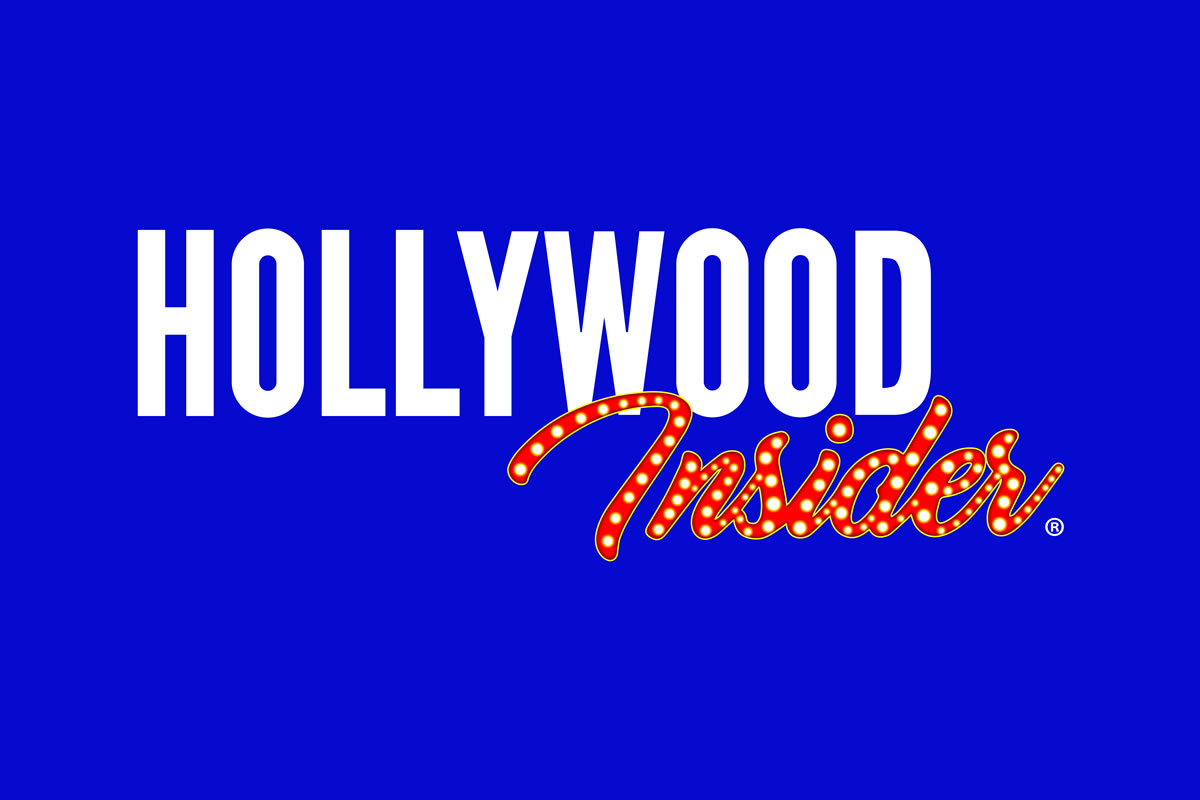 Here at Hollywood Insider we are against news published via aggregates and bots, and only humans are allowed to choose, write and decide which news fit our mission statement, are based on facts and should be published. Hence, only our "news articles" will have the author as Hollywood Insider Staff Writer.