Video Version of this Article
Video: Hollywood Insider YouTube Channel
Racism in TV: The death of George Floyd has sparked a global movement calling for racial justice within a society in which racism has been so deeply ingrained. As the protests continue globally, the entertainment industry has been left scrambling to remedy its actions of perpetuating both a lack of diversity and a racist culture, whether it is  on set, in the casting of a show, or in the yearly nominations of the best works and actors in film and television. In the past weeks  following George Floyd's death, statements and responses have poured  out from members of the industry in acknowledgement and condemnation of past actions as they publicize their intolerance for racism and the  measures being taken to support the fight  for equality. 
Several actors and actresses have spoken out to discuss the racism that they have experienced throughout their lives as well as the serious need for change concerning the lack of diversity that is characteristic of the entertainment industry. 
Gabrielle Union had previously spoken out about the racism that she experienced as a judge on America's Got Talent, in particular in terms of what was deemed acceptable in the performances that she watched as well as the criticisms she personally faced. She discussed several instances of racially offensive conduct, urging the production staff not to air various insensitive jokes and performances, to which they never agreed. She was additionally told that her frequent hair changes were "too black" over a half dozen times throughout her tenure on the show. While she is no longer a judge on AGT, the conversation she started has continued to spur dialogue about race and the problematic themes in Hollywood.  
Related article: MUST WATCH – Hollywood Insider's CEO Pritan Ambroase's Love Letter to Black Lives Matter – VIDEO
The Flash actress Candice Patton has also recently been vocal on Instagram about her time on the show and the racism that she has long been subjected to for playing the character Iris West, a traditionally white character in the comics. 
"Racism is not a robe and a hood anymore," she posted on an Instagram story. "It's quiet. A whisper often. It's hidden behind thousands of microaggressions that are hard for us to pinpoint. It's maddening. It is traumatic. I'm still dealing with the trauma. A lot of us are." 
Rachel Lindsay, Season 13's Bachelorette, has also expressed her outrage at the lack of diversity within the Bachelor franchise, citing the fact that she was the only person of color to hold the title position for 18 years, up until the recent casting of Matt James as this upcoming season's Bachelor. She recently threatened to cut ties with the franchise if they did not fix their problematic diversity issues, a sentiment that was echoed by fans and former members of the franchise. 
On the other side of the issue, TV show executives have not hesitated in firing cast members as the past racist actions of several actors and actresses have come to light. Hartley Sawyer, an actor from The Flash, had his position terminated due to past racist, homophobic, and misogynistic remarks made on Twitter that recently resurfaced, and Dance Moms coach Abby Lee Miller had her upcoming Lifetime show, "Abby's Virtual Dance-Off," cancelled amidst racism allegations by a former Dance Moms cast member. 
Related article: The Power of Positivity: Ikorodu Bois + Chris Hemsworth + Russo Brothers + Sam Hargrave
Subscribe to Hollywood Insider's YouTube Channel, by clicking here. 
View this post on Instagram
A Change in Cast to Fight Racism in TV
The entertainment industry has continued with its damage control. Television shows are now holding themselves accountable for their embarrassing lack of diversity in terms of hiring and the roles that people of color play on them. Actress and comedian Jenny Slate, who voiced the mixed-race character Missy on Netflix's Big Mouth, recently announced that she would be leaving her role on the show that she has held since its creation. 
"At the start of the show, I reasoned with myself that it was permissible for me to play 'Missy' because her mom is Jewish and white — as am I," Slate said in a post on Instagram. "But 'Missy' is also Black and Black characters on an animated show should be played by Black people. I acknowledge how my original reasoning was flawed, that it existed as an example of white privilege and unjust allowances made within a system of societal white supremacy, and that in me playing 'Missy,' I was engaging in an act of erasure of Black people. Ending my portrayal of 'Missy' is one step in a life-long process of uncovering the racism in my actions." 
The show's co-creators, Nick Kroll, Andrew Goldberg, Mark Levin, and Jennifer Flackett, posted a statement on Twitter that voiced their support of Slate's decision.
Related article: Will the Diversity in Victory of Last Year's Oscars 2019 – 91st Academy Award Winners Ever Be Repeated?
Limited Time Offer – FREE Subscription to Hollywood Insider, independent media network for substance and meaningful entertainment that is free of gossip and scandal, factual news on culture, click here
"After thoughtful discussion with us and our Black collaborators, Jenny Slate has decided, and we wholeheartedly agree, that Missy on Big Mouth should be voiced by a Black actor. We sincerely apologize for and regret our original decision to cast a white actor to voice a biracial character. We made a mistake, took our privilege for granted, and we're working hard to do better moving forward. We are proud of the representation that Missy has offered cerebral, sensitive women of color, and we plan to continue that representation and further grow Missy's character as we recast a new Black actor to play her. We thank Jenny for her decision and for creating with us an inspiring, compassionate, and very human character. We look forward to being able to explore Missy's story with even greater authenticity in the years to come." 
On the heels of Jenny Slate's announcement, actress Kristen Bell announced that she would be stepping down from her role on AppleTV's Central Park, where she voiced the biracial character Molly. A statement released on June 24 discussed the necessity of casting an actress that would accurately represent the diversity of the show's character. 
"Kristen Bell is an extraordinarily talented actress who joined the cast of Central Park from nearly the first day of the show's development – before there was even a character for her to play – and she has since delivered a funny, heartfelt, and beautiful performance."
Related article: Oscars Diversity Guarantee: What the Academy Awards' New Rules Mean?
Related article: 'High Fidelity': Zoe Kravitz Demands Hulu Make More Content with Leading Women of Color
"But after reflection, Kristen, along with the entire creative team, recognizes that the casting of the character of Molly is an opportunity to get representation right – to cast a Black or mixed race actress and give Molly a voice that resonates with all of the nuance and experiences of the character as we've drawn her. Kristen will continue to be a part of the heart of the show in a new role but we will find a new actress to lend her voice to Molly. We profoundly regret that we might have contributed to anyone's feeling of exclusion or erasure." 
"Black people and people of color have worked and will continue to work on Central Park but we can do better. We're committed to creating opportunities for people of color and Black people in all roles, on all our projects – behind the mic, in the writers room, in production, and in post-production. Animation will be stronger for having as many voices, experiences, and perspectives as we can possibly bring into the industry. Our shop and our show will be better for respecting the nuances and complexity around the issue of representation and trying to get it right."
Bell wrote on her Instagram that she is "happy to relinquish this role to someone who can give a much more accurate portrayal" and "will commit to learning, growing, and doing my part for equality and inclusion."
Related article: Ryan Reynolds' 'The Group Effort Initiative' Hires Black & Indigenous People of Color
Related article: Trans Representation in Film, TV & Streaming Must Increase Respectfully
This is a time to acknowledge our acts of complicity. Heres 1 of mine. Playing the Molly in Central Park shows a lack of awareness of my pervasive privilege. Casting a mixed race character w/a white actress undermines the specificity of the mixed race & Black American experience. pic.twitter.com/8AL8m4K7Uk

— Kristen Bell (@KristenBell) June 25, 2020
Removal of Content 
While actors and shows are working to remedy their prior misguided casting, TV show creators are now also recognizing and rectifying the insensitive content that exists in their shows. Popular comedies 30 Rock and Scrubs recently called for several episodes that featured characters in blackface to be removed from syndication and streaming services. 30 Rock's creator Tina Fey, who played the character Liz Lemon on the series, requested the removal along with the show's executive producer Robert Carlock, and apologized for the content of the episodes.  
"As we strive to do the work and do better in regards to race in America, we believe that these episodes featuring actors in race-changing makeup are best taken out of circulation," she said in a letter to the streaming services released on June 22. "I understand now that 'intent' is not a free pass for white people to use these images. I apologize for the pain they have caused. Going forward, no comedy-loving kid needs to stumble on these tropes and be stung by their ugliness. I thank NBC Universal for honoring this request." 
Related article: 'Green Book': Can White Filmmakers Make Films on Black Stories Truthfully?
Related article: Lonnie Chavis: 12-Year-Old Star From 'This Is Us' on Being Black & Racism
The four episodes will no longer be available on Amazon Prime and Hulu and will not be shown as television reruns. Scrubs followed the show's lead, announcing that three episodes of the medical comedy would be removed from Hulu as a result of their racially insensitive content. Netflix also pulled an episode of the show Community and a scene was edited out from an episode of The Office, for characters featured in blackface as well. 
The protests have led to much consideration and reflection from actors, creators, and studios in regards to past actions that are now coming to light in this eye-opening period that has put on display the country's institutionalized racism and the way that it has pervaded nearly every industry. While the awareness that has come about regarding the racial insensitivity that has existed in recent television is certainly a positive step, it is imperative to consider the fact that these erroneous actions were done within the past 20 years during a time in which we have claimed to be repairing the racial discrimination that has plagued our country for decades. It is certainly distressing to note the magnitude of racism within entertainment industry workplace cultures, as well as the racially insensitive content pervasive in shows and films that has surfaced during the surge of the Black Lives Matter movement. While small victories have been achieved over time in terms of bringing about change, it is still crucial that the industry continues to hold itself accountable for its acts of complicity in racism and its past blindness to diversity.  
Click here to read Hollywood Insider's CEO Pritan Ambroase's love letter to Black Lives Matter, in which he tackles more than just police reform, press freedom and more – click here.
An excerpt from the love letter: Hollywood Insider's CEO/editor-in-chief Pritan Ambroase affirms, "Hollywood Insider fully supports the much-needed Black Lives Matter movement. We are actively, physically and digitally a part of this global movement. We will continue reporting on this major issue of police brutality and legal murders of Black people to hold the system accountable. We will continue reporting on this major issue with kindness and respect to all Black people, as each and every one of them are seen and heard. Just a reminder, that the Black Lives Matter movement is about more than just police brutality and extends into banking, housing, education, medical, infrastructure, etc. We have the space and time for all your stories. We believe in peaceful/non-violent protests and I would like to request the rest of media to focus on 95% of the protests that are peaceful and working effectively with positive changes happening daily. Media has a responsibility to better the world and Hollywood Insider will continue to do so."
More Interesting Stories From Hollywood Insider
– Do you know the hidden messages in 'Call Me By Your Name'? Find out behind the scenes facts in the full commentary and In-depth analysis of the cinematic masterpiece
– A Tribute To The Academy Awards: All Best Actor/Actress Speeches From The Beginning Of Oscars 1929-2019 | From Rami Malek, Leonardo DiCaprio To Marlon Brando & Beyond | From Olivia Colman, Meryl Streep To Bette Davis & Beyond
– Why Queen Elizabeth II Is One Of The Greatest Monarchs | Her Majesty Queen Elizabeth II of United Queendom of Great Britain & Northern Ireland
– Compilation: All James Bond 007 Opening Sequences From 1962 Sean Connery to Daniel Craig
– In the 32nd Year Of His Career, Keanu Reeves' Face Continues To Reign After Launching Movies Earning Over $4.3 Billion In Total – "John Wick", "Toy Story 4", "Matrix", And Many More
– Want GUARANTEED SUCCESS? Remove these ten words from your vocabulary| Transform your life INSTANTLY
Racism in TV, Racism in TV, Racism in TV, Racism in TV, Racism in TV, Racism in TV, Racism in TV, Racism in TV, Racism in TV, Racism in TV, Racism in TV, Racism in TV, Racism in TV, Racism in TV, Racism in TV, Racism in TV, Racism in TV, Racism in TV, Racism in TV, Racism in TV, Racism in TV, Racism in TV, Racism in TV, Racism in TV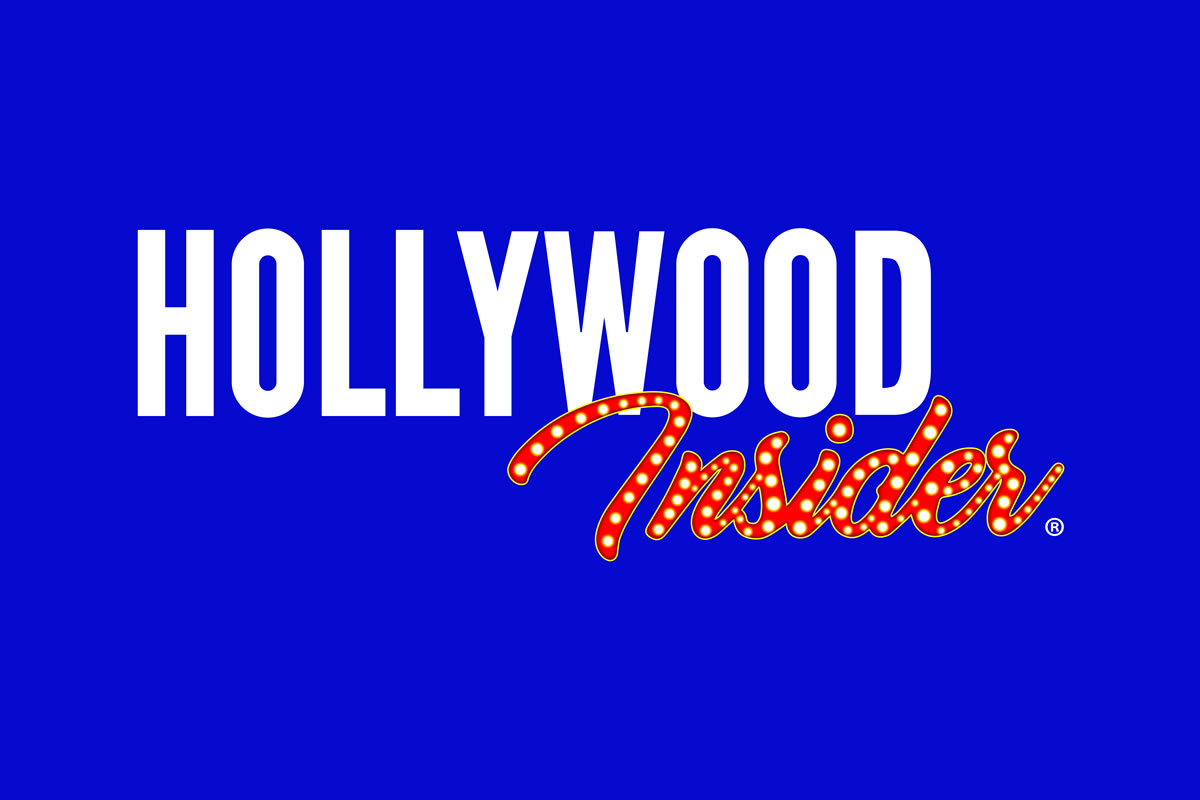 Hollywood Insider  is a media network thatfocuses on substance and meaningful entertainment/culture, so as to utilize media as a tool to unite and better our world, by combining entertainment, education and philanthropy, while being against gossip and scandal.