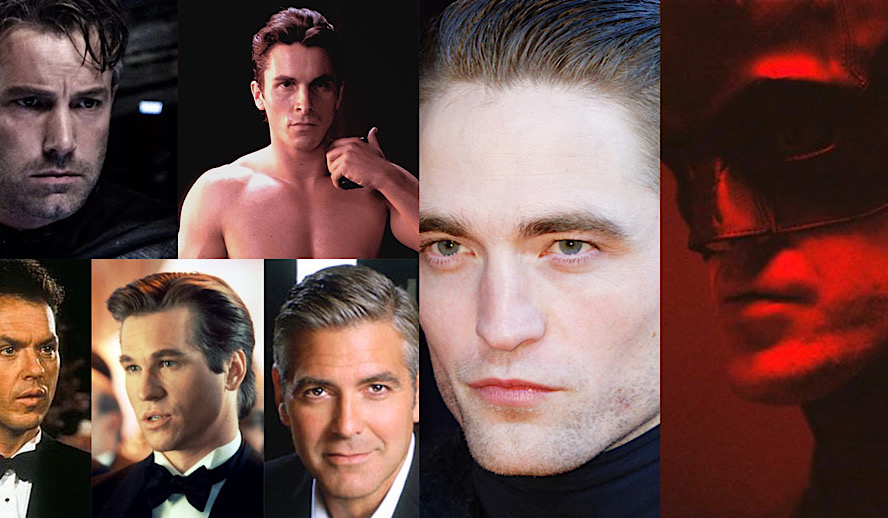 Photo: 'The Batman'/Warner Bros.
As one of the world's most popular superheroes, Batman has been through a long history of big-screen appearances. The DC comic book character has been played by numerous actors, including Adam West, Michael Keaton, Christian Bale, George Clooney and Ben Affleck, across more than a dozen films. The character's latest big-screen appearance was in Todd Phillips' Joker, where child actor Dante Pereira-Olson portrays a young Bruce Wayne years before he becomes the Dark Knight. 
Subscribe to Hollywood Insider's YouTube Channel, by clicking here. 
After a series of films in which Ben Affleck portrayed the character, including Batman v Superman: Dawn of Justice, Suicide Squad and Justice League, the time has come for someone new to step into Batman's boots. The upcoming superhero film The Batman will still take place within the DC Extended Universe, connecting with films such as Justice League, but the titular character will now be played by Robert Pattinson. 
Related article: Please Sign Petition: Has Mount Everest Been Stolen? Google/Apple Must Rectify Error That Has Placed Nepal's National Landmark and Wrongfully Placed it inside China
While Pattinson's career began with the big-budget fantasy romance series Twilight, he has also made a name for himself by pursuing more independent films. The 2008 comedy/drama How To Be, directed by Oliver Irving, earned Pattison critical praise for the lead role of Art. 2017 crime thriller Good Time, directed by Josh and Benny Safdie, earned him further praise, as did Robert Eggers' 2019 psychological horror film The Lighthouse. Until signing on to The Batman, Pattinson made a point of refusing to appear in franchise films after Twilight because he believes that they can cause actors to lose their sense of identity. 
With Robert Pattison taking over for Ben Affleck as Bruce Wayne/Batman, it is only fitting that a new director also step up to bring this new version of the character to the screen. Director Matt Reeves is a Hollywood veteran, but he has yet to direct a comic-book film. His standout films include the 2008 monster flick Cloverfield, as well as two films in the Planet of the Apes series: 2014's Dawn of the Planet of the Apes and 2017's War for the Planet of the Apes. This filmography showcases Reeves' ability to create large-scale and action-packed films which also tell an intimate and emotional story. This pedigree seems like a perfect fit for the emotionally turbulent heroics of the Batman character. 
Related article: Did you see the hidden messages in 'Call Me By Your Name'? Find out behind the scenes facts in the full commentary and In-depth analysis of the cinematic masterpiece
While tackling a character and mythology with such a long history, Reeves and Pattinson seem committed to delivering an authentic, but also original, story. Screenwriter Mattson Tomlin claims that the film's script is heavily influenced not only by decades of comic book history, but also Batman: The Animated Series. The Grammy-award winning series aired throughout the early 90s and is responsible for creating a number of characters and storylines which have persisted in Batman lore into the modern-day. 
Limited Time Offer – FREE Subscription to Hollywood Insider, for substance and meaningful entertainment that is free of gossip and scandal, click here
In an interview with
The Daily Beast
,
Reeves went into detail about his interpretation of Gotham City. Reeves explains that his version of the Batman mythos will be totally different from what previous directors, such as
Tim Burton
or
Christopher Nolan
, did with the material. He also says that the Batman franchise, "
provided a unique opportunity to explore personal human stories through the prism of fantastical fiction." 
Reeves also spoke about how the coronavirus pandemic has affected the film. Shooting has been placed on hiatus until the pandemic has ended, leaving only about one-quarter of the film shot. This pause in production has actually been helpful, as it gives Reeves a chance to reflect and dwell on his vision. However, Reeves also talks about a tragedy brought on by the virus, as a member of production died from COVID-19 complications. Andrew Jack, a dialect coach who has previously worked on and appeared in several Star Wars films, died from COVID-19 complications shortly after The Batman went on hiatus. 
Related article: 'God's Own Country' is a Must-Watch for Fans of 'Call Me By Your Name'
On the other side of the camera, Robert Pattinson will be filling the shoes of legendary Batman actors such as Michael Keaton and Christian Bale. While this may be a daunting task for some, Pattinson enjoys the challenge. In an interview with GQ, Pattinson discussed the Batman legacy and how his version of the character will differ from past films'. Pattinson explained, "it's fun when more and more ground has been covered. Like, where is the gap? You've seen this sort of lighter version, you've seen a kind of jaded version, a kind of more animalistic version. And the puzzle of it becomes quite satisfying, to think: Where's my opening?" With a recent string of mind-blowing roles, it seems likely that Pattinson will find a space to fit his own interpretation of the Dark Knight. 
Related article: 'The Batman': With Robert Pattinson in Titular Role, is it DC's Final Shot At Being Marvel's Equal or Better?
Related Article: Want GUARANTEED SUCCESS? Remove these ten words | Transform your life INSTANTLY
Alongside Pattinson, The Batman is also set to feature a star-studded supporting cast, made up of Batman's iconic rogues gallery. Andy Serkis, who worked extensively with Matt Reeves on his Planet of the Apes films, will be playing Bruce Wayne's loyal butler Alfred Pennyworth. Serkis recently told LADBible that the film will be "darker" and "broodier" than previous incarnations and that the emotional connection between Bruce Wayne and Alfred will be at the center of the film.
Exclusive: Lion King is now a talk show host? The Launch of NEWEST ANIMATED TALK SHOW – 'The Anytime Show' with host Mister H. I. | Much needed humor and perspective 
Actress Zoë Kravitz is set to co-star as Selina Kyle/Catwoman, a burglar and love interest to Batman for many years in the comics. The character was previously portrayed by Michelle Pfeiffer in 1992's Batman Returns, and Kravitz will now be filling her shoes. 
Jeffrey Wright will appear as Commissioner James Gordon, Batman's closest ally and confidant within the Gotham City Police Department. The role has previously been filled by actors such as Gary Oldman and J.K. Simmons, making Wright the first African American actor to portray Gordon. 
Related articles:  A Tribute To The Academy Awards: All Best Actor/Actress Speeches From The Beginning Of Oscars 1929-2019 | From Rami Malek, Leonardo DiCaprio To Marlon Brando & Beyond | From Olivia Colman, Meryl Streep To Bette Davis & Beyond
Two long-time members of Batman's rogues gallery, Edward Nashton/The Riddler and Oswald Cobblepot/The Penguin, will appear in the film played by
Paul Dano
and
Colin Farrell
. Their role in the film, or the presence of additional villains, has not yet been detailed. 
Many versions of Batman have appeared on the big screen. While some adaptations have been more well-received than others, each has been unique in its own way. With plenty of talent on both sides of the camera, it seems very likely that Matt Reeves' The Batman will be a success when it hits theatres on October 21, 2021. 
More Interesting Stories From Hollywood Insider
– Do you know the hidden messages in 'Call Me By Your Name'? Find out behind the scenes facts in the full commentary and In-depth analysis of the cinematic masterpiece
– A Tribute To The Academy Awards: All Best Actor/Actress Speeches From The Beginning Of Oscars 1929-2019 | From Rami Malek, Leonardo DiCaprio To Marlon Brando & Beyond | From Olivia Colman, Meryl Streep To Bette Davis & Beyond
– Why Queen Elizabeth II Is One Of The Greatest Monarchs | Her Majesty Queen Elizabeth II of United Queendom of Great Britain & Northern Ireland
– Compilation: All James Bond 007 Opening Sequences From 1962 Sean Connery to Daniel Craig
– In the 32nd Year Of His Career, Keanu Reeves' Face Continues To Reign After Launching Movies Earning Over $4.3 Billion In Total – "John Wick", "Toy Story 4", "Matrix", And Many More
– Want GUARANTEED SUCCESS? Remove these ten words from your vocabulary| Transform your life INSTANTLY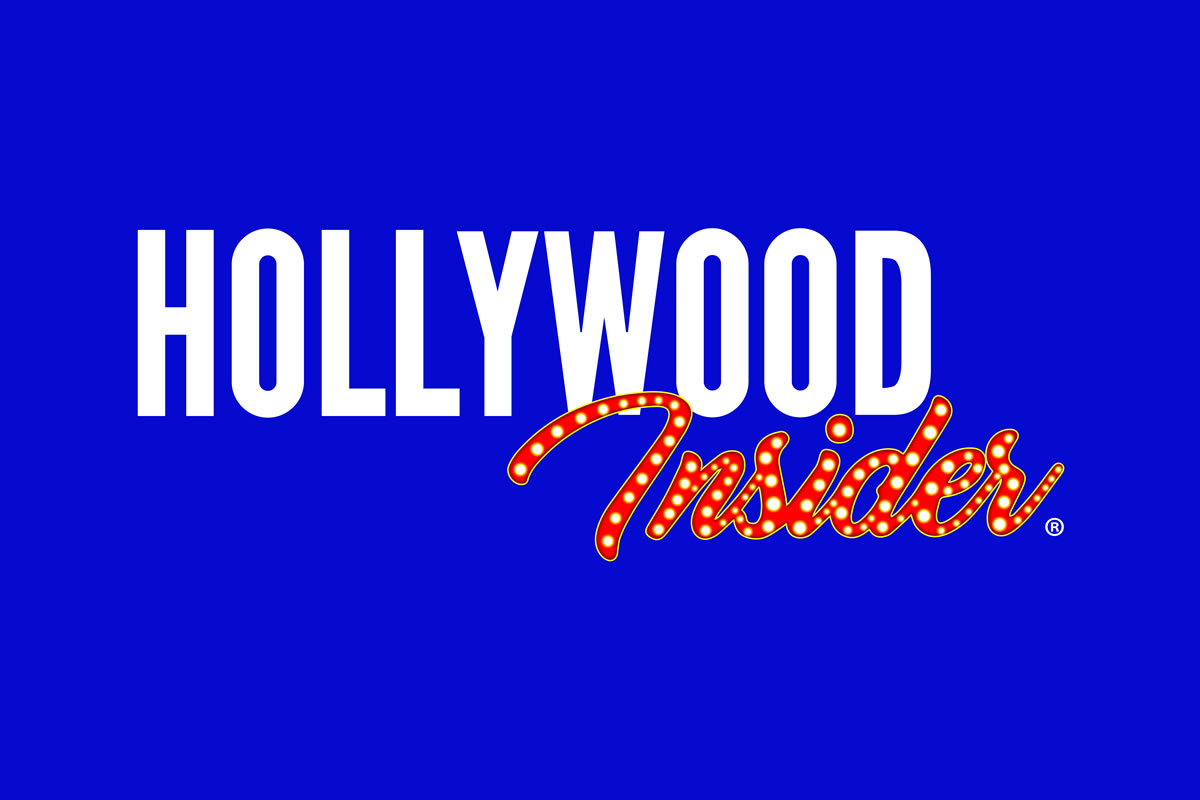 Hollywood Insider  is a media network thatfocuses on substance and meaningful entertainment/culture, so as to utilize media as a tool to unite and better our world, by combining entertainment, education and philanthropy, while being against gossip and scandal.