Video Version of this Article

Video: Director-Actor Partnerships/Hollywood Insider YouTube Channel
As much as directors may want to change things up in the casting department with each new film, there is seemingly always one or a handful of actors that the director discovers meshes especially well with their cinematic styles and visions. 
That willingness to use the same gifted actors time and time again has produced some of the greatest duos (or trio in one specific case) in modern cinema. As great as diverse role casting is, we just can't help getting more excited when a bonafide film couple returns to the big screen together for yet another smash success. 
There are a handful of duos that come to mind, but, to me at least, six truly stand head and shoulders above the rest. So here goes: my seven favorite dynamic duos in cinema history. 
(Side note: actors who frequently collaborate with filmmakers in only supporting roles won't be included, so even though Christopher Nolan and Michael Caine made what is about to be seven films together, the duo isn't quite on the same level as the following.)
Related article: MUST WATCH – Hollywood Insider's CEO Pritan Ambroase's Love Letter to Black Lives Matter – VIDEO
Quentin Tarantino and Samuel L. Jackson
Quentin undeniably loves his entire family of actors, but perhaps none more so than Jackson. While Jackson hasn't had as many lead roles under Tarantino as the other duos below, the number of memorable roles Jackson has delivered in his career with Quentin is nothing short of remarkable. 
His biggest role came in his first film with the director: Pulp Fiction. The role garnered Jackson's lone Oscar nomination of his career, including one of cinema's greatest ever monologues in which Jackson paraphrases and then recites Ezekiel 25:17. The film as a whole is still considered to be Tarantino's masterpiece, yet it also birthed the relationship of the director and actor, leading to Jackson appearing in a whopping six Tarantino productions, including size-able roles in Django Unchained, The Hateful Eight, and Jackie Brown (and sort of a seventh in True Romance, a film written by Tarantino but not directed). 
Tarantino has said to be gearing up for one last  film before calling it quits (is he really though?). If that's the case, we would absolutely put  money on Jackson appearing in it. For old time's sake. 
Related article: FACT-CHECKED Series: 32 Facts on Hollywood Legend Quentin Tarantino
Related article: WATCH: Once Upon A Time In Hollywood's Premiere & "Reaction From Stars" Leonardo DiCaprio, Brad Pitt, Quentin Tarantino, Margot Robbie, Etc. On The Making Of The Masterpiece
The Coen Brothers and Frances McDormand
When you're married to a great director and you've got talent, chances are you'll end up in a film of his. 
That's exactly what happened for Joel Coen and Frances McDormand. The star duo actually got hitched right after wrapping up their first movie  together, Blood Simple, which also happened to be both the Coens' and McDormand's debuts in film. A marriage in both work and life, the relationship between Frances, her husband and her brother-in-law have been extremely fruitful, to say the least. In fact, of the tandems listed here (and many not listed), McDormand is one of two to actually get Oscar gold from work with her tandem partner. In this instance it was for the Coen Brothers' Fargo, a quirky yet more dramatic film on the Coen's resumes. Set in Minnesota, McDormand took on the role of the fun yet no-nonsense police chief who investigates multiple homicides in the frozen cold of the midwest winter – while pregnant. 
The total number of films by the trio, cameos included, equates to eight roles (soon to be nine). Her notable performances with the brothers include Raising Arizona, The Man Who Wasn't There, Burn After Reading, and Hail, Caesar! McDormand is set to star as the titular Lady Macbeth in Joel Coen's first work without his brother, Ethan. With no sign of a breakdown in the couple's relationship, this will likely  be a fruitful duo for years to come.
Related article: The Power of Positivity: Ikorodu Bois + Chris Hemsworth + Russo Brothers + Sam Hargrave
Limited Time Offer – FREE Subscription to Hollywood Insider, independent media network for substance and meaningful entertainment that is free of gossip and scandal, factual news on culture, click here
Tim Burton and Johnny Depp
At this point, Johnny Depp will put on whatever wacky outfit Tim Burton tells him too. 
Their films may (mostly) be cut from the same cloth, but that cloth is so strange and bizarre that audiences still get excited when the two get together for another film. 
Like many duos, their first work together is arguably their best. Edward Scissorhands was a lighthearted tale that charmed audiences through its personal story and fantastical-goth elements that continue to grow  with each Burton-Depp film. Their second film, Ed Wood, is arguably the only project that comes close to Scissorhands when considering the duo's finest collaboration. Depp's knack of portraying real-life people was showcased throughout the film . It is easy to  forget that through all the makeup and weird costumes, Depp truly has the acting chops to match even the best of Hollywood This is perfectly exemplified in Ed Wood as Depp skillfully balances  vulnerability and eccentricity as the cult filmmaker Wood. 
With eight films between 1990 and 2012, Sweeney Todd and Corpse Bride stick out in particular, as well as my personal favorite, Charlie and the Chocolate Factory. Though recent films have garnered middling results, there is always excitement for the duo's next work. It's been a while since they've gotten together, but I'm hoping the time off can bring a refreshing reunion at some point down the road. 
Related article: Johnny Depp's 'Edward Scissorhands': A Study in Stigmatization of Mental Illnesses
Related article: A Tribute to Tom Hardy: Tracking the Master Actor's Epic Career & Transformations
Alfred Hitchcock and James Stewart
Four movies. That's how many collaborations Hitchcock and Stewart produced. But damn if they aren't some of the greatest. Rear Window and Vertigo are two of the greatest films ever made, with the latter  recently beating Citizen Kane as the GOAT (Greatest of All Time) of films by the British Film Institute.
Throw in two classics like Rope and The Man Who Knew Too Much, and you've got a quadrilogy/tetralogy of work that immediately propels  the duo into the discussion of most impactful director-actor combo ever, although the acclaim and legacy shouldn't come as much of a surprise when both men are among the greatest ever in their respective jobs in the industry. 
Related article: FACT-CHECKED Series: Rock Hudson & 32 Facts on Gay Hollywood Leading Man
Wes Anderson and Bill Murray
Is it really even a Wes film without Bill Murray?
Wes Anderson is one of the most stylised, idiosyncratic, and unique directors of modern cinema. With such an endearing and personal style, it makes perfect sense that he would want the genius of Bill Murray to complement his cinematic explorations – and complement them he certainly has. 
The pair have worked together on a mighty 8 movies, and with the upcoming release of Anderson's newest film The French Dispatch, it will soon be, somewhat unsurprisingly, 9. Murray's stand out performances include the lead role in The Life Aquatic with Steve Zissou, as well as stellar performances in The Grand Budapest Hotel, The Royal Tenenbaums, and in his first influential feature with the brilliant Wes Anderson, Rushmore. 
With Anderson's creativity as well as output showing no signs of slowing, it is a tremendously exciting prospect to imagine when and how the pair will collaborate next.
Related article: FACT-CHECKED Series: Leonardo DiCaprio and 32 Facts on the Legendary Star
Related article: A Tribute To The Academy Awards: All Best Actor/Actress Speeches From The Beginning Of Oscars 1929-2019 | From Rami Malek, Leonardo DiCaprio To Marlon Brando & Beyond | From Olivia Colman, Meryl Streep To Bette Davis & Beyond
Martin Scorsese and Robert De Niro
Some of the combos here are prolific, some are small with high quality, and some have garnered awards. 
The relationship between Scorsese and De Niro has encompassed all of the above aspects. A whopping ten films together with another in pre-production? Check. Critical darlings that rank among the best ever? Taxi Driver, Raging Bull, and Goodfellas fit those requirements. Awards? Basically all of them, including Best Actor for De Niro in Raging Bull and their most recent film, The Irishman, getting 10 nominations (even if it didn't win any, it's still phenomenally impressive). 
Scorsese and De Niro should be considered the best cinematic tandem in history if based on objective measures of success. While they aren't my personal number one, it is unlikely that their track record will be touched any time soon. 
Related article: Martin Scorsese: FACT-CHECKED SERIES – 32 Facts on the Legendary Hollywood Cinema Director | Oscars
Related article: FACT-CHECKED Series: Leonardo DiCaprio and 32 Facts on the Legendary Star
One of the Most Powerful Director-Actor Partnerships: Martin Scorsese and Leonardo DiCaprio
Admittedly, I'm biased with this duo as DiCaprio is my favorite actor, but that doesn't change the fact that of the duo's six movies together, all are classics in their own unique way. Combining high-class direction from Scorsese and A+ performances from the gifted DiCaprio is clearly just a winning combo.
Gangs of New York was the first collaboration between the pair and is  viewed by some  as the weakest of the duo's films. Regardless, the perfect fit of DiCaprio's acting style within Scorsese's meticulous world-building was clearly  a match made in heaven. 
Since Gangs, it's been nothing but high flying for the two icons. The Aviator, The Departed, Shutter Island, and The Wolf of Wall Street are all critical darlings (though Shutter Island had to age well over the past ten years to be seen in the same tier). There's an impressive mix of genres and versatility and, unlike other duos who make eerily similar films (which makes sense), these two have shown they can adapt together. 
Related article: 'Killers of the Flower Moon': Scorsese, DiCaprio, De Niro Dropped By Paramount?
Subscribe to Hollywood Insider's YouTube Channel, by clicking here. 
Having not worked together since Wolf, Scorsese and DiCaprio are making up for lost time with two films soon to be in production: Killers of the Flower Moon, co-starring De Niro and following two agents in the 50s looking into the Osage Native-American murders, and Roosevelt, a biopic of the beloved Teddy Roosevelt with DiCaprio in the title role (which will surely put him in contention for a second Oscar). 
Let's just say it's shaping up to be a dominant decade for this already awesome director-actor partnerships, and for many of the other partnerships as well.
Click here to read Hollywood Insider's CEO Pritan Ambroase's love letter to Black Lives Matter, in which he tackles more than just police reform, press freedom and more – click here.
An excerpt from the love letter: Hollywood Insider's CEO/editor-in-chief Pritan Ambroase affirms, "Hollywood Insider fully supports the much-needed Black Lives Matter movement. We are actively, physically and digitally a part of this global movement. We will continue reporting on this major issue of police brutality and legal murders of Black people to hold the system accountable. We will continue reporting on this major issue with kindness and respect to all Black people, as each and every one of them are seen and heard. Just a reminder, that the Black Lives Matter movement is about more than just police brutality and extends into banking, housing, education, medical, infrastructure, etc. We have the space and time for all your stories. We believe in peaceful/non-violent protests and I would like to request the rest of media to focus on 95% of the protests that are peaceful and working effectively with positive changes happening daily. Media has a responsibility to better the world and Hollywood Insider will continue to do so."
Vote with a conscience – Register to Vote – Your vote saves lives and ends systemic racism
Ways to support Black Lives Matter Movement to end systemic racism
– Do you know the hidden messages in 'Call Me By Your Name'? Find out behind the scenes facts in the full commentary and In-depth analysis of the cinematic masterpiece
– A Tribute To The Academy Awards: All Best Actor/Actress Speeches From The Beginning Of Oscars 1929-2019 | From Rami Malek, Leonardo DiCaprio To Denzel Washington, Halle Berry & Beyond | From Olivia Colman, Meryl Streep To Bette Davis & Beyond
– In the 32nd Year Of His Career, Keanu Reeves' Face Continues To Reign After Launching Movies Earning Over $4.3 Billion In Total – "John Wick", "Toy Story 4", "Matrix", And Many More
Director-Actor Partnerships, Director-Actor Partnerships, Director-Actor Partnerships, Director-Actor Partnerships, Director-Actor Partnerships, Director-Actor Partnerships, Director-Actor Partnerships, Director-Actor Partnerships, Director-Actor Partnerships, Director-Actor Partnerships, Director-Actor Partnerships, Director-Actor Partnerships, Director-Actor Partnerships, Director-Actor Partnerships, Director-Actor Partnerships, Director-Actor Partnerships, Director-Actor Partnerships, Director-Actor Partnerships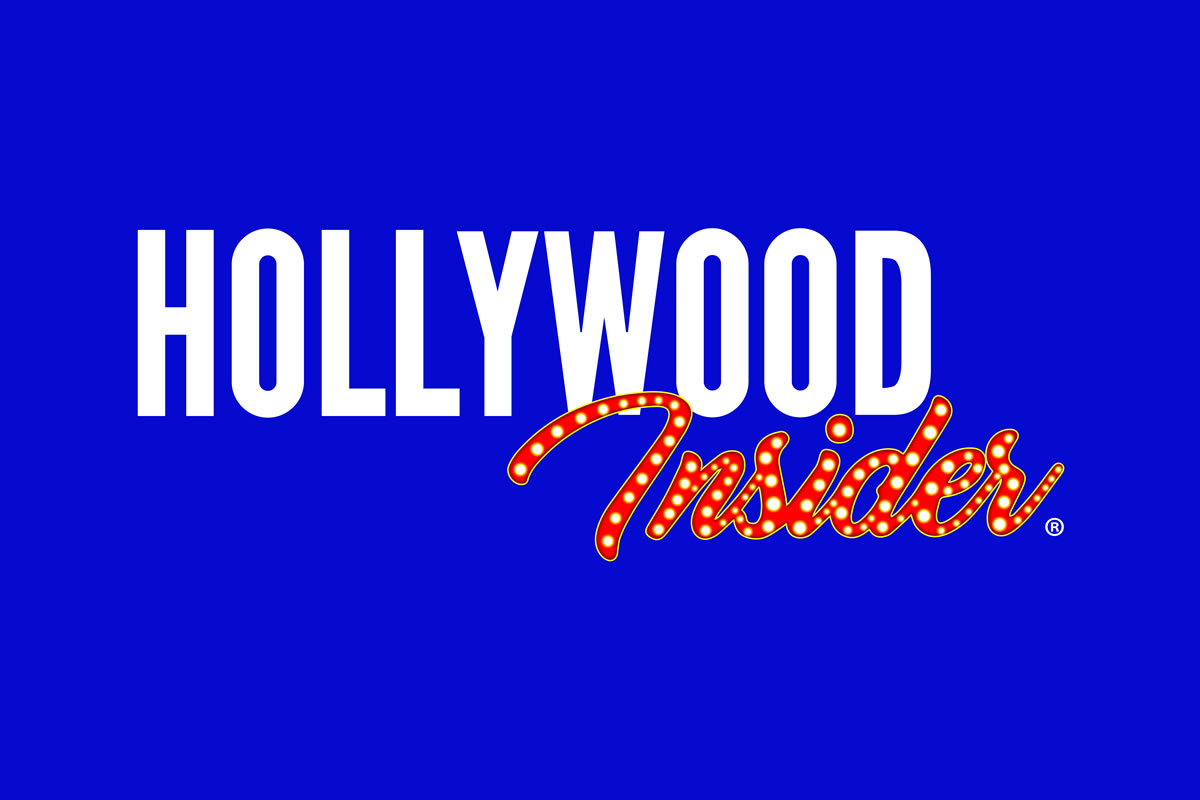 Hollywood Insider  is a media network thatfocuses on substance and meaningful entertainment/culture, so as to utilize media as a tool to unite and better our world, by combining entertainment, education and philanthropy, while being against gossip and scandal.