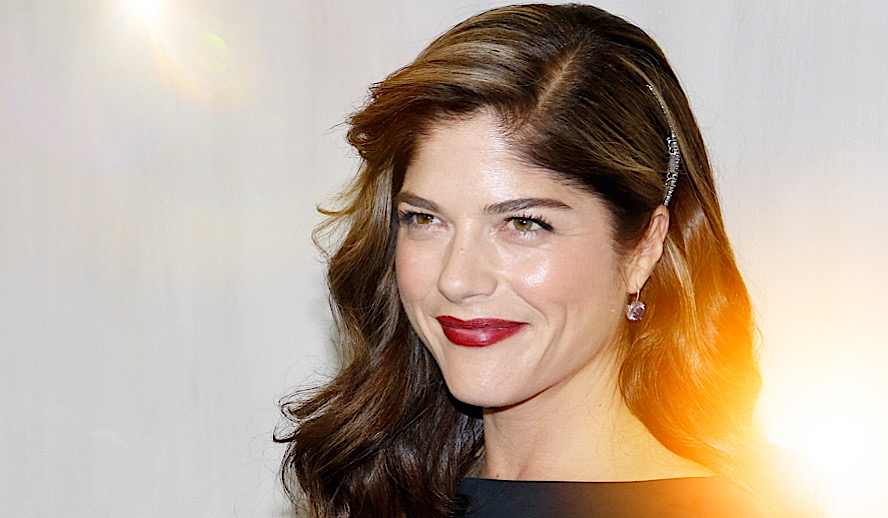 Video Version of this Article
Photo/Video: Selma Blair at the Hammer Museum Gala/Tinseltown/Hollywood Insider YouTube Channel
Selma Blair's Past, Present, And Future Work
On June 23, 1972, in Southfield, Michigan, a baby girl named Selma would enter our world and go on to create a legacy of impact, truth, and inspirational love. Young Selma would then go on to graduate high school in Michigan and venture out to the Big Apple as an aspiring photographer that is, before finding her true calling while taking acting classes at The Stella Adler Conservatory and Stonestreet Studios). From then on, Selma would blossom into a valiant woman and an inspirational human. 
Selma received her first role at the age of 23 for a single appearance as Penelope Ghiruto in 1995's 'The Adventures of Pete & Pete,' a comedy TV series about two red-headed brothers. At the age of 24, she would get her first feature role as Pretzel Cart Lesbian in 1996's 'The Brocolli Theory,' a film that claims itself to be an unromantic comedy while still being critically claimed as a romantic comedy. 
Related article: Icon Selma Blair Is Rejecting Pity Instead Wants Recognition For Disabled People
Related article: Sarah Michelle Gellar: A Living Icon, Champion of Empowered Femininity
Selma's big break that earned her a place on the red carpet and into a household name would be from Roger Kumble's 1999 film 'Cruel Intentions' alongside Sarah Michelle Gellar ('Buffy the Vampire Slayer'), Ryan Phillippe ('Crash'), Reese Witherspoon ('Legally Blonde') and more. Selma portrayed Cecile Caldwell, a quirky, innocent, and wildly sexually inexperienced rich girl who is manipulated to no end. This supporting role showed the film industry and media that Selma was someone to keep an eye out for what they might do next. Selma's innocent first kiss with co-star Sarah Michelle Geller as she demonstrates the french action is without a doubt one of the most classic pieces of 90s cinema history. 
Five years later, she would land one of the biggest roles of her career in Guillermo del Toro's fantasy and horror 'Hellboy' series. She portrayed Liz Sherman, a character who originated from the Hellboy comic series who is a pyrokinetic human woman which means fire and lots of it. She would revisit this role in the second installment, 'Hellboy II: The Golden Army' as well as appearing as a voice actress for the 'Hellboy: The Science of Evil' video game in 2008. Around this time is when Selma would begin to have symptoms that would obstruct her body from normal functions that would last fifteen years before she would receive an official diagnosis. At no point would this appear in the media but instead stayed within the confines of her personal circle. 
Selma worked well alongside others with her quirky and realistic personality as she would appear in films such as the 2001 pop-culture hit 'Legally Blonde,' alongside Reese Witherspoon, or the 2002 rom-com classic  'The Sweetest Thing,' alongside Cameron Diaz ('Charlie's Angels'), and Christina Applegate ('Don't Tell Mom the Babysitter's Dead'). 
Along with supporting roles in feature films, Selma had her fair share of TV roles such as pop-culture classic 'Friends,' 'Anger Management,' 'Portlandia,' 2018's 'Heathers,' and 'American Crime Story' where she portrayed media personality and mom superstar Kris Jenner.  
Related article: MUST WATCH – Hollywood Insider's CEO Pritan Ambroase's Love Letter to Black Lives Matter – VIDEO
Subscribe to Hollywood Insider's YouTube Channel, by clicking here. 
Most recently, Selma can be seen in Ally Damian Walker's 'Far More' alongside Bailey Chase ('24: Legacy'), Adrian Grenier ('The Devil Wears Prada'), Daniel Hugh Kelly ('Star Trek: Insurrection'), and more. A film that showcases a fashion designer who returns home for a reunion before learning how to rebuild for a better future. 
Now, you might just wonder; how is Selma continuing to make films still to this day when she has a physically obstructing diagnosis? How could someone act if they cannot speak without a pause for words? How could someone act if they cannot walk without a cane? These questions might all be on your mind and while they are all understandable; I urge you to consider why can't someone do those things if they are disabled? 
Blair's Life After Diagnosis with Multiple Sclerosis and Spasmodic Dysphonia
Selma experienced vision problems, falling, dropping items, and, as said in her Instagram post, issues while doing what she adores the most, horse riding, for about fifteen years before her official diagnosis. It was not until August of 2018 when Selma would be officially diagnosed with Multiple Sclerosis. In the most straightforward terms, MS (short for Multiple Sclerosis) is an illness that results in nerve damage that disrupts the communication from the brain to the body. For someone to live a life unaware of exactly why they can no longer hold the reins of their horse or why their hands dropped the glass that shattered into oblivion; would be without a single doubt the most terrifying feeling.
Selma has expressed that it was not the diagnosis that scared her but rather those years where she suffered the unawareness that came from never knowing why her body was doing the things it did without her consent. Soon after, she was then diagnosed with Spasmodic Dysphonia, which affects her speech and voice. This has not affected her persistence and expression of her truth in what she says but only affects the volume or pause in a sentence in which it might be said. She expresses her persistence to overcome this diagnosis and longtime illness for her family and for her son, Arthur. 
Related article: The Power of Positivity: Ikorodu Bois + Chris Hemsworth + Russo Brothers + Sam Hargrave
Limited Time Offer – FREE Subscription to Hollywood Insider
Click here to read more on Hollywood Insider's vision, values and mission statement here – Media has the responsibility to better our world – Hollywood Insider fully focuses on substance and meaningful entertainment, against gossip and scandal, by combining entertainment, education, and philanthropy. 
It has been apparent since Selma's show-stopping entrance and world's visual introduction to her diagnosis at the 2019 Vanity Fair Oscars Party where she sported a cane that Selma would not let a diagnosis impact her heart nor influence. As said and posted by Selma regarding the night of the 2019 Vanity Oscars Party on her Instagram @selmablair, "There are moments that define us. This is one of those indelibly watermarked in my heart. — So, this was a streak of light. To say I am here. I am still in an exacerbation, so there was some nervousness. I don't do anything the way I was once able. I will though. I can regain much. Mommas gotta work. — To be a part of something so special when my body won't move clearly yet. And then I felt the love from the photographers who have watched me good around on red carpets since I was in my twenties. I felt the warmth of the bulbs. The strength of my gown. His attentive touch. And still, I hoped my brain could send signals for the remainder of my time there. And I sobbed. And I appreciated every single second." – Posted on February 25, 2019
She has made it very clear that this diagnosis and impact on her body does not change her soul, nor does she request nor want any sympathy votes. Selma expresses that the condition is not comfortable by any means as she describes her lack of mobility and struggles as a mother to a son as she has MS.
As said by Selma as she shares her personal life circumstances on her Instagram @selmablair,
"I couldn't feel my bum or left leg on my horse. The proprioception issues, inability to sit still, spasms, twitches. Jerks. Dystonia increased. I just laughed and thought getting older is impossible! But it was ms and it got too big and I had to take a break until now. I am at the beginning. Still. And I cannot stop smiling. I cannot." – Posted on January 22, 2021
Related article: Hollywood Insider's CEO Pritan Ambroase: "The Importance of Venice Film Festival as the Protector of Cinema"
Related article: The Masters of Cinema Archives: Hollywood Insider Pays Tribute to 'La Vie En Rose', Exclusive Interview with Director Olivier Dahan
It is remarkable to know that all while we were watching Selma's acting through comedy or quirky personas, she was a prisoner in her own body. Now, to answer your question about how Selma is continuing to act even with her diagnosis; well…she acted even when she didn't have that diagnosis. Selma has expressed that she has good days and she has bad days. The disability does not prohibit her from continuing her life but is a battle to learn to adjust with and continue life hoping to relieve the symptoms. 
Showing Strength on Social Media
Personally, I am in awe of Selma's social media presence as she posts about the little moments of glory or unfortunate events. Her raw truth comes out through her unedited pictures showcasing the hard work of surviving for herself and for her loved ones. And even more so through her written words as she expresses her life journey through descriptions of her struggles and her persistence and dedication to remain kind, lively, and inspirational.
As said by Selma as she shares of her continuous struggles and successes on her Instagram @selmablair, "Getting back on my horse <3 It is what I miss the most about my current abilities or disabilities. But today, we managed to get it together to have a few minutes and I could not stop smiling. I can't feel my left leg, or where my hips are. I break down and freeze when exhausted. We took it slow. I didn't criticize my equitation too much. I am a mess with MS. I was told I would be jumping in a year when I was first diagnosed. I believed and have had shame I haven't pulled through for the rest of us. I will always have MS, I now see. Always. But I am going to learn how to use this body, brain, and emotions. –" – Posted on August 8, 2020
Related article: Did Reese Witherspoon-Led Company Pacific Standard Succeed in Creating Meaningful Female-Led Content?
Related article: My Request to Hollywood, Start Casting Disabled Actors In Disabled Roles
With a bald head, she posted the raw imagery of her past stem cell transplant and chemotherapy treatment and the details of physical exhaustion that came with it. She would express her gratitude to those helping her along the way and would express repeatedly that the journey is not comfortable, but she never failed to remain hopeful and, at most times, lighthearted and gentle in her words. Selma has normalized and even fashioned the cane, as she can be seen posing with it in handfuls of photos. For her, this diagnosis is no longer out of her control, while it might take control of her body or voice at times, it has not taken away her comedic, unique, and adventurous soul. 
On behalf of myself and everyone Selma has inspired and continues to inspire, thank you. Thank you for your kindness and for your truth but most importantly, for always remaining true to yourself and showing little girls and boys in the world to not be afraid but to stay joyful and full of the precious life we have been so generously given. And to show the strength within someone even after being diagnosed with an illness that might mark someone with incapability, you have proven yourself to be more than capable of not only surviving but also living a life worth striving for. 
Click here to read Hollywood Insider's CEO Pritan Ambroase's love letter to Black Lives Matter, in which he tackles more than just police reform, press freedom and more – click here.
An excerpt from the love letter: Hollywood Insider's CEO/editor-in-chief Pritan Ambroase affirms, "Hollywood Insider fully supports the much-needed Black Lives Matter movement. We are actively, physically and digitally a part of this global movement. We will continue reporting on this major issue of police brutality and legal murders of Black people to hold the system accountable. We will continue reporting on this major issue with kindness and respect to all Black people, as each and every one of them are seen and heard. Just a reminder, that the Black Lives Matter movement is about more than just police brutality and extends into banking, housing, education, medical, infrastructure, etc. We have the space and time for all your stories. We believe in peaceful/non-violent protests and I would like to request the rest of media to focus on 95% of the protests that are peaceful and working effectively with positive changes happening daily. Media has a responsibility to better the world and Hollywood Insider will continue to do so."
Ways to support Black Lives Matter Movement to end systemic racism
More Interesting Stories From Hollywood Insider
– Want GUARANTEED SUCCESS? Remove these ten words from your vocabulary| Transform your life INSTANTLY
– Compilation: All James Bond 007 Opening Sequences From 1962 Sean Connery to Daniel Craig
– Do you know the hidden messages in 'Call Me By Your Name'? Find out behind the scenes facts in the full commentary and In-depth analysis of the cinematic masterpiece
– A Tribute To The Academy Awards: All Best Actor/Actress Speeches From The Beginning Of Oscars 1929-2019 | From Rami Malek, Leonardo DiCaprio To Denzel Washington, Halle Berry & Beyond | From Olivia Colman, Meryl Streep To Bette Davis & Beyond
– In the 32nd Year Of His Career, Keanu Reeves' Face Continues To Reign After Launching Movies Earning Over $4.3 Billion In Total – "John Wick", "Toy Story 4", "Matrix", And Many More
selma blair, selma blair, selma blair, selma blair, selma blair, selma blair, selma blair, selma blair, selma blair, selma blair, selma blair, selma blair, selma blair, selma blair, selma blair, selma blair, selma blair, selma blair, selma blair, selma blair, selma blair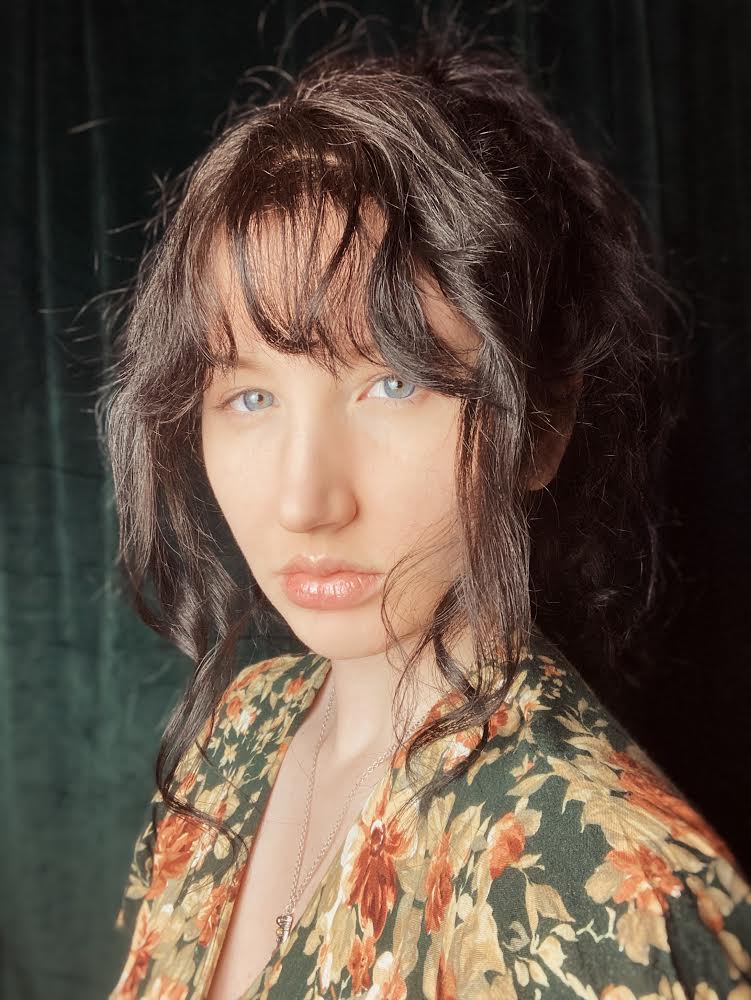 Isabella Brownlee is an experienced writer, video editor and filmmaker. She is currently a writer for Hollywood Insider, focusing on detailed and thought-provoking film reviews and articles discussing truth and impact in the film industry. Driven by self-awareness and unique perspectives, she takes utmost pride in providing others with emotionally impacted knowledge about the film industry. As a writer, her main goal is to connect with the audience and those who find themselves in the back of the bleachers unknown to anyone but beautifully aware of the world. In addition to her primary job functions, Isabella creates and edits videos/films personally and professionally. Aligning with Hollywood Insider's mission of sharing impactful and influential content, Isabella hopes to enrich her readers with positivity and truth.