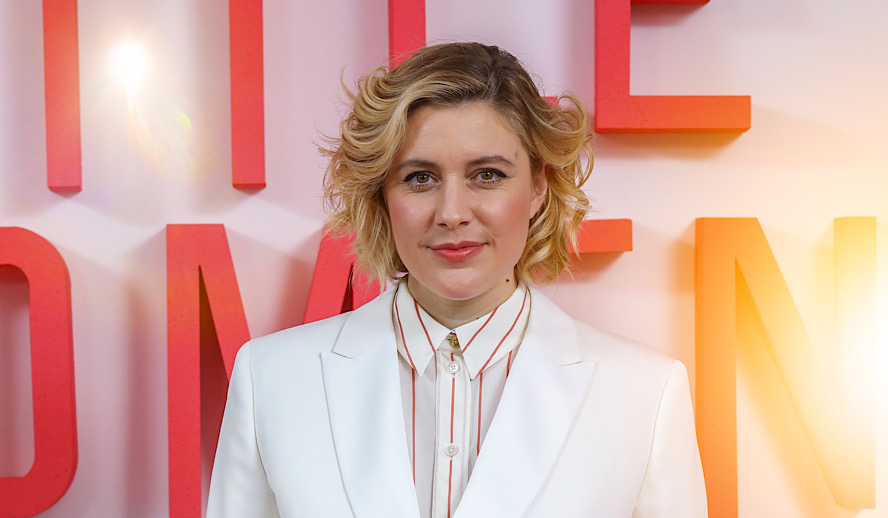 Video Version of this Article
Photo: Greta Gerwig/Sony Pictures Releasing/Hollywood Insider YouTube Channel
Imbued with eccentricity and quirkiness, Greta Gerwig is changing the course of cinematic history as we know it. Through a dexterous career of natural, nuanced acting and a blazing intellectual eloquence in her writing and directing, she is, without doubt, revolutionizing the female archetype in film.  While she might be best known for her debut as a writer and director of Lady Bird, she has demonstrated remarkable versatility as an artist, successfully establishing herself as an actress, writer, director, and producer. With her determination and earnest devotion to the craft, she is leading the way for other women who possess their own unique visions and stories to tell. Her captivating style and ambition is an inspiration to aspiring female filmmakers everywhere.   
Related video: Video: 'Little Women' – Full Commentary & Reactions From Stars With Timothée Chalamet, Saoirse Ronan, Emma Watson, Laura Dern, Meryl Streep, Greta Gerwig, Florence Pugh, Eliza Scanlen, Louis Garrel, James Norton & Team
Related article: The Verified Complete List of Every Female Best Director Oscar Winner: Fact-Checked Series
Greta Gerwig – The Feminine Identity
In her rendition of the 19th-century story Little Women, Gerwig highlights the importance of self-actualization and the multitude of ways one can achieve it. Her update of the Louisa May Alcott novel seems absolutely determined to empower and motivate women to pursue their highest selves, whether it be through art, developing strong familial relationships, or romance. Her tendency to comment on and rebel against traditional gender roles, while also validating the desire to love and be loved, is a notable theme in many of her projects. 
It's a common feminist trope to reject historical stereotypes, but Greta has delicately re-conceptualized a common ground that allows women to simply be human. The value of a woman is determined neither by her role as a lover nor by her scholarly success, but rather by the vitality of her spirit. The feminine identity becomes a beautiful crossover of powerful intellect and graceful fragility, empowering us to feel both vulnerable and strong. 
Related article: MUST WATCH – Hollywood Insider's CEO Pritan Ambroase's Love Letter to Black Lives Matter – VIDEO
In Lady Bird, which stars the incredible Saoirse Ronan in genuinely pure performance, we are engulfed in a world of honest relationships and self-discovery. Impressively sincere in her portrayal of the simple yet complex dimensions of human emotion, Greta paints a portrait of adolescence that is truly resonant and heartwarming. The family dynamics were uniquely intriguing and bold, something relatively unexplored in other films. I especially appreciated her lack of regard for Hollywood glamour. She disbands the popular portrayal of the "flawless leading lady" and frequently has Saoirse appear on-screen with greasy hair, rocking some pimples, and in a cast. She has an elegant way of emphasizing the beauty beyond convention, preferring to idealize women for their complex courage in overcoming internal conflict over their adherence to Hollywood beauty standards. 
The Mother of Mumblecore and Authentic Artistry 
Appearing in many naturalistic independent films, termed 'Mumblecore' for their primarily conversation-driven scenes and low-budget production style, Greta's unparalleled authenticity captures the hearts of viewers in its most raw, unfiltered form. This genre itself has its own incomparable charm about it, but Greta is undeniably organic and lovely to watch.
Although many of her roles in these films are narrative-driven, her ability to draw from her own life makes her characters similarly awkward and cerebral. Her performance in Greenberg, which co-stars Ben Stiller as a washed-up musician trying to reinvent his sense of purpose, is a stellar example of this. Likewise in Maggie's Plan, she touches viewers' hearts as she struggles to integrate her career, her desire for single motherhood, and her love life with a ficto-critical anthropologist/aspiring author played by Ethan Hawke. It's a reminder that big explosions and high-quality productions aren't always necessary to tell an incredible story. 
Related article: The Power of Positivity: Ikorodu Bois + Chris Hemsworth + Russo Brothers + Sam Hargrave
Her provocations in these films are so realistic that they leave female viewers in their 20's and 30's reeling with a certain hopefulness. They give you permission to feel lost and confused while illuminating the common struggle to create a fulfilling life and to feel at peace with who you are. Ultimately, Gerwig grants those who feel frayed a chance to relish in the dance of uncertainty, because life has its own way of working out that is beautiful anyways.  
In the must-see Frances, Ha, which Gerwig starred in and co-wrote with her now-husband Noah Baumbach, Frances (Gerwig) is deemed 'undateable.' The chaos of her romantic life mirrors the incongruous method she employs in an attempt to balance the pragmatism of adulthood with the satiation of her artistic spirit. There is something unmistakably endearing about her clumsy cadence and aptitude for autonomy. She has a deep recognition of what she desires and that which she is passionate about (in this case, dancing), but we empathize with her struggle to sew the seams of her dreams. We are enamored by her doe-eyed sensitivity as she fumbles to feel secure artistically, financially, and romantically. It's easy to see why Noah and Greta intersect creatively, both fancying art that illuminates the intricate complexities of relationships between people in pursuit of creative self-fulfillment (see also: Baumbach's recent film A Marriage Story).
Related article: Hollywood Insider's CEO Pritan Ambroase: "The Importance of Venice Film Festival as the Protector of Cinema" – Cinema Will Survive and Thrive
How Bold Female Perspectives are Necessary in Hollywood and Society
Genuine self-expression is perhaps our most valuable instrument in life. The type of subjective clairvoyance that results from a deep inner recognition of your flaws and desires are reflections of the objective human experience. Through the roles and eyes of Greta Gerwig, sophisticated spheres of authentic reflection inundate us into a realm of possibility and purpose. In order for female voices to be authentically expressed, we have to have brave and honest female perspectives. 
Female audiences need truthful characters and stories to hold in high regard. Female superheroes–such as Gal Gadot's Wonder Woman and Brie Larson's Captain Marvel–are on the rise, but it is equally important to represent women of all facets of life. We need to see lost women, women struggling to define themselves, and women who strive to build a life through their art or educational pursuits. It's important to emphasize the courage it takes to pursue your dreams, and the sacrifices one makes in order to achieve them. Grappling with your purpose and place in life can be unsettling, and it's refreshing to see the perseverance and solitude pay off. 
Related article: Patty Jenkins is the Real Wonder Woman: The Master Director's Journey
Related article: A Tribute to Shonda Rhimes: How the Most Successful Showrunner Came into Power
Women need to know it's okay to be lost; it's okay to feel like the underdog. It's okay to fumble unsuccessfully with love and it's okay to carve your own path, even if that means ending up alone.. The deeper and more truthfully one risks engagement with the self, communicating and exploring their richest passions and shortcomings, the deeper they cut into the nature of all beings. With her strong-willed characters, Greta Gerwig inspires women to follow their intuition, leading by example in her unapologetic determination by gracing cinema with a niche style of storytelling that proudly speaks to the heart of humanity. 
Click here to read Hollywood Insider's CEO Pritan Ambroase's love letter to Black Lives Matter, in which he tackles more than just police reform, press freedom and more – click here.
An excerpt from the love letter: Hollywood Insider's CEO/editor-in-chief Pritan Ambroase affirms, "Hollywood Insider fully supports the much-needed Black Lives Matter movement. We are actively, physically and digitally a part of this global movement. We will continue reporting on this major issue of police brutality and legal murders of Black people to hold the system accountable. We will continue reporting on this major issue with kindness and respect to all Black people, as each and every one of them are seen and heard. Just a reminder, that the Black Lives Matter movement is about more than just police brutality and extends into banking, housing, education, medical, infrastructure, etc. We have the space and time for all your stories. We believe in peaceful/non-violent protests and I would like to request the rest of media to focus on 95% of the protests that are peaceful and working effectively with positive changes happening daily. Media has a responsibility to better the world and Hollywood Insider will continue to do so."
Vote with a conscience – Register to Vote – Your vote saves lives and ends systemic racism
Ways to support Black Lives Matter Movement to end systemic racism
– Do you know the hidden messages in 'Call Me By Your Name'? Find out behind the scenes facts in the full commentary and In-depth analysis of the cinematic masterpiece
– A Tribute To The Academy Awards: All Best Actor/Actress Speeches From The Beginning Of Oscars 1929-2019 | From Rami Malek, Leonardo DiCaprio To Denzel Washington, Halle Berry & Beyond | From Olivia Colman, Meryl Streep To Bette Davis & Beyond
– In the 32nd Year Of His Career, Keanu Reeves' Face Continues To Reign After Launching Movies Earning Over $4.3 Billion In Total – "John Wick", "Toy Story 4", "Matrix", And Many More
Greta Gerwig, Greta Gerwig, Greta Gerwig, Greta Gerwig, Greta Gerwig, Greta Gerwig, Greta Gerwig, Greta Gerwig, Greta Gerwig, Greta Gerwig, Greta Gerwig, Greta Gerwig, Greta Gerwig, Greta Gerwig, Greta Gerwig, Greta Gerwig, Greta Gerwig, Greta Gerwig, Greta Gerwig, Greta Gerwig, Greta Gerwig, Greta Gerwig, Greta Gerwig, Greta Gerwig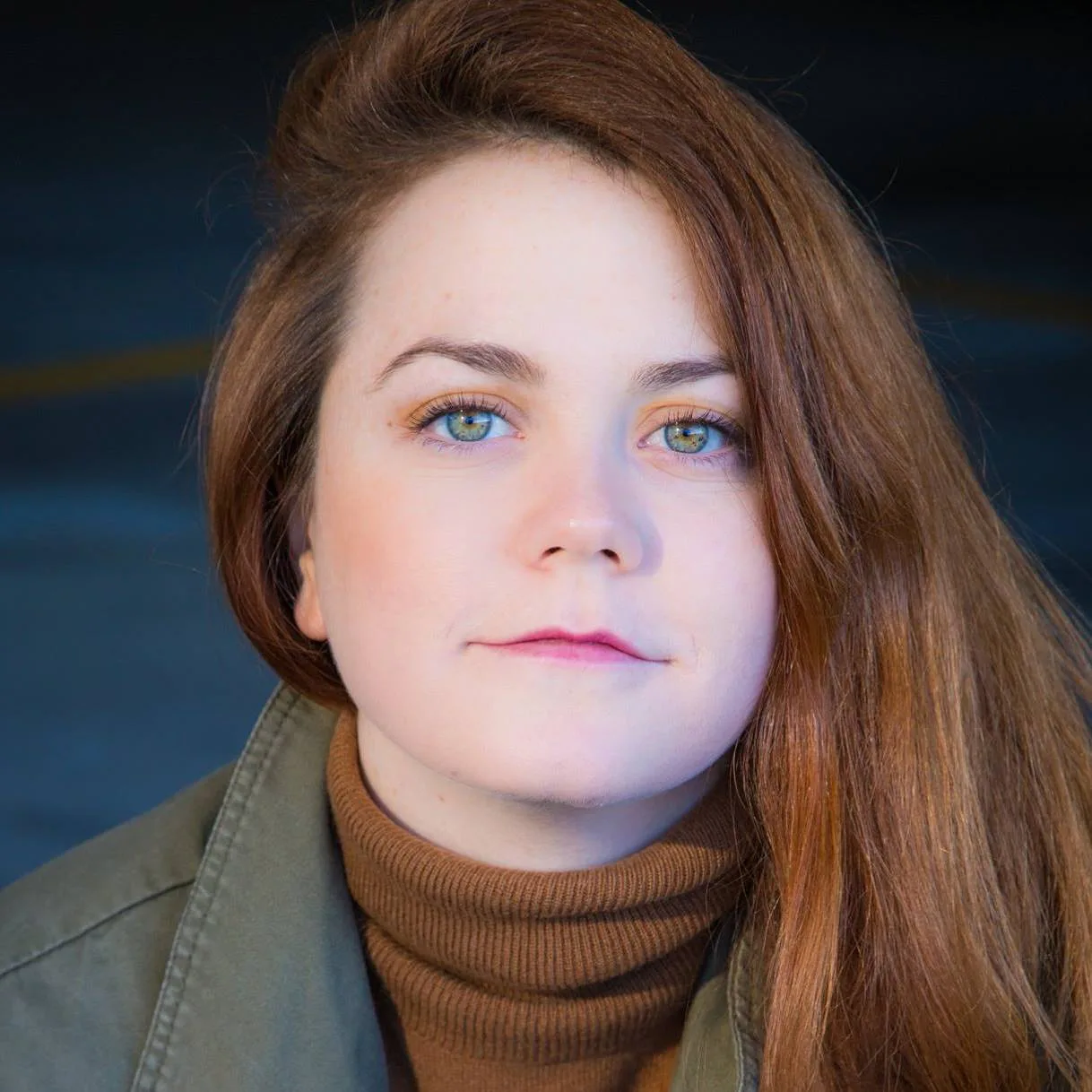 Melissa McGrath is a writer for Hollywood Insider, offering rich and engaging content for reviews and features. Melissa feels at home with Hollywood Insider's lively team who share an equal passion for the art of cinema. Having sought out compelling stories her whole life, she is eager to examine and share her observations with others interested in thought-provoking material. She believes in changing the world through meaningful dialogue and hopes to provide helpful insight with her work. She values open discussions concerning morality, culture, personal development, and holds a soft spot for cathartic humor. Through the art of storytelling, journalism, and cinema, Melissa seeks to help build a strong community of free-thinkers and cultivate a deeper understanding of the human experience.