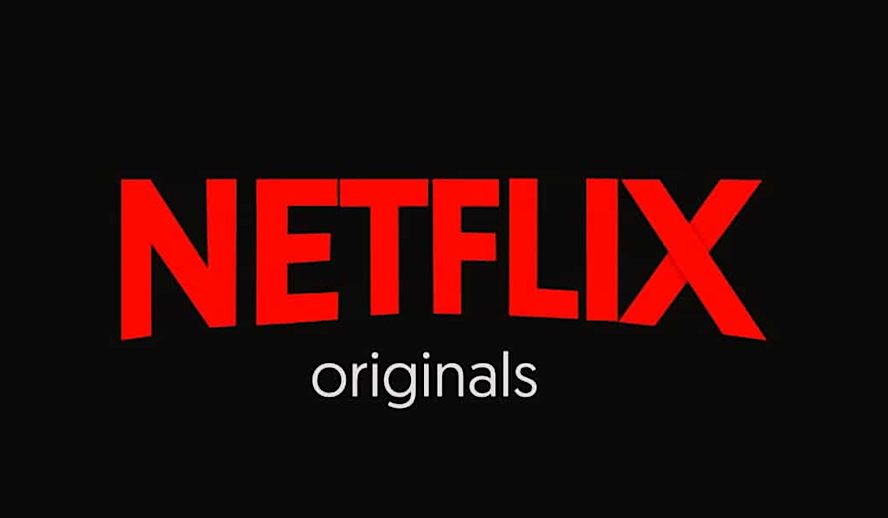 Photo: Netflix Original
Oh how far you have come, Netflix. Once a DVD rental service overshadowed by Lovefilm, Netflix is now the world's leading streaming body. Since its inception it has beefed up its catalogue and proceeded to produce its own content. Recent hits like 'The Queen's Gambit', 'Bridgerton' and 'Extraction' have shown just how far it has come. But what is the greatest Netflix original so far?
The following list aims to get to the bottom of this very question.
Related article: It is Time to Take Netflix Seriously as a Hollywood Filmmaking Studio
Related article: The Complete List of 2021 Oscar Nominations – Celebrations, Surprises & Snubs | The Show Must Go On
Best Netflix Original Movies and TV:
#15 'Bodyguard' (2018-) Created by Jed Mercurio
This show follows a police sergeant with the Royalty and Specialist Protection and his struggle between separating his own beliefs with his job protecting a high-ranking government official whose political beliefs and personality are at odds with his. It's an exciting thriller (with a second season in the works) and an excellent showcase for Richard Madden as a leading man. 
#14 'Klaus' (2019), Sergio Pablos
'Klaus' is an animated Christmas comedy film that offers a spin on the origin story of Santa Claus. The film centers on Jesper (Jason Schwartzman), a selfish and lazy postman-in-training stationed in a gloomy remote island town far north. There he befriends a reclusive toymaker named Klaus (J.K. Simmons) and the two enter a partnership to deliver toys to the local children, which winds up bringing back happiness to the town. This is a very heartwarming film that's fun for the whole family. It's funny seeing events and moments in the story that lay the foundation for the Santa Claus mythos we're familiar with. The character arcs are fairly predictable — Jesper grows to be a hard-working, caring, and genuinely selfless person, while Klaus finds happiness and a reason to live. But that doesn't take away from the engaging journey the film takes audiences on.
And the animation in the film is gorgeous. It has a unique visual style in how it's hand-drawn with 2D animation but looks distinctly three-dimensional; you just have to see it. This is a wonderful film and very much worth making it part of your annual Christmas viewing.
Related article: A Tribute to Ricky Gervais: The Trailblazer Created A New Form of Comedy and Reinvented the Sitcom
Related article: April Movies Release Schedule: The Most Accurate List of Every Movie Coming Out in April – Live Updates
#13 'Unorthodox' (2020) Created by Anna Winger, Alexa Karolinski
This limited series is an adaptation of Deborah Feldman's memoir of the same name and follows Esty, a 19-year-old woman who escapes her unhappy marriage and the ultra-Orthodox Jewish community in the Williamsburg neighborhood of Brooklyn, N.Y. for a more secular life in Berlin, Germany. In going to Germany she discovers what it means to have freedom, how to embrace youth, and find her true passion, all of which she was not allowed to do back in Williamsburg and her particular sect of Judaism. This show had me hooked from the minute I started watching it; I started it with my mom but finished it without her because I needed to know what was going to happen next because the performances were so strong and the story was so compelling, especially since it's based on a true story. 
#12 'Stranger Things' (2016 – ), The Duffer Brothers.
'Stranger Things' is a winning tale of supernatural disturbance in a small American town in the 1980s, and the team of high-school friends who must save the day.
'Stranger Things' succeeds so massively because of the incredible chemistry within its loveable young cast. Millie Bobby Brown is especially good as Eleven, a young girl with extraordinary superpowers. For a while, 'Stranger Things' genuinely captures the excitement of the location and time period it depicts, effectively channeling the feel of contemporary classics like 'E.T', 'The Goonies' and 'Halloween'. Its pulsating electronic soundtrack is also a huge part of its nostalgic appeal.
Related article: Stranger Things Season 4: Everything We Know About the Anticipated New Season
The Duffer Brothers' show thus acts as a wonderful 80s throwback, though at times it feels less like an homage and more like a rip-off of the classics it so clearly admires. Additionally, when it veers off into more original territory it is often less engaging, a problem which continues to hold the show back. Though recent seasons have still been entertaining, the stellar first entry of 'Stranger Things' is the main reason to watch it.
Related article: MUST WATCH – Hollywood Insider's CEO Pritan Ambroase's Love Letter to Black Lives Matter – VIDEO
Subscribe to Hollywood Insider's YouTube Channel, by clicking here. 
#11 'Marriage Story' (2019), Noah Baumbach.
Noah Baumbach's divorce drama stars Adam Driver and Scarlett Johansson as a couple falling apart – it is one of the most realistic depictions of a break-up you will find. The wonderfully naturalistic dialogue is typical of its director – each interaction is totally believable and often both funny and sad. 
'Marriage Story' is perhaps too upsetting to lend itself to repeat viewing, but it is hefty enough to stay with you for a while. 
Related article: 'Marriage Story': Noah Baumbach Takes A Deep Look Into Divorce With His Real and Human Film
#10 'Mindhunter' (2017-2019), Joe Penhall.
'Mindhunter' is a mature serial killer saga primarily directed by the king of serial killer content: David Fincher. 
It is more for fans of 'Zodiac' than fans of 'Seven'; 'Mindhunter' is more interested in the investigatory process surrounding serial murder than the killings themselves. 'Mindhunter' also boasts a distinctly cinematic look and a score that sets it apart from the let's face it, bland visual style of most Netflix originals. 
Unfortunately, despite leaving its story wide open for continuation, 'Mindhunter' doesn't seem likely to reappear for a third season. Here's hoping it does.
Related article: The Power of Positivity: Ikorodu Bois + Chris Hemsworth + Russo Brothers + Sam Hargrave
Limited Time Offer – FREE Subscription to Hollywood Insider
Click here to read more on Hollywood Insider's vision, values and mission statement here – Media has the responsibility to better our world – Hollywood Insider fully focuses on substance and meaningful entertainment, against gossip and scandal, by combining entertainment, education, and philanthropy.
#9 '13th' (2016), Ava DuVernay.
Ava DuVernay's chilling documentary charts the way racism in America has evolved from the era of slavery to present day, particularly in its judicial system.
'13th' makes its argument about the horrors of U.S incarceration very effectively – the use of video, images and a variety of academics all combine to strengthen the core premise. The argument that America is institutionally racist is continually sniffed at by some right wing commentators, but the evidence in '13th' is difficult to dispute. It provides fascinating and shocking information on America's prison system down to the dangerous food systems put in place. 
Unlike the other films on this list, '13th' is more informative than entertaining, but this is in no way a problem.
Related article: A Tribute to Ava DuVernay – A Passionate Activist for POC Voices and Stories
#8 'Annihilation' (2018), Alex Garland.
Alex Garland's follow-up to the brilliant 'Ex Machina' is ambitious and breathtakingly cinematic. In it, Natalie Portman plays a scientist who investigates the shimmer, a rainbow coloured dome that poses a strange threat to human existence.
Where 'Ex Machina' was almost suffocatingly intimate, the world of 'Annihilation' is one of endless possibility. The film uses its sci-fi concept to tackle deep, existential questions.The shimmer is horrifying and beautiful in equal measure, but it isn't evil, it is simply a product of nature. The moments of horror are thus suitably nasty, but there is true wonder to be found inside the shimmer. 
'Annihilation' was released as a Netflix original everywhere except the U.S, but it is too good not to feature on this list. It was made for a cinematic release – it is easily Netflix's most visually stunning film. Some might say it doesn't provide answers to its hefty questions. Others may argue it lacks the emotional relatability of 'Ex Machina'. Though both may be true, 'Annihilation' is stunning to behold and will likely stay with you in some way.
Related article: Hollywood Insider's CEO Pritan Ambroase: "The Importance of Venice Film Festival as the Protector of Cinema"
Related article: The Masters of Cinema Archives: Hollywood Insider Pays Tribute to 'La Vie En Rose', Exclusive Interview with Director Olivier Dahan
#7 'Narcos' (2015-2017), Doug Miro, Carlos Bernard, Chris Brancato.
'Narcos' is a sprawling crime saga initially focussed on the exploits of Pablo Escobar that then grew beyond its premise to become a huge franchise.
'Narcos' is novel in being a mainstream American production that isn't afraid to substitute the English language for Spanish. The numerous foreign actors and locations add a sense of realism that benefits the drama even when the truthfulness of the story is questionable.
'Narcos' is incredibly entertaining as a gangster saga – it serves up healthy doses of violence, sex and drugs amidst occasionally powerful drama. Most impressively, 'Narcos''s third season is probably its best despite the absence of the character who made the show popular in the first place. Equally, 'Narcos: Mexico' isn't half bad, and that theme tune is irresistible.
Though it arguably perpetuates stereotypes surrounding Latin-American culture, 'Narcos' is riveting viewing.
Related article: 'Marriage Story': Noah Baumbach Takes A Deep Look Into Divorce With His Real and Human Film
Related article: Stranger Things Season 4: Everything We Know About the Anticipated New Season
#6 'Peaky Blinders' (2013-), Steven Knight.
'Peaky Blinders' is another solid gangster drama. It is distributed by Netflix everywhere except its country of origin, Britain, where it remains a BBC production.
'Peaky Blinders' centres on Tommy Shelby (Cillian Murphy), a tortured WW1 veteran who expands a crime empire upon his return from France. Murphy's performance as Tommy is electrifying – he is a brilliant, now-iconic (in Britain especially) lead character full of complexity and menace. Steven Knight's show boasts the greatest use of contemporary music in a period drama – 'Peaky's song choices are so synchronised with the essence of the show that many of them are now more synonymous with the show than the original artist (Take Nick Cave's 'Red Right Hand', for example). At its best, 'Peaky Blinders' is an entertainingly stylised gangster piece that simultaneously provides engrossing character-led drama through Tommy.
On the other hand, 'Peaky Blinders' can sometimes be difficult to take seriously when its stylistic pomp overwhelms the otherwise earnest drama, as is increasingly the case. But it has a unique style, that much is for sure, and it is especially worth watching for its compelling main character.
Related article: It's Time To Admit Adam Sandler is a Great Actor
Related article: The Renaissance of Animated Adult TV Shows
#5 'Bojack Horseman' (2014-2020), Raphael Bob-Waksberg.
'Bojack Horseman's sudden ascension was surprising to everyone. There was no indication that its weak first season about a literal horse-man suffering from alcoholism would be followed up by the brilliant, moving season 2 and each brilliant effort after that. The trick seems to have been the decision to turn the show into as much of a drama as a comedy. Bojack Horseman (Will Arnett) is also an incredibly well developed character for the standards of animated TV comedy – you will be disgusted by his behaviour at times but it is difficult not to root for his happiness.
You will laugh, and you may even cry – from its second season to its moving finale, 'Bojack Horseman' has set the bar for both Netflix originals and adult animation in general.
#4 'Uncut Gems' (2019), The Safdie Brothers.
Led by a surprisingly assured dramatic performance by Adam Sandler, 'Uncut Gems' is a thrilling tale following a jewel-trader who overstretches his hand massively. Initially released in cinemas by A24 in America, 'Uncut Gems' was released as a Netflix original everywhere else.
Part of 'Uncut Gems''s appeal, aside from the brilliant central performance, is the fact that it is a gritty look into a life rarely seen in Cinema – the jewel trade subject matter feels fresh, and as a result, the story is unpredictable. Like the Safdie brothers' previous effort, 'Good Time', 'Uncut Gems' is a tremendous exercise in establishing and maintaining tension – from beginning to end, the film manages to continuously up the ante.
It isn't quite as moving as 'Good Time' but it brings the Safdie brothers' frenetic sensibility to Netflix with a bang – it is a must see thriller.
Related article: Review: Adam Sandler's 'Uncut Gems' is an Adrenalin-Filled Cinematic Gem
Related article: Video: 'The Irishman' – Rendezvous At The Premiere of Netflix's Oscar Buzzed & Golden Globes Nominated Film With Reactions From Martin Scorsese, Al Pacino, Robert De Niro, Joe Pesci & Team
#3 'The Queen's Gambit' (2020), Scott Frank
'The Queen's Gambit' is a very compelling and compulsively watchable tale of an orphaned chess prodigy's rise to the top of the chess world while struggling with her own addictions and inner demons.
Written and directed by Scott Frank, the miniseries pulls off the impressive feat of making the game of chess genuinely tense and exciting, like a great sports drama. Even if you don't know the rules of the game or its various intricacies, you can follow along just fine. We love a good underdog story, and protagonist Beth Harmon's (Anya Taylor-Joy) story is just that. There's something very satisfying about seeing her prove wrong everyone who underestimated her. In terms of how it approaches drama, it manages to be sentimental while also being refreshingly restrained.
It's very well-paced, with very little fat or padding on the show. And it boasts impeccable style in how it captures the Sixties setting, from the clothes to the sets and the art direction. But the real ace in the series' favor is Anya Taylor-Joy and she takes this series from "good" to "great" territory. Her performance is fantastic as she excellently navigates her inscrutable but fascinating character, and she's backed by a strong supporting cast. There's a reason this series took off when it debuted: it's that good.  
Related article: 'The Queen's Gambit': A Chilling Stare at the Illusion of American Success
Related article: Anya Taylor-Joy: 12 Facts About the Captivating Star of 'The Queen's Gambit'
#2 'The Crown' (2016 – ), Peter Morgan
Quite possibly one of the best TV shows ever, as proven by its historic sweep of awards at the Golden Globes 2021 by winning the most number of awards, 'The Crown' continues to enthrall audiences all over the world. Her Majesty Queen Elizabeth and her family's life and the global events that shaped them make the basis of this series, spanning decades starting from the Queen's life as a princess to becoming a young monarch, to now ruling as a stable monarch. The latest instalment saw the lives and tales of Princess Diana and Prince Charles brought to screen with award-winning performances from the remarkably passionate Josh O'Connor of 'God's Own Country' fame, and the powerfully delicate Emma Corrin, who both won Golden Globes for Best Actor and Best Actress, respectively. The show also won the Golden Globe for Best Drama Series. 
The delicately nuanced storytelling by Peter Morgan, with actors portraying their real-life counterparts essences rather than being caricatures, is what sets this show apart from the rest. The brilliant performances by the powerhouse actress Claire Foy as young and responsible Queen Elizabeth, with the talented Matt Smith as the insecure yet commanding Prince Phillip and the mesmerizing Vanessa Kirby as wild and colorful Princess Margaret – set our screens on fire as royalty seeped into living rooms all over the world. Oscar winner Olivia Colman's tour-de-force portrayal of the middle-aged Queen, and Oscar nominee Helena Bonham Carter's pointed portrayal of the "ignored" Princess Margaret keeps elevating this show to new heights.
With the recent Oprah interview with Prince Harry and Meghan Markle, interests in the royals is at an all-time high. We are extremely excited for Season 5. The prior seasons are all available to binge on Netflix.
Related article: Why Queen Elizabeth II Is One Of The Greatest Monarchs | Her Majesty Queen Elizabeth II of United Queendom of Great Britain & Northern Ireland (Video Insight)
Related article: 'The Crown': The Majestic Fourth Season Adds Another Dazzling Jewel
#1 'The Irishman' (2019), Martin Scorsese.
There's only one Martin Scorsese. His epic adaptation of 'I Heard You Paint Houses' spans several decades in the life of hitman Frank Sheeran (Robert DeNiro) and his pivotal relationship with Jimmy Hoffa (Al Pacino).
'The Irishman' stands out amongst recent gangster fare because it prioritises pathos over cheap thrills. It isn't as good as 'Goodfellas', nor is it as overtly entertaining as 'Casino', but it is deeper. In 'The Irishman' Scorsese presents violence differently than he has done before – the focus is on the ramifications of murder rather than the act itself. The film's exploration of death feels as existential as that in 'Silence', Scorsese's epic about Christianity in feudal Japan. The film doesn't just show death, it is about dying. The performances are fantastic all round, particularly from Joe Pesci, and from Robert DeNiro, whose turn as Frank Sheeran is one of his most underrated performances. Contrary to popular belief, the length of 'The Irishman' isn't a big deal – it's three and a half hour runtime makes sense given the scope of the story. 
The film's only major fault is the at-times distracting de-ageing, which I suspect may age like milk. Still, I can see the heart at the centre of the narrative resonating for years to come. 'The Irishman' is the Netflix original that has stayed with me the most since its release, which is why it is the best.
Honourable Mentions:
By Amhara Chamberlayne, Mario Yuwono and  Caroline Schneider
Click here to read Hollywood Insider's CEO Pritan Ambroase's love letter to Black Lives Matter, in which he tackles more than just police reform, press freedom and more – click here.
An excerpt from the love letter: Hollywood Insider's CEO/editor-in-chief Pritan Ambroase affirms, "Hollywood Insider fully supports the much-needed Black Lives Matter movement. We are actively, physically and digitally a part of this global movement. We will continue reporting on this major issue of police brutality and legal murders of Black people to hold the system accountable. We will continue reporting on this major issue with kindness and respect to all Black people, as each and every one of them are seen and heard. Just a reminder, that the Black Lives Matter movement is about more than just police brutality and extends into banking, housing, education, medical, infrastructure, etc. We have the space and time for all your stories. We believe in peaceful/non-violent protests and I would like to request the rest of media to focus on 95% of the protests that are peaceful and working effectively with positive changes happening daily. Media has a responsibility to better the world and Hollywood Insider will continue to do so."
Ways to support Black Lives Matter Movement to end systemic racism
– Do you know the hidden messages in 'Call Me By Your Name'? Find out behind the scenes facts in the full commentary and In-depth analysis of the cinematic masterpiece
– A Tribute To The Academy Awards: All Best Actor/Actress Speeches From The Beginning Of Oscars 1929-2019 | From Rami Malek, Leonardo DiCaprio To Denzel Washington, Halle Berry & Beyond | From Olivia Colman, Meryl Streep To Bette Davis & Beyond
– In the 32nd Year Of His Career, Keanu Reeves' Face Continues To Reign After Launching Movies Earning Over $4.3 Billion In Total – "John Wick", "Toy Story 4", "Matrix", And Many More
netflix original, netflix original, netflix original, netflix original, netflix original, netflix original, netflix original, netflix original, netflix original, netflix original, netflix original, netflix original, netflix original, netflix original, netflix original, netflix original, netflix original, netflix original, netflix original, netflix original, netflix original, netflix original, netflix original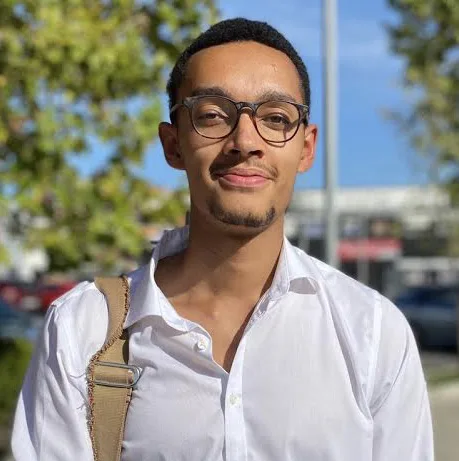 Amhara Chamberlayne is a graduate in English Literature from Warwick University who shares Hollywood Insider's passion for cinema. When he is not watching films he is writing about them. Uninterested in gossip and agenda, Amhara instead believes in sharing his honest individual reaction to cinema. He enjoys the multi-variant reactions films elicit and believes his take is just as valid as others. For Amhara, the joy lies in the exchange of opinions.