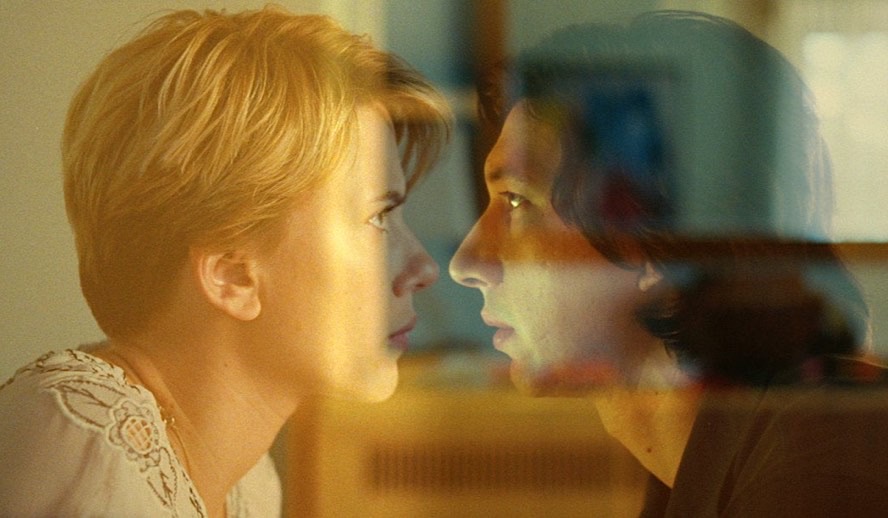 Photo: Marriage Story/Netflix
A marriage hangs on a very thin thread. A relationship between two souls who once fell in love with each other's fervent and passionate artistic convictions is about to disintegrate. Charlie Barber (Alan Driver) is a devoted New Yorker and a successful theatre director who unexpectedly finds himself in Los Angeles trying to turn a very impersonal apartment into a cozy "home." Why? Why would a successful and consecrated dramaturge be stuck in such a situation? Well, his wife Nicole (Scarlett Johansson) has been offered a starring role in a Hollywood TV pilot, and she moves to California with Henry, their 8-year-old son. This is the conflict that precipitates "Marriage Story." In the opening scenes, as an exercise proposed by their mediator, the couple enumerates each other's traits and qualities agreeing on the fact that they are both very competitive. Besides the natural marital erosion experienced by most couples, the silent and subtle rivalry between Nicole and Charlie is one of the driving forces behind the plot. Nicole leaves her husband's theatre company because she feels smaller and smaller in comparison to Charlie as his success grows. So, she moves to the West Coast. The problem is that she insists on taking Henry to faraway LA which is diametrically opposite to Manhattan.
Divorce as a recurrent theme in Baumbach's films 
Nearly fifteen years after the release of "The Squid and the Whale," the renowned and versatile director Noah Baumbach revisits the subject of divorce. In "Squid", the autobiographical film set in the 80's, two young boys deal with their parents' divorce as narrated from their perspective. In an interview with The Guardian, Baumbach points out that, "[the film] is really about the necessary movement away from our parents, whether divorced or not, and their conscious or unconscious tugging back [of us]."
"Marriage Story" presents us with a similar setup. But here, divorce is an unquestionable main character and pillar, as the story is told from the couple's point of view. Baumbach wanted to articulate a love story and thus chose to include the word marriage and not divorce in the title because he believes that people only start paying attention to things or situations once they are broken or stop working. As he expressed at one of the Academy Award's conversations, he believes a divorce could reflect on a marriage in the same way. 
Incremental toxicity
At the beginning, the protagonist couple aims to undergo a harmonious and friendly separation. But an incremental toxicity spreads through the story as soon as things get official and lawyers get involved. "The system rewards bad behavior," declares Nicole's lawyer, Nora (Laura Dern). Once Charlie and Nicole are engulfed by the overwhelming and suffocating "system," their ambition reaches its highest peak in the court battlefield.
Thankfully, even in the middle of all those emotional "bullets" and confusion, the characters find ways of having human and affectionate moments as well as conversations. Charlie opens his heart in a marvelous monologue and even falls on his knees "begging" for support.  Nicole brings him a sandwich to court. 
At a conference held at the Landmark Theatre in Los Angeles, which was moderated by Scott Feinberg from the Hollywood Reporter, the director states, "Love exists in every scene of this movie no matter how contentious things get." 
"Marriage Story" invites us to unravel every aspect of divorce without picking sides or rooting for a specific character. As the story unfolds, core family values and foundations supposed to persist begin to tinge, and the environment becomes polluted, turning the characters into their most hurtful versions. As Alan Driver explained in the "Late Show," this couple is suddenly "overrun by other people's opinions and agendas" and desperately try to rescue their family by exploring what they loved about each other in the beginning. 
The film has already acquired international recognition and 8 Gloden Globe nominations, including Best Performance by an Actress in a Motion Picture – Drama, Scarlett Johansson; Best Performance by an Actor in a Motion Picture – Drama, Adam Driver; Best Performance by an Actress in a Supporting Role in a Motion Picture, Laura Dern; and Best Screenplay – Motion Picture, Noah Baumbach, and will undoubtedly be an Oscar favorite.  The film and/or cast have also been nominated in multiple categories for BAFTA, Critics' Choice Awards, SAG Awards and has Oscar buzz all over it.  
Laura Dern won the Golden Globes for Best Performance by an Actress in a Supporting Role in a Motion Picture.
Beyond its many accolades, the main success of this story has to do with how it brilliantly juxtaposes all the layers and complexities involved in marriage and reminds us that human relationships are anything but linear. 
By Catalina Piotti
More Interesting Stories From Hollywood Insider
– The Verified Complete List of Every Female Best Director Golden Globes Winner: Fact-Checked Series
– Stop Pitting Duchesses Kate Middleton & Meghan Markle Against Each Other, Both Can Be Great Without The Other Being Torn Down
– Video: Full Commentary & Reactions From Stars On 'Bombshell' With Charlize Theron, Nicole Kidman, Margot Robbie, Jay Roach & Team
– Why Queen Elizabeth II Is One Of The Greatest Monarchs | Her Majesty Queen Elizabeth II of United Queendom of Great Britain & Northern Ireland
– A Tribute To The Academy Awards: All Best Actor/Actress Speeches From The Beginning Of Oscars 1929-2019 | From Rami Malek, Leonardo DiCaprio To Marlon Brando & Beyond | From Olivia Colman, Meryl Streep To Bette Davis & Beyond
– 'Star Wars': From 1977 to 2020 — In 43 Years of Star Wars Films, How Has the Role of Women Changed? Carrie Fisher, Natalie Portman, Daisy Ridley, Etc.
– Video: 'Little Women' – Full Commentary & Reactions From Stars With Timothée Chalamet, Saoirse Ronan, Emma Watson, Laura Dern, Meryl Streep, Greta Gerwig, Florence Pugh, Eliza Scanlen, Louis Garrel, James Norton & Team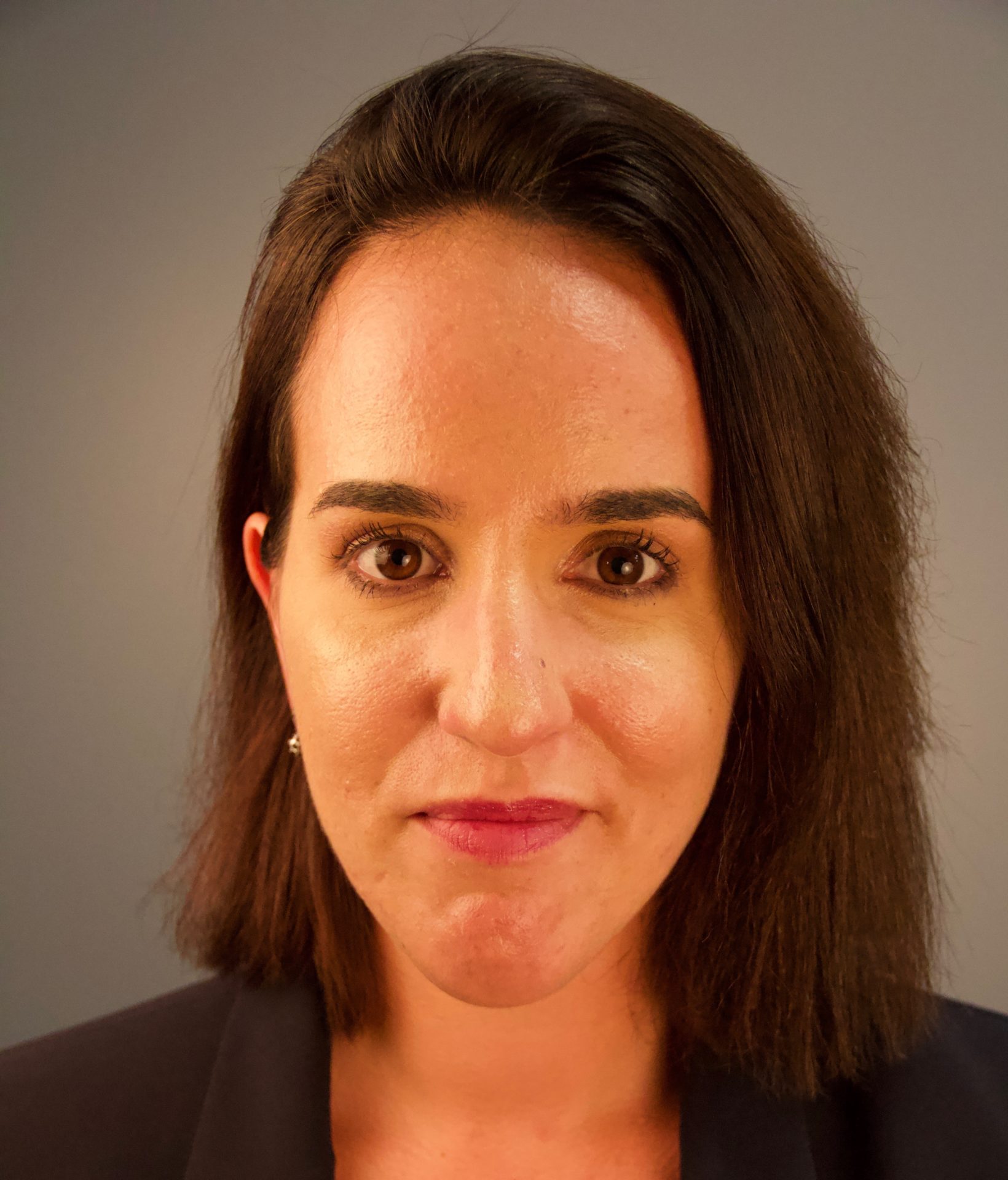 Catalina is a passionate writer who believes that global entertainment journalism can be used as a tool to make audiences reflect upon deep social, cultural, educational and philosophical matters. For that reason, she is happy to be working in Hollywood Insider with a team that focuses on meaningful content and stays away from scandal and sensationalism to make the world a kinder place for all.