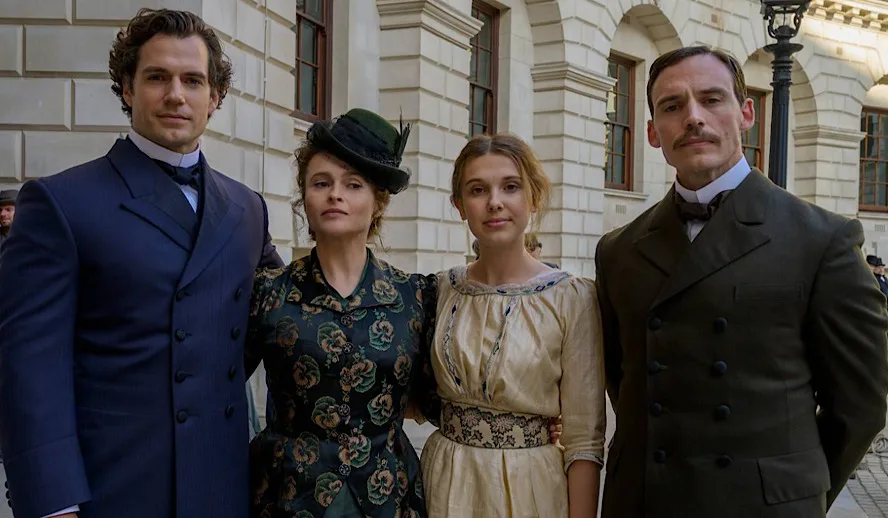 Photo: 'Enola Holmes'/Netflix
A stern yet well-meaning mother looks directly at the camera. "There are two paths you can take, Enola," she begins, "Yours, or the one others choose for you." These wise words spur the confident adventures of one Enola Holmes in the newest titular Netflix original film, which hit our screens on September 23rd, 2020. At first glance, this film is set up like any other feminist, take-charge film of the twenty-first century, but as Enola's world rapidly unfolds to the audience, the viewer is privileged to learn that being alone does not mean that one is lonely. 
Based on the novel series The Enola Holmes Mysteries by Nancy Springer (specifically inspired by the first in the series, The Case of the Missing Marquess), screenplay writer Jack Thorne and director Harry Bradbeer bring the world of the curious young detective to life. Enola Holmes is innocent and pure, choosing to focus more on the importance of finding your own path in the world than any romantic or dramatic relationship. That is not to say there isn't a playful pairing between a certain "useless boy" and our charming heroine, but the main details of the story are fixed upon Enola and her faithful search throughout the streets of London for her missing mother. 
Related article: River Phoenix: 32 Facts on the Phenomenal Hollywood Icon & Legendary Superstar | A Tribute
Related article: 'We Are Who We Are': Coming of Age Series by Luca Guadagnino of 'Call Me by Your Name' Masterpiece
What else is there to say about Sherlock Holmes? Hollywood Insider has extensively covered his massive appeal. The various incarnations and adaptations of his adventures over the years have turned him into a pop culture icon; he is pretty much a shorthand for "detective". The beauty of these adaptations is in showing how flexible the world created by Arthur Conan Doyle can be, allowing for variety in interpretations. 
"The Game's Afoot!" – The Premise
The film follows Enola Holmes (Millie Bobby Brown), the younger sister of the already-famous Sherlock (Henry Cavill) and Mycroft (Sam Claflin) Holmes. Having grown up distant from her much older brothers, Enola is especially close to their mother Eudoria (Helena Bonham Carter) who would go on to teach her various skills and encourage her free-spirited and strong-willed nature. 
Related article: Why Won't Sherlock Holmes Ever Die? Since 1887
Everything changes on Enola's sixteenth birthday, when she finds that her mother has disappeared; Mycroft—now Enola's legal guardian—intends to send her to finishing school to turn her into a proper lady. Refusing to accept this Enola escapes, following clues left behind by Eudoria, to London where along the way she crosses paths with the young runaway Viscount Tewkesbury (Louis Partridge). Now, as she searches for her mom while staying one step ahead of her brothers, Enola finds herself embroiled in a conspiracy that threatens the future of England: one that will put her skills to the test and requires her to fight to live up to her family's legacy…
Related article: MUST WATCH – Hollywood Insider's CEO Pritan Ambroase's Love Letter to Black Lives Matter – VIDEO
'Enola Holmes' Excellent Cast Is Worthy Of The Holmes' Title 
Millie Bobby Brown is a household name by this point in her young life, being only sixteen and having won numerous awards for her electric performance as Eleven in Netflix's hit science fiction show, Stranger Things – a role which called for her to be withdrawn, terse, tense, and reluctant—here she's the complete opposite. It can be described as nothing more than a delightful shock to see Brown in a role like the talkative, zealous Enola Holmes, who is nothing like the quiet character she has portrayed before. Brown is able to flex her incredible comedic talents while she navigates London in the early eighteen hundreds, where she has been taught to bloom as an ambitious sunflower in a field of roses. Throughout the film, she ably and believably shifts between moments of screwball comedy, emotional drama, and action notes.
Accompanying Enola are her two famous literary brothers, Sherlock and Mycroft, played by Henry Cavill and Sam Claflin respectively, who arrive at the Holmes estate in light of their mother's disappearance. Cavill gives a surprisingly heartfelt performance as Sherlock comes to terms with the family he abandoned in favor of his infamous career, slowly warming up to Enola through a narrow game of cat and mouse. Cavill gets to bring out his charming side calling to mind his performance in The Man from U.N.C.L.E; his stoicism masking genuine concern and also pride at his little sister's strong will and intelligence. On the other hand, Claflin plays the perfect movie villain, with a handlebar mustache to thoughtfully twist and evil plots of sending his sister away to a stifling finishing school. Cavill makes a good foil to Claflin's conservative and stuck-up Mycroft.
Related article: Hollywood Insider's CEO Pritan Ambroase: "The Importance of Venice Film Festival as the Protector of Cinema"
Related article: Live Updates: List of Successes From Black Lives Matter Protests!
Louis Partridge will charm his way into your heart with his endearing breakout performance as young Viscount Tewkesbury, Marquess of Basilwether, trying to pass himself off as a flower sales boy on the busy London streets. Running from a similar fate as Enola at home, Tewkesbury is consistently reuniting with the young detective as they run into scrapes together and eventually must solve his own life-threatening case. As a newer actor to join the Hollywood scene, Partridge is a strong addition to the star-studded cast of this film.
Perhaps the most surprising performance is by the incomparable Helena Bohnam Carter, playing Eudoria Holmes, the missing mother, suffragette, and possible anarchist. She is not seen a great deal in this film, her appearances often being through flashback, but the director Bradbeer did not waste her talents in the slightest. She gives a spry, tough performance that helps the viewer truly understand Enola's upbringing and speaks with great conviction, delivering some of the film's most memorable one-liners. Overall, this cast was chosen with great care, leading to an end product that is worthy of the ever-famous Holmes title.  
Related article: The Power of Positivity: Ikorodu Bois + Chris Hemsworth + Russo Brothers + Sam Hargrave
Limited Time Offer – FREE Subscription to Hollywood Insider – Click here to read more on Hollywood Insider's vision, values and mission statement here – Media has the responsibility to better our world – Hollywood Insider fully focuses on substance and meaningful entertainment, against gossip and scandal, by combining entertainment, education, and philanthropy. 
The other supporting cast members turn in fine work, including Killing Eve's Fiona Shaw as a stern headmistress, Chewing Gum's Susan Wokoma as Enola's jiu-jitsu teacher and family friend, Utopia's Adeel Akhtar as the irascible Inspector Lestrade, and Pacific Rim's Burn Gorman as the intimidating assassin sent to kill Tewkesbury. It's worth noting that the scenes with Gorman definitely earn the film it's PG-13 rating: like the later Harry Potter entries, this one doesn't shy away from putting its younger characters in real danger. 
Capturing London in the 1800s with Zeal 
One of the most delectable parts of this film is the incredible way a normally drab period of time was brought to life. Enola Holmes' England is bursting with color and energy, the main character herself admitting, "London isn't quite what I imagined. People are a lot more… excitable than in the country." This is accredited to Martin Hitchcock, the senior art director, and Consolata Boyle, the costume designer, who truly understood the playful nature of the film when designing, especially with Enola's many mischievous disguises. Harry Bradbeer, the director, took this world and began unraveling the traditional Sherlock Holmes story like a spool of string and gave Millie Bobby Brown a new path to tread with Enola. Bradbeer is most noteworthy for his work on Phoebe Waller-Bridge's Fleabag, the darkly comedic hit show that most notably features fourth-wall breaks between the main character and the audience. He carries on this directing style in Enola Holmes, some of the most impressive moments of acting from Brown delivered through a cheeky fourth-wall break. This, alongside his clear understanding of his characters' motivation, shows that Bradbeer was the correct director to breathe life into this film. The film's straightforward narrative is livened up thanks to some stylistic flourishes from Bradbeer such as quick edits flashing between past and present (as Enola recalls her mom's lessons), old-timey title cards, and illustrations in the form of collages; the poster is pretty accurate in conveying the aesthetics at play. 
Related article: 'Dune': Reactions from Timothée Chalamet, Denis Villeneuve, Zendaya, Jason Momoa & Co-Stars
Related article: A Tribute to Leonardo DiCaprio: The Generation Defining Thespian & Hollywood Legend
Occasional noticeable CGI aside, the production values are strong; cinematographer Giles Nuttgens captures the stark contrast between the drab and glum vibe of London, and the more vibrant and colorful countryside and bits of flora (even in the London scenes), and Daniel Pemberton's jaunty score continues to cement his place as one of the best film composers working today. 
"Our Future is Up to Us"
One of the most famous challenges to tackle in film and television is the character of Sherlock Holmes. This is evident through the massive successes of shows like Sherlock or Elementary, but Enola Holmes has managed to give a tender, heartfelt touch to the traditional cold front the character gives off. Enola is nothing like her brothers but instead cares for the people who are unable to protect themselves and would go to great lengths to see her mother alive and well. This allows for a female heroine, that children will hopefully look up to as they grow, letting their curious natures take the best of them and exploring all of their curiosities. 
Related article: Tenet Review: Christopher Nolan Turns Time & The World Inside-Out In His Latest Blockbuster Hit
Related article: Every Christopher Nolan Film Ranked from Good to Best, Director of the Most-Anticipated Film 'Tenet'
Of note is the film's viewpoint. The script by Jack Thorne incorporates themes of change and determining one's future through the plot, set against the backdrop of debates over the Reform Bill (presumably the 1884 Representation of the People Act as it expanded voting privileges, although the film takes some artistic liberties); the Women's Suffrage movement is also briefly hinted at. On one side, there's the establishment represented by men like Mycroft who want to maintain the status quo (there's a surprisingly tense moment between him and Enola in the second half of the movie as he attempts to lord his power over her); the antagonist is revealed to be a reactionary out to kill Tewkesbury for his liberal leanings. In the middle are people like Sherlock; at certain points, he states his lack of interest in politics. One of the stronger scenes involves Sherlock being scolded by Wokoma's character as she points out how, as a man of privilege, he has the luxury of staying neutral and not having to care. And on the other end of the spectrum are people like Enola, Tewkesbury, and Eudoria: people who are willing to fight for change and assert themselves whether through radical or legal means. This willingness to engage with the themes adds some modern-day relevance.
Related article: Do you know the hidden messages in 'Call Me By Your Name'? Find out behind the scenes facts in the full commentary and In-depth analysis of the cinematic masterpiece
Related article: 'God's Own Country' is a Must Watch for Fans of 'Call Me By Your Name'
In that same vein, Enola and Tewkesbury both chafe under the expectations that society and their families have imposed on them. Enola immediately resists the societal role assigned for her and seeks a life other than settling down with a husband. In that same vein, Tewkesbury rejects his family's plan of joining the army. In a bit of reversal, Enola's interests gravitate towards generally considered masculine-coded behavior like fighting, while Tewkesbury is a nature lover and admirer of flora (typically viewed as feminine traits). In the end, the two teens fight to take control of their lives; as one of the clues Eudoria leaves for Enola states, "Our future is up to us".
Political ideas aside, Enola Holmes works as a piece of enjoyable entertainment thanks to a strong cast and anchored by Brown's excellent lead performance. Like most franchise starters, it does wrap up its main story while leaving room for possible sequels. And I actually wouldn't mind.
This film is witty, endearing, lovable, and is sure to leave its audience captivated with the quick, keep-you-on-your-toes nature of the script and brilliant cast of characters. There is no question that there should be a sequel, and hopefully a whole franchise around the daring young detective and all of her allies. Enola Holmes takes the classic characters and really gives you someone to root for, who is smart yet human in all the right places. This is hopefully a bright future for Ms. Holmes, and audiences everywhere are looking forward to what the mind-bending puzzle she will solve next. 
Enola Holmes is currently available to watch on Netflix.
By Jordyn McEvoy and Mario Yuwono
Click here to read Hollywood Insider's CEO Pritan Ambroase's love letter to Black Lives Matter, in which he tackles more than just police reform, press freedom and more – click here.
An excerpt from the love letter: Hollywood Insider's CEO/editor-in-chief Pritan Ambroase affirms, "Hollywood Insider fully supports the much-needed Black Lives Matter movement. We are actively, physically and digitally a part of this global movement. We will continue reporting on this major issue of police brutality and legal murders of Black people to hold the system accountable. We will continue reporting on this major issue with kindness and respect to all Black people, as each and every one of them are seen and heard. Just a reminder, that the Black Lives Matter movement is about more than just police brutality and extends into banking, housing, education, medical, infrastructure, etc. We have the space and time for all your stories. We believe in peaceful/non-violent protests and I would like to request the rest of media to focus on 95% of the protests that are peaceful and working effectively with positive changes happening daily. Media has a responsibility to better the world and Hollywood Insider will continue to do so."
Vote with a conscience – Register to Vote – Your vote saves lives and ends systemic racism
Ways to support Black Lives Matter Movement to end systemic racism
– Do you know the hidden messages in 'Call Me By Your Name'? Find out behind the scenes facts in the full commentary and In-depth analysis of the cinematic masterpiece
– A Tribute To The Academy Awards: All Best Actor/Actress Speeches From The Beginning Of Oscars 1929-2019 | From Rami Malek, Leonardo DiCaprio To Denzel Washington, Halle Berry & Beyond | From Olivia Colman, Meryl Streep To Bette Davis & Beyond
– In the 32nd Year Of His Career, Keanu Reeves' Face Continues To Reign After Launching Movies Earning Over $4.3 Billion In Total – "John Wick", "Toy Story 4", "Matrix", And Many More
Enola Holmes, Enola Holmes, Enola Holmes, Enola Holmes, Enola Holmes, Enola Holmes, Enola Holmes, Enola Holmes, Enola Holmes, Enola Holmes, Enola Holmes, Enola Holmes, Enola Holmes, Enola Holmes, Enola Holmes, Enola Holmes, Enola Holmes, Enola Holmes, Enola Holmes, Enola Holmes, Enola Holmes, Enola Holmes, Enola Holmes, Enola Holmes, Enola Holmes, Enola Holmes, Enola Holmes, Enola Holmes, Enola Holmes, Enola Holmes, Enola Holmes, Enola Holmes, Enola Holmes, Enola Holmes, Enola Holmes, Enola Holmes, Enola Holmes, Enola Holmes, Enola Holmes, Enola Holmes, Enola Holmes, Enola Holmes, Enola Holmes, Enola Holmes, Enola Holmes, Enola Holmes, Enola Holmes, Enola Holmes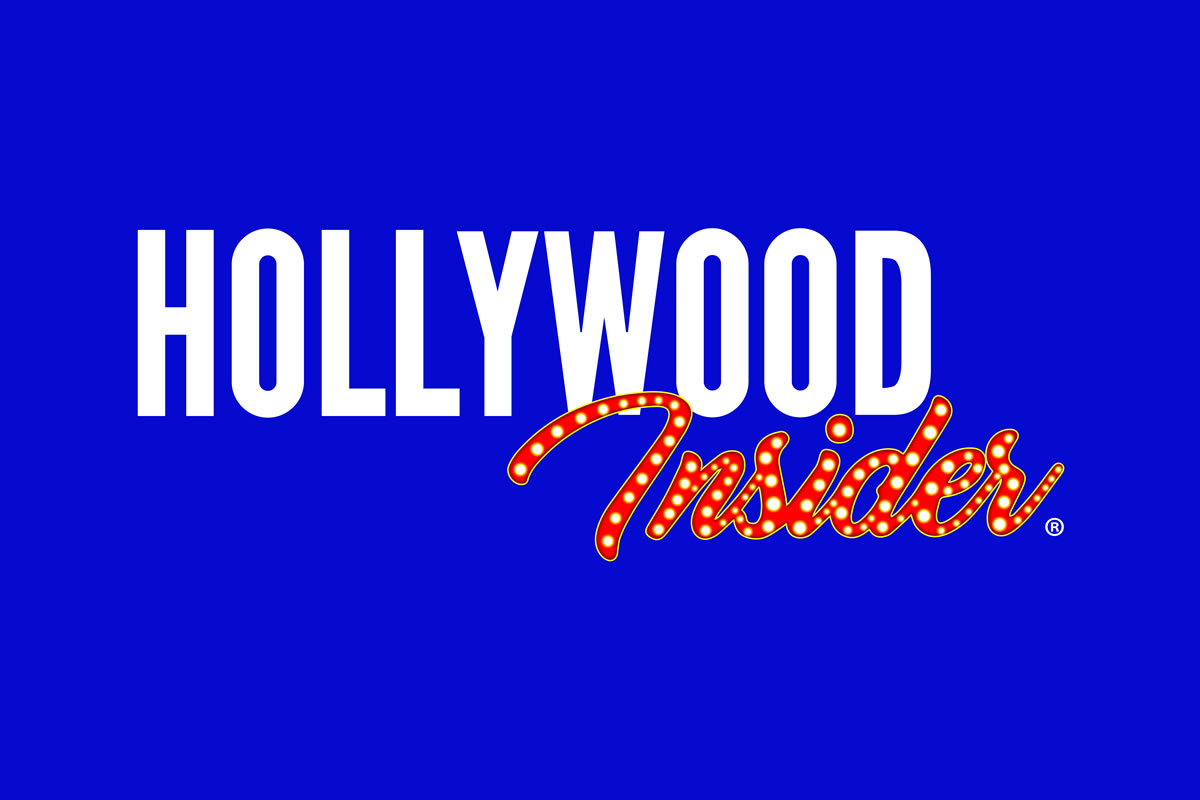 Hollywood Insider  is a media network thatfocuses on substance and meaningful entertainment/culture, so as to utilize media as a tool to unite and better our world, by combining entertainment, education and philanthropy, while being against gossip and scandal.