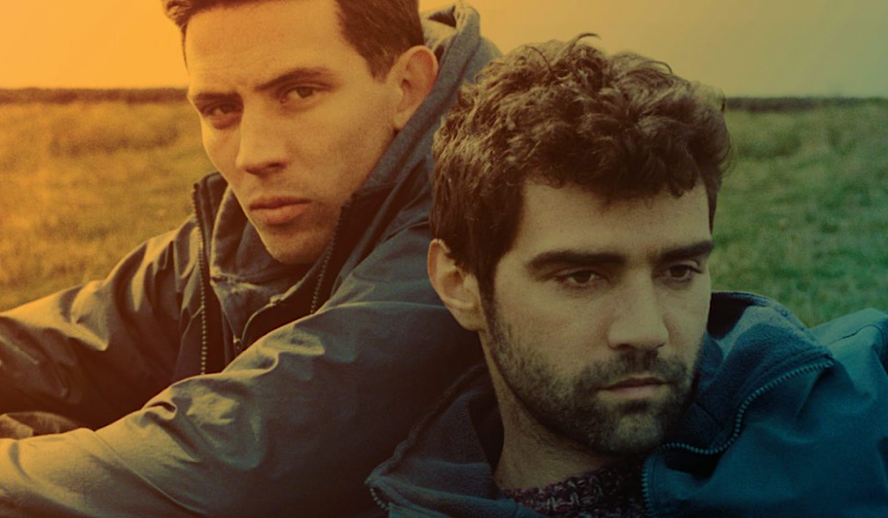 Photo: God's Own Country/Picturehouse Entertainment
What does it mean for spring to come? Francis Lee's feature directorial debut God's Own Country (2017) is a heartfelt reflection on love's silent power to animate and give life (available on Netflix). The winner of Best Feature at British Independent Film Awards, the Jury Award at Berlin, and Best Director at Sundance, God's Own Country is a coming-of-age story as much as a romantic love one, brutal and tender at the same time. For fans of Call Me By Your Name, this film is a must-watch. Elio and Oliver's chemistry and romance made them the most talked-about couple, whereas due to lack of marketing, many did not even hear of God's Own Country's Johnny and Gheorghe, and this couple have romance, passion and chemistry dripping from every pore of their beautiful love story and union. 
Subscribe to Hollywood Insider's YouTube Channel, by clicking here. 
The story follows Johnny (Josh O'Connor of Netflix's The Crown), a young man living with his father Martin (Ian Hart), and grandmother Deirdre (Gemma Jones) on a failing sheep farm. He is burdened with the responsibility to sustain the farm and take care of the family in the aftermath of Martin's stroke which has left him debilitated. Johnny's demeanor demonstrates his alienation, resentment, and disappointment, as well as his sense of being entrapped in the "shithole" of his rural town. He deals with his frustration through binge drinking and casual sex with strangers that are completely devoid of affection. This routine gets interrupted when a Romanian immigrant worker arrives at the farm to help temporarily with the lambing season. In contrast to Johnny's indifference, Gheorghe (Alec Secareanu) is knowledgeable and curious about the job and seems to possess a form of self-awareness Johnny hasn't gained yet for himself. 
Related article: Did you see the hidden messages in 'Call Me By Your Name'? Find out behind the scenes facts in the full commentary and In-depth analysis of the cinematic masterpiece
Resistance to Love
Johnny's detached attitude and intentional self-distancing, as well as the mockery and insults he subjects Gheorghe to, seem to be defense strategies against the growing desire he feels for this mysterious and handsome stranger. His self-denial is not about his homosexuality, but a resistance against admitting his vulnerability and need for love. As they pack their sleeping bags and a bucket of instant noodles to tend to the ewes ready to give birth in the open fields, a new world for two starts to form slowly and the film's tone has its first shift away from the bleakness of the first act.
Related article: WATCH: "If Your Child Told You They Were Gay/Lesbian, What Would You Do?" – Prince William Confirms He Would Completely Accept His Gay Children – Hollywood Insider's 'Messages From America' – Episode 6
Being a farmer is real work, that usually spans the whole day, leaving one cold, hungry and tired when night comes. The landscape is oppressive, and Lee makes sure we feel every element in the open field, from the piercing wind to the swallowing muck. The visceral nature of the labor of lambing – birth, but also possibly death – is shown without any visual restraint. In a pivotal scene, Johnny looks on with complete amazement and disbelief when Gheorghe seems to do the impossible and bring back to life, through his touch, warmth and persistence, a runt lamb that wouldn't be able to make it on its own. Gheorghe is a nurturer who brings to life, not just the lamb but also Johnny. Later on, he will skin a dearborn to make a coat for this orphan so that the ewe will accept it as her own and provide nutrition, protection and affection. Life continues in the harshest conditions, even in the face of death. But it's easier when there is someone to take care of you.
Related article: A Tribute To Freddie Mercury – A Hero That Dared To Be Himself
An Unconventional Form of Masculinity
Gheorghe's maternal qualities – as shown in his interaction with the animals – will transfer to his relationship with Johnny. As Johnny tries to control himself in the face of the erotic tension between the two through insults and domination attempts, trying to hurt the other in order not to get hurt himself, the first sexual encounter between the two takes place in the aftermath of a violent rumble in the mud. But Gheorghe will show Johhny how to be open to be loved, as well as to himself. Gheorghe guides Johnny to be sensual, affectionate, and passionate during love-making rather than his previous soul-less and emotionless quickies. This is a necessary element of maturation for Johnny, as he needs to learn to recognize and take care of his vulnerability and in turn his love Gheorghe. Or else, his soul will get infected like an open wound. Lee presents love as a ritual of healing. Just like how it was with the motherless lamb, Gheorghe's love will rescue Johnny and raise him emotionally. Gheorghe tenderly shows Johnny the meaning of romance, the utilization of the soul while love-making, and the importance of the heart when being intimate. 
Related article: Alan Turing: Gay Hero Stopped World War II Then Punished By Government
Johnny doesn't yet know how to respond – this kind of affection is so novel in his life. But as he gets reassured of Gheorghe's candor and openness, he too opens up. Lee positions their naked bodies in bed, lying in leisure, relaxed and away from worry. Finally, Johnny starts smiling. He is becoming a different version of himself; warm, playful, helpful, full of concern. This first experience of love thaws the ice that has been stopping us from seeing all these facets of his personality. 
Exclusive: Lion King is now a talk show host? The Launch of NEWEST ANIMATED TALK SHOW – 'The Anytime Show' with host Mister H. I. | Much needed humor and perspective
Spring Comes, Then Leaves
As Johnny starts experiencing emotional intimacy, the colors, the sounds and the scenery itself begins to change. The gritty greens of the relentless landscape slowly start incorporating hyacinths purples and daffodil yellows. The dark, grey, cold light of the lonely dusk hours turn into crisp, bright whites of early morning light and warm gold tones of simple domesticity. Nature reawakens, and Johnny too, as well as his love for what surrounds him. 
When Gheorghe leaves, everything goes back to darkness. However, even though Johnny struggles with his anger towards himself, he has already changed, and we can see it in his interactions with family. The care he has been given by Gheorghe pours into his relationship to his father. And he comes to realize that this is what he wants, that this is the key to his own happiness.
Related articles:  A Tribute To The Academy Awards: All Best Actor/Actress Speeches From The Beginning Of Oscars 1929-2019 | From Rami Malek, Leonardo DiCaprio To Marlon Brando & Beyond | From Olivia Colman, Meryl Streep To Bette Davis & Beyond
God's Own Country is a very tactual film from the start, whether it's images of Gheorghe petting a lamb, or Johnny gently brushing the sweater Gheorghe left behind. These forms of gentleness stand out even more starkly in comparison to earlier scenes from the film, such as those of Johnny vomiting in the bathroom or the forced insemination of cattle. This is not surprising as the film performs love's caress throughout its runtime. 
Related Article: Want GUARANTEED SUCCESS? Remove these ten words | Transform your life INSTANTLY
Faithfulness to Reality
Lee's film is partly autobiographical, and it also shows his affection for the landscape he grew up in – even when he explicitly denies to paint in abstract beauty – as well as the respect he has for the people who live there. The atmosphere is as real as it gets (he ordered that the costumes be sourced only from local shops where the characters would have been shopping from), and the farm that the movie was shot on is 10 minutes down the road from his dad's. Labor is faithfully shown in all its aches and hardships (the actors didn't use hand doubles). But none of this social-realist approach subtracts from the sublime character of the drama, which is enriched by ample natural symbolism. 
Limited Time Offer – FREE Subscription to Hollywood Insider, for substance and meaningful entertainment that is free of gossip and scandal, click here
O'Connor is brilliant in showing a whole range of moods and gives a delicate and sensitive performance. Since the film is mainly from Johnny's perspective, we are right there for his journey of transformation. The closely tight shots and handheld camera of cinematographer Joshua James Richards enable us to fully be immersed in the physicality of the whole story.
The film gets its title from its principal shooting location, rural Yorkshire, England, which also, one can argue, connotes the quasi-divine influence that the loved one can have on one's life. God's Own Country is as raw as it is beautiful. Johnny and Gheorghe's love story will stay in your hearts and minds forever. Josh O'Connor and Alex Secareanu as Johnny and Gheorghe sizzle on screen. 
God's Own Country is highly recommended by Hollywood Insider and it is available for streaming on Netflix, Amazon Prime Video and YouTube. 
Cast: Josh O'Connor, Alec Secăreanu, Gemma Jones, Ian Hart
Writer – Director: Francis Lee
Executive Producers: Manon Ardisson, Jack Tarling
Music: A Winged Victory for the Sullen
Cinematography: Joshua James Richards
Editor: Chris Wyatt
More Interesting Stories From Hollywood Insider
– Do you know the hidden messages in 'Call Me By Your Name'? Find out behind the scenes facts in the full commentary and In-depth analysis of the cinematic masterpiece
– A Tribute To The Academy Awards: All Best Actor/Actress Speeches From The Beginning Of Oscars 1929-2019 | From Rami Malek, Leonardo DiCaprio To Marlon Brando & Beyond | From Olivia Colman, Meryl Streep To Bette Davis & Beyond
– Why Queen Elizabeth II Is One Of The Greatest Monarchs | Her Majesty Queen Elizabeth II of United Queendom of Great Britain & Northern Ireland
– Compilation: All James Bond 007 Opening Sequences From 1962 Sean Connery to Daniel Craig
– In the 32nd Year Of His Career, Keanu Reeves' Face Continues To Reign After Launching Movies Earning Over $4.3 Billion In Total – "John Wick", "Toy Story 4", "Matrix", And Many More
– Want GUARANTEED SUCCESS? Remove these ten words from your vocabulary| Transform your life INSTANTLY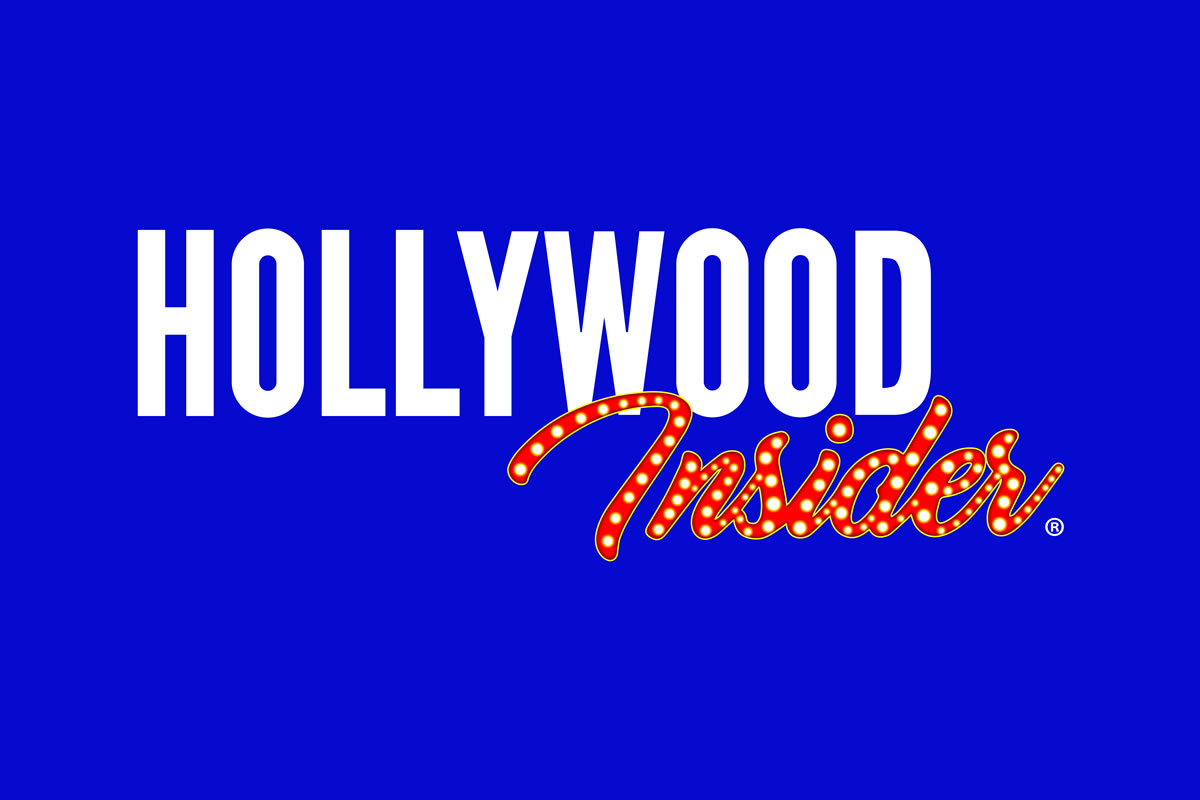 Hollywood Insider  is a media network thatfocuses on substance and meaningful entertainment/culture, so as to utilize media as a tool to unite and better our world, by combining entertainment, education and philanthropy, while being against gossip and scandal.