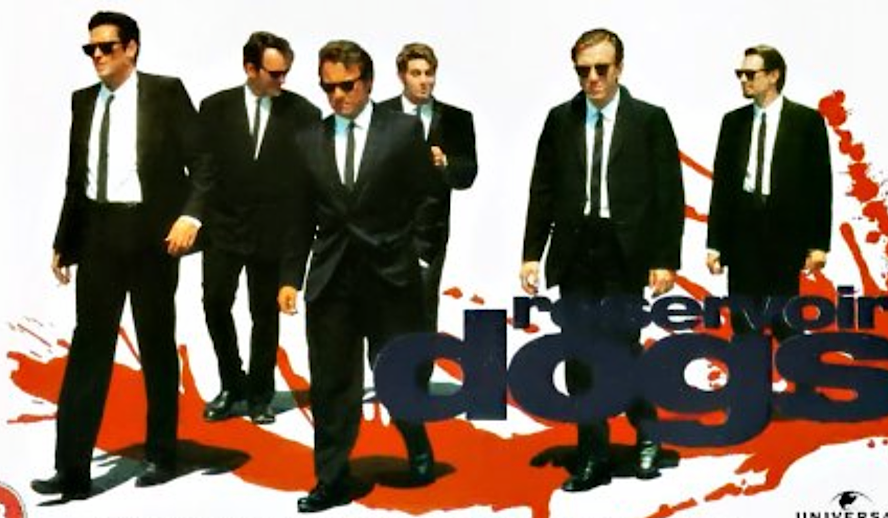 Video Version of this Article
Photo: Greatest Directorial Debuts
From the most celebrated cinematic auteur to the most obscure independent director, every industry member began as an inexperienced outsider chasing after a dream. Any creative mind to have ever left a mark on film had to fight through the seemingly insurmountable difficulties and innumerable doubts inherent in the process of crafting an inaugural feature. Nothing is assured to a first-time director other than that which they can find within themselves to carry their project over the finish line and while many falter, a select few fly. With four of last year's eight Best Picture nominees coming from first-time directors, it is clear that yet another talented crop of young innovators has arrived hungry for the opportunity to tell new and unique stories. This article breaks down the very best directorial debuts from around the world, offering a loose ranking that spans the long history of film. 
Related article: OSCAR-NOMINATED – EXCLUSIVE: 'Dune' Full Commentary, Reactions, Making Of – Timothee Chalamet, Zendaya, Oscar Isaac
Related article: OSCAR-NOMINATED – 'House of Gucci' Full Commentary & Behind the Scenes – Lady Gaga, Adam Driver, Jared Leto, Al Pacino
Related article: OSCAR-NOMINATED – 'Belfast' Full Commentary & BTS – Jamie Dornan, Caitriona Balfe, Judi Dench
Some basic criteria for the film's listed are that their director must've gone on to make at least one other feature (no one-and-doner's like Charles Laughton's 'Night of the Hunter' (1955)), the film must be at least 60 minutes long (no shorts like Charlie Chaplin's 'Caught in the Rain' (1914)), and the film must have only had one credited director (no collaborations like Terry Gilliam and Terry Jones' 'Monty Python and the Holy Grail' (1975)). 
Greatest Directorial Debuts:
15. 'Hiroshima Mon Amour' (Alain Resnais, 1959)
The first of many French New Wave debuts on this list, Alain Resnais' hypnotic romantic-tragedy 'Hiroshima Mon Amour' (1959) paints a delicate picture of a one-night relationship between traumatized French actress Elle played by Emmanuelle Riva and smitten Japanese architect Lui portrayed by Eiji Okada as they wander the city of Hiroshima, still rebuilding from the decimation of the atomic bomb during the Second World War. Resnais had previously directed the harrowing documentary short 'Night and Fog' (1956), an unflinching depiction of the atrocities committed within the Nazi's concentration camps, and with 'Hiroshima Mon Amour' the director cemented himself at the forefront of French filmmaking and a steadfast steward of activist filmmaking for decades to come. 
14. 'Reservoir Dogs' (Quentin Tarantino, 1992)
One of the most famous debuts in film history came in 1992 with the release of the then-unknown Quentin Tarantino's blood-soaked heist thriller 'Reservoir Dogs'. Tarantino had been employed at the Video Archives rental store in Los Angeles and intended to make an ultra-low-budget home movie with his friends. The script he had written for the project astonishingly found its way into the hands of actor Harvey Keitel who liked it so much he decided to produce it. Tarantino used the new budget to cast underground talents like Steve Buschemi, Michael Madsen, and Tim Roth in the film, matriculating into the stylishly edited and viciously penned classic of independent Cinema that the film quickly grew into after the release of 'Pulp Fiction' (1994) shocked the world and turned millions of eyes onto Tarantino and his seemingly miraculous origins. 
Related article: All Best Actor/Actress Speeches From The Beginning Of Oscars 1929-2019 | Hollywood Insider
Related article: 'In the Heights' Full Commentary & Behind the Scenes +  Reactions – Lin Manuel Miranda, John M. Chu
13. 'Ivan's Childhood' (Andrei Tarkovsky, 1962)
It's admittedly hard to imagine legendary Russian filmmaker Andrei Tarkovsky as anything other than a grizzled master of his craft, but just like every other director, Tarkovsky had to start somewhere. Unlike most directors though, Tarkovsky started with an intensely gripping epic combining the fog of war with the tragedy of innocence lost in 'Ivan's Childhood' (1962). The director of numerous masterpieces like 'Solaris' (1972) and 'Stalker' (1980), Tarkovsky's keen eye for stunning visuals and expert balance between head and heart were both present in his first feature, the story of the 12-year-old orphan Ivan who weasels his way into the role of a Soviet spy during World War II and rebels against three caring soldiers doing their best to take care of him on the front.
12. 'Lady Bird' (Greta Gerwig, 2017)
Actress Greta Gerwig took the film world by storm with her brutally honest and touchingly tender off-beat coming-of-age drama 'Lady Bird' (2017). The star of director Noah Baumbach's 'Frances Ha' (2012) and 'Mistress America' (2015), Gerwig set off on her own to direct the largely autobiographical film about her own upbringing and high school experience in Sacramento, California. The film centers on the senior year of Saoirse Ronan's "Lady Bird" McPherson and her struggles to find independence from her domineering mother Marion portrayed by a career-best Laurie Metcalf. Along with Ronan, the film starred actors like Beanie Feldstein, Timothée Chalamet, Lucas Hedges, and Odeya Rush as eccentric friends and classmates of Lady Bird as she dreams of a collegiate life on the West Coast. Routinely cited as one of the most important films of the decade, Gerwig more than held her own in the directing chair, injecting the film with a forlorn beauty most experienced directors routinely struggle to achieve.
Related article: #metoo Revolution: Powerful Questions That Need Answers
Related article: FACT-CHECKED Series: Timothee Chalamet and 32 Facts about The Young Superstar
11. 'Sex, Lies, and Videotape' (Steven Soderbergh, 1989)
While some of its legacy may still be tied up in its contentious Palme d'Or win over Spike Lee's 'Do The Right Thing' (1989) (still far better than that film's Best Picture exclusion and the subsequent awarding of  'Driving Miss Daisy' at the 1990 Oscar ceremony), Steven Soderbergh's entrancingly erotic and remarkably confident debut 'Sex, Lies, and Videotape' (1989) remains one of the most influential films of the decade and an essential harbinger of the independent film revolution of the 1990s. Soderbergh wrote the script across an eight-day road trip using yellow legal pads and managed to shoot the film over a month on a minuscule budget. 'Sex, Lies, and Videotape' would prove an important stepping stone for many of it's main cast, featuring Andie MacDowell in her first starring role as the sexually repressed Ann, Peter Gallagher as her adulterous lawyer husband, Laura San Giacomo as her extroverted sister, and a revelatory James Spader as Gallagher's old college friend who visits the couple and reveals his strange fetish to Ann, changing both of their lives forever. 
10. 'American Beauty' (Sam Mendes, 1999)
Lauded British stage director Sam Mendes pulled off the nearly impossible with 'American Beauty' (1999), joining Delbert Mann, Jerome Robbins, Robert Redford, James L. Brooks, and Kevin Costner as the only directors to ever win the Best Director Oscar for their first feature film. Mendes' film blended an overwhelming sombreness in tone with an acerbic wit in its screenplay, immediately gathering steam among audiences upon its release and winding up the ninth highest-grossing film of 1999. Kevin Spacey starred as the deeply depressed Lester Burnham, a dispassionate suburbanite father tumbling head-first into a mid-life crisis. The immense cast additionally consisted of Annette Bening as Lester's wife Carolyn, Thora Birch as his daughter Jane, Mena Suvari as Jane's friend, and Lester's object of obsession Angela, Wes Bentley as Jane's reclusive camera-clad boyfriend Ricky, and Chris Cooper as Ricky's tempestuous father Frank. The film was nominated for eight Academy Awards, winning five including Best Picture.
Related article: MUST WATCH – The Hollywood Insider's CEO Pritan Ambroase's Love Letter to Black Lives Matter – VIDEO
Subscribe to The Hollywood Insider's YouTube Channel, by clicking here.
9. 'Get Out' (Jordan Peele, 2017)
It's possible no film from the last decade made a bigger cultural impact than Jordan Peele's instantly iconic mash-up of social satire and spine-tingling horror; 'Get Out' (2017). Half of the famed comic duo Key & Peele alongside Keegan-Michael Key, Peele finally dared to venture outside of comedy with his multifaceted directorial debut, surprising both his loyal fans and general audiences with his complex rumination over the harsh realities of racism in America and kinetic directing style. 'Get Out' served as Oscar-winner Daniel Kaluuya's breakthrough performance amongst the movie-going public, his character Chris serving as the film's emotional anchor. Peele's film centers on Chris's girlfriend Rose Armitage, played exceptionally by Allison Williams, bringing him on a trip upstate to meet her family composed of Bradley Whitford as her pandering father, Catherine Keener as her eerie mother, and Caleb Landry Jones as her sadistic brother. The film truly lived up to the moment, shedding light on the fears of many millions of Americans while proving itself and its director as the latest evolutionary watermarks in contemporary storytelling.
8. 'Blood Simple' (Joel Coen, 1984)
Very few debuts reflect the tone and perspective of their director's ensuing filmography better than Joel Coen's Texan neo-noir thriller 'Blood Simple' (1984). The latent wit of later endeavors like 'Raising Arizona' and 'The Big Lebowski', the acidic heart of works like 'Fargo' (1996) and 'No Country For Old Men' (2007), and the profound dolefulness of films like 'Inside Llewyn Davis' (2013) and 'A Serious Man' (2009) are all perfectly bundled together within Coen's first feature. Scripted by Coen alongside brothers and later co-director Ethan, the film also served as the introductory screen appearance for three-time Oscar-winner Frances McDormand as the wife of a seedy bar owner who begins an affair with one of his employees. Dan Hedaya portrayed her bottom-feeding husband and John Getz playing her doltish lover, the former setting in motion a murder plot to be carried out by an exceptionally evil M. Emmet Walsh. The film that follows is a masterclass in tension and a near-perfect start to the Coen brother's unique career. 
Related article: Why Queen Elizabeth II Is One Of The Greatest Monarchs | Her Majesty Queen Elizabeth II of United Queendom of Great Britain & Northern Ireland (Video Insight)
Limited Time Offer – FREE Subscription to The Hollywood Insider
Click here to read more on The Hollywood Insider's vision, values and mission statement here – Media has the responsibility to better our world – The Hollywood Insider fully focuses on substance and meaningful entertainment, against gossip and scandal, by combining entertainment, education, and philanthropy.
7. 'Who's Afraid of Virginia Woolf?' (Mike Nichols, 1966)
The chamber piece to end all chamber pieces, Mike Nichols' propulsive adaptation of Edward Albee's quintessential play 'Who's Afraid of Virginia Woolf?' (1966) is one of the best-acted films of all time. Set in and around a late-night dinner party held at the house of the bitter aging couple of George and Martha and attended by the spritely Nick and Honey, the film expertly re-formats the play from the stage to the silver screen. George, an exasperated college history professor, is locked in a loveless marriage with the daughter of his university's president, Martha, who reveals that she had invited the young couple over for drinks after a tiresome faculty get-together. The constantly-agitated duo, portrayed with jaw-dropping sincerity by Elizabeth Taylor and Richard Burton, reflected the two actors' real-life off-and-on marriage and explosive reputation. The pair starred opposite relative newcomers George Segal and Sandy Dennis, each holding their own against the dynamic force they shared the screen with, but the film ultimately rested upon the shoulders of Burton, Taylor, and its fresh-faced director. 
6. 'Duel' (Steven Spielberg, 1971)
It is hard to imagine life before Steven Spielberg. The award-winning director has defined the childhood of multiple generations with his unique form of cinematic magic in films like 'Raiders of the Lost Ark' (1981),  'E.T. the Extra-Terrestrial' (1982), and 'Jurassic Park' (1993). Nonetheless, in 1971, Spielberg was little more than an ambitious up-start episodic television director looking to break into the industry any way he could. His first shot at helming a feature film came with the planned production of Richard Matheson's short story 'Duel' (1971) for the ABC Movie of the Week program on the channel. Spielberg completely surpassed any and all expectations with his eventual product, far transcending the typical limitations of the TV-movie format and assembling a near-perfect thrill ride through the Mojave Desert. Dennis Weaver starred as travelling businessman Travis Mann who runs afoul of the deranged driver of a dilapidated tanker truck. The two become locked in a deadly vehicular duel that has endured as one of the most energetically filmed and blisteringly tense to ever be captured on film, paving the way for Spielberg to both invent and perfect the Hollywood blockbuster in the decades to come. 
Related article: The Hollywood Insider's CEO Pritan Ambroase: "The Importance of Venice Film Festival as the Protector of Cinema"
Related article: The Masters of Cinema Archives: The Hollywood Insider Pays Tribute to 'La Vie En Rose', Exclusive Interview with Director Olivier Dahan
Related article: – Want GUARANTEED SUCCESS? Remove these ten words from your vocabulary| Transform your life INSTANTLY
5. 'Breathless' (Jean-Luc Godard, 1960)
There is little left to be said about the now-mythical Jean-Luc Godard's astonishingly influential debut feature 'Breathless' (1960). The film did for the French New Wave what Arthur Penn's 'Bonnie and Clyde' (1967) later did for the American chapter of the movement, establishing the distinct tone and spirit of the films to follow. A simple story told in an excitingly new fashion, the film follows the antics of the cigarette-smoking car thief Michel attempting to tie up the loose ends in his life and convince his American girlfriend Patricia to run away to Italy with him after he kills a policeman.
In a breakthrough performance, Jean-Paul Belmondo starred as Michel, creating an instantly iconic likeness somewhat modeled on the various film personas of Humphrey Bogart. The film's controversial subject matter got the film banned in many countries after its release, though international outrage was largely softened as its legacy grew alongside the burgeoning French film industry. Godard said of the film and its seismic impact on the way films were made, "there used to be just one way… There were people who protected it like a copyright, a secret cult only for the initiated. That's why I don't regret making 'Breathless' and blowing that all apart."
4. 'In Bruges' (Martin McDonagh, 2008)
Likely the least-seen feature on this list, British writer-director Martin McDonagh's hilarious yet devastating debut 'In Bruges' (2008) is undoubtedly one of the most underappreciated films of the last twenty years. A pitch-black comedy, the film depicts a few days in the life of a dubious pair of Irish hitmen forced to hide out in the city of Bruges, Belgium after a job goes South. Featuring career-defining performances from Colin Farrell and Brendan Gleeson as the sympathetic assassin's Ken and Ray and a hysterically unhinged turn from Ralph Fiennes as their neurotic employer Harry, the film is one of the most poignant blends of side-splitting hilarity and soul-crushing melancholia in film history. While the performances are otherworldly across the board, the film's greatest asset is McDonagh's brilliant screenplay and a decisive direction. The director would go on to much acclaim with his similarly dark comedy-drama 'Three Billboards Outside Ebbing, Missouri' in 2017, but despite that film's many strengths, it is dwarfed in comparison to McDonagh's truly peerless 'In Bruges'.  
Related article: OSCAR-NOMINATED – 'West Side Story' Full Commentary – Rita Moreno, Steven Spielberg, Rachel Zegler
Related article: OSCAR-NOMINATED – 'No Time to Die' Full Commentary, Behind the Scenes & Reactions, Daniel Craig, Rami Malek, Bond
3. 'The 400 Blows' (François Truffaut, 1959)
The final film of the French New Wave to appear on this list, François Truffaut's deeply personal testament to the unspoken struggles of adolescence 'The 400 Blows' (1959) may very well be the greatest film in France's history. Truffaut, who had enjoyed a budding career as a famously brutal film critic at the Cahiers du Cinema magazine, was inspired by a viewing of Orson Welles' 'Touch of Evil' (1958) at the 1958 Brussels World Fair to finally create his own film using the extensive knowledge on the form he had amassed during his time at Cahiers. 'The 400 Blows' centers on the struggles of Antoine Doinel, a young boy on the verge of failing out of primary school and getting cast out by his callous parents. After getting in trouble with the police for his latest hair-brained antics, the boy reaches a breaking point and succumbs to the mounting weight of the world on his shoulders. In large part autobiographical of Truffaut's own childhood, the film is a harshly honest snapshot of the underappreciated pressures of being a kid in a world that requires you to grow up or flunk out.
2. 'Citizen Kane' (Orson Welles, 1941)
No list of impressive screen debuts would be complete without the forefather of them all, Orson Welles' immortal 'Citizen Kane' (1941). The film has held a stalwart position as one of the best films, first feature or otherwise, of all time, growing to become synonymous with cinematic exceptionalism. Welles had become the most sought-after name in Hollywood following a legendary radio broadcast of H. G. Wells' "The War of the Worlds" (1897), signing a remarkably expensive exclusivity contract with RKO Pictures that would eventually lead to the formation of his first feature. Welles would serve as the film's director, producer, co-writer (though largely disputed by fellow co-writer Herman J. Mankiewicz), and star, finding his herculean efforts rewarded by an overnight stardom and the label of the brightest young mind in Hollywood.
The film served as a pseudo-biography of media baron William Randolph Hearst, in the film referred to as Charles Foster Kane. Kane's entire life is combed through after the news uncovers his final words before his death; "Rosebud". Only a select few films have reached the impenetrable status of 'Citizen Kane' across the 80 years since its release due in large part to its ever-relevant thesis on media sensationalism and the traumas of unfettered capitalism. While the film's substance remains one of its foremost assets, it is ultimately Welles himself and the larger-than-life legacy he amassed during the span of his life.
Related article: EVOLUTION: Every Henry Cavill Role From 2001 to 2021, All Performances Exceptionally Poignant
Related article: EVOLUTION: Every Chris Evans Role From 1997 to 2020, All Performances Exceptionally Poignant
1. '12 Angry Men' (Sidney Lumet, 1957)
While there have been plenty of bonafide classics new and old on this list, none have come close to surpassing acclaimed filmmaker Sidney Lumet's eternally impactful masterpiece '12 Angry Men' (1957). The gold standard for first-time directors, Lumet's film has enjoyed a similarly sustained relevance to 'Citizen Kane', only increasing in significance over time. The director, who had only a few television production credits to his name, was hand-picked by the film's producer and star Henry Fonda to helm the project. A pure and simple morality tale surrounding a jury's ultimate deliberation over the fate of an 18-year-old defendant accused of murdering his father, the film remains the greatest examination of truth and justice in film history and an intensely layered dissection of guilt and innocence. Lumet handled the film better than any of his more experienced contemporaries, proving himself as a dedicated exponent of Cinema as well as the most accomplished debut director in the history of film.
Honorable Mentions: 'Badlands' (Terrence Malick, 1971), 'Knife in the Water' (Roman Polanski, 1962), 'Being John Malkovich' (Spike Jonze, 1999), 'Bob Roberts' (Tim Robbins, 1992), 'Night of the Living Dead' (George A. Romero, 1968), 'A Girl Walks Home Alone at Night' (Ana Lily Amirpour, 2014), 'La Pointe-Courte' (Agnès Varda, 1955), 'Pather Panchali' (Satyajit Ray, 1955), 'Shadows' (John Cassavetes, 1959), 'The Virgin Suicides' (Sofia Coppola, 1999).
By Andrew Valianti
Click here to read The Hollywood Insider's CEO Pritan Ambroase's love letter to Cinema, TV and Media. An excerpt from the love letter: The Hollywood Insider's CEO/editor-in-chief Pritan Ambroase affirms, "We have the space and time for all your stories, no matter who/what/where you are. Media/Cinema/TV have a responsibility to better the world and The Hollywood Insider will continue to do so. Talent, diversity and authenticity matter in Cinema/TV, media and storytelling. In fact, I reckon that we should announce "talent-diversity-authenticity-storytelling-Cinema-Oscars-Academy-Awards" as synonyms of each other. We show respect to talent and stories regardless of their skin color, race, gender, sexuality, religion, nationality, etc., thus allowing authenticity into this system just by something as simple as accepting and showing respect to the human species' factual diversity. We become greater just by respecting and appreciating talent in all its shapes, sizes, and forms. Award winners, which includes nominees, must be chosen on the greatness of their talent ALONE.
I am sure I am speaking for a multitude of Cinema lovers all over the world when I speak of the following sentiments that this medium of art has blessed me with. Cinema taught me about our world, at times in English and at times through the beautiful one-inch bar of subtitles. I learned from the stories in the global movies that we are all alike across all borders. Remember that one of the best symbols of many great civilizations and their prosperity has been the art they have left behind. This art can be in the form of paintings, sculptures, architecture, writings, inventions, etc. For our modern society, Cinema happens to be one of them. Cinema is more than just a form of entertainment, it is an integral part of society. I love the world uniting, be it for Cinema, TV. media, art, fashion, sport, etc. Please keep this going full speed."
More Interesting Stories From The Hollywood Insider
– Want GUARANTEED SUCCESS? Remove these ten words from your vocabulary| Transform your life INSTANTLY
– A Tribute to Martin Scorsese: A Complete Analysis of the Life and Career of the Man Who Lives and Breathes Cinema 
– Do you know the hidden messages in 'Call Me By Your Name'? Find out behind the scenes facts in the full commentary and In-depth analysis of the cinematic masterpiece
– A Tribute To The Academy Awards: All Best Actor/Actress Speeches From The Beginning Of Oscars 1929-2019 | From Rami Malek, Leonardo DiCaprio To Denzel Washington, Halle Berry & Beyond | From Olivia Colman, Meryl Streep To Bette Davis & Beyond
– In the 32nd Year Of His Career, Keanu Reeves' Face Continues To Reign After Launching Movies Earning Over $4.3 Billion In Total – "John Wick", "Toy Story 4", "Matrix", And Many More
directorial debuts, directorial debuts, directorial debuts, directorial debuts, directorial debuts, directorial debuts, directorial debuts, directorial debuts, directorial debuts, directorial debuts, directorial debuts, directorial debuts, directorial debuts, directorial debuts, directorial debuts, directorial debuts, directorial debuts, directorial debuts, directorial debuts, directorial debuts, directorial debuts, directorial debuts, directorial debuts, directorial debuts, directorial debuts, directorial debuts, directorial debuts, directorial debuts, directorial debuts, directorial debuts, directorial debuts, directorial debuts, directorial debuts, directorial debuts, directorial debuts, directorial debuts, directorial debuts, directorial debuts, directorial debuts, directorial debuts, directorial debuts, directorial debuts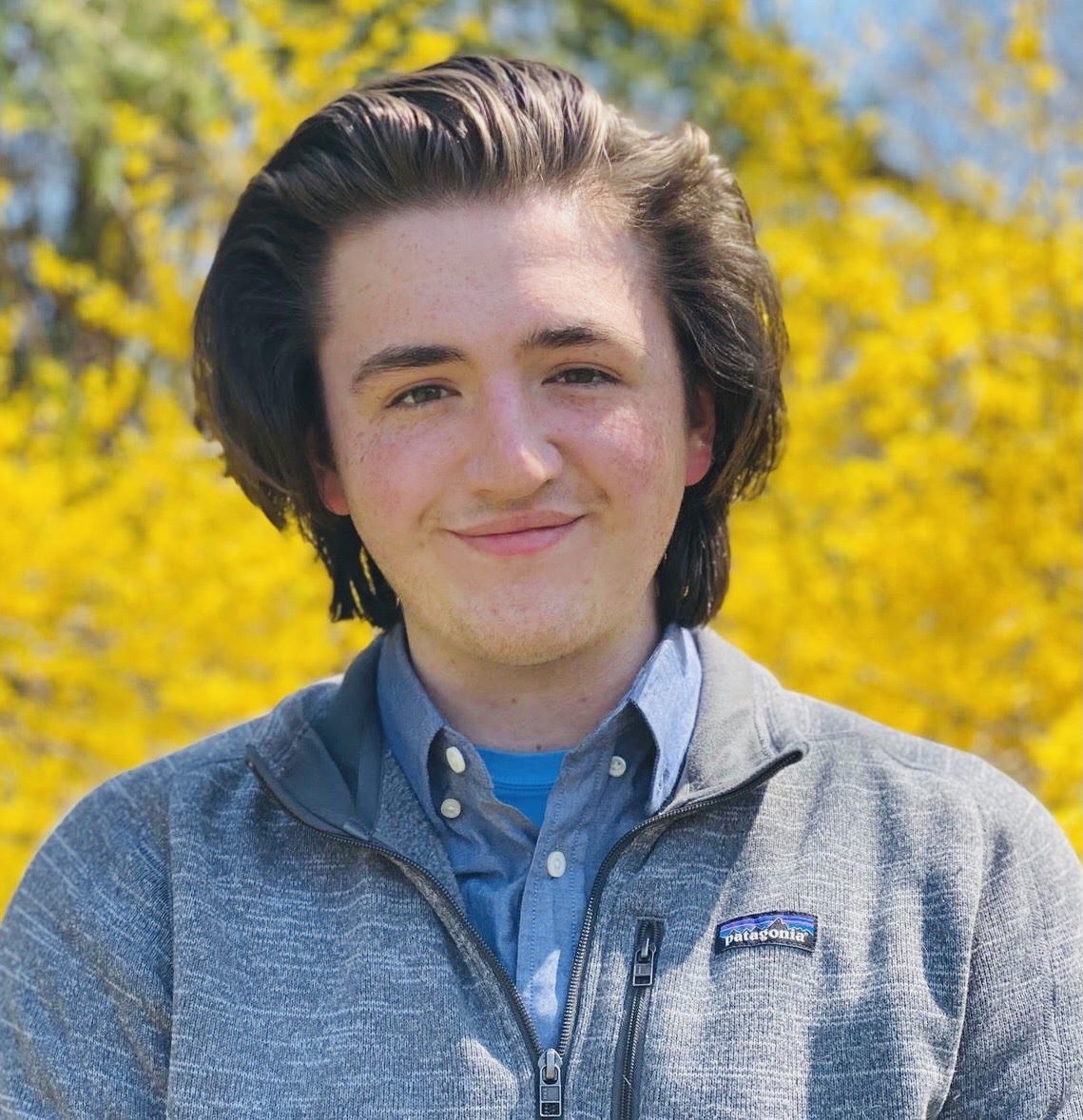 Andrew Valianti is a writer and an aspiring producer-director, and all-around film lover. While writing both features and reviews for the Hollywood Insider, Andrew has focused on the intersection of cinema and politics as they relate to empowering diverse stories and viewpoints. Through both study and practice, Andrew has seen first hand the many ways in which film and media can have a positive and meaningful impact on everyday lives. His personal views align with the Hollywood Insider, as he views journalism as a means to empower and mobilize positive change rather than spread gossip or negativity. He believes that art ignites action and has sought to pursue stories that further this goal.