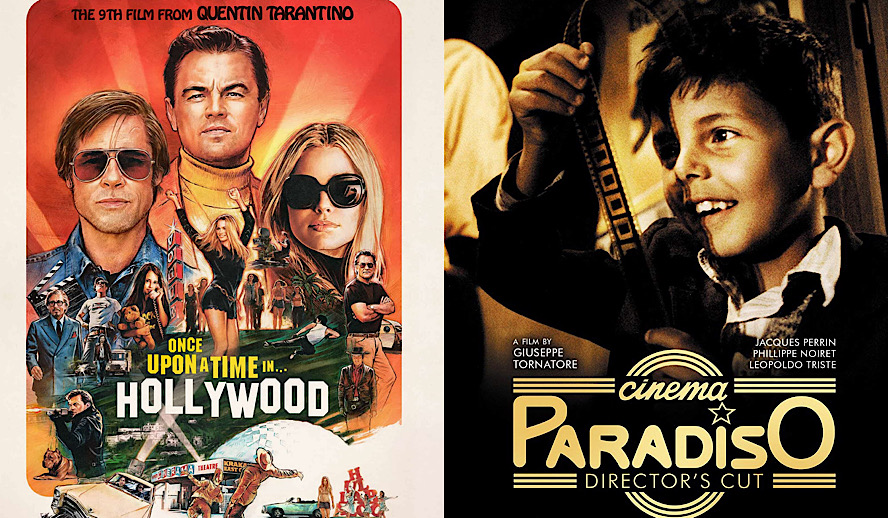 Video Version of this Article
Photo/Video: 'Once Upon A Time in Hollywood' and 'Cinema Paradiso'/Hollywood Insider YouTube Channel
From the inception of motion pictures in 1898, an inherent fascination has existed not just in the images flashing on screen, but also how they were captured. This interest is not solely confined to the moviegoing masses or by the alluring glitz and glamour of movie stardom, but also personified by the creators and auteurs that compose the industry itself. An expansive cinematic sub-genre has long persisted across all languages and international boundaries, that of film on film.
Films that fall under this banner are not necessarily confined to stories about or around the production of movies, they simply must serve to either interpret or reflect upon the nature of filmmaking or the culture of the medium as a whole. This categorization is altogether largely amorphous, spotlighting a wide variety of the million little pieces and professions that compose the larger art of filmmaking, be it from the director's chair, the producer's studio, or the actor's dressing room. 
Related article: A Tribute to Cannes Film Festival: A Celebration of Cinema, Glamour, and Humanity | Statement From Hollywood Insider's CEO Pritan Ambroase
Related article: A Tribute To The Academy Awards: All Best Actor/Actress Speeches From The Beginning Of Oscars 1929-2019 | From Rami Malek, Leonardo DiCaprio To Marlon Brando & Beyond | From Olivia Colman, Meryl Streep To Bette Davis & Beyond
With such a long and lauded history, it can be hard to fully quantify the scope of the genre or begin an approach to its vast filmography. Featuring several Best Picture champions, Palme d'Or winners, and generally iconic films of all time, it can be hard to figure out where best to start. The list that follows serves as a rough approximation of some of the foremost formative members of the century-spanning pictorial pantheon of film on film.
Our Ranking – Movies About Making Movies:
Few names have rung louder throughout Hollywood over the last 40 years than those of Joel and Ethan Coen. Following a nearly flawless debut with 1984's 'Blood Simple', the brothers went on to create some of the most culturally determinative and resoundingly timeless classics of the era. From the snow-capped Dakotan noir of 'Fargo' (1996) to the quintessential stoner comedy of 'The Big Lebowski' (1998) or Best Picture-winning Texan crime thriller 'No Country For Old Men' (2006), the duo have never strayed too far from the frontlines of American cinema.
An often forgotten yet remarkably memorable hidden gem among their filmography is that of their 1991 nightmarish descent into 1940s Hollywood and the inescapability of writer's block, 'Barton Fink'. Born from the arrival at a creative impasse in the writing process of Coen's prior film, 'Miller's Crossing' (1990), 'Barton Fink' is a lasting contemplation on the creative process and the often unquenchable desire to spontaneously create art from thin air. 
The film stars the breakout performer of the aforementioned 'Miller's Crossing' John Turturro as the eponymous Barton Fink, a rising Broadway playwright tentatively lured to Hollywood by the conventional promise of fame and fortune. Assigned to script a schlocky wrestling picture and set up in the ghostly Hotel Earle next to an overly friendly neighbor, John Goodman's mysteriously inquisitive insurance salesman Charlie Meadows, Fink finds little success.
Related article: MUST WATCH – Hollywood Insider's CEO Pritan Ambroase's Love Letter to Black Lives Matter – VIDEO
Subscribe to Hollywood Insider's YouTube Channel, by clicking here.
Plagued by the ever-approaching deadline and slowly becoming aware that things around him may not be exactly as they seem, what follows is a story rich with striking visual symbolism and an eternally relevant remonstrance of the relationship of reality and the motion pictures. Few films dare to examine the industry with as unabashedly ominous a perspective as 'Barton Fink', but this grave confidence is what in turn lifts it above so many of the other cinematic entries of the time. 
Largely overshadowed by another 1950s film on film classic that will come up later in this list, Vincente Minelli's window into the cutthroat world of Hollywood producer Johnathan Shields and the carnage that lies in his wake 'The Bad and the Beautiful' (1952) is a fascinating recontextualization of the Hollywood studio system and the eventual corruption of even the strongest-willed idealists. The film plays around with the prototypical three-act structural limitations of the era, telling three sprawling stories through a flashback to bring the audience up to speed with the characters and their muddied histories together.
Ostensibly the story of the legendary Kirk Douglas' movie producer Johnathan Shields, the narrative follows the beginning and ends of three central relationships in his life from the point of view of the people that Shields wronged to get to the top. What follows is a tragic and honest analysis of the important yet often ill-defined role of a producer in movie-making and the industry's tendency to make one choose between greatness and goodness. 
While Shields is arguably the center of the film, the audience only sees fragmented pieces of him throughout each of the three stories, only completing the full picture once the movie winds to a close. The film begins with the story of Shields' early days through the lens of his former best friend and film director Fred Amiel played by Barry Sullivan. The story then shifts to his roarous marriage to actress Georgia Lorrison, played by a career-best Lana Turner.
Related article: Why Queen Elizabeth II Is One Of The Greatest Monarchs | Her Majesty Queen Elizabeth II of United Queendom of Great Britain & Northern Ireland (Video Insight)
Click here to read more on Hollywood Insider's vision, values and mission statement here – Media has the responsibility to better our world – Hollywood Insider fully focuses on substance and meaningful entertainment, against gossip and scandal, by combining entertainment, education, and philanthropy.
The final segment spotlights a prized novelist, Dick Powell's James Lee Bartlow, that Shields deliberately entangles in the web of Hollywood to ultimately calamitous effect. Each of these stories told in the present by the victims gathered together by a now desolate Shields, highlights a different side of the film industry during the 1950s and ultimately allows for an intricately detailed and expansively original perspective on Hollywood.
The most recent entry on this list and the ninth feature film from writer-director Quentin Tarantino, 'Once Upon a Time…in Hollywood' (2019) portrays a vastly different Tinseltown on the precipice of a new era of cinematic expression in 1969. A childhood memory-piece infused with a long-standing cultural fascination with the period, Tarantino sought to reconstruct the city and its colorful inhabitants to the most minute detail.
Dubbed Tarantino's most 'sensitive' film upon its release, the audience is taken on a purposefully meandering journey through the lives of Leonardo DiCaprio's fading movie star Rick Dalton and Brad Pitt's Oscar-winning performance as Rick's stoic stunt double Cliff Booth. The film takes its time before injecting any concrete narrative into the character's lives, more or less letting the audience simply live and breathe in the spellbinding Los Angeles landscape for a few precious moments. A sense of impending doom soon seeps through the dreamy facade of the city in the form of the malicious Manson family and the arrival of Rick's newest neighbor, Margot Robbie's Sharon Tate.
With 50 years separating the Hollywood the film is set in and the one it was released into, a structural comparison between the two eras is quickly formed. By assembling such a robust cast of living legends like Al Pacino, Bruce Dern, and Kurt Russell along with up-and-comers like Maya Hawke, Margaret Qualley, and Austin Butler, Tarantino is able to construct such a rich portrait of the golden age of movie stardom. Both a rumination on the dream of Hollywood as the town where one's luck can change in a night and a solemn reminder that that notion and the industry itself are often little more than a fairy tale, 'Once Upon a Time…in Hollywood' rises above its competition through sheer scope and unflinching austerity.
Related article: Hollywood Insider's CEO Pritan Ambroase: "The Importance of Venice Film Festival as the Protector of Cinema"
Related article: The Masters of Cinema Archives: Hollywood Insider Pays Tribute to 'La Vie En Rose', Exclusive Interview with Director Olivier Dahan
Related article: – Want GUARANTEED SUCCESS? Remove these ten words from your vocabulary| Transform your life INSTANTLY
Moving from 2019 to 1929, Dziga Vertoz's radically formative 'Man with a Movie Camera' is an endlessly fascinating and permanently bewitching look at the earliest days of film. An unabashedly avant-garde construction, the film is completely silent and without intertext subtitles. The only words that appear on the screen come at the very beginning through the exclamation that the film represents, "An experimentation in the cinematic communication of visual phenomena…directed towards the creation of an authentically international absolute language of cinema."
This notion, the formation of a unified language of cinema, rings throughout every frame of the film and serves as the primary linkage between the scattered visuals. Featuring incredibly impressive visual effects like size distortion, reversed footage, stop-motion animation, cross-cutting, and double exposure, the film employs a lightning-fast editing style completely unseen at the time. 
The film is, as the title suggests, just a man wandering around the streets of Soviet cities like Moscow, Kiev, and Odessa with a camera attached to his shoulder and an eye for dynamic visuals. The cameraman documents in mystical detail the lives of the Soviet citizens both at work and at play, leaping between cavernous shots of the industrial city and close-knit shots of the city-dweller's relaxing at the beach or at the movies. At one point 'Man with a Movie Camera' even goes so far as to cut to an actual audience screening of a previous cut of the film, further extenuating the uniquely self-reflexive visual style and coherent apperception on the power inherent in the lens of every movie camera. 
Related article: Once Upon a Time in Hollywood Review: A Stylized Love Letter to 1969
Related article: Examining the 10 Best American Films From the AFI's "100 Years…100 Movies" List
Comprising possibly the largest assembly of celebrity cameos of all time (65 to be exact), legendary director Robert Altman's late-in-life masterpiece 'The Player' (1992) exists as a fitting culmination of his entire career in Hollywood. The creator of American New Wave classics like 'M*A*S*H' (1970), 'The Long Goodbye' (1973), and 'Nashville' (1975), Altman had weathered many decades as a prominent figure in film.
This immense experience informed many of the greater nuances, or lack thereof, within 'The Player' and its colossal cast of eccentric characters. A simple premise made exceedingly complex, the film follows Tim Robbins as Griffin Mill, a Hollywood studio executive tasked with assessing the potential of pitched screenplays who has been tormented by a series of postcard death threats assumed to be from a neglected writer. Mill, completely consumed by a desire to rise to the top and overcome his cutthroat competition, begins a labyrinthine tale of murder, madness, and the history of movies that any audience member will not soon forget.
The film is routinely merciless in its witticism on 1990s Hollywood, weaponizing its satire as a means with which to best capture some of the more absurd truths of the industry and only growing more relevant with age. Robbins commands the screen throughout but is helped along by a tender performance from Greta Scacchi, a small but memorable appearance by Vincent D'Onofrio, and a characteristically scene-stealing turn from the underappreciated Richard E. Grant. While Altman never shows up on screen, it isn't hard to surmount that his voice and vision lie at the center of 'The Player', offering a unique perspective on the business side of movie-making from one of the industry's greatest creators. 
Related article: Modern Cinematic Innovations in Storytelling: How Hollywood Is Keeping Familiar Formulas Fresh
Related article: Keeping In Rhythm with Damien Chazelle: The Fantastically Talented Oscar Winning Director's Movies
Winner of four Oscars at the 2015 Academy Awards including Best Picture, Best Director, and Best Original Screenplay, Alejandro González Iñárritu's exceptional 'Birdman' remains one of the foremost cinematic achievements of the last decade and a hallowed member of the film on film pantheon. Famously edited to appear as one continuous uninterrupted take, the film has beat-for-beat breathtaking cinematography from Emmanuel Lubezki and consistently astonishing camera work, a near technical miracle on all fronts. But what truly lifts this film above others is the relentlessly raw performances and endlessly complex screenplay. Michael Keaton stars as Riggan Thomson, a washed-up Hollywood actor famous for portraying the popular superhero Birdman in the 1980s and attempting to launch a comeback in a new Broadway play.
The story, unmistakably similar to Keaton's own history playing Batman in Tim Burton's film series and subsequent career path, surrounds the days leading up to the premier and the personal and professional strife that Riggan finds himself drowning within. Featuring Emma Stone in her first Oscar-nominated role as Riggan's detached daughter, commanding performances from Edward Norton and Naomi Watts as Riggan's fellow stage actors, and a surprisingly apt turn from comedy-star Zack Galifianakis, the supporting cast all shine.
But the movie rests solely on the shoulders of Michael Keaton, and luckily, the actor turns in the best work of his entire career. Keaton portrays Riggan as a man of many faces, his facade of sanity slowly slipping as opening night approaches, and the phantom spirit of Birdman appears to the actor more and more. The result is a startling reflection of the effects that stardom and the inevitable waning of fame reek on one's psyche and the rabid lengths some will go to get it back. 
Related article: Does SEX Still Sell Like It Used To?: Nudity, Sex Scenes, Movies and Netflix
Related article: A Tribute to Studio Ghibli: A Masterclass of Storytelling and Cinema
The film reaches beyond the singular story of Riggan Thomson or the dangers of celebrity, adding a complex reflection of the evolving definition of 'entertainment' and the decay of prestige in lieu of popularity. The film memorably riffs on the idea that mass audiences are not interested in the so-called "talky and philosophical" content that reigned supreme in the past and asserts that "blood and action" are what audiences tune in to see now. While not a complete denigration of the blockbuster industrial complex that comprises the bulk of modern Hollywood, the film does offer a meaningful and altogether uncommon questioning of the presence and province of titular art in modern movie culture. 
Taking the film on film genre one step further, '8 ½' (1963) constructs a sub-sub-categorization of Fellini on Fellini. Acclaimed Italian director Fredrico Fellini had risen to international prominence for his distinctively baroque surrealism and shadow-soaked fantasy in films such as 'Nights of Cabiria' (1957) and 'La Dolce Vita' (1960). The film follows the mesmerizing Marcello Mastroianni as a Fellini-inspired Italian film director named Guido Anselmi struggling creatively and emotionally to prepare for his next film.
The somewhat bizarre title comes from the incredibly metatextual fact that Fellini had produced seven feature films and two episodes in composite films that the director surmised added up to about a half of a film, making this picture Fellini's eight-and-a-halfth film. Fellini puts on trial both his directorial style and career, personal failings, and deepest childhood inspirations in an utterly mystifying combination of ravishing black and white photography and unrestrained candor. 
While never approaching parody, '8 ½' allows for Fellini to allow avid fans and general audiences alike into the complex world on the other side of the camera and examine the sacrifices required to direct a film. Steeped in crisp dreamlike visuals chock-full of resonant symbolism, the film creates a hypnotic trance not broken until the very last scene in which all of the story's larger emblems and motifs boil together to create one harmonic message about Fellini, film, and life itself. 
Related article: Shakespeare in Film: The Great Playwright's Influence on Movies
Related article: Here Are the Best Films About Lonely Men in Cars: A Cinematic Goldmine
 Arguably the most denominatively recognizable classic title in the film on film genre, the renowned director of 'Double Indemnity' (1944) and 'The Apartment' (1960) Billy Wilder's 1950 'Sunset Boulevard' has long endured as integral Hollywood iconography. A timeless tale of mortality, the film follows William Holden's struggling screenwriter Joe Gillis as he is steadily ensnared in the majestic tragedy of delusional former silent film idol Norma Desmond, played by Gloria Swanson in one of the greatest performances to ever grace the silver screen. Simultaneously capturing a hyper-specific moment in the history of film as the last remnants of the silent film era disappeared as well as a larger perspective on the foreordination of time and film, 'Sunset Boulevard' has loomed large over the many decades in cinema that have followed.
Arriving at the starlet's palatial estate accidentally, Gillis is slowly possessed by the moonstruck Norma Desmond, slowly discovering the imagined world that she has designed around herself to keep her from abandoning hope entirely. Her devoted butler Max von Mayerling, winkingly portrayed by former silent film director Erich von Stroheim, has assisted in her self-chicanery, writing out glowing letters from supposed fans and ensuring that any hint at her cultural insignificance not make its way into the capacious mansion.
The film blends classic tenets of the noir, dark satire, and film on film genres into an immense ode to the still-evolving genesis of the movie industry. Few will be able to forget the instantly recognizable conclusion to the film and the final lines that remain at the vanguard of cinematic discourse to this day. 
Related article: Worst Oscar Snubs: The Academy Awards Failed By Ignoring These Great Movies and Performances
Related article: 10 Must-Watch Tearjerker Movies for Both Women and Men
An esoteric hybrid of documentary footage and recreated narrative storytelling, Iranian director Abbas Kiarostami's 'Close-Up' (1990) surrounds the remarkably true story of Hossain Sabzian and provides a foundationally humanistic perspective on the impact of film on everyday life. In part a filmed record of Sabzian's trial and a loose reconstruction of the events that lead up to it, the film is as much a continuous conversation with cinema itself as it is a linear story.
Kiarostami was personally enamored by the sensational news story of a man on trial for the fraudulent impersonation of acclaimed film director Mohsen Mahkmalbaf and sought the man out in prison to hear his story before he faced his sentence. The director finds a man not intent on burglary or devious by any stretch, instead he discovers someone deeply engrossed in the world of cinema and longing for a life that would allow him to express his most fundamental passion. 
A different side of the film on film genre, 'Close-Up' allows for a window not into the mind of the creatives or auteurs on the inside of the industry, but rather the people they inspire on the outside. Utilizing all of the actual real-life participants as actors and actresses in the fictionalized segments of the film, a chord is met between unwavering realism and the more loose spiritual analysis of the events that transpire in real-time. Few films speak with as much unalienable truth on human identity and the role of art in giving life meaning as 'Close-Up', cementing its place at the penultimate on this list and guaranteeing it a relevancy that will never diminish. 
Related article: The Early Invention of Film and Motion Pictures: An Alchemical Breakthrough | History of Movies
Related article: Unconventional Coming of Age Movies: 'Stand By Me', 'Lady Bird', 'Dirty Dancing' & More
Rounding out this congenial ranking of film on film is Italian director Giuseppe Tornatore's eternally enchanting celebration of movies and their ability to last a lifetime, 'Cinema Paradiso' (1988). Winner of the Best Foreign Film at the 1989 Academy Awards, the film has grown to become synonymous with the medium itself as a perfect encapsulation of all that cinema can hope to inspire. The sequential story of imagined film director Salvatore 'Toto' Di Vita told triennially across his childhood, adolescence, and adulthood, the film traces Toto's complicated relation to film through his kinship with the Cinema Paradiso movie theater in his hometown and the elder projectionist who runs it. 
Flashing between Toto's earliest memories of watching a classic film in the theater, his youthful misadventures as both the theaters' projectionist and lovesick inamorato of the alluring Elena, and his eventual return to the pelagic sea-side town as after decades away, the film constructs an acutely emotional and universally relatable story of youthful languish and the immortal magic of the movies. Few films can balance sincere melancholia with inspirational vivacity as well as 'Cinema Paradiso' and after a brilliantly bittersweet ending sure to leave no tears unwept, a profound happy-sad is sure to linger with the audience the next time they get to experience a movie in a theater.
Honorable Mentions: 'Adaptation' (2002), 'Singin' in the Rain' (1952), 'La La Land' (2016), 'Mulholland Drive' (2001), 'Scream' (1996), 'King Kong' (1933), 'Ed Wood' (1994), 'Contempt' (1963), 'Day for Night' (1973), 'The Purple Rose of Cairo' (1985), 'Sullivan's Travels' (1941), 'The Artist' (2011), 'This is Not a Film' (2011), 'Mank' (2020) 
Click here to read Hollywood Insider's CEO Pritan Ambroase's love letter to Black Lives Matter, in which he tackles more than just police reform, press freedom and more – click here.
An excerpt from the love letter: Hollywood Insider's CEO/editor-in-chief Pritan Ambroase affirms, "Hollywood Insider fully supports the much-needed Black Lives Matter movement. We are actively, physically and digitally a part of this global movement. We will continue reporting on this major issue of police brutality and legal murders of Black people to hold the system accountable. We will continue reporting on this major issue with kindness and respect to all Black people, as each and every one of them are seen and heard.
Just a reminder, that the Black Lives Matter movement is about more than just police brutality and extends into banking, housing, education, medical, infrastructure, etc. We have the space and time for all your stories. We believe in peaceful/non-violent protests and I would like to request the rest of media to focus on 95% of the protests that are peaceful and working effectively with positive changes happening daily. Media has a responsibility to better the world and Hollywood Insider will continue to do so."
Ways to support Black Lives Matter Movement to end systemic racism
More Interesting Stories From Hollywood Insider
– Want GUARANTEED SUCCESS? Remove these ten words from your vocabulary| Transform your life INSTANTLY
– Compilation: All James Bond 007 Opening Sequences From 1962 Sean Connery to Daniel Craig
– Do you know the hidden messages in 'Call Me By Your Name'? Find out behind the scenes facts in the full commentary and In-depth analysis of the cinematic masterpiece
– A Tribute To The Academy Awards: All Best Actor/Actress Speeches From The Beginning Of Oscars 1929-2019 | From Rami Malek, Leonardo DiCaprio To Denzel Washington, Halle Berry & Beyond | From Olivia Colman, Meryl Streep To Bette Davis & Beyond
– In the 32nd Year Of His Career, Keanu Reeves' Face Continues To Reign After Launching Movies Earning Over $4.3 Billion In Total – "John Wick", "Toy Story 4", "Matrix", And Many More
movies about making movies, movies about making movies, movies about making movies, movies about making movies, movies about making movies, movies about making movies, movies about making movies, movies about making movies, movies about making movies, movies about making movies, movies about making movies, movies about making movies, movies about making movies, movies about making movies, movies about making movies, movies about making movies, movies about making movies, movies about making movies, movies about making movies, movies about making movies, movies about making movies, movies about making movies, movies about making movies, movies about making movies, movies about making movies, movies about making movies, movies about making movies, movies about making movies, movies about making movies, movies about making movies, movies about making movies, movies about making movies, movies about making movies, movies about making movies, movies about making movies, movies about making movies, movies about making movies, movies about making movies, movies about making movies, movies about making movies, movies about making movies, movies about making movies, movies about making movies, movies about making movies, movies about making movies, movies about making movies, movies about making movies, movies about making movies, movies about making movies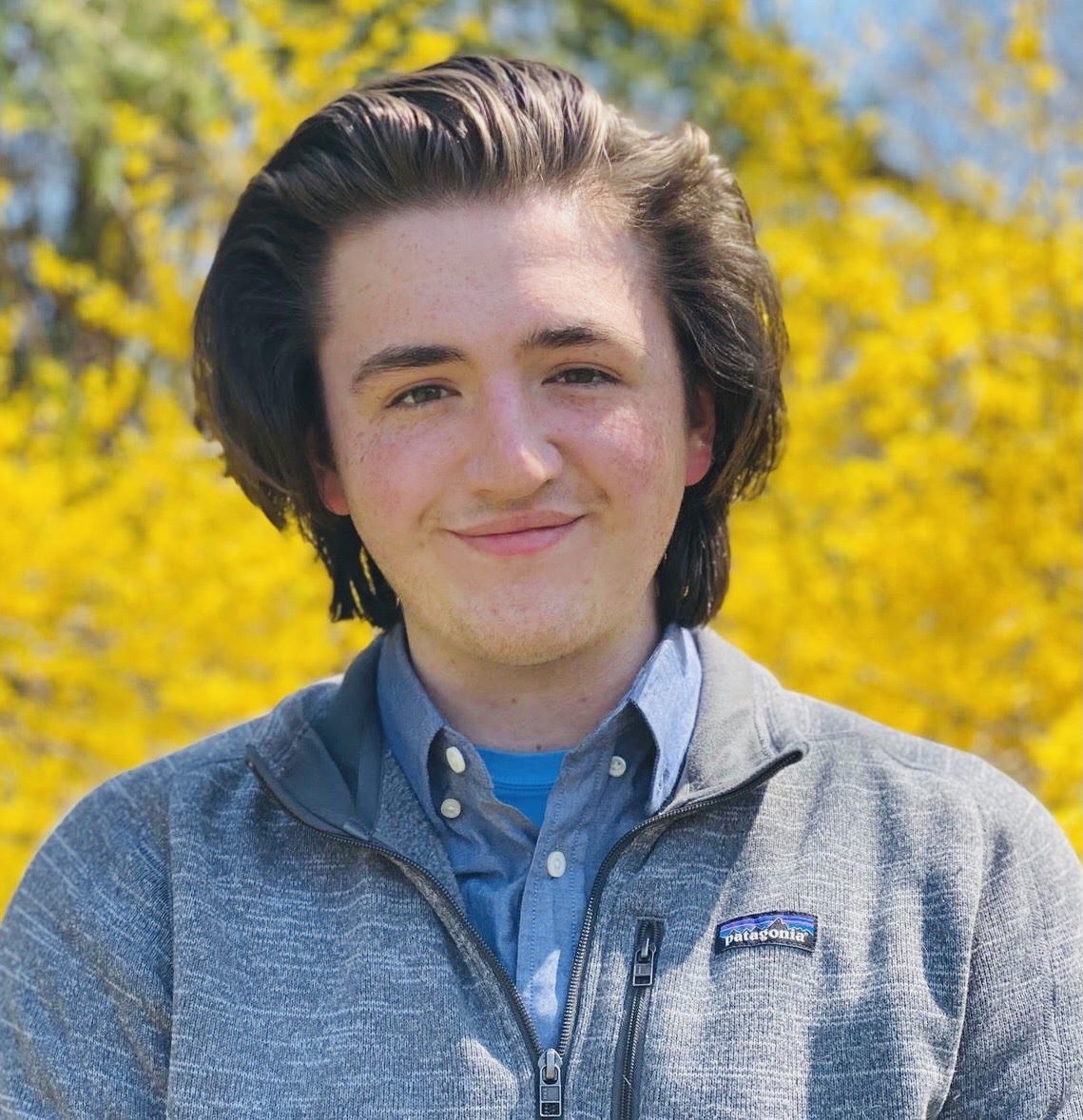 Andrew Valianti is a writer and an aspiring producer-director, and all-around film lover. While writing both features and reviews for the Hollywood Insider, Andrew has focused on the intersection of cinema and politics as they relate to empowering diverse stories and viewpoints. Through both study and practice, Andrew has seen first hand the many ways in which film and media can have a positive and meaningful impact on everyday lives. His personal views align with the Hollywood Insider, as he views journalism as a means to empower and mobilize positive change rather than spread gossip or negativity. He believes that art ignites action and has sought to pursue stories that further this goal.