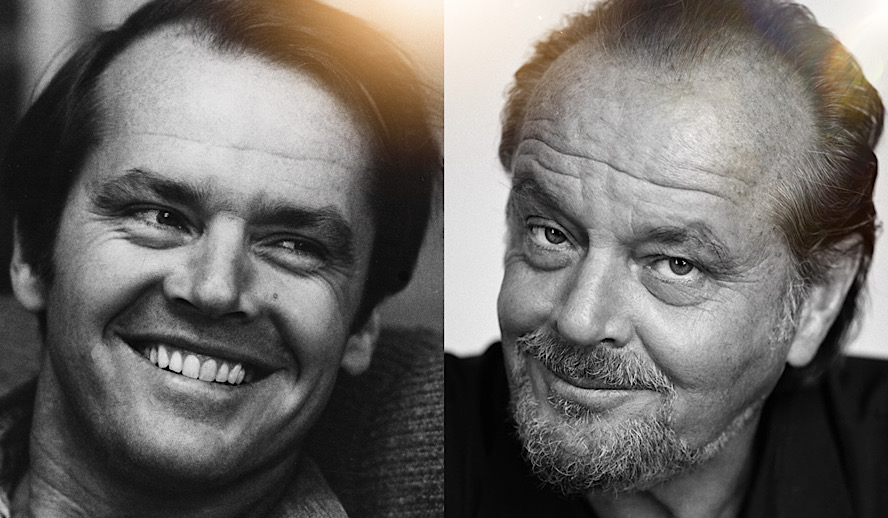 Video Version of this Article
Photo/Video: Jack Nicholson/Hollywood Insider YouTube Channel
Since the inception of film, much debate has been had not only surrounding who the greatest actor or actress in the history of movies may be, but additionally over what criteria should be assessed in an attempt to crown a clear champion. Some have pointed towards their impact on the industry while others look to the off-camera persona or record at awards shows and, of course, the prolificacy and relevancy of their filmography itself. No matter which way one looks at it, Jack Nicholson consistently proves himself as one of film's foremost legends and quite possibly the greatest actor to ever grace the silver screen. 
Related article: 'In the Heights' – Behind the Scenes and Full Commentary/Reactions from Cast & Crew
Nicholson holds the record for the most Academy Award nominations for a male actor with a whopping twelve stretched over a nearly 40-year run beginning in 1968 and concluding in 2006. Nicholson won three of those awards, putting him just behind Katharine Hepburn and alongside Meryl Streep, Daniel Day-Lewis, Ingrid Bergman, Frances McDormand, and Walter Brennan for the most Oscars in Academy history. The actor also starred in three Best Picture winners, starting with 'One Flew Over the Cuckoo's Nest' (1975), then 'Terms of Endearment' (1983), and finally 'The Departed' (2006). But Nicholson did not rise to such titanic heights overnight, in fact, it took the actor fourteen years in Hollywood before he finally snatched a substantial role in a studio blockbuster in Dennis Hopper's 'Easy Rider' (1968). 
Jack Nicholson's Journey
He arrived in Tinseltown in 1954 to visit his sister and was steadily intoxicated by the burgeoning film industry, picking up odd jobs around the city with the ultimate goal of becoming an actor. Nicholson was first discovered by "The Pope of Pop Cinema" Roger Corman, debuting in the Corman-produced 'The Cry Baby Killer' (1958) and collaborating with the director repeatedly over the next decade in the likes of 'The Little Shop of Horrors' (1960), 'The Raven' (1963), 'The Terror' (1963), and 'The St. Valentine's Day Massacre' (1967). During that time Nicholson formed an additional partnership with pulp western director Monte Hellman, appearing in 'Ride of the Whirlwind' (1966) and 'The Shooting' (1966).
All of this work led him to the role of inebriant lawyer George Hanson in 'Easy Rider' and while it is nearly impossible to imagine anyone else in the role, Nicholson's breakthrough performance was almost portrayed by veteran actor Rip Torn who dropped out only after a dispute with Hopper. Thankfully, Nicholson landed the part and went on to carve out one of the most interesting careers in the history of film, originating some of its most recognizable heroes, villains, and everything in between.
Related article: MUST WATCH – The Hollywood Insider's CEO Pritan Ambroase's Love Letter to Black Lives Matter – VIDEO
Subscribe to The Hollywood Insider's YouTube Channel, by clicking here.
An Early 70s Run as a New Kind of Leading Man – 'Five Easy Pieces', 'The Last Detail', 'Chinatown', and 'One Flew Over the Cuckoo's Nest'
Nicholson's career as a leading man began with the 1970's 'Five Easy Pieces' directed by frequent collaborator Bob Rafelson and written under a male pseudonym by Carole Eastman. The film saw the actor star as Bobby Dupea, an untethered hired hand working on an oil rig who left behind the pride and privilege of his wealthy upbringing and prodigious abilities on the piano. After learning the news that his estranged father had fallen ill, Dupea must travel along the Pacific Coast with his tempestuous girlfriend played by 'Nashville' (1975) star Karen Black in a surprisingly quiet and gentle journey through familial repression and the spirit of wanderers. Nicholson became a household name overnight and he was dubbed the new American anti-hero, his larger-than-life persona quickly developing into a tangible trademark. 
The actor starred in Mike Nichols 'Carnal Knowledge' (1971) and again teamed with Bob Rafelson on 'The King of Marvin Gardens' (1972) before finding his next iconic role in Hal Ashby's romping 'The Last Detail' (1973). He portrayed naval signalman Billy 'Badass' Buddusky who was assigned along with Otis Young's Richard 'Mule' Mulhall to escort a dishonorably discharged eighteen-year-old seaman to the Portsmouth Naval Prison. The pair of officers form a tender connection to the young man played by Randy Quaid, sentenced to eight years of imprisonment for the attempted theft of forty dollars, and seek to give him the week of his life on their way up to the prison. The film became famous for its excessive profanity, a record at the time, and blend of side-splitting humor with forlorn sincerity. 
While Nicholson was unquestionably making a name for himself as one of Hollywood's most versatile actors, no one could have predicted the unbelievable two-film run that he would go on after 'The Last Detail'. In back-to-back years, the actor starred in Roman Polanski's immortal neo-noir 'Chinatown' (1974) and Miloš Forman's psychological tragicomedy film 'One Flew Over the Cuckoo's Nest'. The former saw Nicholson star as the endlessly parodied private detective Jake Gittes attempting to navigate his way through the dangerous underbelly of 1930s Los Angeles and the real-life story of the California Water Wars. Gittes is ensnared in a spellbinding mystery by Faye Dunaway's femme fatale Evelyn Mulwray, leading to a bottomless mystery with a rightfully iconic conclusion.
Related article: Why Queen Elizabeth II Is One Of The Greatest Monarchs | Her Majesty Queen Elizabeth II of United Queendom of Great Britain & Northern Ireland (Video Insight)
Click here to read more on The Hollywood Insider's vision, values and mission statement here – Media has the responsibility to better our world – The Hollywood Insider fully focuses on substance and meaningful entertainment, against gossip and scandal, by combining entertainment, education, and philanthropy.
The actor would win his very first Best Actor Oscar a year later for the aforementioned 'One Flew Over the Cuckoo's Nest' in which he portrayed Randle Patrick McMurphy, an imprisoned man who gets himself transferred to an Oregon psychiatric hospital to avoid penal labour. The hospital is tyrannized by the domineering head nurse Mildred Ratched, an Oscar-winning turn from Louise Fletcher, and McMurphy sets out on a mission to inspire excitement and rebellion amongst the hospital's patients including Danny DeVito, Christopher Lloyd, and Brad Dourif. Nicholson turned in his most breathtakingly honest and devilishly indelible performances to date with this film, officially cementing himself at the forefront of his generation of actors.
Embracing His Darker Side Across the 1980s – 'The Passenger', 'The Shining', 'Terms of Endearment', and 'Batman'
In the same year as 'One Flew Over the Cuckoo's Nest', Nicholson teamed with the Italian director of 'L'Avventura' (1960) and 'Blow-Up' (1966) Michelangelo Antonioni for the stunningly beautiful international noir 'The Passenger' (1975). Nicholson portrayed David Locke, a journalist and new documentarian who assumes the life of a mysterious look-alike businessman who dies in a neighboring hotel room while Locke is working on a dead-end assignment in Northern Africa. Unbeknownst to Locke, the man is an arms dealer connected to an underground civil war movement in the nation, a fact that proves exceedingly troublesome for the unsuspecting journalist. Featuring jaw-droppingly hued cinematography that galavants across Africa and Europe and a serpentine subdued star turn at its center, the film is altogether unlike anything Nicholson undertook across his career. 
Jumping forward five years brings about quite possibly the most important film of Nicholson's entire career, Stanley Kubrick's crowning achievement 'The Shining' (1980). Famously adapted from Stephen King's novel of the same name, Nicholson portrayed Jack Torrance, a struggling writer, and distant father who agrees to serve as the caretaker of the isolated Overlook Hotel during the long winter off-season with his wife and son;  Shelly Duvall's Wendy and Danny Lloyd's Danny. The job goes awry when the demons hidden in the hotel's walls begin to torment the family and the family learn that 'all work and no play make Jack a dull boy'.
Related article: The Hollywood Insider's CEO Pritan Ambroase: "The Importance of Venice Film Festival as the Protector of Cinema"
Related article: The Masters of Cinema Archives: The Hollywood Insider Pays Tribute to 'La Vie En Rose', Exclusive Interview with Director Olivier Dahan
Related article: – Want GUARANTEED SUCCESS? Remove these ten words from your vocabulary| Transform your life INSTANTLY
It's hard to overestimate the amount of craft that went into creating such a technically and imaginatively perfect movie as 'The Shining', and while everyone behind the camera is working at the absolute peak of their ability, it is impossible to ignore the all-time great performance delivered by Nicholson. With a dissociated stare or animalistic growl, the actor lays bare all that he has and blurs the line between acting and reality in a performance that shines brighter than any other.
The 1980s saw an influx of roles in more studio-produced mainstream Hollywood movies for Nicholson, often relegated to memorable supporting roles within expansive ensemble casts. Films such as Warren Beatty's 'Reds' (1981) and James L. Brooks' 'Broadcast News' (1987) saw compelling brief flashes of the actor that landed him nominations for Best Supporting Actor, but the actor would win the award for his role of Garrett Breedlove in Brooks' earlier familial drama 'Terms of Endearment'. Starring alongside Shirley MacLaine, Debra Winger, and Jeff Daniels, the film told the story of a highly-strung mother and her free-spirited daughter across thirty years of their lives.
Nicholson played a retired astronaut and abrasive neighbor of MacLaine who begins courting her off and on during the film, ultimately endearing himself when the family faces unthinkable adversity. Only six years later, Nicholson would turn in what is likely his most famous supporting role as Jack Napier, AKA The Joker, in Tim Burton's iconic 'Batman' (1989). The actor delivered a gleefully over-the-top performance that was cited as an inspiration by both Heath Ledger in 'The Dark Knight' (2008) and Joaquin Phoenix in 'Joker' (2019).
Related article: 'One Flew Over the Cuckoo's Nest': Revisiting a Classic with Jack Nicholson and his Nurse Ratched
Related article: Improvisations that Made the Final Cut: Seven Totally Unplanned Great Moments in Cinema History | Oscars Week
Self-Reflection in His Later Years – 'A Few Good Men', 'As Good as It Gets', 'About Schmidt', and 'The Departed'
The actor returned to the world of on-screen villainy three years later in Rob Reiner's quintessential courtroom drama 'A Few Good Men' (1992). The film, scripted by 'The Social Network' (2010) and 'Steve Jobs' (2015) writer Aaron Sorkin and adapted from his very own play, the film starred Tom Cruise and Demi Moore as lawyers tasked with defending two U.S. Marines accused of murdering a fellow Marine at the Guantanamo Bay Naval Base in Cuba. Their case forces them up against an opposing lawyer played by Kevin Bacon and a sadistic colonel played by Nicholson. The film has been catapulted to iconic status due to its pitch-perfect script, famously featuring an inflamed Nicholson barking at Cruise the now-infamous line, "You can't handle the truth!"
Nicholson would win his final Academy award for yet another collaboration with James L. Brooks in the 1997 romantic comedy 'As Good as It Gets'. The actor portrayed Melvin Udall, a misanthropic New York romance novelist with an intense form of Obsessive-Compulsive Disorder, who lives a strictly regimented life and isolates himself from those around him behind a wall of bitter prejudices. In an Oscar-winning performance, Helen Hunt portrays a single mother with a perpetually ill young son who is the only waitress Melvin allows to serve him food at his favorite restaurant. Greg Kinnear additionally portrays a gay painter recovering from a brutal robbery whose small dog is forced upon his spiteful neighbor Melvin as he recovers in the hospital.
Related article: 10 Great Movie Villains: These Iconic Antagonists Have Left a Lasting Mark on Cinema
Related article: A Tribute to Jim Carrey: The Master Performer On A League of His Own
Both of these individuals are forced to deal with the increasingly difficult Melvin as he further complicates their lives, coming together as an unlikely trio and teaching each other that life isn't always what one hopes it to be but that doesn't mean it isn't beautiful. Nicholson took on a similar character only five years later in 'Election' (1999) director Alexander Payne's 'About Schmidt' (2002) where he portrayed the titular Warren Schmidt, a hapless 66-year-old man struggling to figure out what to do with the rest of his life after the sudden death of his wife. The beauty of 'About Schmidt' is often in the little details, and Nicholson turns in a devastatingly nuanced performance that culminates in a soul-shattering final scene sure to prove his prowess to even the firmest of disbelievers. 
Jack Nicholson's final major film role before his official retirement from acting in 2010 came in Martin Scorsese's acclaimed Boston crime epic 'The Departed' (2006). A loose remake of the 2002 Hong Kong 'Internal Affairs' the film pitted stars Leonardo DiCaprio and Matt Damon against each other as spies simultaneously infiltrating both the criminal underworld and Boston Police Department. Nicholson portrayed Frank Costello, the ruthless Irish mob boss who deploys Damon and toys with DiCaprio across the film's runtime and exudes the effortless cool Scorsese's gangster films had become synonymous with. Despite his career winding to a close, Nicholson offered some of his most formally impressive work to date, honoring many of his villainous outings over the years in a vicious amalgamation of all that made him the greatest actor of his or anyone else's generation. 
Click here to read The Hollywood Insider's CEO Pritan Ambroase's love letter to Black Lives Matter, in which he tackles more than just police reform, press freedom and more – click here.
An excerpt from the love letter: The Hollywood Insider's CEO/editor-in-chief Pritan Ambroase affirms, "The Hollywood Insider fully supports the much-needed Black Lives Matter movement. We are actively, physically and digitally a part of this global movement. We will continue reporting on this major issue of police brutality and legal murders of Black people to hold the system accountable. We will continue reporting on this major issue with kindness and respect to all Black people, as each and every one of them are seen and heard.
Just a reminder, that the Black Lives Matter movement is about more than just police brutality and extends into banking, housing, education, medical, infrastructure, etc. We have the space and time for all your stories. We believe in peaceful/non-violent protests and I would like to request the rest of media to focus on 95% of the protests that are peaceful and working effectively with positive changes happening daily. Media has a responsibility to better the world and The Hollywood Insider will continue to do so."
Ways to support Black Lives Matter Movement to end systemic racism
More Interesting Stories From The Hollywood Insider
– Want GUARANTEED SUCCESS? Remove these ten words from your vocabulary| Transform your life INSTANTLY
– Compilation: All James Bond 007 Opening Sequences From 1962 Sean Connery to Daniel Craig
– Do you know the hidden messages in 'Call Me By Your Name'? Find out behind the scenes facts in the full commentary and In-depth analysis of the cinematic masterpiece
– A Tribute To The Academy Awards: All Best Actor/Actress Speeches From The Beginning Of Oscars 1929-2019 | From Rami Malek, Leonardo DiCaprio To Denzel Washington, Halle Berry & Beyond | From Olivia Colman, Meryl Streep To Bette Davis & Beyond
– In the 32nd Year Of His Career, Keanu Reeves' Face Continues To Reign After Launching Movies Earning Over $4.3 Billion In Total – "John Wick", "Toy Story 4", "Matrix", And Many More
jack nicholson, jack nicholson, jack nicholson, jack nicholson, jack nicholson, jack nicholson, jack nicholson, jack nicholson, jack nicholson, jack nicholson, jack nicholson, jack nicholson, jack nicholson, jack nicholson, jack nicholson, jack nicholson, jack nicholson, jack nicholson, jack nicholson, jack nicholson, jack nicholson, jack nicholson, jack nicholson, jack nicholson, jack nicholson, jack nicholson, jack nicholson, jack nicholson, jack nicholson, jack nicholson, jack nicholson, jack nicholson, jack nicholson, jack nicholson, jack nicholson, jack nicholson, jack nicholson, jack nicholson, jack nicholson, jack nicholson, jack nicholson, jack nicholson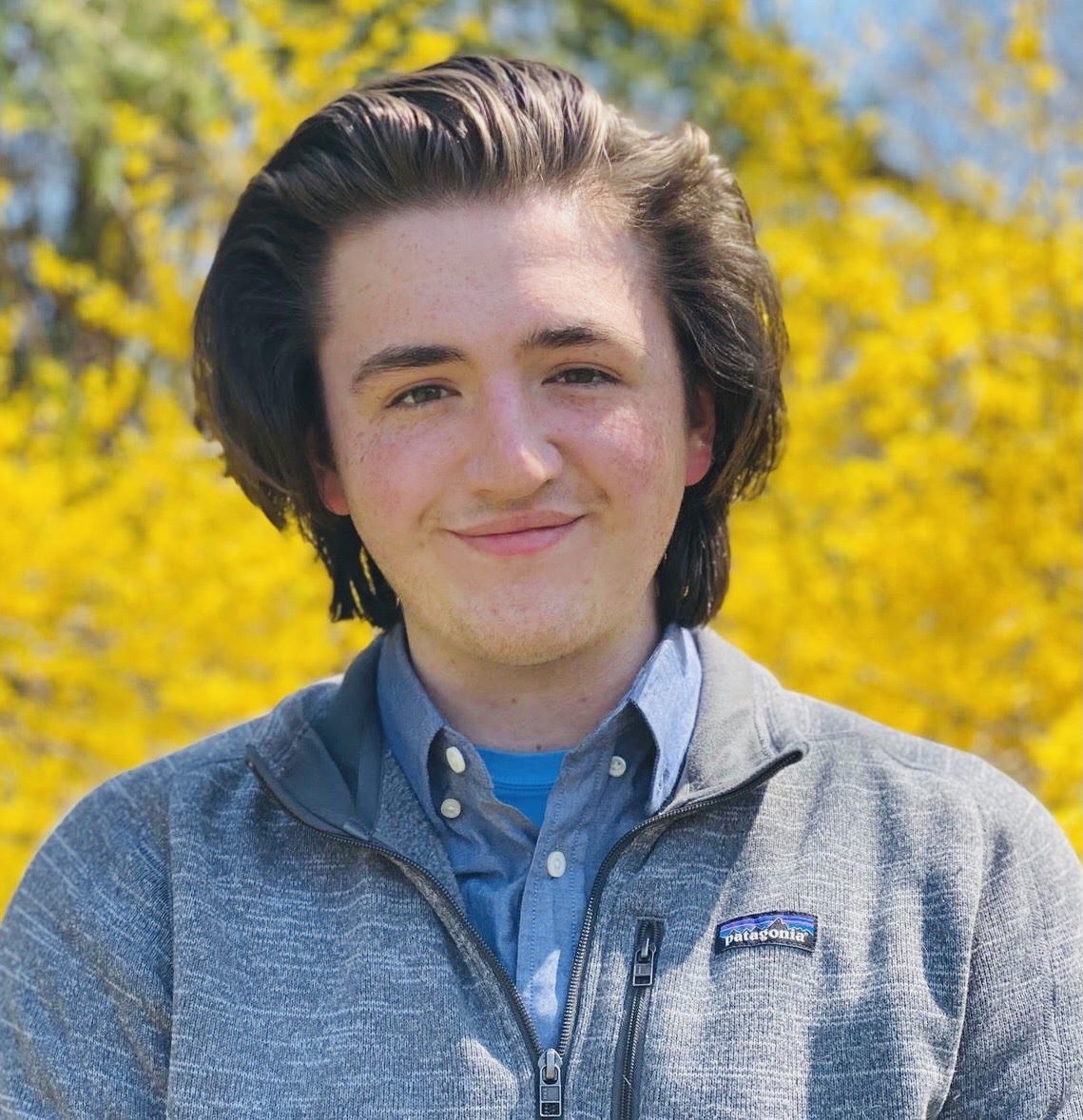 Andrew Valianti is a writer and an aspiring producer-director, and all-around film lover. While writing both features and reviews for the Hollywood Insider, Andrew has focused on the intersection of cinema and politics as they relate to empowering diverse stories and viewpoints. Through both study and practice, Andrew has seen first hand the many ways in which film and media can have a positive and meaningful impact on everyday lives. His personal views align with the Hollywood Insider, as he views journalism as a means to empower and mobilize positive change rather than spread gossip or negativity. He believes that art ignites action and has sought to pursue stories that further this goal.