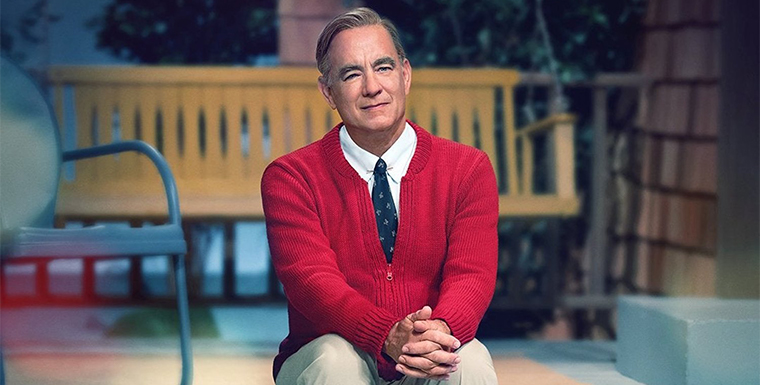 Photo: 'A Beautiful Day In The Neighborhood'/Sony Pictures
I should start this review with a disclaimer: I have never seen a full episode of "Mr. Roger's Neighborhood." I know, I know, but it was before my time. I was five when it ended in 2003 and was never fully introduced to that inviting community of friends and puppets. However, I did know of Mr. Rogers- of course I did! I knew he was considered the nicest person on television, teaching kids about real-world problems, and bringing people together through music and kindness. I felt that in Tom Hanks' portrayal; I felt the warmth and compassion through his calming voice and kind words. 
The film centers around Lloyd Vogel, played by Matthew Rhys, a hard-hitting journalist with problems at home from being estranged from his father, played by Chris Cooper, not having the best relationship with his sister, and being distant from his wife, played by Susan Kelechi Watson, and baby son. He is assigned a puff piece to interview Mr. Rogers, but as Lloyd begins digging, trying to prove that Mr. Rogers isn't as pure and sweet as shown on television, he learns more about this American treasure and about himself. By entering Mr. Roger's world, Lloyd learns about forgiveness and being there for those he loves.
We All Wish We Were Better – This Film Gives Us Hope for the Future
I was going to move on from Hank's performance, but I can't in good conscience. Movies hardly, if ever, have a character that is so wholesome, so kind, so inspirational as Mr. Rogers. Fewer have a character like that based on a real person. Mr. Rogers is iconic for going through some struggles and turning that pain into love for every living creature. That's some big shoes to fill, and Hanks does it seamlessly, probably thanks to him watching hundreds of hours of Mr. Roger's footage. His energy carries this movie, bringing tears to my eyes almost every time he speaks. Whenever he is filming his television show, he speaks directly to the camera, and it feels like he is talking directly to you. When he says that you're special, you really believe him. This performance is warm and entertaining- enough so to get Hanks nominated in both the Golden Globes and SAG Awards. 
Full Commentary From Cast & Crew On 'A Beautiful Day In The Neighborhood'
Video: 'Reaction From Stars' on 'A Beautiful Day In The Neighborhood'/Hollywood Insider YouTube Channel
This film, to some, might seem too sweet, too sentimental, but isn't that what we need nowadays? In a world of violence and uncertainty, don't we deserve a movie where Tom Hanks plays our favorite children's entertainer and help a jaded, cynical man? To most, this movie seems to be a great balance of whimsical and nurturing and heartbreakingly real. The average viewer, no matter who they are, can put themselves in Lloyd's shoes. We can understand his issues with his family, his need to overwork himself, the envy with seeing someone better than us. So it is nice to go on this ride with Lloyd learning how to finally open up to others, having us hope that we can do the same. 
Fixing Our Broken World with Compassion
In the beginning of this film, Lloyd states that it is incredible to "get to fix a broken world with our words," but he really starts to understand that idea through his interactions with Mr. Rogers, who in the movie- and in life- helped millions learn how to grow up into good people. This message of healing the world with words carries over to Mr. Rogers on the show telling the audience that they are special, and in Rogers' personal life as he prays for people by name every day. He talks to children in need, even delaying the taping of his show to make sure that the kid feels loved. He takes photos of everyone he meets so he can share them with his wife.  This movie had me wanting to call up everyone I love and everyone I hate just to catch up and share feelings with one another. I can't think of another movie that has impacted me in that way.
Is this the perfect film? Probably not. Some parts drag a bit, and it follows a formula (jaded jerk learns to love with the help of a kind stranger) we've seen many times before. Does that matter? Definitely not. It is an enjoyable film with a message of acceptance and forgiveness. Who doesn't love that? Some critics are also saying that this movie only works due to audiences' nostalgia making them think the movie is better, but as someone who has the smallest connection to "Mr. Roger's Neighborhood," that isn't true. The film is good. It gives the audience hope for a better world, a world where an entire New York subway train sings the television show's theme song. But the thing is- we do live in that world. This story draws inspiration from a real interview from journalist Tom Junod who said that actually happened- a train full of people of different ages, races, genders, and classes came together to sing to the man who taught them kindness. Some people might have fallen into the cynical pit of thinking only "heroes" or "saints" can help someone else, but this film gives us hope that we can come together and fix this broken world.
"A Beautiful Day in the Neighborhood" is in theaters now.
Actors: Tom Hanks, Matthew Rhys, Susan Kelechi Watson, Chris Cooper, Maryanne Plunkett, Enrico Colantoni, Christine Lahti, Tammy Blanchard, Wendy Makkena, Noah Harpster
Director: Marielle Heller
Producer: Youree Henley, Peter Saraf, Marc Turtletaub, Leah Holzer
Writer: Micah Fitzerman-Blue and Noah Harpster
Cinematographer: Jody Lee Lipes
By Katherine Remelius
More Interesting Stories From Hollywood Insider
– The Name Is Bond….. Female Bond? Could Daniel Craig's Successor Be Priyanka Chopra, Emilia Clarke Or Lashana Lynch After 'No Time To Die'?
– Why Queen Elizabeth II Is One Of The Greatest Monarchs | Her Majesty Queen Elizabeth II Of United Queendom Of Great Britain & Northern Ireland
– A Tribute To The Academy Awards: All Best Actor/Actress Speeches From The Beginning Of Oscars 1929-2019 | From Rami Malek, Leonardo DiCaprio To Marlon Brando & Beyond | From Olivia Colman, Meryl Streep To Bette Davis & Beyond
– FACT-CHECKED Series: Zendaya And 15 Things You Might Not Know About The Star Of 'Euphoria', Tom Holland's Leading Lady In "Spider-Man: Far From Home' And Next Starring With Timothée Chalamet In 'Dune'
– WATCH: "If Your Child Told You They Were Gay/Lesbian, What Would You Do?" – Prince William Confirms He Would Completely Accept His Gay Children – Hollywood Insider's 'Messages From America' – Episode 6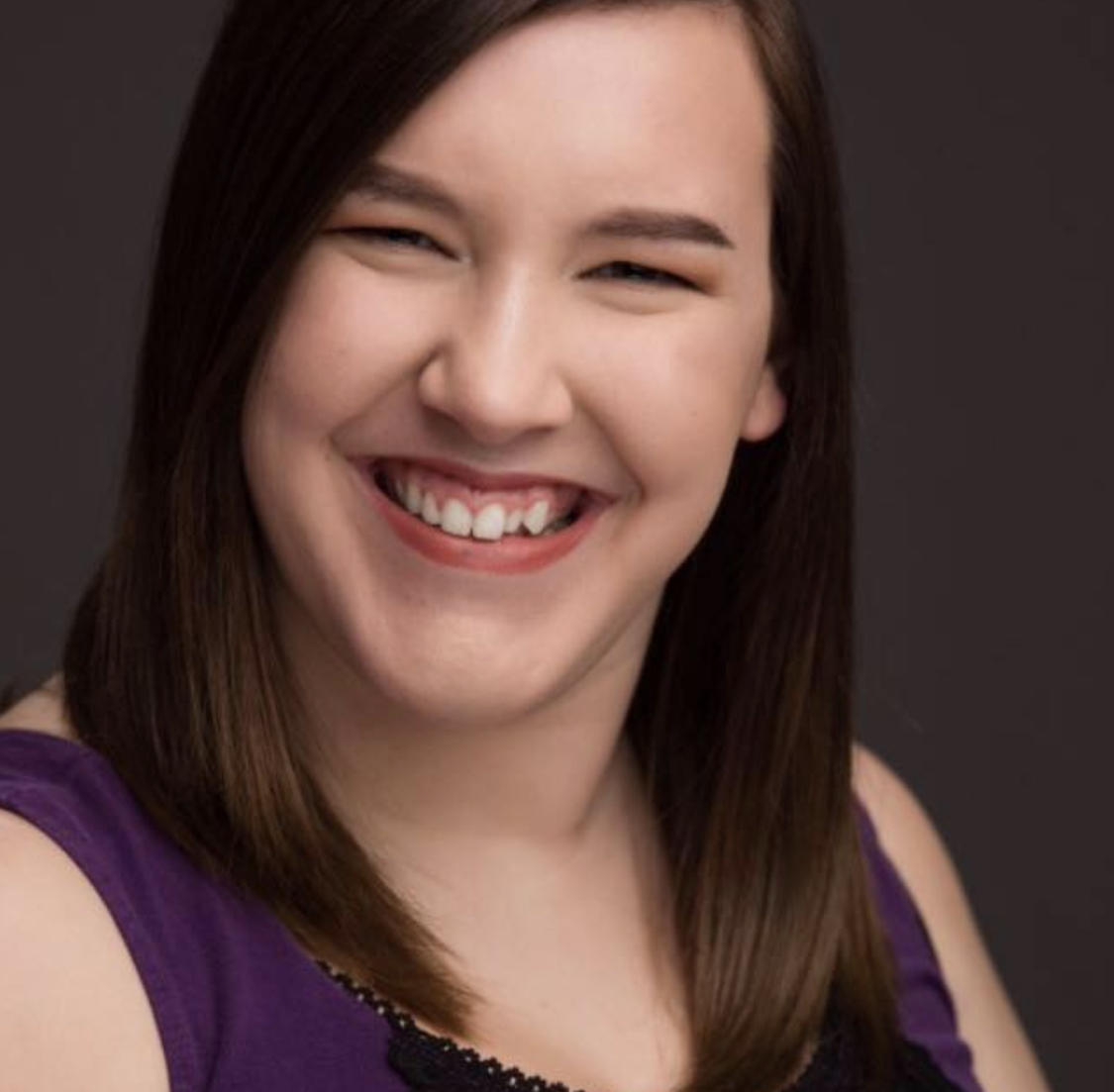 Katherine Remelius is a contributor to Hollywood Insider. She has written several scripts for short films, plays, and audio books, and is so excited to be a part of the Hollywood Insider team. As a life-long fan of movies and television, Kate is interested in discovering what makes a story good and how to usher in a more inclusive version of Hollywood. See more of her work at
kateremelius.com