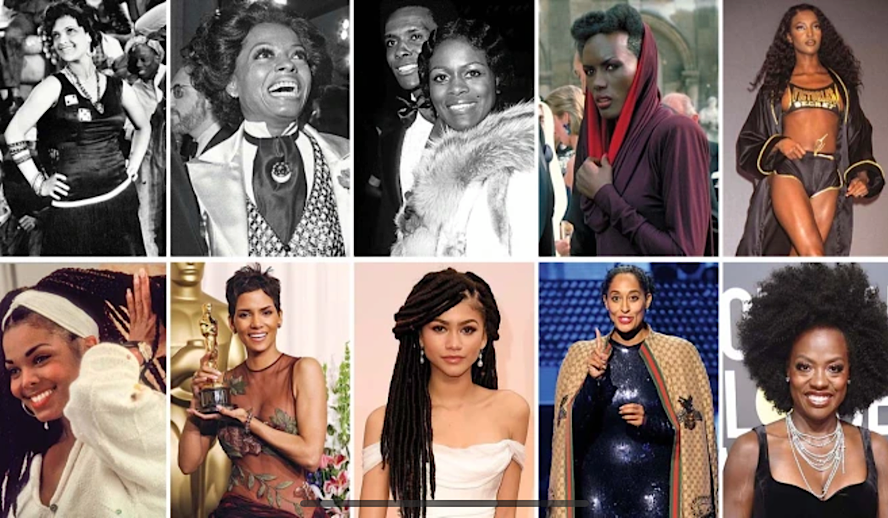 Photo: Black Women in Hollywood
During the 21st century, Hollywood has given us some truly kick-butt female characters: Zoe Saldana as Neytiri in 'Avatar', Kerry Washington as Olivia Pope in 'Scandal', Lupita Nyong'o as Red in 'Us', Octavia Spencer as Madam C.J. Walker in 'Self Made', and more. All of these projects named are well-renowned films and TV shows with Black, female leads of different skin tones, shapes, and sizes. Black women in Hollywood have come a long way, but are they being brought to the forefront for all the right reasons?
Note: This article focuses on the portrayal of Black women in North American media. 
Related article: MUST WATCH – Hollywood Insider's CEO Pritan Ambroase's Love Letter to Black Lives Matter – VIDEO
Black Female Bodies – From Mammies to Matriarchs: A History of Black Women in Film
The image of the Black woman in Hollywood started with minstrelsy, with Black people portrayed as incompetent, horny, and violent. Slowly, this image shifted into devoted and obedient maids who would never dream of hurting White people, an image created in order to make the Negro appear submissive.
Back in the 1939 drama 'Gone With the Wind', Hattie McDaniel portrays Mammy, a house slave to the wealthy and spoiled Scarlett O'Hara, portrayed by Vivien Leigh. Mammy was the head servant of the household and the wisest of the bunch, having a maternal relationship with Miss Scarlett. The mammy caricature was a fat, dark-skinned, and loyal Black woman who cared more for her masters than she did for her own children. 
Related article: EXCLUSIVE: 'Dune' Full Commentary, Reactions, Making Of – Timothee Chalamet, Zendaya, Oscar Isaac
Related article: 'No Time to Die' Full Commentary, Behind the Scenes & Reactions, Daniel Craig, Rami Malek, Bond
Related article: 'No Time to Die' Royal Premiere & Reactions – Daniel Craig, Rami Malek, Léa Seydoux & More
Related article: 'Halloween Kills' Full Commentary & Reactions, Behind the Scenes – Jamie Lee Curtis & More
Related article: The Hollywood Insider's CEO Pritan Ambroase: "The Importance of Venice Film Festival as the Protector of Cinema"
The next rendition of Hollywood's Black woman was 'Dorothy Dandridge'. Dandridge was the introduction of the thin, "jumping and jiving" entertainer. As the supporting actress in Tarzan's Peril, she played an exotic queen who wore provocative clothing and was doted on by every man. From this portrayal, the Jezebel was born: The Black woman could only be independent when she was light-skinned, relentlessly sexy, and mischievous. You've seen her in Pam Grier as Foxy Brown, Vanessa Williams as Calypso, and Tamara Dobson as Cleopatra Jones, to name a few.
But in between these sexualized depictions were two trailblazing parts: Nichelle Nichols as the translator and cryptographer in the original Star Trek series, and Diahann Caroll as Julia Baker in Julia, the first sitcom with a female, African American lead in a non-menial role. This paved the way for TV shows such as 'The Cosby Show', 'Fresh Prince of Bel-Air', and 'Black-Ish', all with intelligent and respected Black female leads. 
Related article: MUST WATCH – Hollywood Insider's CEO Pritan Ambroase's Love Letter to Black Lives Matter – VIDEO
With the rise of Black directors came a rise in more positive images of Black women: We became matriarchs. Whether we were Cookie from Empire or Viola Davis in 'Ma Rainey's Black Bottom', the sistas started to hold the power. More and more opportunities for Black women emerged as Black male directors like Tyler Perry, Spike Lee, and Malcolm D. Lee cast Black women as artists, CEOs, doctors, engineers, and the wealthy elite. But also, for each successful Black woman, there was the addition of the lewd, overly sexed-up and/or angry sister, i.e. Melissa De Sousa in 'The Best Man' and its sequel, and Lauren London in 'Madea's Big Happy Family'.
Still, we've come a long way since the maternal mammy era. In the 50s, no one would have dreamed a Black woman could play anything other than the help. However, the general consensus is that there are still not enough accurate depictions of Black women in Hollywood in the modern age.
So… what constitutes an accurate depiction? 
Related article: Why Queen Elizabeth II Is One Of The Greatest Monarchs | Her Majesty Queen Elizabeth II of United Queendom of Great Britain & Northern Ireland (Video Insight)
Limited Time Offer – FREE Subscription to The Hollywood Insider
Click here to read more on The Hollywood Insider's vision, values and mission statement here – Media has the responsibility to better our world – The Hollywood Insider fully focuses on substance and meaningful entertainment, against gossip and scandal, by combining entertainment, education, and philanthropy.
Is Plus Size Really A Plus? 
One of the complaints I have heard from women about Hollywood is that the starlets don't look like "real women". Many celebrities have also openly shared experiences in which their record labels or agents demand they lose weight. With the illusion that women are meant to be a size 0 in Hollywood, the everyday woman is isolated, especially the everyday Black woman. 
Size-ism is not new to Hollywood. For years, bigger women have been pigeonholed into three categories: the outrageous funny friend whose weight is commonly a punchline, the helpful, wise older woman who helps the protagonist succeed in their darkest hour, or the dim-witted and uneducated girl. 
Some of the most popular representations of the fat funny lady include Rebel Wilson in 'Pitch Perfect,' whose name is literally Fat Amy, and Melissa McCarthy as Megan in 'Bridesmaids'. As for women of color, 'Queen Latifah' in Bringing Down the House and Sherri Shepard in 'One for the Money', serve as the outlandish, ghetto girls who get easily enraged and take offense to references about their size. And like the Jezebels, although these women are for comedic effect, they are written as predatory characters who lack boundaries with men.
The older and wiser women, sometimes identified as mammies or mediums, are usually bigger than the pretty White lead that they help guide to greener pastures, i.e. Whoopi Goldberg in 'Ghost' and Octavia Spencer in 'The Help'. This character is known as "The Magical Negro".
Like Kim Parker in 'The Parkers', plus-size African American women have also been known to not be pictured as smart on-screen. Oftentimes, it almost goes without saying, that the fat funny Black woman and the uneducated Black woman are one and the same. In Mo'Nique's appearance on 'Ugly Betty', she grabs Betty's Caucasian boyfriend Henry, calls him Sugar Stick and doesn't know what the word magnesium means. 
But all of the stereotypes presented do not just apply to films with White leads. Whaaat, there's sizeism in the Black community? Yes, ma'am, there sure is.
Related article: MUST WATCH – The Hollywood Insider's CEO Pritan Ambroase's Love Letter to Black Lives Matter – VIDEO
Subscribe to The Hollywood Insider's YouTube Channel, by clicking here.
In many all-Black movies and tv shows, the plus-size woman is rarely a light-skinned character. She is often ten shades darker than the leading role while also being much bigger. Tyler Perry's character Madea is a prime example of how this image of women is perpetuated in mainstream media. She is a character Tyler Perry plays himself in many movies, dressing up as a plus-sized, 6 foot tall older woman who offers sage advice while also being a troublemaker. Although her antics are often comical, Perry pushes the narrative of a dark-skinned plus-size Black woman being a savior for her lighter-skinned costars: she is a mix of the funny fat woman, the magical negro, and the uneducated.
These women are also rarely portrayed as sexy. Madea, although lewd and sexual, is not the sexy star of the films. In American television, the fact that the plus-size character has a sex life is often another punchline. Black women are the primary victims of this trope. 
It is true that sometimes, the funny fat woman is in charge of her sexuality. Madea has said that her "stretch marks are a road map to heaven", in scenes where she promotes her body size. Donna from ''Parks and Recreation', is famously flirtatious and surrounded by gorgeous guys, but these two characters' love of themselves is often used as a tool to cause shock for comedy's sake: Needless to say, it ain't normal for a fat lady to get it on.
Related article: MUST WATCH – Hollywood Insider's CEO Pritan Ambroase's Love Letter to Black Lives Matter – VIDEO
Plastic Surgery Appropriation: The Trend and Fetishization of Black Beauty and how it Takes Away from Black Women
But what is considered plus size in Hollywood? The women mentioned in the previous section are all bigger, curvier women who aren't necessarily "out of shape" or "unhealthy" for their body types. For a long time, the average dress size for the everyday American woman has been 16 to 18. For film and television, the average Hollywood starlet is 4 to 6.
For most of the 20th century, the ideal body was that of the young Jane Fonda, Farrah Fawcett, and Cindy Crawford, with an exception of the blonde bombshell Marilyn Monroe and her curvy figure. However, her hourglass was nothing compared to the exaggerated features of today. 
When we talk about the modern age of body standards, it's impossible not to address the social media and music sector of our culture: Cardi B, Iggy Azalea, and hundreds of Instagram models have had modifications to create an epic curvy shape that still adheres to many classic beauty standards: flat tummies, thighs that stay separated, and everything being perky. Big is in. But only big to a certain extent.
Related article: The Hollywood Insider's CEO Pritan Ambroase: "The Importance of Venice Film Festival as the Protector of Cinema"
Related article: The Masters of Cinema Archives: The Hollywood Insider Pays Tribute to 'La Vie En Rose', Exclusive Interview with Director Olivier Dahan
Related article: – Want GUARANTEED SUCCESS? Remove these ten words from your vocabulary| Transform your life INSTANTLY
In the Black community in the 70s, the curvy woman of color was celebrated: bell-bottom jeans that hugged each curve, blouses that stuck to the skin, big lips, and rounded afros were all the rage. This trend made a comeback in the 21st century, but not through the efforts of Black women. Arguably, this trend began at the hands of Kris Jenner and the extreme makeovers of her daughters – especially of Kim K and Kylie Jenner. But I believe the real culprit is White people's infamous obsession with Black culture.
White consumers have always been drawn to Black culture: from Rock N' Roll to Hip-Hop, dreadlocks to tan skin, the Black person has never been able to have anything of their own. So, in the natural progression of appropriation, once the dance moves, the music, and the slang had been taken over, the bodies were the next to fetishize.
I bet you've noticed this pattern: When a White woman adorns herself with exaggerated curves she is considered sexy. Meanwhile, naturally curvy Black women have been viewed as "hoe-ish", "too much", or even "ugly" for decades. Black women's lips used to be called "soup coolers", and now lip injections are up over 43% since 2000. 
In Hollywood, it is rare to see a naturally curvy Black woman who isn't dressed down to hide her shape. At the same time, according to a 2019 study, Black actresses are twice as likely as their White costars to be shown in revealing attire and/or completely nude. Why this contradiction? It appears that the Black body is meant to be objectified but not acknowledged as a natural and respected feature. 
Of course, we can't forget Lizzo and her big, beautiful self, but she still has not garnered as much popularity as her cartoon-ized counterparts. And Lizzo is music, not Hollywood. The last plus-sized Black woman, that I saw taken seriously in film, was Gabourey Sidibe as the titular character in 'Precious', and even then she was a poor and illiterate pregnant teenager in an abusive household, all characteristics society uses to look down at Black people.
Related article: Five Modern Films That Go Against African American Stereotype and Provide Positive Reinforcement – 'Black Panther', 'Moonlight' & More
Related article: Why Noname Turned Down the "Judas and the Black Messiah" Soundtrack | Whitewashing Black History
I have only a handful of cousins in my large family that fit into the category of today's Nicki Minaj, but most of the Black women I know look like the aforementioned Queen Latifah and Mo'Nique, with thick tummies and thighs that rub together. Despite the popularization of Black women with curves, the types of curves are still subject to criticism. 
Perhaps I'm a cynic, but I don't think thin will ever lack its popularity and legibility. I do think Black women are getting more traction. But with modern-day roles still being written for sultry, overly thin White women, this writer believes that the beauty of the Black female body will die out just like any other fashion trend once it starts losing dollars.
Okay, Then What is a Real Celebration of Black Women?
So, if showing Caucasian-approved Black curvy women and casting them in movies and giving them Awards for their portrayal as slaves aren't doing it for us, what will??
McDaniel was the first African American actor to win an academy award when she won "Best Supporting Actress" for her performance in Gone With the Wind. 50 years later in 1990, Goldberg succeeded her with her win for 'Ghost', and 'Halle Berry' was the first Black woman to win an Oscar for Best Leading Actress in 2001. Accolades and award shows are important to get people's attention. How many times have you recommended a movie to someone and they've asked, "Has it won any awards?" But the real celebration of Black women is when they are written and directed by, you guessed it, other Black women. 
The best example of this celebration is not in Hollywood, but on Broadway: 'The Walking Dead' and 'Black Panther' star Danai Gurira wrote the Tony and Drama Desk Award-winning play 'Eclipsed', the first and only Broadway production to star, be directed and written by solely Black women. And, as a female Black viewer, I was pushed to tears when I witnessed this incredible feat. The play displayed full-bodied women, like cast members Zainab Jah and Akosua Busia, as nuanced human beings, focusing on their lives rather than their bodies.
In Hollywood, Shonda Rhimes is probably the most famous Black female producer and director today. With three TV shows with more than 100 episodes each, this TV mogul has become a revolutionary figure in Hollywood. She cast Black women with natural curves as the leads of her shows 'Scandal', 'How to Get Away with Murder', and 'Private Practice', all characters who have gone on to become fan favorites and iconic figures in modern television. 
Related article: Black Jobs Matter; A Reflection on Historical and Contemporary Black Opportunity
Related article: HBCU, A Black American Secret Tradition | Historically Black Colleges and Universities
Misha Green is the co-creator and a writer of both 'Lovecraft Country' and 'Underground', TV shows focusing on Black experiences with fierce and strong Black female leads. In 'Underground', the Head House Slave, played by Amirah Vann, actually uses her sexuality to manipulate her slave master into giving her what she wants. Although her curves are objectified by her master, she uses her God-Given beauty to save her family from the horrors of slavery. 
It all boils down to representation, and not just the on-screen talent. We need Black women in the writer's room, behind the cameras, as photographers, directors, casting agents, producers: each cog in the machine helps to tell the story of Black female beauty in a familiar and truthful light, which helps to uplift Black women and educate everyone else.
So… Are they Celebrated or Fetishized?
Just like the little girl in the El Paso advert, I say, "Why not both?"
I believe the Black female body is both celebrated and fetishized in Hollywood. With the list of working Black women writers and directors getting longer, including but not limited to writing duo JaSheika and JaNeika James, and Oscar-nominated 'Selma' and '13th' director Ava DuVernay on the scene, Black women and their bodies are becoming normalized.
But we can't stop Hollywood's obsession with promoting Black bodies as a White product. It just can't be done. And we shouldn't try. What we should do is continue adding to the list of DuVernays and Greens so we have art that combats the Black female narrative pushed by White creatives. 
By Z Murphy
Click here to read The Hollywood Insider's CEO Pritan Ambroase's love letter to Black Lives Matter, in which he tackles more than just police reform, press freedom and more – click here.
An excerpt from the love letter: The Hollywood Insider's CEO/editor-in-chief Pritan Ambroase affirms, "The Hollywood Insider fully supports the much-needed Black Lives Matter movement. We are actively, physically and digitally a part of this global movement. We will continue reporting on this major issue of police brutality and legal murders of Black people to hold the system accountable. We will continue reporting on this major issue with kindness and respect to all Black people, as each and every one of them are seen and heard.
Just a reminder, that the Black Lives Matter movement is about more than just police brutality and extends into banking, housing, education, medical, infrastructure, etc. We have the space and time for all your stories. We believe in peaceful/non-violent protests and I would like to request the rest of media to focus on 95% of the protests that are peaceful and working effectively with positive changes happening daily. Media has a responsibility to better the world and The Hollywood Insider will continue to do so."
Ways to support Black Lives Matter Movement to end systemic racism
More Interesting Stories From The Hollywood Insider
– Want GUARANTEED SUCCESS? Remove these ten words from your vocabulary| Transform your life INSTANTLY
– Compilation: All James Bond 007 Opening Sequences From 1962 Sean Connery to Daniel Craig
– Do you know the hidden messages in 'Call Me By Your Name'? Find out behind the scenes facts in the full commentary and In-depth analysis of the cinematic masterpiece
– A Tribute To The Academy Awards: All Best Actor/Actress Speeches From The Beginning Of Oscars 1929-2019 | From Rami Malek, Leonardo DiCaprio To Denzel Washington, Halle Berry & Beyond | From Olivia Colman, Meryl Streep To Bette Davis & Beyond
– In the 32nd Year Of His Career, Keanu Reeves' Face Continues To Reign After Launching Movies Earning Over $4.3 Billion In Total – "John Wick", "Toy Story 4", "Matrix", And Many More
black female bodies, black female bodies, black female bodies, black female bodies, black female bodies, black female bodies, black female bodies, black female bodies, black female bodies, black female bodies, black female bodies, black female bodies, black female bodies, black female bodies, black female bodies, black female bodies, black female bodies, black female bodies, black female bodies, black female bodies, black female bodies, black female bodies, black female bodies, black female bodies, black female bodies, black female bodies, black female bodies, black female bodies, black female bodies, black female bodies, black female bodies, black female bodies, black female bodies, black female bodies, black female bodies, black female bodies, black female bodies, black female bodies, black female bodies, black female bodies, black female bodies, black female bodies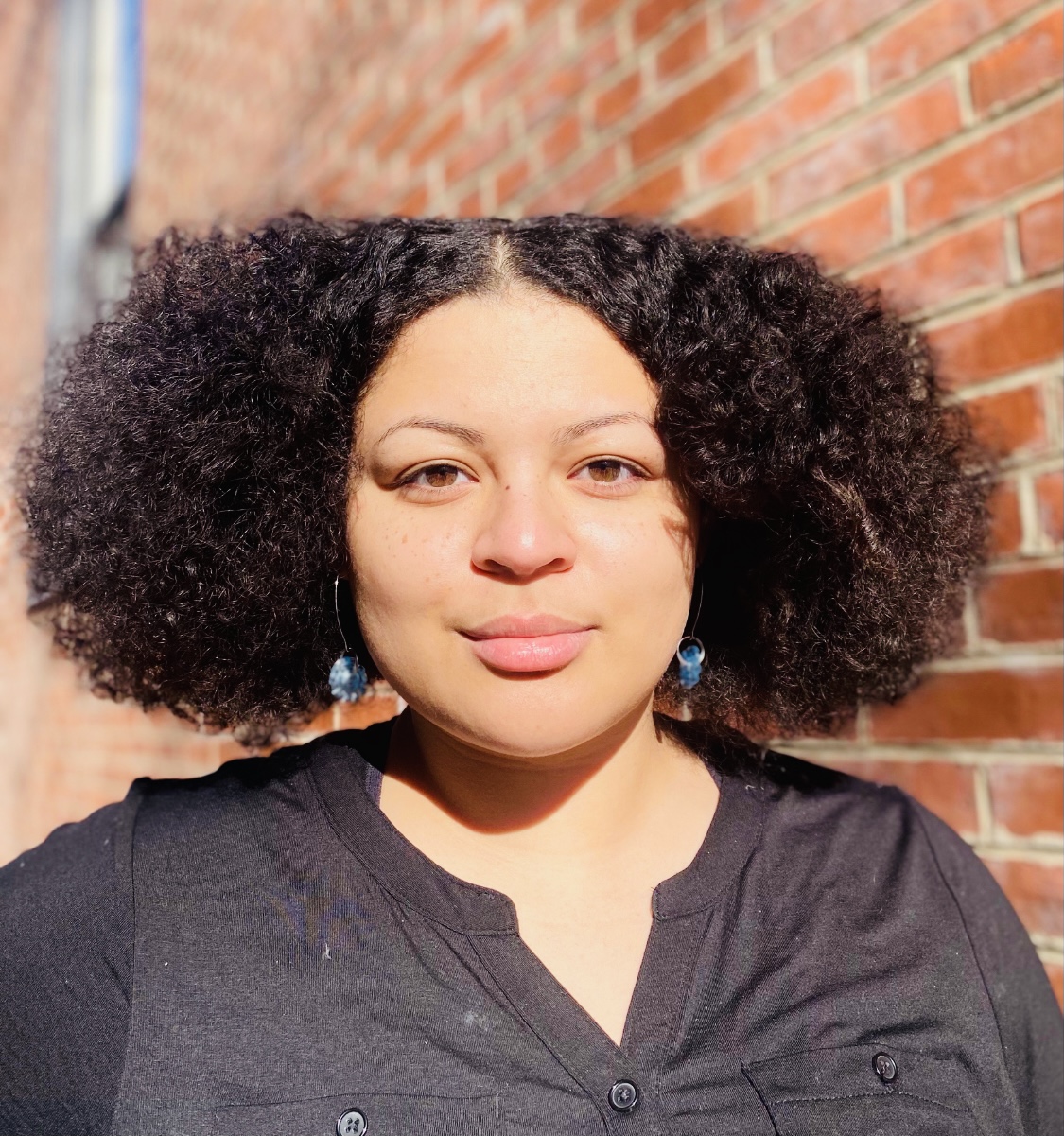 Z Murphy (she/they) has a passion for storytelling. As a queer person of color, Z always aims to challenge their readers to look at art in a new light by putting racial and sexual identities in conversation with pop culture. With this dedication to inspiring respectful and insightful dialogue, Z is thrilled to be a part of the Hollywood Insider cohort, a media network that supports content focused on perceptive exploration rather than gossip.