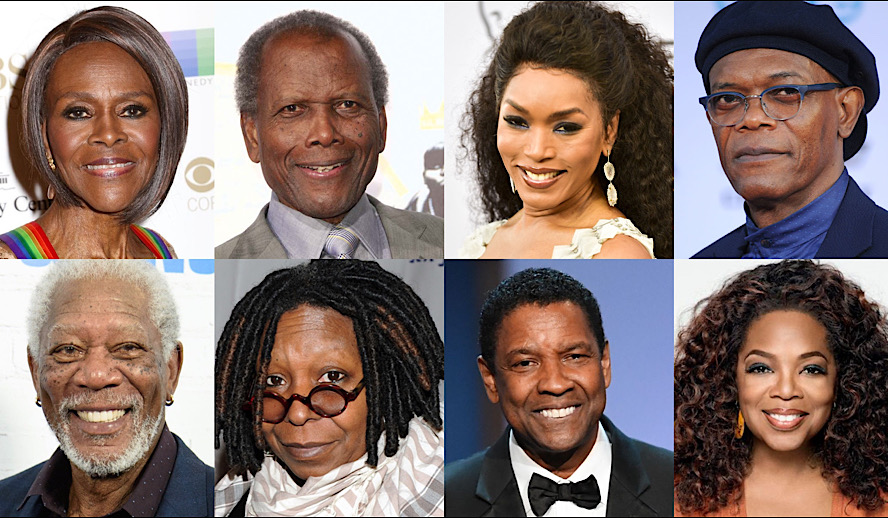 Video Version of this Article
Photo/Video: Old Black Actors/Hollywood Insider YouTube Channel
Black don't crack, which is certainly apparent in these Black actors, all with long and illustrious careers. Starting with actors in their sixties, by observing how their careers have stopped and where they have landed, we can see how Black actors' efforts influence the larger landscape of the industry. 
Every one of these actors on this list is still alive, and most of them are still doing consistent work, even as they reach their late 80s and 90s. Here is how Black actors ages 60 and up got their start and where they've ended up in 2020.
Related article: Black Leaders: Hollywood's Black Stars on Black Lives Matter
Related article: The Next Generation of Talented Young Black Actors to Rule Hollywood?
60-70 Year Old Black Actors
Angela Bassett
Born in Harlem, New York, and raised in St. Petersburg, Florida, Angela Bassett was one smart cookie! After graduating from Yale on a scholarship with a degree in Afro-American Studies, the icon decided to apply to the Ivy League's most prestigious MFA Acting program, Yale School of Drama, arguably the best graduate acting school in the world. 
After Bassett got in, she studied under acclaimed director Lloyd Richards, who cast Bassett in Broadway plays like August Wilson's Ma Rainey's Black Bottom. 
Possibly most known for playing Tina Turner in What's Love Got to Do with It, her snub at the Academy Awards for the Best Leading Actress was one of the worst received in the award's history. Also seen in Boyz n The Hood, Spike Lee's Malcolm X, Notorious, and of course, American Horror Story, the acting legend's most recent role is an unreleased project titled Gunpowder Milkshake coming in 2021.
Related article: MUST WATCH – Hollywood Insider's CEO Pritan Ambroase's Love Letter to Black Lives Matter – VIDEO
Subscribe to Hollywood Insider's YouTube Channel, by clicking here. 
Whoopi Goldberg
After dropping out of high school due to her struggles with dyslexia, Goldberg would live in a multitude of cities before working as a beautician at a mortuary, working towards her career in the entertainment industry. 
After winning a Bay Area Theatre Award, Goldberg went back to New York, where she'd start up her incredibly popular one-woman off-broadway production of The Spook Show. The show was soon moved to Broadway in 1984 by director Mike Nichols, and recordings from the show would earn Goldberg a Grammy for Best Comedy Album. Scouting the star from her Broadway production, Steven Spielberg cast Goldberg as the lead in his The Color Purple, a film that would earn her first Academy Award nomination and Golden Globe win for her first-ever film–what an accomplishment! The Color Purple would lead her to many other projects and successes, including an enormous oeuvre, with projects spanning from 1982 to the present day. 
She would win her first Academy Award for her performance of Oda Mae Brown in Ghost, making her just the second Black actress to win an Oscar. Also known for the hilarious Sister Act, as well as more recently, The View, Whoopie Goldberg's most recent movie is an unreleased animated project called Pierre the Pigeon-Hawk.
Related article: The Power of Positivity: Ikorodu Bois + Chris Hemsworth + Russo Brothers + Sam Hargrave
Limited Time Offer – FREE Subscription to Hollywood Insider
Click here to read more on Hollywood Insider's vision, values and mission statement here – Media has the responsibility to better our world – Hollywood Insider fully focuses on substance and meaningful entertainment, against gossip and scandal, by combining entertainment, education, and philanthropy. 
Denzel Washington
You can't discuss acting legends without mentioning the king himself. After taking an acting class at Fordham University ('77) to fulfill an elective requirement, Denzel Washington changed his major to Theatre, and the rest is history. Making his start at the American Conservatory Theatre in San Francisco, he made his film debut in Carbon Copy in 1981.
In the television drama St. Elsewhere, Denzel became a much stronger presence on screen. He received his first Oscar nomination for his film Cry Freedom in 1987, where he played a South African activist Stephen Biko. 
By 1989, he'd win his first Academy Award for his famous role as Pvt. Trip in Glory. Holding the title for most Academy Award nominations for a Black actor, Denzel Washington has defended his title as king of the acting world through various iconic projects. His role as Malcolm X in the Spike Lee film is historic. Movies like The Preacher's Wife, Training Day, and American Gangster are the backbone of one of the best careers in Hollywood. 
His role in Fences and Roman J. Israel, Esq secured him his most recent Academy Award nominations, both for Best Lead Actor. His most recent project is a film adaptation of Shakespeare's Macbeth, starring opposite Frances McDormand, releasing in 2021. 
Related article: John David Washington: 32 Facts on the Talented Actor and Star
Related article: 'The Little Things': 3 Oscar Winners – Denzel Washington, Rami Malek, and Jared Leto Stun in HBO Max Thriller
Clarke Peters
Born in New York as Peter Clarke, and raised in New Jersey, Clarke Peters began his work in theatre at 14. Peters ventured all across the world in his evasion of racist America. Early in his career, he worked as a costume designer for the musical Hair in Paris, France. 
He moved to London and changed his name to Clarke Peters to better stand out amongst other Peters in the industry. While in Europe, he did background singing work for hits like "Love and Affection" by Joan Armatrading and "Boogie Nights" by Heatwave. 
He acted at the West End theatre, playing roles in musical theatre in shows like I Gotta Shoe, and Bubbling Brown Sugar. In 1990, Peters won a Tony Award for Best Book of a Musical for writing Five Guys Named Moe. His theatre credits are extensive as on Broadway, he's appeared in The Iceman Cometh, and the 2000 and 2003 revivals of Chicago. On TV, The Wire fans know him as Detective Lester Freamon. His other TV credits include The Corner, Treme, and Life on Mars, to name a few. 
But of course, he's most known for his bustling film career, including titles like Nativity!, Red Hook Summer, and Three Billboards Outside Ebbing, Missouri. His most recent project is Spike Lee's Da 5 Bloods.
Related article: Hollywood Insider's CEO Pritan Ambroase: "The Importance of Venice Film Festival as the Protector of Cinema"
Related article: The Masters of Cinema Archives: Hollywood Insider Pays Tribute to 'La Vie En Rose', Exclusive Interview with Director Olivier Dahan
Oprah Winfrey 
Famously known for The Oprah Winfrey Show, Oprah got her start with broadcasting. An attendant of Nashville State University ('87), the first Black billionaire began working television and radio broadcasting. 
After hosting the hit talk show People Are Talking, Winfrey got picked up by A.M. Chicago and would go on to create her magnum opus, The Oprah Winfrey Show. After ending the show in 2011, she started up the Oprah Winfrey Network, aka OWN. 
But between her broadcasting and business ventures, Oprah had been establishing a strong acting career. Her first film was Steven Spielberg's The Color Purple, where she played Sophia, even earning an Academy Award nomination (from her first-ever movie)! Since then, her acting career has boomed, making her more famous for her acting to gen-Zs than her broadcasting ventures. 
Appearing in films like Our Friend, Martin, Bee Movie, Charlotte's Web, Selma, and even OWN's Greenleaf, the actress proves she'll be successful in any industry she wants to go into! Her most recent project is a remake of the 1983 film Terms of Endearment. 
Related article: Oprah Winfrey: 32 Facts on the Queen of Hollywood and Most Inspiring Media Mogul
Related article: Famous Hollywood Aquarius Celebrities and How They Represent the Astrological Sign
70-80 Year Old Black Actors
Samuel L Jackson
Samuel L Jackson was an active force in the Black Power movement before he began his acting training. Jackson was expelled from school after protesting his majority white school board by locking officials inside a building for multiple days. After moving from Chattanooga, Tennessee, Jackson attended Morehouse College in Atlanta, Georgia, studying acting. 
He worked with the Black Image Theatre Company after graduating from Morehouse in ('72) and toured the country performing shows with political angles, protesting the unjust treatment of Black Americans. After moving to New York, in 1981, Jackson appeared in the Pulitzer Prize-winning A Soldier's Play and met Spike Lee and Morgan Freeman during the show's run. Lee would cast Jackson in films like School Daze, Do the Right Thing, Mo' Better Blues, and Jungle Fever. Jackson received a Best Supporting Actor award from the Cannes Film Festival for his portrayal of a gritty drug addict. 
One of Jackson's most iconic roles was Quentin Tarantino's Pulp Fiction, which garnered him his first Oscar nomination. Known for his roles in Snakes on a Plane, The Incredibles, Goodfellas, The Hateful Eight, and Nick Furry in a variety of Marvel films. One of his most recent projects is The Hitman's Wife's Bodyguard, where he plays alongside Ryan Reynolds.
Related article: A Tribute to Samuel L Jackson: Most Dramatic Transformations – The Winner's Journey
Related article: Ranked: 10 Quentin Tarantino Movies – 'Jackie Brown', 'Kill Bill', 'Once Upon a Time in Hollywood' & More
Danny Glover
No, not Donald Glover's father; he's one of the most well-versed Black actors of our time. With over 201 acting credits, Glover began his career training at the American Conservatory Theatre in San Francisco. 
At San Francisco State University, Glover was a part of the Black Students Union, where he worked on the longest student strike in American history, lasting five months. It created the first Department of Black Studies and the first School of Ethnic Studies in America. 
He's most known for his roles in Lethal Weapon, Predator 2, The Color Purple, Angels in the Outfield, and Saw. Some of his most recent projects are Sorry to Bother You, Dirty Grandpa, and The Last Black Man in San Francisco. One of his upcoming projects is for Greg Björkman's Press Play. 
Billy Dee Williams
Williams was born and raised in Harlem, New York. At merely seven years old, Williams made his Broadway theatre debut in The Firebrand of Florence. 
After graduating from LaGuardia High School in Manhattan, he was awarded a painting scholarship to attend the National Academy of Fine Arts and Design. He made his film debut in the 1959 film The Last Angry Man, but his big break was the TV movie Brian's Song, for which he earned an Emmy nomination for Best Actor. 
He became the first African American with a major role in the Star Wars franchise by playing Lando Calrissian in The Empire Strikes Back. His most recent project is a reprise of his Lando Calrissian voice work for Star Wars: Detours. 
Related article: The New Documentary 'MLK/FBI' is a Harrowing Examination of America's War on Black Freedom
Related article: HBCU, A Black American Secret Tradition | Historically Black Colleges and Universities
Carl Weathers
Born in New Orleans, Carl Weathers attended St. Augustine High School and played just about every sport the school offered. From boxing to gymnastics to judo soccer, and wrestling, his athleticism got him on the San Diego State University football team. In 1970, Weathers went pro and was drafted by the Oakland Raiders. But after seldom time on the field, Weathers enrolled in San Francisco State University, where he earned a degree in drama. 
Starting with blaxploitation films, the actor would work his way to a few guest parts on Good Times, and Starsky and Hutch. This, of course, was before he would land his iconic role as Apollo Creed in Rocky. 
When action roles began to dry up, Weathers switched to comedy, playing opposite Adam Sandler in Happy Gilmore, even hilariously playing a cheapskate version of himself in Arrested Development. In 2017, Weathers reconvened with Adam Sander for Netflix's Sandy Wexler. His most recent project is on Disney +'s The Mandalorian as Greef Karga. 
80-90 Year Old Black Actors
Morgan Freeman
After making his acting debut at age nine in a school play, Morgan Freeman continued to act throughout high school. After turning down a theatre scholarship from Jackson State, Freeman decided to go into the Air Force but soon returned to the stage after realizing it was a fruitless endeavor for a man destined to perform. Freeman took acting classes at Pasadena Playhouse while also honing his dancing prowess. 
While studying theatre at Los Angeles City College, a teacher pushed him to take his dancing career more seriously. He was a dancer in the 1964 World's Fair and a part of the Opera Ring Musical Theatre group. 
However, after acting in The Royal Hunt of The Sun, Freeman's acting career took hold! The N*****lovers and an all-Black cast of Hello Dolly were his off-Broadway and Broadway debuts. Ever since the actor has made a name for himself with his sensational voice. 
Starring in cultural staples like Se7en, Million Dollar Baby, Invictus, The Dark Knight, Driving Miss Daisy, and The Shawshank Redemption, there's not a genre or character Freeman can't do brilliantly! 
Related article: A Tribute to August Wilson: Breath and Life of American Artistry, Writer of 'Ma Rainey's Black Bottom'
Related article: The Divine Future of These Strands, What The History of Black Hair Reveals About Its Destiny
James Earl Jones
After attending Michigan University ('53) studying drama, Jones enlisted in the Army for a small period but soon moved to New York. He studied with Lee Strasberg himself at the American Theatre Wing and landed his first off-Broadway production in 1957. 
After garnering his first Tony Award in The Great White Hope, James Earl Jones' career took off. Staring in the film version of The Great White Hope, he garnered an Academy Award nomination for his character work in the film. Known for his deep and rich voice, Jones has voiced characters like Darth Vader in the original Star Wars Series and Mufasa in The Lion King, The Giant in Jack and the Beanstalk, and far more powerful roles. He's also seen in classic films like Driving Miss Daisy and The Hunting for Red October. Since finishing the 2019 live action The Lion King, and being the only actor to reprise their role in the film, Jones' next film, Coming 2 America, is currently in post-production. 
With one of the most celebrated voices on screen, James Earl Jones is one of the kings of the business. 
90+ Year Old Black Actors
Cicely Tyson
Born in Harlem, Tyson began her career as a fashion model. Discovered by Ebony magazine, Tyson soon garnered a name for herself from the publication. 
She started acting in off-Broadway productions, and minor roles in films including The Heart is a Lonely Hunter. She was incredibly adamant about playing only positive images of Black women, and so the actress didn't receive steady work for quite a while. 
However, in 1972, after receiving an Academy Award nomination for Best Actress in Sounder, her career began to take stronger shape. She then appeared in maybe her most iconic role as a 110-year-old former slave for The Autobiography of Miss Jane Pittman. Her performance earned her two Emmys, and the rest is history. 
Seen in Roots, Oldest Living Confederate Widow Tells All, Mama Flora's Family, even more recently, House of Cards and How to Get Away with Murder. In 2013 she graced Broadway once again after nearly three decades in the revival of The Trip to Bountiful. Her gripping performance earned her a Tony Award. Some of her recent projects are A Fall From Grace and Cherish the Day. 
Related article: Spike Lee's 'Blackkklansman': A Wild Ride Into the History of Race-Relations in the United States
Related article: Must Watch: 'They've Gotta Have Us' Beautifully Chronicles Black Hollywood's Progress
Harry Belafonte 
While Belafonte is most popularly known for his contribution to calypso music (and being one of the most successful Jamaican-American music artists of all time), Belafonte also frequents the stage and screen. Born in Harlem, he left high school to serve the Navy in the 40s. 
When he returned to New York, he studied drama at Erwin Piscator's Dramatic Workshop. His singing led him to nightclub performances and an eventual recording contract. His voice appeared on a number of TV shows, and his hard work eventually landed him a role on Broadway in the musical John Murray Anderson's Almanac. 
His performance earned him a Tony Award for supporting actor. His film debut was in Bright Road, and he later starred in the musical Carmen Jones, playing alongside Dorothy Dandridge. After taking a performance hiatus due to America's Civil Rights movement, Belafonte returned to acting, appearing in films like Buck and the Preacher, Uptown Saturday Night, The Player, Kansas City, and Bobby. His most recent performance is in Spike Lee's BlacKkKlansman. 
Related article: 'Green Book': Can White Filmmakers Make Films on Black Stories Truthfully?
Related article: A Reflection on Chadwick Boseman's 'Black Panther', a Gift to the World and Its Children
Sidney Poitier 
Considered as the first Black movie star and the first Black man to win an Oscar, Sidney Poitier is one of the first great Black actors. 
Winning his Oscar for Lilies of the Field, the actor redefined what roles a Black man could play on screen. Raised in the Bahamas, the actor moved to the U.S to enlist in the Army to fight in WWII. Being enlisted in the medical unit, he was soon discharged and headed to New York. 
He applied for the American Negro Theatre in New York but was not accepted due to his accent. He reapplied six months later after listening to radio stations and studying the American accent, and this time was accepted. 
His Broadway debut was for Belasco Theatre's Lysistrata and his career took off ever since. Also known for Lorraine Hansberry's Broadway (and film production) of A Raisin in the Sun, the trailblazer has done magnificent work on stage and screen. 
With over 55 acting credits, the actor has had a long and fruitful career and is a trailblazer for every Black actor who's come after him. 
Thank you to these greats for paving the path and making it easier for the rest of us.
By Tyler Bey
An excerpt from the love letter: Hollywood Insider's CEO/editor-in-chief Pritan Ambroase affirms, "Hollywood Insider fully supports the much-needed Black Lives Matter movement. We are actively, physically and digitally a part of this global movement. We will continue reporting on this major issue of police brutality and legal murders of Black people to hold the system accountable. We will continue reporting on this major issue with kindness and respect to all Black people, as each and every one of them are seen and heard. Just a reminder, that the Black Lives Matter movement is about more than just police brutality and extends into banking, housing, education, medical, infrastructure, etc. We have the space and time for all your stories. We believe in peaceful/non-violent protests and I would like to request the rest of media to focus on 95% of the protests that are peaceful and working effectively with positive changes happening daily. Media has a responsibility to better the world and Hollywood Insider will continue to do so."
More Interesting Stories From Hollywood Insider
– Do you know the hidden messages in 'Call Me By Your Name'? Find out behind the scenes facts in the full commentary and In-depth analysis of the cinematic masterpiece
– A Tribute To The Academy Awards: All Best Actor/Actress Speeches From The Beginning Of Oscars 1929-2019 | From Rami Malek, Leonardo DiCaprio To Marlon Brando & Beyond | From Olivia Colman, Meryl Streep To Bette Davis & Beyond
– Why Queen Elizabeth II Is One Of The Greatest Monarchs | Her Majesty Queen Elizabeth II of United Queendom of Great Britain & Northern Ireland
– Compilation: All James Bond 007 Opening Sequences From 1962 Sean Connery to Daniel Craig
– In the 32nd Year Of His Career, Keanu Reeves' Face Continues To Reign After Launching Movies Earning Over $4.3 Billion In Total – "John Wick", "Toy Story 4", "Matrix", And Many More
– Want GUARANTEED SUCCESS? Remove these ten words from your vocabulary| Transform your life INSTANTLY
old black actors, old black actors, old black actors, old black actors, old black actors, old black actors, old black actors, old black actors, old black actors, old black actors, old black actors, old black actors, old black actors, old black actors, old black actors, old black actors, old black actors, old black actors, old black actors, old black actors, old black actors, old black actors, old black actors, old black actors, old black actors, old black actors, old black actors, old black actors, old black actors, old black actors, old black actors, old black actors, old black actors, old black actors, old black actors, old black actors, old black actors, old black actors, old black actors, old black actors, old black actors, old black actors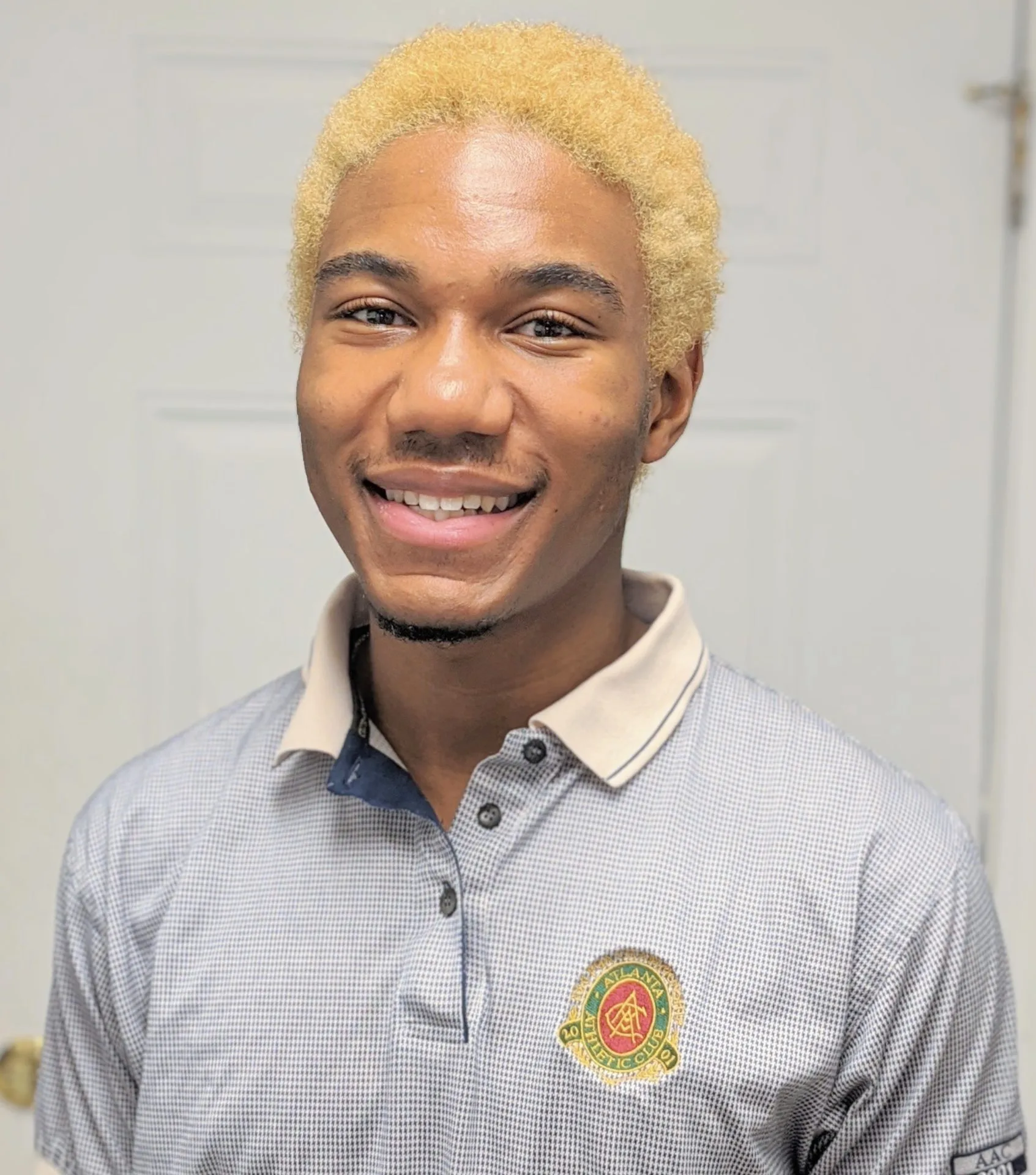 Tyler Isaiah Bey is a writer and actor from Atlanta, Georgia. His emphasis on storytelling through his work guides him through his writing. His theatre background has given him a love for honest performance and a strong appreciation for art. Hollywood Insider's focus on education, philanthropy, and anti-drama is the perfect platform for Tyler who's unique and often intersectional perspective gives him a honed edge to the work he creates. He finds joy in discovering powerful crossroads of current events and media and infuses this cultural awareness into his writing. For it's these intersections that make art so powerful and writing such a pleasure for Tyler.