Video Version of this Article
Photo: Megan Thee Stallion
Someone once asked me if Megan Thee Stallion is a good role model. Without hesitation, I said "yes." It sparked up some mild debate, but in the end, everyone else in the room came around to agree that the Houston rapper Megan Thee [expletive] Stallion is in fact a positive role model for young women.
From "Like a Stallion" to Being a Stallion
Megan Pete, known professionally as Megan Thee Stallion (don't forget the extra 'e') is a Houston-born rapper and songwriter who was destined to be a hip-hop superstar. Her mother, Holly Thomas, was already a rapstress by the name Holly-Wood, a woman Megan admired her whole life. "I wanted to be perfect to [my mom]," she told supermodel Tyra Banks in an interview, "I was practicing since I was, like, 7… But she would have these CDs laying around the house — like, instrumentals — and I would take 'em in my room, and I would take the beats and write to 'em in my room."
She took her inspiration from her mother and ran with it. In 2016, she dropped her first single "Like a Stallion," a song celebrating her thick frame and stand out height of 5'10". Ingeniously, she incorporated her pseudonym repeatedly, introduced us to her alter ego Tina Snow, and coined her signature "ahh" sound effect all on the same track. From then on, everyone knew that she was – what was it again? Oh right! – a stallion.
Related article: The Hollywood Insider's CEO Pritan Ambroase: "The Importance of Venice Film Festival as the Protector of Cinema"
Related article: The Masters of Cinema Archives: The Hollywood Insider Pays Tribute to 'La Vie En Rose', Exclusive Interview with Director Olivier Dahan
Related article: – Want GUARANTEED SUCCESS? Remove these ten words from your vocabulary| Transform your life INSTANTLY
Things to do: 
Click here to read more on

The Hollywood Insider's

vision, values and mission statement here – Media has the responsibility to better our world –

The Hollywood Insider

fully focuses on substance and meaningful entertainment, against gossip and scandal, by combining entertainment, education, and philanthropy.
But she didn't trot or gallop, she sprinted to success. By early 2018, with two mixtapes and an EP out, Megan was signed with the Houston music label 1501 Certified Entertainment, a group that helped her release the "Tina Snow" EP. Not even a year later, she left 1501 and joined 300 Entertainment as their very first female rapper. In 2019, she released 11 singles and dropped the blaxploitation-inspired mixtape "Fever." She made her Billboard 100 debut and was placed on Time magazine's "Time100 Next" list. 
In 2020, she gifted us with her third EP "Suga" and her first album "Good News," both of which were host to her first chart-topping song "Savage," which soon featured a remix with the one and only Beyoncé. In the same year, she released "WAP" with Cardi B, which was her second chart-topping track, was featured on Ariana Grande's Positions (Deluxe Edition), and made it onto the Time 100 list, with her intro written by Taraji P. Henson. In 2021, she was the first female hip-hop artist to win Best New Artist since Lauryn Hill at the Grammys and continued to win accolade after accolade.
Megan Thee Stallion has made a name for herself in such a short amount of time as a spit-fire, sex-positive, body bombshell. But, what makes her different from other female rappers in the game?
Related video: Full Commentary – Cast & Crew Spills Secrets on Making of 'Elvis' | In-Depth Scoop | Austin Butler
Related video: Full Rendezvous At the Premiere of 'Elvis' with Reactions from Stars | Austin Butler, Baz Luhrmann
Related video: Come Behind The Scenes of 'Elvis' | Austin Butler, Tom Hanks and Baz Luhrmann
Got Mind and Body-ody-ody
Although most of Megan's fame comes from her booty-shakin' and sex-positivity, she proves time and time again that a rapstress can be more than just her body. "[Thee Stallion] takes delight in slinging sexual raps and scoring clever jabs on her foes," wrote Natelegé Whaley from Mic, "It's an approach that was mastered by Lil' Kim, Trina and others before her. Yet even with that lane paved, there is still an antiquated idea that women rappers must fit into an 'intelligent' or 'freak' dichotomy, something she doesn't feel is her problem." But Megan provides both. 
When she went to college, Megan was already gaining traction as a rapper. "And when I got to college everybody just knew me as the Stallion and [that I] rap," Megan told Gayle King, "and I was like 'Okay, this is my identity, yes this is what we wanted!'" But even after blowing up, she was very public about continuing to work toward her degree. "I want to get my degree because I really want my mom to be proud," she told People, "…I'm doing it for me, but I'm also doing it for the women in my family who made me who I am today… I've always seen everybody in my life be independent… I've always wanted to have that same drive the women in my family have."
Related article: MUST WATCH – The Hollywood Insider's CEO Pritan Ambroase's Love Letter to Black Lives Matter – VIDEO
Related article: Why Queen Elizabeth II Is One Of The Greatest Monarchs | Her Majesty Queen Elizabeth II of United Queendom of Great Britain & Northern Ireland (Video Insight)
Related article: All Best Actor/Actress Speeches From The Beginning Of Oscars 1929-2019 | Hollywood Insider
Megan took crankin' out bangers like "Big Ole Freak" and "Hot Girl Summer" just as seriously as getting her degree. "I really wanted to be an administrator over a hospital, but I knew I still wanted to be Megan Thee Stallion," she told People, "I was like, 'What can I do?' I was like, 'You know what, I'm gonna open an assisted-living facility and use the money that I make from rapping to open it. Then I'm gonna let my classmates run it."
And like many students, Megan wasn't 100% on what she wanted to do. She started off hoping to be a nurse at Prairie View but soon learned it wasn't for her. She switched schools and attended community college before figuring out the path she wanted to take. Now, after taking the time to find herself, she is a graduate of Texas Southern University with a Bachelor's in Health Administration which offers a scholarship fund for women of color. To quote Lizzo, "[She] got brains and booty".
A Natural Figure
I have no interest in shaming anyone who gets plastic surgery. But it is refreshing, however, to have a female hip-hop star whose curvaceous figure is all from what her mama gave her.
Unlike Nicki Minaj, Cardi B, and Iggy Azalea – three female rappers she has worked closely with – Megan Thee Stallion hasn't been "touched by an angel," a.k.a., the Houston Hot Girl's curves are all-natural. 
Again, there is nothing morally wrong with getting work done. However, similar to big girl Lizzo, Megan has embraced her natural body and encourages others to do the same. It's nice to finally see someone, after decades of watching the rap scene dominated by purchased bodies, who was born with the curves being rapped about over sick beats and lusted after on social media. It makes the celebration of her body in her lyrics even more empowering, as she kept the body she was born with and works to love it every day.
"I love my body," Megan's pre-recorded voice said at the AMAs, "Every curve. Every inch. Every mark. Every dimple. It's decoration on my temple. My body is mine, and nobody owns it but me. And who I choose to let in is so lucky. You may not think my body is perfect, and it probably never will be. But when I look in the mirror, I love what I see. So are you ready?" 
Related Video: Full Commentary on 'Top Gun: Maverick': Tom Cruise, Val Kilmer, Jennifer Connelly, Miles Teller
Related video: 'Top Gun: Maverick' Full Premiere Reactions: Tom Cruise, Val Kilmer, Jennifer Connelly, Miles Teller
Related video: EVOLUTION: Every Tom Cruise Role From 1981 to 2021, All Performances Exceptionally Poignant
The Tory Lanez Shooting and Megan's Comeback from It
During her set for Saturday Night Live, Megan used her hit song "Savage" as a tool to speak up against police brutality, specifically the murder of Breonna Taylor. The performance featured audio from Malcolm X, Tamika Mallory, and herself, and featured the (unfortunately always needing to be repeated) phrase: "Protect Black Women." 
Looking back on it, the performance wasn't just about Taylor: In July of the same year, 2020, rapper and producer Tory Lanez shot Megan several times in the foot during an argument about "normal friend stuff," as she told Gayle King. This event caused serious discourse in not only the hip-hop community but around the world. Because Megan never filed a police report, many thought she was lying on Lanez, even after he released an album that included disparaging lyrics about women in music. 
In the same interview with King, she shared that when the police arrived on the scene, she became more fearful than hopeful. "Somebody had already called the police," she said, choking up and dabbing her tears, "and it was like so many of them, there was helicopters, I was like 'Oh my god, we all about to die,' like, the George Floyd incident had just happened. The police are definitely very much shoot first, ask questions later…." When King asked what Megan told the cops initially, she said:
"I didn't want [the cops] to kill any of us or shoot any of us. So I just said, 'I stepped on glass'… I was just tryna protect all of us, 'cause I didn't want them to kill us. Because even though [Tory Lanez] just did this to me, my first reaction still was to try to save us, like, I didn't want to see anybody die… So when I see people try to use [this] against me, like, tryna act like I'm lying… I was lying to protect all of us… I wish I woulda told the truth, but if [my story] saved all of us from dying then that's just probably what it was meant to be."
After getting away from the cops and at the hospital, Megan disclosed that Lanez had shot her. Now, Tory Lanez is being brought up on charges of assault against Megan Pete. 
Since the assault, Megan didn't speak very much about Lanez. She dropped the diss track "Shots Fired," but she didn't share much of her vulnerable side until her interview with King.
"[Since the shooting] I've got this wall and I don't wanna make any friends," she told King, "and I'm tryna be as nice as I can to everybody. New people, I probably don't even hold a conversation longer than thirty minutes 'cause I feel like every time I'm talking I'm on the verge of tears… Half the time I just wanna pick up the phone and call my mama… I feel crazy. I'm sad. And I feel like I have to hold it in because I have to be strong for so many people."
I admire Megan's honesty after all of this time. I admire the fact that she pushed through and continued to hustle and do right by her community after her assault. And I admire that she has stood her ground on her choices, but is also being open about the doubts she's been facing. Megan's honesty about being a Black woman experiencing gun violence shows other survivors that they can speak up too. All of their trauma responses, their fears, their reservations, their doubts, are completely normal. And every woman should feel safe to speak up.
Related article: EVOLUTION: Every Henry Cavill Role From 2001 to 2021, All Performances Exceptionally Poignant
Related article: EVOLUTION: Every Chris Evans Role From 1997 to 2020, All Performances Exceptionally Poignant
Related article: #metoo Revolution: Powerful Questions That Need Answers
Related article: FACT-CHECKED Series: Timothee Chalamet and 32 Facts about The Young Superstar
Megan Thee Stallion – Let's Start Rethinking Female Strength
I have the voice of my father in my head while I write this article, thinking about how he's told me many times about not relying on my body or the hilariously awkward conversation we had after I recommended he watch Big Freedia's music video for her song "Duffy" (which he agreed is a fun song but was not prepared for the amount of booty being thrown. Nor was I). It's not necessarily that he is shaming people for showing off their bodies or writing lewd lyrics, but he feared that it would set a poor precedent for me and young women alike: he didn't want me to rely on sexuality and not aspire to be anything beyond it. And I appreciate and love him for that. (Shoutout to my father who I know is reading this at some point, thank you for being such an incredibly supportive person in my life and for teaching me to not see the world so black and white.)
Megan Thee Stallion is an example of a woman who celebrates her body and uses what she gains from it to better her community. Her tight bodysuits definitely go against the grain of what admirable women looked like back in the day, but as long as she's making the world better than how she found it, I guess I can't really find too much of a flaw in her plan. If young girls see her but only aspire to be the part of her that twerks on Young Thug, I think it would be up to the parents to teach their children why Megan is more than just her body.
And some may watch Megan for her body, but she uses that allure to bring attention to more than just herself. She uses the money she makes to give back to her community: she launched Hotties Helping Houston to help people after the 2021 Texas Freeze, gifted proceeds ($2.5 million) from her hit "Savage" remix with Beyoncé to Covid-19 Relief Efforts, donated $10,000 to the Bail Relief Effort for Houston Protestors, and continues to speak up for what she believes in. 
Related article: A Tribute to Johnny Depp: The Actor and Musician Who Defined Range
Related video: EVOLUTION: Every Johnny Depp Role From 1984 to 2020, All Performances Exceptionally Poignant
Related article: A Tribute to the Hero & President Volodymyr Zelenskyy: Comedian/Actor, Ukraine's President and Heroic Leader
So, I would not say Megan relies on her sexuality or her body, I think she celebrates it and uses other people's admiration of it to bring attention to the issues she cares most about, two of which happen to be sex and body positivity. And these are important messages to send to young girls. We cannot grow up afraid of ourselves or ashamed, but we also shouldn't be raised to think we can only be booty-shakin' objects. We can be smart, we can be spit-fire rapstresses, we can be sexy, and we can be vulnerable, be complex, fall down, get up, change our minds, earn college degrees, help others, change the world, and love who we are inside and out. And after all that, we can even drop a hit single with Beyoncé. 
"There's nothing women can't achieve when we realize there can be more than one female scientist, scholar, poet, or rapper. There's room at the table for all of us, and when there isn't, we need to make room." – Megan Pete at the 2021 Glamour Women of the Year Awards. 
By Z Murphy
Click here to read The Hollywood Insider's CEO Pritan Ambroase's love letter to Cinema, TV and Media. An excerpt from the love letter: The Hollywood Insider's CEO/editor-in-chief Pritan Ambroase affirms, "We have the space and time for all your stories, no matter who/what/where you are. Media/Cinema/TV have a responsibility to better the world and The Hollywood Insider will continue to do so. Talent, diversity and authenticity matter in Cinema/TV, media and storytelling. In fact, I reckon that we should announce "talent-diversity-authenticity-storytelling-Cinema-Oscars-Academy-Awards" as synonyms of each other. We show respect to talent and stories regardless of their skin color, race, gender, sexuality, religion, nationality, etc., thus allowing authenticity into this system just by something as simple as accepting and showing respect to the human species' factual diversity. We become greater just by respecting and appreciating talent in all its shapes, sizes, and forms. Award winners, which includes nominees, must be chosen on the greatness of their talent ALONE.
I am sure I am speaking for a multitude of Cinema lovers all over the world when I speak of the following sentiments that this medium of art has blessed me with. Cinema taught me about our world, at times in English and at times through the beautiful one-inch bar of subtitles. I learned from the stories in the global movies that we are all alike across all borders. Remember that one of the best symbols of many great civilizations and their prosperity has been the art they have left behind. This art can be in the form of paintings, sculptures, architecture, writings, inventions, etc. For our modern society, Cinema happens to be one of them. Cinema is more than just a form of entertainment, it is an integral part of society. I love the world uniting, be it for Cinema, TV, media, art, fashion, sport, etc. Please keep this going full speed."
More Interesting Stories From The Hollywood Insider
– Want GUARANTEED SUCCESS? Remove these ten words from your vocabulary| Transform your life INSTANTLY
– A Tribute to Martin Scorsese: A Complete Analysis of the Life and Career of the Man Who Lives and Breathes Cinema 
– Do you know the hidden messages in 'Call Me By Your Name'? Find out behind the scenes facts in the full commentary and In-depth analysis of the cinematic masterpiece
– A Tribute To The Academy Awards: All Best Actor/Actress Speeches From The Beginning Of Oscars 1929-2019 | From Rami Malek, Leonardo DiCaprio To Denzel Washington, Halle Berry & Beyond | From Olivia Colman, Meryl Streep To Bette Davis & Beyond
– In the 32nd Year Of His Career, Keanu Reeves' Face Continues To Reign After Launching Movies Earning Over $4.3 Billion In Total – "John Wick", "Toy Story 4", "Matrix", And Many More
Megan Thee Stallion, Megan Thee Stallion, Megan Thee Stallion, Megan Thee Stallion, Megan Thee Stallion, Megan Thee Stallion, Megan Thee Stallion,Megan Thee Stallion, Megan Thee Stallion, Megan Thee Stallion, Megan Thee Stallion, Megan Thee Stallion, Megan Thee Stallion, Megan Thee Stallion,Megan Thee Stallion, Megan Thee Stallion, Megan Thee Stallion, Megan Thee Stallion, Megan Thee Stallion, Megan Thee Stallion, Megan Thee Stallion,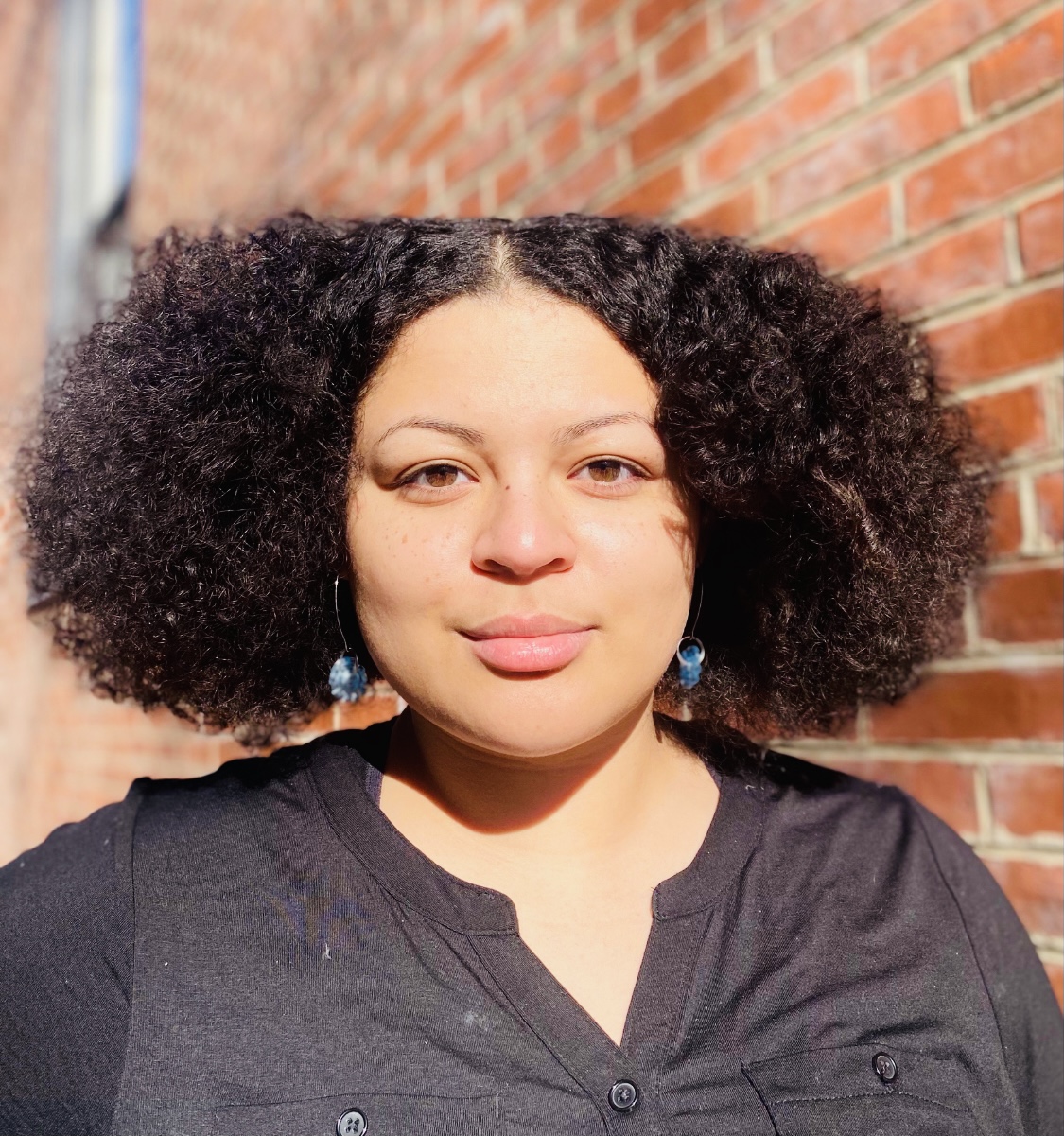 Z Murphy (she/they) has a passion for storytelling. As a queer person of color, Z always aims to challenge their readers to look at art in a new light by putting racial and sexual identities in conversation with pop culture. With this dedication to inspiring respectful and insightful dialogue, Z is thrilled to be a part of the Hollywood Insider cohort, a media network that supports content focused on perceptive exploration rather than gossip.