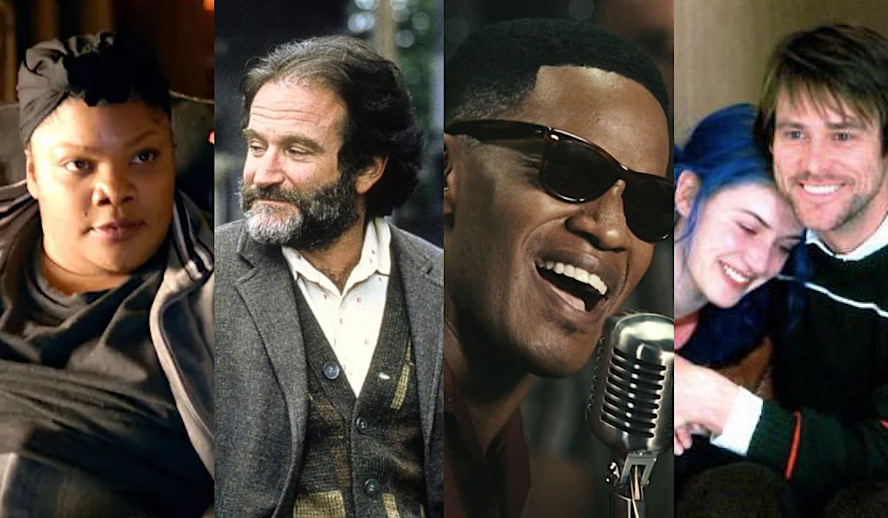 Photo: Comedians in Dramatic Roles
Drama and comedy are two sides of the same coin. Their mission is to elicit raw, powerful emotions from two polar opposite ends of the emotional spectrum, which require a psychic's level of ability to read people and gauge room temperatures to earn the desired reactions. Dramatic actors might spend years practicing in the theater to move us to tears, and likewise, comedians will sacrifice countless hours on the stage to make sure we're howling with laughter until we gasp for air.
This is why when finding actors and actresses who can not only do both, but do both extremely well, can be a pleasant and unexpected surprise. It's like finding out your best friend who's been speaking nothing but English to you this whole time is also fluent in Mandarin.
Related article: A Tribute to Cannes Film Festival: A Celebration of Cinema, Glamour, and Humanity | Statement From Hollywood Insider's CEO Pritan Ambroase
Related article: A Tribute to Jim Carrey: The Master Performer On A League of His Own
Comedians in Dramatic Roles
Since even the most powerful dramatic films often have a healthy dose of comedy to relieve tension, and comedy films need a sprinkle of drama to season its story, actors who've mastered both trades are particularly valuable to an industry that favors variety. This special breed of performers is well versed in the theatrical languages in both genres, and their versatility allows them to be cast in a large breadth of unpredictable roles so they can connect with all kinds of movie audiences. These top ten performers are actors who, if they're not making us laugh, they're making us cry, and we love them even more for it.
Aronofsky Brings Out Another Side of Marlon Wayans
Marlon Wayans is one of the many heirs to a lineage of comedy powerhouses. His family, the Wayans brothers, have been providing laughs for all kinds of entertainment since the early 80s, with each member of the Wayans brotherhood representing a particular generation of comedy fans. Marlon Wayans, the youngest Wayans, was mostly known for his wacky and aloof characters whose endearing qualities managed to win over the beating hearts of millions.
He was consistently one of the more memorable performances in his starring roles in 'Don't Be A Menace' and in the 'Scary Movie' franchise. From 1995 to 1999, Marlon Wayans further spoiled us with his sitcom hit, 'The Wayans Bros', where he starred alongside his brother to provide us four years of top-tier entertainment. Due to his own unique charisma and unforgettable roles, Marlon Wayans not only lived up to his family name, but made it shine brighter.
But in the year 2000, the world saw Marlon Wayans dip his toe in another genre of entertainment. Darren Aronofsky's bleak drama, 'Requiem For A Dream', was Marlon Wayans' first and only purely dramatic role to date, showing a side of his talents that fans of the Wayans didn't, and some still don't, know existed. In 'Requiem For A Dream', Marlon Wayans surprisingly kills it as Tyrone C. Love, a drug addict turned drug dealer with aspirations of making it big in the criminal underworld.
Related article: MUST WATCH – Hollywood Insider's CEO Pritan Ambroase's Love Letter to Black Lives Matter – VIDEO
Subscribe to Hollywood Insider's YouTube Channel, by clicking here.
Gone are the quirks and mannerisms that Marlon Wayans was so famous for, traces of his goofy, wacky personalities are nowhere to be found no matter how hard you look. If you don't pay attention, you might even forget that it's Marlon Wayans you're seeing, and might confuse him for a fresh-faced actor who just shares a striking resemblance to the lovable comedian. As Tyrone, the Wayans heir is emotionally resonant, heartbreaking, and powerful, and holds each scene that he's in hostage with arresting conviction.
Marlon Wayans hasn't really starred in any dramatic roles since Aronofsky's dark masterpiece, and has mostly built his career by returning to familiar territory with his comedy. Over the years, Marlon's performance in 'Requiem For A Dream' feels like a magic trick that the comedian pulled once and only once. But the fact that 21 years later people still rave about the role highlights it as one of the most surprising transitions a comedian has made over to drama that Cinema has ever seen.
Mo'Nique Turns in A Precious Performance
The hilarious Mo'nique was primarily known for her hit UPN sitcom, 'The Parkers', which ran from 1999 to 2004, and was a spinoff of its sister hit TV series, 'Moesha'. Mo'nique has always had a presence in Hollywood culture, and has had a few notable roles to back up her talent. These roles included parts in films like 'Baby Boy', 'Soul Plane', and Shadow Boxer'. None of these roles, however, predicted that she'd be able to give a once-in-a-generation performance in 'Precious', a 2007 Lee Daniels drama where she plays the abusive mother of the film's titular character.
Mo'nique is haunting in the role, losing herself inside the disturbed mother and shape-shifting into a completely unrecognizable entity that'll give even the scariest horror villain a run for their money. It's not only a stark departure from her typical characters, it's a career peak that seemingly stretches her acting abilities beyond our wildest imaginations. Her part in 'Precious' earned Mo'nique an Oscar for Best Supporting Actress, and rightfully so, because it's not only one of Mo'Nique's greatest dramatic performances, it's one of the greatest performances the 2000s had to offer.
Related article: Why Queen Elizabeth II Is One Of The Greatest Monarchs | Her Majesty Queen Elizabeth II of United Queendom of Great Britain & Northern Ireland (Video Insight)
Click here to read more on Hollywood Insider's vision, values and mission statement here – Media has the responsibility to better our world – Hollywood Insider fully focuses on substance and meaningful entertainment, against gossip and scandal, by combining entertainment, education, and philanthropy.
Jim Carrey Breaks Hearts in 'Eternal Sunshine of The Spotless Mind' 
At one point, Jim Carrey was one of the most successful and popular comedic actors known to man. In fact, in the 90s Carrey could be seen as the genre itself. After making a name for himself on the classic sketch comedy TV show 'In Living Color', Carrey went on to rule the 90s with an iron fist with hit films like 'Ace Ventura' and 'The Mask'. No matter the movie, Carrey's style of comedy promised his fans a good time and a hearty laugh in theaters. However, even the most ardent Jim Carrey fan didn't know the true depths of the 'Dumb & Dumber' star's talent. 'The Truman Show' gave fans a satisfying glimpse of his dramatic acting chops, but 'Eternal Sunshine of The Spotless Mind' blew us all away.
In the film, Carrey played Joel Barish, a hopeless romantic who undergoes an experimental procedure to erase memories of his ex-girlfriend to spare himself the grief of their breakup. As Joel, Jim Carrey shares with us all the symptoms that come from a lonely, starving heart, including the despair and loneliness that grows after losing a significant other. It's also Jim Carrey at his quietest, a lot of what he says isn't to other characters, but to the audience, which is a far cry away from the loud and flamboyant personalities he adopted in earlier movies.
The mere concept that he was able to hold his own with the incomparable Oscar winner Kate Winslet, who co-starred with him in 'Eternal Sunshine of The Spotless Mind', is enough evidence of Jim Carrey's capacity for drama. 'The Number 23' and the recent television show, 'Kidding', also gave Carrey a platform to flex his acting abilities, further showing fans that the comedian was no joke when it came to dramatic roles.
Jamie Foxx Forges A Legacy
It could be easy to forget nowadays that Jamie Foxx was, at one time, primarily a comedian. The actor has starred in so many emotionally heavy roles that his past life as one of the funniest men alive has almost become mythic. But before he sang his way to Oscar glory in 'Ray', Jamie Foxx's first true love was comedy. Foxx first got started in the show business through stand-up before being recruited by the sketch comedy show 'In Living Color', which was the launching pad for many successful comedic careers.
Related article: Hollywood Insider's CEO Pritan Ambroase: "The Importance of Venice Film Festival as the Protector of Cinema"
Related article: The Masters of Cinema Archives: Hollywood Insider Pays Tribute to 'La Vie En Rose', Exclusive Interview with Director Olivier Dahan
Related article: – Want GUARANTEED SUCCESS? Remove these ten words from your vocabulary| Transform your life INSTANTLY
Foxx later starred in 'The Jamie Foxx Show', a sitcom that lasted five seasons and further expanded Foxx's brand to households across the globe. Foxx flirted with dramatic roles in feature-length movies in 1999's 'Any Given Sunday', directed by Oliver Stone. But he didn't make a full commitment to the genre until he starred in Michael Man's 'Ali' in 2001 alongside his contemporary, Will Smith. In 'Collateral', Jamie Foxx's dramatic performances were picking up momentum, grabbing him an Oscar Nomination for Best Supporting Actor.
But 'Ray' saw Jamie Foxx reach his final form as a dramatic actor, and his work as legendary singer Ray Charles won him the coveted Oscar for Best Actor, cementing Jamie Foxx as one of the most versatile and gifted talents of his generation. Since then, Foxx has starred in other hit films such as Quentin Tarantino's 'Django Unchained' and 'Baby Driver', further diversifying his resume. Very recently, he's returned to his sitcom roots by starring in Netflix's 'Dad Stop Embarrassing Me!' 
Jamie Foxx is set to reprise his role as Elektro in the upcoming film, 'Spiderman: No Way Home', premiering December 17, 2021.
Robin Williams Builds Up Good Will with The Academy
Perhaps the most notable comedian turned dramatic actor is the late and legendary Robin Williams, who was mostly known for his creative and brilliant improvisational comedy that was an automatic laugh riot for his fans. Like most of his contemporaries, he was discovered through his first passion, stand-up comedy, and built his early career off of comedy films that exemplified his power to captivate through humor. Williams didn't really reveal his dramatic side until 1989 with his film, 'Dead Poets Society', which saw him play the role of an English teacher using poetry to motivate his students at an elite boarding school.
Though the film got him an Oscar nomination for Best Actor, it was his role in 'Good Will Hunting' that shook Hollywood's world to its core. 'Good Will Hunting' was the perfect merger of an actor's talents meeting with a well-written character, finally gifting Williams a well-deserved Oscar for Best Actor. His part in 'Good Will Hunting' has become the stuff of legend, and almost immediately cemented Robin Williams as one of the greatest actors to ever grace Hollywood. In many ways, Robin Williams is the blueprint for comedians who turn to drama, and is the standard with which they're measured up against to this day.
Related article: It's Time To Admit Adam Sandler is a Great Actor
Related article: The Coen Brothers: Masters at Showing America in Characters
Adam Sandler Reigns over Hollywood
For a large chunk of his career, Adam Sandler was known for his lighthearted, colorful and hilarious approach to movies, the vast majority of which were thin on plot but big on humor. Having debuted in Valerie Breiman's comedy film 'Going Overboard', Sandler would continue to carve his own path in the industry by starring in films that thrived on physical comedy. For a long time, Sandler's movies were the kind of experience where you could turn off your brain, grab a popcorn, and just laugh to your heart's content without the burden of thought getting in the way. So after years of establishing himself as the go-to comedian for mindless entertainment, it came as more than a shock when Sandler revealed he was a part of an elite group of comedians that could deliver drama with the same level of quality as his comedies.
He snuck up on critics with his performance as Charlie Fineman in 'Reign Over Me', a drama film revolving around a man who lost his family in the Sept. 11 attacks. In the film, Sandler's Fineman can be as emotionally erratic and all over the place as some of Sandler's comedy characters. Except here Sandler managed to transfer his energy from comedy to grief, which made him the standout star of 'Reign Over Me' and unveiling the dramatic genius that's been masquerading in clown makeup all along. From 'Reign Over Me', the majority of Sandler's filmography had been comedy films, but whenever he did run back to the drama genre, he knocked it out of the park.
His latest drama film, 2019's 'Uncut Gems' directed by Josh Safdie and Benny Safdie, garnered unbelievable critical acclaim, with particular praise going to Sandler's portrayal of gambling addict Howard Ratner. Sandler may have made a lot of money off of his comedies, but with the accolades and praise he's received from drama, the 'Funny People' star may have found what's been his true calling all along.
Related article: How John Krasinski Went from TV Comedy's Everyman to Directorial Genius | The Winner's Journey
Related article: The Rise and Journey of Emma Stone: This Oscar Winner Excels in Both Comedy and Drama
Steve Carell Is A Jack of All Trades
Whether as the star or a supporting character, Steve Carell usually ends up the highlight of any comedy he's featured in. Examples of Carell almost prying a movie from the main character's hands are his roles in 'Anchorman: The Legend Of Ron Burgundy' and 'Bruce Almighty', where he was such a standout in the latter that he starred in its sequel, 'Evan Almighty'. When Carell is the star, his presence often has the potential to elevate already quality material to new heights, as shown in 'The Office'. Originally a Ricky Gervais concept and TV series, Carell's rebooted version became an international hit, thanks in no small part to Carell's own comedic sensibilities.
Eventually, Carell decided to see if those same sensibilities that enhanced his comedy could do the same for more serious acting roles. And they did. Carell's strong performance in 'Little Miss Sunshine' garnered favorable reactions from critics and moviegoers alike, as the dark comedy showed that Carell was fully capable of handling dramatic roles when given the right material. The extent of these capabilities was slowly realized as he took in more dramatic films over the years, including 'Seeking a Friend for the End of the World' and Adam Mckay's 'Foxcatcher', with the latter giving Carell his first Oscar nomination for Best Supporting Actor. He later received solid praise for his role in Adam Mckay's later film, 'The Big Short', fitting right in with costars and acting heavyweights Christian Bale and Ryan Gosling, showing that he indeed belonged in their club of elite dramatic talent.
Carell later earned an Emmy nomination for Outstanding Lead Actor in a Drama Series for 'The Morning Show', an Apple+ original series regarding the fictional behind-the-scenes scandals behind a popular television news broadcast. These awards and accolades have cemented Steve Carell as a diverse talent who is Hollywood's gift to both drama and comedy. Steve Carell will next be seen returning to his comedic roots in 'Minions: The Rise Of Gru', expected to release July 1st, 2022. This will be the fifth feature-length movie installment of his 'Despicable Me' franchise where he will reprise his role as super-villain Gru in Universal Pictures' animated film.
Related article: Steve Carell: 32 Facts on the Comedy Genius & The Lovable Boss of 'The Office'
Related article: 'Bo Burnham: Inside' — Comedy and Tragedy Makes a Masterpiece
The Legend of Will Ferrell
No one quite does comedy like Will Ferrell. He is the comedian's comedian, having first established himself on NBC's 'Saturday Night Live' before going on to star in profitable hits like 'Elf' and 'Anchorman: The Legend of Ron Burgundy'. Will Ferrell's humor has always ranged from deadpan to off the wall comedy, all of which has helped build him a successful and strong career. But somehow, Will Ferrell was able to keep the laughs to a minimum with 2006's 'Stranger Than Fiction', a comedy-drama film directed by Marc Foster about an IRS agent hearing the constant voiceover of a narrator who predicts Ferrell's untimely death. 'Stranger Than Fiction' is Will Ferrell at his calmest.
He's not reacting to this narrator in his usual over-the-top way, but rather he unravels the mystery behind this voiceover in a methodical, emotionally subdued approach that shows the actor at his most serious. Since 'Stranger Than Fiction', Will Ferrell has only given us glimpses into his sensitive side sparingly. Movies like 'Everything Must Go' and 'Downhill' showed that the actor still has those dramatic instincts ready, and if he decided to give it his all, he might turn out to be a force to be reckoned with in the genre.
Seth Rogen Gives A Surprising Performance in 'Steve Jobs'
Seth Rogen defined a particular era of comedy. He imprinted his own talents and personality into films like 'Superbad', 'Pineapple Express', 'This Is The End', and others. Rogen's films, both the ones he featured in and the ones he had a hand in crafting, represented a natural progression of comedian films that believed grounded character development and carefully structured plots could get just as many laughs, if not more so, than silly slapstick comedies and parodies. So it's no wonder that with his intuition as a writer that Seth Rogen turned in in a solid dramatic effort in 'Steve Jobs'.
Related article: A Tribute to Ricky Gervais: The Trailblazer Created A New Form of Comedy and Reinvented the Sitcom
Related article: Seth Rogen: 32 Facts on the Comedy Superstar Who Continues to Be Unstoppably Hilarious
In Danny Boyle's biopic, written by Hollywood wordsmith Aaron Sorkin, Rogen plays Steve Wozniak, one of Steve Jobs' closest friends with whom he had an almost irreparable falling out. Rogen acts opposite of Michael Fassbender's Jobs, and the fact that he's able to keep up with the two-time Oscar-nominated actor is an accomplishment of itself worthy of recognition. Sorkin's words sound natural and conversational coming out of Rogen's mouth, and although his screen time is small, it's enough to show that the 'Funny People' star has dramatic potential that can be accessed with the right script.
The Secret Talents of Melissa McCarthy
Melissa McCarthy's dramatic performance in the extremely serious and thoughtful 'Can You Ever Forgive Me' came out of nowhere like a lightning bolt. Other than in a few episodes of 'Mike & Molly', McCarthy had rarely revealed the dramatic power that was dwelling inside her. As a comedian, she already proved herself to be something special. Her talents won her a Primetime Emmy Award for Outstanding Lead Actress in a Comedy in 2011, an award that she deserved from her starring role as Molly Flynn in the hit sitcom, 'Mike & Molly'. She also won a Primetime Emmy Award for Outstanding Guest Actress in a Comedy Series in 2017 for her guest role on 'Saturday Night Live'.
With all those accomplishments, McCarthy is no stranger to receiving award recognition for her outstanding work. But the marathon of comedy films she ran through at the height of her fame did little to show McCarthy fans how wide of an acting range she had all this time. Marielle Heller's 'Can You Ever Forgive Me' was McCarthy's first truly dramatic role where she played Lee Israel, a bitter author attempting to resurrect a flat-lining artistic career by forging letters from other dead authors and playwrights. This film, based on true events and a 2008 memoir by the real Lee Israel, sees McCarthy completely disappear into the role of the secluded, desperate, and entitled novelist.
Related article: A Tribute to Ben Stiller: Respects Paid to Comedy Legend and Critically Acclaimed Writer-Director
Related article: From Britain to America: Analyzing Comedy Over the Years
There are traces of comedy in the film, but it's more refined and sophisticated to fit Lee Israel's dour mood. This is McCarthy's finest and most memorable performance to date, and marks a seismic shift in her career trajectory that shows she's more than talented enough to handle Hollywood's more complicated roles. The Academy might agree with me also, as it granted McCarthy a well-earned nomination for her role in the Marielle Heller film, an offer that I wouldn't be surprised came her way again sometime in the future.
McCarthy tried her hand in drama once more with 'The Kitchen', a film directed by Andrea Berloff that didn't receive nearly the same amount of recognition or praise that 'Can You Ever Forgive Me' did. Despite mixed reactions to the movie, McCarthy turned in another fierce performance that, at the very least, demonstrated her acting in 'Can You Ever Forgive Me' was far from a fluke. On the contrary, 'The Kitchen' further proved that McCarthy is the real deal, and it's only a matter of time before she finds her way to Oscar gold once again.
The next major films fans can catch McCarthy in are 'The Starling', directed by Theodore Melfi, and Disney's live-action 'The Little Mermaid', where she will play Ursula in the adaptation of the 1989 animated film of the same name.
By Lana Nguyen
Click here to read Hollywood Insider's CEO Pritan Ambroase's love letter to Black Lives Matter, in which he tackles more than just police reform, press freedom and more – click here.
An excerpt from the love letter: Hollywood Insider's CEO/editor-in-chief Pritan Ambroase affirms, "Hollywood Insider fully supports the much-needed Black Lives Matter movement. We are actively, physically and digitally a part of this global movement. We will continue reporting on this major issue of police brutality and legal murders of Black people to hold the system accountable. We will continue reporting on this major issue with kindness and respect to all Black people, as each and every one of them are seen and heard.
Just a reminder, that the Black Lives Matter movement is about more than just police brutality and extends into banking, housing, education, medical, infrastructure, etc. We have the space and time for all your stories. We believe in peaceful/non-violent protests and I would like to request the rest of media to focus on 95% of the protests that are peaceful and working effectively with positive changes happening daily. Media has a responsibility to better the world and Hollywood Insider will continue to do so."
Ways to support Black Lives Matter Movement to end systemic racism
More Interesting Stories From Hollywood Insider
– Want GUARANTEED SUCCESS? Remove these ten words from your vocabulary| Transform your life INSTANTLY
– Compilation: All James Bond 007 Opening Sequences From 1962 Sean Connery to Daniel Craig
– Do you know the hidden messages in 'Call Me By Your Name'? Find out behind the scenes facts in the full commentary and In-depth analysis of the cinematic masterpiece
– A Tribute To The Academy Awards: All Best Actor/Actress Speeches From The Beginning Of Oscars 1929-2019 | From Rami Malek, Leonardo DiCaprio To Denzel Washington, Halle Berry & Beyond | From Olivia Colman, Meryl Streep To Bette Davis & Beyond
– In the 32nd Year Of His Career, Keanu Reeves' Face Continues To Reign After Launching Movies Earning Over $4.3 Billion In Total – "John Wick", "Toy Story 4", "Matrix", And Many More
comedians in dramatic roles, comedians in dramatic roles, comedians in dramatic roles, comedians in dramatic roles, comedians in dramatic roles, comedians in dramatic roles, comedians in dramatic roles, comedians in dramatic roles, comedians in dramatic roles, comedians in dramatic roles, comedians in dramatic roles, comedians in dramatic roles, comedians in dramatic roles, comedians in dramatic roles, comedians in dramatic roles, comedians in dramatic roles, comedians in dramatic roles, comedians in dramatic roles, comedians in dramatic roles, comedians in dramatic roles, comedians in dramatic roles. comedians in dramatic roles, comedians in dramatic roles, comedians in dramatic roles, comedians in dramatic roles, comedians in dramatic roles, comedians in dramatic roles, comedians in dramatic roles, comedians in dramatic roles, comedians in dramatic roles, comedians in dramatic roles, comedians in dramatic roles, comedians in dramatic roles, comedians in dramatic roles, comedians in dramatic roles, comedians in dramatic roles, comedians in dramatic roles, comedians in dramatic roles, comedians in dramatic roles, comedians in dramatic roles, comedians in dramatic roles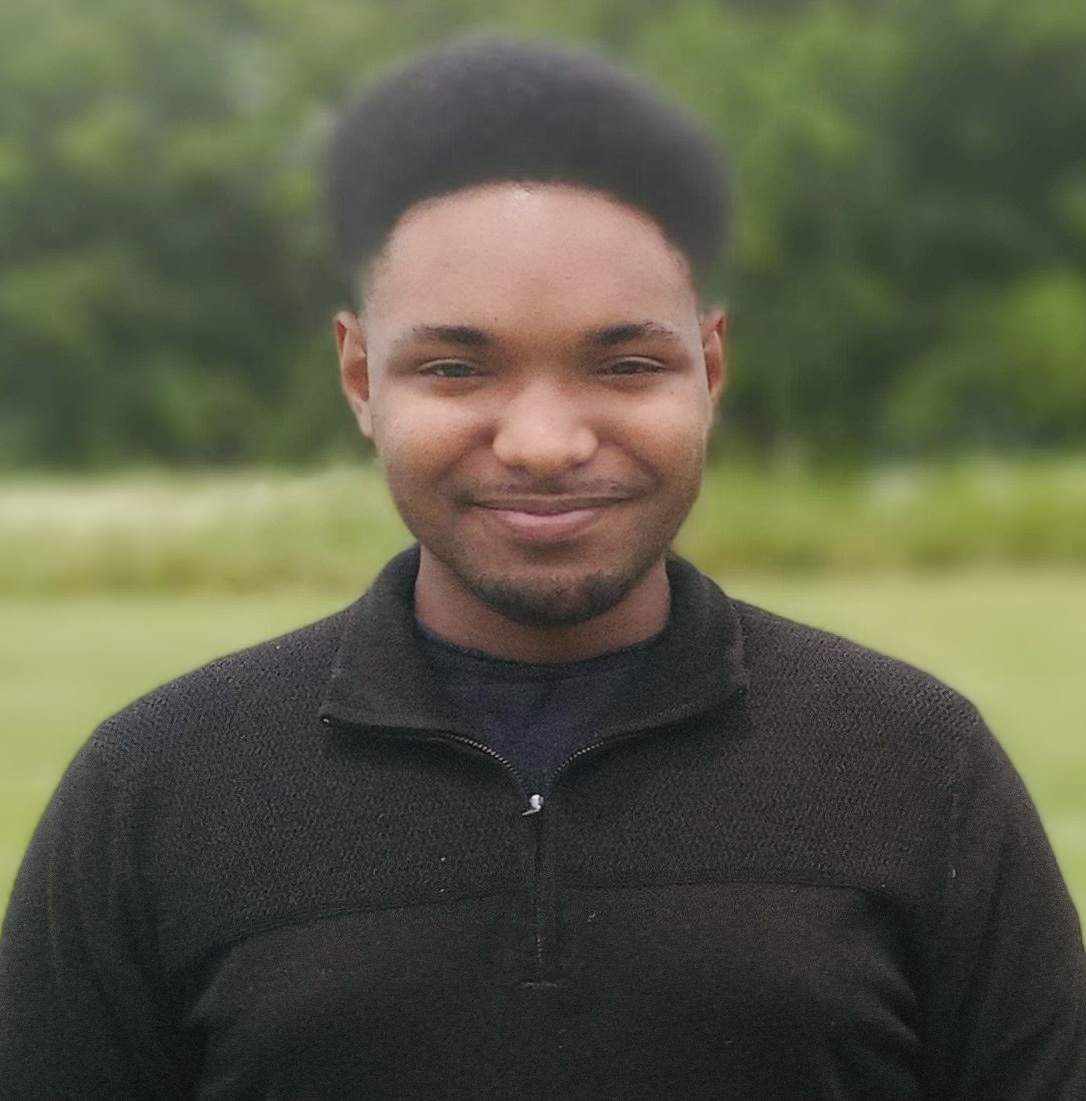 Tony Stallings is an avid follower of the entertainment industry who uses his passion for writing to relay meaningful, positive messages and narratives from the world of Hollywood. Tony doesn't just focus on covering entertainment, but delving into it. He prides himself on focusing on the bigger picture, concerned with how entertainment culture affects and shapes the world at large with utmost honesty. Tony's dedication to journalistic integrity, reliability and passion is a common bond that he shares with Hollywood Insider, and he's eager to help people recognize the value of entertainment through their platform.